فصل 23- مردی به نام اوه و اتوبوسی که هرگز به جایی نرسید.
کتاب: مردی به نام اوه
/
فصل 23
سرفصل های مهم
فصل 23- مردی به نام اوه و اتوبوسی که هرگز به جایی نرسید.
توضیح مختصر
زمان مطالعه

0 دقیقه

سطح

خیلی سخت
دانلود اپلیکیشن «زیبوک»
این فصل را می‌توانید به بهترین شکل و با امکانات عالی در اپلیکیشن «زیبوک» بخوانید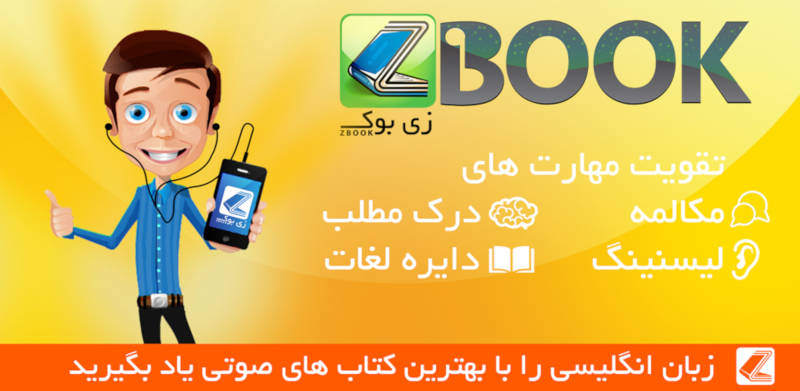 متن انگلیسی فصل
23
A MAN WHO WAS OVE AND A BUS THAT
NEVER GOT THERE
Every man needs to know what he's fighting for." That was apparently what people said. Or at least it was what Sonja had once read out aloud to Ove from one of her books. Ove couldn't remember which one; there were always so many books around that woman. In Spain she had bought a whole bag of them, despite not even speaking Spanish. "I'll learn while I'm reading," she said. As if that was the way you did it. Ove told her he was a bit more about thinking for himself rather than reading what a lot of other clots had on their minds. Sonja just smiled and caressed his cheek.
Then he carried her absurdly oversize bags to the bus. Felt the driver smelling of wine as he went by, but concluded that maybe this was the way they did things in Spain and left it at that. Sat there in the seat as Sonja moved his hand to her belly and that was when he felt his child kicking, for the first and last time.
He stood up and went to the bathroom and when he was halfway down the aisle the bus lurched, scraped against the central barrier, and then there was a moment of silence. As if time was taking a deep breath. Then: an explosion of splintering glass. The merciless screeching of twisting metal. Violent crunches as the cars behind the bus slammed into it.
And all the screams. He'd never forget them.
Ove was thrown about and only remembered falling on his stomach. He looked around for her, terrified, among the tumult of human bodies, but she wasgone. He threw himself forward, cutting himself under a rain of glass from the ceiling, but it was as if a furious wild animal were holding him back and forcing him down on the floor in unreflecting humiliation. It would pursue him every night for the rest of his life: his utter impotence in the situation.
He sat by her bed every moment of the first week. Until the nurses insisted that he shower and change his clothes. Everywhere they looked at him with sympathetic stares and expressed their "condolences." A doctor came in and spoke to Ove in an indifferent, clinical voice about the need to "prepare himself for the likelihood of her not waking up again." Ove threw that doctor through a door. A door that was locked and shut. "She isn't dead," he raved down the corridor. "Stop behaving as if she was dead!" No one at the hospital dared make that mistake again.
On the tenth day, as the rain smattered against the windows and the radio spoke of the worst storm in several decades, Sonja opened her eyes in torturous little slits, caught sight of Ove, and stole her hand into his. Enfolded her finger in the palm of his hand.
Then she fell asleep and slept through the night. When she woke up again the nurses offered to tell her, but Ove grimly insisted that he was the one who would do it. Then he told her everything in a composed voice, while caressing her hands in his, as if they were very, very cold. He told her about the driver smelling of wine and the bus veering into the crash barrier and the collision. The smell of burned rubber. The earsplitting crashing sound.
And about a child that would never come now.
And she wept. An ancient, inconsolable despair that screamed and tore and shredded them both as countless hours passed. Time and sorrow and fury flowed together in stark, long-drawn darkness. Ove knew there and then that he would never forgive himself for having got up from his seat at that exact moment, for not being there to protect them. And knew that this pain was forever.
But Sonja would not have been Sonja if she had let the darkness win. So, one morning, Ove did not know how many days had passed since the accident, expressing herself quite succinctly, she declared that she wanted to start having physiotherapy. And when Ove looked at her as if it were his own spinescreaming like a tortured animal every time she moved, she gently leaned her head against his chest and whispered: "We can busy ourselves with living or with dying, Ove. We have to move on."
And that's how it was.
In the following months, back in Sweden, Ove met innumerable men in white shirts. They sat behind desks made of light-colored wood in various municipal offices and they apparently had endless amounts of time to instruct Ove in what documents had to be filled in for various purposes, but no time at all to discuss the measures that were needed for Sonja to get better.
A woman was dispatched to the hospital from one of the municipal authorities, where she bullishly explained that Sonja could be placed in "a service home for other people in her situation." Something about how "the strain of everyday life" quite understandably could be "excessive" for Ove. She didn't say it right out, but it was clear as crystal what she was driving at. She did not believe that Ove could see himself staying with his wife now. "Under present conditions," she kept repeating, nodding discreetly at the bedside. She spoke to Ove as if Sonja were not even in the room.
Admittedly Ove opened the door this time, but she was ejected all the same.
"The only home we're going to is our own! Where we LIVE!" Ove roared at her, and in pure frustration and anger he threw one of Sonja's shoes out of the room.
Afterwards he had to go and ask the nurses, who'd almost been hit by it, if they knew where it had gone. Which of course made him even angrier. It was the first time since the accident that he heard Sonja laughing. As if it was pouring out of her, without the slightest possibility of stopping it, like she was being wrestled to the ground by her own giggling. She laughed and laughed and laughed until the vowels were rolling across the walls and floors, as if they meant to do away with the laws of time and space. It made Ove feel as if his chest was slowly rising out of the ruins of a collapsed house after an earthquake.
It gave his heart space to beat again.
He went home and rebuilt the whole house, ripped out the old countertop and put in a new, lower one. Even managed to find a specially made stove.
Reconstructed the doorframes and fitted ramps over all the thresholds. The day after Sonja was allowed to leave the hospital, she went back to her teachertraining. In the spring she sat her examination. There was an advertisement in the newspaper for a teaching position in a school with the worst reputation in town, with the sort of class that no qualified teacher with all the parts of her brain correctly screwed together would voluntarily face. It was attention-deficit hyperactivity disorder before attention-deficit hyperactivity disorder had been invented. "There's no hope for these boys and girls," the headmaster soberly explained in the interview. "This is not education, this is storage." Maybe Sonja understood how it felt to be described as such. The vacant position attracted only one applicant, and she got those boys and girls to read Shakespeare.
In the meantime Ove was so weighed down with anger that Sonja sometimes had to ask him to go outside so he didn't demolish the furniture. It pained her infinitely to see his shoulders so loaded down with the will to destroy. Destroy that bus driver. The travel agency. The crash barrier of that highway. The wine producer. Everything and everyone. Punch and keep punching until every bastard had been obliterated. That was all he wanted to do. He put that anger in his shed. He put it in the garage. He spread it over the ground during his inspection rounds. But that wasn't all. In the end he also started putting it in letters. He wrote to the Spanish government. To the Swedish authorities. To the police. To the court. But no one took responsibility. No one cared. They answered by reference to legal texts or other authorities. Made excuses. When the council refused to build a ramp at the stairs of the school where Sonja worked, Ove wrote letters and complaints for months. He wrote letters to newspapers. He tried to sue the council. He literally inundated them with the unfathomable vengefulness of a father who has been robbed.
But everywhere, sooner or later, he was stopped by men in white shirts with strict, smug expressions on their faces. And one couldn't fight them. Not only did they have the state on their side, they were the state. The last complaint was rejected. The fighting was over because the white shirts had decided so. And Ove never forgave them that.
Sonja saw everything. She understood where he was hurting. So she let him be angry, let all that anger find its outlet somewhere, in some way. But on one of those early summer evenings in May that always come along bearing gentle promises about the summer ahead, she rolled up to him, the wheels leaving soft marks on the parquet floor. He was sitting at the kitchen table writing one of hisletters, and she took his pen away from him, slipped her hand into his, and pressed her finger into his rough palm. Leaned her forehead tenderly against his chest.
"That's enough now, Ove. No more letters. There's no space for life with all these letters of yours."
And she looked up, softly caressed his cheek, and smiled.
"It's enough now, my darling Ove."
And then it was enough.
The next morning Ove got up at dawn, drove the Saab to her school, and with his own bare hands built the disabled ramp the council was refusing to put up.
And after that she came home every evening for as long as Ove could remember and told him, with fire in her eyes, about her boys and girls. The ones who arrived in the classroom with police escorts yet when they left could recite fourhundred-year-old poetry. The ones who could make her cry and laugh and sing until her voice was bouncing off the ceilings of their little house. Ove could never make head nor tail of those impossible kids, but he was not beyond liking them for what they did to Sonja.
Every human being needs to know what she's fighting for. That was what they said. And she fought for what was good. For the children she never had.
And Ove fought for her.
Because that was the only thing in this world he really knew.
مشارکت کنندگان در این صفحه
🖊 شما نیز می‌توانید برای مشارکت در ترجمه‌ی این صفحه یا اصلاح متن انگلیسی، به این لینک مراجعه بفرمایید.