سرفصل های مهم
فصل 36- مردی به نام اوه و یک ویسکی
توضیح مختصر
زمان مطالعه

0 دقیقه

سطح

متوسط
دانلود اپلیکیشن «زیبوک»
این فصل را می‌توانید به بهترین شکل و با امکانات عالی در اپلیکیشن «زیبوک» بخوانید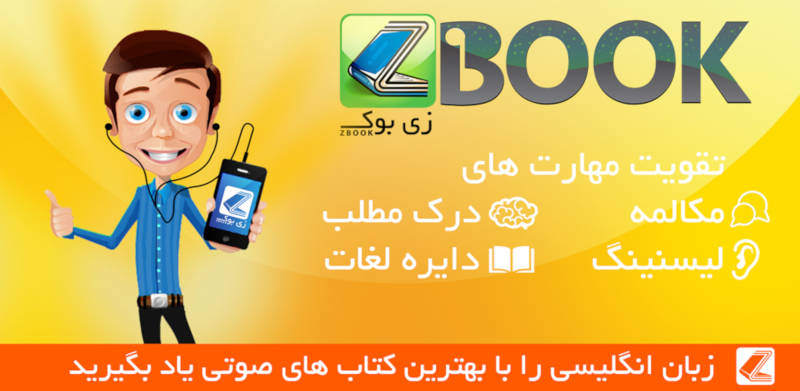 متن انگلیسی فصل
36 A MAN CALLED OVE AND A WHISKEY
It is difficult to admit that one is wrong. Particularly when one has been wrong for a very long time.
Sonja used to say that Ove had only admitted he was wrong on one occasion in all the years they had been married, and that was in the early 1980s after he'd agreed with her about something that later turned out to be incorrect. Ove himself maintained that this was a lie, a damned lie. By definition he had only admitted that she was wrong, not that he was.
"Loving someone is like moving into a house," Sonja used to say. "At first you fall in love with all the new things, amazed every morning that all this belongs to you, as if fearing that someone would suddenly come rushing in through the door to explain that a terrible mistake had been made, you weren't actually supposed to live in a wonderful place like this. Then over the years the walls become weathered, the wood splinters here and there, and you start to love that house not so much because of all its perfection, but rather for its imperfections. You get to know all the nooks and crannies. How to avoid getting the key caught in the lock when it's cold outside. Which of the floorboards flex slightly when one steps on them or exactly how to open the wardrobe doors without them creaking. These are the little secrets that make it your home." Ove, of course, suspected that he represented the wardrobe door in the example. And from time to time he heard Sonja muttering that "sometimes I wonder if there's anything to be done, when the whole foundations are wonkyfrom the very start" when she was angry with him. He knew very well what she was driving at.
"I'm just saying surely it depends on the cost of the diesel engine? And what its consumption is per mile?" says Parvaneh unconcernedly, slowing the Saab down at a red light and trying, with some grunts, to settle herself more comfortably in her seat.
Ove looks at her with boundless disappointment, as if she really hasn't listened to anything he's said. He's made an effort to educate this pregnant woman in the fundamentals of owning a car. He's explained that one has to change one's car every three years to avoid losing money. He has painstakingly run through what all people who know anything are well aware of, namely that one has to drive at least twelve thousand miles per year to save any money by opting for a diesel rather than a gas engine. And what does she do? She starts blabbering, disagreeing as usual, debating things like "surely you don't save money by buying a car new" and it must depend on "how much the car costs." And then she says, "Why?"
"Because!" says Ove.
"Right," says Parvaneh, rolling her eyes in a way that makes Ove suspect she is not accepting his authority on the topic as one might reasonably expect her to.
A few minutes later she's stopped in the parking area on the other side of the street.
"I'll wait here," she says.
"Don't touch my radio settings," orders Ove.
"As if I would," she brays, with a sort of smile that Ove has begun to dislike in the last few weeks.
"It was nice that you came over yesterday," she adds.
Ove replies with one of his sounds that isn't words as such, more a sort of clearing of his air passages. She pats him on the knee.
"The girls are happy when you come over. They like you!" Ove gets out of the car without answering. There wasn't much wrong with the meal last night, he can stretch to admitting that. Although Ove doesn't feel there's a need to make such a palaver about cooking, as Parvaneh does. Meat and potatoes and gravy are perfectly adequate. But if one has to complicate thingslike she does, Ove could possibly agree that her rice with saffron is reasonably edible. It is. So he had two portions of it. And the cat had one and a half.
After dinner, while Patrick washed up, the three-year-old had demanded that Ove read her a bedtime story. Ove found it very difficult to reason with the little troll, because she didn't seem to understand normal argumentation, so he followed her with dissatisfaction through the front hall towards her room and sat on her bedside, reading to her with his usual "Ove-excitement," as Parvaneh once described it, although Ove didn't know what the hell she meant by that.
When the three-year-old fell asleep with her head partly on his arm and partly on the open book, Ove had put both her and the cat in the bed and turned out the light.
On the way back along the hall he'd gone past the seven-year-old's room. She was sitting in front of her computer, of course, tapping away. This seemed to be all kids did these days, as Ove understood it. Patrick had explained that he'd "tried to give her newer games but she only wanted to play that one," which made Ove more favourably disposed both to the seven-year-old and to her computer game. Ove liked people who didn't do what Patrick told them to do.
There were drawings everywhere on the walls in her room. Black-and-white pencil sketches, mostly. Not at all bad, considering they had been created by the absence of deductive faculties and highly undeveloped motor function of a seven-year-old, Ove was willing to admit. None of them were of people. Only houses. Ove found this extremely engaging.
He stepped into the room and stood beside her. She looked up from the computer with the dour expression this kid always seemed to lug about with her, and in fact she didn't seem too pleased about his presence. But when Ove stayed where he was, she pointed at last to an upside-down storage crate, made of plastic, on the floor. Ove sat down on it. And she started quietly explaining to him that the game was about building houses and then making cities out of the houses.
"I like houses," she muttered quietly.
Ove looked at her. She looked at him. Ove put his index finger on the screen, leaving a large fingerprint, pointing at an empty space of the town and asking her what happened if she clicked that spot. She moved her cursor there and clicked, and in a flash the computer had put up a house there. Ove looked fairlysuspicious about it. Then he made himself comfortable on the plastic box and pointed at another empty space. Two and a half hours later Parvaneh stomped in angrily and threatened to pull out the plug if they didn't call it a night at once.
As Ove stood in the doorway getting ready to leave, the seven-year-old carefully tugged at his shirtsleeve and pointed at a drawing on the wall right next to him. "That's your house," she whispered, as if it was a secret between her and Ove.
Ove nodded. Maybe they weren't totally worthless after all, those two kids.
He leaves Parvaneh in the parking area, crosses the street, opens the glass door, and steps in. The café is empty. The fan heater overhead coughs as if it's full of cigar smoke. Amel stands behind the counter in a stained shirt, wiping glasses with a white towel.
His stocky body has sunk into itself, as if at the end of a very long breath. His face bears that combination of deep sorrow and inconsolable anger which only men of his generation and from his part of the world seem capable of mastering.
Ove stays where he is, in the center of the floor. The two men watch one another for a minute or so. One of them a man who can't bring himself to kick out a homosexual youth from his house, and the other who couldn't stop himself.
Eventually Ove nods grimly and sits down on one of the bar stools.
He folds his hands together on the counter and gives Amel a dry look.
"I wouldn't be averse to that whiskey now if it's still on offer." Amel's chest rises and falls in a couple of jerky breaths under the stained shirt. At first he seems to be considering opening his mouth, but then he thinks again. In silence he finishes wiping his glasses. Folds up the towel and puts it next to the espresso machine. Disappears into the kitchen without a word. Comes back with two glasses and a bottle, the letters on the label illegible to Ove. Puts these down on the counter between them.
It is difficult to admit that one is wrong. Particularly when one has been wrong for a very long time.
مشارکت کنندگان در این صفحه
🖊 شما نیز می‌توانید برای مشارکت در ترجمه‌ی این صفحه یا اصلاح متن انگلیسی، به این لینک مراجعه بفرمایید.