سرفصل های مهم
فصل 19
توضیح مختصر
زمان مطالعه

0 دقیقه

سطح

خیلی سخت
دانلود اپلیکیشن «زیبوک»
این فصل را می‌توانید به بهترین شکل و با امکانات عالی در اپلیکیشن «زیبوک» بخوانید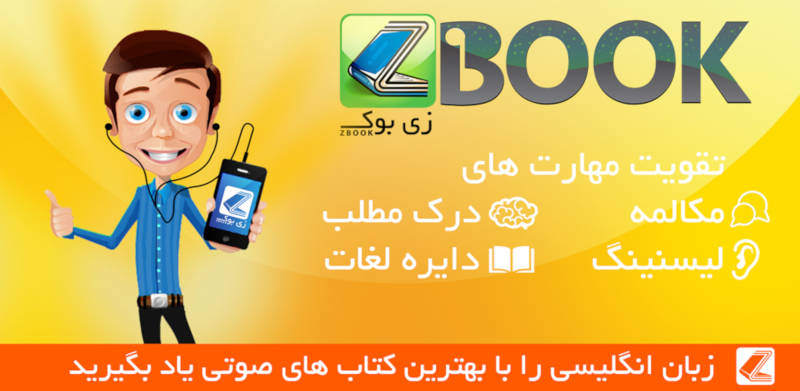 متن انگلیسی فصل
19
Matthew carried Jack up to the third floor, cradling his body as if he were a baby. Lobero and Corra accompanied us, both beasts aware of the job they had to do. While Matthew stripped off Jack's blood soaked shirt, I rummaged in our bedroom closet for something he could wear instead. Jack was easily six feet tall, but he had a much rangier frame than Matthew. I found an oversize Yale men's crew team shirt that I sometimes slept in, hoping it would do. Matthew slipped Jack's seemingly boneless arms into it and pulled it over his lolling head. My spell had knocked him out cold.
Together we settled him on the bed, neither of us speaking unless it was absolutely necessary. I drew the sheet up around Jack's shoulders while Lobero watched my every move from the floor. Corra perched on the lamp, attentive and unblinking, her weight bending the shade to an alarming degree.
I touched Jack's sandy hair and the dark mark on his neck, then pressed my hand over his heart.
Even though he was asleep, I could feel the parts of him warring for control: mind, body, soul. Though Hubbard had ensured that Jack would be twenty-one forever, he had a weariness that made him seem like a man three times that age.
Jack had been through so much. Too much, thanks to Benjamin. I wanted that madman obliterated from the face of the earth. The fingers on my left hand splayed wide, my wrist stinging where the knot circled my pulse. Magic was nothing more than desire made real, and the power in my veins responded to my unspoken wishes for revenge.
"Jack was our responsibility, and we weren't there for him." My voice was low and fierce. "And Annie . . ."
"We're here for Jack now." Matthew's eyes held the same sorrow and anger that I knew were in my own. "There's nothing we can do for Annie, except pray that her soul found rest."
I nodded, controlling my emotions with difficulty.
"Take a shower, ma lionne. Hubbard's touch and Jack's blood . . ." Matthew couldn't abide it when my skin carried the scent of another creature. "I'll stay with him while you do. Then you and I will go downstairs and talk to . . . my grandson." His final words were slow and deliberate, as though he were getting his tongue used to them.
I squeezed his hand, kissed Jack lightly on the forehead, and reluctantly headed into the bathroom in a futile effort to wash myself clean of the evening's events.
Thirty minutes later we found Gallowglass and Hubbard sitting opposite each other at the simple pine dining table. They glared. They stared. They growled. I was glad Jack wasn't awake to witness it.
Matthew dropped my hand and walked the few steps to the kitchen. He pulled out a bottle of sparkling water for me and three bottles of wine. After distributing them he went back for a corkscrew and four glasses.
"You may be my cousin, but I still don't like you, Hubbard." Gallowglass's growl subsided into an inhuman sound that was far more disturbing.
"It's mutual." Hubbard hoisted his black briefcase onto the table and left it within easy reach.
Matthew worked the corkscrew into his bottle, watching his nephew and Hubbard jockey for position without comment. He poured himself a glass of wine and drank it down in two gulps.
"You're not fit to be a parent," Gallowglass said, eyes narrowing.
"Who is?" Hubbard shot back.
"Enough." Matthew didn't raise his voice, but there was a timbre in it that lifted the hairs on my neck and instantly silenced Gallowglass and Hubbard. "Has the blood rage always affected Jack this way, Andrew, or has it worsened since he met Benjamin?"
Hubbard sat back in his chair with a sardonic smile. "That's where you want to start, is it?"
"How about you start by explaining why you made Jack a vampire when you knew it could give him blood rage!" My anger had burned straight through any courtesy I might once have extended to him.
"I gave him a choice, Diana," Hubbard retorted, "not to mention a chance."
"Jack was dying of plague!" I cried. "He wasn't capable of making a clear decision. You were the grown-up. Jack was a child."
"Jack was full on twenty years—a man, not the boy you left with Lord Northumberland. And he'd been through hell waiting in vain for your return!" Hubbard said.
Afraid we might wake Jack, I lowered my voice. "I left you with plenty of money to keep both Jack and Annie out of harm's way. Neither of them should have wanted for anything."
"You think a warm bed and food in his belly could mend Jack's broken heart?" Hubbard's otherworldly eyes were cold. "He looked for you every day for twelve years. That's twelve years of going to the docks to meet the ships from Europe in hopes that you would be aboard; twelve years interviewing every foreigner he could find in London to inquire if you had been seen in Amsterdam, or Lubeck, or Prague; and twelve years walking up to anyone he suspected of being a witch to show that person a picture he'd drawn of the famous sorceress Diana Roydon. It's a miracle the plague took his life and not the queen's justices!"
I blanched.
"You had a choice, too," Hubbard reminded me. "So if you want to cast blame for Jack's becoming a vampire, blame yourself or blame Matthew. He was your responsibility. You made him mine."
"That wasn't our bargain, and you know it!" The words slipped out of my mouth before I could stop them. I froze, a look of horror on my face. This was another secret I'd kept from Matthew, one that I'd thought was safely behind me.
Gallowglass's breath hissed in surprise. Matthew's icy gaze splintered against my skin. Then the room fell utterly silent. "I need to speak to my wife and my grandson, Gallowglass. Alone," Matthew said. The emphasis he placed on "my wife" and "my grandson" was subtle but unmistakable.
Gallowglass stood, his face set in lines of disapproval. "I'll be upstairs with Jack."
Matthew shook his head. "Go home and wait for Miriam. I'll call when Andrew and Jack are ready to join you."
"Jack will stay here," I said, my voice rising again, "with us. Where he belongs."
The forbidding look Matthew directed my way silenced me immediately, even though the twenty first century was no place for a Renaissance prince and a year ago I would have protested his high handedness. Now I knew that my husband was hanging on to his control by a very slender thread.
"I'm not staying under the same roof as a de Clermont. Especially not him," Hubbard said, pointing in Gallowglass's direction.
"You forget, Andrew," Matthew said, "you are a de Clermont. So is Jack."
"I was never a de Clermont," Hubbard said viciously.
"Once you drank Benjamin's blood, you were never anything else." Matthew's voice was clipped.
"In this family you do what I say."
"Family?" Hubbard scoffed. "You were part of Philippe's pack, and now you answer to Baldwin.
You don't have a family of your own."
"Apparently I do." Matthew's mouth twisted with regret. "Time to go, Gallowglass."
"Very well, Matthew. I'll let you send me off—this time—but I'll not go far. And if my instincts tell me there's trouble, I'm coming back and to hell with vampire custom and law." Gallowglass got up and kissed me on the cheek. "Holler if you need me, Auntie."
Matthew waited until the front door closed before he turned on Hubbard. "Exactly what deal did you strike with my mate?" he demanded.
"It's my fault, Matthew. I went to Hubbard—" I began, wanting to confess and get it over with.
The table reverberated under the force of Matthew's blow. "Answer me, Andrew."
"I agreed to protect anyone who belonged to her, even you," Hubbard said shortly. In this respect he was a de Clermont to the bone—volunteering nothing, only giving away what he must.
"And in exchange?" Matthew asked sharply. "You wouldn't make such a vow without getting something equally precious in return."
"Your mate gave me one drop of blood—one single drop," Hubbard said, his tone resentful. I'd tricked him, abiding to the letter of his request rather than its spirit. Apparently Andrew Hubbard held grudges.
"Did you know then that I was your grandfather?" Matthew asked. I couldn't imagine why this was important.
"Yes," Andrew said, looking slightly green.
Matthew hauled him across the table so that they were nose to nose. "And what did you learn from that one drop of blood?"
"Her true name—Diana Bishop. Nothing more, I swear. The witch used her magic to make sure of it." On Hubbard's tongue the word "witch" sounded filthy and obscene.
"Never take advantage of my wife's protective instincts again, Andrew. If you do, I'll have your head." Matthew's grip tightened. "Given your prurience, there isn't a vampire alive who would fault me for doing so."
"I don't care what the two of you get up to behind closed doors—though others will, since your mate is obviously pregnant and there isn't a hint of another man's scent on her." Hubbard pursed his lips in disapproval.
At last I understood Matthew's earlier question. By knowingly taking my blood and seeking out my thoughts and memories, Andrew Hubbard had done the vampire equivalent of watching his grandparents have sex. Had I not found a way to slow its flow so he got only the drop he asked for and nothing more, Hubbard would have seen into our private lives and might have learned Matthew's secrets as well as my own. My eyes closed tight against the realization of the damage that would have resulted. A distracting murmur came from Andrew's briefcase. It reminded me of the noise I sometimes heard during a lecture, when a student's phone went off unexpectedly.
"You left your phone on speaker," I said, my attention drawn to the low chatter. "Someone is leaving a message."
Matthew and Andrew both frowned.
"I don't hear anything," Matthew said.
"And I don't own a mobile phone," Hubbard added.
"Where is it coming from, then?" I asked, looking around. "Did someone turn on the radio?"
"The only thing in my briefcase is this." Hubbard released its two brass clasps and withdrew something.
The chattering grew louder as a jolt of power entered my body. Every sense I had was heightened, and the threads that bound the world chimed in sudden agitation, coiling and twisting in the space between me and the sheet of vellum that Andrew Hubbard held in his fingers. My blood responded to the faint vestiges of magic that clung to this solitary page from the Book of Life, and my wrists burned as a faint, familiar scent of must and age filled the room.
Hubbard turned the page so that it faced me, but I already knew what I would see there: two alchemical dragons locked together, the blood from their wounds falling into a basin from which naked, pale figures rose. It depicted the stage in the alchemical process after the chemical marriage of the moon queen and the sun king: conceptio, when a new and powerful substance sprang forth from the union of opposites—male and female, light and dark, sun and moon.
After spending weeks in the Beinecke looking for Ashmole 782's missing pages, I'd unexpectedly encountered one of them in my own dining room.
"Edward Kelley sent it to me the autumn after you left. He told me not to let it out of my sight."
Hubbard slid the page toward me.
We had only caught a glimpse of this illumination in Rudolf's palace. Later Matthew and I had speculated that what we thought were two dragons might actually be a firedrake and an ouroboros. One of the alchemical dragons was indeed a firedrake, with two legs and wings, and the other was a snake with its tail in its mouth. The ouroboros at my wrist writhed in recognition, its colors shining with possibility. The image was mesmerizing, and now that I had time to study it properly, small things struck me: the dragons' rapt expressions as they gazed into each other's eyes, the look of wonder on their progeny's faces as they emerged from the basin where they'd been born, the striking balance between two such powerful creatures.
"Jack made sure Edward's picture was safe no matter what. Plague, fire, war—the boy never let anything touch it. He claimed it belonged to you, Mistress Roydon," Hubbard said, interrupting my reveries.
"To me?" I touched the corner of the vellum, and one of the twins gave a strong kick. "No. It belongs to all of us."
"And yet you have some kind of special connection to it. You're the only one who has ever heard it speak." Andrew said. "Long ago, a witch in my care said he thought it came from the witches' first spell book. But an old vampire passing through London said it was a page from the Book of Life. I pray to God that neither tale is true."
"What do you know about the Book of Life?" Matthew's voice was a peal of thunder.
"I know that Benjamin wants it," Hubbard said. "He told Jack as much. But that wasn't the first time my sire mentioned the book. Benjamin looked for it in Oxford long ago—before he made me a vampire."
That meant Benjamin had been looking for the Book of Life since before the middle of the fourteenth century—far longer than Matthew had been interested in it.
"My sire thought he might find it in the library of an Oxford sorcerer. Benjamin took the witch a gift in exchange for the book: a brass head that supposedly spoke oracles." Hubbard's face filled with sadness. "It is always a pity to see such a wise man taken in by vanity and superstition. 'Do not turn to idols or make for yourselves any gods of cast metal,' sayeth the Lord."
Gerbert of Aurillac had reputedly owned just such a miraculous device. I had thought Peter Knox was the member of the Congregation who was most interested in Ashmole 782. Was it possible that Gerbert had been in league with Benjamin all these years and it was he who sought out Peter Knox's help?
"The witch in Oxford took the brass head but wouldn't relinquish the book," Hubbard continued.
"Decades later my sire still cursed him for his duplicity. I never did discover the witch's name."
"I believe it was Roger Bacon—an alchemist and a philosopher as well as a witch." Matthew looked at me. Bacon once owned the Book of Life, and had called it the "true secret of secrets."
"Alchemy is one of the witches' many vanities," Hubbard said with disdain. His expression turned anxious. "My children tell me Benjamin has been back in England."
"He has. Benjamin has been watching my lab in Oxford." Matthew made no mention of the fact that the Book of Life was currently a few blocks away from that very laboratory. Hubbard might be his grandson, but that didn't mean Matthew trusted him.
"If Benjamin is in England, how will we keep him away from Jack?" I asked Matthew urgently.
"Jack will return to London. My sire is no more welcome there than you are, Matthew." Hubbard stood. "So long as he is with me, Jack will be safe."
"No one is safe from Benjamin. Jack is not going back to London." The note of command was back in Matthew's voice. "Nor are you, Andrew. Not yet."
"We've done very well without your interference," Hubbard retorted. "It's a bit late for you to decide you want to lord it over your children like some ancient Roman father."
"The paterfamilias. A fascinating tradition." Matthew settled back in his chair, his wineglass cupped in his hand. He looked no longer like a prince but a king. "Imagine giving one man the power of life and death over his wife, his children, his servants, anyone he adopted into his family, and even his close relatives who lacked a strong father of their own. It reminds me a bit of what you tried to accomplish in London."
Matthew sipped at his wine. Hubbard looked more uncomfortable with each passing moment.
"My children obey me willingly," Hubbard said stiffly. "They honor me, as godly children should."
"Such an idealist," Matthew said, softly mocking. "You know who came up with the paterfamilias, of course."
"The Romans, as I said," Hubbard replied sharply. "I am educated, Matthew, in spite of your doubts on this score."
"No, it was Philippe." Matthew's eyes gleamed with amusement. "Philippe thought Roman society could benefit from a healthy dose of vampire family discipline, and a reminder of the father's importance."
"Philippe de Clermont was guilty of the sin of pride. God is the only true Father. You are a Christian, Matthew. Surely you agree." Hubbard's expression held the fervency of a true believer.
"Perhaps," Matthew said, as though he were seriously considering his grandson's argument. "But until God calls us to Him, I will have to suffice. Like it or not, Andrew, in the eyes of other vampires I am your paterfamilias, the head of your clan, your alpha—call it what you like. And all your children— including Jack and all the other strays you've adopted be they daemon, vampire, or witch—are mine
under vampire law."
"No." Hubbard shook his head. "I never wanted any part of the de Clermont family."
"What you want doesn't matter. Not anymore." Matthew put down his wine and took my hand in his.
"To command my loyalty, you would have to recognize my sire—Benjamin—as your son. And you will never do that," Hubbard said savagely. "As head of the de Clermonts, Baldwin takes the family's honor and position seriously. He would never permit you to branch out on your own given the scourge in your blood."
Before Matthew could respond to Andrew's challenge, Corra uttered a warning squawk. Realizing that Jack must have awoken, I rose from my seat to go to him. Unfamiliar rooms had terrified him as a child.
"Stay here," Matthew said, his grip on my hand tightening.
"He needs me!" I protested.
"Jack needs a strong hand and consistent boundaries," Matthew said softly. "He knows you love him. But he can't handle such strong feelings at the moment."
"I trust him." My voice quavered with anger and hurt.
"I don't," Matthew said sharply. "It's not just anger that sets off the blood rage in him. Love and loyalty do, too."
"Don't ask me to ignore him." I wanted Matthew to stop acting the role of paterfamilias long enough to behave like a true father.
"I'm sorry, Diana." A shadow settled in Matthew's eyes, one that I thought was gone forever. "I have to put Jack's needs first."
"What needs?" Jack stood in the door. He yawned, tufts of hair standing up in apparent alarm.
Lobero pushed past his master and went straight to Matthew, looking for acknowledgment of a job well done.
"You need to hunt. There's a full moon, alas, but not even I can control the heavens." Matthew's lie flowed from his tongue like honey. He ruffled Lobero's ears. "We're all going—you, me, your father, even Gallowglass. Lobero can come, too."
Jack's nose wrinkled. "Not hungry."
"Don't feed, then. But you're hunting nevertheless. Be ready at midnight. I'll pick you up."
"Pick me up?" Jack looked from me to Hubbard. "I thought we would stay here."
"You'll be just around the corner with Gallowglass and Miriam. Andrew will be there with you,"
Matthew assured him. "This house isn't large enough for a witch and three vampires. We're nocturnal creatures, and Diana and the babies need their sleep." Jack looked at my belly wistfully. "I always wanted a baby brother."
"You may well get two sisters instead," Matthew said, chuckling.
My hand lowered automatically over my belly as one of the twins gave another strong kick. They had been unusually active ever since Jack showed up.
"Are they moving?" Jack asked me, his face eager. "Can I touch them?"
I looked at Matthew. Jack's glance slid in the same direction.
"Let me show you how." Matthew's tone was easy, though his eyes were sharp. He took Jack's hand and pressed it into the side of my belly.
"I don't feel anything," Jack said, frowning with concentration.
A particularly strong kick, followed by a sharp elbow, thudded against the wall of my uterus.
"Whoa!" Jack's face was inches from mine, his eyes full of wonder. "Do they kick like that all day?"
"It feels like it." I wanted to smooth down the mess of Jack's hair. I wanted to take him into my arms and promise him that no one was ever going to hurt him again. But I could offer him neither of these comforts.
Sensing the maternal turn my mood had taken, Matthew lifted Jack's hand away. Jack's face fell, experiencing it as rejection. Furious with Matthew, I reached to jerk Jack's hand back. Before I could, Matthew put his hand at my waist and pulled me against his side. It was an unmistakable gesture of possession.
Jack's eyes went black.
Hubbard pitched forward to intervene, and Matthew froze him in place with a look.
In the space of five heartbeats, Jack's eyes returned to normal. When they were brown and green once more, Matthew gave him an approving smile.
"Your instinct to protect Diana is entirely appropriate," Matthew told him. "Believing you have to shield her from me is not."
"I'm sorry, Matthew," Jack whispered. "It won't happen again."
"I accept your apology. Sadly, it will happen again. Learning to control your illness isn't going to be easy—or quick." Matthew's tone turned brisk. "Kiss Diana good night, Jack, and get settled at Gallowglass's house. It's a former church around the corner. You'll feel right at home."
"Hear that, Father H?" Jack grinned. "Wonder if it has bats in its belfry, like yours."
"I no longer have a bat problem," Hubbard said sourly.
"Father H still lives in a church in the city," Jack explained, suddenly animated. "It's not the same one you visited. That old heap burned down. Most of this one did, too, come to think of it."
I laughed. Jack had always loved telling stories and had a talent for it, too.
"Now just the tower remains. Father H did it up so nicely you hardly notice it's just a pile of rubbish." Jack grinned at Hubbard and gave me a perfunctory kiss on the cheek, his mood swinging from blood rage to happiness in a remarkably short period of time. He sped down the stairs. "Come on, Lobero. Let's go wrestle with Gallowglass."
"Midnight," Matthew called after him. "Be ready. And be nice to Miriam, Jack. If you don't, she'll make you wish you'd never been reborn."
"Don't worry, I'm used to dealing with difficult females!" Jack replied. Lobero barked with excitement and orbited Jack's legs to encourage him outside.
"Keep the picture, Mistress Roydon. If both Matthew and Benjamin covet it, then I wish to be as far away from it as possible," Andrew said.
"How generous, Andrew." Matthew's hand shot out and closed around Hubbard's throat. "Stay in New Haven until I give you leave to go."
Their eyes clashed, slate and gray-green. Andrew was the first to look away.
"Come on, Father H!" Jack bellowed. "I want to see Gallowglass's church, and Lobero needs a walk."
"Midnight, Andrew." Matthew's words were perfectly cordial, but there was a warning in them. The door closed, and the sound of Lobero's barking faded. When it had faded completely, I turned on Matthew.
"How could you—"
The sight of Matthew, his head buried in his hands, brought me to an abrupt stop. My anger, which had been blazing, slowly fizzled. He looked up, his face ravaged with guilt and sorrow. "Jack . . . Benjamin . . ." Matthew shuddered. "God help me, what have I done?"
مشارکت کنندگان در این صفحه
تا کنون فردی در بازسازی این صفحه مشارکت نداشته است.
🖊 شما نیز می‌توانید برای مشارکت در ترجمه‌ی این صفحه یا اصلاح متن انگلیسی، به این لینک مراجعه بفرمایید.