سرفصل های مهم
فصل 29
توضیح مختصر
زمان مطالعه

0 دقیقه

سطح

متوسط
دانلود اپلیکیشن «زیبوک»
این فصل را می‌توانید به بهترین شکل و با امکانات عالی در اپلیکیشن «زیبوک» بخوانید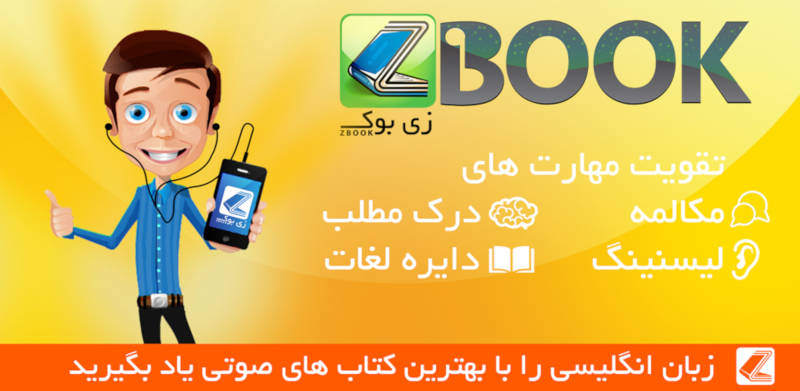 متن انگلیسی فصل
VIOLET
The weekend
By now, the wandering is really an excuse to drive somewhere and make out. I tell myself I'm not ready because to me sex is a Big Deal, even if some of my friends have been doing it since ninth grade. But the thing is, my body feels this strange, urgent tug toward Finch like it can't get enough. I add a category to my Germ board—Sex Life—and write a few pages in our wandering notebook, which is slowly turning into my journal/sounding board/place to brainstorm material for the new webzine.
Before Amanda and I stopped being peripheral semi-friends, I remember sleeping over at her house and talking to her older brothers. They told us that girls who Do are sluts and girls who Don't are teases. Those of us who were there that night took this to heart, because none of the rest of us had older brothers. When we were by ourselves again, Amanda said, "The only way around it is to stay with one guy forever." But does forever have a built-in ending …?
Finch picks me up Saturday morning, and he looks a little battered. We don't even drive that far, just to the Arboretum, where we park the car, and before he reaches for me, I say, "What happened with Roamer?"
"How'd you hear about Roamer?"
"Ryan told me. And it's kind of obvious you were in a fight."
"Does it make me look hotter?"
"Be serious. What happened?"
"Nothing you need to worry about. He was being an asshole. Big surprise. Now, if we're done talking about him, I've got other things on my mind." He climbs into the back of Little Bastard and pulls me after him.
I feel like I'm living for these moments—the moments when I'm just about to lie down beside him, when I know it's getting ready to happen, his skin on mine, his mouth on mine, and then when he's touching me and the electric current is shooting through me everywhere. It's like all the other hours of the day are spent looking forward to right now.
We kiss until my lips are numb, stopping ourselves at the very edge of Someday, saying not yet, not here, even though it takes willpower I didn't know I had. My mind is spinning with him and with the unexpected Almost of today.
When he gets home, he writes me a message: I am thinking rather consistently of Someday.
I write, Someday soon.
Finch: Someday when?
Me: ????
Finch: #@!!!
Me:
Nine a.m. Sunday. My house. When I wake up and go downstairs, my parents are in the kitchen slicing bagels. My mom looks at me over the coffee mug Eleanor and I gave her one year on Mother's Day. Rock Star Mom. She says, "You got a package."
"It's Sunday."
"Someone left it on the doorstep."
I follow her into the dining room, thinking that she walks like Eleanor—hair swinging, shoulders back. Eleanor looked more like my dad and I look more like Mom, but she and Mom had the same gestures, same mannerisms, so everyone always said, "Oh my God, she looks just like you." It hits me that my mother may never hear that again.
There's something in brown paper, the kind you wrap fish in, sitting on the dining-room table. It's tied with a red ribbon. The package itself is lumpy. Ultraviolet, it reads on one side.
"Do you know who it's from?" My dad is in the doorway, bagel crumbs in his beard.
"James," my mom says, and makes little brushing motions. He rubs at his chin.
I don't have any choice but to open the package in front of them, and I just hope to God it's nothing embarrassing because, from Theodore Finch, you never know.
As I tug off the ribbon and rip at the paper, I'm suddenly six years old at Christmas. Every year, Eleanor knew what she was getting. After we picked the lock to my mom's office closet, my sister would open her gifts and mine too, but not before I left the room. Later, when she wanted to tell me what they were, I wouldn't let her. Those were the days when I didn't mind surprises.
Inside the brown paper is a pair of goggles, the kind you wear swimming.
"Do you have any idea who they're from?" Mom says.
"Finch."
"Goggles," she says. "Sounds serious." She gives me a hopeful little smile.
"Sorry, Mom. He's just a friend."
I don't know why I say this, but I don't want them asking me what he means or what this is, especially when I'm not really sure myself.
"Maybe in time. There's always time," she replies, which is something Eleanor used to say.
I look at my mom to see if she realizes she's quoted her, but if she does realize it, she doesn't show it. She is too busy examining the goggles, asking my dad if he remembers the days he used to send her things when he was trying to convince her to go out with him.
Upstairs, I write, Thanks for the goggles. What are they for? Please tell me you don't want us to use them for Someday.
Finch writes back, Wait and see. We'll use them soon. We're watching for the first warm day. There's always one that sneaks in during the middle of winter. Once we nail the bastard down, we go. Don't forget the goggles.
مشارکت کنندگان در این صفحه
تا کنون فردی در بازسازی این صفحه مشارکت نداشته است.
🖊 شما نیز می‌توانید برای مشارکت در ترجمه‌ی این صفحه یا اصلاح متن انگلیسی، به این لینک مراجعه بفرمایید.