سرفصل های مهم
فصل 07
توضیح مختصر
زمان مطالعه

13 دقیقه

سطح

سخت
دانلود اپلیکیشن «زیبوک»
این فصل را می‌توانید به بهترین شکل و با امکانات عالی در اپلیکیشن «زیبوک» بخوانید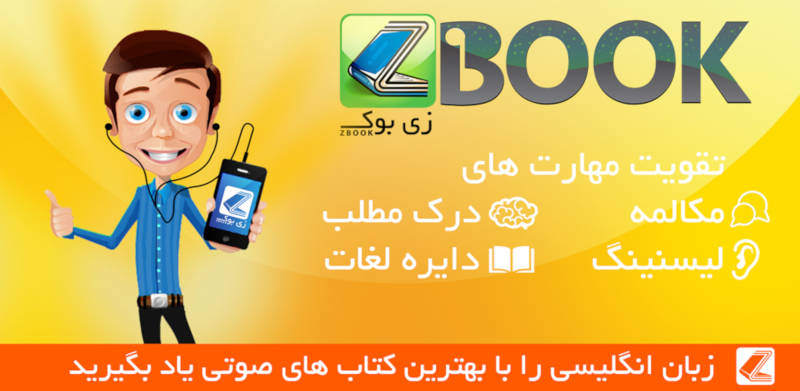 متن انگلیسی فصل
Chapter 7
One morning, there's the dead jellyfish of a used condom floating in the toilet.
This is how Tyler meets Marla.
I get up to take a leak, and there against the sort of cave paintings of dirt in the toilet bowl is this. You have to wonder, what do sperm think.
This?
This is the vaginal vault?
What's happening here?
All night long, I dreamed I was humping Marla Singer. Marla Singer smoking her cigarette. Marla Singer rolling her eyes. I wake up alone in my own bed, and the door to Tyler's room is closed. The door to Tyler's room is never closed. All night, it was raining. The shingles on the roof blister, buckle, curl, and the rain comes through and collects on top of the ceiling plaster and drips down through the light fixtures.
When it's raining, we have to pull the fuses. You don't dare turn on the lights. The house that Tyler rents, it has three stories and a basement. We carry around candles. It has pantries and screened sleeping porches and stained-glass windows on the stairway landing. There are bay windows with window seats in the parlor. The baseboard moldings are carved and varnished and eighteen inches high.
The rain trickles down through the house, and everything wooden swells and shrinks, and the nails in everything wooden, the floors and baseboards and window casings, the nails inch out and rust.
Everywhere there are rusted nails to step on or snag your elbow on, and there's only one bathroom for the seven bedrooms, and now there's a used condom.
The house is waiting for something, a zoning change or a will to come out of probate, and then it will be torn down. I asked Tyler how long he's been here, and he said about six weeks. Before the dawn of time, there was an owner who collected lifetime stacks of the National Geographic and Reader's Digest. Big teetering stacks of magazines that get taller every time it rains. Tyler says the last tenant used to fold the glossy magazine pages for cocaine envelopes. There's no lock on the front door from when police or whoever kicked in the door. There's nine layers of wallpaper swelling on the dining-room walls, flowers under stripes under flowers under birds under grasscloth.
Our only neighbors are a closed machine shop and across the street, a blocklong warehouse. Inside the house, there's a closet with seven-foot rollers for rolling up damask tablecloths so they never have to be creased. There's a cedarlined, refrigerated fur closet. The tile in the bathroom is painted with little flowers nicer than most everybody's wedding china, and there's a used condom in the toilet.
I've been living with Tyler about a month.
I am Joe's White Knuckles.
How could Tyler not fall for that. The night before last, Tyler sat up alone, splicing organs into Snow White.
How could I compete for Tyler's attention.
I am Joe's Enraged, Inflamed Sense of Rejection.
What's worse is this is all my fault. After I went to sleep last night, Tyler tells me he came home from his shift as a banquet waiter, and Marla called again from the Regent Hotel. This was it, Marla said. The tunnel, the light leading her down the tunnel. The death experience was so cool, Marla wanted me to hear her describe it as she lifted out of her body and floated up.
Marla didn't know if her spirit could use the telephone, but she wanted someone to at least hear her last breath.
No, but no, Tyler answers the phone and misunderstands the whole situation.
They've never met so Tyler thinks it's a bad thing that Marla is about to die.
It's nothing of the kind.
This is none of Tyler's business, but Tyler calls the police and Tyler races over to the Regent Hotel.Now, according to the ancient Chinese custom we all learned from television, Tyler is responsible for Marla, forever, because Tyler saved Marla's life.
If I had only wasted a couple of minutes and gone over to watch Marla die, then none of this would have happened.
Tyler tells me how Marla lives in room 8G, on the top floor of the Regent Hotel, up eight flights of stairs and down a noisy hallway with canned television laughter coming through the doors. Every couple seconds an actress screams or actors die screaming in a rattle of bullets. Tyler gets to the end of the hallway and even before he knocks a thin, thin, buttermilk sallow arm slingshots out the door of room 8G, grabs his wrist, and yanks Tyler inside.
I bury myself in a Reader's Digest.
Even as Marla yanks Tyler into her room, Tyler can hear brake squeals and sirens collecting out in front of the Regent Hotel. On the dresser, there's a dildo made of the same soft pink plastic as a million Barbie dolls, and for a moment, Tyler can picture millions of baby dolls and Barbie dolls and dildos injectionmolded and coming off the same assembly line in Taiwan.
Marla looks at Tyler looking at her dildo, and she rolls her eyes and says, "Don't be afraid. It's not a threat to you." Marla shoves Tyler back out into the hallway, and she says she's sorry, but he shouldn't have called the police and that's probably the police downstairs right now.
In the hallway, Marla locks the door to 8G and shoves Tyler toward the stairs. On the stairs, Tyler and Marla flatten against the wall as police and paramedics charge by with oxygen, asking which door will be 8G.
Marla tells them the door at the end of the hall.
Marla shouts to the police that the girl who lives in 8G used to be a lovely charming girl, but the girl is a monster bit@h monster. The girl is infectious human waste, and she's confused and afraid to commit to the wrong thing so she won't commit to anything.
"The girl in 8G has no faith in herself," Marla shouts, "and she's worried that as she grows older, she'll have fewer and fewer options." Marla shouts, "Good luck."
The police pile up at the locked door to 8G, and Marla and Tyler hurry down to the lobby. Behind them, a policeman is yelling at the door: "Let us help you! Miss Singer, you have every reason to live! Just let us in, Marla, and we can help you with your problems!" Marla and Tyler rushed out into the street. Tyler got Marla into a cab, and high up on the eighth floor of the hotel, Tyler could see shadows moving back and forth across the windows of Marla's room.
Out on the freeway with all the lights and the other cars, six lanes of traffic racing toward the vanishing point, Marla tells Tyler he has to keep her up all night. If Marla ever falls asleep, she'll die.
A lot of people wanted Marla dead, she told Tyler. These people were already dead and on the other side, and at night they called on the telephone. Marla would go to bars and hear the bartender calling her name, and when she took the call, the line was dead.
Tyler and Marla, they were up almost all night in the room next to mine. When Tyler woke up, Marla had disappeared back to the Regent Hotel.
I tell Tyler, Marla Singer doesn't need a lover, she needs a case worker.
Tyler says, "Don't call this love."
Long story short, now Marla's out to ruin another part of my life. Ever since college, I make friends. They get married. I lose friends.
Fine.
Neat, I say.
Tyler asks, is this a problem for me?
I am Joe's Clenching Bowels.
No, I say, it's fine.
Put a gun to my head and paint the wall with my brains.
Just great, I say. Really.
مشارکت کنندگان در این صفحه
تا کنون فردی در بازسازی این صفحه مشارکت نداشته است.
🖊 شما نیز می‌توانید برای مشارکت در ترجمه‌ی این صفحه یا اصلاح متن انگلیسی، به این لینک مراجعه بفرمایید.