سرفصل های مهم
فصل 13
توضیح مختصر
زمان مطالعه

9 دقیقه

سطح

خیلی سخت
دانلود اپلیکیشن «زیبوک»
این فصل را می‌توانید به بهترین شکل و با امکانات عالی در اپلیکیشن «زیبوک» بخوانید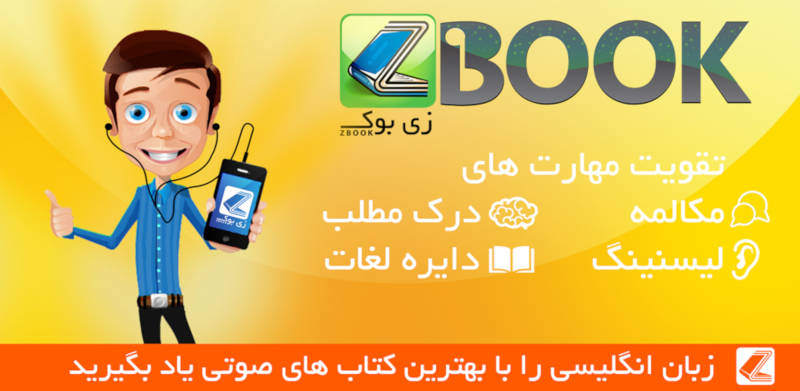 متن انگلیسی فصل
CHAPTER THIRTEEN
Antonia
There had been so many rapes that Pelagia and Drosoula were not surprised to find an abandoned bundle on their doorstep. It had been born at a time when its father could have been a German or a Communist, and the mother might have been any unfortunate girl at all. Whoever this sorrowing and dishonoured girl had been, she had cared enough about her child to leave it upon the doorstep of a doctors house, knowing that those inside would be able to cope. The disorder of the times was so great that the two women could think of no solution except to try and care for it themselves, thinking that in time the child could be adopted by someone childless or handed to a charitable organization.
They had taken the child inside and unwrapped it and discovered that it was a girl. She was very calm and cried only a little. She sucked the thumb of her right hand (a habit she never lost, even in old age), and she smiled a lot, her legs and arms waving up and down in delight.
The two women, who had suffered so greatly from loss and unhappiness, found that the child, whom they named Antonia, gave new meaning to their lives. Because of her, the women's tragic memories began to fade, and she took her place in their lives as if she had always been meant to be there. In all her life, Antonia never asked a question about her father, and only when she applied for a passport to go abroad did she discover that she did not officially exist.
She did have a grandfather, however. When Dr Iannis returned after two years, stumbling into the kitchen supported by two charity workers, utterly broken by his treatment in the prison camp and forever speechless, he bent down and kissed the child before retiring to his room. Just as Antonia did not enquire about a father, Dr Iannis did not enquire about the child. It was enough for him to know that the world had gone down a path that he had no hope of understanding. He accepted that his daughter and Drosoula would sleep in his bed, and that he would take Pelagia's, because, whichever bed it was, he would dream the same dreams of a forced march of hundreds of kilometres without his boots, without food or water. He would hear the cries of villagers as their houses burned, the crack of gunshots as they were murdered, and he would witness, over and over again, Stamatis and Kokolios dying in each other's arms and begging him to leave them in the road in case he himself was shot.
In his wordlessness, Dr Iannis drew the same comfort from Antonia that he had drawn from his daughter after his own young wife had died. He would put the child upon his knee, arranging her black hair, gazing into her brown eyes as if this alone was the way to speak, her smile filling his heart with sorrow, because when she was old she would lose her innocence, and learn that tragedy destroys the muscles of the face until a smile becomes impossible.
In 1949 the national government succeeded at last in defeating the Communists, who lost their control of the country. Dr Iannis took up medicine again, helping his daughter in a reversal of their roles. It upset Pelagia to see the shaking of his hands as he dealt with patients' wounds, and she knew also that he worked despite a terrible sense of uselessness. Why preserve life when all of us must die, when health is only an accident of youth? She wondered sometimes at the strength of his desire to heal, despite all he had suffered. In the evening she wrapped her arms around him and held him as his mind wandered back over the past, his eyes wet with sadness, and she buried her head on his chest, understanding that by comforting him she was comforting herself too.
She attempted to interest him in working on his History, and when she took the papers from the hiding-hole and arranged them in front of him at his table, he seemed willing enough to work. He read through them, but at the end of a week Pelagia found he had added only one short paragraph in a shaky handwriting that did not look like his old, firm handwriting at all. Then she saw that across the bottom of the last page her father had written, 'In the past the horrors came from outside. Now we have only ourselves to blame.'
While she had been in the hiding-hole, Pelagia had rediscovered Antonio's mandolin and Carlo's papers. She read through the latter in a single evening and was astonished; she had never imagined that that powerful, good-natured man had suffered so greatly from a secret sadness that had made him a stranger to himself. She saw that he had been as determined to lose his life as he had been to save Corelli's and she realized that if her own adopted child was at risk, she would find the same extraordinary courage in herself.
Antonia grew tall and lovely, a child whose movements were filled with confidence and grace. She was incapable of behaving like a 'lady', and when she sat in her grandfather's armchair she not only sucked her thumb but also hung one leg over the arm of the chair, ignoring her mother's and Drosoula's protests with laughing cries of, 'Don't be so old-fashioned.'
The family were regarded as eccentric. The empty-headed gossips of the village regarded Drosoula, with her extreme ugliness, and Pelagia, with her assumption that she was any man's equal, as a pair of crazy women. Children threw stones at them as they passed, and adults warned their children to keep away and encouraged their dogs to bite them. Nevertheless, Pelagia earned a living, because after darkness people would arrive secretly in the belief that her treatments were sure to work.
During all this time Pelagia became certain that Antonio Corelli was dead and, like her father, she also became certain beyond doubt of the reality of ghosts.
It had happened first in 1946 when, one day in October, she was standing outside the house with the infant Antonia in her arms. She was making baby noises and giving the baby her finger to suck, when something made her look up. She saw a figure dressed in black, standing before her in exactly the same place that Mandras had been when he had been shot by Velisarios' cannon. The figure was looking at her, as if it wanted to take a step towards her, and her heart leapt. There was an atmosphere around him of nine thousand weeping ghosts, and sorrow seemed to pour from his face. Thin and bearded though he was, she was sure it was him. Excited beyond all joy, she put the baby down in order to run to him, but when she looked up he had gone.
Her heart jumping in her chest, she ran. Around the bend she stopped and looked wildly around, crying out, 'Antonio! Antonio!' But no voice responded and no man came towards her. He had disappeared. Her hands rose to the sky in confusion and fell down again to her sides. She stood watching and calling until her shouts hurt her throat and tears blinded her eyes.
The same ghost appeared at the same place in 1947 and every year after that at roughly the same time, but never exactly. It was because of this that Pelagia came to the conclusion that Antonio had kept his promise to return and that it was possible to keep such a promise and continue to love even from beyond the grave. She was able to live satisfied, knowing that she had not been abandoned, and, filled with happy dreams of being desired and loved, she looked forward to her own death when she would once again have all that had been stolen away in life.
مشارکت کنندگان در این صفحه
تا کنون فردی در بازسازی این صفحه مشارکت نداشته است.
🖊 شما نیز می‌توانید برای مشارکت در ترجمه‌ی این صفحه یا اصلاح متن انگلیسی، به این لینک مراجعه بفرمایید.