سرفصل های مهم
فصل 06
توضیح مختصر
زمان مطالعه

8 دقیقه

سطح

خیلی سخت
دانلود اپلیکیشن «زیبوک»
این فصل را می‌توانید به بهترین شکل و با امکانات عالی در اپلیکیشن «زیبوک» بخوانید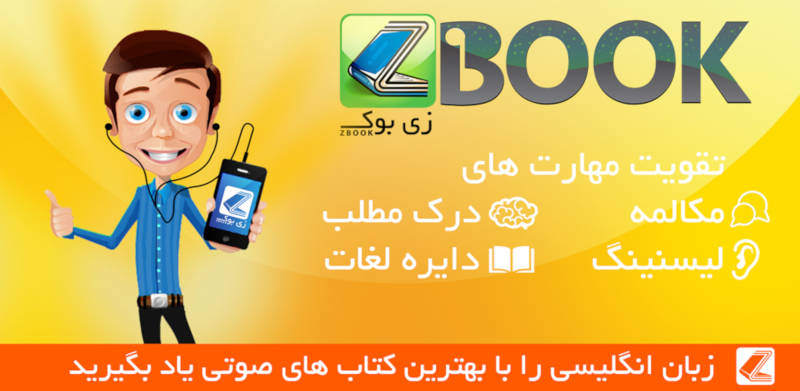 متن انگلیسی فصل
CHAPTER SIX
The Freedom Fighter
After Captain Corelli had left, Pelagia did some household tasks, then went outside to brush her goat, thinking about the captain as she did so. Mandras caught her dreaming.
He had climbed out of bed, cursing and completely cured, on the day of the invasion, as if the arrival of the Italians was something so important that illness was a luxury to be left behind. He had gone down to the sea and swum as if he had never been away, and had returned with a smile on his face and a fish for Pelagia. But Pelagia only felt guilty now, whenever she saw him, and deeply uncomfortable.
She jumped when he tapped her on the shoulder and despite her effort to force a bright smile, he did not fail to see the look of alarm in her eyes. He ignored it but would remember it later. 'I'm going to join the freedom fighters,' he said. 'I'm leaving tomorrow.'
'Oh,' said Pelagia. There was a long silence, then she said, 'I won't be able to write.'
'I know.'
Pelagia shook her head slowly and sighed. 'Promise me one thing. Whenever you are planning to do something terrible, think of me and don't do it.'
'I'm a Greek,' he said gently. 'Not a Fascist. And I will think of you every minute.'
She heard the sincerity in his voice and felt herself wanting to cry. They embraced, like brother and sister, not people who were engaged to be married. 'God go with you,' said Pelagia, and he smiled sadly. 'And with you.'
'I shall always remember you swinging in the tree.'
They laughed, then he looked at her lovingly for one last moment, took a few steps, paused, turned and said softly, 'I shall always love you.'
Mandras joined a group of three men in the hills of the Peloponnisos in southern Greece. They had neither plan nor purpose. All they knew was that they were driven by something from the depths of the soul, something that commanded them to rid their land of strangers or die in the attempt. They set fire to lorries, and one of their number stabbed an enemy soldier and afterwards sat shaking with fear and disgust while the others comforted and praised him. They lived on the edge of a forest in a cave, living off supplies brought by the priest of a neighbouring village. There were several other groups of freedom fighters in the area, the most organized being a Communist group known as ELAS (although it did not declare itself as communist, preferring to disguise the fact).
Mandras joined ELAS at first because he had no choice. He and his companions were lying in a small leafy shelter that they had built, when they were suddenly surrounded by ten men with thick beards, pointing guns at them. Their leader, who wore a dirty red cap, said, 'Come out,' and the men slowly stood up and came out, fearing for their lives, their hands upon the backs of their heads.
'Who are you with?' demanded the man with the cap.
'With no one,' replied Mandras, confused.
'The deal is that either you go back to your villages and leave us your weapons,' said the leader commandingly, 'or you fight us and we kill you, or you join us under my command. This is my territory and no one else's. Which is it?'
'We came to fight,' explained Mandras. 'Who are you?'
'I am Hector, not my real name, and we are the local branch of ELAS.' Hector's men grinned in a very friendly fashion, and Mandras looked from one of his companions to the others. 'We stay?' he asked, and they nodded. They had been too long in the hills to give up the fight and it was good to have found a leader who might know what ought to be done.
'Good,' said Hector. 'Come with us, and let's see what you are made of.'
He led Mandras and his companions three kilometres to a tiny house guarded by one of Hector's men. 'Bring him out,' Hector said, and the man kicked and pushed a thin old man out into the sunlight, where he stood trembling and blinking. Hector handed Mandras a length of knotted rope and, pointing to the old man, said, 'Beat him.'
Mandras stared at Hector in disbelief and the latter stared fiercely back at him. 'If you want to be with us, you've got to learn to teach these people a lesson. This man has been found guilty. Now beat him.'
Mandras struck the man once with the rope, lightly, because of the man's age, and Hector impatiently exclaimed, 'Harder, harder. What are you? A woman?' Mandras struck the old man once more, a little harder. 'Again,' commanded Hector.
It was easier each time he hit him. In fact it became a pleasure. It was as if all the anger from the earliest years of his childhood rose in him and was given expression. The old man threw himself to the ground, screaming, and Mandras suddenly knew he could be a god. Hector stepped forward, took the rope from his hand, and placed a gun in his grasp. 'Now kill him.'
Mandras knelt down and placed the gun against the old man's head, but he could not do it. He closed his eyes tight and told himself that he had to be a man in front of other men. Anyway, he was only doing what Hector had ordered him to do. The man was going to die anyway. Mandras tightened the muscles of his face and shot the man in the head.
Afterwards he looked not at the bloody mess of bone and brain, but in disbelief at the smoking gun. Hector patted Mandras on the back and said, 'Well done'. Mandras tried to struggle to his feet but could not do so, and Hector helped him up. 'Revolutionary justice,' he said. 'Historical necessity.'
As they left the village, Mandras found that he could not look anyone in the face and he stared down into the dirt. 'What did he do?' he asked finally.
'He was a dirty old thief. He took a bottle of whisky from supplies that were meant for us. You have to be tough with these people or they start doing what they like. They're full of the wrong ideas and it's just something we have to get out of them.'
During his time with Hector, Mandras learnt a great many things. Hector taught Mandras to read and write, and taught him all about Communism. Mandras learnt that he was not a fisherman but a worker, and that he was as good as Dr Iannis and deserved the same pay. He learnt to take food and animals from hungry villagers without payment, since ELAS was working so hard on behalf of the Greek people. When villagers attempted to resist them, then Hector and his men punished them, not just by shooting them but by tearing out eyes and cutting mouths so that people died smiling. Hector explained to Mandras that the villagers were Fascists and loyal to the king, and that a good lesson would help them to change their ways.
Mandras also learnt to rape women and to enjoy their screams, since it was all in a good cause. A new and better Greece would be built, and you did what you liked with the inferior bricks that were going to be thrown away anyway. It was like making an omelette and throwing away the eggshells, said Hector, and Mandras drank in every word his leader said.
مشارکت کنندگان در این صفحه
تا کنون فردی در بازسازی این صفحه مشارکت نداشته است.
🖊 شما نیز می‌توانید برای مشارکت در ترجمه‌ی این صفحه یا اصلاح متن انگلیسی، به این لینک مراجعه بفرمایید.