سرفصل های مهم
فصل 15
توضیح مختصر
زمان مطالعه

7 دقیقه

سطح

متوسط
دانلود اپلیکیشن «زیبوک»
این فصل را می‌توانید به بهترین شکل و با امکانات عالی در اپلیکیشن «زیبوک» بخوانید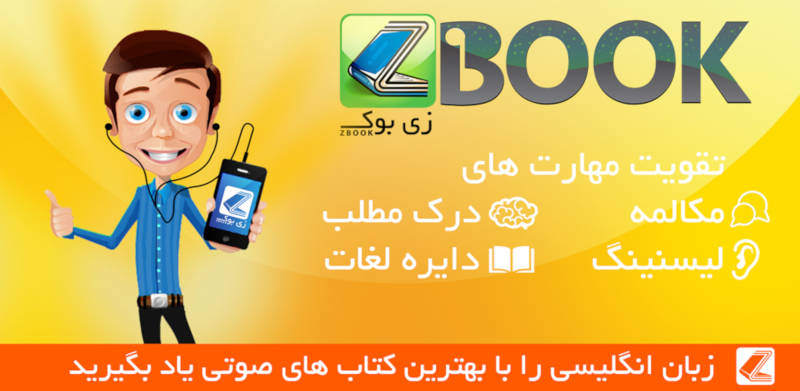 متن انگلیسی فصل
CHAPTER FIFTEEN
'Darling,' said Deborah, as they sat at a table in the ballroom of the Ritz Hotel in London, 'do you know I almost thought the most terrible things about you?'
'Did you?' said Tuppence. 'When?'
Her eyes rested lovingly on her daughter's dark head.
'That time when you went off to Scotland to join Father and I thought you were with Aunt Gracie. I almost thought you were having an affair with someone.'
'Oh, Deb, did you?'
'Not really, of course. Not at your age. And of course I knew you and Father are devoted to each other. It was really an idiot called Tony Marsdon who put it into my head. Do you know, Mother, they discovered he was a Fifth Columnist.'
'Did you like him at all?'
'Tony? Oh no - he was always so boring. Oh, I must dance to this tune - I love it.'
She floated away in the arms of a fair-haired young man, smiling up at him sweetly. Tuppence followed their movements for a few minutes, then her eyes looked over to where a tall young man in Air Force uniform was dancing with a slim, fair-haired girl.
'I do think, Tommy,' said Tuppence, 'that our children are rather nice.'
'Here's Sheila,' said Tommy.
He got up as Sheila Perenna came towards their table. She was dressed in a bright green evening dress which showed up her dark beauty. It was an unhappy beauty tonight and she greeted her host and hostess rather ungraciously.
'I've come, you see,' she said, 'as I promised. But I can't think why you wanted to ask me.'
'We have a nice partner for you to dance with,' said Tommy smiling.
'I don't want to dance.'
'You will like the partner we've asked to meet you,' said Tuppence grinning.
'I…' Sheila began. Then stopped, for Carl von Deinim was walking across the floor. 'You!'
'I, myself,' said Carl.
There was something a little different about Carl von Deinim this evening. Sheila stared at him. The colour had come to her cheeks, turning them a deep glowing red. She said breathlessly, 'I thought they would keep you interned?'
Carl shook his head. 'There is no reason to intern me. You have got to forgive me, Sheila, for lying to you. I am not, you see, Carl von Deinim. I took his name for reasons of my own.'
He looked questioningly at Tuppence, who said: 'Go ahead. Tell her.'
'Carl von Deinim was my friend. I knew him in England some years ago. I renewed my friendship with him in Germany just before the war. I was there then on special business for this country.'
'You were in British Intelligence?' asked Sheila.
'Yes. And I had some very near escapes. My plans were known when they should not have been known. I realised that the service had traitors in it. Carl was not a Nazi. He was interested only in his job - a job I myself had also worked at - research chemistry. He decided, shortly before war broke out, to escape to England. His brothers had been sent to concentration camps. There would, he thought, be great difficulties in the way of his own escape, but in an almost miraculous way all these difficulties were resolved rather effortlessly. That fact, when he mentioned it to me, it made me suspicious. Why were the authorities making it so easy for von Deinim to leave Germany? It seemed as though they wanted him in England for some reason. My own position was becoming increasingly dangerous. Carl's lodgings were in the same house as mine and one day I found him, to my great sadness, lying dead on his bed. He had become depressed and had taken his own life, leaving a letter behind which I read and kept.
'I decided then to pretend to be Carl. I wanted to get out of Germany - and I also wanted to know why Carl was being encouraged to do so. I dressed his body in my clothes and laid it on my bed. His face was disfigured by the shot he had fired into his head.
'With Carl von Deinim's papers I travelled to England and went to the address to which he had been recommended to go. The address was Sans Souci. While I was there I played the part of Carl von Deinim. At first I thought that I should be made to work for the Nazis. I realised later that the part for which my poor friend had been chosen was that of scapegoat.
'When I was arrested on false evidence, I said nothing. I wanted to reveal my own identity as late as possible. I wanted to see what would happen.'
'You should have told me,' Sheila complained.
He said gently, 'If you feel like that - I am sorry.'
His eyes looked into hers. She looked at him angrily and proudly - then the anger melted. 'I suppose you had to do what you did…'
'Darling, come and dance.' They moved off together.
Tuppence sighed. 'Why did he search my room that day? That led us in completely the wrong direction.'
Tommy gave a laugh. 'I believe he thought Mrs Blenkensop wasn't a very convincing person. In fact - while we were suspecting him, he was suspecting us.'
'Hello, you two,' said Derek Beresford as he and his partner danced past his parents' table. 'Why don't you come and dance?' He smiled encouragingly at them.
'They are so kind to us, bless them,' said Tuppence, praying to herself, 'Oh keep them safe - don't let anything happen to them…'
She looked up to meet Tommy's eyes. He said, 'About that child - will we?'
'Betty? Oh, Tommy, I'm glad you've thought of it, too! I thought it was just me being motherly. You really mean it?'
'That we should adopt her? Why not? She's had a very bad start in life, and it will be fun for us to have someone young growing up with us.'
'Oh Tommy!'
She stretched out her hand and squeezed his. They looked at each other.
'We always do want the same things,' said Tuppence happily.
Deborah, passing Derek on the floor, murmured to him, 'Just look at those two - actually holding hands! They're rather sweet, aren't they? Poor things - they are having such a boring time in this war. I think we really must try to put more fun and excitement into their lives…'
مشارکت کنندگان در این صفحه
تا کنون فردی در بازسازی این صفحه مشارکت نداشته است.
🖊 شما نیز می‌توانید برای مشارکت در ترجمه‌ی این صفحه یا اصلاح متن انگلیسی، به این لینک مراجعه بفرمایید.