سرفصل های مهم
فصل 08
توضیح مختصر
زمان مطالعه

8 دقیقه

سطح

خیلی سخت
دانلود اپلیکیشن «زیبوک»
این فصل را می‌توانید به بهترین شکل و با امکانات عالی در اپلیکیشن «زیبوک» بخوانید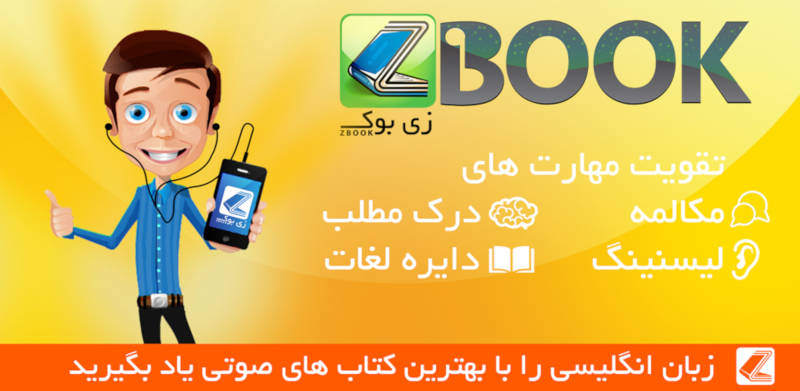 متن انگلیسی فصل
CHAPTER EIGHT
The police identified the dead woman as Vanda Polonska, a Polish refugee, and the inquest on her death opened with the formal identification of the body by a Mrs Calfont, who worked with refugees. Polonska, she said, had come to England with a cousin and his wife who were her only relatives. She had experienced great horror in Poland and her family, including several children, had all been killed. Polonska talked to herself constantly, and did not seem normal.
The coroner asked why the woman's relatives were not present, and at this point an Inspector Brassey said that the couple had been arrested for a crime at a Naval dockyard. The whole family was considered suspicious. They had had a large sum of money in their possession, which they could not explain, but there was no evidence against Polonska - except that her opinions were believed to have been anti-British. It was possible that she had been an enemy agent. The verdict was that Vanda Polonska had been killed by Mrs Sprot but that Betty's mother should not be blamed.
The following day Mrs Blenkensop and Mr Meadowes met.
'Goodbye Vanda Polonska,' said Tommy sadly.
Tuppence nodded. 'Yes, and nothing to tell us who she was working for and no clues about where the money came from that she and her cousins had.'
'Do you think Carl von Deinim and Vanda Polonska were working together?' asked Tommy.
'Yes,' said Tuppence.
'Then Carl von Deinim must have arranged the kidnapping - but why kidnap Betty? The Sprots have no money - so it wasn't for ransom, and neither of them are employed by government.'
'I know, Tommy. It just doesn't make any sense at all. But I've a feeling that Mrs Sprot could find the reason if only she'd think about it. There must be some piece of information that she discovered without knowing what it was.'
'"Say nothing. Wait for instructions",' Tommy quoted from the note found on Mrs Sprot's bedroom floor. 'That means something.'
'The only thing I can think of is that Mrs Sprot, or her husband, has been given something to keep by someone else. And they were given it simply because they are such ordinary people that no one would ever suspect they had it - whatever "it" may be.'
'Have you asked Mrs Sprot to think about why Betty was taken?'
'Yes, but all she cares about is having Betty back - that, and having hysterics because she shot someone.'
'Funny creatures, women,' commented Tommy. 'I wouldn't have risked firing when she did.'
'She wouldn't have either if she'd known more about it. It was her complete ignorance of the difficulty of the shot that made her do it. But you know, the first time I saw Vanda Polonska, her face seemed vaguely familiar. I wish I could remember who she reminded me of.'
At Sans Souci, Tuppence went straight upstairs to her room where a tall figure turned away from the window.
'Sheila?' said Tuppence.
The girl's face was completely white. 'They've arrested Carl! What shall I do?'
'Oh, my dear.'
'They've taken him away. I'll never see him again. What shall I do? What shall I do?' And falling on her knees, she started to cry.
Tuppence stroked Sheila's dark head. 'Perhaps they are only going to intern him.'
'That's not what they said. They're searching his room now.'
Tuppence said slowly, 'Well, if they find nothing…'
'What might they find?'
'I don't know. I thought perhaps you might have an idea?'
'Me?'
Her amazement was real. Any suspicions Tuppence had had that Sheila Perenna was involved in spying, died. She continued, 'If he is innocent…'
'What does it matter?' Sheila interrupted her. 'The police will make up a false case against him and say he was working for the Germans.'
Tuppence said sharply, 'My dear child, that isn't true.'
'The English police will do anything. My mother says so. They'll take him away and lock him up, and one morning they'll stand him against a wall and shoot him!'
The fisherman on the end of the pier said to Mr Meadowes, 'There's no doubt whatever, I'm afraid.' Mr Grant said. 'Among his papers was a list of people where he worked who should be approached, as possible Fascist sympathisers. There was also a very clever idea to mix chemicals into fertilisers, which would have destroyed food crops. He also had a supply of invisible ink.
I've only seen the method once before, and then it was buttons which had been soaked in the stuff. When the fellow wanted to use it, he soaked a button in water. Carl von Deinim's invisible ink wasn't in his buttons, it was in his shoelaces.'
As soon as Tommy reported this conversation to Tuppence, she cried, 'Tommy, that explains it!'
'What?'
'Betty! Don't you remember what I told you she did in my room, taking out my shoelaces and soaking them in water? She must have seen Carl do it! He couldn't risk her talking about it, and so he arranged with that woman for her to be kidnapped. Isn't it nice when things begin to make sense? Now we can move forward.'
'We need to.'
Tuppence nodded. The news from France was Very bad indeed. The British Expeditionary Force was being pushed back by the Germans and now the talk of an invasion of Britain had a frightening reality.
Tommy said, 'I think that Carl von Deinim was only a link in the chain, not N or M who are probably the most important German agents in England. So is Mrs Perenna M? And do you really think her daughter isn't involved in this, Tuppence?'
'I'm quite sure of it.'
'First, the man she loves is proved to be a spy - and if her mother is also one, she's not going to have much left, is she? And supposing we're wrong - that M or N is someone else? I've got some other ideas, you know.'
'Which are?'
'I think I'll keep them to myself for a bit. We'll see which of us is right.'
'Well, I think we've got to find out where Mrs Perenna goes, who she meets - everything. You'd better tell our old friend Albert to follow her this afternoon. He'll be glad to have something to do at last!'
'You can do that. I'm busy.'
'Why, what are you doing?'
Tommy said, 'I'm playing golf.'
مشارکت کنندگان در این صفحه
تا کنون فردی در بازسازی این صفحه مشارکت نداشته است.
🖊 شما نیز می‌توانید برای مشارکت در ترجمه‌ی این صفحه یا اصلاح متن انگلیسی، به این لینک مراجعه بفرمایید.