سرفصل های مهم
فصل 06
توضیح مختصر
زمان مطالعه

21 دقیقه

سطح

خیلی سخت
دانلود اپلیکیشن «زیبوک»
این فصل را می‌توانید به بهترین شکل و با امکانات عالی در اپلیکیشن «زیبوک» بخوانید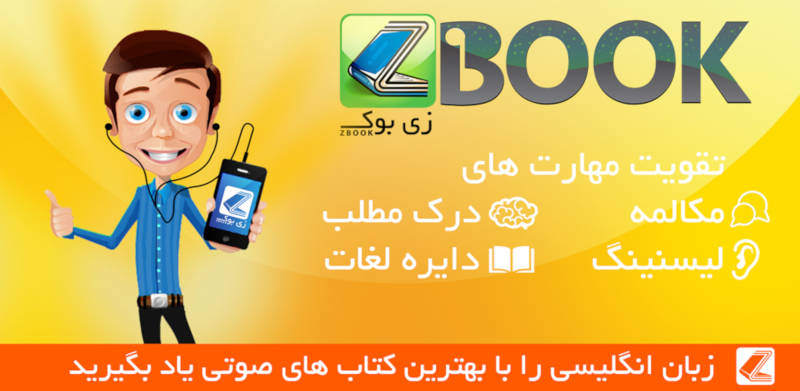 متن انگلیسی فصل
Chapter six
A Friend's True Nature Revealed?
Catherine went to the Tilneys' lodgings with high hopes of a particularly pleasurable evening, and of course this could only lead to disappointment. Although General Tilney was extremely polite to her, Eleanor Tilney welcomed her warmly and Henry Tilney was as charming as usual, the happiness that Catherine had expected was not achieved. Somehow the evening did not have the spirit, or perhaps the magic, that Catherine had wished for. On leaving the party, Catherine's conclusion was that nobody was to blame, and that the evening was just one of those unfortunate failures that happen occasionally. But when she described the evening to Isabella, her reaction was very different.
'I blame it on pride. Rude, unbearable pride! The people in that family think they are very grand. I have never heard of such unfriendly behaviour as Miss Tilney's. Hardly even to speak to you, a guest!'
'But, Isabella, you are misinterpreting my words. Miss Tilney was not rude; she was very polite, very proper and correct.'
'Please don't defend her. Or her brother! He had appeared so attached to you and then he hardly looked at you when you were a guest in their house! How rude!'
'No, Isabella. That is not what I said. I simply meant that he did not seem in good spirits.'
'I hate this type of inconstant behaviour in anyone. Never think of him again; he does not deserve your attention.'
'I do not suppose that he ever thinks of me,' said Catherine. 'Do you see how different he is from your brother and from mine? I really believe that John has the most faithful heart.'
'But General Tilney, I assure you, could not have treated me with more attention or with greater politeness. It seemed that his only care was to make me happy.'
'Oh, I do not suspect him of pride. John thinks very highly of him, and I trust my brother's judgement.'
'Well, we will meet again this evening at the Rooms, so I will wait until then to judge their behaviour towards me.'
'And must I go?' asked Isabella.
'Of course, I can refuse you nothing, but you know that my heart is elsewhere. And you know that it is completely out of the question for me to think of dancing, so please do not suggest it, although I know that Charles Hodges will beg me to dance with him.'
---
Isabella's opinion of the Tilneys did not influence Catherine's view of them. She was certain that they had not meant to be quiet or proud when she dined with them, and that evening she was proved right. Both Miss Tilney and her brother were dearly happy to see her and treated her very kindly throughout the evening, and once again she enjoyed her usual happiness as Henry's dance partner.
At the end of the first dance, a tall, handsome young man approached Eleanor and Henry Tilney, and Catherine learned that this was their older brother, Captain Tilney. After a short, polite conversation, the older brother asked if they knew the pretty young woman sitting with some of the older ladies. Catherine explained that it was her good friend Isabella Thorpe.
'Could you please introduce me to her?' asked Captain Tilney. 'I would like to invite her to dance.'
'I am afraid that she would not dance this evening for any reason in the world, although I think it is very kind of you to think she might wish for a partner,' said Catherine.
When Catherine and Henry were returning to the dance floor, Henry said, 'Thank you for thinking that my brother was being kind in wanting to dance with Miss Thorpe. You allow the rest of the world to have motives that are as good and generous as your own.'
Catherine was lost in thought about Henry's comment when she heard Isabella's voice. She looked up and saw her with Captain Tilney, standing in the set opposite her and Henry. Isabella raised her eyebrows for a second and then smiled.
'How could this happen?' Catherine said to Henry. 'Isabella was so determined not to dance.'
'And has Isabella never changed her mind before?'
'But what about your brother? Why did he invite her to dance after what I said?' asked Catherine, feeling very confused.
'My brother makes his own decisions, but his behaviour does not surprise me. She is very pretty and that would have been enough reason for him to have asked her.'
Catherine had no opportunity to speak to Isabella until the dance had finished and they were walking round the room arm in arm.
'Dear Catherine, I know you are surprised that I danced, and now I am exhausted. But he is very amusing, I must admit, although I would have preferred to sit still all evening.'
'Why didn't you?' asked Catherine, thinking of her brother.
'That would have made me look quite spoiled, and you know how I hate that kind of behaviour. I refused him as long as possible, but he would not give up. He said that he would dance with me or with no one. Such nonsense! Since there would be no peace until I danced with him, and knowing that your dear brother would not want me to sit throughout the evening, I had to accept his invitation. He is such a smart-looking young fellow. Did you see that every eye was upon us?'
'He is a very handsome man,' Catherine agreed quietly.
'Oh, yes, I suppose he is very good-looking, but too proud. I scolded him about that several times in my way.'
---
Catherine was with Isabella in the sitting-room of the Thorpes' lodgings when her brother James's second letter arrived from Fullerton; it contained a summary of his father's kind arrangements for James and his wife's future happiness. As a clergyman, he would be given his father's living with the salary that went with it, and he would receive a future inheritance of equal value, then doubling his yearly salary.
James wrote how grateful he was to his parents and explained the necessity of waiting between two and three years before he would have his parish and he and Isabella could marry, which is what he had expected. Catherine followed her brother's lead and, feeling very satisfied with her parents' generosity and good wishes for the young couple, congratulated Isabella on having everything so pleasantly settled.
'It is very charming, I am sure,' said Isabella softly.
'Mr Morland has behaved generously, without doubt,' added Mrs Thorpe, looking anxiously at her daughter. 'I am sure that he would do more if he could. I am certain that if his fortunes change, he will do more for you and his son in the future. A clergyman's salary is a small amount to begin on, but you are very modest in your needs, dear Isabella.'
'Well, as you know, I never think of myself,' Isabella began, 'but I do not want to injure my dear James. Such a small income is hardly enough to pay for the essential requirements of life. For myself, that is unimportant; I never think of myself. Anyway, Mr Morland has a right to do what he likes with his own money.' Catherine felt hurt by what Isabella was implying and said, 'I am sure that my father has promised as much as he can afford.' Isabella quickly tried to cover up her true feelings.
'My dear Catherine, you know me well enough to know that I hate money and would be happy with very little, but two or three years is a long time to wait until your brother and I can marry.'
---
The Allens now began the sixth of their eight weeks in Bath, and Catherine was looking forward to more opportunities to spend time with both Eleanor and Henry Tilney. But on her next visit to Miss Tilney at Milsom Street, she was disappointed to learn that the family would be leaving Bath at the end of the following week.
'I am afraid my father has missed some of his friends who did not come to Bath this year,' explained Miss Tilney.
Catherine was very upset by this news and wanted to ask Miss Tilney to promise to write, but before she could make her request, General Tilney entered the room.
'Well, Miss Morland,' he said to Catherine, 'have you agreed? We leave Bath a week from Saturday, and if you will accompany us to Northanger Abbey, none of us will have any reason to miss this place. We cannot offer you all of the excitement of a place like Bath, but we will do everything we can to make your stay agreeable.' Northanger Abbey! These were thrilling words to Catherine, and it was such a flattering invitation. To have her company so warmly requested! She thought her heart might burst if she tried to speak. A visit to Northanger Abbey held so much promise: a continued friendship with Eleanor, whom she greatly admired, and the possibility of a romance, but that was something she dared not mention to anyone. And in addition to all that, she would be staying in an ancient abbey and would be able to explore every damp cellar, every hidden room, every ruined passage. The decayed walls would speak to her and tell her the stories hidden there.
---
With a mind so full of excitement about her stay at Northanger Abbey, Catherine was hardly aware that two or three days passed without her seeing Isabella for more than a few minutes at a time. But one afternoon Isabella sought her out in the Pump Room and asked her to sit with her on her favourite bench between two doors, where they could see everybody who entered the room before they were seen.
As the two friends chatted, Catherine noticed that Isabella's eyes continually turned towards the entrance as if she were waiting for someone.
Catherine decided to tease her friend a little and said, 'Don't worry, Isabella. James will be here soon.'
'Catherine, my dear creature, do not think that I always want to keep James at my elbow. It would be awful to always be together. And so you are going to Northanger Abbey. I am very glad for you. I understand that it is one of the finest old places in England, and you must write and tell me all about it.'
'I will do my best. But who are you looking for? Are you expecting your sisters?'
'I am not looking for anybody. My eyes must be somewhere, and you know my eyes wander when my thoughts are a hundred miles away. Tilney says it is always the case with certain types of minds. But forget about that. I have something important to tell you. I have just had a letter from John, and I am sure you can guess what he has written about.'
'No, I cannot. Why could I?' asked Catherine innocently.
'Catherine, don't be naive. You know that he is head over heels in love with you.'
'With me? Dear Isabella, why would you say such a thing?'
'My sweet Catherine, be honest, and don't pretend you are not aware of his feelings. John says in his letter that just before he left Bath he made it clear that he intended to propose marriage to you very soon, and that you encouraged him quite openly.'
'Isabella, I am completely astonished by what you say. I had no idea that your brother was in love with me, and I certainly did not encourage him in any way. I sincerely swear that no talk of his proposing marriage to me ever passed between us. He must have misunderstood me in some way because I never thought nor wished for anything of this kind from him. Please explain to him as properly as possible that I did not intend to deceive him in any way, but if I could think of one man more than any other, he is not that person. Please don't be angry with me, Isabella, because we shall, of course, still be sisters-in-law.'
'Yes, yes,' Isabella said blushing, 'but there are more ways than one of our becoming sisters. But what am I talking about? My mind is wandering again. So you are determined not to accept a proposal from John?'
'I cannot return his love, and I certainly never meant to encourage him,' insisted Catherine.
'I must say, Catherine, that I agree with you. What would you and he live on? He has very little money, and it is no good saying that people can live on love because it is just not possible. I think John cannot have received my last letter.'
'And so you do understand what I have said? I did not mean to encourage your brother.'
'Of course I understand,' said Isabella. 'A little harmless flirtation often leads one person to assume they know another's mind. I assure you that I am the last person in the world to judge you severely in such matters. Circumstances change; what one means one day, one may not mean the next.'
'But my opinion of your brother did not change. You are describing something that did not happen.'
Without listening to Catherine, Isabella continued with her own thoughts. 'Nobody should rush into an engagement before knowing what they are doing. And young men change their opinions so easily. Why should a brother's happiness be more important to me than my friend's? My advice to you, Catherine, is not to be in a hurry. Tilney says people often deceive themselves about the state of their own heart, and I believe that he is right. Oh, look, here he comes, but he will not see us here.'
But Captain Tilney walked directly to their bench and took the seat next to Isabella. The two of them began whispering together, making Catherine very uncomfortable and very jealous for her brother.
Finally she stood and said, 'Isabella, I would like to join Mrs Allen. Will you walk with me?'
'You go without me,' Isabella said. 'I must wait here for my sisters.'
Catherine could do nothing to persuade Isabella to leave the bench, and so she found Mrs Allen and left the Pump Room. It seemed to her that Captain Tilney was falling in love with Isabella and that her friend was unconsciously encouraging him. It had to be an unconscious flirtation because Isabella was engaged to James, but Catherine was left confused and worried by her conversations with Isabella that day. Why had she talked so much about money? Why had she been so obviously pleased at seeing Captain Tilney? And how did John Thorpe come to the conclusion that she had encouraged him to fall in love with her?
---
A few days passed and Catherine, although not allowing herself to suspect Isabella of improper behaviour, could not help noticing that her friend seemed an altered creature. When she was with Catherine and James in the Allens' or Thorpes' lodgings, she seemed a bit dreamy and not quite as full of spirit and energy as before. That alone would not have troubled Catherine, but when she saw Isabella in the public rooms, she had to admit that she became much livelier and flirtatious when Captain Tilney was in the room. Catherine could see that James was confused and hurt by his fiancee's behaviour, and she thought that Captain Tilney too was being treated badly by Isabella. Surely Isabella had not told him that she was an engaged woman; otherwise, he would not have flattered her with so much attention.
Catherine worried so much about the situation that she finally decided to speak to Henry Tilney about it, describing what she had observed and ending by saying, 'I am certain that your brother must be unaware that Miss Thorpe is engaged to be married to my brother, James.'
'My brother does know that,' replied Mr Tilney.
'Does he?' asked Catherine. 'Then why does he pursue Isabella as if she was unattached? He will have his heart broken if he falls in love with her.'
'I am sure that my brother can look after his own heart,' Henry said with a smile. 'I have told him that Miss Thorpe is engaged, but he is his own master and will do as he pleases.'
'But he is giving great pain and anxiety to my brother.'
'Are you sure that this distress is caused by Frederick? Is it his attentions to Miss Thorpe, or Miss Thorpe's reaction to them that gives pain to your brother?'
'Is it not the same thing?'
'I think your brother would understand the difference. No man is offended by another man's admiration of the woman he loves; it is the woman only who can turn it into a tragedy.'
'Should I warn James? Or can you speak to your brother and advise him to leave Bath?'
'I do not believe that any one of the three people involved in this situation would thank us for our advice. If your brother and Miss Thorpe love each other, as you are certain they do, they will never tease each other beyond what is acceptable to them both. Don't worry. Frederick will not stay long in Bath, and then your brother and his fiancee will laugh about poor Captain Tilney's attachment to the beautiful Isabella.'
Catherine could not argue against Henry's analysis of the situation, and she decided to stop worrying about it. That evening Isabella and James were at the Allens' lodgings to say goodbye to Catherine, and with relief she saw only affectionate behaviour between them.
مشارکت کنندگان در این صفحه
تا کنون فردی در بازسازی این صفحه مشارکت نداشته است.
🖊 شما نیز می‌توانید برای مشارکت در ترجمه‌ی این صفحه یا اصلاح متن انگلیسی، به این لینک مراجعه بفرمایید.