سرفصل های مهم
فصل 07
توضیح مختصر
زمان مطالعه

23 دقیقه

سطح

خیلی سخت
دانلود اپلیکیشن «زیبوک»
این فصل را می‌توانید به بهترین شکل و با امکانات عالی در اپلیکیشن «زیبوک» بخوانید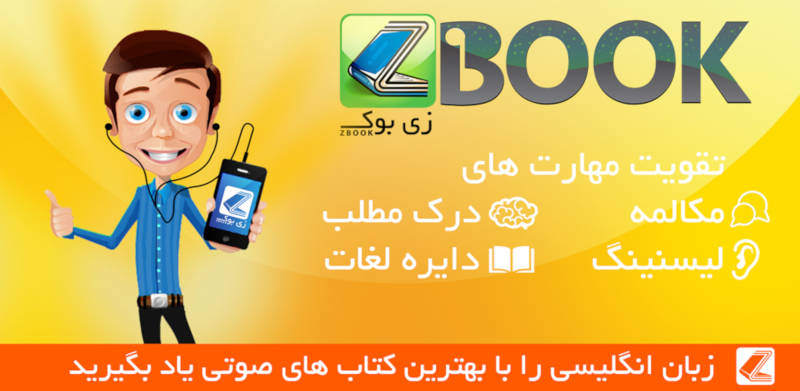 متن انگلیسی فصل
Chapter seven
Disappointment at First Sight
The next morning Catherine was at the Tilneys' lodgings, ready to begin her journey to Northanger Abbey. She was unusually nervous, wanting to do exactly what was right to maintain her new friends' high opinion of her.
But she had no need to worry. Miss Tilney's good manners and Henry's smile soon drove away any anxious feelings, and General Tilney welcomed her very warmly and looked after her every need. Even Captain Tilney appeared in the sitting-room to wish them all a safe journey, although Catherine heard him whisper to Eleanor, 'How glad I shall be when you are all on your way home.'
Catherine joined Eleanor and a servant inside one carriage; Henry and General Tilney were in the front carriage, with Henry driving. Finally the journey of thirty miles from Bath to Northanger Abbey began. Our heroine relaxed and enjoyed Eleanor's company as she observed a road that was entirely new to her. She looked back at Bath without regret, excited about being with Eleanor and Henry, and about spending time in a real abbey.
After two hours, which flew by for Catherine, the carriages stopped for lunch. Catherine could not help noticing the General's habit of giving orders and dominating every conversation. He gave his opinion about the journey, about the inn at which they had stopped, the service of the waiters, the quality of the food, and even about the weather. Eleanor and Henry spoke very little when their father was part of the group, and Catherine felt a sense of relief when it was time to return to the carriages and get away from General Tilney. But the General delighted her with a surprising suggestion.
'The day is very fine, Miss Morland, and I think you would see more of this beautiful countryside if you took my place with Henry at the top of the front carriage.'
And so Catherine found herself sitting beside Henry, as happy as any girl who ever existed. And Henry drove so well! He did not swear or congratulate himself on his ability with horses, and he seemed to enjoy making conversation with Catherine. Sitting beside him in his carriage was almost as good as dancing with him.
'My sister is very happy that you are coming to Northanger Abbey as her guest. She does not have a true friend in the neighbourhood and is looking forward to this time with you.'
'But you are with her most of the time, aren't you?'
'Northanger is my home for about half of my time. I have my own house in Woodston, which is nearly twenty miles from my father's house, and I must spend some of my time there in my parish. Of course I am always sorry to leave Eleanor.'
'And the Abbey? You must be very fond of the Abbey.' Henry smiled and said, 'You seem to have formed a very positive view of Northanger Abbey.'
'Yes, I think I have. It is a fine old place, isn't it? Like the kind of places one reads about in Mrs Radcliffe's novels?'
'And are you prepared to meet the type of frightening experiences that may occur in such houses? Do you have a brave heart? Are your nerves strong enough for secret rooms and hidden staircases?' said Henry in a low, quiet voice.
'Oh, yes!' cried Catherine. 'But I will not be easily frightened with so many people in the house. We are not returning to it after it has stood empty for years and no one expects us. I have read about that kind of thing happening in novels, and then mysterious and scary things occur.'
'No, that is certainly not the case at Northanger. We shall not have to feel our way along a dark hall with only the dying coals of a distant fire to light our way. Nor will we have to make our beds on the floor of a room without windows, doors or furniture. I am sure you have read about such circumstances too in one of your favourite novels,' suggested Henry.
'Of course, as is the custom in old houses,' he continued in his dramatically low voice, 'you will be in a separate part of the house, away from the rest of the family. And when we go to our warm, familiar rooms at the end of the evening, Dorothy, our ancient servant, will lead you up a different staircase, and then along several dark passages, into an apartment that has not been used since a very old aunt died in it more than twenty years ago. Will that frighten you?
'Will you be content in your large room with very high ceilings and very little light? The walls in this room are hidden behind dark, heavy tapestries and the bed is covered in material appropriate for a funeral. Will your blood run cold when you enter? Will you be happy to spend the night there alone, with nobody close enough to hear you if you shout, or even scream?'
'But that will not happen to me, I am sure,' said Catherine in a trembling voice. 'You are describing what happens in novels.'
'But what are they based on? Think about the furniture you will find in your apartment. Not tables, wardrobes or drawers, but in a dark corner you might see a broken violin or a tall black cupboard from several centuries ago, and over the fireplace an oil painting of a handsome military man, whose eyes seem to follow you round the room.
'And Dorothy, before leaving you, tells you that you will be alone in this part of the house, with only the ghosts of the past to keep you company. With these parting words, she disappears down the dark hall, and you listen until you can no longer hear her footsteps. You hurry to the door, wanting to lock it, but there is no lock or key.'
'Oh, Mr Tilney, how frightening! It is like a scene from Udolpho! But it cannot really happen to me. I am sure your housekeeper is not really Dorothy, and there are no ghosts at Northanger Abbey, are there? What else might happen?'
'I think you will feel frightened on your first night, but nothing unusual will happen to you. Not on that night. You will go to bed and get a few hours of disturbed sleep. But on your third night, there will probably be a violent storm. The thunder will be so loud and so frequent that the whole abbey will shake. A terrible wind will accompany the noise, and when the lightning flashes, you will see movement behind the heavy tapestries. Because you are naturally curious, you will get out of bed to investigate and behind a tear in one of the tapestries, you will discover a small, secret door. With your lamp in your hand, you will pass into a small dark room.'
'No, I could not go into the room! I would be too frightened!'
'But you would enter because Dorothy has told you about a secret underground passage between your apartment and the church of St Anthony, less than two miles away. Could you resist such an adventure? No! You will go into the small, dark room, which leads to several more tiny rooms. You will see a sharp knife in one room, drops of blood in another and, in a third, chains and a whip.
'Finally you find a large, old-fashioned cupboard, and when you unlock its doors, you find drawers, one of which contains many mysterious sheets of paper. You hurry back to your room with this treasure and begin to read: You have found the diary of Matilda, a poor, unfortunate girl. Have pity on me and… Your lamp suddenly goes out and leaves you in total darkness.'
'Oh, no!' cries Catherine. 'And then what? Please, go on!'
But Henry could not continue telling the story without smiling, and Catherine at last understood that he was amusing himself by frightening her. Catherine felt ashamed of desperately wanting to hear more of the story, and told herself to remember where she was.
'Mr Tilney, you are a good story-teller, but you have not alarmed me. Your sister would never put me in a room like the one you have described. I am not afraid of anything at Northanger Abbey,' insisted our heroine.
Just then the Abbey came into view and Catherine found that she was more than a little disappointed. Parts of the building were very low and she could not even see an ancient chimney. But it was a real abbey, and she was delighted to be there, even when she saw that the hallway and informal sitting-room were very modern and decorated with elegant furniture. She had to admit that this was not what she had wished for. She had dreamed of entering a scene from Udolpho, but instead found herself in a richly decorated, beautiful, comfortable home.
Soon she was taken to her own room by Eleanor, who asked her to be ready for dinner in twenty-five minutes.
This room was nothing like the one that Henry had described. There was pretty paper on the walls and a lovely carpet on the floor. Everything, in fact, was very handsome, comfortable and even cheerful. She was determined to change her clothes quickly and be early for dinner because she did not want to risk upsetting General Tilney. But suddenly she noticed a large wooden chest at one side of the fireplace and she forgot about the General and the need to hurry.
'This is very strange! I did not expect such a sight as this! What an enormous chest! Why is it hidden in this corner, almost out of sight? I should not, but I will look inside. I must do it now while there is still light outside. If I wait until evening my candle may go out.'
Without hesitating, Catherine tried to open the old oak chest, but had trouble with the lock, which was made of ancient looking, dull silver. The handles at each end were broken, perhaps by some awful violence, and in the centre of the lid there was a silver plate with some mysterious writing which she could not understand. Could it say Tilney in a foreign alphabet, or did the chest not originally belong to the family? By what strange events could it have become theirs?
Catherine's curiosity grew by the second and she became more and more determined to open the chest. With trembling hands, she had just managed to turn the lock and lift the heavy lid a few centimetres when a servant knocked on the door. Catherine dropped the lid immediately and it came down with a tremendous bang.
'Miss Tilney has sent me, miss. Do you need any help with dressing for dinner?' asked the servant.
This kind offer brought Catherine to her senses and reminded her of what she should be doing at that moment. She dismissed the servant and rapidly changed her dress, although her eyes kept returning to the chest.
She was ready so quickly that she believed she had time to examine the chest again. She hurried to the corner and, with all her strength, threw back the lid. She was astonished to discover a beautiful, new white blanket, folded neatly and resting at the bottom of the chest, and nothing more.
Catherine was staring at the blanket when Miss Tilney, hoping that her friend would be ready for dinner, entered the room.
'It is an odd old chest, isn't it?' said Miss Tilney, as Catherine hastily closed the chest and turned away from her friend's eyes. Our heroine was blushing and feeling ashamed of her wild imagination.
'It is impossible to say how long that chest has been in our family,' continued Miss Tilney. 'I do not know why it was put in this room, but I have left it here because it is handy for blankets and sheets. And in that corner it is out of the way.'
Catherine could not speak, but made herself calm down and hurry down the stairs with Eleanor to join Henry and General Tilney in the dining-room. The General insisted on punctuality and was looking at his watch as the two young ladies entered the room. He violently pulled the bell beside the fireplace and shouted, 'Dinner to be on the table immediately!'
Catherine felt extremely nervous as she took her place at the table, worried about offending the General and cursing her own interest in old chests. The General scolded his daughter for making their guest hurry down the stairs, and then recovered his politeness. Catherine was distressed at having caused Eleanor any discomfort, but the General was so kind and attentive towards her that, with this and a healthy appetite, Catherine soon recovered her peace of mind and began to enjoy being at Northanger Abbey; she actually felt a very positive sense of happiness.
The dining-room was large and elegant, with a very grand table and a number of servants attending to the diners' needs.
'This is a beautiful room,' Catherine commented.
'It is a good size,' agreed the General. 'I believe that a large dining-room is necessary in a house like this. But I suppose you are used to much grander dining-rooms at home and at Mr Allen's house.'
'No, not at all,' was Catherine's honest answer. 'I have never seen such a large dining-room in my entire life.'
The General's mood brightened when he heard this, but he politely said, 'I am sure that there is more comfort in a smaller dining-room. I am sure that Mr Allen's house has everything in the correct size for perfect happiness.'
Before the party retired for the night, a violent storm started outside, and as Catherine reached the door to her room, she listened to the wind and rain with sensations of wonder. The night made her think of the horrible scenes which Mrs Radcliffe's buildings had witnessed. She knew that in a house like Northanger Abbey, which was so modern in many ways and so securely guarded, she had nothing to fear, and so, after noticing that Eleanor's apartment was very close to hers, she entered her room with a reasonably strong heart and steady nerves.
Catherine looked across the room and saw the window curtains move, and so she forced herself to step boldly forward, and while softly whistling a little tune, she courageously looked behind each curtain and found nothing unusual. Then she glanced at the chest beside the fireplace and laughed at herself for worrying about anything in this very pleasant room.
'I will take my time getting ready for bed, and I will not worry if the fire goes out.'
Catherine felt satisfied with her own determination to be brave and normal. She happily prepared herself for bed and watched the fire die away, but just as she was ready to climb into bed she spied a tall, old-fashioned black cupboard, which she had not noticed earlier and which looked like the cupboard Henry had described in his fictional room. Had he, in fact, been talking about this particular cupboard?
Catherine took her candle and examined it closely. It was very handsome, black with gold handles, and very old. The key was in the door, inviting her to look inside.
So, placing the candle very cautiously on a chair, she seized the key and tried with all her strength to turn it, but it would not move. Alarmed, but not discouraged, she tried it another way and the key turned in the lock, but the door would not open. She paused a moment, listening to the wind roaring down the chimney and the rain beating against the windows, and everything seemed to warn her not to open this mysterious cupboard. But Catherine knew she would not be able to sleep until she had seen what was hidden within.
She tried the key again, moving it in different directions until the door suddenly opened; Catherine's heart leapt at such a thrilling victory. Now she saw a variety of drawers of different sizes, and she bravely began to open them and examine the interiors; each was equally empty! But Catherine had read enough novels to know that such cupboards often had secret, hidden sections, and so her search continued, and she was successful. By opening a door behind the first set of drawers, Catherine discovered a roll of papers that had been pushed back into the furthest part of the cupboard.
Her heart trembled, her knees shook and her cheek grew pale. With an unsteady hand she seized the precious treasure and was determined to read every line before she attempted to rest. Could it be the diary of Matilda, the young woman Henry had told her about?
But then something horrible happened: Catherine's candle was blown out by the wind from the chimney, and she was left in total darkness. She heard footsteps outside her room and a door banged shut. By now there was a cold sweat on Catherine's forehead and she was trembling from head to foot; the papers fell from her hand as she jumped into her bed and hid beneath the blankets.
To close her eyes in sleep was impossible; her thoughts were going in every direction: Had Henry intended her to find Matilda's diary? How long had it been hidden in the cupboard? Would she be the first person to discover its secrets? She was determined to read the diary, which she was sure she had found, as soon as there was enough sunlight to see.
Hour after hour passed and Catherine could do nothing but listen to the terrible storm, which seemed to be warning her of hidden dangers, and pray that morning would come quickly.
---
A servant entered Catherine's bedroom at eight o'clock the next morning and opened the curtains. As soon as she was alone again, Catherine leapt from her bed and gathered up the sheets of paper she had left on the floor. Then she jumped back into bed to enjoy the luxury of discovering Matilda's secrets while resting on her pillow.
Her greedy eyes glanced rapidly over one of the pages. She was surprised by what she found and quickly looked at several more pages. All of them contained household lists of laundry items: shirts, socks, underwear, gloves, ties; or lists of household purchases: writing paper, pens, hair powder, shoes and string. These lists and nothing more were the secret documents that had filled her with excitement and robbed her of half her night's rest! She blushed to think that she had learned nothing from her experience with the chest beside the fireplace. How could she imagine that she would find a family secret in a guest bedroom?
Catherine hurried to get ready for breakfast, hoping that Henry Tilney would never know that she had spent her first day at Northanger Abbey behaving like a fool.
مشارکت کنندگان در این صفحه
تا کنون فردی در بازسازی این صفحه مشارکت نداشته است.
🖊 شما نیز می‌توانید برای مشارکت در ترجمه‌ی این صفحه یا اصلاح متن انگلیسی، به این لینک مراجعه بفرمایید.