سرفصل های مهم
قلب های از دست رفته
توضیح مختصر
زمان مطالعه

12 دقیقه

سطح

ساده
دانلود اپلیکیشن «زیبوک»
این درس را می‌توانید به بهترین شکل و با امکانات عالی در اپلیکیشن «زیبوک» بخوانید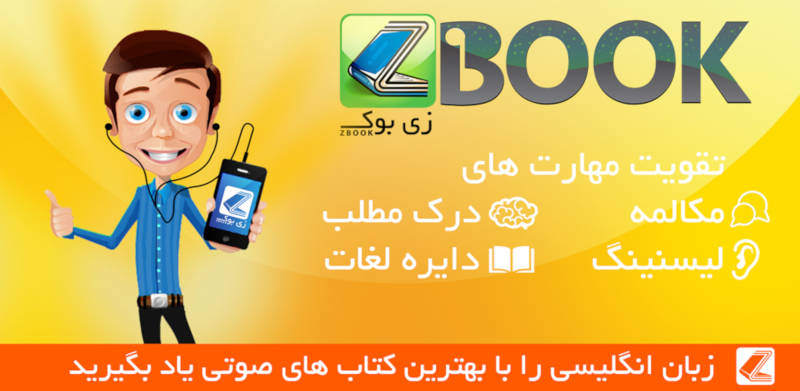 متن انگلیسی درس
Chapter 7 Lost Hearts
In September of the year 1811, a little boy arrived at the door of Aswarby Hall in the middle of Lincolnshire. He rang the bell and looked around him at the tall, square eighteenth-century house.
An evening light fell on the building, making the windows shine like fires. In front of the hall there was a park full of trees, and a church with a clock. It all seemed very pleasant to the boy as he waited for someone to open the door.
The boy's parents were dead and his elderly cousin. Mr Abney.
wanted him to go and live at Aswarby. People who knew Mr Abney were surprised at his offer because they thought he was a man who loved books more than people and who preferred to live alone.
Mr Abney opened the door and seemed very happy to see his young cousin. Stephen Elliot. He immediately started to ask questions: ' How old are you. my boy? How are you? And how old are you? I mean. I hope you are not too tired to eat your supper?'
' No , thank you, sir,' said Stephen. 'I am quite well.'
'Good,' said Mr Abney. 'And how old are you, my boy?' It seemed strange that he asked the question twice in the first two minutes of their conversation.
'I'm twelve years old next birthday.' said Stephen.
'And when is your birthday, my dear boy? Eleventh of September, eh? That's good, that's very good. I like to write these tilings down in my book. Are you sure you will be twelve?'
'Yes, sir. quite sure.'
'Well, take him to Mrs Bunch's room, Parkes.' Mr Abney said to his servant,'and let him have his supper.'
Mrs Bunch was the friendliest person at Aswarby. Stephen felt comfortable with her and they became good friends in a quarter of an hour. She was fifty-five years old and knew everything about the house and its neighbourhood. She was quire willing to share this information with Stephen and there were certainly many things about Aswarby Hall and gardens that the boy wanted to ask her.
One November evening, Stephen was sitting by the fire in Mri Bunch's room, thinking about his new home. 'Is Mr Abney a good man?' he suddenly asked.
'Good? My child!' said Mrs Bunch,'He's the kindest man I've ever known! Haven't I told you about the little boy he brought here from the street seven years ago, and the little girl two years after I started working here?'
'No, please tell me about them, Mrs Bunch,' said Stephen.
'Well,' she began, 'I don't remember much about the little girl.
Mr Abney brought her back from his walk one day and told Mrs Ellis to take care of her. The poor child had no family. She lived with us for about three weeks and then one morning she got up while everyone was still asleep and left the house. I've never seen her again. Mr Abney looked everywhere but she never came back. She was a very silent child but she helped me a lot and I loved her very much.'
'And what about the little boy?' asked Stephen.
'Ah, that poor boy!' said Mrs Bunch. 'He came here one winter day playing his music, and Mr Abney asked him lots of questions, such as "Where do you come from? How old are you?
Where are your family?" He was very kind to the boy. but the same thing happened - he just disappeared.' That night Stephen had a strange dream. Near his bedroom at the top of the house there was an old bathroom, which nobody used. The top of the door was made of glass and it was possible to look in and see the bath. In his dream, Stephen looked through the glass and saw a body in the bath, a very thin, dusty body with a sad smile and the hands pressed over the heart. As Stephen looked, a terrible cry came from the lips, and the arms began to move. Stephen was extremely frightened and woke up suddenly. He found that he really was standing on the cold floor near the bathroom. Bravely, he looked through the glass again to see if the body was really there. It was not. He went back to bed.
When they heard about Stephen's experience, Mrs Bunch and Mr Abney were very interested and Mrs Bunch put a new curtain over the glass door of the bathroom. Mr Abney said he would write about Stephen's dream in his book.
•
It was nearly spring when two more strange things happened.
The first was that Stephen passed another very uneasy night and the next day he saw Mrs Bunch mending his night-shirt. She seemed rather angry with him, and asked 'How did you manage to tear your night-shirt so badly? It'll take me a long time to mend it.' Stephen looked and saw that there were some cuts in the shirt, a few inches long.
'I don't remember how it happened,' he said. 'I don't remember anything. But they're just the same as the scratches on the outside of my bedroom door.'
Mrs Bunch looked at him, her mouth open, and then ran upstairs to see. 'Well,' she said when she returned, 'It's very strange. I wonder how those scratches appeared … They're too high for a dog, a cat or a rat to make. Don't say anything to Mr Abney, but remember to lock your door when you go to bed tonight.'
'Oh, I always do,' replied Stephen.
The next evening, the second strange thing happened. Mr Parkes, the servant, visited Stephen and Mrs Bunch in Mrs Bunch's room. He did not often come to see them there. When he came in, he didn't at first notice that Stephen was there. He seemed very nervous and uneasy. 'Mr Abney will have to get his own wine if he wants a drink in the evenings,' he said. 'If I can't go down and get it in the daytime. I won't go at all. There's something very strange down there under the house, you know maybe it's the wind or maybe it's rats, but I don't think so . . . and I don't like it.'
'Don't talk like that,' answered Mrs Bunch. 'You'll frighten young Stephen.'
Mr Parkes suddenly noticed Stephen for the first time and quickly said, with a nervous laugh, 'Oh, I was only joking, you know.'
But Stephen knew that it wasn't a joke, and he was worried.
He asked a lot of questions but Mr Parkes refused to tell him any more about the noises under the house.
•
It was now March 24, 1812, a strange day, windy and noisy.
Stephen stood in the garden and felt as if it was full of ghosts, people he couldn't see who were flying in the wind and trying to contact living people in the real world. After lunch that day, Mr Abney said. 'Stephen, my boy, will you come to my library late tonight at eleven o'clock? I will be busy until then but I want to show you something about your future life. Don't tell Mrs Bunch or anyone else in the house. Just go to your room at the usual time.' Stephen was excited. He could sit up until eleven o'clock!
He looked in at the library door when he was on his way upstairs that evening and he saw on the table a silver cup filled with red wine, and an old piece of paper with words on it.
At about ten o'clock, Stephen was standing at the open window of his bedroom, looking out over the night-time countryside. The wind was not so strong now and there was a full moon. Suddenly he heard some strange cries - 'Perhaps someone lost in the night?' he thought.'Or water birds down on the lake in the park?' The noises grew louder and came nearer the house.
Then they stopped. But just as Stephen was about to close his window and continue reading his book, he saw two children standing outside under the dark trees, a boy and a girl. They stood together, looking up at his window. The girl reminded him of the girl in his dream about the bath. And the sight of the boy made him feel afraid. The girl was smiling, holding her hands over her heart. The boy, with his untidy black hair and old clothes.
stretched his hands out helplessly in front of him. His fingernail were very long and dirty. As the boy stood there with his arms held out, Stephen suddenly saw something which made his hair stand on end. He could not believe his eyes. There, on the left side of the boy's chest, was a large black hole. Again Stephen heard the children's terrible, sad cries; then they disappeared. Although he was badly frightened, Stephen decided to go to Mr Abney's library. It was now nearly eleven o'clock. He walked very fast through the dark old house, quiet at this time of night with all tin servants in bed. But when he arrived at the library, the door would not open. It was not locked and the key was on the outside, but when he knocked there was no answer. He listened carefully and he heard Mr Abney speaking . . . no, crying out. But why? Perhaps he too could see the strange children? Then, suddenly, everything was quiet and the library door opened by itself. Mr Abney was in his chair, his head thrown back and his eyes wide, with a look of terrible fear and pain on his face. On the left side of his chest was a large hole and Stephen could sec his heart. But there was no blood on his hands and the long knife on the table was completely clean. The window of the library was open and the wind blew the curtains in a terrible dance. An old book was open on the table and this is what Stephen read:
'Thousands of years ago, people discovered that you could control the world, Qy, disappear or become someone or something else . . . all by magic. But to be able to use this magic, it is necessary first to take out the hearts of three young people, under twenty-one years of age. I have spent almost twenty years carefully choosing three young people who I could kill without anybody noticing. First was Phoebe Stanley on March 24, 1791.
Second was an Italian boy, Giovanni Paoli, on March 23, 1805.
And tonight, on March 24, 1812, the last child to die for me will be my cousin, Stephen Elliot. No one will ever find the bodies of these children. I have hidden the first two in my wine cellar, under the floor, and I will do the same with the third child tonight. The ghosts of these children may come back, the books tell me, crying horribly. They may try to take the heart of the man who killed them but this will not happen to me, I am sure.'
Stephen finished reading and looked at the body of his elderly cousin. Quietly, he left the room and closed the door.
•
For many years people wondered about Mr Abney's death. 'It must have been a wild cat that came in through the open window and killed the poor man,' they said. But Stephen knew the truth.
مشارکت کنندگان در این صفحه
تا کنون فردی در بازسازی این صفحه مشارکت نداشته است.
🖊 شما نیز می‌توانید برای مشارکت در ترجمه‌ی این صفحه یا اصلاح متن انگلیسی، به این لینک مراجعه بفرمایید.