سرفصل های مهم
فصل 13-15
توضیح مختصر
زمان مطالعه

68 دقیقه

سطح

سخت
دانلود اپلیکیشن «زیبوک»
این فصل را می‌توانید به بهترین شکل و با امکانات عالی در اپلیکیشن «زیبوک» بخوانید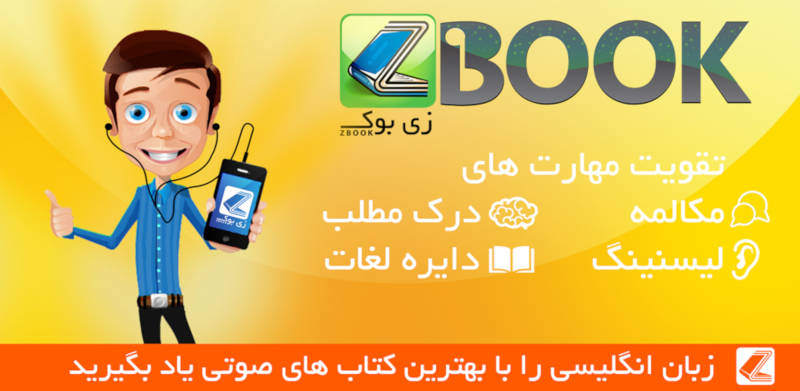 متن انگلیسی فصل
13
Frowning, frowning night / O'er this desart bright Let thy moon arise / While I close my eyes.
• WILLIAM BLAKE •
TIALYS AND SALMAKIA
Holding the heavy gun, Will swept his hand sideways and knocked the golden monkey off his perch, stunning him so that Mrs. Coulter groaned aloud and the monkey's paw relaxed enough to let the tiny woman struggle free.
In a moment she leapt up to the rocks, and the man sprang away from Mrs. Coulter, both of them moving as quickly as grasshoppers. The three children had no time to be astonished. The man was concerned: he felt his companion's shoulder and arm tenderly, and embraced her swiftly before calling to Will.
"You! Boy!" he said, and although his voice was small in volume, it was as deep as a grown man's. "Have you got the knife?"
"Of course I have," said Will. If they didn't know it was broken, he wasn't going to tell them.
"You and the girl will have to follow us. Who is the other child?"
"Ama, from the village," said Will.
"Tell her to return there. Move now, before the Swiss come."
Will didn't hesitate. Whatever these two intended, he and Lyra could still get away through the window he'd opened behind the bush on the path below.
So he helped her up and watched curiously as the two small figures leapt on—what? Birds? No, dragonflies, as large as seagulls, which had been waiting in the darkness. Then they darted forward to the cave mouth, where Mrs. Coulter lay. She was half-stunned with pain and drowsy from the Chevalier's sting, but she reached up as they went past her, and cried:
"Lyra! Lyra, my daughter, my dear one! Lyra, don't go! Don't go!"
Lyra looked down at her, anguished; but then she stepped over her mother's body and loosened Mrs. Coulter's feeble clutch from her ankle. The woman was sobbing now; Will saw the tears glistening on her cheeks.
Crouching just beside the cave mouth, the three children waited until there was a brief pause in the shooting, and then followed the dragonflies as they darted down the path. The light had changed: as well as the cold anbaric gleam from the zeppelins' floodlights, there was the leaping orange of flames.
Will looked back once. In the glare Mrs. Coulter's face was a mask of tragic passion, and her dæmon clung piteously to her as she knelt and held out her arms, crying:
"Lyra! Lyra, my love! My heart's treasure, my little child, my only one! Oh, Lyra, Lyra, don't go, don't leave me! My darling daughter—you're tearing my heart—"
And a great and furious sob shook Lyra herself, for, after all, Mrs. Coulter was the only mother she would ever have, and Will saw a cascade of tears run down the girl's cheeks.
But he had to be ruthless. He pulled at Lyra's hand, and as the dragonfly rider darted close to his head, urging them to hurry, he led her at a crouching run down the path and away from the cave. In Will's left hand, bleeding again from the blow he'd landed on the monkey, was Mrs. Coulter's pistol.
"Make for the top of the cliff," said the dragonfly rider, "and give yourself up to the Africans. They're your best hope."
Mindful of those sharp spurs, Will said nothing, though he hadn't the least intention of obeying. There was only one place he was making for, and that was the window behind the bush; so he kept his head low and ran fast, and Lyra and Ama ran behind him.
"Halt!"
There was a man, three men, blocking the path ahead—uniformed—white men with crossbows and snarling wolf-dog dæmons—the Swiss Guard.
"Iorek!" cried Will at once. "Iorek Byrnison!" He could hear the bear crashing and snarling not far away, and hear the screams and cries of the soldiers unlucky enough to meet him.
But someone else came from nowhere to help them: Balthamos, in a blur of desperation, hurled himself between the children and the soldiers. The men fell back, amazed, as this apparition shimmered into being in front of them.
But they were trained warriors, and a moment later their dæmons leapt at the angel, savage teeth flashing white in the gloom—and Balthamos flinched: he cried out in fear and shame, and shrank back. Then he sprang upward, beating his wings hard. Will watched in dismay as the figure of his guide and friend soared up to vanish out of sight among the treetops.
Lyra was following it all with still-dazed eyes. It had taken no more than two or three seconds, but it was enough for the Swiss to regroup, and now their leader was raising his crossbow, and Will had no choice: he swung up the pistol and clamped his right hand to the butt and pulled the trigger, and the blast shook his bones, but the bullet found the man's heart.
The soldier fell back as if he'd been kicked by a horse. Simultaneously the two little spies launched themselves at the other two, leaping from the dragonflies at their victims before Will could blink. The woman found a neck, the man a wrist, and each made a quick backward stab with a heel. A choking, anguished gasp, and the two Swiss died, their dæmons vanishing in mid-howl.
Will leapt over the bodies, and Lyra went with him, running hard and fast with Pantalaimon racing wildcat-formed at their heels. Where's Ama? Will thought, and he saw her in the same moment dodging down a different path. Now she'll be safe, he thought, and a second later he saw the pale gleam of the window deep behind the bushes. He seized Lyra's arm and pulled her toward it. Their faces were scratched, their clothes were snagged, their ankles twisted on roots and rocks, but they found the window and tumbled through, into the other world, onto the bone-white rocks under the glaring moon, where only the scraping of the insects broke the immense silence.
And the first thing Will did was to hold his stomach and retch, heaving and heaving with a mortal horror. That was two men now that he'd killed, not to mention the youth in the Tower of the Angels … Will did not want this. His body revolted at what his instinct had made him do, and the result was a dry, sour, agonizing spell of kneeling and vomiting until his stomach and his heart were empty.
Lyra watched helpless nearby, nursing Pan, rocking him against her breast.
Will finally recovered a little and looked around. And at once he saw that they weren't alone in this world, because the little spies were there, too, with their packs laid on the ground nearby. Their dragonflies were skimming over the rocks, snapping up moths. The man was massaging the shoulder of the woman, and both of them looked at the children sternly. Their eyes were so bright and their features so distinct that there was no doubt about their feelings, and Will knew they were a formidable pair, whoever they were.
He said to Lyra, "The alethiometer's in my rucksack, there."
"Oh, Will—I did so hope you'd find it—whatever happened? Did you find your father? And my dream, Will—it's too much to believe, what we got to do, oh, I daren't even think of it … And it's safe! You brung it all this way safe for me …"
The words tumbled out of her so urgently that even she didn't expect answers. She turned the alethiometer over and over, her fingers stroking the heavy gold and the smooth crystal and the knurled wheels they knew so well.
Will thought: It'll tell us how to mend the knife!
But he said first, "Are you all right? Are you hungry or thirsty?"
"I dunno … yeah. But not too much. Anyway—"
"We should move away from this window," Will said, "just in case they find it and come through."
"Yes, that's true," she said, and they moved up the slope, Will carrying his rucksack and Lyra happily carrying the little bag she kept the alethiometer in. Out of the corner of his eye, Will saw the two small spies following, but they kept their distance and made no threat.
Over the brow of the rise there was a ledge of rock that offered a narrow shelter, and they sat beneath it, having carefully checked it for snakes, and shared some dried fruit and some water from Will's bottle.
Will said quietly, "The knife's broken. I don't know how it happened. Mrs. Coulter did something, or said something, and I thought of my mother and that made the knife twist, or catch, or—I don't know what happened. But we're stuck till we can get it mended. I didn't want those two little people to know, because while they think I can still use it, I've got the upper hand. I thought you could ask the alethiometer, maybe, and—"
"Yeah!" she said at once. "Yeah, I will."
She had the golden instrument out in a moment and moved into the moonlight so she could see the dial clearly. Looping back the hair behind her ears, just as Will had seen her mother do, she began to turn the wheels in the old familiar way, and Pantalaimon, mouse-formed now, sat on her knee.
She had hardly started before she gave a little gasp of excitement, and she looked up at Will with shining eyes as the needle swung. But it hadn't finished yet, and she looked back, frowning, until the instrument fell still.
She put it away, saying, "Iorek? Is he nearby, Will? I thought I heard you call him, but then I thought I was just wishing. Is he really?"
"Yes. Could he mend the knife? Is that what the alethiometer said?"
"Oh, he can do anything with metal, Will! Not only armor—he can make little delicate things as well …" She told him about the small tin box Iorek had made for her to shut the spy-fly in. "But where is he?"
"Close by. He would have come when I called, but obviously he was fighting … And Balthamos! Oh, he must have been so frightened …"
"Who?"
He explained briefly, feeling his cheeks warm with the shame that the angel must be feeling.
"But I'll tell you more about him later," he said. "It's so strange … He told me so many things, and I think I understand them, too …" He ran his hands through his hair and rubbed his eyes.
"You got to tell me everything," she said firmly. "Everything you did since she caught me. Oh, Will, you en't still bleeding? Your poor hand …"
"No. My father cured it. I just opened it up when I hit the golden monkey, but it's better now. He gave me some ointment that he'd made—"
"You found your father?"
"That's right, on the mountain, that night …"
He let her clean his wound and put on some fresh ointment from the little horn box while he told her some of what had happened: the fight with the stranger, the revelation that came to them both a second before the witch's arrow struck home, his meeting with the angels, his journey to the cave, and his meeting with Iorek.
"All that happening, and I was asleep," she marveled. "D'you know, I think she was kind to me, Will—I think she was—I don't think she ever wanted to hurt me … She did such bad things, but …"
She rubbed her eyes.
"Oh, but my dream, Will—I can't tell you how strange it was! It was like when I read the alethiometer, all that clearness and understanding going so deep you can't see the bottom, but clear all the way down.
"It was … Remember I told you about my friend Roger, and how the Gobblers caught him and I tried to rescue him, and it went wrong and Lord Asriel killed him?
"Well, I saw him. In my dream I saw him again, only he was dead, he was a ghost, and he was, like, beckoning to me, calling to me, only I couldn't hear. He didn't want me to be dead, it wasn't that. He wanted to speak to me.
"And … It was me that took him there, to Svalbard, where he got killed, it was my fault he was dead. And I thought back to when we used to play in Jordan College, Roger and me, on the roof, all through the town, in the markets and by the river and down the Claybeds … Me and Roger and all the others … And I went to Bolvangar to fetch him safe home, only I made it worse, and if I don't say sorry, it'll all be no good, just a huge waste of time. I got to do that, you see, Will. I got to go down into the land of the dead and find him, and … and say sorry. I don't care what happens after that. Then we can … I can … It doesn't matter after that."
Will said, "This place where the dead are. Is it a world like this one, like mine or yours or any of the others? Is it a world I could get to with the knife?"
She looked at him, struck by the idea.
"You could ask," he went on. "Do it now. Ask where it is, and how we get there."
She bent over the alethiometer and her fingers moved swiftly. A minute later she had the answer.
"Yes," she said, "but it's a strange place, Will … So strange … Could we really do that? Could we really go to the land of the dead? But—what part of us does that? Because dæmons fade away when we die—I've seen them—and our bodies, well, they just stay in the grave and decay, don't they?"
"Then there must be a third part. A different part."
"You know," she said, full of excitement, "I think that must be true! Because I can think about my body and I can think about my dæmon—so there must be another part, to do the thinking!"
"Yes. And that's the ghost."
Lyra's eyes blazed. She said, "Maybe we could get Roger's ghost out. Maybe we could rescue him."
"Maybe. We could try."
"Yeah, we'll do it!" she said at once. "We'll go together! That's exactly what we'll do!"
But if they didn't get the knife mended, Will thought, they'd be able to do nothing at all.
As soon as his head cleared and his stomach felt calmer, he sat up and called to the little spies. They were busy with some minute apparatus nearby.
"Who are you?" he said. "And whose side are you on?"
The man finished what he was doing and shut a wooden box, like a violin case no longer than a walnut. The woman spoke first.
"We are Gallivespian," she said. "I am the Lady Salmakia, and my companion is the Chevalier Tialys. We are spies for Lord Asriel."
She was standing on a rock three or four paces away from Will and Lyra, distinct and brilliant in the moonlight. Her little voice was perfectly clear and low, her expression confident. She wore a loose skirt of some silver material and a sleeveless top of green, and her spurred feet were bare, like the man's. His costume was similarly colored, but his sleeves were long and his wide trousers reached to midcalf. Both of them looked strong, capable, ruthless, and proud.
"What world do you come from?" said Lyra. "I never seen people like you before."
"Our world has the same problems as yours," said Tialys. "We are outlaws. Our leader, Lord Roke, heard of Lord Asriel's revolt and pledged our support."
"And what did you want to do with me?"
"To take you to your father," said the Lady Salmakia. "Lord Asriel sent a force under King Ogunwe to rescue you and the boy and bring you both to his fortress. We are here to help."
"Ah, but suppose I don't want to go to my father? Suppose I don't trust him?"
"I'm sorry to hear that," she said, "but those are our orders: to take you to him."
Lyra couldn't help it: she laughed out loud at the notion of these tiny people making her do anything. But it was a mistake. Moving suddenly, the woman seized Pantalaimon, and holding his mouse body in a fierce grip, she touched the tip of a spur to his leg. Lyra gasped: it was like the shock when the men at Bolvangar had seized him. No one should touch someone else's dæmon—it was a violation.
But then she saw that Will had swept up the man in his right hand, holding him tightly around the legs so he couldn't use his spurs, and was holding him high.
"Stalemate again," said the Lady calmly. "Put the Chevalier down, boy."
"Let go of Lyra's dæmon first," said Will. "I'm not in the mood to argue."
Lyra saw with a cold thrill that Will was perfectly ready to dash the Gallivespian's head against the rock. And both little people knew it.
Salmakia lifted her foot away from Pantalaimon's leg, and at once he fought free of her grasp and changed into a wildcat, hissing ferociously, fur on end, tail lashing. His bared teeth were a hand's breadth from the Lady's face, and she gazed at him with perfect composure. After a moment he turned and fled to Lyra's breast, ermine-shaped, and Will carefully placed Tialys back on the rock beside his partner.
"You should show some respect," the Chevalier said to Lyra. "You are a thoughtless, insolent child, and several brave men have died this evening in order to make you safe. You'd do better to act politely."
"Yes," she said humbly, "I'm sorry, I will. Honest."
"As for you—" he went on, turning to Will.
But Will interrupted: "As for me, I'm not going to be spoken to like that, so don't try. Respect goes two ways. Now listen carefully. You are not in charge here; we are. If you want to stay and help, then you do as we say. Otherwise, go back to Lord Asriel now. There's no arguing about it."
Lyra could see the pair of them bristling, but Tialys was looking at Will's hand, which was on the sheath at his belt, and she knew he was thinking that while Will had the knife, he was stronger than they were. At all costs they mustn't know it was broken, then.
"Very well," said the Chevalier. "We shall help you, because that's the task we've been given. But you must let us know what you intend to do."
"That's fair," said Will. "I'll tell you. We're going back into Lyra's world as soon as we've rested, and we're going to find a friend of ours, a bear. He's not far away."
"The bear with the armor? Very well," said Salmakia. "We saw him fight. We'll help you do that. But then you must come with us to Lord Asriel."
"Yes," said Lyra, lying earnestly, "oh yes, we'll do that then all right."
Pantalaimon was calmer now, and curious, so she let him climb to her shoulder and change. He became a dragonfly, as big as the two that were skimming through the air as they spoke, and darted up to join them.
"That poison," Lyra said, turning back to the Gallivespians, "in your spurs, I mean, is it deadly? Because you stung my mother, Mrs. Coulter, didn't you? Will she die?"
"It was only a light sting," said Tialys. "A full dose would have killed her, yes, but a small scratch will make her weak and drowsy for half a day or so."
And full of maddening pain, he knew, but he didn't tell her that.
"I need to talk to Lyra in private," said Will. "We're just going to move away for a minute."
"With that knife," said the Chevalier, "you can cut through from one world to another, isn't that so?"
"Don't you trust me?"
"No."
"All right, I'll leave it here, then. If I haven't got it, I can't use it."
He unbuckled the sheath and laid it on the rock, and then he and Lyra walked away and sat where they could see the Gallivespians. Tialys was looking closely at the knife handle, but he wasn't touching it.
"We'll just have to put up with them," Will said. "As soon as the knife's mended, we'll escape."
"They're so quick, Will," she said. "And they wouldn't care, they'd kill you."
"I just hope Iorek can mend it. I hadn't realized how much we need it."
"He will," she said confidently.
She was watching Pantalaimon as he skimmed and darted through the air, snapping up tiny moths like the other dragonflies. He couldn't go as far as they could, but he was just as fast, and even more brightly patterned. She raised her hand and he settled on it, his long, transparent wings vibrating.
"Do you think we can trust them while we sleep?" Will said.
"Yes. They're fierce, but I think they're honest."
They went back to the rock, and Will said to the Gallivespians, "I'm going to sleep now. We'll move on in the morning."
The Chevalier nodded, and Will curled up at once and fell asleep.
Lyra sat down beside him, with Pantalaimon cat-formed and warm in her lap. How lucky Will was that she was awake now to look after him! He was truly fearless, and she admired that beyond measure; but he wasn't good at lying and betraying and cheating, which all came to her as naturally as breathing. When she thought of that, she felt warm and virtuous, because she did it for Will, never for herself.
She had intended to look at the alethiometer again, but to her deep surprise she found herself as weary as if she'd been awake all that time instead of unconscious, and she lay down close by and closed her eyes, just for a brief nap, as she assured herself before she fell asleep.
14
Labour without joy is base. Labour without sorrow is base. Sorrow without labour is base. Joy without labour is base.
• JOHN RUSKIN •
KNOW WHAT IT IS
Will and Lyra slept through the night and woke up when the sun struck their eyelids. They actually awoke within seconds of each other, with the same thought; but when they looked around, the Chevalier Tialys was calmly on guard close by.
"The force of the Consistorial Court has retreated," he told them. "Mrs. Coulter is in the hands of King Ogunwe, and on her way to Lord Asriel."
"How do you know?" said Will, sitting up stiffly. "Have you been back through the window?"
"No. We talk through the lodestone resonator. I reported our conversation," Tialys said to Lyra, "to my commander, Lord Roke, and he has agreed that we should go with you to the bear, and that once you have seen him, you will come with us. So we are allies, and we shall help you as much as we can."
"Good," said Will. "Then let's eat together. Do you eat our food?"
"Thank you, yes," said the Lady.
Will took out his last few dried peaches and the stale flat loaf of rye bread, which was all he had left, and shared it among them, though of course the spies did not take much.
"As for water, there doesn't seem to be any around here on this world," Will said. "We'll have to wait till we go back through before we can have a drink."
"Then we better do that soon," said Lyra.
First, though, she took out the alethiometer and asked if there was still any danger in the valley. No, came the answer, all the soldiers have gone, and the villagers are in their homes; so they prepared to leave.
The window looked strange in the dazzling air of the desert, giving onto the deep-shaded bush, a square of thick green vegetation hanging in the air like a painting. The Gallivespians wanted to look at it, and were astounded to see how it was just not there from the back, and how it only sprang into being when you came round from the side.
"I'll have to close it once we're through," Will said.
Lyra tried to pinch the edges together after they went through, but her fingers couldn't find it at all; nor could the spies, despite the fineness of their hands. Only Will could feel exactly where the edges were, and he did it cleanly and quickly.
"How many worlds can you enter with the knife?" said Tialys.
"As many as there are," said Will. "No one would ever have time to find out."
He swung his rucksack up and led the way along the forest path. The dragonflies relished the fresh, moist air and darted like needles through the shafts of sunlight. The movement of the trees above was less violent, and the air was cool and tranquil; so it was all the more shocking to see the twisted wreckage of a gyropter suspended among the branches, with the body of its African pilot, tangled in his seat belt, half out of the door, and to find the charred remains of the zeppelin a little farther up—soot-black strips of cloth, blackened struts and pipe work, broken glass, and then the bodies: three men burned to cinders, their limbs contorted and drawn up as if they were still threatening to fight.
And they were only the ones who had fallen near the path. There were other bodies and more wreckage on the cliff above and among the trees farther down. Shocked and silenced, the two children moved through the carnage, while the spies on their dragonflies looked around more coolly, accustomed to battle, noting how it had gone and who had lost most.
When they reached the top of the valley, where the trees thinned out and the rainbow-waterfalls began, they stopped to drink deeply of the ice-cold water.
"I hope that little girl's all right," said Will. "We'd never have got you away if she hadn't woken you up. She went to a holy man to get that powder specially."
"She is all right," said Lyra, " 'cause I asked the alethiometer, last night. She thinks we're devils, though. She's afraid of us. She probably wishes she'd never got mixed up in it, but she's safe all right."
They climbed up beside the waterfalls and refilled Will's canteen before striking off across the plateau toward the ridge where the alethiometer told Lyra that Iorek had gone.
And then there came a day of long, hard walking: no trouble for Will, but a torment to Lyra, whose limbs were weakened and softened after her long sleep. But she would sooner have her tongue torn out than confess how bad she felt; limping, tight-lipped, trembling, she kept pace with Will and said nothing. Only when they sat down at noon did she allow herself so much as a whimper, and then only when Will had gone apart to relieve himself.
The Lady Salmakia said, "Rest. There is no disgrace in being weary."
"But I don't want to let Will down! I don't want him to think I'm weak and holding him back."
"That's the last thing he thinks."
"You don't know," said Lyra rudely. "You don't know him any more than you know me."
"I know impertinence when I hear it," said the Lady calmly. "Do as I tell you now and rest. Save your energy for the walking."
Lyra felt mutinous, but the Lady's glittering spurs were very clear in the sunlight, so she said nothing.
The Lady's companion, the Chevalier, was opening the case of the lodestone resonator, and, curiosity overcoming resentment, Lyra watched to see what he did. The instrument looked like a short length of pencil made of dull gray-black stone, resting on a stand of wood, and the Chevalier swept a tiny bow like a violinist's across the end while he pressed his fingers at various points along the surface. The places weren't marked, so he seemed to be touching it at random, but from the intensity of his expression and the certain fluency of his movements, Lyra knew it was as skillful and demanding a process as her own reading of the alethiometer.
After several minutes the spy put the bow away and took up a pair of headphones, the earpieces no larger than Lyra's little fingernail, and wrapped one end of the wire tightly around a peg in the end of the stone, leading the rest along to another peg at the other end and wrapping it around that. By manipulating the two pegs and the tension on the wire between them, he could obviously hear a response to his own message.
"How does that work?" she said when he'd finished.
Tialys looked at her as if to judge whether she was genuinely interested, and then said, "Your scientists, what do you call them, experimental theologians, would know of something called quantum entanglement. It means that two particles can exist that only have properties in common, so that whatever happens to one happens to the other at the same moment, no matter how far apart they are. Well, in our world there is a way of taking a common lodestone and entangling all its particles, and then splitting it in two so that both parts resonate together. The counterpart to this is with Lord Roke, our commander. When I play on this one with my bow, the other one reproduces the sounds exactly, and so we communicate."
He put everything away and said something to the Lady. She joined him and they went a little apart, talking too quietly for Lyra to hear, though Pantalaimon became an owl and turned his great ears in their direction.
Presently Will came back and then they moved on, more slowly as the day went by and the track got steeper and the snow line nearer. They rested once more at the head of a rocky valley, because even Will could tell that Lyra was nearly finished: she was limping badly and her face was gray.
"Let me see your feet," he said to her, "because if they're blistered, I'll put some ointment on."
They were, badly, and she let him rub in the bloodmoss salve, closing her eyes and gritting her teeth.
Meanwhile, the Chevalier was busy, and after a few minutes he put his lodestone away and said, "I have told Lord Roke of our position, and they are sending a gyropter to bring us away as soon as you have spoken to your friend."
Will nodded. Lyra took no notice. Presently she sat up wearily and pulled on her socks and shoes, and they set off once more.
Another hour, and most of the valley was in shadow, and Will was wondering whether they would find any shelter before night fell; but then Lyra gave a cry of relief and joy.
"Iorek! Iorek!"
She had seen him before Will had. The bear-king was some way off still, his white coat indistinct against a patch of snow, but when Lyra's voice echoed out he turned his head, raised it to sniff, and bounded down the mountainside toward them.
Ignoring Will, he let Lyra clasp his neck and bury her face in his fur, growling so deep that Will felt it through his feet; but Lyra felt it as pleasure and forgot her blisters and her weariness in a moment.
"Oh, Iorek, my dear, I'm so glad to see you! I never thought I'd ever see you again—after that time on Svalbard—and all the things that've happened—is Mr. Scoresby safe? How's your kingdom? Are you all alone here?"
The little spies had vanished; at all events, there seemed to be only the three of them now on the darkening mountainside, the boy and the girl and the great white bear. As if she had never wanted to be anywhere else, Lyra climbed up as Iorek offered his back and rode proud and happy as her dear friend carried her up the last stretch of the way to his cave.
Will, preoccupied, didn't listen as Lyra talked to Iorek, though he did hear a cry of dismay at one point, and heard her say:
"Mr. Scoresby—oh no! Oh, it's too cruel! Really dead? You're sure, Iorek?"
"The witch told me he set out to find the man called Grumman," said the bear.
Will listened more closely now, for Baruch and Balthamos had told him some of this.
"What happened? Who killed him?" said Lyra, her voice shaky.
"He died fighting. He kept a whole company of Muscovites at bay while the man escaped. I found his body. He died bravely. I shall avenge him."
Lyra was weeping freely, and Will didn't know what to say, for it was his father whom this unknown man had died to save; and Lyra and the bear had both known and loved Lee Scoresby, and he had not.
Soon Iorek turned aside and made for the entrance to a cave, very dark against the snow. Will didn't know where the spies were, but he was perfectly sure they were nearby. He wanted to speak quietly to Lyra, but not till he could see the Gallivespians and know he wasn't being overheard.
He laid his rucksack in the cave mouth and sat down wearily. Behind him the bear was kindling a fire, and Lyra watched, curious despite her sorrow. Iorek held a small rock of some sort of ironstone in his left forepaw and struck it no more than three or four times on a similar one on the floor. Each time a scatter of sparks burst out and went exactly where Iorek directed them: into a heap of shredded twigs and dried grass. Very soon that was ablaze, and Iorek calmly placed one log and then another and another until the fire was burning strongly.
The children welcomed it, because the air was very cold now, and then came something even better: a haunch of something that might have been goat. Iorek ate his meat raw, of course, but he spitted its joint on a sharp stick and laid it to roast across the fire for the two of them.
"Is it easy, hunting up in these mountains, Iorek?" she said.
"No. My people can't live here. I was wrong, but luckily so, since I found you. What are your plans now?"
Will looked around the cave. They were sitting close to the fire, and the firelight threw warm yellows and oranges on the bear-king's fur. Will could see no sign of the spies, but there was nothing for it: he had to ask.
"King Iorek," he began, "my knife is broken—" Then he looked past the bear and said, "No, wait." He was pointing at the wall. "If you're listening," he went on more loudly, "come out and do it honestly. Don't spy on us."
Lyra and Iorek Byrnison turned to see who he was talking to. The little man came out of the shadow and stood calmly in the light, on a ledge higher than the children's heads. Iorek growled.
"You haven't asked Iorek Byrnison for permission to enter his cave," Will said. "And he is a king, and you're just a spy. You should show more respect."
Lyra loved hearing that. She looked at Will with pleasure, and saw him fierce and contemptuous.
But the Chevalier's expression, as he looked at Will, was displeased.
"We have been truthful with you," he said. "It was dishonorable to deceive us."
Will stood up. His dæmon, Lyra thought, would have the form of a tigress, and she shrank back from the anger she imagined the great animal to show.
"If we deceived you, it was necessary," he said. "Would you have agreed to come here if you knew the knife was broken? Of course you wouldn't. You'd have used your venom to make us unconscious, and then you'd have called for help and had us kidnapped and taken to Lord Asriel. So we had to trick you, Tialys, and you'll just have to put up with it."
Iorek Byrnison said, "Who is this?"
"Spies," said Will. "Sent by Lord Asriel. They helped us escape yesterday, but if they're on our side, they shouldn't hide and eavesdrop on us. And if they do, they're the last people who should talk about dishonor."
The spy's glare was so ferocious that he looked ready to take on Iorek himself, never mind the unarmed Will; but Tialys was in the wrong, and he knew it. All he could do was bow and apologize.
"Your Majesty," he said to Iorek, who growled at once.
The Chevalier's eyes flashed hatred at Will, and defiance and warning at Lyra, and a cold and wary respect at Iorek. The clarity of his features made all these expressions vivid and bright, as if a light shone on him. Beside him the Lady Salmakia was emerging from the shadow, and, ignoring the children completely, she made a curtsy to the bear.
"Forgive us," she said to Iorek. "The habit of concealment is hard to break, and my companion, the Chevalier Tialys, and I, the Lady Salmakia, have been among our enemies for so long that out of pure habit we neglected to pay you the proper courtesy. We're accompanying this boy and girl to make sure they arrive safely in the care of Lord Asriel. We have no other aim, and certainly no harmful intention toward you, King Iorek Byrnison."
If Iorek wondered how any such tiny beings could cause him harm, he didn't show it; not only was his expression naturally hard to read, but he had his courtesy, too, and the Lady had spoken graciously enough.
"Come down by the fire," he said. "There is food enough and plenty if you are hungry. Will, you began to speak about the knife."
"Yes," said Will, "and I thought it could never happen, but it's broken. And the alethiometer told Lyra that you'd be able to mend it. I was going to ask more politely, but there it is: can you mend it, Iorek?"
"Show me."
Will shook all the pieces out of the sheath and laid them on the rocky floor, pushing them about carefully until they were in their right places and he could see that they were all there. Lyra held a burning branch up, and in its light Iorek bent low to look closely at each piece, touching it delicately with his massive claws and lifting it up to turn it this way and that and examine the break. Will marveled at the deftness in those huge black hooks.
Then Iorek sat up again, his head rearing high into the shadow.
"Yes," he said, answering exactly the question and no more.
Lyra said, knowing what he meant, "Ah, but will you, Iorek? You couldn't believe how important this is—if we can't get it mended then we're in desperate trouble, and not only us—"
"I don't like that knife," Iorek said. "I fear what it can do. I have never known anything so dangerous. The most deadly fighting machines are little toys compared to that knife; the harm it can do is unlimited. It would have been infinitely better if it had never been made."
"But with it—" began Will.
Iorek didn't let him finish, but went on, "With it you can do strange things. What you don't know is what the knife does on its own. Your intentions may be good. The knife has intentions, too."
"How can that be?" said Will.
"The intentions of a tool are what it does. A hammer intends to strike, a vise intends to hold fast, a lever intends to lift. They are what it is made for. But sometimes a tool may have other uses that you don't know. Sometimes in doing what you intend, you also do what the knife intends, without knowing. Can you see the sharpest edge of that knife?"
"No," said Will, for it was true: the edge diminished to a thinness so fine that the eye could not reach it.
"Then how can you know everything it does?"
"I can't. But I must still use it, and do what I can to help good things come about. If I did nothing, I'd be worse than useless. I'd be guilty."
Lyra was following this closely, and seeing Iorek still unwilling, she said:
"Iorek, you know how wicked those Bolvangar people were. If we can't win, then they're going to be able to carry on doing those kind of things forever. And besides, if we don't have the knife, then they might get hold of it themselves. We never knew about it when I first met you, Iorek, and nor did anyone, but now that we do, we got to use it ourselves—we can't just not. That'd be feeble, and it'd be wrong, too, it'd be just like handing it over to 'em and saying, 'Go on, use it, we won't stop you.' All right, we don't know what it does, but I can ask the alethiometer, can't I? Then we'd know. And we could think about it properly, instead of just guessing and being afraid."
Will didn't want to mention his own most pressing reason: if the knife was not repaired, he might never get home, never see his mother again; she would never know what had happened; she'd think he'd abandoned her as his father had done. The knife would have been directly responsible for both their desertions. He must use it to return to her, or never forgive himself.
Iorek Byrnison said nothing for a long time, but turned his head to look out at the darkness. Then he slowly got to his feet and stalked to the cave mouth, and looked up at the stars: some the same as those he knew, from the north, and some that were strange to him.
Behind him, Lyra turned the meat over on the fire, and Will looked at his wounds, to see how they were healing. Tialys and Salmakia sat silent on their ledge.
Then Iorek turned around.
"Very well, I shall do it on one condition," he said. "Though I feel it is a mistake. My people have no gods, no ghosts or dæmons. We live and die and that is that. Human affairs bring us nothing but sorrow and trouble, but we have language and we make war and we use tools; maybe we should take sides. But full knowledge is better than half-knowledge. Lyra, read your instrument. Know what it is that you're asking. If you still want it then, I shall mend the knife."
At once Lyra took out the alethiometer and edged nearer to the fire so that she could see the face. The reading took her longer than usual, and when she blinked and sighed and came out of the trance, her face was troubled.
"I never known it so confused," she said. "There was lots of things it said. I think I got it clear. I think so. It said about balance first. It said the knife could be harmful or it could do good, but it was so slight, such a delicate kind of a balance, that the faintest thought or wish could tip it one way or the other … And it meant you, Will, it meant what you wished or thought, only it didn't say what would be a good thought or a bad one.
"Then … it said yes," she said, her eyes flashing at the spies. "It said yes, do it, repair the knife."
Iorek looked at her steadily and then nodded once.
Tialys and Salmakia climbed down to watch more closely, and Lyra said, "D'you need more fuel, Iorek? Me and Will could go and fetch some, I'm sure."
Will understood what she meant: away from the spies they could talk.
Iorek said, "Below the first spur on the track, there is a bush with resinous wood. Bring as much of that as you can."
She jumped up at once, and Will went with her.
The moon was brilliant, the path a track of scumbled footprints in the snow, the air cutting and cold. Both of them felt brisk and hopeful and alive. They didn't talk till they were well away from the cave.
"What else did it say?" Will said.
"It said some things I didn't understand then and I still don't understand now. It said the knife would be the death of Dust, but then it said it was the only way to keep Dust alive. I didn't understand it, Will. But it said again it was dangerous, it kept saying that. It said if we—you know—what I thought—"
"If we go to the world of the dead—"
"Yeah—if we do that—it said that we might never come back, Will. We might not survive."
He said nothing, and they walked along more soberly now, watching out for the bush that Iorek had mentioned, and silenced by the thought of what they might be taking on.
"We've got to, though," he said, "haven't we?"
"I don't know."
"Now we know, I mean. You have to speak to Roger, and I want to speak to my father. We have to, now."
"I'm frightened," she said.
And he knew she'd never admit that to anyone else.
"Did it say what would happen if we didn't?" he asked.
"Just emptiness. Just blankness. I really didn't understand it, Will. But I think it meant that even if it is that dangerous, we should still try and rescue Roger. But it won't be like when I rescued him from Bolvangar; I didn't know what I was doing then, really, I just set off, and I was lucky. I mean there was all kinds of other people to help, like the gyptians and the witches. There won't be any help where we'd have to go. And I can see … In my dream I saw … The place was … It was worse than Bolvangar. That's why I'm afraid."
"What I'm afraid of," said Will after a minute, not looking at her at all, "is getting stuck somewhere and never seeing my mother again."
From nowhere a memory came to him: he was very young, and it was before her troubles began, and he was ill. All night long, it seemed, his mother had sat on his bed in the dark, singing nursery rhymes, telling him stories, and as long as her dear voice was there, he knew he was safe. He couldn't abandon her now. He couldn't! He'd look after her all his life long if she needed it.
And as if Lyra had known what he was thinking, she said warmly:
"Yeah, that's true, that would be awful … You know, with my mother, I never realized … I just grew up on my own, really; I don't remember anyone ever holding me or cuddling me, it was just me and Pan as far back as I can go … I can't remember Mrs. Lonsdale being like that to me; she was the housekeeper at Jordan College, all she did was make sure I was clean, that's all she thought about … oh, and manners … But in the cave, Will, I really felt—oh, it's strange, I know she's done terrible things, but I really felt she was loving me and looking after me … She must have thought I was going to die, being asleep all that time—I suppose I must've caught some disease—but she never stopped looking after me. And I remember waking up once or twice and she was holding me in her arms … I do remember that, I'm sure … That's what I'd do in her place, if I had a child."
So she didn't know why she'd been asleep all that time. Should he tell her, and betray that memory, even if it was false? No, of course he shouldn't.
"Is that the bush?" Lyra said.
The moonlight was brilliant enough to show every leaf. Will snapped off a twig, and the piney resinous smell stayed strongly on his fingers.
"And we en't going to say anything to those little spies," she added.
They gathered armfuls of the bush and carried them back up toward the cave.
15
As I was walking among the fires of hell, delighted with the enjoyments of Genius …
• WILLIAM BLAKE •
THE FORGE
At that moment the Gallivespians, too, were talking about the knife. Having made a suspicious peace with Iorek Byrnison, they climbed back to their ledge to be out of the way, and as the crackle of flames rose and the snapping and roaring of the fire filled the air, Tialys said, "We must never leave his side. As soon as the knife is mended, we must keep closer than a shadow."
"He is too alert. He watches everywhere for us," said Salmakia. "The girl is more trusting. I think we could win her around. She's innocent, and she loves easily. We could work on her. I think we should do that, Tialys."
"But he has the knife. He is the one who can use it."
"He won't go anywhere without her."
"But she has to follow him, if he has the knife. And I think that as soon as the knife's intact again, they'll use it to slip into another world, so as to get away from us. Did you see how he stopped her from speaking when she was going to say something more? They have some secret purpose, and it's very different from what we want them to do."
"We'll see. But you're right, Tialys, I think. We must stay close to the boy at all costs."
They both watched with some skepticism as Iorek Byrnison laid out the tools in his improvised workshop. The mighty workers in the ordnance factories under Lord Asriel's fortress, with their blast furnaces and rolling mills, their anbaric forges and hydraulic presses, would have laughed at the open fire, the stone hammer, the anvil consisting of a piece of Iorek's armor. Nevertheless, the bear had taken the measure of the task, and in the certainty of his movements the little spies began to see some quality that muffled their scorn.
When Lyra and Will came in with the bushes, Iorek directed them in placing branches carefully on the fire. He looked at each branch, turning it from side to side, and then told Will or Lyra to place it at such-and-such an angle, or to break off part and place it separately at the edge. The result was a fire of extraordinary ferocity, with all its energy concentrated at one side.
By this time the heat in the cave was intense. Iorek continued to build the fire, and made the children take two more trips down the path to ensure that there was enough fuel for the whole operation.
Then the bear turned over a small stone on the floor and told Lyra to find some more stones of the same kind. He said that those stones, when heated, gave off a gas that would surround the blade and keep the air from it, for if the hot metal came in contact with the air, it would absorb some and be weakened by it.
Lyra set about searching, and with owl-eyed Pantalaimon's help soon had a dozen or more stones to hand. Iorek told her how to place them, and where, and showed her exactly the kind of draft she should get moving, with a leafy branch, to make sure the gas flowed evenly over the work piece.
Will was placed in charge of the fire, and Iorek spent several minutes directing him and making sure he understood the principles he was to use. So much depended on exact placement, and Iorek could not stop and correct each one; Will had to understand, and then he'd do it properly.
Furthermore, he mustn't expect the knife to look exactly the same when it was mended. It would be shorter, because each section of the blade would have to overlap the next by a little way so they could be forged together; and the surface would have oxidized a little, despite the stone-gas, so some of the play of color would be lost; and no doubt the handle would be charred. But the blade would be just as sharp, and it would work.
So Will watched as the flames roared along the resinous twigs, and with streaming eyes and scorched hands he adjusted each fresh branch till the heat was focused as Iorek wanted it.
Meanwhile, Iorek himself was grinding and hammering a fist-sized stone, having rejected several until he found one of the right weight. With massive blows he shaped it and smoothed it, the cordite smell of smashed rocks joining the smoke in the nostrils of the two spies, watching from high up. Even Pantalaimon was active, changing to a crow so he could flap his wings and make the fire burn faster.
Eventually the hammer was formed to Iorek's satisfaction, and he set the first two pieces of the blade of the subtle knife among the fierce-burning wood at the heart of the fire, and told Lyra to begin wafting the stone-gas over them. The bear watched, his long white face lurid in the glare, and Will saw the surface of the metal begin to glow red and then yellow and then white.
Iorek was watching closely, his paw held ready to snatch the pieces out. After a few moments the metal changed again, and the surface became shiny and glistening, and sparks just like those from a firework sprayed up from it.
Then Iorek moved. His right paw darted in and seized first one piece and then the other, holding them between the tips of his massive claws and placing them on the slab of iron that was the backplate of his armor. Will could smell the claws burning, but Iorek took no notice of that, and moving with extraordinary speed he adjusted the angle at which the pieces overlapped and then raised his left paw high and struck a blow with the rock hammer.
The knife tip leapt on the rock under the massive blow. Will was thinking that the whole of the rest of his life depended on what happened in that tiny triangle of metal, that point that searched out the gaps inside the atoms, and all his nerves trembled, sensing every flicker of every flame and the loosening of every atom in the lattice of the metal. Before this began, he had supposed that only a full-scale furnace, with the finest tools and equipment, could work on that blade; but now he saw that these were the finest tools, and that Iorek's artistry had constructed the best furnace there could be.
Iorek roared above the clangor, "Hold it still in your mind! You have to forge it, too! This is your task as much as mine!"
Will felt his whole being quiver under the blows of the stone hammer in the bear's fist. The second piece of the blade was heating, too, and Lyra's leafy branch sent the hot gas along to bathe both pieces in its flow and keep out the iron-eating air. Will sensed it all and felt the atoms of the metal linking each to each across the fracture, forming new crystals again, strengthening and straightening themselves in the invisible lattice as the join came good.
"The edge!" roared Iorek. "Hold the edge in line!"
He meant with your mind, and Will did it instantly, sensing the minute snags and then the minute easement as the edges lined up perfectly. Then that join was made, and Iorek turned to the next piece.
"A new stone," he called to Lyra, who knocked the first one aside and placed a second on the spot to heat.
Will checked the fuel and snapped a branch in two to direct the flames better, and Iorek began to work with the hammer once more. Will felt a new layer of complexity added to his task, because he had to hold the new piece in a precise relation with both the previous two, and he understood that only by doing that accurately could he help Iorek mend it.
So the work continued. He had no idea how long it took; Lyra, for her part, found her arms aching, her eyes streaming, her skin scorched and red, and every bone in her body aching with fatigue; but still she placed each stone as Iorek had told her, and still the weary Pantalaimon raised his wings readily and beat them over the flames.
When it came to the final join, Will's head was ringing, and he was so exhausted by the intellectual effort he could barely lift the next branch onto the fire. He had to understand every connection, or the knife would not hold together. And when it came to the most complex one, the last, which would affix the nearly finished blade onto the small part remaining at the handle—if he couldn't hold it in his full consciousness together with all the others, then the knife would simply fall apart as if Iorek had never begun.
The bear sensed this, too, and paused before he began heating the last piece. He looked at Will, and in his eyes Will could see nothing, no expression, just a bottomless black brilliance. Nevertheless, he understood: this was work, and it was hard, but they were equal to it, all of them.
That was enough for Will, so he turned back to the fire and sent his imagination out to the broken end of the haft, and braced himself for the last and fiercest part of the task.
So he and Iorek and Lyra together forged the knife, and how long the final join took he had no idea; but when Iorek had struck the final blow, and Will had felt the final tiny settling as the atoms connected across the break, Will sank down onto the floor of the cave and let exhaustion possess him. Lyra nearby was in the same state, her eyes glassy and red-rimmed, her hair full of soot and smoke; and Iorek himself stood heavy-headed, his fur singed in several places, dark streaks of ash marking its rich cream-white.
Tialys and Salmakia had slept in turns, one of them always alert. Now she was awake and he was sleeping, but as the blade cooled from red to gray and finally to silver, and as Will reached out for the handle, she woke her partner with a hand on his shoulder. He was alert at once.
But Will didn't touch the knife: he held his palm close by, and the heat was still too great for his hand. The spies relaxed on the rocky shelf as Iorek said to Will:
"Come outside."
Then he said to Lyra: "Stay here, and don't touch the knife."
Lyra sat close to the anvil, where the knife lay cooling, and Iorek told her to bank the fire up and not let it burn down: there was a final operation yet.
Will followed the great bear out onto the dark mountainside. The cold was bitter and instantaneous, after the inferno in the cave.
"They should not have made that knife," said Iorek, after they had walked a little way. "Maybe I should not have mended it. I'm troubled, and I have never been troubled before, never in doubt. Now I am full of doubt. Doubt is a human thing, not a bear thing. If I am becoming human, something's wrong, something's bad. And I've made it worse."
"But when the first bear made the first piece of armor, wasn't that bad, too, in the same way?"
Iorek was silent. They walked on till they came to a big drift of snow, and Iorek lay in it and rolled this way and that, sending flurries of snow up into the dark air, so that it looked as if he himself were made of snow, he was the personification of all the snow in the world.
When he was finished, he rolled over and stood up and shook himself vigorously, and then, seeing Will still waiting for an answer to his question, said:
"Yes, I think it might have been, too. But before that first armored bear, there were no others. We know of nothing before that. That was when custom began. We know our customs, and they are firm and solid and we follow them without change. Bear nature is weak without custom, as bear flesh is unprotected without armor.
"But I think I have stepped outside bear nature in mending this knife. I think I've been as foolish as Iofur Rakinson. Time will tell. But I am uncertain and doubtful. Now you must tell me: why did the knife break?"
Will rubbed his aching head with both hands.
"The woman looked at me and I thought she had the face of my mother," he said, trying to recollect the experience with all the honesty he had. "And the knife came up against something it couldn't cut, and because my mind was pushing it through and forcing it back both at the same time, it snapped. That's what I think. The woman knew what she was doing, I'm sure. She's very clever."
"When you talk of the knife, you talk of your mother and father."
"Do I? Yes … I suppose I do."
"What are you going to do with it?"
"I don't know."
Suddenly Iorek lunged at Will and cuffed him hard with his left paw: so hard that Will fell half-stunned into the snow and tumbled over and over until he ended some way down the slope with his head ringing.
Iorek came down slowly to where Will was struggling up, and said, "Answer me truthfully."
Will was tempted to say, "You wouldn't have done that if I'd had the knife in my hand." But he knew that Iorek knew that, and knew that he knew it, and that it would be discourteous and stupid to say it; but he was tempted, all the same.
He held his tongue until he was standing upright, facing Iorek directly.
"I said I don't know," he said, trying hard to keep his voice calm, "because I haven't looked clearly at what it is that I'm going to do. At what it means. It frightens me. And it frightens Lyra, too. Anyway, I agreed as soon as I heard what she said."
"And what was that?"
"We want to go down to the land of the dead and talk to the ghost of Lyra's friend Roger, the one who got killed on Svalbard. And if there really is a world of the dead, then my father will be there, too, and if we can talk to ghosts, I want to talk to him.
"But I'm divided, I'm pulled apart, because also I want to go back and look after my mother, because I could, and also the angel Balthamos told me I should go to Lord Asriel and offer the knife to him, and I think maybe he was right as well …"
"He fled," said the bear.
"He wasn't a warrior. He did as much as he could, and then he couldn't do any more. He wasn't the only one to be afraid; I'm afraid, too. So I have to think it through. Maybe sometimes we don't do the right thing because the wrong thing looks more dangerous, and we don't want to look scared, so we go and do the wrong thing just because it's dangerous. We're more concerned with not looking scared than with judging right. It's very hard. That's why I didn't answer you."
"I see," said the bear.
They stood in silence for what felt like a long time, especially to Will, who had little protection from the bitter cold. But Iorek hadn't finished yet, and Will was still weak and dizzy from the blow, and didn't quite trust his feet, so they stayed where they were.
"Well, I have compromised myself in many ways," said the bear-king. "It may be that in helping you I have brought final destruction on my kingdom. And it may be that I have not, and that destruction was coming anyway; maybe I have held it off. So I am troubled, having to do un-bearlike deeds and speculate and doubt like a human.
"And I shall tell you one thing. You know it already, but you don't want to, which is why I tell you openly, so that you don't mistake it. If you want to succeed in this task, you must no longer think about your mother. You must put her aside. If your mind is divided, the knife will break.
"Now I'm going to say farewell to Lyra. You must wait in the cave; those two spies will not let you out of their sight, and I do not want them listening when I speak to her."
Will had no words, though his breast and his throat were full. He managed to say, "Thank you, Iorek Byrnison," but that was all he could say.
He walked with Iorek up the slope toward the cave, where the fire glow still shone warmly in the vast surrounding dark.
There Iorek carried out the last process in the mending of the subtle knife. He laid it among the brighter cinders until the blade was glowing, and Will and Lyra saw a hundred colors swirling in the smoky depths of the metal, and when he judged the moment was right, Iorek told Will to take it and plunge it directly into the snow that had drifted outside.
The rosewood handle was charred and scorched, but Will wrapped his hand in several folds of a shirt and did as Iorek told him. In the hiss and flare of steam, he felt the atoms finally settle together, and he knew that the knife was as keen as before, the point as infinitely rare.
But it did look different. It was shorter, and much less elegant, and there was a dull silver surface over each of the joins. It looked ugly now; it looked like what it was, wounded.
When it was cool enough, he packed it away in the rucksack and sat, ignoring the spies, to wait for Lyra to come back.
Iorek had taken her a little farther up the slope, to a point out of sight of the cave, and there he had let her sit cradled in the shelter of his great arms, with Pantalaimon nestling mouse-formed at her breast. Iorek bent his head over her and nuzzled at her scorched and smoky hands. Without a word he began to lick them clean; his tongue was soothing on the burns, and she felt as safe as she had ever felt in her life.
But when her hands were free of soot and dirt, Iorek spoke. She felt his voice vibrate against her back.
"Lyra Silvertongue, what is this plan to visit the dead?"
"It came to me in a dream, Iorek. I saw Roger's ghost, and I knew he was calling to me … You remember Roger. Well, after we left you, he was killed, and it was my fault, at least I felt it was. And I think I should just finish what I began, that's all: I should go and say sorry, and if I can, I should rescue him from there. If Will can open a way to the world of the dead, then we must do it."
"Can is not the same as must."
"But if you must and you can, then there's no excuse."
"While you are alive, your business is with life."
"No, Iorek," she said gently, "our business is to keep promises, no matter how difficult they are. You know, secretly, I'm deadly scared. And I wish I'd never had that dream, and I wish Will hadn't thought of using the knife to go there. But we did, so we can't get out of it."
Lyra felt Pantalaimon trembling and stroked him with her sore hands.
"We don't know how to get there, though," she went on. "We won't know anything till we try. What are you going to do, Iorek?"
"I'm going back north, with my people. We can't live in the mountains. Even the snow is different. I thought we could live here, but we can live more easily in the sea, even if it is warm. That was worth learning. And besides, I think we will be needed. I can feel war, Lyra Silvertongue; I can smell it; I can hear it. I spoke to Serafina Pekkala before I came this way, and she told me she was going to Lord Faa and the gyptians. If there is war, we shall be needed."
Lyra sat up, excited at hearing the names of her old friends. But Iorek hadn't finished. He went on:
"If you do not find a way out of the world of the dead, we shall not meet again, because I have no ghost. My body will remain on the earth, and then become part of it. But if it turns out that you and I both survive, then you will always be a welcome and honored visitor to Svalbard; and the same is true of Will. Has he told you what happened when we met?"
"No," said Lyra, "except that it was by a river."
"He outfaced me. I thought no one could ever do that, but this half-grown boy was too daring for me, and too clever. I am not happy that you should do what you plan, but there is no one I would trust to go with you except that boy. You are worthy of each other. Go well, Lyra Silvertongue, my dear friend."
She reached up and put her arms around his neck, and pressed her face into his fur, unable to speak.
After a minute he stood up gently and disengaged her arms, and then he turned and walked silently away into the dark. Lyra thought his outline was lost almost at once against the pallor of the snow-covered ground, but it might have been that her eyes were full of tears.
When Will heard her footsteps on the path, he looked at the spies and said, "Don't you move. Look—here's the knife—I'm not going to use it. Stay here."
He went outside and found Lyra standing still, weeping, with Pantalaimon as a wolf raising his face to the black sky. She was quite silent. The only light came from the pale reflection in the snowbank of the remains of the fire, and that, in turn, was reflected from her wet cheeks, and her tears found their own reflection in Will's eyes, and so those photons wove the two children together in a silent web.
"I love him so much, Will!" she managed to whisper shakily. "And he looked old! He looked hungry and old and sad … Is it all coming onto us now, Will? We can't rely on anyone else now, can we … It's just us. But we en't old enough yet. We're only young … We're too young … If poor Mr. Scoresby's dead and Iorek's old … It's all coming onto us, what's got to be done."
"We can do it," he said. "I'm not going to look back anymore. We can do it. But we've got to sleep now, and if we stay in this world, those gyropter things might come, the ones the spies sent for … I'm going to cut through now and we'll find another world to sleep in, and if the spies come with us, that's too bad; we'll have to get rid of them another time."
"Yes," she said, and sniffed and wiped the back of her hand across her nose and rubbed her eyes with both palms. "Let's do that. You sure the knife will work? You tested it?"
"I know it'll work."
With Pantalaimon tiger-formed to deter the spies, they hoped, Will and Lyra went back and picked up their rucksacks.
"What are you doing?" said Salmakia.
"Going into another world," said Will, taking out the knife. It felt like being whole again; he hadn't realized how much he loved it.
"But you must wait for Lord Asriel's gyropters," said Tialys, his voice hard.
"We're not going to," said Will. "If you come near the knife, I'll kill you. Come through with us if you must, but you can't make us stay here. We're leaving."
"You lied!"
"No," said Lyra, "I lied. Will doesn't lie. You didn't think of that."
"But where are you going?"
Will didn't answer. He felt forward in the dim air and cut an opening.
Salmakia said, "This is a mistake. You should realize that, and listen to us. You haven't thought—"
"Yes, we have," said Will, "we've thought hard, and we'll tell you what we've thought tomorrow. You can come where we're going, or you can go back to Lord Asriel."
The window opened onto the world into which he had escaped with Baruch and Balthamos, and where he'd slept safely: the warm endless beach with the fernlike trees behind the dunes. He said:
"Here—we'll sleep here—this'll do."
He let them through and closed it behind them at once. While he and Lyra lay down where they were, exhausted, the Lady Salmakia kept watch, and the Chevalier opened his lodestone resonator and began to play a message into the dark.
مشارکت کنندگان در این صفحه
تا کنون فردی در بازسازی این صفحه مشارکت نداشته است.
🖊 شما نیز می‌توانید برای مشارکت در ترجمه‌ی این صفحه یا اصلاح متن انگلیسی، به این لینک مراجعه بفرمایید.