سرفصل های مهم
بخش 10
توضیح مختصر
زمان مطالعه

26 دقیقه

سطح

متوسط
دانلود اپلیکیشن «زیبوک»
این فصل را می‌توانید به بهترین شکل و با امکانات عالی در اپلیکیشن «زیبوک» بخوانید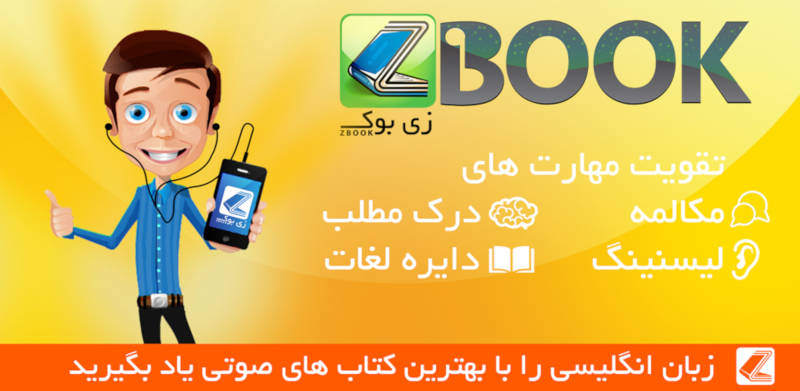 متن انگلیسی فصل
Pantalaimon's gesture had worked. Will swallowed hard and stood up again, wiping the tears out of his eyes.
"All right," he said, "I'll try again. Tell me what to do."
This time he forced his mind to do what Giacomo Paradisi said, gritting his teeth, trembling with exertion, sweating. Lyra was bursting to interrupt, because she knew this process. So did Dr. Malone, and so did the poet Keats, whoever he was, and all of them knew you couldn't get it by straining toward it. But she held her tongue and clasped her hands.
"Stop," said the old man gently. "Relax. Don't push. This is a subtle knife, not a heavy sword. You're gripping it too tight. Loosen your fingers. Let your mind wander down your arm to your wrist and then into the handle, and out along the blade. No hurry, go gently, don't force it. Just wander. Then along to the very tip, where the edge is sharpest of all. You become the tip of the knife. Just do that now. Go there and feel that, and then come back." Will tried again. Lyra could see the intensity in his body, saw his jaw working, and then saw an authority descend over it, calming and relaxing and clarifying. The authority was Will's own—or his dæmon's, perhaps. How he must miss having a dæmon! The loneliness of it … No wonder he'd cried; and it was right of Pantalaimon to do what he'd done, though it had felt so strange to her. She reached up to her beloved dæmon, and, ermine-shaped, he flowed onto her lap.
They watched together as Will's body stopped trembling. No less intense, he was focused differently now, and the knife looked different too. Perhaps it was those cloudy colors along the blade, or perhaps it was the way it sat so naturally in Will's hand, but the little movements he was making with the tip now looked purposeful instead of random. He felt this way, then turned the knife over and felt the other, always feeling with the silvery edge; and then he seemed to find some little snag in the empty air.
"What's this? Is this it?" he said hoarsely.
"Yes. Don't force it. Come back now, come back to yourself."
Lyra imagined she could see Will's soul flowing back along the blade to his hand, and up his arm to his heart. He stood back, dropped his hand, blinked.
"I felt something there," he said to Giacomo Paradisi. "The knife was just slipping through the air at first, and then I felt it …"
"Good. Now do it again. This time, when you feel it, slide the knife in and along. Make a cut. Don't hesitate. Don't be surprised. Don't drop the knife."
Will had to crouch and take two or three deep breaths and put his left hand under his other arm before he could go on. But he was intent on it; he stood up again after a couple of seconds, the knife held forward already.
This time it was easier. Having felt it once, he knew what to search for again, and he felt the curious little snag after less than a minute. It was like delicately searching out the gap between one stitch and the next with the point of a scalpel. He touched, withdrew, touched again to make sure, and then did as the old man had said, and cut sideways with the silver edge.
It was a good thing that Giacomo Paradisi had reminded him not to be surprised. He kept careful hold of the knife and put it down on the table before giving in to his astonishment. Lyra was on her feet already, speechless, because there in the middle of the dusty little room was a window just like the one under the hornbeam trees: a gap in midair through which they could see another world.
And because they were high in the tower, they were high above north Oxford. Over a cemetery, in fact, looking back toward the city. There were the hornbeam trees a little way ahead of them; there were houses, trees, roads, and in the distance the towers and spires of the city.
If they hadn't already seen the first window, they would have thought this was some kind of optical trick. Except that it wasn't only optical; air was coming through it, and they could smell the traffic fumes, which didn't exist in the world of Cittàgazze. Pantalaimon changed into a swallow and flew through, delighting in the open air, and then snapped up an insect before darting back through to Lyra's shoulder again.
Giacomo Paradisi was watching with a curious, sad smile. Then he said, "So much for opening. Now you must learn to close."
Lyra stood back to give Will room, and the old man came to stand beside him.
"For this you need your fingers," he said. "One hand will do. Feel for the edge as you felt with the knife to begin with. You won't find it unless you put your soul into your fingertips. Touch very delicately; feel again and again till you find the edge. Then you pinch it together. That's all. Try." But Will was trembling. He couldn't get his mind back to the delicate balance he knew it needed, and he got more and more frustrated. Lyra could see what was happening.
She stood up and took his right arm and said, "Listen, Will, sit down, I'll tell you how to do it. Just sit down for a minute, 'cause your hand hurts and it's taking your mind off it. It's bound to. It'll ease off in a little while." The old man raised both his hands and then changed his mind, shrugged, and sat down again.
Will sat down and looked at Lyra. "What am I doing wrong?" he said.
He was bloodstained, trembling, wild-eyed. He was living on the edge of his nerves: clenching his jaw, tapping his foot, breathing fast.
"It's your wound," she said. "You en't wrong at all. You're doing it right, but your hand won't let you concentrate on it. I don't know an easy way of getting around that, except maybe if you didn't try to shut it out." "What d'you mean?"
"Well, you're trying to do two things with your mind, both at once. You're trying to ignore the pain and close that window. I remember when I was reading the alethiometer once when I was frightened, and maybe I was used to it by that time, I don't know, but I was still frightened all the time I was reading it. Just sort of relax your mind and say yes, it does hurt, I know. Don't try and shut it out." His eyes closed briefly. His breathing slowed a little.
"All right," he said. "I'll try that."
And this time it was much easier. He felt for the edge, found it within a minute, and did as Giacomo Paradisi had told him: pinched the edges together. It was the easiest thing in the world. He felt a brief, calm exhilaration, and then the window was gone. The other world was shut.
The old man handed him a leather sheath, backed with stiff horn, with buckles to hold the knife in place, because the slightest sideways movement of the blade would have cut through the thickest leather. Will slid the knife into it and buckled it as tight as he could with his clumsy hand.
"This should be a solemn occasion," Giacomo Paradisi said. "If we had days and weeks I could begin to tell you the story of the subtle knife, and the Guild of the Torre degli Angeli, and the whole sorry history of this corrupt and careless world. The Specters are our fault, our fault alone. They came because my predecessors, alchemists, philosophers, men of learning, were making an inquiry into the deepest nature of things. They became curious about the bonds that held the smallest particles of matter together. You know what I mean by a bond? Something that binds?
"Well, this was a mercantile city. A city of traders and bankers. We thought we knew about bonds. We thought a bond was something negotiable, something that could be bought and sold and exchanged and converted.… But about these bonds, we were wrong. We undid them, and we let the Specters in." Will asked, "Where do the Specters come from? Why was the window left open under those trees, the one we first came in through? Are there other windows in the world?" "Where the Specters come from is a mystery—from another world, from the darkness of space … who knows? What matters is that they are here, and they have destroyed us. Are there other windows into this world? Yes, a few, because sometimes a knife bearer might be careless or forgetful, without time to stop and close as he should. And the window you came through, under the hornbeam trees … I left that open myself, in a moment of unforgivable foolishness. There is a man I am afraid of, and I thought to tempt him through and into the city, where he would fall victim to the Specters. But I think that he is too clever for a trick like that. He wants the knife. Please, never let him get it." Will and Lyra shared a glance.
"Well," the old man finished, spreading his hands, "all I can do is hand the knife on to you and show you how to use it, which I have done, and tell you what the rules of the Guild used to be, before it decayed. First, never open without closing. Second, never let anyone else use the knife. It is yours alone. Third, never use it for a base purpose. Fourth, keep it secret. If there are other rules, I have forgotten them, and if I've forgotten them it is because they don't matter. You have the knife. You are the bearer. You should not be a child. But our world is crumbling, and the mark of the bearer is unmistakable. I don't even know your name. Now go. I shall die very soon, because I know where there are poisonous drugs, and I don't intend to wait for the Specters to come in, as they will once the knife has left. Go." "But, Mr. Paradisi—" Lyra began.
But he shook his head and went on: "There is no time. You have come here for a purpose, and maybe you don't know what that purpose is, but the angels do who brought you here. Go. You are brave, and your friend is clever. And you have the knife. Go." "You en't really going to poison yourself?" said Lyra, distressed.
"Come on," said Will.
"And what did you mean about angels?" she went on.
Will tugged her arm.
"Come on," he said again. "We got to go. Thank you, Mr. Paradisi."
He held out his bloodstained, dusty right hand, and the old man shook it gently. He shook Lyra's hand, too, and nodded to Pantalaimon, who lowered his ermine head in acknowledgment.
Clutching the knife in its leather sheath, Will led the way down the broad dark stairs and out of the tower. The sunlight was hot in the little square, and the silence was profound. Lyra looked all around, with immense caution, but the street was empty. And it would be better not to worry Will about what she'd seen; there was quite enough to worry about already. She led him away from the street where she'd seen the children, where the stricken Tullio was standing, as still as death.
"I wish—" Lyra said when they had nearly left the square, stopping to look back up. "It's horrible, thinking of … and his poor teeth was all broken, and he could hardly see out his eye.… He's just going to swallow some poison and die now, and I wish—" She was on the verge of tears.
"Hush," said Will. "It won't hurt him. He'll just go to sleep. It's better than the Specters, he said."
"Oh, what we going to do, Will?" she said. "What we going to do? You're hurt so bad, and that poor old man.… I hate this place, I really do, I'd burn it to the ground. What we going to do now?" "Well," he said, "that's easy. We've got to get the alethiometer back, so we'll have to steal it. That's what we're going to do."
9 THEFT
First they went back to the café, to recover and rest and change their clothes. It was clear that Will couldn't go everywhere covered in blood, and the time of feeling guilty about taking things from shops was over; so he gathered a complete set of new clothes and shoes, and Lyra, demanding to help, and watching in every direction for the other children, carried them back to the café.
Lyra put some water on to boil, and Will took it up to the bathroom and stripped to wash from head to foot. The pain was dull and unrelenting, but at least the cuts were clean, and having seen what the knife could do, he knew that no cuts could be cleaner; but the stumps where his fingers had been were bleeding freely. When he looked at them he felt sick, and his heart beat faster, and that in turn seemed to make the bleeding even worse. He sat on the edge of the bath and closed his eyes and breathed deeply several times.
Presently he felt calmer and set himself to washing. He did the best he could, drying himself on the increasingly bloodied towels, and then dressed in his new clothes, trying not to make them bloody too.
"You're going to have to tie my bandage again," he said to Lyra. "I don't care how tight you make it as long as it stops the bleeding."
She tore up a sheet and wrapped it around and around, clamping it down over the wounds as tight as she could. He gritted his teeth, but he couldn't help the tears. He brushed them away without a word, and she said nothing.
When she'd finished, he said, "Thank you." Then he said, "Listen. I want you to take something in your rucksack for me, in case we can't come back here. It's only letters. You can read them if you want." He went to the bedroom, took out the green leather writing case, and handed her the sheets of airmail paper.
"I won't read them unless—"
"I don't mind. Else I wouldn't have said."
She folded up the letters, and he lay on the bed, pushed the cat aside, and fell asleep.
Much later that night, Will and Lyra crouched in the lane that ran along beside the tree-shaded shrubbery in Sir Charles's garden. On the Cittàgazze side, they were in a grassy park surrounding a classical villa that gleamed white in the moonlight. They'd taken a long time to get to Sir Charles's house, moving mainly in Cittàgazze, with frequent stops to cut through and check their position in Will's world, closing the windows as soon as they knew where they were.
Not with them but not far behind came the tabby cat. She had slept since they'd rescued her from the stone-throwing children, and now that she was awake again she was reluctant to leave them, as if she thought that wherever they were, she was safe. Will was far from sure about that, but he had enough on his mind without the cat, and he ignored her. All the time he was growing more familiar with the knife, more certain in his command of it; but his wound was hurting worse than before, with a deep, unceasing throb, and the bandage Lyra had freshly tied after he woke up was already soaked.
He cut a window in the air not far from the white-gleaming villa, and they came through to the quiet lane in Headington to work out exactly how to get to the study where Sir Charles had put the alethiometer. There were two floodlights illuminating his garden, and lights were on in the front windows of the house, though not in the study. Only moonlight lit this side, and the study window was dark.
The lane ran down through trees to another road at the far end, and it wasn't lighted. It would have been easy for an ordinary burglar to get unobserved into the shrubbery and thus to the garden, except that there was a strong iron fence twice as high as Will, with spikes on the top, running the length of Sir Charles's property. However, it was no barrier to the subtle knife.
"Hold this bar while I cut it," Will whispered. "Catch it when it falls."
Lyra did as he said, and he cut through four bars altogether, enough for them to pass through without difficulty. Lyra laid them one by one on the grass, and then they were through, and moving among the bushes.
Once they had a clear sight of the side of the house, with the creeper-shaded window of the study facing them across the smooth lawn, Will said quietly, "I'm going to cut through into Ci'gazze here, and leave the window open, and move in Ci'gazze to where I think the study is, and then cut back through to this world. Then I'll take the alethiometer out of that cabinet thing and I'll close that window and then I'll come back to this one. You stay here in this world and keep watch. As soon as you hear me call you, you come through this window into Ci'gazze and then I'll close it up again. All right?" "Yeah," she whispered. "Both me and Pan'll look out."
Her dæmon was a small tawny owl, almost invisible in the dappled shadows under the trees. His wide pale eyes took in every movement.
Will stood back and held out the knife, searching, touching the air with the most delicate movements, until after a minute or so he found a point at which he could cut. He did it swiftly, opening a window through into the moonlit land of Ci'gazze, and then stood back, estimating how many steps it would take him in that world to reach the study, and memorizing the direction.
Then without a word he stepped through and vanished.
Lyra crouched down nearby. Pantalaimon was perched on a branch above her head, turning this way and that, silent. She could hear traffic from Headington behind her, and the quiet footsteps of someone going along the road at the end of the lane, and even the weightless movement of insects among the twigs and leaves at her feet.
A minute went by, and another. Where was Will now? She strained to look through the window of the study, but it was just a dark mullioned square overhung with creeper. Sir Charles had sat inside it on the window seat only that morning, and crossed his legs, and arranged the creases in his trousers. Where was the cabinet in relation to the window? Would Will get inside without disturbing anyone in the house? Lyra could hear her heart beating, too.
Then Pantalaimon made a soft noise, and at the same moment a different sound came from the front of the house, to Lyra's left. She couldn't see the front, but she could see a light sweeping across the trees, and she heard a deep crunching sound: the sound of tires on gravel, she guessed. She hadn't heard the car's engine at all.
She looked for Pantalaimon, and he was already gliding ahead silently, as far as he could go from her. He turned in the darkness and swooped back to settle on her fist.
"Sir Charles is coming back," he whispered. "And there's someone with him."
He took off again, and this time Lyra followed, tiptoeing over the soft earth with the utmost care, crouching down behind the bushes, finally going on hands and knees to look between the leaves of a laurel.
The Rolls-Royce stood in front of the house, and the chauffeur was moving around to the passenger side to open the door. Sir Charles stood waiting, smiling, offering his arm to the woman who was getting out, and as she came into view Lyra felt a blow at her heart, the worst blow since she'd escaped from Bolvangar, because Sir Charles's guest was her mother, Mrs. Coulter.
Will stepped carefully across the grass in Cittàgazze, counting his paces, holding in his mind as clearly as he could a memory of where the study was and trying to locate it with reference to the villa, which stood nearby, stucco-white and columned in a formal garden with statues and a fountain. And he was aware of how exposed he was in this moon-drenched parkland.
When he thought he was in the right spot, he stopped and held out the knife again, feeling forward carefully. These little invisible gaps were anywhere, but not everywhere, or any slash of the knife would open a window.
He cut a small opening first, no bigger than his hand, and looked through. Nothing but darkness on the other side: he couldn't see where he was. He closed that one, turned through ninety degrees, and opened another. This time he found fabric in front of him—heavy green velvet: the curtains of the study. But where were they in relation to the cabinet? He had to close that one too, turn the other way, try again. Time was passing.
The third time, he found he could see the whole of the study in the dim light through the open door to the hall. There was the desk, the sofa, the cabinet! He could see a faint gleam along the side of a brass microscope. And there was no one in the room, and the house was silent. It couldn't be better.
He carefully estimated the distance, closed that window, stepped forward four paces, and held up the knife again. If he was right, he'd be in exactly the right spot to reach through, cut through the glass in the cabinet, take out the alethiometer and close the window behind him.
He cut a window at the right height. The glass of the cabinet door was only a hand's breadth in front of it. He put his face close, looking intently at this shelf and that, from top to bottom.
The alethiometer wasn't there.
At first Will thought he'd got the wrong cabinet. There were four of them in the room. He'd counted that morning, and memorized where they were—tall square cases made of dark wood, with glass sides and fronts and velvet-covered shelves, made for displaying valuable objects of porcelain or ivory or gold. Could he have simply opened a window in front of the wrong one? But on the top shelf was that bulky instrument with the brass rings: he'd made a point of noticing that. And on the shelf in the middle, where Sir Charles had placed the alethiometer, there was a space. This was the right cabinet, and the alethiometer wasn't there.
Will stepped back a moment and took a deep breath.
He'd have to go through properly and look around. Opening windows here and there at random would take all night. He closed the window in front of the cabinet, opened another to look at the rest of the room, and when he'd taken careful stock, he closed that one and opened a larger one behind the sofa through which he could easily get out in a hurry if he needed to.
His hand was throbbing brutally by this time, and the bandage was trailing loose. He wound it around as best he could and tucked the end in, and then went through into Sir Charles's house completely and crouched behind the leather sofa, the knife in his right hand, listening carefully.
Hearing nothing, he stood up slowly and looked around the room. The door to the hall was half-open, and the light that came through was quite enough to see by. The cabinets, the bookshelves, the pictures were all there, as they had been that morning, undisturbed.
He stepped out on the silent carpet and looked into each of the cabinets in turn. It wasn't there. Nor was it on the desk among the neatly piled books and papers, nor on the mantelpiece among the invitation cards to this opening or that reception, nor on the cushioned window seat, nor on the octagonal table behind the door.
He moved back to the desk, intending to try the drawers, but with the heavy expectation of failure; and as he did so, he heard the faint crunch of tires on gravel. It was so quiet that he half-thought he was imagining it, but he stood stock-still, straining to listen. It stopped.
Then he heard the front door open.
He went at once to the sofa again, and crouched behind it, next to the window that opened onto the moon-silvered grass in Cittàgazze. And no sooner had he got there than he heard footsteps in that other world, lightly running over the grass, and looked through to see Lyra racing toward him. He was just in time to wave and put his finger to his lips, and she slowed, realizing that he was aware Sir Charles had returned.
"I haven't got it," he whispered when she came up. "It wasn't there. He's probably got it with him. I'm going to listen and see if he puts it back. Stay here." "No! It's worse!" she said, and she was nearly in a genuine panic. "She's with him—Mrs. Coulter—my mother! I dunno how she got here, but if she sees me, I'm dead, Will, I'm lost—and I know who he is now! I remember where I seen him before! Will, he's called Lord Boreal! I seen him at Mrs. Coulter's cocktail party, when I ran away! And he must have known who I was, all the time.…" "Shh. Don't stay here if you're going to make a noise."
She mastered herself, and swallowed hard, and shook her head.
"Sorry. I want to stay with you," she whispered. "I want to hear what they say."
"Hush now …"
Because he could hear voices in the hall. The two of them were close enough to touch, Will in his world, she in Cittàgazze, and seeing his trailing bandage, Lyra tapped him on the arm and mimed tying it up again. He held out his hand for her to do it, crouching meanwhile with his head cocked sideways, listening hard.
A light came on in the room. He heard Sir Charles speaking to the servant, dismissing him, coming into the study, closing the door.
"May I offer you a glass of Tokay?" he said.
A woman's voice, low and sweet, replied, "How kind of you, Carlo. I haven't tasted Tokay for many years."
"Have the chair by the fireplace."
There was the faint glug of wine being poured, a tinkle of decanter on glass rim, a murmur of thanks, and then Sir Charles seated himself on the sofa, inches away from Will.
"Your good health, Marisa," he said, sipping. "Now, suppose you tell me what you want."
"I want to know where you got the alethiometer."
"Why?"
"Because Lyra had it, and I want to find her."
"I can't imagine why you would. She is a repellent brat."
"I'll remind you that she's my daughter."
"Then she is even more repellent, because she must have resisted your charming influence on purpose. No one could do it by accident."
"Where is she?"
"I'll tell you, I promise. But you must tell me something first."
"If I can," she said, in a different tone that Will thought might be a warning. Her voice was intoxicating: soothing, sweet, musical, and young, too. He longed to know what she looked like, because Lyra had never described her, and the face that went with this voice must be remarkable. "What do you want to know?" "What is Asriel up to?"
مشارکت کنندگان در این صفحه
تا کنون فردی در بازسازی این صفحه مشارکت نداشته است.
🖊 شما نیز می‌توانید برای مشارکت در ترجمه‌ی این صفحه یا اصلاح متن انگلیسی، به این لینک مراجعه بفرمایید.