سرفصل های مهم
بخش 04
توضیح مختصر
زمان مطالعه

44 دقیقه

سطح

متوسط
دانلود اپلیکیشن «زیبوک»
این فصل را می‌توانید به بهترین شکل و با امکانات عالی در اپلیکیشن «زیبوک» بخوانید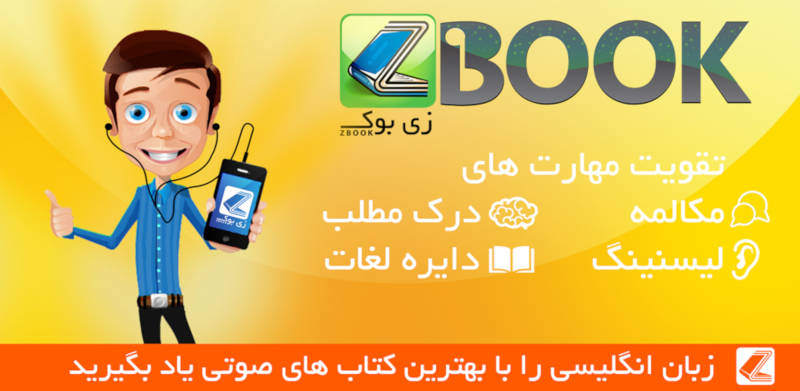 متن انگلیسی فصل
28
After twenty years, Kate Barlow returned to Green Lake. It was a place where nobody would ever find her—a ghost town on a ghost lake.
The peach trees had all died, but there were a couple of small oak trees still growing by an old abandoned cabin. The cabin used to be on the eastern shore of the lake. Now the edge of the lake was over five miles away, and it was little more than a small pond full of dirty water.She lived in the cabin. Sometimes she could hear Sam's voice echoing across the emptiness. "Onions!
Sweet fresh onions."
She knew she was crazy. She knew she'd been crazy for the last twenty years.
"Oh, Sam," she would say, speaking into the vast emptiness. "I know it is hot, but I feel so very cold.
My hands are cold. My feet are cold. My face is cold. My heart is cold."
And sometimes she would hear him say, "I can fix that," and she'd feel his warm arm across her shoulders.
She'd been living in the cabin about three months when she was awakened one morning by someone kicking open the cabin door. She opened her eyes to see the blurry end of a rifle, two inches from her nose.
She could smell Trout Walker's dirty feet.
"You've got exactly ten seconds to tell me where you've hidden your loot," said Trout. "Or else I'll blow your head off."
She yawned.
A redheaded woman was there with Trout. Kate could see her rummaging through the cabin, dumping drawers and knocking things from the shelves of cabinets.
The woman came to her. "Where is it?" she demanded.
"Linda Miller?" asked Kate. "Is that you?"
Linda Miller had been in the fourth grade when Kate Barlow was still a teacher. She had been a cute freckle-faced girl with beautiful red hair. Now her face was blotchy, and her hair was dirty and scraggly.
"It's Linda Walker now," said Trout.
"Oh, Linda, I'm so sorry," said Kate.
Trout jabbed her throat with the rifle. "Where's the loot?"
"There is no loot," said Kate.
"Don't give me that!" shouted Trout. "You've robbed every bank from here to Houston."
"You better tell him," said Linda. "We're desperate."
"You married him for his money, didn't you?" asked Kate.
Linda nodded. "But it's all gone. It dried up with the lake. The peach trees. The livestock. I kept thinking: It has to rain soon. The drought can't last forever. But it just kept getting hotter and hotter and hotter . . ." Her eyes fixed on the shovel, which was leaning up against the fireplace. "She's buried it!" she declared."I don't know what you're talking about," said Kate.
There was a loud blast as Trout fired his rifle just above her head. The window behind her shattered.
"Where's it buried?" he demanded.
"Go ahead and kill me, Trout," said Kate. "But I sure hope you like to dig. 'Cause you're going to be digging for a long time. It's a big vast wasteland out there. You, and your children, and their children, can dig for the next hundred years and you'll never find it."
Linda grabbed Kate's hair and jerked her head back. "Oh, we're not going to kill you," she said. "But by the time we're finished with you, you're going to wish you were dead."
"I've been wishing I was dead for the last twenty years," said Kate.
They dragged her out of bed and pushed her outside. She wore blue silk pajamas. Her turquoise-studded black boots remained beside her bed.
They loosely tied her legs together so she could walk, but she couldn't run. They made her walk barefoot on the hot ground.
They wouldn't let her stop walking.
"Not until you take us to the loot," said Trout.
Linda hit Kate on the back of her legs with the shovel. "You're going to take us to it sooner or later. So you might as well make it sooner."
She walked one way, then the other, until her feet were black and blistered. Whenever she stopped, Linda whacked her with the shovel.
"I'm losing my patience," warned Trout.
She felt the shovel jab into her back, and she fell onto hard dirt.
"Get up!" ordered Linda.
Kate struggled to her feet.
"We're being easy on you today," said Trout. "It's just going to keep getting worse and worse for you until you take us to it."
"Look out!" shouted Linda.
A lizard leaped toward them. Kate could see its big red eyes.
Linda tried to hit it with the shovel, and Trout shot at it, but they both missed.
The lizard landed on Kate's bare ankle. Its sharp black teeth bit into her leg. Its white tongue lapped up the droplets of blood that leaked out of the wound.Kate smiled. There was nothing they could do to her anymore. "Start digging," she said.
"Where is it?" Linda screeched.
"Where'd you bury it?" Trout demanded.
Kate Barlow died laughing.
PART TWO
THE LAST HOLE
29
There was a change in the weather.
For the worse.
The air became unbearably humid. Stanley was drenched in sweat. Beads of moisture ran down the handle of his shovel. It was almost as if the temperature had gotten so hot that the air itself was sweating.
A loud boom of thunder echoed across the empty lake.
A storm was way off to the west, beyond the mountains. Stanley could count more than thirty seconds between the flash of lightning and the clap of thunder. That was how far away the storm was. Sound travels a great distance across a barren wasteland.
Usually, Stanley couldn't see the mountains at this time of day. The only time they were visible was just at sunup, before the air became hazy. Now, however, the sky was very dark off to the west, and every time the lightning flashed, the dark shape of the mountains would briefly appear.
"C'mon, rain!" shouted Armpit. "Blow this way!"
"Maybe it'll rain so hard it will fill up the whole lake," said Squid. "We can go swimming."
"Forty days and forty nights," said X-Ray. "Guess we better start building us an ark. Get two of each animal, right?"
"Right," said Zigzag. "Two rattlesnakes. Two scorpions. Two yellow-spotted lizards."
The humidity, or maybe the electricity in the air, had made Zigzag's head even more wild-looking. Hisfrizzy blond hair stuck almost straight out.
The horizon lit up with a huge web of lightning. In that split second Stanley thought he saw an unusual rock formation on top of one of the mountain peaks. The peak looked to him exactly like a giant fist, with the thumb sticking straight up.
Then it was gone.
And Stanley wasn't sure whether he'd seen it or not.
"I found refuge on God's thumb."
That was what his great-grandfather had supposedly said after Kate Barlow had robbed him and left him stranded in the desert.
No one ever knew what he meant by that. He was delirious when he said it.
"But how could he live for three weeks without food or water?" Stanley had asked his father.
"I don't know. I wasn't there," replied his father. "I wasn't born yet. My father wasn't born yet. My grandmother, your great-grandmother, was a nurse in the hospital where they treated him. He'd always talked about how she'd dab his forehead with a cool wet cloth. He said that's why he fell in love with her.
He thought she was an angel."
"A real angel?"
His father didn't know.
"What about after he got better? Did he ever say what he meant by God's thumb, or how he survived?"
"No. He just blamed his no-good-pig-stealing-father."
The storm moved off farther west, along with any hope of rain. But the image of the fist and thumb remained in Stanley's head. Although, instead of lightning flashing behind the thumb, in Stanley's mind, the lightning was coming out of the thumb, as if it were the thumb of God.
30
The next day was Zigzag's birthday. Or so he said. Zigzag lay in his cot as everyone headed outside. "I get to sleep in, because it's my birthday."
Then a little while later he cut into the breakfast line, just in front of Squid. Squid told him to go to the end of the line. "Hey, it's my birthday," Zigzag said, staying where he was."It's not your birthday," said Magnet, who was standing behind Squid.
"Is too," said Zigzag. "July 8."
Stanley was behind Magnet. He didn't know what day of the week it was, let alone the date. It could have been July 8, but how would Zigzag know?
He tried to figure out how long he'd been at Camp Green Lake, if indeed it was July 8. "I came here on May 24," he said aloud. "So that means I've been here . . ."
"Forty-six days," said Zero.
Stanley was still trying to remember how many days there were in May and June. He looked at Zero.
He'd learned not to doubt him when it came to math.
Forty-six days. It felt more like a thousand. He didn't dig a hole that first day, and he hadn't dug one yet today. That meant he'd dug forty-four holes—if it really was July 8.
"Can I have an extra carton of juice?" Zigzag asked Mr. Sir. "It's my birthday."
To everyone's surprise, Mr. Sir gave it to him.
Stanley dug his shovel into the dirt. Hole number 45. "The forty-fifth hole is the hardest," he said to himself.
But that really wasn't true, and he knew it. He was a lot stronger than when he first arrived. His body had adjusted somewhat to the heat and harsh conditions.
Mr. Sir was no longer depriving him of water. After having to get by on less water for a week or so, Stanley now felt like he had all the water he could want.
Of course it helped that Zero dug some of his hole for him each day, but that wasn't as great as everyone thought it was. He always felt awkward while Zero was digging his hole, unsure of what to do with himself. Usually he stood around awhile, before sitting off by himself on the hard ground, with the sun beating down on him.
It was better than digging.
But not a lot better.
When the sun came up a couple of hours later, Stanley looked for "the thumb of God." The mountains were little more than dark shadows on the horizon.
He thought he could make out a spot where the top of one mountain seemed to jut upward, but it didn't seem very impressive. A short time later the mountains were no longer visible, hidden behind the glare of the sun, reflecting off the dirty air.
It was possible, he realized, that he was somewhere near where Kate Barlow had robbed hisgreat-grandfather. If that was really her lipstick tube he'd found, then she must have lived somewhere around here.
Zero took his turn before the lunch break. Stanley climbed out of his hole, and Zero climbed down into it.
"Hey, Caveman," said Zigzag. "You should get a whip. Then if your slave doesn't dig fast enough, you can crack it across his back."
"He's not my slave," said Stanley. "We have a deal, that's all."
"A good deal for you," said Zigzag.
"It was Zero's idea, not mine."
"Don't you know, Zig?" said X-Ray, coming over. "Caveman's doing Zero a big favor. Zero likes to dig holes."
"He sure is a nice guy to let Zero dig his hole for him," said Squid.
"Well, what about me?" asked Armpit. "I like to dig holes, too. Can I dig for you, Caveman, after Zero's finished?"
The other boys laughed.
"No, I want to," said Zigzag. "It's my birthday."
Stanley tried his best to ignore them.
Zigzag kept at it. "Come on, Caveman. Be a pal. Let me dig your hole."
Stanley smiled, as if it were all a big joke.
When Mr. Pendanski arrived with water" and lunch, Zigzag offered Stanley his place in line. "Since you're so much better than me."
Stanley remained where he was. "I didn't say I was bet—"
"You're insulting him, Zig," said X-Ray. "Why should Caveman take your place, when he deserves to be at the very front? He's better than all of us. Aren't you, Caveman?"
"No," said Stanley.
"Sure you are," said X-Ray. "Now come to the front of the line where you belong."
"That's okay," said Stanley.
"No, it's not okay," said X-Ray. "Get up here."Stanley hesitated, then moved to the front of the line.
"Well, this is a first," Mr. Pendanski said, coming around the side of the truck. He filled Stanley's canteen and handed him a sack lunch.
Stanley was glad to get away. He sat down between his hole and Zero's. He was glad that he'd be digging his own hole for the rest of the day. Maybe the other boys would leave him alone. Maybe he shouldn't let Zero dig his hole for him anymore. But he needed to save his energy to be a good teacher.
He bit into his sandwich, which contained some kind of meat-and-cheese mixture that came in a can.
Just about everything at Green Lake came in a can. The supply truck came once a month.
He glanced up to see Zigzag and Squid walking toward him.
"I'll give you my cookie if you let me dig your hole," said Zigzag.
Squid laughed.
"Here, take my cookie," said Zigzag, holding it out for him.
"No, thanks," said Stanley.
"C'mon, take my cookie," said Zigzag, sticking it in his face.
"Leave me alone," said Stanley.
"Please eat my cookie," said Zigzag, holding it under Stanley's nose.
Squid laughed.
Stanley pushed it away.
Zigzag pushed him back. "Don't push me!"
"I didn't . . ." Stanley got to his feet. He looked around. Mr. Pendanski was filling Zero's canteen.
Zigzag pushed him again. "I said, 'Don't push me.'"
Stanley took a step backward, carefully avoiding Zero's hole.
Zigzag kept after him. He shoved Stanley and said, "Quit pushing!"
"Lay off," said Armpit, as he, Magnet, and X-Ray joined them.
"Why should he?" snapped X-Ray. "Caveman's bigger. He can take care of himself."
"I don't want any trouble," Stanley said.
Zigzag pushed him hard. "Eat my cookie," he said.
Stanley was glad to see Mr. Pendanski coming toward them, along with Zero."Hi, Mom," said Armpit. "We were just fooling around."
"I saw what was going on," Mr. Pendanski said. He turned to Stanley. "Go ahead, Stanley," he said. "Hit him back. You're bigger."
Stanley stared at Mr. Pendanski in astonishment.
"Teach the bully a lesson," said Mr. Pendanski.
Zigzag hit Stanley on the shoulder with his open hand. "Teach me a lesson," he challenged.
Stanley made a feeble attempt to punch Zigzag, then he felt a flurry of fists against his head and neck.
Zigzag had hold of his collar with one hand and was hitting him with the other.
The collar ripped and Stanley fell backward onto the dirt.
"That's enough!" Mr. Pendanski yelled.
It wasn't enough for Zigzag. He jumped on top of Stanley.
"Stop!" shouted Mr. Pendanski.
The side of Stanley's face was pressed flat against the dirt. He tried to protect himself, but Zigzag's fists slammed off his arms and pounded his face into the ground.
All he could do was wait for it to be over.
Then, suddenly, Zigzag was off of him. Stanley managed to look up, and he saw that Zero had his arm around Zigzag's long neck.
Zigzag made a gagging sound, as he desperately tried to pry Zero's arm off of him.
"You're going to kill him!" shouted Mr. Pendanski.
Zero kept squeezing.
Armpit charged into them, freeing Zigzag from Zero's choke hold. The three boys fell to the ground in different directions.
Mr. Pendanski fired his pistol into the air.
The other counselors came running from the office, the tents, or out on the lake. They had their guns drawn, but holstered them when they saw the trouble was over.
The Warden walked over from her cabin.
"There was a riot," Mr. Pendanski told her. "Zero almost strangled Ricky."The Warden looked at Zigzag, who was still stretching and massaging his neck. Then she turned her attention to Stanley, who was obviously in the worst condition. "What happened to you?"
"Nothing. It wasn't a riot."
"Ziggy was beating up the Caveman," said Armpit. "Then Zero started choking Zigzag, and I had to pull Zero off of Zigzag. It was all over before Mom fired his gun."
"They just got a little hot, that's all," said X-Ray. "You know how it is. In the sun all day. People get hot, right? But everything's cool now."
"I see," the Warden said. She turned to Zigzag. "What's the matter? Didn't you get a puppy for your birthday?"
"Zig's just a little hot," said X-Ray. "Out in the sun all day. You know how it is. The blood starts to boil."
"Is that what happened, Zigzag?" asked the Warden.
"Yeah," said Zigzag. "Like X-Ray said. Working so hard in the hot sun, while Caveman just sits around doing nothing. My blood boiled."
"Excuse me?" said the Warden. "Caveman digs his holes, just like everyone else."
Zigzag shrugged. "Sometimes."
"Excuse me?"
"Zero's been digging part of Caveman's hole every day," said Squid.
The Warden looked from Squid to Stanley to Zero.
"I'm teaching him to read and write," said Stanley. "It's sort of a trade. The hole still gets dug, so what does it matter who digs it?"
"Excuse me?" said the Warden.
"Isn't it more important for him to learn to read?" Stanley asked. "Doesn't that build character more than digging holes?"
"That's his character," said the Warden. "What about your character?"
Stanley raised and lowered one shoulder.
The Warden turned to Zero. "Well, Zero, what have you learned so far?"
Zero said nothing.
"Have you just been digging Caveman's hole for nothing?" the Warden asked him.
"He likes to dig holes," said Mr. Pendanski."Tell me what you learned yesterday," said the Warden. "Surely you can remember that."
Zero said nothing.
Mr. Pendanski laughed. He picked up a shovel and said, "You might as well try to teach this shovel to read! It's got more brains than Zero."
"The 'at' sound," said Zero.
"The 'at' sound," repeated the Warden. "Well then, tell me, what does c-a-t spell?"
Zero glanced around uneasily.
Stanley knew he knew the answer. Zero just didn't like answering questions.
"Cat," Zero said.
Mr. Pendanski clapped his hands. "Bravo! Bravo! The boy's a genius!"
"F-a-t?" asked the Warden.
Zero thought a moment.
Stanley hadn't taught him the "f" sound yet.
"Eff," Zero whispered. "Eff-at. Fat."
"How about h-a-t?" asked the Warden.
Stanley hadn't taught him the "h" sound either.
Zero concentrated hard, then said, "Chat."
All the counselors laughed.
"He's a genius, all right!" said Mr. Pendanski. "He's so stupid, he doesn't even know he's stupid."
Stanley didn't know why Mr. Pendanski seemed to have it in for Zero. If Mr. Pendanski only thought about it, he'd realize it was very logical for Zero to think that the letter "h" made the "ch" sound.
"Okay, from now on, I don't want anyone digging anyone else's hole," said the Warden. "And no more reading lessons."
"I'm not digging another hole," said Zero.
"Good," said the Warden. She turned to Stanley. "You know why you're digging holes? Because it's good for you. It teaches you a lesson. If Zero digs your hole for you, then you're not learning your lesson, are you?"
"I guess not," Stanley mumbled, although he knew they weren't digging just to learn a lesson. She was looking for something, something that belonged to Kissin' Kate Barlow."Why can't I dig my own hole, but still teach Zero to read?" he asked. "What's wrong with that?"
"I'll tell you what's wrong with that," the Warden said. "It leads to trouble. Zero almost killed Zigzag."
"It causes him stress," said Mr. Pendanski. "I know you mean well, Stanley, but face it. Zero's too stupid to learn to read. That's what makes his blood boil. Not the hot sun."
"I'm not digging another hole," said Zero.
Mr. Pendanski handed him the shovel. "Here, take it, Zero. It's all you'll ever be good for."
Zero took the shovel.
Then he swung it like a baseball bat.
The metal blade smashed across Mr. Pendanski's face. His knees crumpled beneath him. He was unconscious before he hit the ground.
The counselors all drew their guns.
Zero held the shovel out in front of him, as if he were going to try to bat away the bullets. "I hate digging holes," he said. Then he slowly backed away.
"Don't shoot him," said the Warden. "He can't go anywhere. The last thing we need is an investigation."
Zero kept backing up, out past the cluster of holes the boys had been digging, then farther and farther out onto the lake.
"He's going to have to come back for water," the Warden said.
Stanley noticed Zero's canteen lying on the ground near his hole.
A couple of the counselors helped Mr. Pendanski to his feet and into the truck.
Stanley looked out toward Zero, but he had disappeared into the haze.
The Warden ordered the counselors to take turns guarding the shower room and Wreck Room, all day and all night. They were not to let Zero drink any water. When he returned, he was to be brought directly to her.
She examined her fingernails and said, "It's almost time for me to paint my nails again."
Before she left, she told the six remaining members of Group D that she still expected seven holes.
31Stanley angrily dug his shovel into the dirt. He was angry at everyone—Mr. Pendanski, the Warden, Zigzag, X-Ray, and his no-good-dirty-rotten-pig-stealing-great-great-grandfather. But mostly he was angry at himself.
He knew he never should have let Zero dig part of his hole for him. He still could have taught him to read. If Zero could dig all day and still have the strength to learn, then he should have been able to dig all day and still have the strength to teach.
What he should do, he thought, was go out after Zero.
But he didn't.
None of the others helped him dig Zero's hole, and he didn't expect them to. Zero had been helping him dig his hole. Now he had to dig Zero's.
He remained out on the lake, digging during the hottest part of the day, long after everyone else had gone in. He kept an eye out for Zero, but Zero didn't come back.
It would have been easy to go out after Zero. There was nobody to stop him. He kept thinking that's what he should do.
Maybe they could climb to the top of Big Thumb.
If it wasn't too far away. And if it was really the same place where his great-grandfather found refuge.
And if, after a hundred years or so, water was still there.
It didn't seem likely. Not when an entire lake had gone dry.
And even if they did find refuge on Big Thumb, he thought, they'd still have to come back here, eventually. Then they'd both have to face the Warden, and her rattlesnake fingers.
Instead, he came up with a better idea, although he didn't have it quite all figured out yet. He thought that maybe he could make a deal with the Warden. He'd tell her where he really found the gold tube if she wouldn't scratch Zero.
He wasn't sure how he'd make this deal without getting himself in deeper trouble. She might just say, Tell me where you found it or I'll scratch you, too. Plus, it would mean X-Ray would get in trouble, too.
She'd probably scratch him up as well.
X-Ray would be out to get him for the next sixteen months.
He dug his shovel into the dirt.
By the next morning, Zero still hadn't returned. Stanley saw one of the counselors sitting guard by the water spigot outside the shower wall.
Mr. Pendanski had two black eyes and a bandage over his nose. "I always knew he was stupid,"Stanley heard him say.
Stanley was required to dig only one hole the next day. As he dug, he kept a constant watchout for Zero, but never saw him. Once again he considered going out on the lake to look for him, but he began to realize that it was already too late.
His only hope was that Zero had found God's thumb on his own. It wasn't impossible. His great-grandfather had found it. For some reason his great-grandfather had felt the urge to climb to the top of that mountain. Maybe Zero would feel the same urge.
If it was the same mountain. If water was still there.
He tried to convince himself it wasn't impossible. There had been a storm just a few days ago. Maybe Big Thumb was actually some kind of natural water tower that caught and stored the rain.
It wasn't impossible.
He returned to his tent to find the Warden, Mr. Sir, and Mr. Pendanski all waiting for him.
"Have you seen Zero?" the Warden asked him.
"No."
"No sign of him at all?"
"No."
"Do you have any idea where he went?"
"No."
"You know you're not doing him any favors if you're lying," said Mr. Sir. "He can't survive out there for more than a day or two."
"I don't know where he is."
All three stared at Stanley as if they were trying to figure out if he was telling the truth. Mr. Pendanski's face was so swollen, he could barely open his eyes. They were just slits.
"You sure he has no family?" the Warden asked Mr. Pendanski.
"He's a ward of the state," Mr. Pendanski told her. "He was living on the streets when he was arrested."
"Is there anyone who might ask questions? Some social worker who took an interest in him?"
"He had nobody," said Mr. Pendanski. "He was nobody."
The Warden thought a moment. "Okay, I want you to destroy all of his records."Mr. Pendanski nodded.
"He was never here," said the Warden.
Mr. Sir nodded.
"Can you get into the state files from our computer?" she asked Mr. Pendanski. "I don't want anyone in the A.G.'s office to know he was here."
"I don't think I can erase him completely from all the state files," said Mr. Pendanski. "Too many cross-references. But I can make it so it would be very difficult for anyone to ever find a record of him.
Like I said, though, no one will ever look. No one cares about Hector Zeroni."
"Good," said the Warden.
32
Two days later a new kid was assigned to Group D. His name was Brian, but X-Ray called him Twitch because he was always fidgeting. Twitch was assigned Zero's bed, and Zero's crate.
Vacancies don't last long at Camp Green Lake.
Twitch had been arrested for stealing a car. He claimed he could break into a car, disconnect the alarm, and hot-wire the engine, all in less than a minute.
"I never plan to, you know, steal one," he told them. "But sometimes, you know, I'll be walking past a real nice car, parked in a deserted area, and, you know, I'll just start twitching. If you think I twitch now, you should see me when I'm around a car. The next thing I know, I'm behind the wheel."
Stanley lay on his scratchy sheets. It occurred to him that his cot no longer smelled bad. He wondered if the smell had gone away, or if he had just gotten used to it.
"Hey, Caveman," said Twitch. "Do we really have to get up at 4:30?"
"You get used to it," Stanley told him. "It's the coolest part of the day."
He tried not to think about Zero. It was too late. Either he'd made it to Big Thumb, or . . . What worried him the most, however, wasn't that it was too late. What worried him the most, what really ate at his insides, was the fear that it wasn't too late.
What if Zero was still alive, desperately crawling across the dirt searching for water?
He tried to force the image out of his mind.The next morning, out on the lake, Stanley listened as Mr. Sir told Twitch the requirements for his hole: ". . . as wide and as deep as your shovel."
Twitch fidgeted. His fingers drummed against the wooden shaft of his shovel, and his neck moved from side to side.
"You won't be twitching so much after digging all day," Mr. Sir told him. "You won't have the strength to wiggle your pinkie." He popped some sunflower seeds in his mouth, deftly chewed them, and spat out the shells. "This isn't a Girl Scout camp."
The water truck came shortly after sunrise. Stanley got in line behind Magnet, ahead of Twitch.
What if it's not too late?
He watched Mr. Sir fill X-Ray's canteen. The image of Zero crawling across the hot dry dirt remained in his head.
But what could he do about it? Even if Zero was somehow alive after more than four days, how would Stanley ever find him? It would take days. He'd need a car.
Or a pickup truck. A pickup truck with a tank of water in the back.
Stanley wondered if Mr. Sir had left the keys in the ignition.
He slowly backed away from the line, then circled over to the side of the truck. He looked through the window. The keys were there, dangling in the ignition.
Stanley felt his fingers start to twitch.
He took a deep breath to steady himself and tried to think clearly. He had never driven before.
But how hard could it be?
This is really crazy, he told himself. Whatever he did, he knew he'd have to do it quickly, before Mr. Sir noticed.
It's too late, he told himself. Zero couldn't have survived.
But what if it wasn't too late?
He took another deep breath. Think about this, he told himself, but there wasn't time to think. He flung open the door to the truck and climbed quickly inside.
"Hey!" shouted Mr. Sir.
He turned the key and stepped on the gas pedal. The engine revved.
The truck didn't move.He pressed the pedal to the floor. The engine roared, but the truck was motionless.
Mr. Sir came running around the side of the truck. The door was still open.
"Put it in gear!" shouted Twitch.
The gear shift was on the floor next to the seat. Stanley pulled the lever back until the arrow pointed to the letter D, for Drive.
The truck lurched forward. Stanley jerked back against the seat and tightly gripped the wheel as the truck accelerated. His foot was pressed to the floor.
The truck went faster and faster across the dry lake bed. It bounced over a pile of dirt. Suddenly Stanley was slammed forward, then instantly backward as an airbag exploded in his face. He fell out of the open door and onto the ground.
He had driven straight into a hole.
He lay on the dirt staring at the truck, which stuck lopsided into the ground. He sighed. He couldn't blame his no-good-dirty-rotten-pig-stealing-great-great-grandfather this time. This time it was his own fault, one hundred percent. He had probably just done the stupidest thing he had ever done in his short and miserable life.
He managed to get to his feet. He was sore but didn't think he had broken any bones. He glanced back at Mr. Sir, who remained where he was, staring at Stanley.
He ran. His canteen was strapped around his neck. It banged against his chest as he ran, and every time it hit against him, it reminded him that it was empty, empty, empty.
33
He slowed to a walk. As far as he could tell, nobody was chasing him. He could hear voices coming from back by the truck but couldn't make out the words. Occasionally he'd hear the revving of the engine, but the truck wasn't going anywhere anytime soon.
He headed in what he thought was the direction of Big Thumb. He couldn't see it through the haze.
Walking helped calm him down and allowed him to think clearly. He doubted he could make it to Big Thumb, and with no water in his canteen, he didn't want to risk his life on the hope that he'd find refuge there. He'd have to return to camp. He knew that. But he was in no hurry. It would be better to return later, after everyone had a chance to calm down. And as long as he'd come this far, he might as well look for Zero.
He decided he would walk as long as he could, until he was too weak to go any farther, then he'd turn around and go back.He smiled as he realized that wouldn't quite work. He would only go halfway—halfway as far as he thought he could go, so that he'd still have the strength to return. Then he'd have to make a deal with the Warden, tell her where he found Kate Barlow's lipstick tube, and beg for mercy.
He was surprised by how far out the holes extended. He couldn't even see the camp compound anymore, but he still kept passing holes. Just when he thought he'd passed the last hole, he'd come across another cluster of them, a little farther away.
Back at the compound, they had dug in a systematic order, row upon row, allowing space for the water truck. But out here there was no system. It was as if every once in a while, in a fit of frustration, the Warden would just pick a spot at random, and say, "What the hell, dig here." It was like trying to guess the winning numbers in a lottery.
Stanley found himself looking down into each hole he passed. He didn't admit to himself what he was looking for.
After more than an hour had gone by, he thought he had surely seen the last hole, but then off to the left he saw another cluster of them. He didn't actually see the holes. He saw the mounds of dirt that surrounded them.
He stepped over the mounds and looked into the first hole. His heart stopped.
Down at the bottom was a family of yellow-spotted lizards. Their large red eyes looked up at him.
He leapt back over the mound and ran.
He didn't know if they were chasing after him. He thought he might have seen one leap out of the hole.
He ran until he couldn't run any farther, then collapsed. They hadn't come after him.
He sat there awhile and caught his breath. As he got back to his feet, he thought he noticed something on the ground, maybe fifty yards away. It didn't look like much, maybe just a big rock, but in a land of nothingness, any little thing seemed unusual.
He walked slowly toward it. The encounter with the lizards had made him very cautious.
It turned out to be an empty sack of sunflower seeds. He wondered if it was the same one Magnet had stolen from Mr. Sir, although that didn't seem likely.
He turned it inside out and found one seed stuck to the burlap.
Lunch.
34The sun was almost directly overhead. He figured he could walk for no more than another hour, maybe two, before he had to turn back.
It seemed pointless. He could see there was nothing ahead of him. Nothing but emptiness. He was hot, tired, hungry, and, most of all, thirsty. Maybe he should just turn around now. Maybe he'd already gone halfway and didn't know it.
Then, looking around, he saw a pool of water less than a hundred yards away from where he was standing. He closed his eyes and opened them to make sure he wasn't imagining it. The pool was still there.
He hurried toward it. The pool hurried away from him, moving as he moved, stopping when he stopped.
There wasn't any water. It was a mirage caused by the shimmering waves of heat rising off the dry ground.
He kept walking. He still carried the empty sack of sunflower seeds. He didn't know if he might find something to put in it.
After a while he thought he could make out the shape of the mountains through the haze. At first he wasn't sure if this was another kind of mirage, but the farther he walked, the clearer they came into a view. Almost straight ahead of him, he could see what looked like a fist, with its thumb sticking up.
He didn't know how far away it was. Five miles? Fifty miles? One thing was certain. It was more than halfway.
He kept walking toward it, although he didn't know why. He knew he'd have to turn around before he got there. But every time he looked at it, it seemed to encourage him, giving him the thumbs-up sign.
As he continued walking, he became aware of a large object on the lake. He couldn't tell what it was, or even if it was natural or man-made. It looked a little like a fallen tree, although it didn't seem likely that a tree would grow here. More likely, it was a ridge of dirt or rocks.
The object, whatever it was, was not on the way to Big Thumb but off to the right. He tried to decide whether to go to it or continue toward Big Thumb. Or maybe just turn around.
There was no point in heading toward Big Thumb, he decided. He would never make it. For all he knew it was like chasing the moon. But he could make it to the mysterious object.
He changed directions. He doubted it was anything, but the fact that there was something in the middle of all this nothing made it hard for him to pass up. He decided to make the object his halfway point, and he hoped he hadn't already gone too far.
He laughed to himself when he saw what it was. It was a boat—or part of a boat anyway. It struck him as funny to see a boat in the middle of this dry and barren wasteland. But after all, he realized, this was once a lake.The boat lay upside down, half buried in the dirt.
Someone may have drowned here, he thought grimly—at the same spot where he could very well die of thirst.
The name of the boat had been painted on the back. The upside-down red letters were peeled and faded, but Stanley could still read the name: Mary Lou.
On one side of the boat there was a pile of dirt and then a tunnel leading down below the boat. The tunnel looked big enough for a good-sized animal to crawl through.
He heard a noise. Something stirred under the boat.
It was coming out.
"Hey!" Stanley shouted, hoping to scare it back inside. His mouth was very dry, and it was hard to shout very loudly.
"Hey," the thing answered weakly.
Then a dark hand and an orange sleeve reached up out of the tunnel.
35
Zero's face looked like a jack-o'-lantern that had been left out too many days past Halloween—half rotten, with sunken eyes and a drooping smile. "Is that water?" he asked. His voice was weak and raspy.
His lips were so pale they were almost white, and his tongue seemed to flop around uselessly in his mouth as he spoke, as if it kept getting in the way.
"It's empty," said Stanley. He stared at Zero, not quite believing that he was real. "I tried to bring you the whole water truck, but," he smiled sheepishly, "I drove it into a hole. I can't believe you're . . ."
"Me neither," said Zero.
"C'mon, we got to get back to camp."
Zero shook his head. "I'm not going back."
"You have to. We both have to."
"You want some sploosh?" Zero asked.
"What?"Zero shaded his eyes with his forearm. "It's cooler under the boat," he said.
Stanley watched Zero crawl back through his hole. It was a miracle he was still alive, but Stanley knew he would have to get him back to camp soon, even if he had to carry him.
He crawled after him, and was just able to squeeze his body through the hole. He never would have fit when he first came to Camp Green Lake. He'd lost a lot of weight.
As he pulled himself through, his leg struck something sharp and hard. It was a shovel. For a second Stanley wondered how it got there, but then remembered that Zero had taken it with him after striking Mr. Pendanski.
It was cooler under the boat, which was half buried in the dirt. There were enough cracks and holes in the bottom of the boat, now the roof, to provide light and ventilation. He could see empty jars scattered about.
Zero held a jar in his hand and grunted as he tried to unscrew the lid.
"What is it?"
"Sploosh!" His voice was strained as he worked on the jar. "That's what I call it. They were buried under the boat."
He still couldn't get the lid off. "I found sixteen jars. Here, hand me the shovel."
Stanley didn't have a lot of room to move. He reached behind him, grabbed the wooden end of the shovel, and held it out to Zero, blade first.
"Sometimes you just have to . . ." Zero said, then he hit the jar against the blade of the shovel, breaking the top of the jar clean off. He quickly brought the jar to his mouth and licked the sploosh off the jagged edges before it spilled.
"Careful," Stanley warned.
Zero picked up the cracked lid and licked the sploosh off that as well. Then he handed the broken jar to Stanley. "Drink some."
Stanley held it in his hand and stared at it a moment. He was afraid of the broken glass. He was also afraid of the sploosh. It looked like mud. Whatever it was, he realized, it must have been in the boat when the boat sank. That meant it was probably over a hundred years old. Who knew what kind of bacteria might be living in it?
"It's good," said Zero, encouraging him.
He wondered if Zero had heard of bacteria. He raised the jar to his mouth and carefully took a sip.
It was a warm, bubbly, mushy nectar, sweet and tangy. It felt like heaven as it flowed over his dry mouth and down his parched throat. He thought it might have been some kind of fruit at some time, perhaps peaches.
Zero smiled at him. "I told you it was good."Stanley didn't want to drink too much, but it was too good to resist. They passed the jar back and forth until it was empty. "How many are left?" he asked.
"None," said Zero.
Stanley's mouth dropped. "Now I have to take you back," he said.
"I'm not digging any more holes," said Zero.
"They won't make you dig," Stanley promised. "They'll probably send you to a hospital, like Barf Bag."
"Barf Bag stepped on a rattlesnake," said Zero.
Stanley remembered how he'd almost done the same. "I guess he didn't hear the rattle."
"He did it on purpose," said Zero.
"You think?"
"He took off his shoe and sock first."
Stanley shivered as he tried to imagine it.
"What's Mar-ya Luh-oh-oo?" asked Zero.
"What?"
Zero concentrated hard. "Mar ya, Luh oh oo."
"I have no idea."
"I'll show you," said Zero. He crawled hack out from under the boat.
Stanley followed. Back outside, he had to shield his eyes from the brightness.
Zero walked around to the back of the boat and pointed to the upside-down letters. "Mm-ar-yuh.
Luh-oh-oo."
Stanley smiled. "Mary Lou. It's the name of the boat."
"Mary Lou," Zero repeated, studying the letters. "I thought 'y' made the 'yuh' sound."
"It does," said Stanley. "But not when it's at the end of a word. Sometimes 'y' is a vowel and sometimes it's a consonant."
Zero suddenly groaned. He grabbed his stomach and bent over.
"Are you all right?"
Zero dropped to the ground. He lay on his side, with his knees pulled up to his chest. He continued togroan.
Stanley watched helplessly. He wondered if it was the sploosh. He looked back toward Camp Green Lake. At least he thought it was the direction of Camp Green Lake. He wasn't entirely sure.
Zero stopped moaning, and his body slowly unbent.
"I'm taking you back," said Stanley.
Zero managed to sit up. He took several deep breaths.
"Look, I got a plan so you won't get in trouble," Stanley assured him. "Remember when I found the gold tube. Remember, I gave it to X-Ray, and the Warden went crazy making us dig where she thought X-Ray found it. I think if I tell the Warden where I really found it, I think she'll let us off."
"I'm not going back," said Zero.
"You've got nowhere else to go," said Stanley.
Zero said nothing.
"You'll die out here," said Stanley.
"Then I'll die out here."
Stanley didn't know what to do. He had come to rescue Zero and instead drank the last of his sploosh.
He looked off into the distance. "I want you to look at something."
"I'm not—"
"I just want you to look at that mountain up there. See the one that has something sticking up out of it?"
"Yeah, I think."
"What does it look like to you? Does it look like anything?"
Zero said nothing.
But as he studied the mountain, his right hand slowly formed into a fist. He raised his thumb. His eyes went from the mountain, to his hand, then back to the mountain.
مشارکت کنندگان در این صفحه
تا کنون فردی در بازسازی این صفحه مشارکت نداشته است.
🖊 شما نیز می‌توانید برای مشارکت در ترجمه‌ی این صفحه یا اصلاح متن انگلیسی، به این لینک مراجعه بفرمایید.