سرفصل های مهم
شب قبل کریمس
توضیح مختصر
زمان مطالعه

13 دقیقه

سطح

سخت
دانلود اپلیکیشن «زیبوک»
این فصل را می‌توانید به بهترین شکل و با امکانات عالی در اپلیکیشن «زیبوک» بخوانید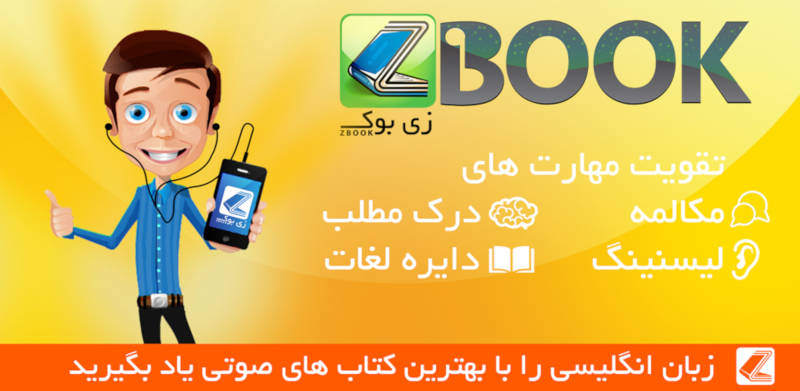 متن انگلیسی فصل
THE NIGHT BEFORE CHRISTMAS
On Christmas Eve again, there was a Christmas tree at the church in town. In good time, the Christmas box had gone to Mary, and the house was full of Christmas secrets as the girls hid from each other to wrap the presents for the Christmas tree. But at ten o'clock that morning, snow began to fall.
Still it seemed that it might be possible to go to the Christmas tree. All the afternoon Grace watched from the window, and once or twice the wind moderated. By suppertime, however, it was howling at the eaves, and the air was thick with flying snow.
"It's too dangerous to risk it," Pa said. It was a straight wind, blowing steadily, but you never could tell; it might turn into a blizzard while the people were in the church.
No plans had been made for Christmas Eve at home, so everyone had much to do. In the kitchen Laura was popping corn in the iron kettle set into a hole of the stove top from which she had removed the stove lid. She put a handful of salt into the kettle; when it was hot she put in a handful of popcorn. With a long-handled spoon she stirred it, while with the other hand she held the kettle's cover to keep the corn from flying out as it popped.
When it stopped popping she dropped in another handful of corn and kept on stirring, but now she need not hold the cover, for the popped white kernels stayed on top and kept the popping kernels from jumping out of the kettle.
Ma was boiling molasses in a pan. When Laura's kettle was full of popped corn, Ma dipped some into a large pan, poured a thin trickle of the boiling molasses over it, and then buttering her hands, she deftly squeezed handfuls of it into popcorn balls. Laura kept popping corn and Ma made it into balls until the large dishpan was heaped with their sweet crispness.
In the sitting room Carrie and Grace made little bags of pink mosquito netting, left over last summer from the screen door. They filled the bags with Christmas candy that Pa had brought from town that week.
"It's lucky I thought we'd want more candy than we'd likely get at the Christmas tree," Pa took credit to himself.
"Oh!" Carrie discovered. "We've made one bag too many. Grace miscounted."
"I did not!" Grace cried.
"Grace," Ma said.
"I am not contradicting!" cried Grace.
"Grace," said Pa.
Grace gulped. "Pa," she said. "I didn't count wrong. I guess I can count five! There was candy enough for another one, and it looks pretty in the pink bag."
"So it does, and it is nice to have an extra one. We haven't always been so lucky," Pa told her.
Laura remembered the Christmas on the Verdigris River in Indian Territory, when Mr. Edwards had walked eighty miles to bring her and Mary each one stick of candy. Wherever he was tonight, she wished him as much happiness as he had brought them. She remembered the Christmas Eve on Plum Creek in Minnesota, when Pa had been lost in the blizzard and they feared he would never come back. He had eaten the Christmas candy while he lay sheltered three days under the creek bank. Now here they were, in the snug warm house, with plenty of candy and other good things.
Yet now she wished that Mary were there, and she was trying not to think of Almanzo. When he first went away, letters had come from him often; then they had come regularly. Now for three weeks there had been no letter. He was at home, Laura thought, meeting his old friends and the girls he used to know. Springtime was four months away. He might forget her, or wish that he had not given her the ring that sparkled on her finger.
Pa broke into her thoughts. "Bring me the fiddle, Laura. Let's have a little music before we begin on these good things."
She brought him the fiddle box and he tuned the fiddle and resined the bow. "What shall I play?"
"Play Mary's song first," Laura answered. "Perhaps she is thinking of us."
Pa drew the bow across the strings and he and the fiddle sang:
"Ye banks and braes and streams around
The castle of Montgomery,
Green be your woods and fair your flowers, Your waters never drumlie;
There summer first unfolds her robes
And there the langest tarry,
For there I took the last fareweel
Of my sweet Highland Mary."
One Scots song reminded Pa of another, and with the fiddle he sang:
"My heart is sair, I dare na tell,
My heart is sair for somebody.
Oh! I could make a winter night,
A for the sake o' somebody."
Ma sat in her rocking chair beside the heater, and Carrie and Grace were snug in the window seat, but Laura moved restlessly around the room.
The fiddle sang a wandering tune of its own that made her remember June's wild roses. Then it caught up another tune to blend with Pa's voice.
"When marshalled on the mighty plane,
The glittering hosts bestud the sky
One star alone of all the train
Can catch the sinner's wandering eye.
It was my light, my guide, my all,
It bade my dark forebodings cease,
And through the storm and dangers thrall It led me to the port of peace.
Now safely moored, my perils o'er,
I'll sing, first in night's diadem
Forever and forever more,
The Star—the Star of Bethlehem."
Grace said softly, "The Christmas star."
The fiddle sang to itself again while Pa cocked his head, listening. "The wind is rising," he said. "Good thing we stayed home."
Then the fiddle began to laugh and Pa's voice laughed as he sang,
"Oh, do not stand so long outside,
Why need you be so shy?
The people's ears are open, John,
As they are passing by!
You can not tell what they may think
They've said strange things before
And if you wish to talk awhile,
Come in and shut the door!
Come in! Come in! Come in!"
Laura looked at Pa in amazement as he sang so loudly, looking at the door, "Come in! Come in! Come . . ."
Someone knocked at the door. Pa nodded to Laura to go to the door, while he ended the song. "Come in and shut the door!"
A gust of wind swirled snow into the room when Laura opened the door; it blinded her for a moment and when she could see she could not believe her eyes. The wind whirled snow around Almanzo as, speechless, she stood holding the door open.
"Come in!" Pa called. "Come in and shut the door!"
Shivering, he laid the fiddle in its box and put more coal on the fire. "That wind blows the cold into a fellow's bones," he said. "What about your team?"
"I drove Prince, and I put him in the stable beside Lady," Almanzo answered, as he shook the snow from his overcoat and hung it with his cap on the polished buffalo horns fastened to the wall near the door, while Ma rose from her chair to greet him.
Laura had retreated to the other end of the room, beside Carrie and Grace. When Almanzo looked toward them, Grace said, "I made an extra bag of candy."
"And I brought some oranges," Almanzo answered, taking a paper bag from his overcoat pocket. "I have a package with Laura's name on it, too, but isn't she going speak to me?"
"I can't believe it is you," Laura murmured. "You said you would be gone all winter."
"I decided I didn't want to stay away so long, and as you will speak to me, here is your Christmas gift."
"Come, Charles, put the fiddle away," said Ma.
"Carrie and Grace, help me bring in the popcorn balls."
Laura opened the small package that Almanzo gave her. The white paper unfolded; there was a white box inside. She lifted its lid. There in a nest of soft white cotton lay a gold bar pin. On its flat surface was etched a little house, and before it along the bar lay a tiny lake, and a spray of grasses and leaves.
"Oh, it is beautiful," she breathed. "Thank you!"
"Can't you thank a fellow better than that?" he asked, and then he put his arms around her while Laura kissed him and whispered, "I am glad you came back."
Pa came from the kitchen bringing a hodful of coal and Ma followed. Carrie brought in the pan of popcorn balls and Grace gave everyone a bag of candy.
While they ate the sweets, Almanzo told of driving all day in the cold winds and camping on the open prairie with no house nor shelter near, as he and Royal drove south into Nebraska. He told of seeing the beautiful capital building at Omaha; of muddy roads when they turned east into Iowa, where the farmers were burning their corn for fuel because they could not sell it for as much as twenty-five cents a bushel. He told of seeing the Iowa state capital at Des Moines; of rivers in flood that they crossed in Iowa and Missouri, until when faced with the Missouri River they turned north again.
So with interesting talk the evening sped by until the old clock struck twelve.
"Merry Christmas!" Ma said, rising from her chair, and "Merry Christmas!" everyone answered.
Almanzo put on his overcoat, his cap and mittens, said good night, and went out into the storm. Faintly the sleigh bells rang as he passed the house on his way home.
"Did you hear them before?" Laura asked Pa.
"Yes, and nobody was ever asked to come in oftener than he was," said Pa. "I suppose he couldn't hear me in the storm."
"Come, come, girls," Ma said. "If you don't get to sleep soon, Santa Claus will have no chance to fill the stockings."
In the morning, there would be all the surprises from the stockings, and at noon there would be the special Christmas feast, with a big fat hen stuffed and roasted, brown and juicy, and Almanzo would be there, for Ma had asked him to Christmas dinner. The wind was blowing hard, but it had not the shriek and howl of a blizzard wind, so probably he would be able to come tomorrow.
"Oh, Laura!" Carrie said, as Laura blew out the lamp in the bedroom. "Isn't this the nicest Christmas! Do Christmases get better all the time?"
"Yes," Laura said. "They do."
مشارکت کنندگان در این صفحه
تا کنون فردی در بازسازی این صفحه مشارکت نداشته است.
🖊 شما نیز می‌توانید برای مشارکت در ترجمه‌ی این صفحه یا اصلاح متن انگلیسی، به این لینک مراجعه بفرمایید.