سرفصل های مهم
بخش 05
توضیح مختصر
زمان مطالعه

63 دقیقه

سطح

خیلی سخت
دانلود اپلیکیشن «زیبوک»
این فصل را می‌توانید به بهترین شکل و با امکانات عالی در اپلیکیشن «زیبوک» بخوانید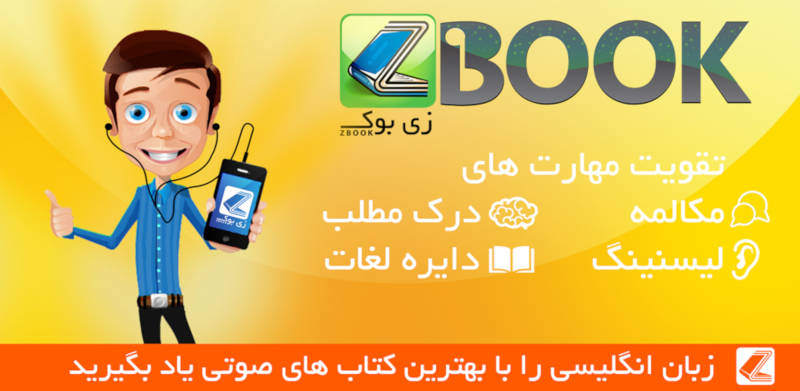 متن انگلیسی فصل
Gentlewomen of the jury! Bear with me! Allow me to take just a tiny bit of your precious time. So this was le grand moment. I had left my Lolita still sitting on the edge of the abysmal bed, drowsily raising her foot, fumbling at the shoelaces and showing as she did so the nether side of her thigh up to the crotch of her pantiesshe had always been singularly absentminded, or shameless, or both, in matters of legshow. This, then, was the hermetic vision of her which I had locked inafter satisfying myself that the door carried no inside bolt. The key, with its numbered dangler of carved wood, became forthwith the weighty sesame to a rapturous and formidable future. It was mine, it was part of my hot hairy fist. In a few minutessay, twenty, say half-an-hour, sicher its sicher as my uncle Gustave used to sayI would let myself into that "342" and find my nymphet, my beauty and bride, imprisoned in her crystal sleep. Jurors! If my happiness could have talked, it would have filled that genteel hotel with a deafening roar. And my only regret today is that I did not quietly deposit key "342" at the office, and leave the town, the country, the continent, the hemisphere,indeed, the globethat very same night.
Let me explain. I was not unduly disturbed by her self-accusatory innuendoes. I was still firmly resolved to pursue my policy of sparing her purity by operating only in the stealth of night, only upon a completely anesthetized little nude. Restraint and reverence were still my motto-even if that "purity" (incidentally, thoroughly debunked by modern science) had been slightly damaged through some juvenile erotic experience, no doubt homos@xual, at that accursed camp of hers. Of course, in my old-fashioned, old-world way, I, Jean-Jacques Humbert, had taken for granted, when I first met her, that she was as unravished as the stereotypical notion of "normal child" had been since the lamented end of the Ancient World B.C. and its fascinating practices. We are not surrounded in our enlighted era by little slave flowers that can be casually plucked between business and bath as they used to be in the days of the Romans; and we do not, as dignified Orientals did in still more luxurious times, use tiny entertainers fore and aft between the mutton and the rose sherbet. The whole point is that the old link between the adult world and the child world has been completely severed nowadays by new customs and new laws. Despite my having dabbled in psychiatry and social work, I really knew very little about children. After all, Lolita was only twelve, and no matter what concessions I made to time and placeeven bearing in mind the crude behavior of American schoolchildrenI still was under the impression that whatever went on among those brash brats, went on at a later age, and in a different environment. Therefore (to retrieve the thread of this explanation) the moralist in me by-passed the issue by clinging to conventional notions of what twelve-year-old girls should be. The child therapist in me (a fake, as most of them arebut no matter) regurgitated neo-Freudian hash and conjured up a dreaming and exaggerating Dolly in the "latency" period of girlhood. Finally, the sensualist in me (a great and insane monster) had no objection to some depravity in his prey. But somewhere behind the raging bliss, bewildered shadows conferredand not to have heeded them, this is what I regret! Human beings, attend! I should have understood that Lolita had already proved to be something quite different from innocent Annabel, and that the nymphean evil breathing through every pore of the fey child that I had prepared for my secret delectation, would make the secrecy impossible, and the delectation lethal. I should have known (by the signs made to me by something in Lolitathe real child Lolita or some haggard angel behind her back) that nothing but pain and horror would result from the expected rapture. Oh, winged gentlemen of the jury!
And she was mine, she was mine, the key was in my fist, my fist was in my pocket, she was mine. In the course of evocations and schemes to which I had dedicated so many insomnias, I had gradually eliminated all the superfluous blur, and by stacking level upon level of translucent vision, had evolved a final picture. Naked, except for one sock and her charm bracelet, spread-eagled on the bed where my philter had felled herso I foreglimpsed her; a velvet hair ribbon was still clutched in her hand; her honey-brown body, with the white negative image of a rudimentary swimsuit patterned against her tan, presented to me its pale breastbuds; in the rosy lamplight, a little pubic floss glistened on its plump hillock. The cold key with its warm wooden addendum was in my pocket.
I wandered through various public rooms, glory below, gloom above: for the look of lust always is gloomy; lust is never quite sureeven when the velvety victim is locked up in one's dungeonthat some rival devil or influential god may still not abolish one's prepared triumph. In common parlance, I needed a drink; but there was no barroom in that venerable place full of perspiring philistines and period objects.
I drifted to the Men's Room. There, a person in the clerical blacka "hearty party" comme on ditchecking with the assistance of Vienna, if it was still there, inquired of me how I had liked Dr. Boyd's talk, and looked puzzled when I (King Sigmund the Second) said Boyd was quite a boy. Upon which, I neatly chucked the tissue paper I had been wiping my sensitive finger tips with into the receptacle provided for it, and sallied lobbyward. Comfortably resting my elbows on the counter, I asked Mr. Potts was he quite sure my wife had not telephoned, and what about that cot? He answered she had not (she was dead, of course) and the cot would be installed tomorrow if we decided to stay on. From a big crowded place called The Hunters' Hall came a sound of many voices discussing horticulture or eternity. Another room, called The Raspberry Room, all bathed in light, with bright little tables and a large one with "refreshments," was still empty except for a hostess (that type of worn woman with a glassy smile and Charlotte's manner of speaking); she floated up to me to ask if I was Mr. Braddock, because if so, Miss Beard had been looking for me. "What a name for a woman," I said and strolled away.
In and out of my heart flowed my rainbow blood. I would give her till half-past-nine. Going back to the lobby, I found there a change: a number of people in floral dresses or black cloth had formed little groups here and there, and some elfish chance offered me the sight of a delightful child of Lolita's age, in Lolita's type of frock, but pure white, and there was a white ribbon in her black hair. She was not pretty, but she was a nymphet, and her ivory pale legs and lily neck formed for one memorable moment a most pleasurable antiphony (in terms of spinal music) to my desire for Lolita, brown and pink, flushed and fouled. The pale child noticed my gaze (which was really quite casual and debonair), and being ridiculously self-conscious, lost countenance completely, rolling her eyes and putting the back of her hand to her cheek, and pulling at the hem of her skirt, and finally turning her thin mobile shoulder blades to me in specious chat with her cow-like mother.
I left the loud lobby and stood outside, on the white steps, looking at the hundreds of powdered bugs wheeling around the lamps in the soggy black night, full of ripple and stir. All I would doall I would dare dowould amount to such a trifle… Suddenly I was aware that in the darkness next to me there was somebody sitting in a chair on the pillared porch. I could not really see him but what gave him away was the rasp of a screwing off, then a discreet gurgle, then the final note of a placid screwing on. I was about to move away when his voice addressed me: "Where the devil did you get her?"
"I beg your pardon?"
"I said: the weather is getting better."
"Seems so."
"Who's the lassie?"
"My daughter."
"You lieshe's not."
"I beg your pardon?"
"I said: July was hot. Where's her mother?"
"Dead."
"I see. Sorry. By the way, why don't you two lunch with me tomorrow. That dreadful crowd will be gone by then."
"We'll be gone too. Good night."
"Sorry. I'm pretty drunk. Good night. That child of yours needs a lot of sleep. Sleep is a rose, as the Persians say. Smoke?"
"Not now."
He struck a light, but because he was drunk, or because the wind was, the flame illumined not him but another person, a very old man, one of those permanent guests of old hotelsand his white rocker. Nobody said anything and the darkness returned to its initial place. Then I heard the old-timer cough and deliver himself of some sepulchral mucus.
I left the porch. At least half an hour in all had elapsed. I ought to have asked for a sip. The strain was beginning to tell. If a violin string can ache, then I was that string. But it would have been unseemly to display any hurry. As I made my way through a constellation of fixed people in one corner of the lobby, there came a blinding flashand beaming Dr. Braddock, two orchid-ornamentalized matrons, the small girl in white, and presumably the bared teeth of Humbert Humbert sidling between the bridelike lassie and the enchanted cleric, were immortalizedinsofar as the texture and print of small-town newspapers can be deemed immortal. A twittering group had gathered near the elevator. I again chose the stairs. 342 was near the fire escape. One could stillbut the key was already in the lock, and then I was in the room.
The door of the lighted bathroom stood ajar; in addition to that, a skeleton glow came though the Venetian blind from the outside arclights; these intercrossed rays penetrated the darkness of the bedroom and revealed the following situation.
Clothed in one of her old nightgowns, my Lolita lay on her side with her back to me, in the middle of the bed. Her lightly veiled body and bare limbs formed a Z. She had put both pillows under her dark rousled head; a band of pale light crossed her top vertebrae.
I seemed to have shed my clothes and slipped into pajamas with the kind of fantastic instantaneousness which is implied when in a cinematographic scene the process of changing is cut; and I had already placed my knee on the edge of the bed when Lolita turned her head and stared at me though the striped shadows.
Now this was something the intruder had not expected. The whole pill-spiel (a rather sordid affair, entre nous soit dit) had had for object a fastness of sleep that a whole regiment would not have disturbed, and here she was staring at me, and thickly calling me "Barbara." Barbara, wearing my pajamas which were much too tight for her, remained poised motionless over the little sleep-talker. Softly, with a hopeless sigh, Dolly turned away, resuming her initial position. For at least two minutes I waited and strained on the brink, like that tailor with his homemade parachute forty years ago when about to jump from the Eiffel Tower. Her faint breathing had the rhythm of sleep. Finally I heaved myself onto my narrow margin of bed, stealthily pulled at the odds and ends of sheets piled up to the south of my stone-cold heelsand Lolita lifted her head and gaped at me.
As I learned later from a helpful pharmaceutist, the purple pill did not even belong to the big and noble family of barbiturates, and though it might have induced sleep in a neurotic who believed it to be a potent drug, it was too mild a sedative to affect for any length of time a wary, albeit weary, nymphet. Whether the Ramsdale doctor was a charlatan or a shrewd old rogue, does not, and did not, really matter. What mattered, was that I had been deceived. When Lolita opened her eyes again, I realized that whether or not the drug might work later in the night, the security I had relied upon was a sham one. Slowly her head turned away and dropped onto her unfair amount of pillow. I lay quite still on my brink, peering at her rumpled hair, at the glimmer of nymphet flesh, where half a haunch and half a shoulder dimly showed, and trying to gauge the depth of her sleep by the rate of her respiration. Some time passed, nothing changed, and I decided I might risk getting a little closer to that lovely and maddening glimmer; but hardly had I moved into its warm purlieus than her breathing was suspended, and I had the odious feeling that little Dolores was wide awake and would explode in screams if I touched her with any part of my wretchedness. Please, reader: no matter your exasperation with the tenderhearted, morbidly sensitive, infinitely circumspect hero of my book, do not skip these essential pages! Imagine me; I shall not exist if you do not imagine me; try to discern the doe in me, trembling in the forest of my own iniquity; let's even smile a little. After all, there is no harm in smiling. For instance (I almost wrote "frinstance"), I had no place to rest my head, and a fit of heartburn (they call those fries "French," grand Dieu!) was added to my discomfort.
She was again fast asleep, my nymphet, but still I did not dare to launch upon my enchanted voyage. La Petite Dormeuse ou l'Amant Ridicule. Tomorrow I would stuff her with those earlier pills that had so thoroughly numbed her mummy. In the glove compartmentor in the Gladstone bag? Should I wait a solid hour and then creep up again? The science of nympholepsy is a precise science. Actual contact would do it in one second flat. An interspace of a millimeter would do it in ten. Let us wait.
There is nothing louder than an American hotel; and, mind you, this was supposed to be a quiet, cozy, old-fashioned, homey place"gracious living" and all that stuff. The clatter of the elevator's gatesome twenty yards northeast of my head but as clearly perceived as if it were inside my left templealternated with the banging and booming of the machine's various evolutions and lasted well beyond midnight. Every now and then, immediately east of my left ear (always assuming I lay on my back, not daring to direct my viler side toward the nebulous haunch of my bed-mate), the corridor would brim with cheerful, resonant and inept exclamations ending in a volley of good-nights. When that stopped, a toilet immediately north of my cerebellum took over. It was a manly, energetic, deep-throated toilet, and it was used many times. Its gurgle and gush and long afterflow shook the wall behind me. Then someone in a southern direction was extravagantly sick, almost coughing out his life with his liquor, and his toilet descended like a veritable Niagara, immediately beyond our bathroom. And when finally all the waterfalls had stopped, and the enchanted hunters were sound asleep, the avenue under the window of my insomnia, to the west of my wakea staid, eminently residential, dignified alley of huge treesdegenerated into the despicable haunt of gigantic trucks roaring through the wet and windy night.
And less than six inches from me and my burning life, was nebulous Lolita! After a long stirless vigil, my tentacles moved towards her again, and this time the creak of the mattress did not awake her. I managed to bring my ravenous bulk so close to her that I felt the aura of her bare shoulder like a warm breath upon my cheek. And then, she sat up, gasped, muttered with insane rapidity something about boats, tugged at the sheets and lapsed back into her rich, dark, young unconsciousness. As she tossed, within that abundant flow of sleep, recently auburn, at present lunar, her arm struck me across the face. For a second I held her. She freed herself from the shadow of my embracedoing this not consciously, not violently, not with any personal distaste, but with the neutral plaintive murmur of a child demanding its natural rest. And again the situation remained the same: Lolita with her curved spine to Humbert, Humbert resting his head on his hand and burning with desire and dyspepsia.
The latter necessitated a trip to the bathroom for a draft of water which is the best medicine I know in my case, except perhaps milk with radishes; and when I re-entered the strange pale-striped fastness where Lolita's old and new clothes reclined in various attitudes of enchantment on pieces of furniture that seemed vaguely afloat, my impossible daughter sat up and in clear tones demanded a drink, too. She took the resilient and cold paper cup in her shadowy hand and gulped down its contents gratefully, her long eyelashes pointing cupward, and then, with an infantile gesture that carried more charm than any carnal caress, little Lolita wiped her lips against my shoulder. She fell back on her pillow (I had subtracted mine while she drank) and was instantly asleep again.
I had not dared offer her a second helping of the drug, and had not abandoned hope that the first might still consolidate her sleep. I started to move toward her, ready for any disappointment, knowing I had better wait but incapable of waiting. My pillow smelled of her hair. I moved toward my glimmering darling, stopping or retreating every time I thought she stirred or was about to stir. A breeze from wonderland had begun to affect my thoughts, and now they seemed couched in italics, as if the surface reflecting them were wrinkled by the phantasm of that breeze. Time and again my consciousness folded the wrong way, my shuffling body entered the sphere of sleep, shuffled out again, and once or twice I caught myself drifting into a melancholy snore. Mists of tenderness enfolded mountains of longing. Now and then it seemed to me that the enchanted prey was about to meet halfway the enchanted hunter, that her haunch was working its way toward me under the soft sand of a remote and fabulous beach; and then her dimpled dimness would stir, and I would know she was farther away from me than ever.
If I dwell at some length on the tremors and groupings of that distant night, it is because I insist upon proving that I am not, and never was, and never could have been, a brutal scoundrel. The gentle and dreamy regions though which I crept were the patrimonies of poetsnot crime's prowling ground. Had I reached my goal, my ecstasy would have been all softness, a case of internal combustion of which she would hardly have felt the heat, even if she were wide awake. But I still hoped she might gradually be engulfed in a completeness of stupor that would allow me to taste more than a glimmer of her. And so, in between tentative approximations, with a confusion of perception metamorphosing her into eyespots of moonlight or a fluffy flowering bush, I would dream I regained consciousness, dream I lay in wait.
In the first antemeridian hours there was a lull in the restless hotel night. Then around four the corridor toilet cascaded and its door banged. A little after five a reverberating monologue began to arrive, in several installments, from some courtyard or parking place. It was not really a monologue, since the speaker stopped every few seconds to listen (presumably) to another fellow, but that other voice did not reach me, and so no real meaning could be derived from the part heard. Its matter-of-fact intonations, however, helped to bring in the dawn, and the room was already suffused with lilac gray, when several industrious toilets went to work, one after the other, and the clattering and whining elevator began to rise and take down early risers and downers, and for some minutes I miserably dozed, and Charlotte was a mermaid in a greenish tank, and somewhere in the passage Dr. Boyd said "Good morning to you" in a fruity voice, and birds were busy in the trees, and then Lolita yawned.
Frigid gentlewomen of the jury! I had thought that months, perhaps years, would elapse before I dared to reveal myself to Dolores Haze; but by six she was wide awake, and by six fifteen we were technically lovers. I am going to tell you something very strange: it was she who seduced me.
Upon hearing her first morning yawn, I feigned handsome profiled sleep. I just did not know what to do. Would she be shocked at finding me by her side, and not in some spare bed? Would she collect her clothes and lock herself up in the bathroom? Would she demand to be taken at once to Ramsdaleto her mother's bedsideback to camp? But my Lo was a sportive lassie. I felt her eyes on me, and when she uttered at last that beloved chortling note of hers, I knew her eyes had been laughing. She rolled over to my side, and her warm brown hair came against my collarbone. I gave a mediocre imitation of waking up. We lay quietly. I gently caressed her hair, and we gently kissed. Her kiss, to my delirious embarrassment, had some rather comical refinements of flutter and probe which made me conclude she had been coached at an early age by a little Lesbian. No Charlie boy could have taught her that. As if to see whether I had my fill and learned the lesson, she drew away and surveyed me. Her cheekbones were flushed, her full underlip glistened, my dissolution was near. All at once, with a burst of rough glee (the sign of the nymphet!), she put her mouth to my earbut for quite a while my mind could not separate into words the hot thunder of her whisper, and she laughed, and brushed the hair off her face, and tried again, and gradually the odd sense of living in a brand new, mad new dream world, where everything was permissible, came over me as I realized what she was suggesting. I answered I did not know what game she and Charlie had played. "You mean you have never?"her features twisted into a stare of disgusted incredulity. "You have never" she started again. I took time out by nuzzling her a little. "Lay off, will you," she said with a twangy whine, hastily removing her brown shoulder from my lips. (It was very curious the way she consideredand kept doing so for a long timeall caresses except kisses on the mouth or the stark act of love either "romantic slosh" or "abnormal".) "You mean," she persisted, now kneeling above me, "you never did it when you were a kid?"
"Never," I answered quite truthfully.
"Okay," said Lolita, "here is where we start."
However, I shall not bore my learned readers with a detailed account of Lolita's presumption. Suffice it to say that not a trace of modesty did I perceive in this beautiful hardly formed young girl whom modern co-education, juvenile mores, the campfire racket and so forth had utterly and hopelessly depraved. She saw the stark act merely as part of a youngster's furtive world, unknown to adults. What adults did for purposes of procreation was no business of hers. My life was handled by little Lo in an energetic, matter-of-fact manner as if it were an insensate gadget unconnected with me. While eager to impress me with the world of tough kids, she was not quite prepared for certain discrepancies between a kid's life and mine. Pride alone prevented her from giving up; for, in my strange predicament, I feigned supreme stupidity and had her have her wayat least while I could still bear it. But really these are irrelevant matters; I am not concerned with so-called "s@x" at all. Anybody can imagine those elements of animality. A greater endeavor lures me on: to fix once for all the perilous magic of nymphets.
I have to tread carefully. I have to speak in a whisper. Oh you, veteran crime reporter, you grave old usher, you once popular policeman, now in solitary confinement after gracing that school crossing for years, you wretched emeritus read to by a boy! It would never do, would it, to have you fellows fall madly in love with my Lolita! had I been a painter, had the management of The Enchanted Hunters lost its mind one summer day and commissioned me to redecorate their dining room with murals of my own making, this is what I might have thought up, let me list some fragments: There would have been a lake. There would have been an arbor in flame-flower. There would have been nature studiesa tiger pursuing a bird of paradise, a choking snake sheathing whole the flayed trunk of a shoat. There would have been a sultan, his face expressing great agony (belied, as it were, by his molding caress), helping a callypygean slave child to climb a column of onyx. There would have been those luminous globules of gonadal glow that travel up the opalescent sides of juke boxes. There would have been all kinds of camp activities on the part of the intermediate group, Canoeing, Coranting, Combing Curls in the lakeside sun. There would have been poplars, apples, a suburban Sunday. There would have been a fire opal dissolving within a ripple-ringed pool, a last throb, a last dab of color, stinging red, smearing pink, a sigh, a wincing child.
I am trying to describe these things not to relive them in my present boundless misery, but to sort out the portion of hell and the portion of heaven in that strange, awful, maddening worldnymphet love. The beastly and beautiful merged at one point, and it is that borderline I would like to fix, and I feel I fail to do so utterly. Why?
The stipulation of the Roman law, according to which a girl may marry at twelve, was adopted by the Church, and is still preserved, rather tacitly, in some of the United States. And fifteen is lawful everywhere. There is nothing wrong, say both hemispheres, when a brute of forty, blessed by the local priest and bloated with drink, sheds his sweat-drenched finery and thrusts himself up to the hilt into his youthful bride. "In such stimulating temperate climates [says an old magazine in this prison library] as St. Louis, Chicago and Cincinnati, girls mature about the end of their twelfth year." Dolores Haze was born less than three hundred miles from stimulating Cincinnati. I have but followed nature. I am nature's faithful hound. Why then this horror that I cannot shake off? Did I deprive her of her flower? Sensitive gentlewomen of the jury, I was not even her first lover.
She told me the way she had been debauched. We ate flavorless mealy bananas, bruised peaches and very palatable potato chips, and die Lleine told me everything. Her voluble but disjointed account was accompanied by many a droll moue. As I think I have already observed, I especially remember one wry face on an "ugh!" basis: jelly-mouth distended sideways and eyes rolled up in a routine blend of comic disgust, resignation and tolerance for young frailty.
Her astounding tale started with an introductory mention of her tent-mate of the previous summer, at another camp, a "very select" one as she put it. That tent-mate ("quite a derelict character," "half-crazy," but a "swell kid") instructed her in various manipulations. At first, loyal Lo refused to tell me her name.
"Was it Grace Angel?" I asked.
She shook her head. No, it wasn't it was the daughter of a big shot. He
"Was it perhaps Rose Carmine?"
"No, of course not. Her father"
"Was it, then, Agnes Sheridan perchance?"
She swallowed and shook her headand then did a double take.
"Say, how come you know all those kids?"
I explained.
"Well," she said. "They are pretty bad, some of that school bunch, but not that bad. If you have to know, her name was Elizabeth Talbot, she goes now to a swanky private school, her father is an executive."
I recalled with a funny pang the frequency with which poor Charlotte used to introduce into party chat such elegant tidbits as "when my daughter was out hiking last year with the Talbot girl."
I wanted to know if either mother learned of those sapphic diversions?
"Gosh no," exhaled limp Lo mimicking dread and relief, pressing a falsely fluttering hand to her chest.
I was more interested, however, in heteros@xual experience. She had entered the sixth grade at eleven, soon after moving to Ramsdale from the Middle West. What did she mean by "pretty bad"?
Well, the Miranda twins had shared the same bed for years, and Donald Scott, who was the dumbest boy in the school, had done it with Hazel Smith in his uncle's garage, and Kenneth Knightwho was the brightestused to exhibit himself wherever and whenever he had a chance, and
"Let us switch to Camp Q," I said. And presently I got the whole story.
Barbara Burke, a sturdy blond, two years older than Lo and by far the camp's best swimmer, had a very special canoe which she shared with Lo "because I was the only other girl who could make Willow Island" (some swimming test, I imagine). Through July, every morningmark, reader, every blessed morningBarbara and Lo would be helped to carry the boat to Onyx or Eryx (two small lakes in the wood) by Charlie Holmes, the camp mistress' son, aged thirteenand the only human male for a couple of miles around (excepting an old meek stone-deaf handyman, and a farmer in an old Ford who sometimes sold the campers eggs as farmers will); every morning, oh my reader, the three children would take a short cut through the beautiful innocent forest brimming with all the emblems of youth, dew, birdsongs, and at one point, among the luxuriant undergrowth, Lo would be left as sentinel, while Barbara and the boy copulated behind a bush.
At first, Lo had refused "to try what it was like," but curiosity and camaraderie prevailed, and soon she and Barbara were doing it by turns with the silent, coarse and surly but indefatigable Charlie, who had as much s@x appeal as a raw carrot but sported a fascinating collection of contraceptives which he used to fish out of a third nearby lake, a considerably larger and more populous one, called Lake Climax, after the booming young factory town of that name. Although conceding it was "sort of fun" and "fine for the complexion," Lolita, I am glad to say, held Charlie's mind and manners in the greatest contempt. Nor had her temperament been roused by that filthy fiend. In fact, I think he had rather stunned it, despite the "fun." By that time it was close to ten. With the ebb of lust, an ashen sense of awfulness, abetted by the realistic drabness of a gray neuralgic day, crept over me and hummed within my temples. Brown, naked, frail Lo, her narrow white buttocks to me, her sulky face to a door mirror, stood, arms akimbo, feet (in new slippers with pussy-fur tops) wide apart, and through a forechanging lock tritely mugged at herself in the glass. From the corridor came the cooing voices of colored maids at work, and presently there was a mild attempt to open the door of our room. I had Lo go to the bathroom and take a much-needed soap shower. The bed was a frightful mess with overtones of potato chips. She tried on a two-piece navy wool, then a sleeveless blouse with a swirly clathrate skirt, but the first was too tight and the second too ample, and when I begged her to hurry up (the situation was beginning to frighten me), Lo viciously sent those nice presents of mine hurtling into a corner, and put on yesterday's dress. When she was ready at last, I gave her a lovely new purse of simulated calf (in which I had slipped quite a few pennies and two mint-bright dimes) and told her to buy herself a magazine in the lobby.
"I'll be down in a minute," I said. "And if I were you, my dear, I would not talk to strangers."
Except for my poor little gifts, there was not much to pack; but I was forced to devote a dangerous amount of time (was she up to something downstairs?) to arranging the bed in such a way as to suggest the abandoned nest of a restless father and his tomboy daughter, instead of an ex-convict's saturnalia with a couple of fat old whores. Then I finished dressing and had the hoary bellboy come up for the bags.
Everything was fine. There, in the lobby, she sat, deep in an overstuffed blood-red armchair, deep in a lurid movie magazine. A fellow of my age in tweeds (the genre of the place had changed overnight to a spurious country-squire atmosphere) was staring at my Lolita over his dead cigar and stale newspaper. She wore her professional white socks and saddle oxfords, and that bright print frock with the square throat; a splash of jaded lamplight brought out the golden down on her warm brown limbs. There she sat, her legs carelessly highcrossed, and her pale eyes skimming along the lines with every now and then a blink. Bill's wife had worshipped him from afar long before they ever met: in fact, she used to secretly admire the famous young actor as he ate sundaes in Schwab's drugstore. Nothing could have been more childish than her snubbed nose, freckled face or the purplish spot on her naked neck where a fairytale vampire had feasted, or the unconscious movement of her tongue exploring a touch of rosy rash around her swollen lips; nothing could be more harmless than to read about Jill, an energetic starlet who made her own clothes and was a student of serious literature; nothing could be more innocent than the part in that glossy brown hair with that silky sheen on the temple; nothing could be more naiveBut what sickening envy the lecherous fellow whoever he wascome to think of it, he resembled a little my Swiss uncle Gustave, also a great admirer of le dcouvertwould have experienced had he known that every nerve in me was still anointed and ringed with the feel of her bodythe body of some immortal demon disguised as a female child.
Was pink pig Mr. Swoon absolutely sure my wife had not telephoned? He was. If she did, would he tell her we had gone on to Aunt Clare's place? He would, indeedie. I settled the bill and roused Lo from her chair. She read to the car. Still reading, she was driven to a so-called coffee shop a few blocks south. Oh, she ate all right. She even laid aside her magazine to eat, but a queer dullness had replaced her usual cheerfulness. I knew little Lo could be very nasty, so I braced myself and grinned, and waited for a squall. I was unbathed, unshaven, and had had no bowel movement. My nerves were a-jangle. I did not like the way my little mistress shrugged her shoulders and distended her nostrils when I attempted casual small talk. Had Phyllis been in the know before she joined her parents in Maine? I asked with a smile. "Look," said Lo making a weeping grimace, "let us get off the subject." I then triedalso unsuccessfully, no matter how I smacked my lipsto interest her in the road map. Our destination was, let me remind my patient reader whose meek temper Lo ought to have copied, the gay town of Lepingville, somewhere near a hypothetical hospital. That destination was in itself a perfectly arbitrary one (as, alas, so many were to be), and I shook in my shoes as I wondered how to keep the whole arrangement plausible, and what other plausible objectives to invent after we had taken in all the movies in Lepingville. More and more uncomfortable did Humbert Feel. It was something quite special, that feeling: an oppressive, hideous constraint as if I were sitting with the small ghost of somebody I had just killed.
As she was in the act of getting back into the car, an expression of pain flitted across Lo's face. It flitted again, more meaningfully, as she settled down beside me. No doubt, she reproduced it that second time for my benefit. Foolishly, I asked her what was the matter. "Nothing, you brute," she replied. "You what?" I asked. She was silent. Leaving Briceland. Loquacious Lo was silent. Cold spiders of panic crawled down my back. This was an orphan. This was a lone child, an absolute waif, with whom a heavy-limbed, foul-smelling adult had had strenuous intercourse three times that very morning. Whether or not the realization of a lifelong dream had surpassed all expectation, it had, in a sense, overshot its markand plunged into a nightmare. I had been careless, stupid, and ignoble. And let me be quite frank: somewhere at the bottom of that dark turmoil I felt the writhing of desire again, so monstrous was my appetite for that miserable nymphet. Mingled with the pangs of guilt was the agonizing through that her mood might prevent me from making love to her again as soon as I found a nice country road where to park in peace. In other words, poor Humbert Humbert was dreadfully unhappy, and while steadily and inanely driving toward Lepingville, he kept racking his brains for some quip, under the bright wing of which he might dare turn to his seatmate. It was she, however, who broke the silence: "Oh, a squashed squirrel," she said. "What a shame."
"Yes, isn't it?" (eager, hopeful Hum).
"Let us stop at the next gas station," Lo continued. "I want to go to the washroom."
"We shall stop wherever you want," I said. And then as a lovely, lonely, supercilious grove (oaks, I thought; American trees at that stage were beyond me) started to echo greenly the rush of our car, a red and ferny road on our right turned its head before slanting into the woodland, and I suggested we might perhaps
"Drive on," my Lo cried shrilly.
"Righto. Take it easy." (Down, poor beast, down.)
I glanced at her. Thank God, the child was smiling.
"You chump," she said, sweetly smiling at me. "You revolting creature. I was a daisy-fresh girl, and look what you've done to me. I ought to call the police and tell them you raped me. Oh, you dirty, dirty old man."
Was she just joking? An ominous hysterical note rang through her silly words. Presently, making a sizzling sound with her lips, she started complaining of pains, said she could not sit, said I had torn something inside her. The sweat rolled down my neck, and we almost ran over some little animal or other that was crossing the road with tail erect, and again my vile-tempered companion called me an ugly name. When we stopped at the filling station, she scrambled out without a word and was a long time away. Slowly, lovingly, an elderly friend with a broken nose wiped my windshieldthey do it differently at every place, from chamois cloth to soapy brush, this fellow used a pink sponge.
She appeared at last. "Look," she said in that neutral voice that hurt me so, "give me some dimes and nickels. I want to call mother in that hospital. What's the number?"
"Get in," I said. "You can't call that number."
"Why?"
"Get in and slam the door."
She got in and slammed the door. The old garage man beamed at her. I swung onto the highway.
"Why can't I call my mother if I want to?"
"Because," I answered, "your mother is dead."
In the gay town of Lepingville I bought her four books of comics, a box of candy, a box of sanitary pads, two cokes, a manicure set, a travel clock with a luminous dial, a ring with a real topaz, a tennis racket, roller skates with white high shoes, field glasses, a portable radio set, chewing gum, a transparent raincoat, sunglasses, some more garmentsswooners, shorts, all kinds of summer frocks. At the hotel we had separate rooms, but in the middle of the night she came sobbing into mine, and we made it up very gently. You see, she had absolutely nowhere else to go.
PART TWO
1 It was then that began our extensive travels all over the States. To any other type of tourist accommodation I soon grew to prefer the Functional Motelclean, neat, safe nooks, ideal places for sleep, argument, reconciliation, insatiable illicit love. At first, in my dread of arousing suspicion, I would eagerly pay for both sections of one double unit, each containing a double bed. I wondered what type of foursome this arrangement was even intended for, since only a pharisaic parody of privacy could be attained by means of the incomplete partition dividing the cabin or room into two communicating love nests. By and by, the very possibilities that such honest promiscuity suggested (two young couples merrily swapping mates or a child shamming sleep to earwitness primal sonorities) made me bolder, and every now and then I would take a bed-and-cot or twin-bed cabin, a prison cell or paradise, with yellow window shades pulled down to create a morning illusion of Venice and sunshine when actually it was Pennsylvania and rain.
We came to knownous connmes, to use a Flaubertian intonationthe stone cottages under enormous Chateaubriandesque trees, the brick unit, the adobe unit, the stucco court, on what the Tour Book of the Automobile Association describes as "shaded" or "spacious" or "landscaped" grounds. The log kind, finished in knotty pine, reminded Lo, by its golden-brown glaze, of friend-chicken bones. We held in contempt the plain whitewashed clapboard Kabins, with their faint sewerish smell or some other gloomy self-conscious stench and nothing to boast of (except "good beds"), and an unsmiling landlady always prepared to have her gift ("… well, I could give you…") turned down.
Nous connmes (this is royal fun) the would-be enticements of their repetitious namesall those Sunset Motels, U-Beam Cottages, Hillcrest Courts, Pine View Courts, Mountain View Courts, Skyline Courts, Park Plaza Courts, Green Acres, Mac's Courts. There was sometimes a special line in the write-up, such as "Children welcome, pets allowed" (You are welcome, you are allowed). The baths were mostly tiled showers, with an endless variety of spouting mechanisms, but with one definitely non-Laodicean characteristic in common, a propensity, while in use, to turn instantly beastly hot or blindingly cold upon you, depending on whether your neighbor turned on his cold or his hot to deprive you of a necessary complement in the shower you had so carefully blended. Some motels had instructions pasted above the toilet (on whose tank the towels were unhygienically heaped) asking guests not to throw into its bowl garbage, beer cans, cartons, stillborn babies; others had special notices under glass, such as Things to Do (Riding: You will often see riders coming down Main Street on their way back from a romantic moonlight ride. "Often at 3 a.m.," sneered unromantic Lo).
Nous connmes the various types of motor court operators, the reformed criminal, the retired teacher and the business flop, among the males; and the motherly, pseudo-ladylike and madamic variants among the females. And sometimes trains would cry in the monstrously hot and humid night with heartrending and ominous plangency, mingling power and hysteria in one desperate scream.
We avoided Tourist Homes, country cousins of Funeral ones, old-fashioned, genteel and showerless, with elaborate dressing tables in depressingly white-and-pink little bedrooms, and photographs of the landlady's children in all their instars. But I did surrender, now and then, to Lo's predilection for "real" hotels. She would pick out in the book, while I petted her in the parked car in the silence of a dusk-mellowed, mysterious side-road, some highly recommended lake lodge which offered all sorts of things magnified by the flashlight she moved over them, such as congenial company, between-meals snacks, outdoor barbecuesbut which in my mind conjured up odious visions of stinking high school boys in sweatshirts and an ember-red cheek pressing against hers, while poor Dr. Humbert, embracing nothing but two masculine knees, would cold-humor his piles on the damp turf. Most empty to her, too, were those "Colonial" Inns, which apart from "gracious atmosphere" and picture windows, promised "unlimited quantities of M-m-m food." Treasured recollections of my father's palatial hotel sometimes led me to seek for its like in the strange country we traveled through. I was soon discouraged; but Lo kept following the scent of rich food ads, while I derived a not exclusively economic kick from such roadside signs as Timber Hotel, Children under 14 Free. On the other hand, I shudder when recalling that soi-disant "high-class" resort in a Midwestern state, which advertised "raid-the-icebox" midnight snacks and, intrigued by my accent, wanted to know my dead wife's and dead mother's maiden names. A two-days' stay there cost me a hundred and twenty-four dollars! And do you remember, Miranda, that other "ultrasmart" robbers' den with complimentary morning coffee and circulating ice water, and no children under sixteen (no Lolitas, of course)?
Immediately upon arrival at one of the plainer motor courts which became our habitual haunts, she would set the electric fan a-whirr, or induce me to drop a quarter into the radio, or she would read all the signs and inquire with a whine why she could not go riding up some advertised trail or swimming in that local pool of warm mineral water. Most often, in the slouching, bored way she cultivated, Lo would fall prostrate and abominably desirable into a red springchair or a green chaise longue, or a steamer chair of striped canvas with footrest and canopy, or a sling chair, or any other lawn chair under a garden umbrella on the patio, and it would take hours of blandishments, threats and promises to make her lend me for a few seconds her brown limbs in the seclusion of the five-dollar room before undertaking anything she might prefer to my poor joy.
A combination of navet and deception, of charm and vulgarity, of blue silks and rosy mirth, Lolita, when she chose, could be a most exasperating brat. I was not really quite prepared for her fits of disorganized boredom, intense and vehement griping, her sprawling, droopy, dopey-eyed style, and what is called goofing offa kind of diffused clowning which she thought was tough in a boyish hoodlum way. Mentally, I found her to be a disgustingly conventional little girl. Sweet hot jazz, square dancing, gooey fudge sundaes, musicals, movie magazines and so forththese were the obvious items in her list of beloved things. The Lord knows how many nickels I fed to the gorgeous music boxes that came with every meal we had! I still hear the nasal voices of those invisibles serenading her, people with names like Sammy and Jo and Eddy and Tony and Peggy and Guy and Patty and Rex, and sentimental song hits, all of them as similar to my ear as her various candies were to my palate. She believed, with a kind of celestial trust, any advertisement or advice that that appeared in Movie Love or Screen LandStarasil Starves Pimples, or "You better watch out if you're wearing your shirttails outside your jeans, gals, because Jill says you shouldn't." If a roadside sign said: Visit Our Gift Shopwe had to visit it, had to buy its Indian curios, dolls, copper jewelry, cactus candy. The words "novelties and souvenirs" simply entranced her by their trochaic lilt. If some caf sign proclaimed Icecold Drinks, she was automatically stirred, although all drinks everywhere were ice-cold. She it was to whom ads were dedicated: the ideal consumer, the subject and object of every foul poster. And she attemptedunsuccessfully-to patronize only those restaurants where the holy spirit of Huncan Dines had descended upon the cute paper napkins and cottage-cheese-crested salads.
In those days, neither she nor I had thought up yet the system of monetary bribes which was to work such havoc with my nerves and her morals somewhat later. I relied on three other methods to keep my pubescent concubine in submission and passable temper. A few years before, she had spent a rainy summer under Miss Phalen's bleary eye in a dilapidated Appalachian farmhouse that had belonged to some gnarled Haze or other in the dead past. It still stood among its rank acres of golden rod on the edge of a flowerless forest, at the end of a permanently muddy road, twenty miles from the nearest hamlet. Lo recalled that scarecrow of a house, the solitude, the soggy old pastures, the wind, the bloated wilderness, with an energy of disgust that distorted her mouth and fattened her half-revealed tongue. And it was there that I warned her she would dwell with me in exile for months and years if need be, studying under me French and Latin, unless her "present attitude" changed. Charlotte, I began to understand you!
A simple child, Lo would scream no! and frantically clutch at my driving hand whenever I put a stop to her tornadoes of temper by turning in the middle of a highway with the implication that I was about to take her straight to that dark and dismal abode. The farther, however, we traveled away from it west, the less tangible that menace became, and I had to adopt other methods of persuasion.
Among these, the reformatory threat is the one I recall with the deepest moan of shame. From the very beginning of our concourse, I was clever enough to realize that I must secure her complete co-operation in keeping our relations secret, that it should become a second nature with her, no matter what grudge she might bear me, no matter what other pleasure she might seek.
"Come and kiss your old man," I would say, "and drop that moody nonsense. In former times, when I was still your dream male [the reader will notice what pains I took to speak Lo's tongue], you swooned to records of the number one throb-and-sob idol of your coevals [Lo: "Of my what? Speak English"]. That idol of your pals sounded, you thought, like friend Humbert. But now, I am just your old man, a dream dad protecting his dream daughter.
"My chre Dolors! I want to protect you, dear, from all the horrors that happen to little girls in coal sheds and alley ways, and alas, comme vous le savez trop bien, ma gentille, in the blueberry woods during the bluest of summers. Through thick and thin I will still stay your guardian, and if you are good, I hope a court may legalize that guardianship before long. Let us, however, forget, Dolores Haze, so-called legal terminology, terminology that accepts as rational the term 'lewd and lascivious cohabitation.' I am not a criminal s@xual psychopath taking indecent liberties with a child. The rapist was Charlie Holmes; I am the therapista matter of nice spacing in the way of distinction. I am your daddum, Lo. Look, I've a learned book here about young girls. Look, darling, what it says. I quote: the normal girlnormal, mark youthe normal girl is usually extremely anxious to please her father. She feels in him the forerunner of the desired elusive male ('elusive' is good, by Polonius!). The wise mother (and your poor mother would have been wise, had she lived) will encourage a companionship between father and daughter, realizingexcuse the corny stylethat the girl forms her ideals of romance and of men from her association with her father. Now, what association does this cheery book meanand recommend? I quote again: Among Sicilians s@xual relations between a father and his daughter are accepted as a matter of course, and the girl who participates in such relationship is not looked upon with disapproval by the society of which she is part. I'm a great admirer of Sicilians, fine athletes, fine musicians, fine upright people, Lo, and great lovers. But let's not digress. Only the other day we read in the newspapers some bunkum about a middle-aged morals offender who pleaded guilty to the violation of the Mann Act and to transporting a nine-year-old girl across state lines for immoral purposes, whatever these are. Dolores darling! You are not nine but almost thirteen, and I would not advise you to consider yourself my cross-country slave, and I deplore the Mann Act as lending itself to a dreadful pun, the revenge that the Gods of Semantics take against tight-zippered Philistines. I am your father, and I am speaking English, and I love you.
"Finally, let us see what happens if you, a minor, accused of having impaired the morals of an adult in a respectable inn, what happens if you complain to the police of my having kidnapped and raped you? Let us suppose they believe you. A minor female, who allows a person over twenty-one to know her carnally, involves her victim into statutory rape, or second-degree sodomy, depending on the technique; and the maximum penalty is ten years. So, I go to jail. Okay. I go to jail. But what happens to you, my orphan? Well, you are luckier. You become the ward of the Department of Public Welfarewhich I am afraid sounds a little bleak. A nice grim matron of the Miss Phalen type, but more rigid and not a drinking woman, will take away your lipstick and fancy clothes. No more gadding about! I don't know if you have ever heard of the laws relating to dependent, neglected, incorrigible and delinquent children. While I stand gripping the bars, you, happy neglected child, will be given a choice of various dwelling places, all more or less the same, the correctional school, the reformatory, the juvenile detention home, or one of those admirable girls' protectories where you knit things, and sing hymns, and have rancid pancakes on Sundays. You will go there, Lolitamy Lolita, this Lolita will leave plainer words, if we two are found out, you will be analyzed and institutionalized, my pet, c'est tout. You will dwell, my Lolita will dwell (come here, my brown flower) with thirty-nine other dopes in a dirty dormitory (no, allow me, please) under the supervision of hideous matrons. This is the situation, this is the choice. Don't you think that under the circumstances Dolores Haze had better stick to her old man?" By rubbing all this in, I succeeded in terrorizing Lo, who despite a certain brash alertness of manner and spurts of wit was not as intelligent a child as her I.Q. might suggest. But if I managed to establish that background of shared secrecy and shared guilt, I was much less successful in keeping her in good humor. Every morning during our yearlong travels I had to devise some expectation, some special point in space and time for her to look forward to, for her to survive till bedtime. Otherwise, deprived of a shaping and sustaining purpose, the skeleton of her day sagged and collapsed. The object in view might be anythinga lighthouse in Virginia, a natural cave in Arkansas converted to a caf, a collection of guns and violins somewhere in Oklahoma, a replica of the Grotto of Lourdes in Louisiana, shabby photographs of the bonanza mining period in the local museum of a Rocky Mountains resort, anything whatsoeverbut it had to be there, in front of us, like a fixed star, although as likely as not Lo would feign gagging as soon as we got to it.
By putting the geography of the United States into motion, I did my best for hours on end to give her the impression of "going places," of rolling on to some definite destination, to some unusual delight. I have never seen such smooth amiable roads as those that now radiated before us, across the crazy quilt of forty-eight states. Voraciously we consumed those long highways, in rapt silence we glided over their glossy black dance floors. Not only had Lo no eye for scenery but she furiously resented my calling her attention to this or that enchanting detail of landscape; which I myself learned to discern only after being exposed for quite a time to the delicate beauty ever present in the margin of our undeserving journey. By a paradox of pictorial thought, the average lowland North-American countryside had at first seemed to me something I accepted with a shock of amused recognition because of those painted oilclothes which were imported from America in the old days to be hung above washstands in Central-European nurseries, and which fascinated a drowsy child at bed time with the rustic green views they depictedopaque curly trees, a barn, cattle, a brook, the dull white of vague orchards in bloom, and perhaps a stone fence or hills of greenish gouache. But gradually the models of those elementary rusticities became stranger and stranger to the eye, the nearer I came to know them. Beyond the tilled plain, beyond the toy roofs, there would be a slow suffusion of inutile loveliness, a low sun in a platinum haze with a warm, peeled-peach tinge pervading the upper edge of a two-dimensional, dove-gray cloud fusing with the distant amorous mist. There might be a line of spaced trees silhouetted against the horizon, and hot still noons above a wilderness of clover, and Claude Lorrain clouds inscribed remotely into misty azure with only their cumulus part conspicuous against the neutral swoon of the background. Or again, it might be a stern El Greco horizon, pregnant with inky rain, and a passing glimpse of some mummy-necked farmer, and all around alternating strips of quick-silverish water and harsh green corn, the whole arrangement opening like a fan, somewhere in Kansas.
Now and then, in the vastness of those plains, huge trees would advance toward us to cluster self-consciously by the roadside and provide a bit of humanitarian shade above a picnic table, with sun flecks, flattened paper cups, samaras and discarded ice-cream sticks littering the brown ground. A great user of roadside facilities, my unfastidious Lo would be charmed by toilet signsGuys-Gals, John-Jane, Jack-Jill and even Buck's-Doe's; while lost in an artist's dream, I would stare at the honest brightness of the gasoline paraphernalia against the splendid green of oaks, or at a distant hill scrambling outscarred but still untamedfrom the wilderness of agriculture that was trying to swallow it.
At night, tall trucks studded with colored lights, like dreadful giant Christmas trees, loomed in the darkness and thundered by the belated little sedan. And again next day a thinly populated sky, losing its blue to the heat, would melt overhead, and Lo would clamor for a drink, and her cheeks would hollow vigorously over the straw, and the car inside would be a furnace when we got in again, and the road shimmered ahead, with a remote car changing its shape mirage-like in the surface glare, and seeming to hang for a moment, old-fashionedly square and high, in the hot haze. And as we pushed westward, patches of what the garage-man called "sage brush" appeared, and then the mysterious outlines of table-like hills, and then red bluffs ink-blotted with junipers, and then a mountain range, dun grading into blue, and blue into dream, and the desert would meet us with a steady gale, dust, gray thorn bushes, and hideous bits of tissue paper mimicking pale flowers among the prickles of wind-tortured withered stalks all along the highway; in the middle o which there sometimes stood simple cows, immobilized in a position (tail left, white eyelashes right) cutting across all human rules of traffic.
My lawyer has suggested I give a clear, frank account of the itinerary we followed, and I suppose I have reached here a point where I cannot avoid that chore. Roughly, during that mad year (August 1947 to August 1948), our route began with a series of wiggles and whorls in New England, then meandered south, up and down, east and west; dipped deep into ce qu'on appelle Dixieland, avoided Florida because the Farlows were there, veered west, zigzagged through corn belts and cotton belts (this is not too clear I am afraid, Clarence, but I did not keep any notes, and have at my disposal only an atrociously crippled tour book in three volumes, almost a symbol of my torn and tattered past, in which to check these recollections); crossed and recrossed the Rockies, straggled through southern deserts where we wintered; reached the Pacific, turned north through the pale lilac fluff of flowering shrubs along forest roads; almost reached the Canadian border; and proceeded east, across good lands and bad lands, back to agriculture on a grand scale, avoiding, despite little Lo's strident remonstrations, little Lo's birthplace, in a corn, coal and hog producing area; and finally returned to the fold of the East, petering out in the college town of Beardsley.
مشارکت کنندگان در این صفحه
تا کنون فردی در بازسازی این صفحه مشارکت نداشته است.
🖊 شما نیز می‌توانید برای مشارکت در ترجمه‌ی این صفحه یا اصلاح متن انگلیسی، به این لینک مراجعه بفرمایید.