سرفصل های مهم
بخش 09
توضیح مختصر
زمان مطالعه

75 دقیقه

سطح

خیلی سخت
دانلود اپلیکیشن «زیبوک»
این فصل را می‌توانید به بهترین شکل و با امکانات عالی در اپلیکیشن «زیبوک» بخوانید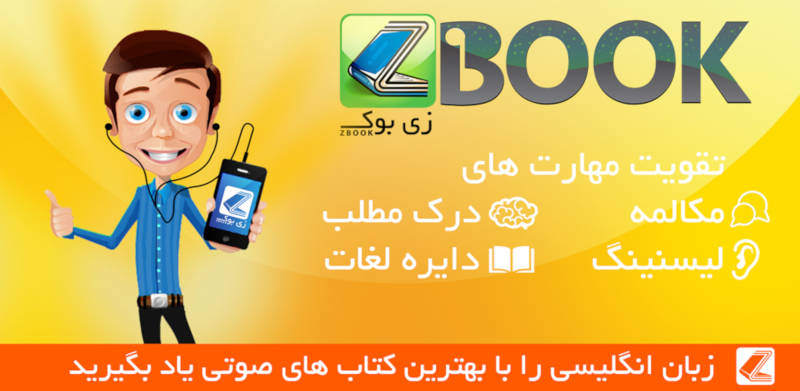 متن انگلیسی فصل
23
A thousand-mile stretch of silk-smooth road separated Kasbeam, where, to the best of my belief, the red fiend had been scheduled to appear for the first time, and fateful Elphinstone which we had reached about a week before Independence Day. The journey had taken up most of June for we had seldom made more than a hundred and fifty miles per traveling day, spending the rest of the time, up to five days in one case, at various stopping places, all of them also prearranged, no doubt. It was that stretch, then, along which the fiend's spoor should be sought; and to this I devoted myself, after several unmentionable days of dashing up and down the relentlessly radiating roads in the vicinity of Elphinstone.
Imagine me, reader , with my shyness, my distaste for any ostentation, my inherent sense of the comme il faut, imagine me masking the frenzy of my grief with a trembling ingratiating smile while devising some casual pretext to flip through the hotel register: "Oh," I would say, "I am almost positive that I stayed here oncelet me look up the entries for mid-Juneno, I see I'm wrong after allwhat a very quaint name for a home town, Kawtagain. Thanks very much." Or: "I had a customer staying hereI mislaid his addressmay I…?" And every once in a while, especially if the operator of the place happened to be a certain type of gloomy male, personal inspection of the books was denied me.
I have a memo here: between July 5 and November 18, when I returned to Beardsley for a few days, I registered, if not actually stayed, at 342 hotels, motels and tourist homes. This figure includes a few registrations between Chestnut and Beardsley, one of which yielded a shadow of the fiend ("N. Petit, Larousse, Ill."); I had to space and time my inquiries carefully so as not to attract undue attention; and there must have been at least fifty places where I merely inquired at the deskbut that was a futile quest, and I preferred building up a foundation of verisimilitude and good will by first paying for an unneeded room. My survey showed that of the 300 or so books inspected, at least 20 provided me with a clue: the loitering fiend had stopped even more often than we, or elsehe was quite capable of thathe had thrown in additional registrations in order to keep me well furnished with derisive hints. Only in one case had he actually stayed at the same motor court as we, a few paces from Lolita's pillow. In some instances he had taken up quarters in the same or in a neighboring block; not infrequently he had lain in wait at an intermediate spot between two bespoken points. How vividly I recalled Lolita, just before our departure from Beardsley, prone on the parlor rug, studying tour books and maps, and marking laps and stops with her lipstick!
I discovered at once that he had foreseen my investigations and had planted insulting pseudonyms for my special benefit. At the very first motel office I visited, Ponderosa Lodge, his entry, among a dozen obviously human ones, read: Dr. Gratiano Forbeson, Mirandola, NY. Its Italian Comedy connotations could not fail to strike me, of course. The landlady deigned to inform me that the gentleman had been laid up for five days with a bad cold, that he had left his car for repairs in some garage or other and that he had checked out on the 4th of July. Yes, a girl called Ann Lore had worked formerly at the Lodge, but was now married to a grocer in Cedar City. One moonlit night I waylaid white-shoed Mary on a solitary street; an automaton, she was about to shriek, but I managed to humanize her by the simple act of falling on my knees and with pious yelps imploring her to help. She did not know a thing, she swore. Who was this Gratiano Forbeson? She seemed to waver. I whipped out a hundred-dollar bill. She lifted it to the light of the moon. "He is your brother," she whispered at last. I plucked the bill out of her moon-cold hand, and spitting out a French curse turned and ran away. This taught me to rely on myself alone. No detective could discover the clues Trapp had tuned to my mind and manner. I could not hope, of course, he would ever leave his correct name and address; but I did hope he might slip on the glaze of his own subtlety, by daring, say, to introduce a richer and more personal shot of color than strictly necessary, or by revealing too much through a qualitative sum of quantitative parts which revealed too little. In one thing he succeeded: he succeeded in thoroughly enmeshing me and my thrashing anguish in his demoniacal game. With infinite skill, he swayed and staggered, and regained an impossible balance, always leaving me with the sportive hopeif I may use such a term in speaking of betrayal, fury, desolation, horror and hatethat he might give himself away next time. He never didthough coming damn close to it. We all admire the spangled acrobat with classical grace meticulously walking his tight rope in the taclum light; but how much rarer art there is in the sagging rope expert wearing scarecrow clothes and impersonating a grotesque drunk! I should know.
The clues he left did not establish his identity but they reflected his personality, or at least a certain homogenous and striking personality; his genre, his type of humorat its best at leatthe tone of his brain, had affinities with my own. He mimed and mocked me. His allusions were definitely highbrow. He was well-read. He knew French. he was versed in logodaedaly and logomancy. He was an amateur of s@x lore. He had a feminine handwriting. He would change his name but he could not disguise, no matter how he slanted them, his very peculiar t's, w's and l's. Quelquepart Island was one of his favorite residences. He did not use a fountain pen which fact, as any psychoanalyst will tell you, meant that the patient was a repressed undinist. One mercifully hopes there are water nymphs in the Styx.
His main trait was his passion for tantalization. Goodness, what a tease the poor fellow was! He challenged my scholarship. I am sufficiently proud of my knowing something to be modest about my not knowing all; and I daresay I missed some elements in that cryprogrammic paper chase. What a shiver of triumph and loathing shook my frail frame when, among the plain innocent names in the hotel recorder, his fiendish conundrum would ejaculate in my face! I noticed that whenever he felt his enigmas were becoming too recondite, even for such a solver as I, he would lure me back with an easy one. "Arsne Lupin" was obvious to a Frenchman who remembered the detective stories of his youth; and one hardly had to be a Coleridgian to appreciate the trite poke of "A. Person, Porlock, England." In horrible taste but basically suggestive of a cultured mannot a policeman, not a common good, not a lewd salesmanwere such assumed names as "Arthur Rainbow"plainly the travestied author of Le Bateau Bleulet me laugh a little too, gentlemenand "Morris Schmetterling," of L'Oiseau Ivre fame (touch, reader!). The silly but funny "D. Orgon, Elmira, NY," was from Molire, of course, and because I had quite recently tried to interest Lolita in a famous 18th-century play, I welcomed as an old friend "Harry Bumper, Sheridan, Wyo." An ordinary encyclopedia informed me who the peculiar looking "Phineas Quimby, Lebanon, NH" was; and any good Freudian, with a German name and some interest in religious prostitution, should recognize at a glance the implication of "Dr. Kitzler, Eryx, Miss." So far so good. That sort of fun was shoddy but on the whole impersonal and thus innocuous. Among entries that arrested my attention as undoubtable clues per se but baffled me in respect to their finer points I do not care to mention many since I feel I am groping in a border-land mist with verbal phantoms turning, perhaps, into living vacationists. Who was "Johnny Randall, Ramble, Ohio"? Or was he a real person who just happened to write a hand similar to "N.S. Aristoff, Catagela, NY"? What was the sting in "Catagela"? And what about "James Mavor Morell, Hoaxton, England"? "Aristophanes," "hoax"fine, but what was I missing?
There was one strain running through all that pseudonymity which caused me especially painful palpitations when I came across it. Such things as "G. Trapp, Geneva, NY." was the sign of treachery on Lolita's part. "Aubrey Beardsley, Quelquepart Island" suggested more lucidly than the garbled telephone message had that the starting point of the affair should be looked for in the East. "Lucas Picador, Merrymay, Pa." insinuated that my Carmen had betrayed my pathetic endearments to the impostor. Horribly cruel, forsooth, was "Will Brown, Dolores, Colo." The gruesome "Harold Haze, Tombstone, Arizona" (which at another time would have appealed to my sense of humor) implied a familiarity with the girl's past that in nightmare fashion suggested for a moment that my quarry was an old friend of the family, maybe an old flame of Charlotte's, maybe a redresser of wrongs ("Donald Quix, Sierra, Nev."). But the most penetrating bodkin was the anagramtailed entry in the register of Chestnut Lodge "Ted Hunter, Cane, NH." The garbled license numbers left by all these Persons and Orgons and Morells and Trapps only told me that motel keepers omit to check if guests' cars are accurately listed. Referenesincompletely or incorrectly indicatedto the cars the fiend had hired for short laps between Wace and Elphinstone were of course useless; the license of the initial Aztec was a shimmer of shifting numerals, some transposed, others altered or omitted, but somehow forming interrelated combinations (such as "WS 1564" and "SH 1616," and "Q32888" or "CU88322") which however were so cunningly contrived as to never reveal a common denominator.
It occurred to me that after he had turned that convertible over to accomplices at Wace and switched to the stage-motor car system, his successors might have been less careful and might have inscribed at some hotel office the archtype of those interrelated figures. But if looking for the fiend along a road I knew he had taken was such a complicated vague and unprofitable business, what could I expect from any attempt to trace unknown motorists traveling along unknown routes?
24
By the time I reached Beardsley, in the course of the harrowing recapitulation I have now discussed at sufficient length, a complete image had formed in my mind; and through thealways riskyprocess of elimination I had reduced this image to the only concrete source that morbid cerebration and torpid memory could give it.
Except for the Rev. Rigor Mortis (as the girls called him), and an old gentleman who taught non-obligatory German and Latin, there were no regular male teachers t Beardsley School. But on two occasions an art instructor on the Beardsley College faculty had come over to show the schoolgirls magic lantern pictures of French castles and nineteenth-century paintings. I had wanted to attend those projections and talks, but Dolly, as was her wont, had asked me not to, period. I also remembered that Gaston had referred to that particular lecturer as a brilliant garon; but that was all; memory refused to supply me with the name of the chateau-lover.
On the day fixed for the execution, I walked though the sleet across the campus to the information desk in Maker Hall, Beardsley College. There I learned that the fellow's name was Riggs (rather like that of the minister), that he was a bachelor, and that in ten minutes he would issue from the "Museum" where he was having a class. In the passage leading to the auditorium I sat on a marble bench of sorts donated by Cecilia Dalrymple Ramble. As I waited there, in the prostatic discomfort, drunk, sleep-starved, with my gun in my fist in my raincoat pocket, it suddenly occurred to me that I was demented and was about to do something stupid. There was not one chance in a million that Albert Riggs, Ass. Prof., was hiding my Lolita at his Beardsley home, 24 Pritchard Road. He could not be the villain. It was absolutely preposterous. I was losing my time and my wits. He and she were in California and not here at all.
Presently, I noticed a vague commotion behind some white statues; a door-not the one I had been staring atopened briskly, and amid a bevy of women students a baldish head and two bright brown eyes bobbed, advanced.
He was a total stranger to me but insisted we had met at a lawn party at Beardsley School. How was my delightful tennis-playing daughter? He had another class. He would be seeing me.
Another attempt at identification was less speedily resolved: through an advertisement in one of Lo's magazines I dared to get in touch with a private detective, an ex-pugilist, and merely to give him some idea of the method adopted by the fiend, I acquainted him with the kind of names and addresses I had collected. He demanded a goodish deposit and for two yearstwo years, reader! that imbecile busied himself with checking those nonsense data. I had long severed all monetary relations with him when he turned up one day with the triumphant information that an eighty-year-old Indian by the name of Bill Brown lived near Dolores, Colo.
25
This book is about Lolita; and now that I have reached the part which (had I not been forestalled by another internal combustion martyr) might be called "Dolors Disparue," there would be little sense in analyzing the three empty years that followed. While a few pertinent points have to be marked, the general impression I desire to convey is of a side door crashing open in life's full flight, and a rush of roaring black time drowning with its whipping wind the cry of lone disaster.
Singularly enough, I seldom if ever dreamed of Lolita as I remembered heras I saw her constantly and obsessively in my conscious mind during my daymares and insomnias. More precisely: she did haunt my sleep but she appeared there in strange and ludicrous disguises as Valeria or Charlotte, or a cross between them. That complex ghost would come to me, shedding shift after shift, in an atmosphere of great melancholy and disgust, and would recline in dull invitation on some narrow board or hard settee, with flesh ajar like the rubber valve of a soccer ball's bladder. I would bind myself, dentures fractured or hopelessly mislaid, in horrible chambres garnies where I would be entertained at tedious vivisecting parties that generally ended with Charlotte or Valeria weeping in my bleeding arms and being tenderly kissed by my brotherly lips in a dream disorder of auctioneered Viennese bric–brac, pity, impotence and the brown wigs of tragic old women who had just been gassed.
One day I removed from the car and destroyed an accumulation of teen-magazines. You know the sort. Stone age at heart; up to date, or at least Mycenaean, as to hygiene. A handsome, very ripe actress with huge lashes and a pulpy red underlip, endorsing a shampoo. Ads and fads. Young scholars dote on plenty of pleatsque c'tait loin, tout cela! It is your hostess' duty to provide robes. Unattached details take all the sparkle out of your conversation. All of us have known "pickers"one who picks her cuticle at the office party. Unless he is very elderly or very important, a man should remove his gloves before shaking hands with a woman. Invite Romance by wearing the Exciting New Tummy Flattener. Trims tums, nips hips. Tristram in Movielove. Yessir! The Joe-Roe marital enigma is making yaps flap. Glamorize yourself quickly and inexpensively. Comics. Bad girl dark hair fat father cigar; good girl red hair handsome daddums clipped mustache. Or that repulsive strip with the big gagoon and his wife, a kiddoid gnomide. Et moi qui t'offrais mon genie… I recalled the rather charming nonsense verse I used to write her when she was a child: "nonsense," she used to say mockingly, "is correct." The Squirl and his Squirrel, the Rabs and their Rabbits
Have certain obscure and peculiar habits.
Male hummingbirds make the most exquisite rockets.
The snake when he walks holds his hands in his pockets…
Other things of hers were harder to relinquish. Up to the end of 1949, I cherished and adored, and stained with my kisses and merman tears, a pair of old sneakers, a boy's shirt she had worn, some ancient blue jeans I found in the trunk compartment, a crumpled school cap, suchlike wanton treasures. Then, when I understood my mind was cracking, I collected those sundry belongings, added to them what had been stored in Beardsleya box of books, her bicycle, old coats, galoshesand on her fifteenth birthday mailed everything as an anonymous gift to a home for orphaned girls on a windy lake, on the Canadian border.
It is just possible that had I gone to a strong hypnotist he might have extracted from me and arrayed in a logical pattern certain chance memories that I have threaded through my book with considerably more ostentation than they present themselves with to my mind even now when I know what to seek in the past. At the time I felt I was merely losing contact with reality; and after spending the rest of the winter and most of the following spring in a Quebec sanatorium where I had stayed before, I resolved first to settle some affairs of mine in New York and then to proceed to California for a thorough search there.
Here is something I composed in my retreat:
Wanted, wanted: Dolores Haze.
Hair: brown. Lips: scarlet.
Age: five thousand three hundred days.
Profession: none, or "starlet."
Where are you hiding, Dolores Haze?
Why are you hiding, darling?
(I talk in a daze, I walk in a maze,
I cannot get out, said the starling).
Where are you riding, Dolores Haze?
What make is the magic carpet?
Is a Cream Cougar the present craze?
And where are you parked, my car pet?
Who is your hero, Dolores Haze?
Still one of those blue-caped star-men?
Oh the balmy days and the palmy bays,
And the cars, and the bars, my Carmen!
Oh Dolores, that juke-box hurts!
Are you still dancin', darlin'?
(Both in worn levis, both in torn T-shirts,
And I, in my corner, snarlin').
Happy, happy is gnarled McFate
Touring the States with a child wife,
Plowing his Molly in every State
Among the protected wild life.
My Dolly, my folly! Her eyes were vair,
And never closed when I kissed her.
Know an old perfume called Soleil Vert?
Are you from Paris, mister?
L'autre soir un air froid d'opra m'alita:
Son ftbien fol est qui s'y fie!
Il neige, le dcor s'croule, Lolita!
Lolita, qu'ai-je fait de ta vie?
Dying, dying, Lolita Haze,
Of hate and remorse, I'm dying.
And again my hairy fist I raise,
And again I hear you crying.
Officer, officer, there they go
In the rain, where that lighted store is!
And her socks are white, and I love her so,
And her name is Haze, Dolores.
Officer, officer, there they are
Dolores Haze and her lover!
Whip out your gun and follow that car.
Now tumble out, and take cover.
Wanted, wanted: Dolores Haze.
Her dream-gray gaze never flinches.
Ninety pounds is all she weighs
With a height of sixty inches.
My car is limping, Dolores Haze,
And the last long lap is the hardest,
And I shall be dumped where the weed decays,
And the rest is rust and stardust.
By psychoanalyzing this poem, I notice it is really a maniac's masterpiece. The stark, stiff, lurid rhymes correspond very exactly to certain perspectiveless and terrible landscapes and figures, and magnified parts of landscapes and figures, as drawn by psychopaths in tests devised by their astute trainers. I wrote many more poems. I immersed myself in the poetry of others. But not for a second did I forget the load of revenge.
I would be a knave to say, and the reader a fool to believe, that the shock of losing Lolita cured me of pederosis. My accursed nature could not change, no matter how my love for her did. On playgrounds and beaches, my sullen and stealthy eye, against my will, still sought out the flash of a nymphet's limbs, the sly tokens of Lolita's handmaids and rosegirls. But one essential vision in me had withered: never did I dwell now on possibilities of bliss with a little maiden, specific or synthetic, in some out-of-the-way place; never did my fancy sink its fangs into Lolita's sisters, far far away, in the coves of evoked islands. That was all over, for the time being at least. On the other hand, alas, two years of monstrous indulgence had left me with certain habits of lust: I feared lest the void I lived in might drive me to plunge into the freedom of sudden insanity when confronted with a chance temptation in some lane between school and supper. Solitude was corrupting me. I needed company and care. My heart was a hysterical unreliable organ. This is how Rita enters the picture.
26
She was twice Lolita's age and three quarters of mine: a very slight, dark-haired, pale-skinned adult, weighing a hundred and five pounds, with charmingly asymmetrical eyes, and angular, rapidly sketched profile, and a most appealing ensellure to her supple backI think she had some Spanish or Babylonian blood. I picked her up one depraved May evening somewhere between Montreal and New York, or more narrowly, between Toylestown and Blake, at a drakishly burning bar under the sign of the Tigermoth, where she was amiably drunk: she insisted we had gone to school together, and she placed her trembling little hand on my ape paw. My senses were very slightly stirred but I decided to give her a try; I didand adopted her as a constant companion. She was so kind, was Rita, such a good sport, that I daresay she would have given herself to any pathetic creature or fallacy, an old broken tree or a bereaved porcupine, out of sheer chumminess and compassion.
When I first met her she had but recently divorced her third husbandand a little more recently had been abandoned by her seventh cavalier servantthe others, the mutables, were too numerous and mobile to tabulate. Her brother wasand no doubt still isa prominent, pasty-faced, suspenders-and-painted-tie-wearing politician, mayor and booster of his ball-playing, Bible-reading, grain-handling home town. For the last eight years he had been paying his great little sister several hundred dollars per month under the stringent condition that she would never never enter great little Grainball City. She told me, with wails of wonder, that for some God-damn reason every new boy friend of hers would first of all take her Grainball-ward: it was a fatal attraction; and before she knew what was what, she would find herself sucked into the lunar orbit of the town, and would be following the flood-lit drive that encircled it"going round and round," as she phrased it, "like a God-damn mulberry moth." She had a natty little coup; and in it we traveled to California so as to give my venerable vehicle a rest. her natural speed was ninety. Dear Rita! We cruised together for two dim years, from summer 1950 to summer 1952, and she was the sweetest, simplest, gentles, dumbest Rita imaginable. In comparison to her, Valechak was A Schlegel, and Charlotte a Hegel. There is no earthly reason why I should dally with her in the margin of this sinister memoir, but let me say (hi, Ritawherever you are, drunk or hangoverish, Rita, hi!) that she was the most soothing, the most comprehending companion that I ever had, and certainly saved me from the madhouse. I told her I was trying to trace a girl and plug that girl's bully. Rita solemnly approved of the planand in the course of some investigation she undertook on her own (without really knowing a thing), around San Humbertino, got entangled with a pretty awful crook herself; I had the devil of a time retrieving herused and bruised but still cocky. Then one day she proposed playing Russian roulette with my sacred automatic; I said you couldn't, it was not a revolver, and we struggled for it, until at last it went off, touching off a very thin and very comical spurt of hot water from the hole it made in the wall of the cabin room; I remember her shrieks of laughter.
The oddly prepubescent curve of her back, her ricey skin, her slow languorous columbine kisses kept me from mischief. It is not the artistic aptitudes that are secondary s@xual characters as some shams and shamans have said; it is the other way around: s@x is but the ancilla of art. One rather mysterious spree that had interesting repercussions I must notice. I had abandoned the search: the fiend was either in Tartary or burning away in my cerebellum (the flames fanned by my fancy and grief) but certainly not having Dolores Haze play champion tennis on the Pacific Coast. One afternoon, on our way back East, in a hideous hotel, the kind where they hold conventions and where labeled, fat, pink men stagger around, all first names and business and boozedear Rita and I awoke to find a third in our room, a blond, almost albino, young fellow with white eyelashes and large transparent ears, whom neither Rita nor I recalled having ever seen in our sad lives. Sweating in thick dirty underwear, and with old army boots on, he lay snoring on the double bed beyond my chaste Rita. One of his front teeth was gone, amber pustules grew on his forehead. Ritochka enveloped her sinuous nudity in my raincoatthe first thing at hand; I slipped on a pair of candy-striped drawers; and we took stock of the situation. Five glasses had been used, which in the way of clues, was an embarrassment of riches. The door was not properly closed. A sweater and a pair of shapeless tan pants lay on the floor. We shook their owner into miserable consciousness. He was completely amnesic. In an accent that Rita recognized as pure Brooklynese, he peevishly insinuated that somehow we had purloined his (worthless) identity. We rushed him into his clothes and left him at the nearest hospital, realizing on the way that somehow or other after forgotten gyrations, we ewer in Grainball. Half a year later Rita wrote the doctor for news. Jack Humbertson as he had been tastelessly dubbed was still isolated from his personal past. Oh Mnemosyne, sweetest and most mischievous of muses!
I would not have mentioned this incident had it not started a chain of ideas that resulted in my publishing in the Cantrip Review an essay on "Mimir and Memory," in which I suggested among other things that seemed original and important to that splendid review's benevolent readers, a theory of perceptual time based on the circulation of the blood and conceptually depending (to fill up this nutshell) on the mind's being conscious not only of matter but also of its own self, thus crating a continuous spanning of two points (the storable future and the stored past). In result of this ventureand in culmination of the impression made by my previous travauxI was called from New York, where Rita and I were living in a little flat with a view of gleaming children taking shower baths far below in a fountainous arbor of Central Park, to Cantrip College, four hundred miles away, for one year. I lodged there, in special apartments for poets and philosophers, from September 1951 to June 1952, while Rita whom I preferred not to display vegetatedsomewhat indecorously, I am afraidin a roadside inn where I visited her twice a week. Then she vanishedmore humanly than her predecessor had done: a month later I found her in the local jail. She was trs digne, had had her appendix removed, and managed to convince me that the beautiful bluish furs she had been accused of stealing from a Mrs. Roland MacCrum had really been a spontaneous, if somewhat alcoholic, gift from Roland himself. I succeeded in getting her out without appealing to her touchy brother, and soon afterwards we drove back to Central Park West, by way of Briceland, where we had stopped for a few hours the year before.
A curious urge to relive my stay there with Lolita had got hold of me. I was entering a phase of existence where I had given up all hope of tracing her kidnapper and her. I now attempted to fall back on old settings in order to save what still could be saved in the way of souvenir, souvenir que me veux-tu? Autumn was ringing in the air. To a post card requesting twin beds Professor Hamburg got a prompt expression of regret in reply. They were full up. They had one bathless basement room with four beds which they thought I would not want. Their note paper was headed: The Enchanted Hunters
Near Churches
No Dogs
All legal beverages
I wondered if the last statement was true. All? Did they have for instance sidewalk grenadine? I also wondered if a hunter, enchanted or otherwise, would not need a pointer more than a pew, and with a spasm of pain I recalled a scene worthy of a great artist: petite nymphe accroupie; but that silky cocker spaniel had perhaps been a baptized one. NoI felt I could not endure the throes of revisiting that lobby. There was a much better possibility of retrievable time elsewhere in soft, rich-colored, autumnal Briceland. Leaving Rita in a bar, I made for the town library. A twittering spinster was only too glad to help me disinter mid-August 1947 from the bound Briceland Gazette, and presently, in a secluded nook under a naked light, I was turning the enormous and fragile pages of a coffin-black volume almost as big as Lolita.
Reader! Bruder! What a foolish Hamburg that Hamburg was! Since his supersensitive system was loath to face the actual scene, he thought he could at least enjoy a secret part of itwhich reminds one of the tenth or twentieth soldier in the raping queue who throws the girl's black shawl over her white face so as not to see those impossible eyes while taking his military pleasure in the sad, sacked village. What I lusted to get was the printed picture that had chanced to absorb my trespassing image while the Gazette's photographer was concentrating on Dr. Braddock and his group. Passionately I hoped to find preserved the portrait of the artist as a younger brute. An innocent camera catching me on my dark way to Lolita's bedwhat a magnet for Mnemosyne! I cannot well explain the true nature of that urge of mine. It was allied, I suppose, to that swooning curiosity which impels one to examine with a magnifying glass bleak little figuresstill life practically, and everybody about to throw upat an early morning execution, and the patient's expression impossible to make out in the print. Anyway, I was literally gasping for breath, and one corner of the book of doom kept stabbing me in the stomach while I scanned and skimmed… Brute Force and Possessed were coming on Sunday, the 24th, to both theatres. Mr. Purdom, independent tobacco auctioneer, said that ever since 1925 he had been an Omen Faustum smoker. Husky Hank and his petite bride were to be the guests of Mr. and Mrs. Reginald G. Gore, 58 Inchkeith Ave. The size of certain parasites is one sixth of the host. Dunkerque was fortified in the tenth century. Misses' socks, 39 c. Saddle Oxfords 3.98. Wine, wine, wine, quipped the author of Dark Age who refused to be photographed, may suit a Persuan bubble bird, but I say give me rain, rain, rain on the shingle roof for roses and inspiration every time. Dimples are caused by the adherence of the skin to the deeper tissues. Greeks repulse a heavy guerrilla assaultand, ah, at last, a little figure in white, and Dr. Braddock in black, but whatever spectral shoulder was brushing against his ample formnothing of myself could I make out.
I went to find Rita who introduced me with her vin triste smile to a pocket-sized wizened truculently tight old man saying this waswhat was the name again, son? a former schoolmate of hers. He tried to retain her, and in the slight scuffle that followed I hurt my thumb against his hard head. In the silent painted part where I walked her and aired her a little, she sobbed and said I would soon, soon leave her as everybody had, and I sang her a wistful French ballad, and strung together some fugitive rhymes to amuse her: The place was called Enchanted Hunters. Query:
What Indian dyes, Diana, did thy dell
endorses to make of Picture Lake a very
blood bath of trees before the blue hotel?
She said: "Why blue when it is white, why blue for heaven's sake?" and started to cry again, and I marched her to the car, and we drove on to New York, and soon she was reasonably happy again high up in the haze on the little terrace of our flat. I notice I have somehow mixed up two events, my visit with Rita to Briceland on our way to Carntrip, and our passing through Briceland again on our way back to New York, but such suffusions of swimming colors are not to be disdained by the artist in recollection.
27
My letterbox in the entrance hall belonged to the type that allows one to glimpse something of its contents through a glassed slit. Several times already, a trick of harlequin light that fell through the glass upon an alien handwriting had twisted it into a semblance of Lolita's script causing me almost to collapse as I leant against an adjacent urn, almost my own. Whenever that happenedwhenever her lovely, childish scrawl was horribly transformed into the dull hand of one of my few correspondentsI used to recollect, with anguished amusement, the times in my trustful, pre-dolorian past when I would be misled by a jewel-bright window opposite wherein my lurking eye, the ever alert periscope of my shameful vice, would make out from afar a half-naked nymphet stilled in the act of combing her Alice-in-Wonderland hair. There was in the fiery phantasm a perfection which made my wild delight also perfect, just because the vision was out of reach, with no possibility of attainment to spoil it by the awareness of an appended taboo; indeed, it may well be that the very attraction immaturity has for me lies not so much in the limpidity of pure young forbidden fairy child beauty as in the security of a situation where infinite perfections fill the gap between the little given and the great promisedthe great rosegray never-to-be-had. Mes fentres! Hanging above blotched sunset and welling night, grinding my teeth, I would crowd all the demons of my desire against the railing of a throbbing balcony: it would be ready to take off in the apricot and black humid evening; did take offwhereupon the lighted image would move and Even would revert to a rib, and there would be nothing in the window but an obese partly clad man reading the paper.
Since I sometimes won the race between my fancy and nature's reality, the deception was bearable. Unbearable pain began when chance entered the fray and deprived me of the smile meant for me. "Savez-vous qu' dix ans ma petite tait folle de voius?" said a woman I talked to at a tea in Paris, and the petite had just married, miles away, and I could not even remember if I had ever noticed her in that garden, next to those tennis courts, a dozen years before. And now likewise, the radiant foreglimpse, the promise of reality, a promise not only to be simulated seductively but also to be nobly heldall this, chance denied mechance and a change to smaller characters on the pale beloved writer's part. My fancy was both Proustianized and Procrusteanized; for that particular morning, late in September 1952, as I had come down to grope for my mail, the dapper and bilious janitor with whom I was on execrable terms started to complain that a man who had seen Rita home recently had been "sick like a dog" on the front steps. In the process of listening to him and tipping him, and then listening to a revised and politer version of the incident, I had the impression that one of the two letters which that blessed mail brought was from Rita's mother, a crazy little woman, whom we had once visited on Cape Cod and who kept writing me to my various addresses, saying how wonderfully well matched her daughter and I were, and how wonderful it would be if we married; the other letter which I opened and scanned rapidly in the elevator was from John Farlow.
I have often noticed that we are inclined to endow our friends with the stability of type that literary characters acquire in the reader's mind. No matter how many times we reopen "King Lear," never shall we find the good king banging his tankard in high revelry, all woes forgotten, at a jolly reunion with all three daughters and their lapdogs. Never will Emma rally, revived by the sympathetic salts in Flaubert's father's timely tear. Whatever evolution this or that popular character has gone through between the book covers, his fate is fixed in our minds, and, similarly, we expect our friends to follow this or that logical and conventional pattern we have fixed for them. Thus X will never compose the immortal music that would clash with the second-rate symphonies he has accustomed us to. Y will never commit murder. Under no circumstances can Z ever betray us. We have it all arranged in our minds, and the less often we see a particular person the more satisfying it is to check how obediently he conforms to our notion of him every time we hear of him. Any deviation in the fates we have ordained would strike us as not only anomalous but unethical. We would prefer not to have known at all our neighbor, the retired hot-dog stand operator, if it turns out he has just produced the greatest book of poetry his age has seen.
I am saying all this in order to explain how bewildered I was by Farlow's hysterical letter. I knew his wife had died but I certainly expected him to remain, throughout a devout widowhood, the dull, sedate and reliable person he had always been. Now he wrote that after a brief visit to the U.S. he had returned to South America and had decided that whatever affairs he had controlled at Ramsdale he would hand over to Jack Windmuller of that town, a lawyer whom we both knew. He seemed particularly relieved to get rid of the Haze "complications." He had married a Spanish girl. He had stopped smoking and had gained thirty pounds. She was very young and a ski champion. They were going to India for their honeymonsoon. Since he was "building a family" as he put it, he would have no time henceforth for my affairs which he termed "very strange and very aggravating." Busybodiesa whole committee of them, it appearedhad informed him that the whereabouts of little Dolly Haze were unknown, and that I was living with a notorious divorcee in California. His father-in-law was a count, and exceedingly wealthy. The people who had been renting the Haze house for some years now wished to buy it. He suggested that I better produce Dolly quick. he had broken his leg. He enclosed a snapshot of himself and a brunette in white wool beaming at each other among the snows of Chile.
I remember letting myself into my flat and starting to say: Well, at least we shall now track them downwhen the other letter began talking to me in a small matter-of-fact voice:
Dear Dad:
How's everything? I'm married. I'm going to have a baby. I guess he's going to be a big one. I guess he'll come right for Christmas. This is a hard letter to write. I'm going nuts because we don't have enough to pay our debts and get out of here. di@k is promised a big job in Alaska in his very specialized corner of the mechanical field, that's all I know about it but it's really grand. Pardon me for withholding our home address but you may still be mad at me, and di@k must not know. This town is something. You can't see the morons for the smog. Please do send us a check, Dad. We could manage with three or four hundred or even less, anything is welcome, you might sell my old things, because once we go there the dough will just start rolling in. Writ, please. I have gone through much sadness and hardship.
Yours expecting,
Dolly (Mrs. Richard F. Schiller)
28
I was again on the road, again at the wheel of the old blue sedan, again alone. Rita had still been dead to the world when I read that letter and fought the mountains of agony it raised within me. I had glanced at her as she smiled in her sleep and had kissed her on her moist brow, and had left her forever, with a note of tender adieu which I taped to her navelotherwise she might not have found it.
"Alone" did I say? Pas tout fait. I had my little black chum with me, and as soon as I reached a secluded spot, I rehearsed Mr. Richard F. Schiller's violent death. I had found a very old and very dirty gray sweater of mine in the back of the car, and this I hung up on a branch, in a speechless glade, which I had reached by a wood road from the now remote highway. The carrying out of the sentence was a little marred by what seemed to me a certain stiffness in the play of the trigger, and I wondered if I should get some oil for the mysterious thing but decided I had no time to spare. Back into the car went the old dead sweater, now with additional perforations, and having reloaded warm Chum, I continued my journey.
The letter was dated September 18, 1952 (this was September 22), and the address she gave was "General Delivery, Coalmont" (not "Va.," not "Pa.," not "Tenn."and not Coalmont, anywayI have camouflaged everything, my love). Inquiries showed this to be a small industrial community some eight hundred miles from New York City. At first I planned to drive all day and all night, but then thought better of it and rested for a couple of hours around dawn in a motor court room, a few miles before reaching the town. I had made up my mind that the fiend, this Schiller, had been a car salesman who had perhaps got to know my Lolita by giving her a ride in Beardsleythe day her bike blew a tire on the way to Miss Emperorand that he had got into some trouble since then. The corpse of the executed sweater, no matter how I changed its contours as it lay on the back seat of the car, had kept revealing various outlines pertaining to Trapp-Schillerthe grossness and obscene bonhomie of his body, and to counteract this taste of coarse corruption I resolved to make myself especially handsome and smart as I pressed home the nipple of my alarm clock before it exploded at the set hour of six a.m. Then, with the stern and romantic care of a gentleman about to fight a duel, I checked the arrangement of my papers, bathed and perfumed my delicate body, shaved my face and chest, selected a silk shirt and clean drawers, pulled on transparent taupe socks, and congratulated myself for having with me in my trunk some very exquisite clothesa waistcoat with nacreous buttons, for instance, a pale cashmere tie and so on.
I was not able, alas, to hold my breakfast, but dismissed that physicality as a trivial contretemps, wiped my mouth with a gossamer handkerchief produced from my sleeve, and, with a blue block of ice for heart, a pill on my tongue and solid death in my hip pocket, I stepped neatly into a telephone booth in Coalmont (Ah-ah-ah, said its little door) and rang up the only SchillerPaul, Furnitureto be found in the battered book. Hoarse Paul told me he did know a Richard, the son of a cousin of his, and his address was, let me see, 10 Killer Street (I am not going very far for my pseudonyms). Ah-ah-ah, said the little door.
At 10 Killer Street, a tenement house, I interviewed a number of dejected old people and two long-haired strawberry-blond incredibly grubby nymphets (rather abstractly, just for the heck of it, the ancient beast in me was casting about for some lightly clad child I might hold against me for a minute, after the killing was over and nothing mattered any more, and everything was allowed). Yes, di@k Skiller had lived there, but had moved when he married. Nobody knew his address. "They might know at the store," said a bass voice from an open manhole near which I happened to be standing with the two thin-armed, barefoot little girls and their dim grandmothers. I entered the wrong store and a wary old Negro shook his head even before I could ask anything. I crossed over to a bleak grocery and there, summoned by a customer at my request, a woman's voice from some wooden abyss in the floor, the manhole's counterpart, cried out: Hunter Road, last house.
Hunter Road was miles away, in an even more dismal district, all dump and ditch, and wormy vegetable garden, and shack, and gray drizzle, and red mud, and several smoking stacks in the distance. I stopped at the last "house"a clapboard shack, with two or three similar ones farther away from the road and a waste of withered weeds all around. Sounds of hammering came from behind the house, and for several minutes I sat quite still in my old car, old and frail, at the end of my journey, at my gray goal, finis, my friends, finis, my friends. The time was around two. My pulse was 40 one minute and 100 the next. The drizzle crepitated against the hood of the car. My gun had migrated to my right trouser pocket. A nondescript cur came out from behind the house, stopped in surprise, and started good-naturedly woof-woofing at me, his eyes slit, his shaggy belly all muddy, and then walked about a little and woofed once more.
29
I got out of the car and slammed its door. How matter-of-fact, how square that slam sounded in the void of the sunless day! Woof, commented the dog perfunctorily. I pressed the bell button, it vibrated through my whole system. Personne. Je resonne. Repersonne. From what depth this re-nonsense? Woof, said the dog. A rush and a shuffle, and woosh-woof went the door.
Couple of inches taller. Pink-rimmed glasses. New, heaped-up hairdo, new ears. How simple! The moment, the death I had kept conjuring up for three years was as simple as a bit of dry wood. She was frankly and hugely pregnant. Her head looked smaller (only two seconds had passed really, but let me give them as much wooden duration as life can stand), and her pale-freckled cheeks were hollowed, and her bare shins and arms had lost all their tan, so that the little hairs showed. She wore a brown, sleeveless cotton dress and sloppy felt slippers.
"Weeell!" she exhaled after a pause with all the emphasis of wonder and welcome.
"Husband at home?" I croaked, fist in pocket.
I could not kill her, of course, as some have thought. You see, I loved her. It was love at first sight, at last sight, at ever and ever sight.
"Come in," she said with a vehement cheerful note. Against the splintery deadwood of the door, Dolly Schiller flattened herself as best she could (even rising on tiptoe a little) to let me pass, and was crucified for a moment, looking down, smiling down at the threshold, hollow-cheeked with round pommettes, her watered-milk-white arms outspread on the wood. I passed without touching her bulging babe. Dolly-smell, with a faint fried addition. My teeth chattered like an idiot's. "No, you stay out" (to the dog). She closed the door and followed me and her belly into the dollhouse parlor.
"di@k's down there," she said pointing with an invisible tennis racket, inviting my gaze to travel from the drab parlor-bedroom where we stood, right across the kitchen, and through the back doorway where, in a rather primitive vista, a dark-haired young stranger in overalls, instantaneously reprieved, was perched with his back to me on a ladder fixing something near or upon the shack of his neighbor, a plumper fellow with only one arm, who stood looking up.
This pattern she explained from afar, apologetically ("Men will be men"); should she call him in?
No.
Standing in the middle of the slanting room and emitting questioning "hm's," she made familiar Javanese gestures with her wrists and hands, offering me, in a brief display of humorous courtesy, to choose between a rocker and the divan (their bed after ten p.m.). I say "familiar" because one day she had welcomed me with the same wrist dance to her party in Beardsley. We both sat down on the divan. Curious: although actually her looks had faded, I definitely realized, so hopelessly late in the day, how much she lookedhad always lookedlike Botticelli's russet Venusthe same soft nose, the same blurred beauty. In my pocket my fingers gently let go and repacked a little at the tip, within the handkerchief it was nested in, my unused weapon.
"that's not the fellow I want," I said.
The diffuse look of welcome left her eyes. Her forehead puckered as in the old bitter days:
"Not who?"
"Where is he? Quick!"
"Look," she said, inclining her head to one side and shaking it in that position. "Look, you are not going to bring that up."
"I certainly am," I said, and for a momentstrangely enough the only merciful, endurable one in the whole interviewwe were bristling at each other as if she were still mine.
A wise girl, she controlled herself.
di@k did not know a thing of the whole mess. He thought I was her father. He thought she had run away from an upper-class home just to wash dishes in a diner. He believed anything. Why should I want to make things harder than they were by raking up all that muck?
But, I said, she must be sensible, she must be a sensible girl (with her bare drum under that thin brown stuff), she must understand that if she expected the help I had come to give, I must have at least a clear comprehension of the situation.
"Come, his name!"
She thought I had guessed long ago. It was (with a mischievous and melancholy smile) such a sensational name. I would never believe it. She could hardly believe it herself.
His name, my fall nymph.
It was so unimportant, she said. She suggested I skip it. Would I like a cigarette?
No. His name.
She shook her head with great resolution. She guessed it was too late to raise hell and I would never believe the unbelievably unbelievable
I said I had better go, regards, nice to have seen her.
She said really it was useless, she would never tell, but on the other hand, after all"Do you really want to know who it was? Well, it was"
And softly, confidentially, arching her thin eyebrows and puckering her parched lips, she emitted, a little mockingly, somewhat fastidiously, not untenderly, in a kind of muted whistle, the name that the astute reader has guessed long ago.
Waterproof. Why did a flash from Hourglass Lake cross my consciousness? I, too, had known it, without knowing it, all along. There was no shock, no surprise. Quietly the fusion took place, and everything fell into order, into the pattern of branches that I have woven throughout this memoir with the express purpose of having the ripe fruit fall at the right moment; yes, with the express and perverse purpose of renderingshe was talking but I sat melting in my golden peaceof rendering that golden and monstrous peace through the satisfaction of logical recognition, which my most inimical reader should experience now.
She was, as I say, talking. It now came in a relaxed flow. He was the only man she had ever been crazy about. What about di@k? Oh, di@k was a lamb, they were quite happy together, but she meant something different. And I had never counted, of course?
She considered me as if grasping all at once the incredibleand somehow tedious, confusing and unnecessaryfact that the distant, elegant, slender, forty-year-old valetudinarian in velvet coat sitting beside her had known and adored every pore and follicle of her pubescent body. In her washed-out gray eyes, strangely spectacled, our poor romance was for a moment reflected, pondered upon, and dismissed like a dull party, like a rainy picnic to which only the dullest bores had come, like a humdrum exercise, like a bit of dry mud caking her childhood.
I just managed to jerk my knee out of the range of a sketchy tapone of her acquired gestures.
She asked me not to be dense. The past was the past. I had been a good father, she guessedgranting me that. Proceed, Dolly Schiller.
Well, did I know that he had known her mother? That he was practically an old friend? That he had visited with his uncle in Ramsdale? oh, years agoand spoken at Mother's club, and had tugged and pulled her, Dolly, by her bare arm onto his lap in front of everybody, and kissed her face, she was ten and furious with him? Did I know he had seen me and her at the inn where he was writing the very play she was to rehearse in Beardsley, two years later? Did I knowIt had been horrid of her to sidetrack me into believing that Clare was an old female, maybe a relative of his or a sometime lifemateand oh, what a close shave it had been when the Wace Journal carried his picture.
The Briceland Gazette had not. Yes, very amusing.
Yes, she said, this world was just one gag after another, if somebody wrote up her life nobody would ever believe it.
At this point, there came brisk homey sounds from the kitchen into which di@k and Bill had lumbered in quest of beer. Through the doorway they noticed the visitor, and di@k entered the parlor.
"di@k, this is my Dad!" cried Dolly in a resounding violent voice that struck me as a totally strange, and new, and cheerful, and old, and sad, because the young fellow, veteran of a remote war, was hard of hearing.
Arctic blue eyes, black hair, ruddy cheeks, unshaven chin. We shook hands. Discreet Bill, who evidently took pride in working wonders with one hand, brought in the beer cans he had opened. Wanted to withdraw. The exquisite courtesy of simple folks. Was made to stay. A beer ad. In point of fact, I preferred it that way, and so did the Schillers. I switched to the jittery rocker. Avidly munching, Dilly plied me with marshmallows and potato chips. The men looked at her fragile, frileux, diminutive, old-world, youngish but sickly, father in velvet coat and beige vest, maybe a viscount.
They were under the impression I had come to stay, and di@k with a great wrinkling of brows that denoted difficult thought, suggested Dolly and he might sleep in the kitchen on a spare mattress. I waved a light hand and told Dolly who transmitted it by means of a special shout to di@k that I had merely dropped in on my way to Readsburg where I was to be entertained by some friends and admirers. It was then noticed that one of the few thumbs remaining to Bill was bleeding (not such a wonder-worker after all). How womanish and somehow never seen that way before was the shadowy division between her pale breasts when she bent down over the man's hand! She took him for repairs to the kitchen. For a few minutes, three or four little eternities which positively welled with artificial warmth, di@k and I remained alone. He sat on a hard chair rubbing his forelimbs and frowning. I had an idle urge to squeeze out the blackheads on the wings of his perspiring nose with my long agate claws. He had nice sad eyes with beautiful lashes, and very white teeth. His Adam's apple was large and hairy. Why don't they shave better, those young brawny chaps? He and his Dolly had had unrestrained intercourse on that couch there, at least a hundred and eighty times, probably much more; and before thathow long had she known him? No grudge. Funnyno grudge at all, nothing except grief and nausea. He was now rubbing his nose. I was sure that when finally he would open his mouth, he would say (slightly shaking his head): "Aw, she's a swell kid, Mr. Haze. She sure is. And she's going to make a swell mother." He opened his mouthand took a sip of beer. This gave him countenanceand he went on sipping till he frothed at the mouth. He was a lamb. He had cupped her Florentine breasts. His fingernails were black and broken, but the phalanges, the whole carpus, the strong shapely wrist were far, far finer than mine: I have hurt too much too many bodies with my twisted poor hands to be proud of them. French epithets, a Dorset yokel's knuckles, an Austrian tailor's flat finger tipsthat's Humbert Humbert.
Good. If he was silent I could be silent too. Indeed, I could very well do with a little rest in this subdued, frightened-to-death rocking chair, before I drove to wherever the beast's lair wasand then pulled the pistol's foreskin back, and then enjoyed the orgasm of the crushed trigger: I was always a good little follower of the Viennese medicine man. But presently I became sorry for poor di@k whom, in some hypnotoid way, I was horribly preventing from making the only remark he could think up ("She's a swell kid…").
"And so," I said, "you are going to Canada?"
In the kitchen, Dolly was laughing at something Bill had said or done.
"And so," I shouted, "you are going to Canada? Not Canada"I re-shouted"I mean Alaska, of course."
He nursed his glass and, nodding sagely, replied: "Well, he cut it on a jagger, I guess. Lost his right arm in Italy."
Lovely mauve almond trees in bloom. A blown-off surrealistic arm hanging up there in the pointillistic mauve. A flowergirl tattoo on the hand. Dolly and band-aided Bill reappeared. It occurred to me that her ambiguous, brown and pale beauty excited the cripple. di@k, with a grin of relief stood up. He guessed Bill and he would be going back to fix those wires. He guessed Mr. Haze and Dolly had loads of things to say to each other. He guessed he would be seeing me before I left. Why do those people guess so much and shave so little, and are so disdainful of hearing aids?
"Sit down," she said, audibly striking her flanks with her palms. I relapsed into the black rocker.
"So you betrayed me? Where did you go? Where is he now?"
She took from the mantelpiece a concave glossy snapshot. Old woman in white, stout, beaming, bowlegged, very short dress; old man in his shirtsleeves, drooping mustache, watch chain. Her in-laws. Living with di@k's brother's family in Juneau.
"Sure you don't want to smoke?"
She was smoking herself. First time I saw her doing it. Streng verboten under Humbert the Terrible. Gracefully, in a blue mist, Charlotte Haze rose from her grave. I would find him through Uncle Ivory if she refused.
"Betrayed you? No." She directed the dart of her cigarette, index rapidly tapping upon it, toward the hearth exactly as her mother used to do, and then, like her mother, oh my God, with her fingernail scratched and removed a fragment of cigarette paper from her underlip. No. She had not betrayed me. I was among friends. Edusa had warned her that Cue liked little girls, had been almost jailed once, in fact (nice fact), and he knew she knew. Yes… Elbow in palm, puff, smile, exhaled smoke, darting gesture. Waxing reminiscent. He sawsmilingthrough everything and everybody, because he was not like me and her but a genius. A great guy. Full of fun. Had rocked with laughter when she confessed about me and her, and said he had thought so. It was quite safe, under the circumstances, to tell him…
Well, Cuethey all called him Cue
Her camp five years ago. Curious coincidence… took her to a dude ranch about a day's drive from Elephant (Elphinstone). Named? Oh, some silly nameDuk Duk Ranchyou know just plain sillybut it did not matter now, anyway, because the place had vanished and disintegrated. Really, she meant, I could not imagine how utterly lush that ranch was, she meant it had everything but everything, even an indoor waterfall. Did I remember the red-haired guy we ("we" was good) had once had some tennis with? Well, the place really belonged to Red's brother, but he had turned it over to Cue for the summer. When Cue and she came, the others had them actually go through a coronation ceremony and thena terrific ducking, as when you cross the Equator. You know.
Her eyes rolled in synthetic resignation.
"Go on, please."
Well. The idea was he would take her in September to Hollywood and arrange a tryout for her, a bit part in the tennis-match scene of a movie picture based on a play of hisGolden Gutsand perhaps even have her double one of its sensational starlets on the Klieg-struck tennis court. Alas, it never came to that.
"Where is the hog now?"
He was not a hog. He was a great guy in many respects. But it was all drink and drugs. And, of course, he was a complete freak in s@x matters, and his friends were his slaves. I just could not imagine (I, Humbert, could not imagine!) what they all did at Duk Duk Ranch. She refused to take part because she loved him, and he threw her out.
"What things?"
"Oh, weird, filthy, fancy things. I mean, he had two girls and tow boys, and three or four men, and the idea was for all of us to tangle in the nude while an old woman took movie pictures." (Sade's Justine was twelve at the start.)
"What things exactly?"
"Oh, things… Oh, Ireally I"she uttered the "I" as a subdued cry while she listened to the source of the ache, and for lack of words spread the five fingers of her angularly up-and-down-moving hand. No, she gave it up, she refused to go into particulars with that baby inside her.
That made sense.
"It is of no importance now," she said pounding a gray cushing with her fist and then lying back, belly up, on the divan. "Crazy things, filthy things. I said no, I'm just not going to [she used, in all insouciance really, a disgusting slang term which, in a literal French translation, would be souffler] your beastly boys, because I want only you. Well, he kicked me out."
There was not much else to tell. That winter 1949, Fay and she had found jobs. For almost two years she hadoh, just drifted, oh, doing some restaurant work in small places, and then she had met di@k. No, she did not know where the other was. In New York, she guessed. Of course, he was so famous she would have found him at once if she had wanted. Fay had tried to get back to the Ranchand it just was not there any moreit had burned to the ground, nothing remained, just a charred heap of rubbish. It was so strange, so strange She closed her eyes and opened her mouth, leaning back on the cushion, one felted foot on the floor. The wooden floor slanted, a little steel ball would have rolled into the kitchen. I knew all I wanted to know. I had no intention of torturing my darling. Somewhere beyond Bill's shack an afterwork radio had begun singing of folly and fate, and there she was with her ruined looks and her adult, rope-veined narrow hands and her goose-flesh white arms, and her shallow ears, and her unkempt armpits, there she was (my Lolita!), hopelessly worn at seventeen, with that baby, dreaming already in her of becoming a big shot and retiring around 2020 A.D.and I looked and looked at her, and knew as clearly as I know I am to die, that I loved her more than anything I had ever seen or imagined on earth, or hoped for anywhere else. She was only the faint violet whiff and dead leaf echo of the nymphet I had rolled myself upon with such cries in the past; an echo on the brink of a russet ravine, with a far wood under a white sky, and brown leaves choking the brook, and one last cricket in the crisp weeds… but thank God it was not that echo alone that I worshipped. What I used to pamper among the tangled vines of my heart, mon grand pch radieux, had dwindled to its essence: sterile and selfish vice, all that I canceled and cursed. You may jeer at me, and threaten to clear the court, but until I am gagged and half-throttled, I will shout my poor truth. I insist the world know how much I loved my Lolita, this Lolita, pale and polluted, and big with another's child, but still gray-eyed, still sooty-lashed, still auburn and almond, still Carmencita, still mine; Changeons de vie, ma Carmen, allons vivre quelque part o nous ne serons jamais spars; Ohio? The wilds of Massachusetts? No matter, even if those eyes of hers would fade to myopic fish, and her nipples swell and crack, and her lovely young velvety delicate delta be tainted and torneven then I would go mad with tenderness at the mere sight of your dear wan face, at the mere sound of your raucous young voice, my Lolita.
"Lolita," I said, "this may be neither here nor there but I have to say it. Life is very short. From here to that old car you know so well thee is a stretch of twenty, twenty-five paces. It is a very short walk. Make those twenty-five steps. Now. Right now. Come just as you are. And we shall live happily ever after."
Carmen, voulez-vous venir avec moi?
"You mean," she said opening her eyes and raising herself slightly, the snake that may strike, "you mean you will give us [us] that money only if I go with you to a motel. Is that what you mean?"
"No," I said, "you got it all wrong. I want you to leave your incidental di@k, and this awful hole, and come to live with me, and die with me, and everything with me" (words to that effect).
"You're crazy," she said, her features working.
"Think it over, Lolita. There are no strings attached. Except, perhapswell, no matter." (A reprieve, I wanted to say but did not.) "Anyway, if you refuse you will still get your… trousseau."
"No kidding?" asked Dolly.
I handed her an envelope with four hundred dollars in cash and a check for three thousand six hundred more.
Gingerly, uncertainly, she received mon petit cadeau; and then her forehead became a beautiful pink. "You mean," she said, with agonized emphasis, "you are giving us four thousand bucks?" I covered my face with my hand and broke into the hottest tears I had ever shed. I felt them winding through my fingers and down my chin, and burning me, and my nose got clogged, and I could not stop, and then she touched my wrist.
"I'll die if you touch me," I said. "You are sure you are not coming with me? Is there no hope of your coming? Tell me only this."
"No," she said. "No, honey, no."
She had never called me honey before.
"No," she said, "it is quite out of the question. I would sooner go back to Cue. I mean"
She groped for words. I supplied them mentally ("He broke my heart. You merely broke my life").
"I think," she went on"oops"the envelope skidded to the floorshe picked it up"I think it's oh utterly grand of you to give us all that dough. It settles everything, we can start next week. Stop crying, please. You should understand. Let me get you some more beer. Oh, don't cry, I'm so sorry I cheated so much, but that's the way things are."
I wiped my face and my fingers. She smiled at the cadeau. She exulted. She wanted to call di@k. I said I would have to leave in a moment, did not want to see him at all, at all. We tried to think of some subject of conversation. For some reason, I kept seeingit trembled and silkily glowed on my damn retinaa radiant child of twelve, sitting on a threshold, "pinging" pebbles at an empty can. I almost saidtrying to find some casual remark"I wonder sometimes what has become of the little McCoo girl, did she ever get better?"but stopped in time lest she rejoin: "I wonder sometimes what has become of the little Haze girl…" Finally, I reverted to money matters. That sum, I said, represented more or less the net rent from her mother's house; she said: "Had it not been sold years ago?" No (I admit I had told her this in order to sever all connections with R.); a lawyer would send a full account of the financial situation later; it was rosy; some of the small securities her mother had owned had gone up and up. Yes, I was quite sure I had to go. I had to go, and find him, and destroy him.
Since I would not have survived the touch of her lips, I kept retreating in a mincing dance, at every step she and her belly made toward me.
She and the dog saw me off. I was surprised (this a rhetorical figure, I was not) that the sight of the old car in which she had ridden as a child and a nymphet, left her so very indifferent. All she remarked was it was getting sort of purplish about the gills. I said it was hers, I could go by bus. She said don't be silly, they would fly to Jupiter and buy a car there. I said I would buy this one from her for five hundred dollars.
"At this rate we'll be millionnaires next," she said to the ecstatic dog.
Carmencita, lui demandais-je… "One last word," I said in my horrible careful English, "are you quite, quite sure thatwell, not tomorrow, of course, and not after tomorrow, butwellsome day, any day, you will not come to live with me? I will create a brand new God and thank him with piercing cries, if you give me that microscopic hope" (to that effect).
"No," she said smiling, "no."
"It would have made all the difference," said Humbert Humbert.
Then I pulled out my automaticI mean, this is the kind of fool thing a reader might suppose I did. It never even occurred to me to do it.
"Good by-aye!" she changed, my American sweet immortal dead love; for she is dead and immortal if you are reading this. I mean, such is the formal agreement with the so-called authorities.
Then, as I drove away, I heard her shout in a vibrant voice to her di@k; and the dog started to lope alongside my car like a fat dolphin, but he was too heavy and old, and very soon gave up.
And presently I was driving through the drizzle of the dying day, with the windshield wipers in full action but unable to cope with my tears.
مشارکت کنندگان در این صفحه
تا کنون فردی در بازسازی این صفحه مشارکت نداشته است.
🖊 شما نیز می‌توانید برای مشارکت در ترجمه‌ی این صفحه یا اصلاح متن انگلیسی، به این لینک مراجعه بفرمایید.