سرفصل های مهم
بخش 02
توضیح مختصر
زمان مطالعه

73 دقیقه

سطح

خیلی سخت
دانلود اپلیکیشن «زیبوک»
این فصل را می‌توانید به بهترین شکل و با امکانات عالی در اپلیکیشن «زیبوک» بخوانید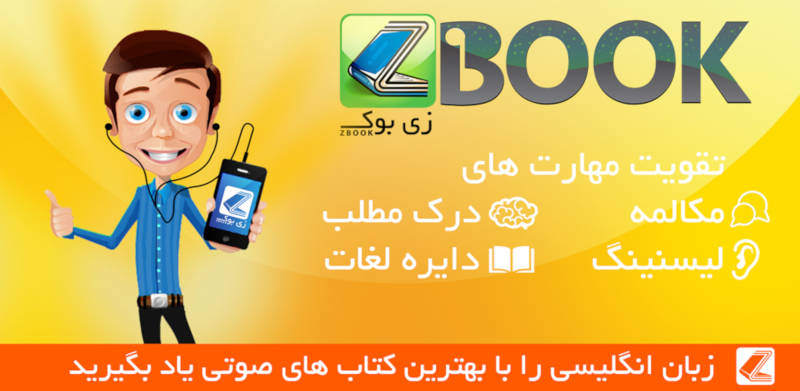 متن انگلیسی فصل
The information they wanted was on the first page of the second section of the Times. The headline said: RECORD CROWD VIEWS MUSEUM "BARGAIN." There were three pictures: one of the record crowd standing in line; one of the statue itself; and one of the director of the museum with an assistant. The article was as follows: (Saxonberg you can find an original of the newspaper in my files. It's in one of the seventeen cabinets that line the north wall of my office.) Officials of the Metropolitan Museum of Art report that 100,000 people climbed the great stairway to catch a glimpse of one of its newest acquisitions, a twenty four inch statue called "Angel." Interest in the marble piece arises from the unusual circumstances attending its acquisition by the museum and from the belief that it may be the work of the Italian Renaissance master, Michelangelo. If proof is found that it is an early work of Michelangelo, the museum will have purchased the greatest bargain in art history; it was purchased at an auction last year for $225.00. Considering that recently Prince Franz Josef II accepted an offer of $5 million for a small painting by Leonardo da Vinci, an artist of the same period and of similar merit, will give some idea of how great a bargain this is.
The museum purchased the statue last year when one of its curators spotted it during a preview showing of works to be auctioned by the Parke-Bernet Galleries. His initial suspicion that it might be the work of Michelangelo was confirmed by several other museum officials, all of whom kept their thoughts quiet in a successful effort to keep the bidding from being driven higher. The statue has been the subject of exhaustive tests and study by the museum staff as well as art experts from abroad. Most believe it to have been done about 470 years ago when Michelangelo was in his early twenties.
The statue was acquired by the Parke-Bernet Galleries from the collection of Mrs. Basil E. Frankweiler. She claims to have purchased it from a dealer in Bologna, Italy before World War II. Mrs. Frankweiler's residence on East 63rd Street was long a Manhattan showplace for what many considered one of the finest private collections of art in the Western Hemisphere. Others considered it a gigantic hodgepodge of the great and the mediocre. Mrs. Frankweiler closed her Manhattan residence three years ago; important pieces from its contents have found their way to various auctions and galleries since that time.
Mr. Frankweiler amassed a fortune from the corn oil industry and from developing many corn products. He died in 1947. Mrs. Frankweiler now lives on her country estate in Farmington, Connecticut. Her home, which at one time was open to the greats in the worlds of art, business, and politics, is now closed to all but her staff, her advisors, and a few close friends. The Frankweilers had no children.
A museum spokesman said yesterday, "Whether or not conclusive proof will be found that this was the work of Michelangelo, we are pleased with our purchase." Although Michelangelo Buonarroti is perhaps best known for his paintings of the Sistine Chapel in Rome, he always considered himself a sculptor, and primarily a sculptor of marble. The question of whether the museum has acquired one of his lesser known masterpieces still awaits a final answer."
If Claudia's interests had been a little broader, if she had started with the national news on page one and had then read the continuations on page twenty-eight, she might have noticed a small article on that page, one column wide, that would have interested her. The date line was Greenwich, Connecticut, and it stated that two children of Mr. and Mrs. Steven C. Kincaid, Sr. had been missing since Wednesday. The article didn't mention any clues like Claudia's letter. It said that the children were last seen wearing nylon quilted ski jackets. Small help. Fourteen out of fifteen kids in the U.S.A. wear those. It went on to describe Claudia as brunette and pretty and Jamie as brunette and brown eyed. Police in the neighboring towns of Darien and Stamford in Connecticut and Port Chester, New York, had been alerted. (You see, Saxonberg, Claudia had found the article about the statue too easily. She didn't even look at the first section of the paper. I keep telling you that often the search proves more profitable than the goal. Keep that in mind when you're looking for something in my files.) Claudia and Jamie read about the statue with great interest. Claudia read the article twice so that she could memorize it all. She decided that the statue was not only the most beautiful in the world but also the most mysterious.
Jamie said, "I don't think $225 is cheap. I've never had that much money in my whole life. Totaling up all my birthday and Christmas presents since I was born nine long years ago wouldn't make $225.
Claudia said, "You wouldn't consider two and a quarter cents very much, would you?"
Jamie answered, "I might."
"That's right. You might, but most people wouldn't. Well, if this statue is by Michelangelo, it's worth about $2,250,000 instead of $225. That's the same as saying that suddenly two and a quarter cents is worth $225."
Jamie thought this over a minute. He was impressed. "When I grow up, I'm going to find a way to know for certain who did a statue."
This was all Claudia needed. Something that had been smoldering inside her since she first saw the statue, that had been fed by the Times article, now flared into an idea.
"Jamie, let's do it now. Let's skip learning everything about everything in the museum. Let's concentrate on the statue."
"Can we still take class tours as we did yesterday?"
Claudia answered, "Of course. We don't have to skip learning something about everything. We just won't learn everything about everything. We'll concentrate on Michelangelo."
Jamie snapped his fingers. "I've got it!" he exclaimed. He held up his hands for Claudia to see.
"What does that mean?"
"Fingerprints, silly. If Michelangelo worked on that statue, his fingerprints would be on it."
"Fingerprints? Almost five-hundred-year-old fingerprints? How would you know that they belonged to Michelangelo? He didn't have a police record. I don't suppose he did. As a matter of fact, I'm not sure people were fingerprinted in those days even if they did."
"But what if we were to find identical fingerprints on something they knew that he did? We could compare them."
Claudia kept looking at the picture of the statue as she finished eating her baked beans.
"Jamie," she said, "do you think the statue looks like anyone special?" She folded her arms and gazed into the distance.
"No one I know looks like an angel."
"Think a minute." She cleared her throat and lifted her chin slightly and gazed into the distance. "Don't think about the hair style or the clothes or anything. Just think about the face." She nudged the page of the New York Times closer under Jamie's nose and resumed her pose. Jamie looked at the picture.
"Nope," he said looking up.
"Can't you see any resemblance?"
"Nope." He looked at the picture again. "Who do you think it looks like?"
"Oh, I don't know," she stammered.
Jamie noticed Claudia blushing. "What's the matter? You getting a fever?"
"Don't be silly. I just feel that the statue looks like someone in our family."
"You sure you don't have a fever? You're talking out of your head."
Claudia unfolded her arms and lowered her distant gaze. "I wonder who posed for it," she said half aloud.
"Probably some fat old lady. Then the chisel slipped, so he made a skinny angel instead.
"Jamie, you have as much romance in you as the wolf in Little Red Riding Hood."
"Romance! Boloney! But I do like the mystery part."
"So do I!" Claudia answered. "But I like more than that about Angel."
"We going to look for fingerprints then?"
Claudia reconsidered, "Well, we might look for fingerprints. That's one way. For a start." She looked at Jamie and sniffed, "But I'm sure it won't work. We'll look tomorrow. Even though it won't work." And she looked some more at the picture.
On the second day the crowd going up the broad staircase to see the little Angel was even greater. The newspaper article had made people curious. Besides, it was a cloudy day, and museum attendance always improves in bad weather. Some people who had not been to the Metropolitan Museum for years came. Some people who had never been there ever, came; they got directions from maps, subway conductors, and police. (I'm surprised, Saxonberg, that seeing my name in the paper in connection with Michelangelo didn't bring even you to the museum. You would have profited more than you would have thought by that trip. Are photo albums of your grandchildren the only pictures you look at? Are you altogether unconscious of the magic of the name of Michelangelo? I truly believe that his name has magic even now; the best kind of magic because it comes from true greatness. Claudia sensed it as she again stood in line. The mystery only intrigued her; the magic trapped her.) Both children were annoyed when the guards plus the push of the crowd hurried them past the Angel. How could they possibly look for fingerprints when they were so rushed? After this hurried visit to the statue, they decided to do their research when they had the statue and the museum to themselves. Claudia especially wanted to make herself important to the statue. She would solve its mystery; and it, in turn, would do something important to her, though what this was, she didn't quite know.
As they once again reached the back stairs, Claudia asked Jamie, "With whom shall we dine today, Sir James?"
"Jamie answered, "Oh, I don't know, dear Lady Claudia. Shall we find a good and proper group?"
"Yes, let us, Sir James."
Thereupon, Jamie held out his arm, Claudia rested the tips of her fingers on the top of his hand, and they descended the stairs. They proved to be as fussy in their selection as Goldilocks. This group was too old; that group, too young; this, too small; that, all girls. But they found a good and proper group in the American wing where they spent a lovely and informative hour and a half learning about the arts and crafts of colonial days. They dined with the group, staying always at the rear of the line, always slightly apart. Both Jamie and Claudia had acquired a talent for being near but never part of a group. (Some people, Saxonberg, never learn to do that all their lives, and some learn it all too well.) 5 THEY HAD BEEN GONE FROM HOME FOR THREE DAYS now. Claudia insisted on a fresh change of underwear every day. That was the way she had been brought up. She insisted for Jamie, too. No question about it; their laundry was becoming a problem. They had to get to a laundromat. That night they removed all their dirty clothes from their instrument cases and stuffed those that would fit into various pockets. Those that didn't fit, they wore. A double layer of clothes never hurts anyone in winter, as long as the clean ones are worn closest to the skin.
Saturday seemed a good day for housekeeping chores. There would be no school groups for them to join. Claudia suggested that they eat both meals outside the museum. Jamie agreed. Claudia next suggested a real sit-down restaurant with tablecloths on the tables and waiters to serve you. Jamie said "NO" with such force that Claudia didn't try to persuade him.
From breakfast at the automat they went to laundry at the laundromat. They emptied their pockets of underwear and removed the layer of soiled socks. No one stared. Someone before them had probably done the same thing some time that week. They bought soap from a machine for ten cents and deposited a quarter into the slot in the washer. Through the glass in the door they watched their assorted clothing spill and splash over and over and around and around. Drying cost ten cents for ten minutes, but it took twenty cents worth of minutes to dry everything. When all was done, they were disappointed; all of it looked dismally gray. Very unelegant. Claudia had thought that their white underwear should not have been washed with the red and navy blue socks, but she would not have considered asking for more money for anything as unglamorous as dirty socks.
"Oh, well," she moaned, "at least they smell clean."
Jamie said, "Let's go to the TV department of Bloomingdale's and watch TV."
"Not today. We've got to work on the mystery of the statue all morning tomorrow, because tomorrow the museum doesn't open until one o'clock. Today we must learn all about the Renaissance and Michelangelo to prepare ourselves. We'll do research at the big library at 42nd Street." "How about the TV department of Macy's instead?"
"To the library, Sir James."
"Gimbels?"
"Library."
They packed their gray-looking laundry back into their pockets and walked to the door of the laundromat. At the door Claudia turned to Jamie and asked, "Can we . . .?" Jamie didn't let her finish, "No, dear Lady Claudia. We have not the funds for taxis, buses, or subways. "Shall we walk?" He extended his arm. Claudia placed her gloved fingertips on top of Jamie's mittened ones. Thus they began their long walk to the library.
Once there, they asked the lady at the information booth where they could find books on Michelangelo. She directed them first to the children's room, but when the librarian there found out what they wanted to know, she advised them to go to the Don-nell Branch Library on Fifty-third Street. Jamie hoped this would discourage Claudia, but it didn't. She didn't even seem to mind back-tracking up Fifth Avenue. Her determination convinced Jamie that Saturday should be spent just this way. Once at the library, they examined the directory which told what was available where and when the library was open. In the downstairs Art Room the librarian helped them find the books which Claudia selected from the card catalogue. She even brought them some others. Claudia liked that part. She always enjoyed being waited on.
Claudia began her studies never doubting that she could become an authority that morning. She had neither pencil nor paper to make notes. And she knew she wouldn't have a lot of time to read. So she decided that she would simply remember everything, absolutely everything she read. Her net profit, therefore, would be as great as that of someone who read a great deal but remembered very little.
Claudia showed the executive ability of a corporation president. She assigned to Jamie the task of looking through the books of photographs of Michelangelo's work to find pictures of Angel. She would do the reading. She glanced through several thick books with thin pages and tiny print. After reading twelve pages, she looked to the end to see how many more pages there were to go: more than two hundred. The book also had footnotes. She read a few more pages and then busied herself with studying some of Jamie's picture books.
"You're supposed to do the reading!"
"I'm just using these pictures for relief," Claudia whispered. "I have to rest my eyes sometime."
"Well, I don't see any pictures that look like that statue," Jamie sighed.
"Keep looking. I'll do some more reading."
A few minutes later Jamie interrupted her. "Here he is," he said.
"That doesn't look anything like the statue. That's not even a girl," Claudia said.
"Of course not. That's Michelangelo himself."
Claudia replied, "I knew that."
"Two minutes ago you didn't. You thought I was showing you a picture of the statue."
"Oh, I meant . . . I meant. Well . . . there's his broken nose." She pointed to the nose in the picture. "He got in a fight and had his nose broken when he was a teenager." "Was he a juvenile delinquent? Maybe they do have his fingerprints on file."
"No, silly," Claudia said. "He was a hot-tempered genius. Did you know he was famous even when he was alive?"
"Is that so? I thought that artists don't become famous until after they're dead. Like mummies."
They studied a while longer before Jamie's next interruption. "You know, a lot of his works were lost. They say lost in parentheses under the picture." "How can that be? A statue isn't something like an umbrella that you leave in a taxi and lose. That is, those people who actually ride taxis; something you wouldn't know about." "Well, they weren't lost in taxis. They were lost track of."
"What kind of a sentence is that? Lost track of?"
"Oh, boloney! There are whole long books about the lost works of Michelangelo. Picture works and sculptor works that people lost track of."
Claudia softened. "Is the little angel one of them?"
"What's the difference between an angel and a cupid?" Jamie inquired.
"Why?" Claudia asked.
"Because there's a lost cupid for sure."
"Angels wear clothes and wings and are Christian. Cupids wear bows and arrows; they are naked and pagan."
"What's pagan?" Jamie asked. "Boy or girl?"
"How would I know?" Claudia answered.
"You said they are naked."
"Well, pagan has nothing to do with that. It means worshipping idols instead of God."
"Oh," Jamie nodded. "The statue in the museum is an angel. It's dressed in its altogether. I don't know yet if an angel was lost . . ." Then he glanced over at his sister and muttered, "track of." Claudia had begun her research confident that a morning's study would make her completely an expert; but Michelangelo had humbled her, and humility was not an emotion with which she felt comfortable; she was irritable. Jamie ended his research where Claudia had begun: very confident and happy. He felt that his morning had been well spent; he had seen a lot of pictures and he had learned about pagan. He leaned back and yawned; he was becoming bored with pictures of David and Moses and the Sistine Ceiling; he wanted to find clues. Already he knew enough to tell if Michelangelo had sculptured the little angel. All he needed was a chance to investigate. Without the guards hurrying him. He would know, but would his opinion be accepted by the experts?
"I think we should find out how the experts decide whether or not the statue belongs to Michelangelo. That will be better than finding out about Michelangelo himself," Jamie said.
"I know how they find out. They gather evidence like sketches he did and diaries and records of sales. And they examine the statue to see what kind of tools were used and how they were used. Like no one living in the fifteenth century would use an electric drill. How come you didn't take art appreciation lessons with me?" "The summer before last?"
"Yes. Before school started."
"Well, the summer before last, I had just finished the second half of first grade."
"So what?"
"So boloney! It was all I could do to sound out the name of Dick and Jane's dog."
Claudia had no answer for Jamie's logic. Besides, Jamie agreed with her, "I guess it is better to look for clues. After all, we're doing something that none of the experts can do." Claudia's impatience surfaced. She had to pick a fight with Jamie. "Don't be silly. They can read all this stuff, too. There's certainly plenty of it." "Oh, I don't mean that I mean that we're living with the statue. You know what they always say: The only two ways to get to know someone are to live with him or play cards with him." "Well, at least the little statue can't cheat at cards like someone else I know."
"Claudia, dear, I'm no angel. Statue or otherwise."
Claudia sighed, "O.K. Sir James, let's go." And they did.
As they were walking up the steps, Jamie spied a Hershey's almond bar still in its wrapper lying in the corner of the landing. He picked it up and tore open one corner.
"Was it bitten into?" asked Claudia.
"No," Jamie smiled. "Want half?"
"You better not touch it," Claudia warned. "It's probably poisoned or filled with marijuana, so you'll eat it and become either dead or a dope addict." Jamie was irritated. "Couldn't it just happen that someone dropped it?"
"I doubt that. Who would drop a whole candy bar and not know it? That's like leaving a statue in a taxi. Someone put it there on purpose. Someone who pushes dope. I read once that they feed dope in chocolates to little kids, and then the kids become dope addicts, then these people sell them dope at very high prices which they just can't help but buy because when you're addicted you have to have your dope. High prices and all. And Jamie, we don't have that kind of money." Jamie said, "Oh, well, bottoms up." He took a big bite of the candy, chewed and swallowed. Then he closed his eyes, leaned against the wall and slid to the floor. Claudia stood with her mouth open, stunned. She was on the verge of screaming for help when Jamie opened his eyes and smiled. "It's delicious. Want a bite?" Claudia not only refused the bite, she also refused to talk to Jamie until they got to the restaurant. Lunch cheered her. She suggested that they play in Central Park for a while, and they did. They bought peanuts, chestnuts, and pretzels from the vendor outside the museum. They knew that since the museum opened late on Sunday, they would accumulate a lot of hunger before they got out. Their bulging pockets were now full of the staples of life: food and clothing.
Jamie entered the men's room. He had arrived, as was his custom, shortly before the first bell rang, the bell that warned everyone that the museum would close in five minutes. He waited; the bell rang. He got into a booth. First bell, second bell, it was routine just as boarding the school bus had once been routine. After the first day, they had learned that the staff worked from nine A.M. until five P.M., a work schedule just like their father's. Routine, routine. The wait from nine when the staff came until ten when the public came seemed long. Claudia and Jamie had decided that the washrooms were good for the shorter evening wait when the help left at the same time as the visitors, but the washrooms were less satisfactory for the long morning wait … especially after Jamie's close call that first morning. So time from eight forty-five until some safe time after ten in the mornings was spent under various beds. They always checked for dust under the bed first. And for once Claudia's fussi-ness was not the reason. Reason was the reason. A dustless floor meant that it had been cleaned very recently, and they stood less chance of being caught by a mop.
Jamie stood on the toilet seat waiting. He leaned his head against the wall of the booth and braced himself for what would happen next. The guard would come in and make a quick check of his station. Jamie still felt a ping during that short inspection; that was the only part that still wasn't quite routine, and that's why he braced himself. Then the lights would be turned out. Jamie would wait twelve minutes (lag time, Claudia called it) and emerge from hiding.
Except.
Except the guard didn't come, and Jamie couldn't relax until after lie felt that final ping. And the lights stayed on, stayed on. Jamie checked his watch ten times within five minutes; he shook his arm and held the watch up to his ear. It was ticking slower than his heart and much more softly. What was wrong? They had caught Claudia! Now they would look for him! He'd pretend he didn't speak English. He wouldn't answer any questions.
Then he heard the door open. Footsteps. More footsteps than usual. What was happening? The hardest part was that every corpuscle of Jamie's nine-year-old self was throbbing with readiness to run, and he had to bind up all that energy into a quiet lump. It was like trying to wrap a loose peck of potatoes into a neat four-cornered package. But he managed to freeze. He heard the voices of two men talking over the sound of water running in the sink.
"I guess they expect even more people tomorrow."
"Yeah. Sundays are always jammed up anyway."
"It'll be easier to move the people in and out of the Great Hall."
"Yeah. Two feet of marble. What do you figure it weighs?"
"I dunno. Whatever it weighs, it has to be handled delicate. Like it was a real angel."
"C'mon. They probably have the new pedestal ready. We can start."
"Do you think they'll have as many people as they had for the Mona Lisa?"
"Naw! The Mona Lisa was here for a short time only. Besides it was the real McCoy."
"I think this one's …"
The men left, turning off the lights as they did so. Jamie heard the door close before he melted. Legs first. He sat down on the seat as he allowed the familiar darkness as well as new realization to fill him.
They were moving Angel. Did Claudia know? They wouldn't have women moving the statue. There would be no one in the ladies' room washing up. Who would give her the information? He would. By mental telepathy. He would think a message to Claudia. He folded his hands across his forehead and concentrated. "Stay put, Claudia, stay put. Stay put. Stay put. Claudia, stay put." He thought that Claudia would not approve of the grammar in his mental telegram; she would want him to think stay in place. But he didn't want to weaken his message by varying it one bit. He continued thinking STAY PUT.
He must have thought STAY PUT exactly hard enough, for Claudia did just that. They never knew exactly why she did, but she did. Perhaps she sensed some sounds that told her that the museum was not yet empty. Maybe she was just too tired from running around in Central Park. Maybe they were not meant to get caught. Maybe they were meant to make the discovery they made.
They waited for miles and miles of time before they came out of hiding. At last they met in their bedroom. Claudia was sorting the laundry when Jamie got there. In the dark, mostly by feel. Although there is no real difference between boys' stretch socks and girls', neither ever considered wearing the other's. Children who have always had separate bedrooms don't.
Claudia turned when she heard Jamie come up and said, 'They moved the statue."
"How did you know? Did you get my message?"
"Message? I saw the statue on my way here. They have a dim light on it. I guess so that the night guard won't trip over it."
Jamie replied, "We're lucky we didn't get caught."
Claudia never thought very hard about the plus-luck she had; she concentrated on the minus-luck. "But they held us up terribly. I planned on our taking baths tonight. I really can't stand one night more without a bath." "I don't mind," Jamie said.
"Come along, Sir James. To our bath. Bring your most elegant pajamas. The ones embroidered in gold with silver tassels will do."
"Where, dear Lady Claudia, dost thou expect to bathe?"
"In the fountain, Sir James. In the fountain."
Jamie extended his arm, which was draped with his striped flannel pajamas, and said, "Lady Claudia, I knew that sooner or later you would get me to that restaurant." (It makes me furious to think that I must explain that restaurant to you, Saxonberg. I'm going to make you take me to lunch in there one day soon. I just this minute became determined to get you into the museum. You'll see later how I'm going to do it. Now about the restaurant. It is built around a gigantic fountain. Water in the fountain is sprayed from dolphins sculptured in bronze. The dolphins appear to be leaping out of the water. On their backs are figures representing the arts, figures that look like water sprites. It is a joy to sit around that wonderful fountain and to snack petit fours and sip espresso coffee. I'll bet that you'd even forget your blasted ulcer while you ate there.) Lady Claudia and Sir James quietly walked to the entrance of the restaurant. They easily climbed under the velvet rope that meant that the restaurant was closed to the public. Of course they were not the public. They shed their clothes and waded into the fountain. Claudia had taken powdered soap from the restroom. She had ground it out into a paper towel that morning. Even though it was freezing cold, she enjoyed her bath. Jamie, too, enjoyed his bath. For a different reason.
When he got into the pool, he found bumps on the bottom; smooth bumps. When he reached down to feel one, he found that it moved! He could even pick it up. He felt its cool roundness and splashed his way over to Claudia. "Income, Claudia, income!" he whispered.
Claudia understood immediately and began to scoop up bumps she had felt on the bottom of the fountain. The bumps were pennies and nickels people had pitched into the fountain to make a wish. At least four people had thrown in dimes and one had tossed in a quarter.
"Some one very rich must have tossed in this quarter," Jamie whispered.
"Some one very poor," Claudia corrected. "Rich people have only penny wishes."
Together they collected $2.87. They couldn't hold more in their hands. They were shivering when they got out. Drying themselves as best they could with paper towels (also taken from the restroom), they hurried into their pajamas and shoes.
They finished their preparations for the night, took a small snack and decided it was safe to wander back into the Great Hall to look again at their Angel.
"I wish I could hug her," Claudia whispered.
"They probably bugged her already. Maybe that light is part of the alarm. Better not touch. You'll set it off."
"I said 'hug' not 'bug!' Why would I want to bug her?"
"That makes more sense than to hug her."
"Silly. Shows how much you know. When you hug someone, you learn something else about them. An important something else."
Jamie shrugged his shoulders.
Both looked at Angel a long time. "What do you think?" Jamie asked. "Did he or didn't he?"
Claudia answered, "A scientist doesn't make up his mind until he's examined all the evidence."
"You sure don't sound like a scientist. What kind of scientist would want to hug a statue?"
Claudia was embarrassed, so she spoke sternly, "We'll go to bed now, and we'll think about the statue very hard. Don't fall asleep until you've really thought about the statue and Michelangelo and the entire Italian Renaissance."
And so they went to bed. But lying in bed just before going to sleep is the worst time for organized thinking; it is the best time for free thinking. Ideas drift like clouds in an undecided breeze, taking first this direction and then that. It was very difficult for Jamie to control his thoughts when he was tired, sleepy, and lying on his back. He never liked to get involved just before falling asleep. But Claudia had planned on their thinking, and she was good at planning. So think he did. Clouds bearing thoughts of the Italian Renaissance drifted away. Thoughts of home, and more thoughts of home settled down.
"Do you miss home?" he asked Claudia.
"Not too much," she confessed. "I haven't thought about it much."
Jamie was quiet for a minute, then he said, "We probably have no conscience. I think we ought to be homesick. Do you think Mom and Dad raised us wrong? They're not very mean, you know; don't you think that should make us miss them?"
Claudia was silent. Jamie waited. "Did you hear my question, Claude?"
"Yes. I heard your question. I'm thinking." She was quiet a while longer. Then she asked, "Have you ever been homesick?"
"Sure."
"When was the last time?"
"That day Dad dropped us off at Aunt Zell's when he took Mom to the hospital to get Kevin."
"Me, too. That day," Claudia admitted. "But, of course, I was much younger then."
"Why do you suppose we were homesick that day? We've been gone much longer than that now."
Claudia thought. "I guess we were worried. Boy, had I known then that she was going to end up with Kevin, I would have known why we were worried. I remember you sucked your thumb and carried around that old blanket the whole day. Aunt Zell kept trying to get the blanket away from you so that she could wash it. It stank."
Jamie giggled, "Yeah, I guess homesickness is like sucking your thumb. It's what happens when you're not very sure of yourself."
"Or not very well trained," Claudia added. "Heaven knows, we're well trained. Just look how nicely we've managed. It's really their fault if we're not homesick."
Jamie was satisfied. Claudia was more. "I'm glad you asked that about homesickness, Jamie. Somehow, I feel older now. But, of course, that's mostly because I've been the oldest child forever. And I'm extremely well adjusted."
They went to sleep then. Michelangelo, Angel, and the entire Italian Renaissance waited for them until morning.
6 IT WAS STILL DARK WHEN THEY AWOKE THE NEXT morning, but it was later than usual. The museum wouldn't open until one. Claudia was up first. She was getting dressed when Jamie opened his eyes.
"You know" he said, "Sunday is still Sunday. It feels like Sunday. Even here."
Claudia answered, "I noticed that. Do you think we ought to try to go to church when we go out?"
Jamie thought a minute before answering, "Well, let's say a prayer in that little room of the Middle Ages. The part with the pretty stained glass window." They dressed and walked to the little chapel and knelt and said The Lord's Prayer. Jamie reminded Claudia to say she was sorry for stealing the newspaper. That made it officially Sunday.
"C'mon," Claudia said as she was rising, "let's go to the statue."
They walked over to Angel and looked very closely. It was difficult to look for clues. Even after their research. They were accustomed to having all the clues neatly laid out on a diagram placed in front of the exhibit.
"I still say that it's too bad we can't touch her," Claudia complained.
"At least we're living with it. We're the only two people in the whole world who live with it."
"Mrs. Frankweiler did, too. She could touch . . ."
"And hug it," Jamie teased.
"I'll bet she knows for sure if Michelangelo did it."
"Sure she does," Jamie said. He then threw his arms around himself, leaned his head way back, closed his eyes, and murmured, "Every morning when she got up, Mrs. Frankweiler would throw her arms about the statue, peer into its eyes, and say, "Speak to me, baby/One morning the statue ans . . ." Claudia was furious. "The men who moved it last night hugged it when they moved it. There's all kinds of hugging."
She refused to look at Jamie again and instead stared at the statue. The sound of footsteps broke the silence and her concentration. Footsteps from the Italian Renaissance were descending upon them! The guard was coming down the steps. Oh, boloney! thought Jamie. There was just too much time before the museum opened on Sundays. They should have been in hiding already. Here they were out in the open with a light on!
Jamie grabbed Claudia's hand and pulled her behind the booth where they rent walkie-talkies for a tour of the museum. Even though they were well hidden by the dark as they squatted there, they felt as exposed as that great bare lady in the painting upstairs.
The footsteps stopped in front of Angel. Jamie sent another mental telegram: Get going, get going, get going. Of course it worked. The guard moved on toward the Egyptian wing to cover the rest of his tour. The two children wouldn't even allow themselves a sigh of relief. They were that well disciplined.
After ten minutes lag time, Jamie tugged the hem of Claudia's jacket, and they cautiously got up. Jamie led the way back up the great stairway. As he did so, his logic became clear to Claudia. Thank goodness Jamie thought so clearly so fast, and thank goodness for those twenty acres of floor space. It would take the watchman more than an hour before he passed that way again.
They stealthily climbed the wide stairway, staying close to the rail. Step, pause. Step, pause. All the way to the top until they found themselves in front of the pedestal on which Angel had stood just the day before. Claudia paused to look, partly from habit and partly because anything associated with Angel was precious. Jamie paused to catch his breath.
"Why do you think they changed the velvet under her from blue to gold?" Claudia whispered.
"This blue probably got dirty. C'mon, let's hide."
Claudia looked again at the velvet. Light was beginning to seep into the museum. Something on top of the velvet caught her eye. "One of the workmen must have been drinking beer when he moved the statue." "Most people drink beer," Jamie said. "What's so unusual about that?"
"They don't let visitors bring in beer," answered Claudia. "I wonder why they allow the workers to do it? What if he had spilled it on Angel? See where he must have put his beer can on that platform." She pointed to the blue velvet covering the pedestal. "See the rings where the pile of the velvet isn't crushed." Jamie said, "Yeah, Ballantine beer. Those three rings." Then he began humming a commercial that he had heard during the baseball game on television last spring.
Claudia interrupted, "Those are the marks of the beer can itself. After all, the emblem on the can is flat against the can. It could have been any kind of beer. Schlitz, Rheingold." Jamie stared at the blue velvet. "You're right, Claude. Except for one thing."
"What's that?" she asked.
"The rings the beer cans made would have crushed the plush of the velvet down. . . and the plush of this velvet is crushed up"
"What kind of a sentence is that? Crushed up!"
"Oh, boloney! You just go ahead and pick on my grammar. Go ahead pick on my grammar. But you can't pick on my logic. The weight of the statue crushed all the velvet down except where the marble was chipped away and the plush was crushed up. Claudia, there's a crushed-up W in one of those circles that is also crushed up." "For goodness' sake, Jamie. That's not a W; that's an M." She looked at Jamie, and her eyes widened, "M for Michelangelo!"
Jamie was rubbing his eyes. "You know, Claude, I saw that symbol yesterday on the cover of one of the books I looked at."
"What was it, Jamie? What was it?"
"How should I know? You were supposed to be doing the reading! I was just supposed to be looking for pictures and clues."
"James Kincaid, you are something. You are absolutely something. As if it would have hurt you to read one little thing. Just one little thing!"
Jamie said, "Well, we have a clue."
"We could know already."
"We have an important clue. I'll bet they never even looked at the bottom of the statue."
"Now we have to go back to the library today to find out what that symbol means. But we can't! That library is closed on Sundays. Oh, Jamie, I've got to know." "We'll check the museum bookshop. Don't worry, Claude; I'll recognize the book. Right now, we better hide."
Claudia glanced at her watch. "Where are we going to hide up here? There's no furniture. We can't risk going downstairs again."
Jamie picked up a corner of the blue velvet drape. "Be my guest," he said indicating the floor under the platform with an elegant sweep of his hand.
Jamie and Claudia squatted under the platform waiting. It was close quarters under there. Jamie needed only to point his fingers to poke his sister in the ribs. "I say, Lady Claudia, I do believe we're safe and onto something really great." "Perhaps, Sir James, perhaps."
Claudia didn't think about their close calls. They were unimportant; they wouldn't matter in the end, the end having something to do with Michelangelo, Angel, history, and herself. She thought about the history test she had had on Monday at school. There had been a question on the test that she couldn't answer. She had studied hard and read the chapter thoroughly. She knew where the answer was—the second paragraph in the right hand column of page 157. In her mind she could actually see where the answer was, but she couldn't think of what it was.
Angel was that way. An answer to running away, and also to going home again, lay in Angel. She knew it was there, but she didn't know what it was. It was just escaping her as the answer to the question on the test had . . . except this was even harder, for she wasn't exactly certain of the question she was trying to answer. The question had something to do with why Angel had become more important than having run away or even being safe, at the museum. Oh! she was right back where she had started. It was too stuffy under that velvet. How could anyone think straight? No wonder her thinking came out in circles. She knew one thing for sure: maybe they had a clue.
A crowd formed in front of the museum before it opened. The guard who was to have removed the pedestal and drape was called outside to set up saw-horses and make orderly rows out of the mass of people. The museum couldn't spare Morris until after the police had sent help for the sidewalk traffic. When he finally moved the platform and drape and took them to the basement for storage, Claudia and Jamie had already left and were browsing around the crowded bookshop peeking under the dust jackets of books about Michelangelo.
They found the book with the mark on the cover! The crushed-up mark on the dark blue velvet was Michelangelo's stonemason's mark. He had chipped it into the base of the marble to identify himself as owner, much as brands are burned into the hides of cattle to identify their owners.
They emerged from the bookshop feeling triumphant. And hungry.
"C'mon," Claudia shouted as soon as they got out, "Let's grab a taxi to the Automat."
"We'll walk," Jamie said.
"We have income now. All we have to do is take a bath whenever we need money."
Jamie thought a second. "O.K. I'll allow a bus."
Claudia smiled. "Thank you, Mr. Pinchpenny."
"You call me Pinchpenny, and I'll call you . . ."
"Call me a taxi," she laughed, running toward the bus stop in front of the museum.
Jamie was feeling so satisfied that he gave Claudia seventy-five cents for brunch. He allowed himself the same. As they ate, they discussed what they should do about the awesome information they had.
"Let's call the New York Times" Jamie suggested.
"All that publicity! They'll want to know how we found out."
"Let's call the head of the Metropolitan."
"He'll want to know how we found out."
"We'll tell him," Jamie said.
"Are you out of your mind?" Claudia asked. "Tell him we've been living there?"
"Don't you think we ought to tell the museum about the crushed-up mark on the velvet?"
"We owe it to them," Claudia answered. "We've been their guests all this time."
"Then you figure out how we can let them know without getting caught. I'll bet you already have it all worked out."
"As a matter of fact, I do." Claudia leaned across the table and spoke to Jamie in her best secret agent fashion. "We'll write them a letter and tell them to look at the base of the statue for an important clue." "What if they can't figure out what the clue is?"
"We'll help them with that when they need help. We'll reveal ourselves then. And they'll be very happy to have been our hosts," Claudia said. She paused long enough for Jamie to begin to get impatient, but just begin. "Here's the plan: we rent a post office box in Grand Central. Like when you send in box tops, you always send them to P.O. Box Number So-and-so. We write a letter and tell them to answer us at the box number. After they tell us that they need help, we reveal ourselves. As heroes." "Can't we go home and wait? That was rough last night and this morning. Besides, then we can be heroes twice. Once when we return home and once when we reveal ourselves." "No!" Claudia screeched. "We have to know about Angel first. We have to be right."
"Wow! What's the matter with you, Claude? You know you planned on going home sometime."
"Yes," she answered, "sometime. But not just anytime." Her voice was becoming high pitched again.
"Anytime we come home—from a visit to Grandpa's or from summer camp—they're always glad to see us."
"But it never makes any difference. Going home without knowing about Angel for sure will be the same as going home from camp. It won't be any different. After one day, maybe two, we'll be back to the same old thing. And I didn't run away to come home the same." "Well, this has been more fun than camp. Even the food's been better. There's that difference."
"But, Jamie, it's not enough."
"Yeah, I know, it's not enough. I'm hungry most of the time."
"I mean the difference is not enough. Like being born with perfect pitch, or being born very ordinary and then winning the Congressional Medal of Honor or getting an Academy Award. Those are differences that will last a lifetime. Finding out about Angel will be that kind of difference." "I think you're different already, Claude."
"Do you?" she asked. She was smiling and her eyes were modestly lowered, ready for a compliment.
"Yes. We're all sane, and you're insane."
"Jamie Kincaid!"
"O.K. O.K. I'm insane, too. I'll go along with you. Besides some of the complications are getting interesting, even though some are dull. How will you disguise your handwriting?" "No need to do that. I'll use a typewriter." Claudia waited for Jamie's look of surprise.
She got it. "Where are you going to get a typewriter?"
"In front of the Olivetti place on Fifth Avenue. We passed it twice yesterday. Once when you made us walk from the laundromat. And again when we walked from library to library. It's bolted to a stand outside the building for everyone to use. You know, sort of a sample of their product. It's free." Jamie smiled, "It's a good thing that I'm insane about walking. Otherwise, you would never have found that typewriter."
"And it's a good thing that I'm an excellent observer," Claudia added.
They marched up Fifth Avenue and were delighted to find a piece of paper already in the typewriter. Across the top of the page someone had typed: Now is the time for all good men to come to the aid of their party. Claudia didn't know that this sentence was a common one used in practice typing. She thought it appeared appropriate to their message and would add a proper note of mystery besides. (Here, Saxonberg, is a copy of the letter Claudia typed. You can see that her typing needed a great deal of improvement.) Now is the time for all good men to come to the aid of their party;
Dear Museum Head,
We think that you should examine the bottom of the statue for an importandt clue. The statue we mean is the ocn you bought for $225.00. And the clue is that you will End Michelangelo's stone* mason's markk on the bottom. If you need help about this clue, you may write to us at Grande Central Post Office. Box in Manhanttan.
Sincerely,
Friends of the Museum
Pleased with their effort, they felt that they could take the rest of the day off. They wandered around Rockefeller Center and watched the skaters for a short while. They watched the crowd watching the skaters for a while longer. When they returned to the museum filled with satisfaction and with snacks for their supper, they saw a long line of Sunday people waiting to climb the museum steps. Knowing that everyone in that line would be shepherded in and out, in front of and past the statue in a matter of minutes, they decided to enter through the rear entrance instead. The guard at that door told them that they would have to use the Fifth Avenue entrance if they wished to see Angel.
"Oh, we've already seen that!" Jamie said.
The guard from friendliness, helpfulness or, perhaps, sheer loneliness (very few people had entered through his door that day) asked Jamie what he thought of it.
"Well, we need to do more research, but it seems to me that …"
Claudia pulled Jamie's arm. "Come along, AZ- bert" she urged.
On their way to the rooms containing Greek vases, they again observed the enormous crowd passing by the statue.
"As I was about to tell that guard, it seems to me that they should try to get to the bottom of the mystery."
Claudia giggled; Jamie joined in. They spent exactly enough time among the vases of ancient Greece to be able to man their waiting stations and not be discovered.
7 WHEN THEY LEFT THE MUSEUM ON MONDAY MORN-ing, Claudia walked to the bus stop without even consulting Jamie.
"Don't you think we ought to get breakfast first?" he asked.
"Mail early in the day" Claudia answered. "Besides, we want them to get this letter as soon as possible."
"It will get there faster if we deliver it by hand" Jamie suggested.
"Good idea. We'll get our mailbox number, write it in, and then take it to the museum office."
Since Jamie was official treasurer of the team, it was he who approached the man behind the cage window at the post office.
"I would like to rent a post office box," he declared.
"For how long?" the man inquired.
"For about two days."
"Sorry," the man said, "we rent them quarterly."
"All right, then. I'll take eight quarterlies. That makes two days."
"Quarter of a year," the man said. "That makes three months."
"Just a minute," Jamie said. He held a whispered conference with Claudia.
"Go ahead. Rent it," she urged.
"It'll cost a stack of money."
"Why don't you find out instead of arguing about it now?" Claudia's whisper began to sound like cold water hitting a hot frying pan.
"How much will a quarter of a year be?" he asked the postman.
"Four dollars and fifty cents."
Jamie scowled at Claudia. "See. I told you a stack."
Claudia shrugged her shoulders, "We'll take a long, long bath tonight."
The postman hardly looked puzzled. People working at the Grand Central Post Office grow used to strange remarks. They hear so many. They never stop hearing them; they simply stop sending the messages to their brains. Like talking into a telephone with no one on the receiver end. "Do you or don't you want it?" he asked.
"I'll take it."
Jamie paid the rent, signed a form using the name Angelo Michaels and gave his address as Marblehead, Massachusetts. He received a key to Box Number 847. Jamie-Angelo-Kincaid-Michaels felt important having a key to his own mailbox. He found his box and opened the little door.
"You know," he remarked to Claudia, "it's a lot like Horn and Hardart's. Except that we could have a complete spaghetti dinner for both of us coming out of the little door instead of just empty, empty space.
Paying four dollars and fifty cents for empty space had been hard on Jamie. Claudia knew they wouldn't take a bus back to the museum. They didn't.
Both Claudia and Jamie wanted to deliver the letter, but neither thought he should. Too risky. They decided to ask someone to deliver it for them. Someone with a bad memory for faces. Someone their own age would be best; someone who might be nosey but who wouldn't really care about them. It would be easiest to find a school group and select their messenger. They began their search for the group of the day by looking in the usual places: Arms and Armor, the Costume Institute, and Egyptian Art. As they approached the Egyptian wing, they heard the shuffling of feet and a sound they recognized as the folding of chairs and the gathering up of rubber mats. They weren't anxious to hear the talk about mummies again; they never watched repeats on television, either. But they decided to look the group over. So they waited inside the tomb.
(Now, Saxonberg, I must tell you about that Egyptian tomb called a mastaba. It is not a whole one; it is the beginning of one. You can walk into it. You can spend a lot of time in it, or you can spend very little time in it. You can try to read the picture writing on the walls. Or you can read nothing at all. Whether you read or not, whether you spend a lot of time or a little in that piece of Ancient Egypt, you will have changed climate for at least that part of your day. It is not a hard place to wait in at all.) The group was moving past the entrance. Claudia and Jamie were relaxed and waiting—wrapped up in the vacuum of time created by those warm stone walls. Puffs of conversation broke the silence of their tomb.
"Sarah looks like pharaoh. Pass it on."
"When are we gonna eat?"
"Man, what a lot of walking."
The conversation rained in softly and comfortably and told the two stowaways that they had the correct age group. That was the way kids in their classes always talked. Words continued to drizzle into their shelter.
"Hey, Rube, look at this."
"C'mon, Bruce, let me borrow it."
Something else now showered down upon them. Something much less comfortable. Familiarity! The names, Sarah, Bruce, Rube, were familiar … Ages ago, in time well outside the mastaba, they had heard these names—in a classroom, on a school bus … Closer, louder, the sounds poured in. Then one small cloud burst right outside their door.
"Hey, let's go back in here."
Jamie's eyes caught Claudia's. He opened his mouth. Claudia didn't wait to discover whether he opened it in surprise or to say something. She clamped her hand over his mouth as fast as she could.
An adult voice urged, "Come on, boys. We have to stay with the group."
Claudia took her hand from Jamie's mouth. She looked at him solemnly and nodded yes. The "come-on-boys" voice belonged to Miss Clendennan, Jamie's third grade teacher. Rube was Reuben Hearst, and Bruce was Bruce Lansing. Sarah was Sarah Sawhill, and unfortunately, she did look a great deal like pharaoh. Believe it or not, the mountain had come to Mohammed; their school had come to them. At least, Jamie's class had.
Jamie was furious. Why had Claudia muzzled him? Did she think he had no sense at all? He pulled his eyebrows down and made his best possible scowl. Claudia held her finger up to her lips and signaled him to stay quiet yet. The sounds of third grade shuffling and third grade jostling faded from their shelter. The quiet of the ages returned to the tomb.
But not to Jamie. He couldn't contain himself another minute. He could still feel the pressure of Claudia's hand over his mouth. "I have half a mind to join that group and go back with them and just be mysterious about where I came from."
"If you do that, it'll show that you have half a mind. Exactly half. Only half. Something I've suspected for a long time. You can't even see that this is perfect."
"How perfect?"
Claudia slowed down. "You go to the museum office. Deliver the letter. Tell them you are in the third grade group that is visiting from Greenwich and someone asked you to deliver the letter. The teacher said it would be O.K. If they ask you your name, say Bruce Lansing. But only if they ask."
"You know, Claude, when I'm not wishing I could give you a sock right in the nose, I'm glad you're on my team. You're smart even if you're hard to live with."
"You'll do it then?" Claudia asked.
"Yeah, I'll do it. It is perfect."
"Let's hurry before they come back."
Jamie entered the museum office, and Claudia stood guard outside the door. She intended to step inside the office if she spotted the class returning. Jamie wasn't gone long. Everything had gone well, and they hadn't asked his name. Claudia grabbed his arm as he came out. All the energy of Jamie's wound up nerves let loose. He collapsed as hard as if Claudia had suddenly jumped off the down end of a teeter-totter while he was still sitting on the up end.
"Yikes!" he yelled. Claudia was tempted to muzzle him again, but didn't. Instead she led him out the door into the Fifth Avenue crowd and began walking uptown with him as fast as she could go.
8 ON TUESDAY THEY AGAIN DID THEIR LAUNDRY. THE product of their efforts this time looked only slightly grayer than it had the time before. Claudia's sweater was considerably shrunken.
They knew that it was too early to get an answer to their letter, but they couldn't resist starting down to Grand Central Post Office to take a look anyway. It was noon by the time they stopped and ate breakfast at a Chock Full O'Nuts on Madison Avenue. They dragged it out beyond the patience of the people who were standing waiting to occupy their seats. Both Claudia and Jamie almost didn't want to look at their box in the post office. As long as they didn't look, they still had hopes that they could find a letter there.
They didn't. They strolled along the streets and found themselves near the United Nations building. Claudia suggested to Jamie that they take the guided tour she had read about when she was studying the Tourguide Book of the American Automobile Association.
'Today we can learn everything about the U.N."
Jamie's first question was, "How much?"
Claudia challenged him to walk in and find out. Fifty cents. Each. They could go if Claudia was willing to skip dessert that afternoon.
Jamie added, "You know, you can't have your cake and take tours, too."
"How about having tours and hot fudge sundaes, too?" Claudia asked.
They stood in line and got tickets for a tour. The girl selling tickets smiled down at them. "No school today?" she asked casually.
"No," Jamie answered. "The boiler on the furnace broke. No heat. They had to dismiss school. You should have heard the explosion! All the windows rattled. We thought it was an earthquake. Fourteen kids got cuts and abrasions, and their parents are suing the school to pay for their medical expenses. Well, it was about ten in the morning. We had just finished our spelling lesson when …" The man behind Jamie who was dressed in a derby hat and who looked more as if he belonged in the U.N. than visiting it said, "I say, what's holding up this line? I repeat, what is holding up this line?" The girl gave Jamie the two tickets. As she did so, the man in the derby hat was already pushing his money onto the counter. The girl looked after Jamie and Claudia as they were leaving and said, "Where is … She couldn't finish her question. The man in the derby hat was scolding the girl. "No wonder it takes the U.N. forever to get something done. I've never seen a line move more slowly" He only looked as if he belonged; he certainly didn't act it.
The girl blushed as she gave the man his ticket. "I hope you enjoy your tour, sir." She acted as if she belonged.
Jamie and Claudia sat with other ticket holders waiting for their numbers to be called.
Claudia spoke softly to Jamie, "You sure are a fast thinker. Where did you cook up that story about the furnace?"
"I've had it ready and waiting ever since we left home. First chance I've had to use it," he answered.
"I thought I had thought of everything," Claudia said.
"That's O.K."
"You're quite a kid."
"Thanks." Jamie smiled.
The guide who was calling the numbers finally said, "Will the people holding tickets number 106 to 121 please go to the double doors on the wall opposite this desk. There your guide will begin your tour." Jamie and Claudia went. Their guide was an Indian girl who wore a sari and whose long hair was bound into a single braid that hung down her back to well below her waist. With one hand she lifted the folds of her sari; her walk was flavored by her costume: her steps were short and light and there appeared to be great movement around her knees. Claudia looked at her guide's skin and thought of smoky topaz: November, her mother's birthstone. She listened to her guide's accent and formed the sounds in her mind without listening to what the sounds said.
Thus, when the tour was finished, Claudia was no expert on the United Nations, but she had discovered something: saris are a way of being different. She could do two things, she decided. When she was grown, she could stay the way she was and move to some place like India where no one dressed as she did, or she could dress like someone else—the Indian guide even—and still live in an ordinary place like Greenwich.
"How did you like those ear phones where you can tune in almost any old language at all?" Jamie asked his sister. "Pretty keen, huh?"
Claudia seemed to have a far away look in her eye.
"Yes," she answered. It sounded like "yah-ess." Jamie inspected Claudia closely. She was holding one arm crooked and the other pressed against her stomach. Her steps seemed shorter than usual and lighter than usual, and there appeared to be great movement around her knees.
"What's the matter with you?" he asked. "You got stomach cramps or something?"
Claudia lowered her eyes to him and said, "Jamie, you know, you could go clear around the world and still come home wondering if the tuna fish sandwiches at Chock Full O'Nuts still cost thirty-five cents." "Is that what gave you stomach cramps?" he asked.
"Oh, just skip it! Just skip it." Claudia knew she would have to discover some other way to be different. Angel would help her somehow.
Her hopes centered more than ever on Box 847 in the post office, and the following day when they peeked through its little window, they saw an envelope. Claudia was prepared to be the discoverer of great truths, Greenwich's own heroine of the statue—and only twelve years old. Jamie was so excited that he could hardly get the key into the lock to open the box. Claudia waited while he opened it and the envelope, too. He held the letter unfolded and off-center so that they could read it together. In silence.
Saxonberg, I have here attached a copy of the actual letter which I have in my files:
Dear Friends of the Museum:
We sincerely thank you for your interest in trying to help us solve the mystery of the statue. We have long known of the clue you mention; in fact, that clue remains our strongest one in attributing this work to the master, Michelangelo Buonarroti. Other evidence, however, is necessary, for it is known that Michelangelo did not carve all the marble blocks which were quarried for him and which bore his mark. We cannot ignore the possibility that the work may have been done by someone else, or that someone counterfeited the mark into the stone much later. We summarize the possibilities as follows: 1. The work was designed and done by Michelangelo himself.
The work was designed by Michelangelo but done by someone else.

The work was neither designed nor done by Michelangelo.
Our hope, of course, is to End evidence to support the first of these three possibilities.
Neither Condivi nor Vasari, Michelangelo's biographers who knew him personally mention the master carving this little angel; they mention only the angel carved for the altar in Siena. However, in a letter he wrote to his father from Rome on August 1.9, 1497, Michelangelo mentions "… I bought a piece of marble … I keep to myself, and I am sculpturing an image for my own pleasure" In the past experts have believed the image which he sculptured for his own pleasure to be a cupid. Now, we must examine the possibility that it was an angel.
The problem of Angel has now become a matter for consensus. Four Americans, two Englishmen, and one German, all of whom are experts on the techniques of Michelangelo have thus far examined the statue. We are presently awaiting the arrival of two more experts from Florence, Italy. After all of these experts have examined the statue, we will write a summary of their opinions which we will release to the press.
We greatly appreciate your interest and would enjoy your disclosing further clues to us if you End them.
Sincerely,
Harold C.Lowery
Public Relations,
The Metropolitan Museum of Art
مشارکت کنندگان در این صفحه
تا کنون فردی در بازسازی این صفحه مشارکت نداشته است.
🖊 شما نیز می‌توانید برای مشارکت در ترجمه‌ی این صفحه یا اصلاح متن انگلیسی، به این لینک مراجعه بفرمایید.