سرفصل های مهم
بخش 03
توضیح مختصر
زمان مطالعه

74 دقیقه

سطح

خیلی سخت
دانلود اپلیکیشن «زیبوک»
این فصل را می‌توانید به بهترین شکل و با امکانات عالی در اپلیکیشن «زیبوک» بخوانید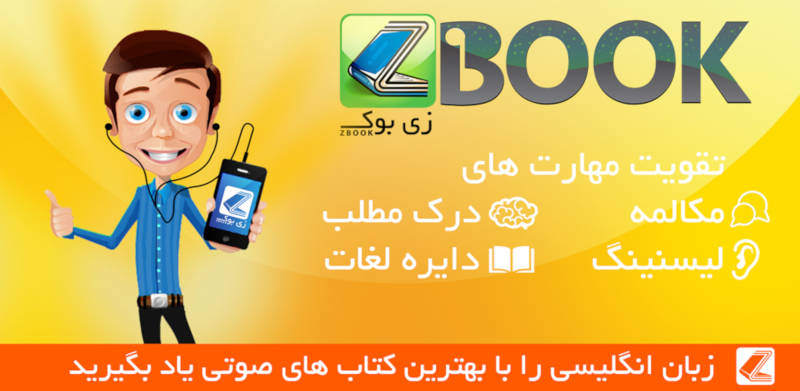 متن انگلیسی فصل
Claudia and Jamie walked from the post office to Grand Central Terminal and sat down in the waiting room. They sat perfectly quiet. Disappointed beyond words. Claudia would have felt better if the letter had not been so polite. A nasty letter or a sarcastic one can make you righteously angry, but what can you do about a polite letter of rejection? Nothing, really, except cry. So she did.
Jamie let her cry for a while. He sat there and fidgeted and counted the number of benches. She still cried; he counted the number of people on the benches. She was still at it; he calculated the number of people per bench.
After the big blobs of tears stopped, he said, "At least they treated us like grown-ups. That letter is full of big words and all."
"Big deal," Claudia sobbed. "For all they know, we are grown-ups." She was trying to find a corner of her shredded Kleenex that she could use.
Jamie let her sniff some, then he quietly asked, "What do we do now? Go home?"
"What? Go home now? We haven't even got our clothes. And your radio is in the violin case. We'd have to go home absolutely empty handed." "We could leave our clothes; they're all gray anyway."
"But we never even used your radio. How can we face them at home? Without the radio and all. With nothing." She paused for a minute and repeated, "With nothing. We've accomplished nothing." "We accomplished having fun," Jamie suggested. "Wasn't that what you wanted when we started out, Claude? I always thought it was." Claudia began big tears again. "But that was then," she sobbed.
"You said you'd go home after you knew about Angel. Now you know."
"That's it," she sobbed. "I do not know."
"You know that you don't know. Just as the people at the museum don't know. C'mon," he pleaded, "we'll enjoy telling them about how we lived in the museum. The violin case can be evidence. Do you realize that we've lived there a whole week?" "Yes," Claudia sighed. "Just a week. I feel as if I jumped into a lake to rescue a boy, and what I thought was a boy turned out to be a wet, fat log. Some heroine that makes. All wet for nothing." The tears flowed again.
"You sure are getting wet. You started this adventure just running away. Comfortably. Then the day before yesterday you decided you had to be a hero, too." "Heroine. And how should I have known that I wanted to be a heroine when I had no idea I wanted to be a heroine? The statue just gave me a chance … almost gave me a chance. We need to make more of a discovery." "So do the people at the museum. What more of a discovery do you think that you, Claudia Kincaid, girl runaway, can make? A tape recording of Michelangelo saying, 'I did it?' Well, I'll clue you in. They didn't have tape recorders 470 years ago." "I know that. But if we make a real discovery, I'll know how to go back to Greenwich."
"You take the New Haven, silly. Same way as we got here." Jamie was losing patience.
"That's not what I mean. I want to know how to go back to Greenwich different."
Jamie shook his head. "If you want to go different, you can take a subway to 125th Street and then take the train."
"I didn't say differently, I said different. I want to go back different. I, Claudia Kincaid, want to be different when I go back. Like being a heroine is being different." "Claudia, I'll tell you one thing you can do different …"
"Differently," Claudia interrupted.
"Oh, boloney, Claude. That's exactly it. You can stop ending every single discussion with an argument about grammar."
"I'll try," Claudia said quietly.
Jamie was surprised at her quiet manner, but he continued to be businesslike, "Now about this discovery."
"Jamie, I want to know if Michelangelo did it. I can't explain why exactly. But I feel that I've got to know. For sure. One way or the other. A real discovery is going to help me." "If the experts don't know for sure, I don't mind not knowing. Let's get tickets for home." Jamie started toward the New Haven ticket window. Claudia stayed behind. Jamie realized that she was not following, returned to her, and lectured, "You're never satisfied, Claude. If you get all A's, you wonder where are the pluses. You start out just running away, and you end up wanting to know everything. Wanting to be Joan of Arc, Clara Barton, and Florence Night-ingown all in one." "Nightingale," Claudia sighed. She got up then and followed slowly behind her brother. But she was feeling too low to go home. She couldn't She just couldn't. It just wasn't right.
There were only two windows that didn't say, "Closed" They waited a short while as the man in front of them purchased a red commuter's pass like the one that had brought them to Manhattan.
Jamie addressed the man behind the counter and said, "Two half-fare tickets for…"
"FARMINGTON, CONNECTICUT," Claudia broke in.
"To get to Farmington, you have to go to Hartford and take a bus," the ticket agent said.
Jamie nodded to the man and said, "Just a minute, please" He stepped away from the window, grabbing Claudia's arm. He pulled her away.
Claudia whispered, "Mrs. Basil E. Frankweiler."
"What about Mrs. Basil E. Frankweiler?"
"She lives in Farmington."
"So what?" Jamie said. "The paper said that her house was closed."
"Her New York house was closed. Can't you read anything right?"
"You talk that way, Claude, and …"
"All right, Jamie. All right. I shouldn't talk that way. But, please let's go to Farmington. Jamie, please. Can't you see how badly I need to find out about Angel? I just have a hunch she'll see us and that she knows." "I've never known you to have a hunch before, Claude. You usually plan everything."
"I have, too, had a hunch before."
"When?"
"That night they moved the statue and I stayed in the washroom and didn't get caught. That was a hunch. Even if I didn't know it was a hunch at the time." "O.K. We'll go to Farmington," Jamie said. He marched to the ticket window and bought passage to Hartford.
They were waiting at track twenty-seven when Claudia said to Jamie, "That's a first for you, too."
"What is?" he asked.
"Buying something without asking the price first."
"Oh, I must have done that before now," he answered.
"When? Name one time."
"I can't think of it right now." He thought a minute then said, "I haven't been a tightwad all my life, have I?"
"As long as I've known you," Claudia answered.
"Well, you've known me for as long as I've known me," he said smiling.
"Yes," Claudia said, "I've been the oldest child since before you were born."
They enjoyed the train ride. A large portion of it went over track they had never before seen. Claudia arrived in Hartford feeling much happier than she had since they received the morning's mail. Her self-assurance had returned to her.
The Hartford station was on Farmington Avenue. Claudia reasoned that they could not be far from Farmington itself. Why take a bus and worry about which stop to get off? Without consulting Jamie she hailed a cab. When it stopped, she got in; Jamie followed. Claudia told the driver to take them to the house of Mrs. Basil E. Frankweiler in Farmington, Connecticut. Claudia sat back. In a taxi at last.
(And that, Saxonberg, is how I enter the story. Claudia and Jamie Kincaid came to see me about Angel.)
UP THE ENTIRE LENGTH OF MY LONG, WIDE, TREE-lined road they came.
"Do you suppose that Mrs. Frankweiler owns the highway?" Jamie asked.
The taxi driver answered, "This ain't no highway. It's all her propitty. I tell ya, this dame's loaded. In front of the house this here begins to resemble wattcha call a normal driveway." Claudia discovered that indeed it does. My tree-lined avenue circles in front of my house. Jamie looked up at my house and said, "Another museum." Claudia answered, "Then we should feel very much at home."
Jamie paid the taxi driver. Claudia pulled his arm and whispered, "Tip him."
Jamie shrugged his shoulders and gave the driver some money. The driver smiled, took off his hat, bowed from the waist, and said, "Thank you, sir." After he drove away Claudia asked, "How much did you give him?"
Jamie answered, "All I had."
"That was stupid," Claudia said. "Now, how are we going to get back?"
Jamie sighed, "I gave him seventeen cents. So it wasn't such a great tip. Also, it would never be enough to get us back. We're broke. How do you feel about that, Miss Taxi Rider?" "Pretty uncomfortable," she murmured. "There's something nice and safe about having money."
"Well, Claude, we just traded safety for adventure. Come along, Lady Claudia."
"You can't call me Lady Claudia anymore. We're paupers now."
They ascended the low, wide steps of my porch. Jamie rang the bell. Parks, my butler, answered.
"We'd like to see Mrs. Basil E. Frankweiler," Jamie told him.
"Whom shall I say is calling?"
Claudia cleared her throat, "Claudia and James Kincaid."
"Just one moment, please."
They were left standing in the reception hall more than "one-moment-please" before Parks returned.
"Mrs. Frankweiler says she doesn't know you."
"We would like her to," Claudia insisted.
"What is the nature of your business?" he asked. Parks always asks that.
Both hesitated. Jamie decided on an answer first, "Please tell Mrs. Basil E. Frankweiler that we are seeking information about the Italian Renaissance." Parks was gone a full ten minutes before his second return. "Follow me," he commanded. "Mrs. Frankweiler will see you in her office." Jamie winked at Claudia. He felt certain that mentioning the Italian Renaissance had intrigued me.
They walked behind Parks through my living room, drawing room, and library. Rooms so filled with antique furniture, Oriental rugs, and heavy chandeliers that you complain that they are also filled with antique air. Well, when a house is as old as mine, you can expect everything in it to be thickened by time. Even the air. My office surprised them after all this. It surprises everyone. (You once told me, Saxonberg, that my office looks more like a laboratory than an office. That's why I call what I do there research.) I suppose it does look like a lab furnished as it is with steel, Formica, vinyl and lit by fluorescence. You must admit though that there's one feature of the room that looks like an office. That's the rows and rows of filing cabinets that line the walls.
I was sitting at one of the tables wearing my customary white lab coat and my baroque pearl necklace when the children were brought in.
"Claudia and James Kincaid," Parks announced.
I allowed them to wait a good long while. Parks had cleared his throat at least six times before I turned around. (Of course, Saxonberg, you know that I hadn't wasted the time between Park's announcement that Claudia and James Kincaid wanted to see me and the time they appeared at the office. I was busy doing research. That was also when I called you. You sounded like anything but a lawyer when I called. Disgusting!) I could hear the children shuffling back and forth impatiently. The importance of Parks's manner is what kept them from interrupting me. They shuffled and scratched, and Jamie even emitted two very false sneezes to attract my attention. It's particularly easy for me to ignore fake sneezes, and I went on with my research.
I don't like to waste time, so when I at last turned around, I did so abruptly and asked directly, "Are you the children who have been missing from Greenwich for a week?" (You must admit, Saxonberg, that when the need arises, I have a finely developed sense of theatrics.) They had become so used to not being discovered that they had entirely forgotten that they were runaways. Now their reaction was one of amazement. They both looked as if their hearts had been pushed through funnels.
"All right," I said. "You don't have to tell me. I know the answer."
"How did you know about us?" Jamie asked.
"Did you call the police?" Claudia asked at the same time.
"From the newspapers," I replied, pointing to Jamie. "And no," I replied pointing to Claudia. "Now both of you sit down here and talk about the Italian Renaissance." Jamie glanced at the newspapers I had been researching. "We're in the newspapers?" He seemed pleased.
"Even your pictures," I nodded.
"I'd like to see that," Claudia said. "I haven't had a decent picture taken since I've been able to walk."
"Here you are." I held out several papers. "Two days before yesterday you were on the fifth page in Hartford, the second page in Stamford and the front page in Greenwich." "The front page in Greenwich?" Claudia asked.
"That's my school picture from the first grade!" Jamie exclaimed. "See, I don't have one of my front teeth."
"Goodness! This picture of me is three years old. Mother never even bought my school pictures the last two years." Claudia held her picture up for Jamie to see. "Do you think I still look like this?" "Enough!" I said. "Now, what do you want to tell me about the Italian Renaissance?"
"Is your butler calling the police while you stall us here?" Jamie asked.
"No," I answered. "And I refuse to keep reassuring you. If you keep on with this kind of talk, I shall find you so dull that I shall call your parents as well as the police to get rid of you. Is that clear, young man?" "Yes," Jamie muttered.
"Young lady?"
Claudia nodded yes. They both stood with bowed heads. Then I asked Jamie, "Do I frighten you, young man?"
Jamie looked up. "No, ma'am. I'm quite used to frightening things. And you're really not so bad looking."
"So bad looking? I wasn't referring to the way I look." Actually, I never think much about that any more. I rang for Parks. When he arrived I told him to please bring me a mirror. Everyone waited in silence until Parks returned with the mirror. Silence continued as I picked it up and began a very long and close inspection of my face.
It's not a bad face except that lately my nose seems to have grown longer, and my upper lip appears to have collapsed against my teeth. These things happen when people get older. And I am getting just that. I ought to do something about my hair besides have Parks cut it for me. It's altogether white now and looks like frayed nylon thread. Maybe, I'll take time out and get a permanent wave, except that I hate beauty parlors.
"My nose has gotten longer. Like Pinocchio. But not for the same reason. Well, not most of the time" I said as I put down the mirror. Claudia gasped, and I laughed. "Oh, so you were thinking the same thing? No matter. I never really look past my eyes. That way I always feel pretty. Windows of the soul, you know." Claudia took a step closer to me. "You really do have beautiful eyes. They're like looking into a kaleidoscope—the way those golden flecks in them keep catching the light." She was quite close to me now and actually peering into my face. It was uncomfortable. I put a stop to that.
"Do you spend much time looking in mirrors, Claudia?"
"Some days I do. Some days I don't."
"Would you care to look now?"
"No, thank you," she said.
"Well, then," I said, "we'll continue. Parks, please return this mirror. We want to talk about the Italian Renaissance. James, you haven't said one word since you told me that I look frightening. Speak now." "We want to know about the statue," Jamie stammered.
"Speak up, boy," I commanded. "What statue?"
"The statue in the Metropolitan Museum in New York City. In Manhattan. The one of the angel."
"The one you sold for $225," Claudia added.
I walked over to my files of newspaper clippings and pulled out a manilla folder, the one which has all the newspaper clippings about the auction and the museum buying the statue. It also contains the article about the crowds going to see the statue.
"Why did you sell her?" Claudia asked pointing to the picture of Angel.
"Because I don't like to donate things."
"If I owned such a lovely statue, I'd never sell it. Or donate it either. I'd cherish it like a member of my own family," Claudia preached.
"Considering all the trouble you've caused your family, that isn't saying very much."
"Have they been worried?" she asked.
"If you hadn't been so busy looking at your picture in the paper, you could have read that they are nearly frantic."
Claudia blushed. "But I wrote them a letter. I told them not to worry."
"Evidently your letter didn't work. Everyone is worried."
"I told them not to," she repeated. "We're going home anyway as soon as you tell us if Michelangelo carved Angel. Did he do it?"
"That's my secret," I answered. "Where have you been all week?"
'That's our secret," Claudia answered, lifting her chin high.
"Good for you!" I cheered. Now I was certain that I liked these two children. "Let's go to lunch" Examining the two of them in that bright light I saw that they looked wrinkled, dusty, and gray. I instructed them to wash up while I told the cook to prepare for two more.
Parks led Jamie to one bathroom; my maid, Hor-tense, led Claudia to another. Apparently, Claudia had never enjoyed washing up so much. She took forever doing it. She spent a great deal of time looking into all the mirrors. Examining her eyes very carefully, she decided that she, too, was beautiful. But mostly her thoughts were about the beautiful black marble bathtub in that bathroom.
(Even in this very elegant house of mine, that bathroom is especially grand. All the walls are black marble except for one that is mirrored entirely. The faucets are gold, and the spigot is shaped like a dragon's head. The tub looks like a black marble swimming pool sunken into the floor; there are two steps down to the bottom.) There was nothing she wanted more than to take a bath in that tub. She examined her eyes a little longer and then spoke to her image in the mirror, "You'll never have a better chance, Lady Claudia. Go ahead. Do it." So she did. She opened the taps and began undressing as the tub was filling up.
Meanwhile, Jamie had done his customary job of washing up. That is, he had washed the palms but not backs of his hands, his mouth but not the eyes of his face. He emerged from the bathroom long before Claudia and growing impatient, began wandering through rooms until he found Hortense and asked her the whereabouts of his sister. He followed directions to Claudia's bathroom where he heard the water still running. It takes a lot of water to fill that tub.
"Suicide!" he thought. "She's going to drown herself because we're caught." He tried the door; it was locked.
"Claudia," he yelled, "is anything the matter?"
"No," she answered. "I'll be right there."
"What's taking you so long?"
"I'm taking a bath," she called.
"Oh, boloney," Jamie answered. He walked away to find me. I was waiting in the dining room. I'm accustomed to eating on time, and I was hungry.
"That nutty sister of mine is taking a bath. Don't mind her. She even takes baths when she comes in from swimming. She even made us take baths while we were hiding at the Metropolitan Museum. I think we should start without her." I smiled, "I think, James, that you already have."
I rang for Parks, and he appeared with the salad and began serving.
"How did Claudia manage to take a bath in the museum?" I asked casually.
"In the fountain. It was cold, but I didn't mind when we found . . . Uh oh. Uuuuh. Ooooh. I did it. I told. I did it." He rested his elbow on the table and his chin on his hand. He slowly shook his head. "Sometimes I stink at keeping secrets. Don't tell Claudia I told. Please." "I'm curious to know how you managed." I was curious, and you know that I can be absolutely charming when I want information.
"Let Claude tell you all that. She did the planning. I managed the money. She's big on ideas, but she's also big on spending money. I managed fine until today. Now we're broke. Not one cent left to get back to Greenwich." "You can walk or hitchhike."
"Try telling that to Claude."
"Or you can turn yourselves in. The police will take you back, or your parents will come and get you."
"Maybe that will appeal to Claudia, but I doubt it. Even though she sure doesn't approve of making herself walk."
"Perhaps we can work out a deal. You give me some details, and I'll give you a ride back."
Jamie shook his head. "You'll have to work that out with Claude. The only kind of deal I can make concerns money, and we don't have any more of that." "You are poor, indeed, if that's the only kind of a deal you can make."
Jamie brightened. "Would you like a game of cards?"
"Which game?" I asked.
"War."
"I assume you cheat."
"Yeah." he sighed.
"I may decide to play after lunch anyway."
"Can we start eating now?" Jamie asked.
"You don't worry about manners too much do you?
"Oh," he replied, "I don't worry about them too much when I'm this hungry."
"You're honest about some things."
Jamie shrugged his shoulders. "You might say that I'm honest about everything except cards. For some reason I'm helpless about cheating at cards." "Let's eat," I said. I was anxious, for I do enjoy a good game of cards, and Jamie promised to provide just that.
Claudia appeared as we were finishing our soup. I saw that she was annoyed that we had not waited for her. She was all bound up in concern for good manners, and she wanted very much to let us know that she was annoyed and why. She acted cool. I pretended I didn't notice. Jamie didn't pretend; he simply did not notice.
"I'll skip the soup," Claudia announced. "It's good," Jamie said. "Sure you don't want to try it?"
"No, thank you" Claudia said. Still cool.
I summoned Parks; he appeared bearing a silver casserole.
"What's that?" Jamie asked.
"Nouilles et fromage en casserole," Parks answered.
Claudia showed interest. 'Til have some, please. Sounds like something special."
Parks served. Claudia looked down at her plate, looked up at me and moaned, "Why, it's nothing but macaroni and cheese."
"You see," I laughed, "under the fancy trappings, I'm just a plain lady."
Claudia laughed then. We all did, and we began enjoying our lunch. I asked Claudia what she would like to do while Jamie and I played cards. She said that she would like to just watch us and think.
"Think about what?"
"About how we're going to get back home."
"Call up your family," I suggested. "They'll come for you."
"Oh, it's so hard to explain over the phone. It will cause so much commotion."
I was astounded. "You still don't think you've caused any commotion so far?"
"I haven't really thought about it very hard. I've been so busy worrying about Michelangelo and avoiding getting caught. If only you'd tell me if the statue was done by Michelangelo. Then I would feel that I could go home again." "Why would that make a difference?" I asked.
"It would because . . . because . . ."
"Because you found that running away from home didn't make a real difference? You were still the same Greenwich Claudia, planning and washing and keeping things in order?" "I guess that's right" Claudia said quietly.
"Then why did you run away?"
Claudia's words came slowly; she was forming thoughts into the shape of words for the first time in a long time. "I got the idea because I was mad at my parents. That was getting the idea. Then I started planning it. I thought that I had to think of everything, and I thought of an awful lot. Didn't I, Jamie?" She looked over at her brother, and he nodded. "I enjoyed the planning. Without anyone knowing that I was doing it. I am very good at planning." "And the more plans you made, the more it became like living at home away from home," I interrupted.
"That's true," she said. "But we did enjoy living away from home in a mild kind of way."
(Notice that Claudia is still being very careful not to reveal to me where she and Jamie stayed. I wasn't ready to push yet. I felt I had to help the child. Don't laugh as you read this, Saxonberg; I do have some charity in me.) "What part of living away from home did you like the best?"
Jamie answered first. "Not having a schedule."
Claudia became impatient. "But, Jamie, we did have a schedule. Sort of. The best that I could manage under the circumstances. That wasn't the most fun part of running away." "What was the most fun part for you, Claudia?"
"First, it was hiding. Not being discovered. And after hiding became easy, there was Angel. Somehow, Angel became more important than running away." "How did Angel become involved with your running away?" I purred.
"I won't tell you," Claudia answered.
I put on my surprised look and asked, "Why not?"
"Because if I tell you how Angel got involved, it will be telling you too much else."
"Like telling me where you've been all week?"
"Maybe," she answered coolly.
"Why don't you want to tell me that?"
"I told you before; that's our secret."
"Oho! You don't want to lose your bargaining weapon," I crowed. "Is that why you're not telling me where you stayed?"
"That's part of the reason," she said. "The other part is—I think the other part is—that if I tell, then I know for sure that my adventure is over. And I don't want it to be over until I'm sure I've had enough." "The adventure is over. Everything gets over, and nothing is ever enough. Except the part you carry with you. It's the same as going on a vacation. Some people spend all their time on a vacation taking pictures so that when they get home they can show their friends evidence that they had a good time. They don't pause to let the vacation enter inside of them and take that home." "Well, I don't really want to tell you where we've been."
"I know," I answered.
Claudia looked at me. "Do you know I don't want to tell you, or do you know where we've been? Which do you mean?"
"Both," I told her quietly. I resumed eating nouilles et fromage en casserole.
Claudia looked over at Jamie. Jamie had slipped down in his seat and had thrown his napkin over his face. Claudia jumped up from her seat, grabbed the napkin off Jamie's face. Jamie quickly threw his forearms where the napkin had been.
"It slipped, Claude; it slipped out." Jamie's voice was muted since his forearms were protecting his mouth.
"Jamie! Jamie! That was all I had. All we had. The only thing we had left."
"I just forgot, Claude. It's been so long since I've had a conversation with anyone but you."
"You shouldn't have told her. You heard me say to her that that was our secret. Twice. Now everything is lost. How can I get her to tell? You had to go and blab it all. Blabbermouth!" Jamie looked at me for sympathy. "She does get emotional."
"Claudia" I said, "be seated."
She obeyed. I continued. "All is not lost. I'm going to make a bargain with you. Both of you. First of all, stop referring to me as her. I am Mrs. Basil E. Frankweiler. Then if you give me all the details of your running away, if you tell me everything—everything— ril give you a ride home. I'll have Sheldon, my chauffeur, drive you home." Claudia nodded "no."
"A Rolls Royce, Claudia. And a chauffeur. That's a very fine offer," I teased.
Jamie said, "How about it, Claude? It beats walking."
Claudia squinted her eyes and crossed her arms over her chest. "It's not enough. I want to know about Angel."
I was glad that I wasn't dealing with a stupid child. I admired her spirit; but more, I wanted to help her see the value of her adventure. She still saw it as buying her something: appreciation first, information now. Nevertheless, Claudia was tiptoeing into the grown-up world. And I decided to give her a little shove. "Claudia. James. Both of you. Come with me." We walked single file through several rooms to my office. For a minute I thought I was leader in a game of follow-the-leader.
Jamie caught up with me and said, "For an old lady you sure can walk fast."
Claudia then caught up with Jamie and kicked him.
We arrived at my office, and I motioned for them to sit down.
"Do you see those filing cabinets along that wall?" I asked pointing to the south wall. "Those are my secrets. In one of them is the secret of Michelangelo's Angel. I'll share that secret with you as the rest of my bargain. But now my information is more important than yours. So you must have a handicap. The handicap is that you must find the secret file yourselves, and you have one hour to do it in." I turned to leave, then remembered, "And I don't want my files messed up or placed out of order. They're in a special order that makes sense only to me. If you move things around, I won't be able to find anything. And our whole arrangement will be off." Jamie spoke, "You sure know how to nervous a guy."
I laughed and left the room. I tiptoed into the large closet I have next to my office. From there I watched and listened to all they did.
Jamie got up immediately and began opening file drawers. Claudia shouted, "STOP!" He did.
"What's the matter with you, Claude? We have only one hour."
"Five minutes of planning are worth fifteen minutes of just looking. Quick, give me the pencil and note pad from that table." Jamie ran to get them. Claudia immediately began making a list. "Here's what we'll look up. I'll take the odd numbers; you take the even." "I want odd."
"For goodness' sake, Jamie, take odds then."
Here's the list Claudia wrote:
Michelangelo

Buonarroti

Angel

Parke Bernet Galleries

Metropolitan Museum of Art

Italian Renaissance

Auctions

Sculptor

Marble

Florence, Italy

Rome, Italy
Jamie looked over the list. "I changed my mind. I'll take evens. There's one less."
"Talk about wasting time!" Claudia screamed. "Take evens then, but get to it."
They began to work very rapidly. Claudia once or twice cautioned Jamie not to make a mess. They had exhausted the list, odds as well as evens. There were folders on most of the categories they looked up, but upon examining them, they found not one hint of Angel. Claudia was feeling depressed. She looked at the clock. Six minutes to go.
"Think, Jamie, think. What else can we look up?"
Jamie squinted his eyes, a sign that he was thinking hard. "Look him up under . . ."
"What kind of language is that? Look him up under …"
"Oh, boloney, Claude. Why do you always pick on my gra…"
"Boloney, boloney! That's it, Jamie. She bought Angel in Bologna, Italy. The paper said so. Look up Bologna." Both ran back to the files and pulled out a file folder fat with papers and documents. It was labeled: BOLOGNA, ITALY. They knew even before opening it that it was the right one. I knew, too. They had found the file that held the secret.
Claudia was no longer in a hurry; she sauntered over to a table, carefully laid down the file, smoothed her skirt under her, and sat in a chair. Jamie was jumping up and down, "Hurry up, Claude. The hour is almost over." Claudia was not to be hurried. She carefully opened the folder, almost afraid of what she would find. The evidence was sealed between two sheets of glass. The evidence was a very special, very old piece of paper. On one side was written a poem, a sonnet. Since it was written in Italian, neither Claudia nor Jamie could read it. But they could see that the handwriting was angular and beautiful, in itself almost a work of art. And there was a signature: Michelangelo. The other side of the paper needed no translation. For there, in the midst of sketches of hands and torsos was a sketch of someone they knew: Angel. There were the first lines of a thought that was to become a museum mystery 470 years later. There on that piece of old paper was the idea just as it had come from Michelangelo's head to his hand, and he had jotted it down.
Claudia looked at the sketch until its image became blurred. She was crying. At first she said nothing. She simply sat on the chair with tears slowly streaming down her face, hugging the glass frame and shaking her head back and forth. When at last she found her voice, it was a hushed voice, the voice she used for church. "Just think, Jamie, Michelangelo himself touched this. Over four hundred years ago." Jamie was looking through the rest of the folder. "The glass" he said. 'I'll bet he didn't touch the glass. Are his fingerprints on it?" He didn't wait for an answer before asking something else. "What do you suppose the rest of these papers are?" "They are my research on Angel," I answered as I emerged from my hiding place in the closet. "He did it in Rome, you know. I just file it under B for Bologna to make it hard." Both children looked up at me startled. Just as they had lost all their feelings of urgency, they had also lost all thoughts of me. Finding a secret can make everything else unimportant, you know.
Claudia said nothing and nothing and nothing. She continued clutching the drawing to her chest and rocking it back and forth. She appeared to be in a trance. Jamie and I stared at her until she felt our eyes focused on her like four laser beams. She looked up at us then and smiled.
"Michelangelo did sculpture the statue, didn't he, Mrs. Frankweiler?"
"Of course. I've known for a long time that he did. Ever since I got that sketch."
"How did you get the sketch?" Jamie asked.
"I got it after the war … ."
"Which war?" Jamie interrupted.
"World War II. Which war did you think I meant? The American Revolution?"
"Are you that old?" Jamie asked.
"I'm not even going to answer that."
Claudia said, "Hush, Jamie. Let her tell us." But she couldn't hush either. She rushed in with an explanation, "I'll bet you helped some rich Italian nobleman or some descendant of Michelangelo's to escape, and he gave you the sketch out of his undying gratitude." "That's one explanation. But not the correct one. There was a rich Italian nobleman involved. That part is right."
"Did he sell it to you?" Jamie asked.
Claudia rushed in again with another explanation, "He had this beautiful daughter and she needed this operation very badly and you …" Jamie interrupted. "Hush, Claudia." Then he asked me, "Why did he give it to you?"
"Because he was a very, very bad poker player, and I am a very good one."
"You won it at cards?" I could see admiration grow in Jamie's eyes.
"Yes I did."
"Did you cheat?" he asked.
"Jamie, when the stakes are high, I never cheat. I consider myself too important to do that."
Jamie asked, "How come you don't sell the sketch? You could get quite a boodle for it. Being that it matches up with the statue and all." "I need having the secret more than I need the money," I told him.
I knew that Claudia understood. Jamie looked puzzled.
"Thank you for sharing your secret with us," Claudia whispered.
"How do you know that we'll keep your secret?" Jamie asked.
"Now, now, a boy who cheats at cards should be able to answer that."
Jamie's face broke into a huge grin. "Bribery!" he exclaimed. "You're going to bribe us. Hallelujah! Tell me. I'm ready. What's the deal?" I laughed. "The deal is this: you give me the details of your running away, and I'll give you the sketch."
Jamie gasped. "That doesn't sound like bribery. That doesn't even sound like you, Mrs. Frankweiler. You're smarter than that. How do you know that I won't slip about your secret as I did about the museum?" That boy really amused me. "You're right, Jamie. I am smarter than that. I've got a method to keep you slip-proof about the sketch." "What's that?"
"I'm not going to give you the sketch outright. I'm going to leave it to you in my will. You won't tell my secret because if you do, I'll write you out of my will. You would lose all that money. You said that the sketch was worth quite a boodle. So you're going to be very good about keeping this secret. Claudia will keep quiet for a different reason. Her reason happens to be the same as mine." "Which is what?" Jamie asked.
"Simply because it is a secret. It will enable her to return to Greenwich different."
Claudia looked at Jamie and nodded. Something I had just said made sense.
I continued, "Returning with a secret is what she really wants. Angel had a secret and that made her exciting, important. Claudia doesn't want adventure. She likes baths and feeling comfortable too much for that kind of thing. Secrets are the kind of adventure she needs. Secrets are safe, and they do much to make you different. On the inside where it counts. I won't actually be getting a secret from you; I'll be getting details. I'm a collector of all kinds of things besides art," I said pointing to my files.
"If all those files are secrets, and if secrets make you different on the inside, then your insides, Mrs. Frankweiler, must be the most mixed-up, the most different insides I've ever seen. Or any doctor has ever seen, either." I grinned. "There's a lifetime of secrets in those files. But there's also just a lot of newspaper clippings. Junk. It's a hodgepodge. Like my art collection. Now, you'll tell me all about your running away, and I'll add that to my files." Whereas Jamie's excitement bubbled out of him in grins and spurts of jittering around the room, Claudia's excitement flowed not bubbled. I could see that she was a little surprised. She had known that Angel would have the answer, but she had expected it to be a loud bang, not a quiet soaking in. Of course secrets make a difference. That was why planning the runaway had been such fun; it was a secret. And hiding in the museum had been a secret. But they weren't permanent; they had to come to an end. Angel wouldn't. She could carry the secret of Angel inside her for twenty years just as I had. Now she wouldn't have to be a heroine when she returned home … except to herself. And now she knew something about secrets that she hadn't known before.
I could tell that she felt happy. Happiness is excitement that has found a settling down place, but there is always a little corner that keeps flapping around. Claudia could have kept her doubts to herself, but she was an honest child, an honorable child.
"Mrs. Frankweiler," she said swallowing hard, "I really love the sketch. I really do. I love it. Just love, love, love it. But don't you think you ought to give it to the museum. They're just dying to find out whether the statue is real or not." "Nonsense! What a conscience you suddenly have. I want to give it to you. In exchange. If you and Jamie want to give it to the museum after you inherit it, then you give it to the museum. I won't let the museum people near here. If I could keep them out of Connecticut altogether, I would. I don't want them to have it while I'm alive." Claudia wiped her forehead with the sleeve of her sweater and asked, "Why not?"
"I've thought about that for a long time, and I've decided 'why not?' What they'll do is start investigating the authenticity of the sketch. They'll call in authorities from all over the world. They'll analyze the ink. And the paper. They'll research all his illustrated notes and compare, compare, compare. In short, they'll make a science of it. Some will say 'yes.' Some will say 'no.' Scholars will debate about it. They'll poll all the authorities, and probably the majority will agree that the note and the statue are really the work of Michelangelo. At least that's what they should conclude. But some stubborn ones won't agree, and thereafter the statue and the sketch will appear in books with a big question mark. The experts don't believe in coincidence as much as I do, and I don't want them to throw doubt on something that I've felt always, and actually known for about twenty years." Claudia's eyes widened, "But, Mrs. Frankweiler, if there is the slightest doubt that either the statue or the sketch is a forgery, don't you want to know? Don't you want the last little bit of doubt cleared up?" "No," I answered abruptly.
"Why not?"
"Because I'm eighty-two years old. That's why. There now, Jamie, you see, I slip too. Now I've told you how old I am."
Jamie looked at his sister and asked, "What's that got to do with anything, Claude?" Claudia shrugged.
"I'll tell you what it's got to do with it," I said. "I'm satisfied with my own research on the subject. I'm not in the mood to learn anything new." Claudia said, "But, Mrs. Frankweiler, you should want to learn one new thing every day. We did even at the museum."
"No," I answered, "I don't agree with that. I think you should learn, of course, and some days you must learn a great deal. But you should also have days when you allow what is already in you to swell up inside of you until it touches everything. And you can feel it inside you. If you never take time out to let that happen, then you just accumulate facts, and they begin to rattle around inside of you. You can make noise with them, but never really feel anything with them. It's hollow." Both children were quiet, and I continued. "I've gathered a lot of facts about Michelangelo and Angel. And I've let them grow inside me for a long time. Now I feel that I know. That's enough for that. But there is one new thing that I'd like to experience. Not know. Experience. And that one thing is impossible." "Nothing is impossible," Claudia said. She sounded to me exactly like a bad actress in a bad play-unreal.
"Claudia," I said patiently, "When one is eighty-two years old, one doesn't have to learn one new thing every day, and one knows that some things are impossible." "What would you like to experience that is impossible?" Jamie asked.
"Right now, I'd like to know how your mother feels."
"You keep saying that she's frantic. Why do you want to feel frantic?" This came from Claudia. Now she sounded like the real Claudia Kincaid.
"It's an experience I would like to have because it's part of a bigger experience I want."
Claudia said, "You mean you'd like to be a mother?"
Jamie leaned toward Claudia and whispered in the loudest, wettest whisper I have ever heard, "Of course that's impossible. Her husband is dead. You can't be a mother without a husband." Claudia poked Jamie, "Never call people dead; it makes others feel bad. Say 'deceased' or 'passed away.
"Come now, children. Put away the file. You must tell me all about your adventure. All, all, all about it. What you thought and what you said and how you managed to carry off the whole crazy caper." 10
I KEPT THE CHILDREN UP LATE GETTING THE DETAILS. Jamie and I played war while Claudia talked into the tape recorder. Jamie ended up with two aces and twelve cards more than I; the game cost me thirty-four cents. I still don't know how he does it. It was my deck of cards; but I was somewhat preoccupied listening to Claudia and interrupting her with questions. And then there was that telephone call from the children's parents. I knew you'd tell them, Saxonberg. I knew it! What a combination you are: soft heart and hard head. It was all I could do to persuade them to stay home and let me deliver the children in the morning. Mrs. Kincaid kept asking if they were bruised or maimed. I think she has read too many accounts of lost children in the newspapers. You realize now why I insisted that they stay overnight. I wanted all sides of the bargain kept, and I had to get my information. Besides I had promised them a ride home in the Rolls Royce, and I never cheat when the stakes are high.
When it came to be Jamie's turn to talk into the tape recorder, I thought that I would never get him to quit fussing with the switches. He enjoyed saying something and then erasing it. Finally, I scolded him, "You're not Sir Lawrence Olivier playing Hamlet, you know. All I want are the facts and how you felt. Not a theatrical production." "You want me to be accurate, don't you?"
"Yes, but I also want you to finish."
Claudia asked for a tour of the house while Jamie told his story. She asked about everything. We rode the elevator up to the third floor, and she went from one room to the next. I hadn't been through the entire house for a long time, so I enjoyed the tour, too. We talked; we both enjoyed that also. Claudia told me about her routine at home. When we came back to the black marble bathroom, she told me how she came to take a bath there earlier. I allowed her to pick the bedroom where she would sleep that night.
Very early the next morning I had Sheldon drive them to Greenwich. I'm enclosing a copy of his report for your amusement, Saxonberg; you ought to be in a mood to laugh now.
The boy, madam, spent the first five minutes of the trip pushing every button in the back seat. I transported them in the Rolls Royce as you requested. He pushed some buttons at least twelve times; others I stopped counting at five. He seemed to regard the button panel, madam, as some sort of typewriter or piano or I.B.M. computer. Without realizing it he pushed the button to the intercom on and neglected to push it off. In this way I overheard all their conversation; they thought they were privately sealed behind the glass screen that divides the front seat from the back. The girl was quiet while the other tested things. Everything, I might add.
Finally, the girl remarked to the other, "Why do you suppose she sold Angel in the first place? Why didn't she just donate it to the museum?" "Because she's tight. That's why. She said so," the boy answered.
"That's not the reason. If she were tight, and she knew it was worth so much, she would never have sold it for $225."
Thank goodness the girl interested him in conversation. He stopped pushing buttons. Besides neglecting to turn off the intercom, he also neglected to turn off the windshield wipers on the rear window. I might add, madam, that it was not raining.
"Well, she sold it at auction, silly. At an auction you have to sell it to the highest bidder. No one bid higher than $225. It's that simple." The girl replied, "She didn't sell it for the money. She would have shown her evidence if she really wanted a big price. She sold it for the fun of it. For excitement." "Maybe she didn't have room for it anymore."
"In that museum of a house? There're rooms upstairs that. . . oh! Jamie, the statue is only two feet tall. She could have tucked it into any corner.
"Why do you think she sold it?"
The girl thought a minute. (I was hoping she would answer soon, madam. Before the boy got interested in the buttons again.) "Because after a time having a secret and nobody knowing you have a secret is no fun. And although you don't want others to know what the secret is, you want them to at least know you have one." I observed from the rear view mirror, madam, that the little boy grew quiet. He looked at the girl and said, "You know, Claude, I'm going to save my money and my winnings, and I'm going to visit Mrs. Frankweiler again." A long pause, then, "There's something about our running away that I forgot to say into the tape recorder." The girl said nothing.
"Wanna come, Claude? We won't tell anyone.
"How much did you win last night?" the girl asked.
"Only thirty-four cents. She's'a lot sharper than Bruce."
"Maybe my twenty-five cents from the cornflakes came already. That would make fifty-nine." The girl was silent for a few minutes before she asked, "Do you think she meant that stuff about motherhood?" The boy shrugged his shoulders. "Let's visit her every time we save enough money. We won't tell anyone. We won't stay overnight. We'll just tell Mom and Dad that we're going bowling or something, and we'll take a train up instead." "We'll adopt her," the girl suggested. "We'll become her kids, sort of."
"She's too old to be a mother. She said so herself. Besides, we already have one."
"She'll become our grandmother, then, since ours are deceased."
"And that will be our secret that we won't even share with her. She'll be the only woman in the world to become a grandmother with never becoming a mother first." I drove the car to the address they gave me, madam. The shades were up, and I could see a quite handsome man and a young matron watching by the window. I also thought I saw our own Mr. Saxonberg. The boy had opened the doors even before I had completely stopped. That is a very dangerous thing to do. A much younger creature, also a boy, came running out of the house immediately ahead of the others. As I drove away, this younger one was saying, "Boy! what a car. Hey, Claude, I'll be your sponsibility the rest of …" The children, madam, neglected to say thank you …
Well, Saxonberg, that's why I'm leaving the drawing of Angel to Claudia and Jamie Kincaid, your two lost grandchildren that you were so worried about. Since they intend to make me their grandmother, and you already are their grandfather, that makes us—oh, well, I won't even think about that. You're not that good a poker player.
Rewrite my will with a clause about my bequeathing the drawing to them. Also put in a clause about that bed I mentioned, too. I guess I ought to donate it to the Metropolitan Museum. I haven't really begun to like donating things. You'll notice that everyone is getting these things after I'm dead. I should say passed away. After you have all those things written into my will, I'll sign the new version. Sheldon and Parks can be witnesses. The signing of the will will take place in the restaurant of the Metropolitan Museum of Art in New York City. You'll come there with me, dear Saxonberg, or lose me, your best client.
I wonder if Claudia and Jamie will come visit me again. I wouldn't mind if they did. You see, I still have an edge; I know one bit more of a secret than they do. They don't know that their grandfather has been my lawyer for forty-one years. (And I recommend that for your own good, you not tell them, Saxonberg.) By the way I heard a radio interview by the new Commissioner of Parks in New York City. He said that his budget had been cut. When asked by a reporter where the money that should have been spent for the parks was going, the commissioner replied that most of it was going towards increased security for the Metropolitan Museum. Suspecting that something special had prompted this move, I asked Sheldon to call his friend, Morris the guard, to find out if anything unusual had been discovered lately.
Morris reported that a violin case was found in a sarcophagus last week. A trumpet case was found two days later. Morris says that guards who have worked at the museum for a year have seen everything; those who have worked there for six months have seen half of everything. They once discovered a set of false teeth on the seat of an Etruscan chariot. They sent the children's cases to Lost and Found. They are still there. Full of gray-washed underwear and a cheap transistor radio. No one has claimed them yet.
Something More
AN AFTERWORD FROM THE AUTHOR
In 2002, E. L. Konigsburg wrote an afterword for a special thirty-fifth anniversary edition of From the Mixed-up Files of Mrs. Basil E. Frankweiler. It is reprinted here, along with material from the 1968 Newbery-Caldecott Awards Dinner.
I WAS ASKED TO WRITE A FOREWORD TO THIS 35TH anniversary edition of From the Mixed-up Files of Mrs. Basil E. Frankweiler, but I myself never read forewords until after I've read the book, and then I read them only if I really liked the book and want to know something more. So instead of a foreword, I have written an afterword and hope that you are reading it now because you liked this book and want to know something more.
Since its first publication in 1967, there have been a lot of somethings-more that have changed New York City, the Metropolitan Museum of Art, and me.
Strangely, the events of September 11, 2001, that have changed forever both the conscience and configuration of New York would not have changed Claudia and Jamie. The skyline that they would have seen when they arrived in Manhattan would not have been very different from that which we now (sadly) see. The twin towers of the World Trade Center were not completed until 1973, six years after From the Mixed-up Files was first published. The conscience of the city, too, has changed since the terrorist attacks. The spirit of the city is courteous and patriotic now; in 1967, New York was the scene of student protests, antiwar demonstrations, and race riots. But Claudia and Jamie would have been as unaffected by the spirit of patriotism and cooperation now as they were by the spirit of protest and contentiousness then, for neither civic pride nor civil disobedience was part of their emotional landscape. Theirs was a journey inside, and Claudia's war was with herself.
The trains from Greenwich still arrive at Grand Central Station, and Claudia would still complain to Jamie "that it is over forty blocks" from there to the museum, and Jamie would still complain about the price of bus fare (which now costs almost as much as the adult one-way train fare from Greenwich cost then). Olivetti no longer has a typewriter on a stand outside a building on Fifth Avenue. Olivetti no longer makes manual typewriters. (Does anyone?) The Donnell Branch Library on Fifty-third Street still caters to children—even though the card catalog Claudia and Jamie used has gone the way of the manual typewriter.
With the exception of one reader who wrote me a letter scolding me for writing that two kids could live on twenty-four dollars and forty-three cents for a whole week in New York City, I have not had anyone quibble about the cost of living. Most readers focus on their rent-free accommodation in the museum and recognize that these details—accurate for their time—are the verisimilitude that allow Claudia and Jamie to live beyond the exact details of life in 1967.
Since 1967, the Metropolitan Museum of Art has gotten bigger and busier and has put a new face on Fifth Avenue. Entrance was free then, and it isn't now. There was a fountain in the restaurant then, and there isn't now. The bed (picture on page 37) where Claudia and Jamie slept has been dismantled, and just last year they closed the little chapel where Claudia and Jamie said their prayers (page 88). Even so, for thirty-five years, the staff at the museum has been asked so many questions about this book that in the spring of last year, they devoted a whole issue of their publication MuseumKids to it. It is titled The "Mixed-up Files" Issue.
One dark and stormy night in October 1995, a teacher at New York University, an authority on sixteenth-century Italian sculpture, looked inside the glass door of the French Embassy's cultural services building at 972 Fifth Avenue—practically across the street from the Metropolitan Museum of Art. There was a party going on, and there in the center of the lobby stood a three-foot marble statue of a youth. She had seen the statue before, but on this night the rotunda was brightly lighted, and she saw the statue in a new way. She studied the statue, she did a lot of research, and months later she announced to the world that the statue in the lobby is a cupid, an early work of Michelangelo.
"What's the difference between an angel and a cupid?" Jamie inquired.
"Why?" Claudia asked.
"Because there's a lost cupid for sure."
"Angels wear clothes and wings and are Christian. Cupids wear bows and arrows; they are naked and pagan." (page 73)
The statue in the lobby is naked. The statue in the lobby has a quiver of arrows. However, the arguments pro and con about its authenticity continue and exactly echo those that Mrs. Frankweiler speaks of on page 152.
On January 23, 1996, when the New York Times carried a front-page story about the cupid in the lobby, I got a lot of calls and letters asking me, Did I know about the statue when I wrote From the Mixed-up Files of Mrs. Basil E. Frankweiler? The answer is, I did not. I made up the story of Angel, prompted by a different story that appeared in the New York Times on October 25, 1965. That article announced that the Metropolitan Museum of Art had purchased at auction a plaster and stucco statue that dated from the time of the Renaissance. (Even in the days of twenty-cent bus fare, the purchase price of $225 was enough of a bargain that the acquisition made page-one news.) And that is the story that I adapted to my fiction. "Angel" became part of Claudia's story about finding herself, about how the greatest adventure lies not in running away but in looking inside, and the greatest discovery is not in finding out who made a statue but in finding out what makes you.
The Metropolitan Museum of Art still does not own a piece of sculpture by Michelangelo, but to a whole generation of readers the "discovery" of the cupid in the lobby was a case of life imitating art.
I, too, have changed since 1967. When I wrote From the Mixed-up Files of Mrs. Basil E. Frankweiler, I was the mother of three living in a suburb of New York City. I am now the grandmother of five living on the beach in Florida. My daughter, Laurie, who posed for Claudia, has a farm in the Finger Lakes of New York; she grows peaches and raspberries, watermelons and cantaloupes, and calls her place The Melon Foundation. She is the mother of Samuel Todd, about whom I have written and illustrated Samuel Todd's Book of Great Colors and Samuel Todd's Book of Great Inventions. My son Ross, who posed for Jamie, is the father of Amy Elizabeth, about whom I have written and illustrated Amy Elizabeth Explores Bloomingdale's, and Sarah. Because he has never cheated at cards—or anything—but like Jamie is excellent with money, he is a consultant in Washington, D.C., and is also my financial adviser. My son Paul, who is the young man sitting in the front of the bus in the picture facing page 13, is a computer scientist, and it is he who convinced me to try writing on the computer—which I do except when I turn my back on it and write in longhand as I did for the entire manuscript of From the Mixed-up Files. Paul is the father of Anna and Meg. I have promised Sarah and Anna and Meg that I would write eponymous books for them. I hoped it would make them look up eponymous, and it did, but they are growing up faster than I can write, so I have yet to keep my promise. I am not yet as old as Mrs. Frankweiler (page 152), and the years in which I can say that are still in the double digits, but they are counting down.
My beloved husband, David, to whom this book is dedicated, and Jean Karl, my stalwart editor, both loved this book from the time of its birth (see the first letter Jean wrote me about it; it's on the next page). David died last year and Jean died the year before. Sadly, they both will miss this anniversary. And I shall miss them both forever.
Over the years, kids have written to me and asked me to write a sequel. When this book won the 1968 Newbery Medal, I wrote a small piece that was given to people who attended the awards banquet. I am enclosing it here, after Jean Karl's letter. It is the only sequel I will ever write. I won't write another, for there is no something-more to tell about Claudia Kincaid and Jamie and Mrs. Basil E. Frankweiler. They are as they were, and as I hope they will be for the next thirty-five years. I wish them Happy Anniversary and a long and happy life, and I hope you do too.
E. L. Konigsburg
مشارکت کنندگان در این صفحه
تا کنون فردی در بازسازی این صفحه مشارکت نداشته است.
🖊 شما نیز می‌توانید برای مشارکت در ترجمه‌ی این صفحه یا اصلاح متن انگلیسی، به این لینک مراجعه بفرمایید.