فصل 10
کتاب: برف
/
درس 10
سرفصل های مهم
فصل 10
توضیح مختصر
زمان مطالعه

16 دقیقه

سطح

متوسط
دانلود اپلیکیشن «زیبوک»
این درس را می‌توانید به بهترین شکل و با امکانات عالی در اپلیکیشن «زیبوک» بخوانید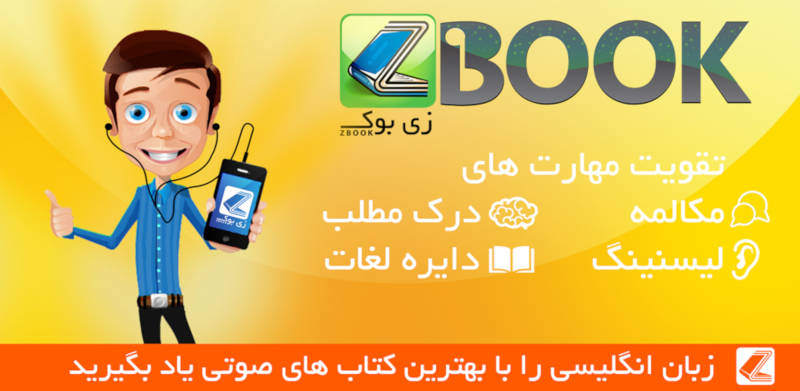 متن انگلیسی درس
CHAPTER TEN
What Makes This Poem Beautiful?
snow and happiness
Ka threw off his coat the moment he got into his room, opened the green notebook he'd brought with him from Frankfurt, and wrote out the poem as it came to him, word by word. It was like copying down a poem someone was whispering into his ear, but he gave the words on the page his full attention nevertheless. Because he'd never before written a poem like this, in one flash of inspiration, without stopping, there was a corner of his mind where he doubted its worth. But as line followed line, it seemed to him that the poem was perfect in every way, which made his joyful heart beat faster. And so he carried on writing, hardly pausing at all, leaving spaces only here and there for the words he had not quite heard, until he had written thirty-four lines.
The poem was made up of many of the thoughts that had come to him all at once a short while earlier: the falling snow, cemeteries, the black dog running happily around the station building, an assortment of childhood memories, and the image that had lured him back to the hotel: Ipek. ˙ How happy it made him just to imagine her face—and also how terrified!
He called the poem "Snow."
Much later, when he thought about how he'd written this poem, he had a vision of a snowflake; this snowflake, he decided, was his life writ small; the poem that had unlocked the meaning of his life, he now saw sitting at its center. But—just as the poem itself defies easy explanation—it is difficult to say how much he decided at that moment and how much of his life was determined by the hidden symmetries this book is seeking to unveil.
Before finishing the poem, Ka went silently to the window and watched the scene outside: the large snowflakes floating so elegantly through the air. He had the feeling that simply by watching the snow fall he would be able to bring the poem to its predetermined end.
There was a knock on the door. Just as he opened it, the last two lines came to him, but then he lost them—and they would remain lost for the duration of his stay in Kars.
It was Ipek. "I have a letter for you," she said, handing it to him. ˙ Ka took the letter and threw it aside without even looking at it. "I'm so happy," he said.
He'd always thought that only vulgar people said things like "I'm so happy," but when he said it now, he felt no shame at all.
"Come inside," he said to Ipek. "You're looking very beautiful." ˙ Ipek entered nonchalantly, as if she knew the rooms of the hotel as ˙ well as her own home. The time they had spent apart seemed to Ka only to have intensified their intimacy.
"I can't say how it happened," said Ka, "but it's possible that this poem came to me thanks to you."
"The condition of the director of the Institute of Education has worsened," Ipek said. ˙
"That's good news, considering we thought he was already dead." "The police are widening their net. They've raided the university dormitories, and now they're doing the hotels. They came here and looked at our books and asked about each and every one of our guests." "What did you say about me? Did you tell them we're getting married?" "You're very sweet, but my mind's on other things right now. We've just heard that they picked up Muhtar and beat him. But apparently they let him go afterward."
"He asked me to pass on a message: He's ready to do anything to get you to marry him again. He apologizes a thousand times over for trying to force you to wear a head scarf."
"Muhtar's already said this to me; he says it every day," said Ipek. ˙ "After the police let you go, what did you do?"
"I wandered around the city," Ka said. He had a moment of indecision.
"Go on, tell me."
"They took me to see Blue. I was told not to tell anyone." "So you shouldn't," said Ipek. "And you shouldn't say anything to ˙ Blue about us, or about my father either."
"Have you ever met him?"
"For a while Muhtar was very much taken with him, so he paid a few visits to our house. But when Muhtar decided he wanted a more moderate and democratic form of Islamism, he distanced himself." "He says he came here for the suicide girls."
"Be afraid that you heard that and don't discuss it with anyone," said Ipek. "There's a high probability that his hiding place is bugged by the ˙ police."
"Then why can't they catch him?"
"They will when it suits them."
"Why don't you and I just get out of this city right now?" Ka said.
Rising up inside him was that feeling he had always known as a child and as a young man at moments of extraordinary happiness: a prospect of future misery and hopelessness.
In a panic, he tried to bring this happy moment to a close: this, he hoped, would lessen the unhappiness he was ultimately sure to suffer.
The safest way to calm himself, he thought, would be simply to accept the inevitable: that the love he felt for Ipek—the source of his anxiety— ˙ would be his undoing; that any intimacy he might chance to enjoy with her would dissolve him as salt dissolves ice; that he didn't deserve this happiness, but rather the disgrace and denigration that would surely result. He braced himself for it.
But it didn't happen. Instead, Ipek wrapped her arms around him. ˙ First they just held each other, and then their friendly embrace turned to passion; they began to kiss, and soon they were lying side by side on the bed. His pessimism was no match for his sexual excitement. Soon he had given himself over to a boundless desire; soon, he dreamed, they would be taking off each other's clothes and making love for hours and hours.
But Ipek stood up. "I find you very attractive, and I too want to make ˙ love, but I haven't been with anyone for three years and I'm just not ready," she said.
I haven't made love with anyone for four years, Ka said to himself. He was sure Ipek could see these words on his face. ˙
"And even if I were ready," said Ipek, "I could never make love with ˙ my father so near, in the same house."
"Does your father have to be out of the hotel for you to be in bed with me naked?" Ka asked.
"Yes. And he hardly ever leaves the hotel. He doesn't much like the icy streets of Kars."
"All right, then, let's not make love now, but let's kiss a bit longer," said Ka.
"All right."
Ipek leaned over Ka, who was sitting on the edge of the bed, for a ˙ long and serious kiss before permitting him to approach her.
"Let me read you my poem," he said, when he felt sure the kiss was over. "Don't you want to know how it goes?"
"Read this letter first. A young man delivered it to the door." Ka opened the letter and read it out in a loud voice.
"Ka, my dear son:
"If you'd prefer me not to call you my son, I offer my sincere apologies. Last night I saw you in my dreams. It was snowing in my dream, and every snowflake that fell to the earth shone with divine radiance.
I asked myself if it was a sign, and then this afternoon I saw outside the same snow I'd seen in my dream falling right in front of my window. You walked past our humble home, number 18 Baytarhane Street. Our esteemed friend Muhtar, whom God Almighty has just subjected to a severe test, has explained to me the meaning you take from this snow. We are travelers on the same road. I am waiting for you, sir.
"Signed:
Saadettin Cevher"
"Sheikh Saadettin," said Ipek. "Go to him at once. Then you can ˙ come back and have dinner with my father this evening."
"Am I supposed to pay my respects to every lunatic in Kars?" "I told you to be afraid of Blue; don't be so quick to dismiss him as a lunatic. The sheikh is cunning too, and he isn't stupid." "I want to forget about all of them. Shall I read you my poem now?" "Go ahead."
Ka sat down at the little table and began to read in an excited but confident voice, but then he stopped. "Go over there," he said to Ipek. "I ˙ want to see your face while I'm reading." When he was sure he could see her from the corner of his eyes, he began his poem again. "Is it beautiful?" he asked her a few moments later.
"Yes, it's beautiful!" said Ipek. ˙
Ka read a few more lines aloud and then asked her again, "Is it beautiful?"
"It's beautiful," Ipek replied. ˙
When he finished reading the poem, he asked, "So what was it that made it beautiful?"
"I don't know," Ipek replied, "but I did find it beautiful." ˙ "Did Muhtar ever read you a poem like this?"
"Never," she said.
Ka began to read the poem aloud again, this time with growing force, but he still stopped at all the same places to ask, "Is it beautiful?" He also stopped at a few new places to say, "It really is very beautiful, isn't it?" "Yes, it's very beautiful!" Ipek replied. ˙
Ka was so happy that he felt (as he had felt only once before, early in his career, when he wrote a poem for a child) as if a strange and beautiful light were enveloping him, and seeing in a shaft of this light the reflection of Ipek, he was even happier. Taking it as a sign that the rules were sus- ˙ pended, he began to embrace Ipek again, but now she gently pulled ˙ away.
"Listen. Go to our esteemed sheikh at once. He counts as a very important person here, much more important than you think; many people in this city go to see him, even people who regard themselves as seculars, lots of army officers. It's even said the governor's wife goes there, and lots of rich people, lots of soldiers. He's on the side of the state.
When he said that the covered girls in the university should take off their head scarves, the Prosperity Party didn't make a peep. In a place like Kars, when a man this powerful invites you over, you don't turn him down." "Was it you who sent poor Muhtar to see him?"
"Are you worried that the sheikh will discover a God-fearing part of you and send you scurrying back into the fold?"
"I'm very happy right now, I have no need for religion," said Ka.
"And anyway, that's not what brought me back to Turkey. Only one thing could have brought me back: your love. . . . Are we going to get married?" Ipek sat down on the edge of the bed. "Come on, go," she said. She ˙ gave Ka a warm and bewitching smile. "But be careful, too. There's no one better at finding the weak point in your soul, and like a genie he'll work his way inside you."
"What will he do to me?"
"He'll speak to you, and then all of a sudden he'll throw himself on the floor. He'll take some ordinary thing you said and say how wise it is; he'll insist you're a real man. Some people even think he's making fun of them at this point! But that's His Excellency's special gift. He does it so convincingly you end up believing that he really thinks what you've said is wise and that he believes as you do with all his heart. He acts as if there is something great inside you. After a while, you begin to see this inner beauty too, and because you have never before sensed the beauty within you, you think it must be the presence of God, and this makes you happy.
In other words, the world becomes a beautiful place when you're near this man. And you'll love our esteemed sheikh because he's brought you to this happiness. All the while, another voice is whispering inside you that this is all a game the sheikh is playing and you are a miserable idiot.
But as far as I could figure out from what Muhtar told me, it seems you no longer have the strength to be that miserable idiot. You're so wretchedly unhappy that all you want is for God to save you. Now, your mind—which knows nothing of your soul's desires—objects a little but not enough; you embark on the road the sheikh has shown you because it is the only road in the world that will let you stand on your own two feet.
Sheikh Efendi's greatest gift is to make the wretch sitting before him feel special, even more as one with the universe than His Excellency himself.
To most men in Kars this feels like a miracle, for they know only too well that no one else in Turkey could be as wretched, poor, and unsuccessful as they. So you come to believe, first in the sheikh and then in the longforgotten teachings of your Islamic faith. Contrary to what they think in Germany and to the pronouncements of secularist intellectuals, this is not a bad thing. You can become like everyone else, you can become one with the people, and, even if it's only for a little while, you can escape from unhappiness."
"I'm not unhappy," said Ka.
"In fact, someone that unhappy is not unhappy at all. Even the most miserable people have hidden consolations and hopes they secretly embrace. It's not like Istanbul; there are no mocking nonbelievers. Things are simpler here."
"I'm going now, but only because you want me to. Where is Baytarhane Street? How long should I stay there?" "Stay there till your soul finds some solace!" said Ipek. "And don't be ˙ afraid of believing." She helped Ka put on his coat. "Is your knowledge of Islam fresh in your mind?" she asked. "Do you remember the prayers you learned at primary school? You might embarrass yourself." "When I was a child, our maid used to take me to Te¸svikiye Mosque," said Ka. "It was more an occasion to get together with the other women who worked as maids than it was to worship. They would have a good long gossip waiting for the prayers to begin, and I would roll around on the carpets with the other children. At school, I memorized all the prayers to ingratiate myself with the teacher—he helped us memorize the fatiha by hitting us, picking us up by the hair, squeezing our heads under the lids of our desks where the 'religious book' stood open. I learned everything they taught us about Islam, but then I forgot it. Now it's as if everything I know about Islam is from The Message—you know, that film starring Anthony Quinn." Ka smiled. "It was showing not long ago on the Turkish channel in Germany—but, for some strange reason, in German. You're here this evening, aren't you?" "Yes."
"Because I want to read you my poem again," said Ka, as he put his notebook into his pocket. "Do you think it's beautiful?" "Yes, really, it's beautiful."
"What's beautiful about it?"
"I don't know, it's just beautiful," said Ipek. She opened the door to ˙ leave.
Ka threw his arms around her and kissed her on the mouth.
مشارکت کنندگان در این صفحه
تا کنون فردی در بازسازی این صفحه مشارکت نداشته است.
🖊 شما نیز می‌توانید برای مشارکت در ترجمه‌ی این صفحه یا اصلاح متن انگلیسی، به این لینک مراجعه بفرمایید.