فصل 30
کتاب: برف
/
درس 30
سرفصل های مهم
فصل 30
توضیح مختصر
زمان مطالعه

8 دقیقه

سطح

متوسط
دانلود اپلیکیشن «زیبوک»
این درس را می‌توانید به بهترین شکل و با امکانات عالی در اپلیکیشن «زیبوک» بخوانید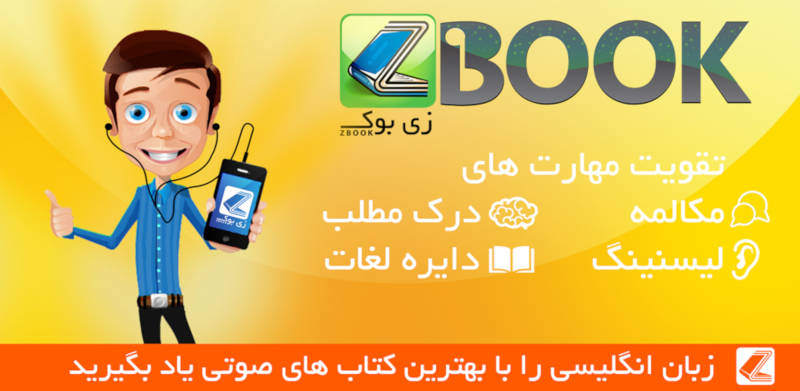 متن انگلیسی درس
CHAPTER THIRTY
When Can We Meet Again?
a short spell of happiness
After Ka and Ipek had made love, they stayed in bed with their arms around each other; for a time, neither moved. The world was shrouded in silence.
Ka's happiness was so great that the embrace seemed to last a very long time. This alone explains why he was seized with a sudden impatience and sprang from the bed to go look out the window. Later on, he would come to see their long shared silence as his happiest memory and would ask himself why he should have brought this unequaled bliss to an abrupt end, pulling himself out of Ipek's arms. The answer is that he ˙ allowed panic to overtake him. It was as if something were about to happen on the other side of the window, in the snowy street, and he needed to be there before it did.
But there was nothing to see outside the window, apart from the falling snow. The electricity was still off, but there was a candle burning in the icy window of the kitchen downstairs, casting an orange light on the thick snow outside. Much later, it would occur to Ka that he had cut short the happiest moment of his life because he couldn't bear to be so happy.
But in the beginning, as he lay in bed with Ipek's arms around him, he ˙ didn't even know how happy he was; he felt at peace with the world, and this sense of peace seemed so natural that he had a hard time remembering why so much of his life up until this point had been sorrow and tumult. The peace he felt was like the silence that presaged a poem, but on those times before a poem came to him he would see the meaning of life stripped bare, a vision that also brought him joy. There was no such moment of enlightenment in this happy memory of Ipek; it had about it a simple childish purity, like that of a child with the words to explain the meaning of the world on the very tip of his tongue.
One by one, he recalled the facts about snow he had read in the library that afternoon; he had gone to prepare himself just in case another poem on the subject came to him. But his head was empty of poetry.
Although his poems had come to him one by one, he now saw that they all fit together as neatly as the six-pointed snowflake in the encyclopedia.
It was at this moment he had the first intimation that his poems were all part of a grand design.
"What are you doing over there?" Ipek asked. ˙
"I'm looking at the snow, dear."
It seemed to him that Ipek somehow knew he could see more than ˙ just beauty in the geometry of the snowflakes, but at the same time he knew this could not be so. Part of him knew she was not altogether happy to see his attention drawn elsewhere. Up to now he had been the pursuer, and his evident desire had made him feel uncomfortably vulnerable, so Ka was pleased to see the tables turned: From this he deduced that making love had gained him a slight advantage.
"What are you thinking?" asked Ipek. ˙
"I'm thinking about my mother," said Ka, at first not knowing why he said this, for though she had just died, his mother was actually far from his thoughts. Later, returning to this moment, he would explain it by saying, "My mother was on my mind throughout my visit to Kars." "So what are you remembering about your mother?"
"I am remembering how we were standing at the window one winter night, looking out at the snow, and she ran her hands through my hair." "Were you happy when you were a child?"
"People don't know when they're happy, at least not at the moment. I decided years later that I'd been happy as a child, but the truth is, I wasn't.
On the other hand, I was not unhappy in the way I was during the years that followed. I just wasn't interested in happiness at first." "When did you start becoming interested?"
Ka longed to say never but he didn't, partly because it wasn't true and partly because it seemed too aggressive. He was still tempted, if only because it might impress Ipek, but there were weightier things on his ˙ mind now than the desire to make an impression.
"A moment arrived when I was so unhappy I could barely move, and that's when I began to think about happiness," Ka told her. Was this the right thing for him to say? The silence made him uneasy. If he told her how unhappy he'd been in Frankfurt, how in the world would he convince her to go back there with him? As a wild and nervous wind scattered the snowflakes outside, the panic that had driven Ka from the bed now returned with a vengeance, and more fiercely than ever his stomach ached with love and the agony of waiting. The happiness he'd felt only moments earlier now gave way to the awful certainty that he was going to lose it. In the place of happiness, doubts mounted. He wanted to ask Ipek, Are you coming with me to Frankfurt? but he was already afraid of ˙ not getting the answer he wanted.
He returned to bed, pressed himself up against Ipek's back, and ˙ embraced her with all his strength. "There's a store in the market," he said. "It was playing a very old song called 'Roberta,' by Peppino di Capri.
Where do you think they found it?"
"There are still a few old families hanging on in Kars," said Ipek. ˙ "Eventually the parents die and the children sell off their belongings and leave, and so all sorts of things turn up in the market that seem very out of place in the poor city we see today. There used to be a junk dealer who'd come from Istanbul every spring, buy everything cheap, and cart it off. But now even he's stopped coming."
For a moment Ka thought he had recaptured his earlier unequaled bliss, but it just wasn't the same as before. Once again, he succumbed to the fear that it might be lost to him forever; everything before his eyes increased his panic; he was never going to convince Ipek to return to ˙ Frankfurt with him, that much was clear.
"So, darling, I think it's time for me to get up."
Even when she used the word darling, even when she kissed him
sweetly, Ka still could find no peace.
"When can we meet again?"
"I'm worried about my father. The police might have followed him." "I'm worried about that, too," said Ka. "But first I'd like to know when we can meet again."
"I'm not coming to your room if my father's in the hotel." "Oh, everything's changed now," Ka said. But as he watched the silent ease with which Ipek dressed in the dark, he was hit by the fear that ˙ nothing had changed at all. "Why don't I move to another hotel? Then we could see each other right away," he said.
There was a devastating silence. Now a new wave of panic overtook him, and a helpless jealousy ran through him. He allowed himself to wonder whether Ipek might have another lover. Part of him was still sane enough to remember that this sort of jealousy was commonplace in the early stages of an untested love affair, but a stronger voice inside him told him to wrap his arms around her with all the strength he could muster and devote every ounce of his energy to overcoming the obstacles still standing between them. He knew it was a matter of urgency, but he also knew that if he acted too hastily it might make things awkward for him.
Uncertain, he stayed silent.
مشارکت کنندگان در این صفحه
تا کنون فردی در بازسازی این صفحه مشارکت نداشته است.
🖊 شما نیز می‌توانید برای مشارکت در ترجمه‌ی این صفحه یا اصلاح متن انگلیسی، به این لینک مراجعه بفرمایید.