سرفصل های مهم
هفته ای چهار ساعت کار کردن
توضیح مختصر
زمان مطالعه

53 دقیقه

سطح

خیلی سخت
دانلود اپلیکیشن «زیبوک»
این فصل را می‌توانید به بهترین شکل و با امکانات عالی در اپلیکیشن «زیبوک» بخوانید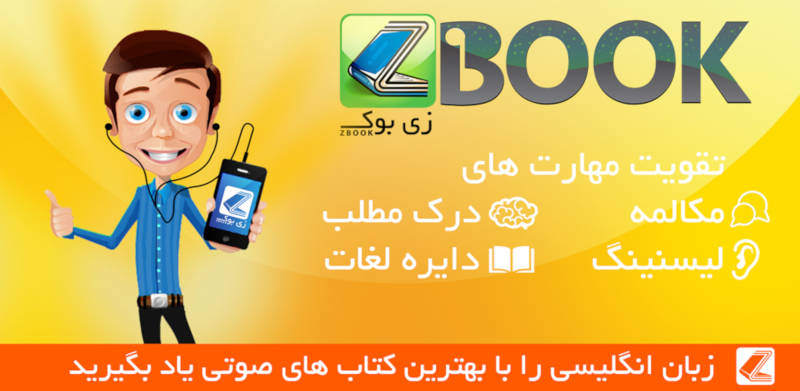 متن انگلیسی فصل
Living the 4-Hour Workweek
CASE STUDIES, TIPS, AND HACKS
Zen and the Art of Rock Star Living
Art Lovers Wanted
Photo Finish
Virtual Law
Taking Flight with Ornithreads
Off-the-Job Training
The 4-Hour Family and Global Education
Doctor's Orders
Financial Musing
Who Says Kids Hold You Back?
Working Remotely
Killing Your BlackBerry
Star Wars, Anyone?
ZEN AND THE ART OF ROCK STAR LIVING
Hi Tim,
Here's the story. I'm a musician based in Munich, Germany. I'm running my own label and it has been difficult to get it off the ground. While working on that, my creativity slowly decreased until I hit rock bottom (a couple of times).
While it is still difficult to survive in the music industry I find it not hard at all now to do what I want to do. And that's all I do. I do what I want to do. It includes being a father, making music, composing, taking care of business, traveling, learning languages (mostly Italian), riding my bike, etc…. It's all in the following paragraphs.
I read the book step by step for about two months from September/October 2008 (plus surfing your blog) and just made tabula rosa with my life. (Lots of brainvomiting on paper.)
I started outsourcing things that bothered me most (and therefore kept hanging out in my to-do list the longest). I outsourced:
research, most of which is music-industry related (research outsourced saves about 2–3 hours/day)
website maintenance (social websites like Facebook, Myspace, etc). I'm planning on doing most of my marketing through these sites in 2009 and I'm on about 25+ sites as an artist.
My VA (getfriday.com, as recommended in your book) does all the updates and checks the sites once a week to gather e-mail messages, comments, etc., filters them and sends me a report once a week including all the details for me to respond to. (Saves about one to two hours/day.) photo retouching for my press pics is done by elance (saved five hours of work time and about $500).
management of my mailing list for gig dates, album updates, etc. (Saves about one hour for each mailing.)
I started testing muses (learning languages with music to sell online). I'm still testing!
I decided to open a publishing operation online for film companies to license music for film with just a mouse click, without having to negotiate deals for months. It will happen in 2009 (I start testing soon). People are generally surprised and amazed that a person who doesn't seem to be very corporate (I look like a retired punk rocker, haha) outsources parts of his life and lives like a millionaire (I guess we do although we're far from it!).
I realized that I could do it after I got the first positive feedback from my outsource VA. I got the results of my project posted on elance and a day later I got the results. I went, yeah baby, this is MINE! The biggest change is, that I now have my life under control. I take care of my little daughter (20 months) half the day (second half, my wife takes care of her), I take care of business, and I take time to do things I always wanted to do. Revenue-wise I'm pretty much the same I was before but I have a lot more spare time and a clear head (so I guess I've gotten a lot richer!).
I work whenever I want (no boss) about 24–30 hours/week (including office hours and music-studio hours) and what I do now is only what I really love to do. I'm still step-by-step optimizing efficiency to reduce office hours (currently about 10 hours/week). My dream is to dissolve my office altogether, go paperless, and basically only have my laptop as an office.
I eliminated all work that has gotten me down or was wearing me out (eliminated an extra workload of about 10 hours/week). I do not take on jobs (writing/producing music) unless I really love the project. I eliminated all complainers and haters (saves my stomach).
I just started my blog juergenreiter.com, "zen and the art of rockstarliving," where I want to share the changes I made to my life (mostly for musicians to see the light at the end of the tunnel).
And I recorded an album of my music and for the first time in my life did all the lyrics myself! It's going to be out in spring on my label ORkAaN Music+Art Productions.
I'll be on mini-retirement in New York this year for six weeks. I'll be in Sicily to learn Italian for about two weeks in May. I'll be back in Sicily to travel the island by bike for another 2–3 weeks in September. And am planning on going to either Mexico, Central America, or Australia in the winter.
I learned to shave with a straight razor within about 30 minutes, which I wanted to do for years. Shaving is a real exciting ritual now and a lot of fun! I will do a master course for coffee experts in April (I'm a coffee junky!) and become a "maestro del café." I helped my wife quit her teaching job and fulfill her dream to run a cafe in Munich, Germany. It's called Frau Viola and opened its doors in October 2008. It is running great! (www.frauviola.wordpress.com) Can you measure all of that? I think it speaks for itself!
The general mindset of 4HWW has given me the calmness of being able to take time to play with my daughter and enjoying my "free time" without getting the fear of missing out on something or wasting my life. I'd say overall (with all the above-mentioned changes) my productivity increased at least 70% and doubt decreased by 80%.
For those just getting started:
start small think big.
identify what excites you vs. what bores you
eliminate and focus on what excites you
stick to what excites you no matter what people say. It's your life, live it the way you know is right for you.
read 4-Hour Workweek, obviously! —J. REITER
ART LOVERS WANTED
I saw my father work himself to the bone for 20 years as a garbage-man when we immigrated from Mexico. As I looked at my life in April 2007 in a lonely hotel room after another endless week of travel for my employer far from my family and those I love, I realized that at 33 I was on the same path to work myself into the ground and give up on my lifelong dream of pursuing my love of music and theater.
In life there are no accidents and that night as I was checking an e-mail from an old friend he suggested the 4HWW. I devoured the book in a few hours and began immediately to apply the key principles. When I told people about the book and about what I intended to do everyone said I was crazy. I focused most of my efforts on Dream-lining, Elimination, and Liberation. As an employee I wanted to first achieve liberation with a remote work arrangement. Despite several failed attempts I persevered (great lesson in negotiating) and was granted the opportunity to work remotely. This changed everything. I went from 9+ hours of work a day with weekly work-related travel to four hours a week, one week of travel per month, and I managed to get a $10,000 raise and deliver 2x the productivity in my job from the previous unproductive year.
As a result I now live with my once long-distance girlfriend in Seattle (my hometown). I spend my newly found time pursuing my passion for music (I sing in a choir and write my own folk-rock music), theater (I am performing in my first fully improvised 60-minute play this weekend), and fitness. I am training for my second marathon now.
Most of my friends cannot believe that I can actually spend most of my time pursuing my love for the arts and still make a full-time income on only four hours a week. The best part of this is that I have found mentally the meaning of freedom. Reality is truly negotiable and now my reality is that I can spend endless hours enjoying the company of my father, who waited twenty years till he retired to enjoy the freedom that I have found less than 24 months after reading The 4-Hour Workweek.
As an immigrant I want to spread the message that to succeed in America in the 21st century we must NOT work hard, instead we must follow the principles of the 4HWW and work smarter so that we can truly achieve the New American Dream: Freedom to enjoy the most precious resource we have in life … our time on this earth.
—I. BARRON
PHOTO FINISH
Hey Tim,
I wanted to tell you that your book, The 4-Hour Workweek, has been a true inspiration and life-changing resource for me this year!
I bought your book in November. Before then, I didn't know what "workflow automation" was. I had a part-time employee, but her work was actually creating more work for me. I would work until sometimes 3 A.M., and get up at 7. I'd tell you I wanted to travel, but the truth is that it seemed impossible to me. I didn't have time or money.
I was listening to your audio book one day. I had been listening to each of the chapters, sometimes over and over again. I was jogging. I stopped in my tracks. I believe I was listening about a case study about someone who sold music files over the Internet.
I'm a photographer. Weddings mostly. I wondered how I could sell digital images over the Internet. Then I came up with a fantastic idea for a family photography company. I stopped right there, and reserved a website on my iPhone.
Two months later, I had a website, access to thousands of photographers across the country, and our first sale. Even better, I am now in the family photography business, and I never have to shoot myself. Even better +1, we are the first family photography business that doesn't sell prints. Only digital files. It worked! I have now adopted this for my wedding photography as well. Other photographers are so offended, but I am making WAY more $, my costs are almost eliminated, and my time is free!
I know the above is vague, but it's not the point. The point is that now I work better, faster, I have two more employees, I turned off my e-mail notifications on my computer and my iPhone, despite all of what it's capable of, it doesn't even ring. E-mail has been disabled. I just check it every so often to see what calls I missed.
Today, my fiance loves me because I come home in time for dinner and I leave my laptop at work. It's a life I never thought I'd be able to live. In the meantime, systems are working in my place and this year looks to be a lot better, financially, than last.
Then I decided it was time to try my first mini-retirement. The goal: ski the Swiss Alps and spend five days in Switzerland and spend less than $1,000 total. I got a roundtrip ticket for about 500 bucks. My ski pass for one day at Engelberg was $80. Lodging was free, thanks to your suggestion www.couchsurfing.com, and I ate roasted chestnuts, brats, fish and chips and drank great beer all week long. I did it!
I am forever grateful, and am excited for more mini-retirements. Here's to living during the best years of my life.
P.S. I leave May 11 for a month-long work vacation to Italy (I have been hired to photograph two weddings in Siena). I plan on vacationing a LOT more than I will be working.
—MARK CAFIERO, Photographer
VIRTUAL LAW
I used to work at a large Silicon Valley law firm, but one day I woke up and decided that I wanted to travel for a year and learn a foreign language. Six weeks later I was living in Cali, Colombia—I'd never visited Cali before and hardly spoke a word of Spanish, but that's what made it exciting to me. Well, almost two years later, I still spend 95%+ of my time living and working from Cali, Colombia (I recently bought a gorgeous apartment here that I could never afford if I lived in California). I also have a full-time maid/cook (well, five hours per day, five days per week), which costs me less than US $40 per week!
I started my own virtual law practice and then joined forces with my old boss. My U.S. number rings through to me wherever I am in the world (originally I'm from New Zealand so I travel back there a lot, too), and all my U.S. mail is delivered to Market Street, San Francisco, and scanned so I can view it online. If I need to mail letters, I have another service which prints the letter and sends it within the U.S. so there are no international shipping delays.
Definitely use www.earthclassmail.com for mail receipt/scanning. They have different packages but it's around $20-$30/month. You can also choose one or more P.O. boxes or physical addresses. My Market Street address is actually an earthclassmail address.
For printing small letters and mailing within the U.S. I use www.postalmethods.com. It's a little clunky at first but it's fine when you get used to it. It's very cheap since you only pay when you send (a four-page letter works out to just over $1 including the postage).
Come visit me sometime. Colombia is nothing like what you hear about—I feel a lot safer walking around late at night here than a lot of places in San Francisco. But don't tell anyone, those of us living here want to keep it a secret!
—GERRY M.
TAKING FLIGHT WITH ORNITHREADS
Tim—
My mentor gave me your book this past July and it had a tremendous impact on my life, its arrival could not have had better timing. About the time I read it, I was a few weeks away from competing in my first Olympic distance triathlon. I had trained for five months, felt and looked strong, but even more important the discipline and working toward a physical goal resulted in a creativity I hadn't felt in years. I posted a competitive time in the event and felt so optimistic about my abilities that I signed up for a half ironman competition.
Riding that high and following the principles of your book, I thought of dozens of ideas for products/businesses and am on the verge of launching the first of those ideas. It is a line of apparel called OrniThreads which will provide modern, scientific designs of birds to Gen-X and Gen-Y birders.
The reasons for focusing on this demographic are twofold:
For my "day job," I work at [company name]. I have learned a lot about their audience/membership, e.g., like the fact that there are 70 million Americans who actively bird (a staggering statistic from the U.S. Fish & Wildlife svc). Birders are a passionate lot and their interest only seems to grow over time—it never dies! They also tend to skew from the middle to upper class and are educated.
I took an ornithology class this summer at Columbia University (where I am enrolled in a conservation biology program) and fell in love with the illustrations in my textbooks and wanted to surround myself with these images.
I am launching www.ornithreads.com in the next week or so and the first of my three designs are being printed as we speak.
I have big aspirations for the company, but am just trying to get the first collection to customers and learn as much as I can. Your book has been incredibly helpful in outlining the necessary steps I need to take to succeed and hope that my idea has some legs (or wings) which translates into an automated income.
If you are in NYC anytime soon—promoting your book or otherwise—I would love to meet you. Sincerely, —BRENDA TIMM
OFF-THE-JOB TRAINING
I used concepts from the 4HWW to work remotely from August of '08 until January of '09. I went to Portugal, Europe, Spain, Sweden, and Norway surfing and snowboarding my brains out. Best part about it? I came home with three times as much money in the bank than I would have had if I continued the normal 9 to 5. I work for [world-famous design company] as a software developer, and was able to put the concepts to use and really change my life. I paired my iPhone + Fring (Fring is voice over IP on the iPhone, it allows you to use one device for everything, and have a local number abroad).
I spent four months prior to departure being sure to never be at my cube, but always be just around the corner. I made a point to ALWAYS be available on Instant Messenger, so when people would walk over to my cube and look for me in person they would see I was somewhere else, then hop online and ask, "Where are you?" My response was always similar, just down the hall in the cafeteria … just down the block at the coffee shop, or at co-worker X's desk. After two months of this a magical thing happened: People always looked to get me via Instant Messenger and stopped dropping by my desk altogether. That allowed me to be 6,000 miles away without anyone noticing.
Something else to consider… how time zone affects remote work environments. I noticed, while in Norway (nine hours away), that it was the perfect amount of time. I was, in a sense, living in the future. My day was almost over by the time my boss woke up … this allowed me to explore Norway's fjords, mountains, and undiscovered frigid surf spots in complete peace and without ever having to worry about getting a call from overseas. It was perfect … If I wanted, I could explore all day, come home and have some dinner, then ichat with my boss for 20–30 minutes and check in. The few times he needed something urgently, he was able to give me work when he went to bed, and have it completed in the morning when he woke up. —B. WILLIAMSON DOCTOR'S ORDERS
Hi Tim:
Here's my story …
My dream started about four years ago. I was in the process of taking my psychology licensing exam, and after speaking to a friend, decided that I would reward myself with a trip to South America. We were both exhausted from our 9-to-5 (and sometimes 6, 7, or 8 p.m.) hospital and clinic jobs.
I had traveled extensively throughout the United States and some parts of Europe, but I had never experienced South American culture.
My trip there was absolutely fantastic and really opened my eyes to other ways of living and culture. During my trip, I spent a lot of time speaking to expatriates about how they used their retirement funds and pensions to live the lives of kings there. One thing was evident: Most of the expatriates who attempted to "set up a business" to help fund their lifestyle had failed miserably. I hypothesized that there just wasn't enough currency (pesos) in the marketplace to really sustain a "gringo"-oriented business.
After my trip, I told my friend that I needed to dedicate all my energies to developing a method of receiving income from U.S. citizens while living elsewhere. VOIP had recently been introduced to the marketplace and Internet service was improving in South America and other parts of the third world.
The business had to be based upon absolute mobility. I boiled the whole business down to two basic functions: reliable telephone via VOIP and high-speed Internet.
At the time I had a small research consultation practice where I was helping doctoral students on the phone and via e-mail to complete their dissertations, theses, and statistical analyses. I had a small website that was getting traffic but I was relying on others for web and marketing services. I subsequently learned more about search engine optimization and web marketing and eventually took control of all web marketing and promotion of my website, http://www.ResearchConsultation.com, allowing me to expand my business substantially.
During the next three years I conducted numerous "mobile tests" … traveling to Costa Rica, the Dominican Republic, Venezuela, and Colombia in order to fine-tune my system of conducting business from abroad.
I finally left my job last November, the day before Thanksgiving, vowing to never return to the mundane 9-to-5 structure. My job had even recently instituted a "bio-metric fingerprint" identification system where you had to "punch in and out" at the beginning and end of your hospital shift with your fingerprint to ensure that you were working your eight hours. This was just another sign that I had to leave.
I now live in NYC and Colombia and travel to other parts of the world throughout the year: speaking to customers, managing my contractors (U.S. and Colombian) in order to acquire U.S. dollars while living for a fraction of the cost abroad. I'm also developing other websites and businesses (community forums) that will hopefully be more automated, requiring less day-to-day interaction and monitoring.
Well, that's my story for now … today South America, tomorrow anywhere I can get a high-speed connection (banda ancha)! My stress level has dropped significantly since leaving my old job and my quality of life has improved enormously.
My family and friends in NYC still think I'm out of my mind, and I continue to fully agree with them…. —JEFF B.
THE 4-HOUR FAMILY AND GLOBAL EDUCATION
Tim,
We moved to a totally digital nomadic life traveling the world as a family in 2006, so we discovered your book and ideas after we had begun and loved it! Our life has changed totally and is more fulfilling and much more simple. We are greener, leaner, healthier, happier, more connected.
Other people thought we were absolutely nuts when we decided to do this in 2004/5, but now many of those same people think we are smart and psychic.
Problems finding a good school fit (despite having many award-winning excellent ones at our disposal) was probably the most specific moment (John Taylor Gatto says it best on why schools do not educate) that helped us to change as well as wanting more time together and forecasting the house/economy crash coming.
I think more families will be taking mini-retirements and living slower, traveling digital nomadic lives. If you are away for months as a family, you need to be informed about all the wonderful educational opportunities which are actually richer than staying home (which few realize)!
There are a TON of fantastic resources like Classroom 2.0 and many innovative educators online. My daughter just turned eight and is having a blast with her online course with John Hopkins University/CTY and it is also a nice resource for friends. Today one can immerse deeply in one culture and still maintain one's home culture. This is important information for families who still fear the outdated negatives on Third Culture Kids (TCK) based on studies from the fifties.
Maya Frost91 has excellent information about older kids and even a new paradigm when it comes to going to university. I think education is one of the things going through a total transition due to the Internet, and parents need this info to make important decisions.
We have had a fantastic experience in going to a local school in Spain that has allowed my child to immerse very deeply in her second language, culture, and literature. More info (in the book) on local schools is needed and how to experience it as a family for months at a time.
We have used local people like a wonderful flamenco teacher for our child and we have also used online sources like our piano teacher in Chicago who teaches our child in Spain via Skype.
E-libraries are very important (especially with a child who is a voracious reader). Http://learninfreedom.org/languagebooks.html is an excellent resource on language education with great books on raising a bilingual child, even if you are a monolingual!
—SOULTRAVELERS3, a family living abroad and loving it
FINANCIAL MUSING
I graduated from Stanford University and started working in investment banking in July 2006, and, in a sick way, almost enjoyed it at first. Yes, it was a terrible lifestyle and all, but I was learning a lot and moving up very quickly. I have (had) a type-A personality, so it appealed to me on some level.
As the year progressed, though, I realized it wasn't sustainable and that I wanted out… but like so many other people, I failed to take action immediately.
In May 2007, I was driving home at 3 A.M. one night after having pulled 4–5 all-nighters previously, and crashed into a tree on the side of the road. If you've never crashed into an inanimate object while asleep at the wheel, just imagine waking up five feet from the ground while bungee jumping as the cord is about to snap to get an idea of what it feels like.
"At the ER"
That was the subject line of the e-mail I sent out the next day to my entire office. Luckily, everyone understood and told me to take a rare three-day weekend. Luckily I survived with no major injuries, but at that point I decided it was time for a change.
I met up with some friends for dinner a week or two later and relayed my story. One friend there (who recently quit her job to pursue professional acting—her dream—while selling information products online) told me about this book she recently read called The 4-Hour Workweek.
I thought it was a scam, of course, but I really hated my life and decided I needed to check it out at the very least. I read it in one sitting. And then I read it again, just to make sure I wasn't hallucinating. Before ever getting into finance, I had done some work online with graphics and web design and I had a technical background, so nothing in the book seemed outrageous to me—I just didn't realize how easy and accessible it all was. Also, I had lived in Japan for half a year in college and loved it—and long-term world travel had always been one of my goals.
I sat on the ideas in your book for a while, took a quick vacation to return to Japan in October 2007, and when I came back decided that I had to get started. My muse: sell an investment banking interview guide. It's a niche, high-demand subject and I knew I could make a better guide than anything else out there. One problem: I had to stay anonymous since I was still working, and advertising with Pay-Per-Click would be way too expensive given the high CPCs for related keywords.
In November 2007 I decided to start a blog, Mergers & Inquisitions (http://www.mergersandinquisitions.com), about the investment banking industry and how to break in, aimed at a mix of college students, MBAs, and working professionals. While I built my audience, I never had the time to finish my muse—the interview guide. But I was getting tons of requests to do consulting from my readers, so I started with resume editing and expanded into mock interviews—yes, not very "muse-like" but I charged high rates and could make my old salary in a fraction of the time. I did this ALL while staying completely anonymous out of necessity—because I didn't want to get fired without an alternative income stream. Amazingly, my services took off even though I couldn't tell anyone who I was.
At the same time, I decided I would not get another job in finance, and would instead leave in June 2008. So I had a very short amount of time to make everything work. Almost every single one of my friends, roommates, and family doubted me and said it would never work. I decided they were all wrong and I would just do it anyway—worst-case scenario, I could always reduce my expenses and move to Thailand to teach English.
To boost my income, I completely revamped my site to sell more of my offerings, which took me from pocket change to full-time income from part-time consulting over July-August 2008. This allowed me to travel to Hawaii and Aruba to go snorkeling, surfing, and shark-cage-diving and visit friends in other parts of the U.S. all while making an investment banker's income from part-time work.
As the recession and economy worsened, my business picked up because it was counter-cyclical—anything that helps people find jobs is in huge demand in a poor economy. I've since helped scores of laid-off bankers and other financiers find work elsewhere. However, I was also starting to work a lot more because I was effectively trading time for money … so over the fall I started to work on my original product idea—my interview guide—and released it to great success later in 2008.
It has gone on to free up a ton of time, double my revenues, and put the majority of my income on autopilot. If I didn't do any further work from this point onward, I could make 2–3x my previous monthly income simply by writing once or twice a week for my site (4–5 hours) and doing limited consulting on the side (10 hours). So you could say I've increased my income almost 3x while reducing my hours 6x-9x and making myself completely mobile.
I admit that often I do "work" more than this, but it's all on related educational projects that I want to work on, not anything that I have to work on. And if I don't feel like working one week, I can reduce my hours to the 5–15 hour range and spend my time on learning languages, sports, or traveling to exotic destinations.
This setup allowed me to take an amazing trip to China, Singapore, Thailand, and Korea in December-January and get in some ridiculous adventures. I'll be moving to Asia in a few months and after that, traveling the world indefinitely while running my business from coffee shops.
Incidentally, I met up with a lot of customers in Asia who thought this was the coolest thing ever!
Your book has changed my life and infinitely improved my lifestyle, and I just wanted to thank you for everything.
—B. DECHESARE
WHO SAYS KIDS HOLD YOU BACK?
My first action was to think "what is the worst that can happen on a scale of 1–10" if I quit my well-paid, very secure government job? The power of this thought process is incredible.
I quit my job, sold my house, and went camping for three months with two kids under two and a half and a pregnant wife (mini-retirement). We (very slowly) drove the SE coast of Australia from Sydney to Adelaide.
With the complete clarity of mind that comes from being in a field with your family with no immediate worries, I put into action a plan that I had been tinkering with for 12 months. I bought a wireless Internet dongle and created an info product for electrical engineers, and wrote some software to go with it.
Managed this by (a) going on info diet, (b) working 9 p.m.-midnight in a campsite with no other distractions, (c) outsourcing everything that I would find difficult or time consuming (like the tricky programming stuff and the illustrations for my book).
After about four weeks I had an automated informational website that had replaced ½ of my full-time income—requiring > four hours per week to maintain.
The original plan was to arrive in Adelaide and get a J.O.B. But with my passive income, I decided to simply grow my new business and am currently very close to replacing 100% of my previous income. It feels f& #ing brilliant.
Now we plan to travel the world slowly until the kids are ready for primary school…
Who says kids hold you back?! —FINN
WORKING REMOTELY
One month and one year ago, I read 4HWW on the recommendation of my sister's boyfriend after I had been talking for months about changing my life drastically and moving to Argentina to learn Castellano. After reading the book I stopped talking about my dreams and immediately started setting short-term and long-term goals. I bought a notebook to track my monthly goals and tasks. I did lots of research on potential remote working situations and I started telling my close friends and family about my new plans. Everyone that I told thought it was just an idea and I wasn't actually going to go through with it. They thought it was a "some day I'd like to do this" idea and that I wasn't actually setting daily goals to get me there. They knew that I loved my job so why would I leave it for a life of uncertainty? I didn't think of it that way. I wasn't scared, I was excited at the prospect of a new way of life, a fresh start, and even though I loved my job I also had other things I wanted to accomplish in my life. At first I thought about teaching English to make a living down there, but deep down inside all I really wanted to do was continue working for my current company, just doing it remotely. The book gave me the confidence to think this was actually possible, when everyone around me thought it was impossible.
I decided to write up a proposal92 and present it to my boss even at the advice not to do it from everyone I knew. If my boss rejected my proposal, I had enough money saved up to live in Argentina for at least six months to get me by until I could figure out how I wanted to make money there. I was not giving up on my dream of living a freer, happier life with less work and more time for myself. All odds were against me but I took a calculated risk and had faith in myself. After I handed in my proposal, I was ready to expect the worst. Everyone around me was waiting with baited breath and words of encouragement after I got rejected. When I left the meeting with my boss I couldn't believe it. She accepted and was eager to talk to me about the details. She even had a smile on her face and told me how awesome my proposal was. No one else could believe it when I told them. After the shock wore off, I realized that I could actually do this, and a huge weight was lifted from my shoulders. The hardest part was over and now I could start thinking of more possibilities for my new life.
I set my goal to move to Argentina for September 2008. I arrived here on September 3 and have been here for about six months now. I live in the capital city of Jujuy, Argentina, a small province in the northwest of Argentina. I work about 5–10 hours a week and I find that I am much more focused now that I am out of the office and working alone. I have a private Spanish tutor that I meet with for two hours, five days a week. I have a handful of friends that I spend time with, practicing my Spanish. I go to the gym three times a week and go to yoga two times a week—something I didn't do in the States because I didn't have enough time. I eat healthier because I have more time to focus on what to eat. I have more time to dream up bigger things that I want to do with my new free time. I have dreams of owning a bar or cafe, so maybe a few years from now that will be my next endeavor.
My advice to 4HWW readers is to take from my experience. I rely heavily on the advice of my friends and family, but sometimes you have to ignore the advice of your loved ones to really make some thing happen. If you believe the impossible can be made possible, it will happen. —A.K. BROOKMIRE KILLING YOUR BLACKBERRY
I'm a 37-year-old Subway franchisee owning and operating 13 stores. Been doing this for seven years. Prior to reading 4HWW I was KING at W4W (translate: work for work's sake)! I'd never given myself "permission" to behave differently than I did as an employee in the past. 4HWW was absolutely liberating for me. I literally "caught myself" and began the process of curing my addiction to W4W. I used to always be "on" and I was never really "present" anywhere—too busy doing the "blackberry prayer" at the dinner table instead of spending quality time with those who were present. Holidays were just a remote office for battling the e-mail tsunami. 4HWW gave me a new paradigm and I began to look at my business as a "product," the (original) purpose of which was to provide me with a disproportionate amount of income vs. time invested personally by me—to what end? To ENJOY MYSELF and to have complete autonomy over my schedule and activities. So I got off my own back, told myself it was OK to pursue the original purpose and here's what I did: Crunched my "always open" workweek into four days and 20 hours. I immediately began taking Mondays OFF, giving me a nice three-day weekend. (Fridays are in the "CROSSHAIRS" next!) Tuesday to Friday I work 11 A.M.-4 p.m. (20 hours per week). With the "unluxury" of time in this crunched workweek I was forced to appraise everything through the 80/20 filter and found that 50% of the 80% was pure crap and the other 50% of the 80% could be done by someone on my payroll. Great!
Everything I do now has to somehow either increase sales or decrease costs otherwise "it's someone else's job." You can't be "half-pregnant," so when I'm "on" I'm really on and when I'm "off" I'm off—good luck trying to contact me. I still carry portable e-mail but I've killed "auto-sync" (the bane of modern mankind in terms of interruption) now it's on a Tues-Fri, 11 A.M.-4 p.m. schedule. Outside of that window it waits.
My e-mail autoresponder eliminated 50% of my e-mail within two weeks as people sending me meaningless crap got fed up looking at my autoresponder and stopped including me—love it! I keep a short, compact "to-do" list and anything time-bound is in my calendar. These get my attention before any other "inbox" does because I've previously decided what's important for me to get done—the rest can wait.
I could go on, but all in all I think this is a message that the self-employed need to hear so badly. With no "boss" and no "clean edges" to work-life/home-life it's so easy to fall into a W4W grind and your business becomes a tractor beam that trails you inexorably down that path. 4HWW is the antidote!" —ANDREW, self-employed in the UK STAR WARS, ANYONE?
I knew my quest for the 4-Hour Workweek was working when my daughter's kindergarten teacher asked her the question: "What kind of work does your father do?" As the teacher re-told the story back to me, it was my daughter's answer that really struck a chord. "Your daughter turned and looked up at me with the most serious look on her face and said, 'My dad just sits around and watches Star Wars all day.'" It's funny how this one simple question, and not to mention my daughter's answer, would be the moment of true 4HWW self-awareness for me. You see the answer my daughter gave her teacher has a deeper meaning. I believe what she meant to say, if she could articulate it, was "My dad sort of does whatever he wants to do." I read the 4HWW almost two years ago when I was on vacation at the beach with my family. I remember it well, because I kept reading parts of the book to my wife, bothering her to no end. I am a developer and enterprise administrator for a large financial institution in Atlanta, Georgia. Part of my job is supporting the large complex document captures systems that I help build. Due to the importance of these systems I am expected to be reachable 24/7/365. That is good for job security, but can be bad for my family life. I have four beautiful children and I strive to be a true "hands-on" dad who is present in my family's daily lives. So armed with your book and a fresh (ocean air) perspective, I set out to put many of the 4HWW principles into practice.
First, I worked on changing my e-mail habits. I took a hard look at my inbox and used several of the techniques outlined in the 4HWW to eliminate all the waste and noise. I formed new habits around batching my e-mail sessions and it didn't take long to achieve a zero inbox using the "trusted trio" folder method. I also applied the less is more philosophy to composing my e-mails. I went to great lengths to ensure I am as clear and concise as possible. Only communicating exactly what is needed to the right audience and not to the world. By eliminating all the noise and fat from my e-mail diet it became much more clear what "actions" or "to-do's" were important.
Meetings and conference calls were the next area of attack. I scrutinized each meeting invite and began declining requests left and right. Most of the time I would claim I had too much going on to attend. I started asking for the minutes of the meeting or for someone to IM me if they had a specific question I needed to answer. When I do attend a meeting it is almost always via a conference call. Due to conference room restrictions and geographic challenges in our company most of our meetings are done virtually anyway.
Less wasted time meant more time to focus on work and tasks that really mattered. I felt like I was doing less but getting more things done and with better results. The right people were starting to notice and the perception of my ability to get the job done had never been better. I was making my management look good, and when that happens they stop asking questions or micromanaging daily activities. I kept proving to them I can do it without interference. Now was the time to make the push for what I really wanted and that was to go virtual!
Going virtual was actually very easy. I had a solid foundation with my manager and others in the chain of command. Almost all of my daily work was already remote-ready. At home, I have a great dedicated office in our finished basement. It is situated well away from the rest of the house and is mostly free of distractions. I have my own bathroom with shower and I even have a mini-fridge and microwave. I dare say that my home office rivals the amenities of the top executives at my company. Most of all, I have a wife and family that totally understand and respect the rules I set for myself to continue this success.
At first, I worked one or two days a week from home, but it didn't take long before I found myself working four out of five days a week from home. When the Southeast was hit by the gas shortage and the price of gas nationwide was cresting $4 a gallon, the company made working from home even more accepted and official. I became an overnight model for others to follow. As people around me were in a panic as to how to get to work when no gas could be found, I was happily working away at home just business as usual.
At this point, things were working better than I ever expected. Using my 4HWW skills I now had more time to be that hands-on dad I wanted to be. I became a regular up at the elementary school. I eat lunch in the cafeteria with my girls, especially on fried chicken day! I participate in a program called D.E.A.R. which stands for Drop Everything and Read, where a few times a month I come in and read to each class. I drive my kids to school and I get to see them when they come home. For my entire family, I am present in their everyday lives, and can't put a price on that. I felt like I had achieved my goal. That was that. So I thought… Other things started to happen. Without conscientiously knowing it, people around me at the school or church had a weird respect for me. I say weird because people literally mistook me as a doctor or just some sort of self-made millionaire. I am not kidding. There is this one guy who still calls me "Doc." I guess the reason for this is because most people still cling to the old stereotypes of what they think it is to be "rich." I always seem to show up for the school functions or just special days at the school, usually in casual attire and never obsessing over time or my Blackberry. Now I have people nominating me for things like committee chair on the PTA, and just recently I was elected to the board of directors at our local swim/ tennis club. The cool thing is, I actually have the time to do those things and still be effective at work and at home. It goes without saying that new doors are open to me now. More than ever before.
With all of this going on around me I still come back to what my daughter said to her teacher. In truth, I am at a point where if I wanted to "sit around and watch Star Wars all day," I certainly could. But, I find myself filling the extra time now doing things that really mean something. Being present in the everyday lives of my family, helping my community, or volunteering at my church. Now I have a plan to take it to the next level and write my own book. The project I am working on is called The Virtual Employee Handbook. It is a collection of tips and how-to's on all the tools that are essential to the modern virtual employee, like me. We will see how that goes. One thing I do know is that I wouldn't even dream of what I am doing now if it wasn't for The 4-Hour Workweek! —W. HIGGINS
مشارکت کنندگان در این صفحه
تا کنون فردی در بازسازی این صفحه مشارکت نداشته است.
🖊 شما نیز می‌توانید برای مشارکت در ترجمه‌ی این صفحه یا اصلاح متن انگلیسی، به این لینک مراجعه بفرمایید.