سرفصل های مهم
داستان من و دلیل نیاز شما به این کتاب
توضیح مختصر
زمان مطالعه

16 دقیقه

سطح

خیلی سخت
دانلود اپلیکیشن «زیبوک»
این فصل را می‌توانید به بهترین شکل و با امکانات عالی در اپلیکیشن «زیبوک» بخوانید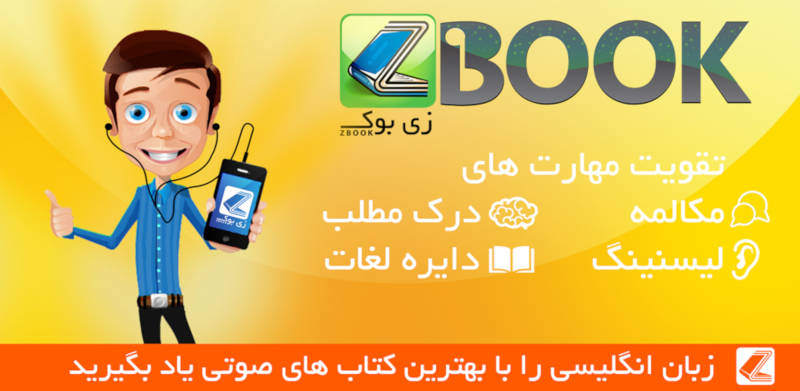 متن انگلیسی فصل
MY STORY AND WHY YOU NEED THIS BOOK
Whenever you find yourself on the side of the majority, it is time to pause and reflect.
—MARK TWAIN
Anyone who lives within their means suffers from a lack of imagination.
—OSCAR WILDE, Irish dramatist and novelist
My hands were sweating again.
Staring down at the floor to avoid the blinding ceiling lights, I was supposedly one of the best in the world, but it just didn't register. My partner Alicia shifted from foot to foot as we stood in line with nine other couples, all chosen from over 1,000 competitors from 29 countries and four continents. It was the last day of the Tango World Championship semifinals, and this was our final run in front of the judges, television cameras, and cheering crowds. The other couples had an average of 15 years together. For us, it was the culmination of 5 months of nonstop 6-hour practices, and finally, it was showtime.
"How are you doing?" Alicia, a seasoned professional dancer, asked me in her distinctly Argentine Spanish.
"Fantastic. Awesome. Let's just enjoy the music. Forget the crowd—they're not even here."
That wasn't entirely true. It was hard to even fathom 50,000 spectators and coordinators in La Rural, even if it was the biggest exhibition hall in Buenos Aires. Through the thick haze of cigarette smoke, you could barely make out the huge undulating mass in the stands, and everywhere there was exposed floor, except the sacred 30′ x 40′ space in the middle of it all. I adjusted my pin-striped suit and fussed with my blue silk handkerchief until it was obvious that I was just fidgeting.
"Are you nervous?"
"I'm not nervous. I'm excited. I'm just going to have fun and let the rest follow."
"Number 152, you're up." Our chaperone had done his job, and now it was our turn. I whispered an inside joke to Alicia as we stepped on the hardwood platform: "Tranquilo"—Take it easy. She laughed, and at just that moment, I thought to myself, "What on earth would I be doing right now, if I hadn't left my job and the U.S. over a year ago?" The thought vanished as quickly as it had appeared when the announcer came over the loudspeaker and the crowd erupted to match him: "Pareja numero 152, Timothy Ferriss y Alicia Monti, Ciudad de Buenos Aires!!!" We were on, and I was beaming.
THE MOST FUNDAMENTAL of American questions is hard for me to answer these days, and luckily so. If it weren't, you wouldn't be holding this book in your hands.
"So, what do you do?"
Assuming you can find me (hard to do), and depending on when you ask me (I'd prefer you didn't), I could be racing motorcycles in Europe, scuba diving off a private island in Panama, resting under a palm tree between kickboxing sessions in Thailand, or dancing tango in Buenos Aires. The beauty is, I'm not a multimillionaire, nor do I particularly care to be.
I never enjoyed answering this cocktail question because it reflects an epidemic I was long part of: job descriptions as self-descriptions. If someone asks me now and is anything but absolutely sincere, I explain my lifestyle of mysterious means simply.
"I'm a drug dealer."
Pretty much a conversation ender. It's only half true, besides. The whole truth would take too long. How can I possibly explain that what I do with my time and what I do for money are completely different things? That I work less than four hours per week and make more per month than I used to make in a year?
For the first time, I'm going to tell you the real story. It involves a quiet subculture of people called the "New Rich."
What does an igloo-dwelling millionaire do that a cubicle-dweller doesn't? Follow an uncommon set of rules.
How does a lifelong blue-chip employee escape to travel the world for a month without his boss even noticing? He uses technology to hide the fact.
Gold is getting old. The New Rich (NR) are those who abandon the deferred-life plan and create luxury lifestyles in the present using the currency of the New Rich: time and mobility. This is an art and a science we will refer to as Lifestyle Design (LD).
I've spent the last three years traveling among those who live in worlds currently beyond your imagination. Rather than hating reality, I'll show you how to bend it to your will. It's easier than it sounds. My journey from grossly overworked and severely underpaid office worker to member of the NR is at once stranger than fiction and—now that I've deciphered the code—simple to duplicate. There is a recipe.
Life doesn't have to be so damn hard. It really doesn't. Most people, my past self included, have spent too much time convincing themselves that life has to be hard, a resignation to 9-to-5 drudgery in exchange for (sometimes) relaxing weekends and the occasional keep-it-short-or-get-fired vacation.
The truth, at least the truth I live and will share in this book, is quite different. From leveraging currency differences to outsourcing your life and disappearing, I'll show you how a small underground uses economic sleight-of-hand to do what most consider impossible.
If you've picked up this book, chances are that you don't want to sit behind a desk until you are 62. Whether your dream is escaping the rat race, real-life fantasy travel, long-term wandering, setting world records, or simply a dramatic career change, this book will give you all the tools you need to make it a reality in the here-and-now instead of in the often elusive "retirement." There is a way to get the rewards for a life of hard work without waiting until the end.
How? It begins with a simple distinction most people miss—one I missed for 25 years.
People don't want to be millionaires—they want to experience what they believe only millions can buy. Ski chalets, butlers, and exotic travel often enter the picture. Perhaps rubbing cocoa butter on your belly in a hammock while you listen to waves rhythmically lapping against the deck of your thatched-roof bungalow? Sounds nice.
$1,000,000 in the bank isn't the fantasy. The fantasy is the lifestyle of complete freedom it supposedly allows. The question is then, How can one achieve the millionaire lifestyle of complete freedom without first having $1,000,000?
In the last five years, I have answered this question for myself, and this book will answer it for you. I will show you exactly how I have separated income from time and created my ideal lifestyle in the process, traveling the world and enjoying the best this planet has to offer. How on earth did I go from 14-hour days and $40,000 per year to 4-hour weeks and $40,000-plus per month?
It helps to know where it all started. Strangely enough, it was in a class of soon-to-be investment bankers.
In 2002, I was asked by Ed Zschau, übermentor and my former professor of High-tech Entrepreneurship at Princeton University, to come back and speak to the same class about my business adventures in the real world. I was stuck. There were already decamillionaires speaking to the same class, and even though I had built a highly profitable sports supplement company, I marched to a distinctly different drummer.
Over the ensuing days, however, I realized that everyone seemed to be discussing how to build large and successful companies, sell out, and live the good life. Fair enough. The question no one really seemed to be asking or answering was, Why do it all in the first place? What is the pot of gold that justifies spending the best years of your life hoping for happiness in the last?
The lectures I ultimately developed, titled "Drug Dealing for Fun and Profit," began with a simple premise: Test the most basic assumptions of the work-life equation.
How do your decisions change if retirement isn't an option?
What if you could use a mini-retirement to sample your deferred-life plan reward before working 40 years for it?
Is it really necessary to work like a slave to live like a millionaire?
Little did I know where questions like these would take me.
The uncommon conclusion? The commonsense rules of the "real world" are a fragile collection of socially reinforced illusions. This book will teach you how to see and seize the options others do not.
What makes this book different?
First, I'm not going to spend much time on the problem. I'm going to assume you are suffering from time famine, creeping dread, or—worst case—a tolerable and comfortable existence doing something unfulfilling. The last is most common and most insidious.
Second, this book is not about saving and will not recommend you abandon your daily glass of red wine for a million dollars 50 years from now. I'd rather have the wine. I won't ask you to choose between enjoyment today or money later. I believe you can have both now. The goal is fun and profit.
Third, this book is not about finding your "dream job." I will take as a given that, for most people, somewhere between six and seven billion of them, the perfect job is the one that takes the least time. The vast majority of people will never find a job that can be an unending source of fulfillment, so that is not the goal here; to free time and automate income is.
I OPEN EACH class with an explanation of the singular importance of being a "dealmaker." The manifesto of the dealmaker is simple: Reality is negotiable. Outside of science and law, all rules can be bent or broken, and it doesn't require being unethical.
The DEAL of deal making is also an acronym for the process of becoming a member of the New Rich.
The steps and strategies can be used with incredible results—whether you are an employee or an entrepreneur. Can you do everything I've done with a boss? No. Can you use the same principles to double your income, cut your hours in half, or at least double the usual vacation time? Most definitely.
Here is the step-by-step process you'll use to reinvent yourself:
D for Definition turns misguided common sense upside down and introduces the rules and objectives of the new game. It replaces self-defeating assumptions and explains concepts such as relative wealth and eustress.1 Who are the NR and how do they operate? This section explains the overall lifestyle design recipe—the fundamentals—before we add the three ingredients.
E for Elimination kills the obsolete notion of time management once and for all. It shows exactly how I used the words of an often-forgotten Italian economist to turn 12-hour days into two-hour days … in 48 hours. Increase your per-hour results ten times or more with counterintuitive NR techniques for cultivating selective ignorance, developing a low-information diet, and otherwise ignoring the unimportant. This section provides the first of the three luxury lifestyle design ingredients: time.
A for Automation puts cash flow on autopilot using geographic arbitrage, outsourcing, and rules of nondecision. From bracketing to the routines of ultrasuccessful NR, it's all here. This section provides the second ingredient of luxury lifestyle design: income.
L for Liberation is the mobile manifesto for the globally inclined. The concept of mini-retirements is introduced, as are the means for flawless remote control and escaping the boss. Liberation is not about cheap travel; it is about forever breaking the bonds that confine you to a single location. This section delivers the third and final ingredient for luxury lifestyle design: mobility.
I should note that most bosses are less than pleased if you spend one hour in the office each day, and employees should therefore read the steps in the entrepreneurially minded DEAL order but implement them as DELA. If you decide to remain in your current job, it is necessary to create freedom of location before you cut your work hours by 80%. Even if you have never considered becoming an entrepreneur in the modern sense, the DEAL process will turn you into an entrepreneur in the purer sense as first coined by French economist J. B. Say in 1800—one who shifts economic resources out of an area of lower and into an area of higher yield.
Last but not least, much of what I recommend will seem impossible and even offensive to basic common sense—I expect that. Resolve now to test the concepts as an exercise in lateral thinking. If you try it, you'll see just how deep the rabbit hole goes, and you won't ever go back.
Take a deep breath and let me show you my world. And remember—tranquilo. It's time to have fun and let the rest follow.
TIM FERRISS
Tokyo, Japan
September 29, 2006
مشارکت کنندگان در این صفحه
تا کنون فردی در بازسازی این صفحه مشارکت نداشته است.
🖊 شما نیز می‌توانید برای مشارکت در ترجمه‌ی این صفحه یا اصلاح متن انگلیسی، به این لینک مراجعه بفرمایید.