سرفصل های مهم
نیمه بازنشستگی - بخش دوم
توضیح مختصر
زمان مطالعه

38 دقیقه

سطح

خیلی سخت
دانلود اپلیکیشن «زیبوک»
این فصل را می‌توانید به بهترین شکل و با امکانات عالی در اپلیکیشن «زیبوک» بخوانید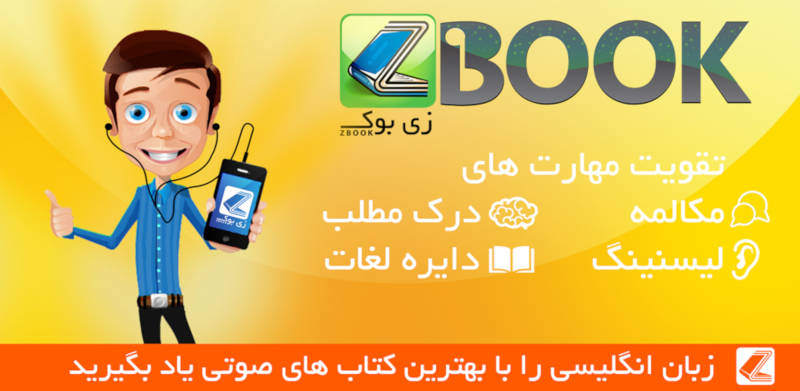 متن انگلیسی فصل
It is possible to take a mini-retirement in your own country, but the transformative effect is hampered if you are surrounded by people who carry the same socially reinforced baggage.
I recommend choosing an overseas location that will seem foreign but that isn't dangerous. I box, race motorcycles, and do all sorts of macho things, but I draw the line at favelas,76 civilians with machine guns, pedestrians with machetes, and social strife. Cheap is good, but bullet holes are bad. Check the U.S. Department of State for travel warnings before booking tickets (http:// travel.state.gov).
Here are just a few of my favorite starting points. Feel free to choose other locations. The most lifestyle for the dollar is underlined: Argentina (Buenos Aires, Córdoba), China (Shanghai, Hong Kong, Taipei), Japan (Tokyo, Osaka), England (London), Ireland (Galway), Thailand (Bangkok, Chiang Mai), Germany (Berlin, Munich), Norway (Oslo), Australia (Sydney), New Zealand (Queenstown), Italy (Rome, Milan, Florence), Spain (Madrid, Valencia, Sevilla), and Holland (Amsterdam). In all of these places, it is possible to live well while spending little. I spend less in Tokyo than in California because I know it well. Hip, recently gentrified artist areas, not unlike the Brooklyn of 10 years ago, can be found in almost all cities. The one place I can't seem to find a decent lunch for less than $20 U.S.? London.
Here are a few exotic places I don't recommend for vagabonding virgins, though veterans can make them all work: all countries in Africa, the Middle East, or Central and South America (excepting Costa Rica and Argentina). Mexico City and Mexican border areas are also a bit too kidnap-happy to make it onto my favorites list.
Prepare for your trip. Here's the countdown.
Three months out—Eliminate
Get used to minimalism before the departure. Here are the questions to ask and act upon, even if you never plan to leave:
What is the 20% of my belongings that I use 80% of the time? Eliminate the other 80% in clothing, magazines, books, and all else. Be ruthless—you can always repurchase things you can't live without.
Which belongings create stress in my life? This could relate to maintenance costs (money and energy), insurance, monthly expenses, time consumption, or simple distraction. Eliminate, eliminate, eliminate. If you sell even a few expensive items, it could finance a good portion of your mini-retirement. Don't rule out the car and home. It's always possible to purchase either upon your return, often losing no money in the process.
Check current health insurance coverage for extended overseas travel. Get the wheels in motion to rent, swap, or sell your home—renting out is most recommended by serial vagabonds—or end your apartment lease and move all belongings into storage.
In all cases where doubts crop up, ask yourself, "If I had a gun to my head and had to do it, how would I do it?" It's not as hard as you think.
Two months out—Automate
After eliminating the excess, contact companies (including suppliers) that bill you regularly and set up autopayment with credit cards that have reward points. Telling them that you will be traveling the world for a year often persuades them to accept credit cards rather than chase you around the planet like Carmen Sandiego.
For the credit card companies themselves and others that refuse, arrange automatic debit from your checking account. Set up online banking and bill payment. Set up all companies that won't take credit cards or automatic debit as online payees. Set these scheduled checks for 15–20 more than expected when dealing with utilities and other variable expenses. This will cover miscellaneous fees, prevent time-consuming billing problems, and accrue as a credit. Cancel paper bank and credit card statement delivery. Get bank-issued credit cards for all checking accounts—generally one for business and one for personal—and set the cash advances to 0 to minimize abuse potential. Leave these cards at home, as they are just for emergency overdraft protection.
Give a trusted member of your family and/or your accountant power of attorney,77 which gives that person authority to sign documents (tax filings and checks, for example) in your name. Nothing screws up foreign fun faster than having to sign original documents when faxes are unacceptable.
One month out—
Speak to the manager of your local post office and have all mail forwarded to a friend, family member, or personal assistant,78who will be paid $100–200 per month to e-mail you brief descriptions of all nonjunk mail each Monday.
Get all required and recommended immunizations and vaccinations for your target region. Check the Centers for Disease Control and Prevention (www.cdc.gov/travel/). Note that proof of immunizations is sometimes required to pass through foreign customs.
Set up a trial account with GoToMyPC or similar remote-access software and take a dry run to ensure that there are no technological glitches.79
If resellers (or distributors) still send you checks—the fulfillment house should handle customer checks at this point—do one of three things: give the resellers direct bank deposit information (ideal), have the fulfillment house handle these checks (second choice), or have the resellers pay via PayPal or mail checks to one of the people you are trusting with power of attorney (far third). In the last case, give the person with power of attorney deposit slips so he or she can sign or stamp and mail in the checks. It is convenient to become a member of a large bank (Bank of America, Wells Fargo, Washington Mutual, Citibank, etc.) with branches near the person assisting you so that they can drop off the deposits while running other errands. No need to move all accounts to this bank if you don't want to; just open a single new account that is used solely for these deposits.
Two weeks out—
Scan all identification, health insurance, and credit/debit cards into a computer from which you can print multiple copies, several to be left with family members and several to be taken with you in separate bags. E-mail the scanned file to yourself so that you can access it while abroad if you lose the paper copies.
If you are an entrepreneur, downgrade your cell phone to the cheapest plan and set up a voicemail greeting that states, "I am currently overseas on business. Please do not leave a voicemail, as I will not be checking it while gone. Please send me an e-mail at @.com if the matter is important. Thank you for your understanding." Then set up e-mail autoresponders that indicate responses could take up to seven days (or whatever you decide for frequency) due to international business travel.
If you are an employee, consider getting a quad-band or GSM-compatible cell phone so that the boss can contact you. Get a BlackBerry only if your boss will be checking to see if you are working via e-mail. Be sure to disable the dead giveaway "Sent from a BlackBerry" signature on outgoing e-mail! Other options include using a SkypeIn account that forwards to your foreign cell phone (my preference) or a Vonage IP box that allows you to receive landline calls anywhere in the world via a phone number that begins with your home area code.
Find an apartment for your ultimate mini-retirement destination or reserve a hostel or hotel at your starting point for three to four days. Reserving an apartment before you arrive is riskier and will be much more expensive than using the latter three to four days to find an apartment. I recommend hostels for the starting point if possible—not for cost considerations but because the staff and fellow travelers are more knowledgeable and helpful with relocations.
Get foreign medical evacuation insurance if needed for peace of mind. This tends to be redundant if you are in a first-world country and can buy local insurance to augment your own, which I do, and it is useless if you are a 10-hour flight from civilization. I had evacuation insurance in Panama, as it's a 2-hour flight from Miami, but I didn't bother elsewhere. Don't freak out about this; it's just as true if you're in the middle of nowhere in the middle of the U.S.
One week out—
Decide on a schedule for routine batched tasks such as e-mail, online banking, etc. to eliminate excuses for senseless pseudo-work procrasterbating. I suggest Monday mornings for checking e-mail and online banking. The first and third Mondays of the month can be used for checking credit cards and making other online payments such as affiliates. These promises to yourself will be the hardest to keep, so make a commitment now and expect serious withdrawal cravings.
Save important documents—including the scan of your identification, insurance, and credit/debit cards—to a small handheld storage device that plugs into a computer USB port.
Move all things out of your home or apartment into storage, pack a single small backpack and carry-on bag for the adventure, and move in briefly with a family member or friend.
Two days out—
Put remaining automobiles into storage or a friend's garage. Put fuel stabilizer like Sta-Bil® in the gas tanks, disconnect the negative leads from batteries to prevent drain, and put the vehicles on jack stands to prevent tire and shock damage. Cancel all auto insurance except for theft coverage.
Upon arrival (assuming you have not booked an apartment in advance)—
First morning and afternoon after check-in Take a hop-on-hop-off bus tour of the city followed by a bike tour of potential apartment neighborhoods.
First late afternoon or evening Purchase an unlocked80cell phone with a SIM card that can be recharged with simple prepaid cards. E-mail apartment owners or brokers on Craigslist.com and online versions of local newspapers for viewings over the next two days.
Second and third days Find and book an apartment for one month. Don't commit to more than one month until you've slept there. I once prepaid two months only to find that the busiest bus stop downtown was on the other side of my bedroom wall.
Move-in day Get settled and purchase local health insurance. Ask hostel owners and other locals what insurance they use. Resolve not to buy souvenirs or other take-home items until two weeks prior to departure.
One week later Eliminate all the extra crap you brought but won't use often. Either give it to someone who needs it more, mail it back to the U.S., or throw it out.
TOOLS AND TRICKS
Brainstorming Mini-Retirement Locations
Virtual Tourist (www.virtualtourist.com)
The single largest source of unbiased, user-generated travel content in the world. More than 1,000,000 members contribute tips and warnings for more than 25,000 locations. Each location is covered in 13 separate categories, including Things to Do, Local Customs, Shopping, and Tourist Traps. This is one-stop shopping for most mini-retirements.
Escape Artist (www.escapeartist.com)
Interested in second passports, starting your own country, Swiss banking, and all the other things I wouldn't dare put in this book? This site is a fantastic resource. Drop me a note from the Caymans or jail, whichever comes first. Also search "How to Be Jason Bourne" at www.fourhourblog.com.
Outside Magazine Online Free Archives (http://outside.away.com)
The entire archive of Outside magazine available online for free. From meditation camps to worldwide adrenaline hotspots, dream jobs to Patagonia winter highlights, there are hundreds of articles with beautiful photos to give you the walkabout itch.
GridSkipper: The Urban Travel Guide (www.gridskipper.com)
For those who love Blade Runner-like settings and exploring the cool nooks and crannies of cities worldwide, this is the site. It is one of Forbes's Top 13 Travel sites and is "high-falootin' and low-brow all in the same breath" (Frommer's). Translation: Much of the content is not G-rated. If four-letter words or a "world's sluttiest city" poll bother you, don't bother visiting this site (or Rio de Janeiro, for that matter). Otherwise, check out the hysterical writing and "$100 a day" info for cities worldwide.
Lonely Planet: The Thorn Tree (http://thorntree.lonelyplanet.com)
Discussion forum for global travelers with threads separated by region.
Family Travel Forum (www.familytravelforum.com)
A comprehensive forum on, you guessed it, family travel. Want to sell your kids for top dollar in the Eastern Bloc? Or save a few dollars and cremate Grannie in Thailand? Then this isn't the site. But if you have kids and are planning a big trip, this is the place.
U.S. Department of State Country Profiles
(www.state.gov/r/pa/ei/bgn/)
World Travel Watch (www.worldtravelwatch.com)
Larry Habegger and James O'Reilly's weekly online report of global events and odd happenings relevant to travel safety, sorted by topic and geographic region. Concise and a must-see prior to finalizing plans.
U.S. Department of State Worldwide Travel Warnings (http://travel.state.gov)
Mini-Retirement Planning and Preparation—Fundamentals
Round-the-World FAQ (includes travel insurance) (www.perpetualtravel.com/rtw)
This FAQ is a lifesaver. Originally written by Marc Brosius, it has been added to by newsgroup participants for years and now covers nuts and bolts from financial planning to return culture shock and all in between. How long can you afford to be away? Do you need travel insurance? Leave of absence or resignation? This is an around-the-world almanac.
Removing Clutter: 1–800-GOT-JUNK (www.1800gotjunk.com), Freecycle (www.freecycle.org), and Craigslist (www.craigslist.org)
I used Craigslist's "Free" category to get rid of four years of accumulated possessions in less than three hours on a Saturday evening. There were some for-sale items that I also cleared out at 30–40% of original retail. I then hauled off the last remaining items using the überfast 1–800-GOT-JUNK paid service. Freecycle is comparable to Craigslist for giving away, and getting, things for free when you're short on time. Get unattached and you'll make it a habit. I purge every 6–9 months, often including donations to Goodwill (www.goodwill.org), which can do pickups for free with advanced notice.
One-Bag: The Art and Science of Packing Light (www.onebag.com)
One of PC magazine's "Top 100 [Can't Live Without] Sites." Pack light and experience lightness of being.
U.S. Centers for Disease Control and Prevention (www.cdc.gov/travel)
Recommended vaccinations and health planning for every nation in the world. Certain countries require proof of inoculations to pass through customs. Get the shots well ahead of time, as some take weeks to order.
Tax Planning (www.irs.gov/publications/p54/index.html)
More good news. Even if you permanently relocate to another country, you will have to pay U.S. taxes as long as you have a U.S. passport! Not to fret—there are some creative legal sidesteps, such as form 2555-EZ, which can provide up to an $85,700 income exemption if you spend at least 330 days of a consecutive 365 days off U.S. soil. This means you have 35 days in a given 12-month period to spend in the U.S. as you like, but no more. That's part of the reason my 2004 trip extended to 15 months. Get a good accountant and let them do the detail work to keep yourself out of trouble.
U.S.-Sponsored Overseas Schools (www.state.gov/m/a/os)
If the idea of pulling your children out of school for a year or two isn't appealing, stick them in one of more than 190 elementary and secondary schools sponsored by the U.S. Department of State in 135 countries. Kids love home work.
Homeschooling 101 and Quickstart Guide (http://bit.ly/homeschooling101)
This subsection of http://homeschooling.about.com/provides a step-by-step process for considering homeschooling options that can be applied to education during extended travel. Children can often return to traditional public or private schools ahead of their classmates.
Home Education Magazine (www.homeedmag.com) Rich collection of resources for homeschoolers, traveling families, and unschoolers. Links include curriculum, virtual support groups, legal resources, and archives. Good reasons to learn the law: Some U.S. states offer up to $1,600 of funding per year for qualified homeschooling expenditures, as it saves the state money to not educate your child in the public school system.
Universal Currency Converter (www.xe.com)
Before you get caught up in the excitement and forget that five British pounds does not equal five U.S. dollars, use this to translate local costs into numbers you understand. Try not to have too many "Those coins are each worth four dollars?" moments.
Universal Plug Adapter (www.franzus.com)
Carrying bulky cables and connectors is irritating—get a Travel Smart all-in-one adapter with surge protection. The size of a pack of cards folded in half, it is the only adapter that I've used everywhere without problems. Note that it is an adapter (helps you plug things in), but it is not a transformer. If the foreign wall outlet has twice as much voltage as in the U.S., your gadgets will self-destruct. Yet another reason to purchase necessities abroad instead of taking them all with you.
World Electric Guide (www.kropla.com)
Figure out outlets, voltage, mobile phones, international dialing codes, and all sorts of things related to electric mismatching worldwide.
Cheap and Round-the-World Airfare
Orbitz (www.orbitz.com), Kayak (www.kayak.com), and Sidestep (www.sidestep.com)
Search 400+ airlines worldwide for each service. Orbitz is my starting point for pricing comparisons, after which I check both Kayak and Sidestep. Sidestep has proven most effective when searching for flights that start and end outside of the U.S.
TravelZoo Top 20 (http://top20.travelzoo.com/)
Moscow for $129 one-way? These last-minute weekly travel specials might be the push you need to pull the trigger.
Priceline (www.priceline.com)
Start bidding at 50% of the lowest Orbitz fare and move up in $50 increments.
CFares (www.cfares.com)
Consolidator fares with free and low-cost memberships. I found a round-trip ticket from California to Japan for $500.
1–800-FLY-EUROPE (www.1800flyeurope.com)
I used this to get the $300 roundtrip from JFK to London that left two hours later.
Discount Airlines for Flights within Europe (www.ryanair.com, www.easyjet.com)
Free Worldwide Housing—Short Term
Global Freeloaders (www.globalfreeloaders.com)
This online community brings people together to offer you free accommodation all over the world. Save money and make new friends while seeing the world from a local's perspective.
The Couchsurfing Project (www.couchsurfing.com)
Similar to the above but tends to attract a younger, more party-hearty crowd.
Hospitality Club (www.hospitalityclub.org)
Meet locals worldwide who can provide free tours or housing through this well-run network of more than 200,000 members in 200+ countries.
Free Worldwide Housing—Long Term
Home Exchange International (www.homeexchange.com) This is a home exchange listing and search service with more than 12,000 listings in more than 85 countries. E-mail directly owners of potential homes, put your own home/apartment on the site, and have unlimited access to view listings for one year for a small membership fee.
Paid Housing—from Arrival to the Long Haul
Otalo (www.otalo.com)
Otalo is a search engine for vacation rentals that searches across the Internet's many different vacation rentals sites and 200,000+ homes. Otalo is like a Kayak.com for vacation rentals. The site scours a variety of other rental search sites and aggregates the results in one easy-to-use search tool.
Hostels.com (www.hostels.com)
This site isn't just for youth hostels. I found a nice hotel in downtown Tokyo for $20 per night and have used this site for similar housing in eight countries. Think location and reviews (see HotelChatter next) instead of amenities. Four-star hotels are for binge travelers; this site can offer a real local flavor before you find an apartment or other longer-term housing.
HotelChatter (www.hotelchatter.com)
Get the real scoop on this daily web journal with detailed and honest reviews of housing worldwide. Updated several times daily, this site offers the stories of frustrated guests and those who have found hidden gems. Online booking is available.
Craigslist (www.craigslist.org)
Besides local weekly magazines with housing listings, such as Bild or Zitty (no joke) in Berlin, I have found Craigslist to be the single best starting point for long-term overseas furnished apartments. As of this writing, there are more than 50 countries represented. That said, prices will be 30–70% less in the local magazines—if you have a tight budget, get a hostel employee or other local to help you make a few calls and strike a deal. Ask the local helper not to mention you're a foreigner until pricing is agreed upon.
Interhome International (www.interhome.com)
Based in Zurich, more than 20,000 homes for rent in Europe.
Rentvillas.com (www.rentvillas.com)
Provides unique renting experiences—from cottages and farmhouses to castles—throughout Europe, including France, Italy, Greece, Spain, and Portugal.
Computer Remote Access and Backup Tools
GoToMyPC (www.gotomypc.com)
This software facilitates quick and easy remote access to your computer's files, programs, e-mail, and network. It can be used from any web browser or wireless device and works in real time. I have used GoToMyPC religiously for more than five years to access my U.S.-based computers from countries and islands worldwide. This gives me the freedom to leave all computers at home.
WebExPCNow (http://pcnow.webex.com)
WebEx, the leader in corporate remote access, now offers software that does most of what GoToMyPC offers, including cut and paste between remote computers, local printing from remote computers, file transfers, and more.
DropBox (www.getdropbox.com) and SugarSync
(www.sugarsync.com); then JungleDisk (www.jungledisk.com) and Mozy (www.mozy.com) Both DropBox and SugarSync perform backups and synching of files between multiple computers (home and travel computers, for example). JungleDisk and Mozy—I use the latter—have fewer features and are more specifically designed for automatic backups to their online storage.
Free and Low-Cost Internet (IP) Telephones
Skype (www.skype.com)
Skype is my default for all phone calls. It allows you to call landlines and mobile phones across the globe for an average of 2–5 cents per minute, or connect with other Skype users worldwide for free. For about 40 euros per year, you can get a U.S. number with your home area code and receive calls that forward to a foreign cell phone. This makes your travel invisible. Lounge on the beach in Rio and answer calls to your "office" in California. Nice. Skype Chat, which comes with the service, is also perfect for sharing sensitive log-in and password information with others, as it's encrypted.
Vonage (www.vonage.com) and Ooma (www.ooma.com)
Vonage offers a small adapter for a monthly fee that connects your broadband modem to a normal phone. Take it on your travels and set it up in your apartment to receive calls to a U.S. number. Ooma has no monthly fees and doesn't require a landline, but it offers similar hardware you can connect to broadband for a local U.S. number anywhere in the world.
VoIPBuster (www.voipbuster.com) and RebTel (www.rebtel.com)
Both VoIPBuster and RebTel can provide "alias" numbers. Enter a friend's overseas number on their sites, and both will give you a local number in your area code that will forward to your friend. VoIPBuster also acts as a cheaper Skype with free calls to more than 20 countries.
International Multi-Band and GSM-Compatible Phones
My World Phone (www.myworldphone.com)
I'm partial to Nokia phones. Ensure whichever phone you purchase is "unlocked"—that the SIM card can be swapped out in different countries with different providers.
World Electronics USA (www.worldelectronicsusa.com)
Good explanation of which GSM frequencies and "bands" function in which countries, which will determine which phone you purchase for travel (and perhaps home).
Tools for Off-the-Beaten Path
Satellite Phones (www.satphonestore.com)
If you will be in the mountains of Nepal or on a remote island and want the peace of mind (or headache) of having a phone nearby, these phones work via satellite instead of towers. Iridium has been recommended for widest reception (pole to pole), with GlobalStar in second place (three continents). Rent or purchase.
Pocket-size Solar Panels (www.solio.com)
Satellite phones and other small electronics are of little use (skipping stones, perhaps?) if their batteries die. Solio is about the size of two packs of cards and fans out into small solar panels. I was surprised to find that it charged my cell phone in less than 15 minutes—more than twice as fast as a wall outlet. Adapters are available for almost anything.
What to Do Once You Get There—Career Experiments and More
Verge Magazine (see Restricted Reading appendix)
Meet Up (www.meetup.com)
Search by city and activity to find people who share similar interests all over the world.
Become a Travel Writer (www.writtenroad.com)
Get paid to travel the world and record your thoughts? This is a dream job for millions. Get the inside scoop on the travel publishing world from veteran Jen Leo, author of Sand in My Bra and Other Misadventures: Funny Women Write from the Road. This blog was a Frommer's Budget Travel Top Choice and also features great practical articles about low-tech travel and going gadgetless.
Teach Engrish (www.eslcafe.com)
Dave's ESL Café is one of the oldest and most useful resources for teachers, would-be teachers, and learners of English. Features discussion boards and "teachers wanted" job postings worldwide.
Turn Your Brain into Play-Doh (www.jiwire.com)
Travel the world so you can instant message (IM) with your friends in the U.S. This site lists more than 150,000 hotspots where you can feed your information OCD. Be ashamed if this becomes your default activity. If you're bored, just remember—it's your fault. I've been there, so I'm not preaching. It happens to the best of us from time to time, but get more creative.
Test a New Career Part- or Full-Time: Working Overseas (www.workingoverseas.com)
This encyclopedia is an exhaustive menu of options for the globally minded, compiled and updated by Jean-Marc Hachey, former international careers editor of Transitions Abroad magazine.
World Wide Opportunities on Organic Farms (www.wwoof.com)
Learn and then teach sustainable organic farming techniques in dozens of countries, including Turkey, New Zealand, Norway, and French Polynesia.
Chat and E-mail in a Language You Don't Know
Google Chat Bots (http://bit.ly/imbot)
Use this to chat in real time using almost any language. Instant message (IM) directly from your Gmail e-mail account with anyone in the world.
Nice Translator (www.nicetranslator.com) and Free Translation (www.freetranslation.com)
Translate text from English into a dozen languages and vice versa. Surprisingly accurate, though the lost-in-translation 10–20% can get you in trouble. Nice Translator is faster and can be used on the iPhone.
Become Fluent in Record Time
Language Addicts and Accelerated Learning
For all things language related, from detailed how-to articles (how to reactivate forgotten languages, memorize 1,000 words per week, master tones, etc.) to mnemonics and the best electronic shortcuts, click on "language" at www.fourhourblog.com. Learning languages is an addiction of mine and a skill I have taken apart and reassembled to be faster. It is possible to become conversationally fluent in any language in 3–6 months.
Find Language Exchange Partners and Materials
LiveMocha (www.livemocha.com),
EduFire (www.edufire.com), and
Smart.fm (http://smart.fm/)
I particularly like their BrainSpeed learning game.
About.com (www.about.com)
Some of the more popular languages have excellent tutorials on About.com:
http://italian.about.com
http://spanish.about.com
http://german.about.com
http://french.about.com
مشارکت کنندگان در این صفحه
تا کنون فردی در بازسازی این صفحه مشارکت نداشته است.
🖊 شما نیز می‌توانید برای مشارکت در ترجمه‌ی این صفحه یا اصلاح متن انگلیسی، به این لینک مراجعه بفرمایید.