سرفصل های مهم
مجبورشان کن که دنبالت کنند
توضیح مختصر
زمان مطالعه

99 دقیقه

سطح

خیلی سخت
دانلود اپلیکیشن «زیبوک»
این درس را می‌توانید به بهترین شکل و با امکانات عالی در اپلیکیشن «زیبوک» بخوانید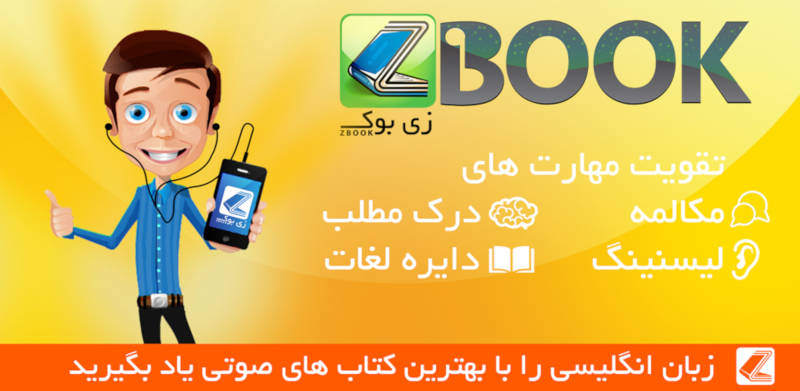 متن انگلیسی درس
15 Make Them Want to Follow You
The Law of Fickleness
Although styles of leadership change with the times, one constant remains: people are always ambivalent about those in power. They want to be led but also to feel free; they want to be protected and enjoy prosperity without making sacrifices; they both worship the king and want to kill him. When you are the leader of a group, people are continually prepared to turn on you the moment you seem weak or experience a setback. Do not succumb to the prejudices of the times, imagining that what you need to do to gain their loyalty is to seem to be their equal or their friend; people will doubt your strength, become suspicious of your motives, and respond with hidden contempt. Authority is the delicate art of creating the appearance of power, legitimacy, and fairness while getting people to identify with you as a leader who is in their service. If you want to lead, you must master this art from early on in your life. Once you have gained people's trust, they will stand by you as their leader, no matter the bad circumstances.
The Entitlement Curse
On the morning of Saturday, January 14, 1559, English people of all ages and classes began gathering in the streets of London. It was the day before the coronation of their new ruler, the twenty-five-year-old Elizabeth Tudor, to be known as Queen Elizabeth I. By tradition, the new monarch always led a ceremonial procession through the city. For most, it would be the first time they had ever seen Elizabeth.
Some in the crowd were anxious—England was in bad financial shape, the government heavily in debt; beggars were everywhere in the streets of large cities, and thieves roamed the countryside. Worst of all, the country had just been through a virtual civil war between Catholics and Protestants. Elizabeth's father, Henry VIII (1491–1547), had created the Church of England and had moved to transform England into a Protestant country. The daughter from Henry's first marriage became Queen Mary I in 1553, and she tried to return England to the Catholic fold, initiating a kind of English inquisition and earning the nickname "Bloody Mary." After Mary's death in late 1558, Elizabeth was next in line to succeed her, but was this the time for England to be ruled by a woman who was so young and inexperienced?
Others were cautiously hopeful: like the majority of the English, Elizabeth was a solid Protestant and would return the country to the Church of England. But optimistic or pessimistic, no one on either side really knew much about her. After Henry VIII had Elizabeth's mother and his second wife, Anne Boleyn, executed on trumped-up charges when Elizabeth was not yet three, Elizabeth had been shunted from stepmother to stepmother, and her presence within the court had been minimal. The English people knew that her childhood had been difficult and that Queen Mary had detested her, even throwing Elizabeth into the Tower of London in 1554. (She had wanted to have Elizabeth executed on charges of conspiring against the Crown but could not gather enough evidence.) How had these experiences affected the young Elizabeth? Was she as impetuous as her father or as arrogant as her half-sister, Mary? With so much at stake, they were beyond curious to know more about her.
For the English, the procession was a day for celebration and merriment, and Elizabeth did not disappoint on that score. It was quite a spectacle—colorful tapestries on the exterior walls of houses, banners and streamers from every window, musicians and jesters roaming the streets entertaining the crowd.
As a light snow fell, the queen-to-be herself now appeared on the streets, and wherever she passed the crowd grew hushed. Carried in an open litter, she wore the most beautiful golden royal robe and the most magnificent jewels. She had a charming face and the liveliest dark eyes. But as the procession moved along and various pageants were performed for her benefit, the English saw something they had never witnessed before or could even begin to imagine: the queen seemed to enjoy mingling with the crowds, tears filling her eyes as she listened attentively to the poorest of Londoners with their petitions and blessings for her reign.
When she talked, her manner of speaking was natural and even a bit folksy. She fed off the growing excitement in the crowd, and her affection for the people in the streets was all too apparent. One older and quite poor woman handed her a withered sprig of rosemary for good luck, and Elizabeth clutched it the entire day.
One witness wrote of Elizabeth, "If ever any person had either the gift or the style to win the hearts of people, it was this Queen. . . . All her faculties were in motion, and every motion seemed a well-guided action: her eye was set upon one, her ear listened to another, her judgment ran upon a third, to a fourth she addressed her speech; her spirit seemed to be everywhere, and yet so entire in herself as it seemed to be nowhere else. Some she pitied, some she commended, some she thanked, at others she pleasantly and wittily jested . . . and distributing her smiles, looks, and graces . . . that thereupon the people again redoubled the testimony of their joys, and afterwards, raising everything to the highest strain, filled the ears of all men with immoderate extolling of their Prince." That night the city of London was abuzz with stories of the day. In taverns and homes, people commented on Elizabeth's strange and electrifying presence. Kings and queens would often appear before the public, but they were surrounded with such pomp and eager to maintain their distance. They expected the people to obey and worship them. But Elizabeth seemed eager to win the people's love, and it had charmed everyone who had seen her that day. As word spread of this throughout the country, affection for their new queen began to swell among the English, and they entertained some hope for the new reign.
—
Before her coronation, Elizabeth had made it known to Sir William Cecil that she would choose him as her most trusted minister. Cecil, thirteen years older than the queen, had served as an important councillor under Edward VI, Elizabeth's half-brother, who had ruled after the death of Henry VIII in 1547 from age nine until his death at age fifteen. Cecil had known Elizabeth since she was fourteen; they shared similar intellectual interests and were both solid Protestants; they had many lively conversations and a friendly rapport. For his part, Cecil understood her well. She was extremely intelligent, was very well read, and spoke many languages fluently. They would often play chess, and he was impressed with her patient style and how she often laid elaborate traps for his pieces.
He knew that Elizabeth had been schooled in hardship. She had lost not only her mother when she was so young but also her most beloved stepmother, Catherine Howard, when she was eight. Catherine was Henry's fifth wife and a cousin of Anne Boleyn. Henry had had her beheaded on trumped-up charges of adultery. Cecil also knew that the few months Elizabeth had spent in the Tower of London had had a traumatic effect on her, since she had expected to be executed at any moment. She had emerged from all of these experiences as a remarkably affable young woman, but Cecil knew that behind the exterior she was willful, temperamental, and even devious.
Cecil was also certain about one more thing: ruling was not for women. Queen Mary I had been England's first true female ruler, and she had proven to be a disaster. All the government ministers and administrators were men, and a woman could not stand up to the rough-and-tumble of dealing with them, and with male foreign diplomats. Women were too emotional and unsteady. Elizabeth might have a very capable mind, but she did not have the resilience for the job. And so Cecil had formed a plan: Slowly he and his cohorts would take over the reins, the queen advising but mostly following her ministers' guidance. And as quickly as possible they would get her married, preferably to a Protestant, and her husband would take over and rule as the king.
Almost from the beginning of her reign, however, Cecil realized that his plan would not be so easy to enact. The queen was headstrong and had plans of her own. In one way, he could not help but be impressed. Her first day on the job, she held a meeting and made it clear to her future councillors that she knew more than they did about the financial state of the country; she was determined to make the government solvent. She appointed Cecil as her secretary of state, and she began meeting with him several times a day, giving him no spare hour to rest.
Unlike her father, who had let his ministers run things so he could devote himself to hunting and pursuing young women, Elizabeth was completely hands-on; Cecil was astounded at how many hours she put into the job, working well past midnight. She was exacting in what she expected from him and the other ministers, and occasionally she could be quite intimidating. If he pleased her with what he said or did, the queen was all smiles and a touch coquettish. But if something turned out wrong or if he disagreed too vociferously, she would shut him out for days, and he would return home to stew in his anxiety. Had he lost her trust? On occasion, she looked at him harshly or even upbraided him in the thunderous style of her father. No, the queen would not be easy to manage, and slowly he found himself working harder than ever to impress her.
As part of his plan for the men to slowly take over power, he made sure that all correspondence from foreign governments would be first routed to his desk. He would keep the queen in the dark on several important matters. Then he discovered that the queen had learned of this and behind his back had ordered all diplomatic correspondence to go through her. It was like a chess game, and she was playing several moves ahead. He got angry and accused her of undermining him in his work, but she stood her ground and had a very logical response: unlike Cecil, she spoke and read all of the major European languages and understood their nuances, and it would be better for all if she personally conducted diplomacy and brought the ministers up to date on foreign affairs. It was useless to argue, and he soon realized that when it came to handling such correspondence and meetings with diplomats, Elizabeth was a master negotiator.
Slowly his resistance wore down. Elizabeth would remain in charge, at least for the first few years of her reign. But then she would marry and produce the necessary heir for England, and her husband would take over. It was unnatural for her to continue in this role as an unwed ruler. It was rumored that she had confided in several friends that she would never marry, and that she had an overwhelming fear of marriage based on what she had seen with her father. But Cecil could not take this seriously. She kept telling everyone that all that mattered was the greater good of England, but to keep England without an heir apparent was to risk a future civil war. Surely she could see the logic in this.
His goal was simple: to get the queen to agree to marry a foreign prince in order to forge an alliance that would benefit England in its weakened state. Preferably this would be a Protestant prince, but as long as he was not a Catholic fanatic, Cecil would approve the choice. The French were dangling before her a marriage with their fourteen-year-old king, Charles IX, and the Habsburgs were promoting a marriage with Archduke Charles of Austria. Cecil's great fear was that she would marry the one man whom she had actually fallen in love with, Robert Dudley, the Earl of Leicester, a man beneath her in station who would stir up all kinds of dissension and intrigue within the English court.
As representatives of different countries pressed their cases, Elizabeth would seem to favor one, then grow cold. If the Spanish were suddenly creating trouble on the Continent, she would begin marriage negotiations with the French to make King Philip II of Spain suddenly fear a French-English alliance and back off, or with Archduke Charles of Austria to strike fear in both the French and Spanish. Year after year she played this game. She confessed to Cecil she had no desire to be a wife, but when Parliament threatened to cut off funds if she did not promise to marry, Elizabeth would soften and negotiate with one of her suitors. Then, once the funds from Parliament had been secured, she would find some other excuse to break off the marriage talk—the prince or king or archduke was too young, too fervently Catholic, not her type, too effeminate, on and on. Not even Dudley could break her resolve and get her to marry him.
After a few years of this, his frustration mounting, Cecil finally saw through the game. There was nothing he could do, but at the same time he had come to realize that Queen Elizabeth I was almost certainly a more capable ruler than any of the foreign matches. She was so frugal with expenses that the government was no longer in debt. As Spain and France ruined themselves with endless wars, Elizabeth prudently kept England out of the conflicts, and soon the country was prospering. Although she was Protestant, she treated the English Catholics well, and the bitter feelings from the religious wars a decade before were now mostly gone. "There was never so wise a woman born as Queen Elizabeth," he would later write, and so he eventually dropped the marriage issue, and the country itself slowly became used to the idea of the Virgin Queen, married to her subjects.
Over the years, however, one issue would continue to eat away at the people's affection for the queen, and even made Cecil begin to doubt her competence: the fate of Mary, Queen of Scots, cousin to Elizabeth. Mary was a staunch Catholic, while Scotland had become largely Protestant. Mary was next in line to be Queen of England, and many Catholics asserted that Mary was in fact the rightful queen. The Scots themselves came to despise Mary for her religious sentiments, for her adulterous affairs, and for her apparent implication in the murder of her husband, Lord Darnley. In 1567 she was forced to abdicate the Scottish throne in favor of her infant son, James VI. The following year she escaped imprisonment in Scotland and fled to England, putting herself in the hands of her cousin.
Elizabeth had every reason to despise Mary and return her to Scotland. She was the polar opposite of Elizabeth—selfish, flighty, and immoral. She was a fervent Catholic, and around her she would attract all those in England and abroad who wanted to depose Elizabeth and put a Catholic on the throne. She could not be trusted. But to the dismay of Cecil, her councillors, and the English people, Elizabeth allowed Mary to stay in the country under a mild form of house arrest. Politically this seemed to make no sense. It infuriated the Scots and threatened relations between the two countries.
As Mary began to secretly conspire against Elizabeth, and calls arose from all sides to have her executed for treason, inexplicably Elizabeth refused to take what appeared to be the rational step. Was it simply a case of one Tudor protecting another? Did she fear the precedent of executing a queen, and what it might mean for her own fate? In any event, it made her look weak and selfish, as if what mattered were protecting a fellow queen.
Then, in 1586, Mary became involved with the most audacious plot to have Elizabeth murdered, upon which Mary would have become Queen of England. She had secret backing from the pope and the Spanish, and there was now incontrovertible proof of her involvement in the plot. This outraged the public, who could well imagine the bloody civil war that would have ensued if the plot had gone forward. This time the pressure on Elizabeth was too great—no matter if Mary had been a queen, she had to be executed. But yet again Elizabeth hesitated.
A trial convicted Mary, but Elizabeth could not bring herself to sign the death warrant. To Cecil and those in the court who saw her daily, the queen had never appeared so distraught. Finally, in February of the next year, she caved to the pressure and signed the death warrant. Mary was beheaded the next day. The country erupted in celebration; Cecil and his fellow ministers breathed a sigh of relief. There would be no more conspiracies against Elizabeth, which would make the lack of an heir easier to bear. Despite her apparent mishandling of the situation, the English people quickly forgave her. She had proven that she could put the welfare of the country over personal considerations, and her reluctance only made the final decision seem all the more heroic.
—
King Philip II of Spain had known Elizabeth for many years, having been married to her half-sister, Queen Mary I. When Mary had imprisoned Elizabeth in the Tower of London, Philip had managed to soften her stance and get Elizabeth released. He found the young Elizabeth quite charming, and he admired her intelligence. But over the years he began to dread and despise her. She was the main obstacle to his goal of reestablishing the dominance of Catholicism, and he would have to humble her. In his mind, she was not the legitimate Queen of England. He began sneaking Jesuit priests into England to spread the Catholic faith and secretly foment rebellion. He built up his navy and stealthily prepared for what was known as the Enterprise of England, a massive invasion that would overwhelm the island and restore it to Catholicism. The execution of Mary, Queen of Scots, was the final straw—it was time for the invasion.
Philip felt supremely confident in the success of the Enterprise. Over the years, he had taken the measure of his great rival. She was crafty and clever, but she had one overwhelming disadvantage—she was a woman. As such, she was unsuited to lead a war. In fact, she seemed to be afraid of armed conflict, always negotiating and finding ways to avoid it. She had never paid much attention to her military. The English navy was relatively small, its ships not nearly as large and powerful as the great Spanish galleons. England's army was quite pitiful compared with Spain's. And Philip had the gold from the New World to help finance the effort.
He planned for the invasion to take place in the summer of 1587, but that year Sir Francis Drake raided the Spanish coast and destroyed many of its ships in the harbor of Cádiz, while seizing great treasures of gold. Philip postponed the invasion to the following year, the costs slowly mounting for maintaining his army and building more galleons.
Philip had overseen every detail of the invasion. He would launch an invincible armada of some 130 ships, manned by over thirty thousand men. They would easily destroy the English navy, link up with a large Spanish force in the Netherlands, cross the Channel, and sweep their way to London, where they would capture the Queen and put her on trial for the execution of Mary Queen of Scots; he would then put his own daughter on the throne of England.
Finally, the armada was launched in May of 1588, and by July the Spanish fleet was maneuvering around the southwestern coast of England. The Spanish galleons had perfected a certain form of warfare: they were so large they would maneuver close to the enemy ships, grapple, and board them with a virtual army. But they had never done battle with the much smaller and faster English ships, with their long-range cannons, and in waters much rougher than the Mediterranean. They did not do well.
On July 27, the armada anchored at Calais, just a few miles from where the Spanish army awaited them. In the middle of the night, the English sent five unmanned "fireships"—loaded with flaming wood and pitch—toward the anchored galleons. With the high winds that evening, the fire spread quickly from ship to ship. The Spanish galleons tried to regroup farther out to sea, but their formation was loose and scattered, and the fast English ships fired at them like ducks in the water. As the winds changed again, the Spanish were forced to retreat northward, into the stormiest parts of the North Sea. Trying to round England and retreat to Spain, they lost most of their ships and over twenty thousand Spanish soldiers died. The English had lost no ships and had only around a hundred casualties. It was one of the most lopsided victories in military history.
For Philip, it was the most humiliating moment in his life. He retired into his palace, where he holed himself up for months contemplating the disaster. The armada had left Spain utterly bankrupt, and in the years to come England would prosper while Spain became the second-rate power. Somehow Elizabeth had outwitted him. To the other leaders in Europe who hated her, she now seemed invincible and a ruler to be feared. Pope Sixtus V, who had excommunicated her and had given his blessing to the armada, now exclaimed, "Just look how well she governs! She is only a woman, only mistress of half an island, and yet she makes herself feared by Spain, by France, by the Empire, by all!" —
Now in England there arose a veritable cult around the Virgin Queen. She was now referred to as "Her Sacred Majesty." To catch a glimpse of her riding through London or passing on her barge on the Thames seemed like a religious experience.
One group, however, proved less susceptible to this powerful aura—the new generation of young men now filling the royal court. To them, the queen was showing her age. They respected her accomplishments, but they saw her more as a domineering mother figure. England was a rising power. These young men yearned to make a name for themselves on the battlefield and so earn public acclaim. Yet Elizabeth continually thwarted this desire. She refused to finance a large-scale campaign to finish off Philip, or to aid the French in their fight against the Spanish. They saw her as tired and felt it was time for their spirited, masculine generation to lead England. And the young man who came to epitomize this new spirit was Robert Devereux, 2nd Earl of Essex.
Born in 1566, Essex was handsome and high-strung. He knew the queen had a weakness for young men, and he quickly charmed her, becoming her new favorite. He genuinely liked and admired her, but at the same time he resented the power she possessed over his fate. He began to test her: he asked for favors, mostly money. She gave these to him. She seemed to enjoy spoiling him. And as the relationship progressed, Essex began to see her as a woman he could manipulate. He started to criticize her rather boldly in front of other courtiers, and the queen let him get away with it. She drew a line, however, when he asked for high political positions for himself and his friends, and then he would fly into a rage. It was humiliating to depend on the whims of a woman! But days later he would calm down and return to his charm offensive.
Kept away from political power, he saw that his only chance for fame and glory was to lead an English army to victory. Elizabeth allowed him to lead some smaller military expeditions on the Continent. His record was mixed—he was brave but not very good at strategy. Then, in 1596, he persuaded her to let him lead a Drake-like raid on the Spanish coast. This time his boldness paid off, and the campaign was a success. To the English people, now somewhat drunk on their new status as a European power, Essex represented their new swagger, and he became their darling. Essex wanted more of this and kept asking the queen for another chance in battle. He attributed her reluctance to the many enemies he had made in the court, men who envied him.
In 1598 news reached the court that a band of Irish rebels under Hugh O'Neill, 2nd Earl of Tyrone, was moving through English-controlled territory in Ireland and wreaking havoc. Now Essex offered his services to lead a force to crush Tyrone. He pleaded and persisted, and Elizabeth finally relented. Feeling confident of his powers over the queen, he requested for the campaign the largest army yet assembled by the English. Elizabeth granted his wish. For the first time, he felt truly appreciated by her. She did have a strange ability to make him want to please her. He expressed his gratitude and promised to finish the job quickly. Ireland would be the means for him to rise to the top.
Once he was there, however, the troubles mounted. It was the winter of 1599; the weather was awful and the terrain hopelessly boggy. He could not advance his enormous force. The Irish were elusive and masters at guerrilla warfare. While the English remained hobbled in their camps, thousands of soldiers died from disease and just as many began to desert. Essex could only imagine his many enemies at court talking behind his back. He felt certain the queen and several ministers were somehow plotting his downfall.
He had to test her again—he asked for reinforcements. The queen agreed, but she ordered him to finally find and fight Tyrone. Suddenly the pressure was too much, and he blamed the queen and her envious courtiers for trying to rush him. He felt humiliated by the position he was in, and by the end of the summer he had decided upon a plan that would put an end once and for all to his misery—he would secretly negotiate a truce with Tyrone, then return to England and march on London with his troops. He would force the queen to get rid of his enemies within the court and secure his position as her lead councillor. He would be forceful but respectful of her position; seeing him in person and with his troops, the queen would certainly relent.
After a swift march through England, he suddenly showed up one morning in her bedchamber, his uniform caked in mud. The queen, caught by surprise and not knowing if he had come to arrest her and launch a coup, retained her composure. She offered him her hand to kiss and told him they would talk of Ireland later that day. Her calmness discomfited him; it was not what he had expected. She possessed a strange kind of power over him. Somehow the tables had been turned, and now he agreed to postpone their talk to the afternoon. Within hours, he found himself taken by her soldiers and placed under house arrest.
Counting on his influence over the queen and how often she had forgiven him, he wrote her letter after letter, apologizing for his actions. She did not respond. This had never happened before, and it frightened him. Finally, in August of 1600, she freed him. Grateful for this and plotting his comeback, he asked just one favor—to restore to him the monopoly he had possessed over the sale of sweet wines in England; he was hopelessly in debt and this was his principal source of income. Much to his chagrin, she refused to honor his request. She was playing some game, trying to teach him a lesson or tame him, but that would never happen. She had pushed him too far.
He retired to his house in London and gathered around him all of the disgruntled noblemen in England. Together he would lead them on a march to the queen's residence and take over the country. He predicted that thousands of Englishmen, who still adored him, would rally to his cause and swell the ranks of his troops. In early February 1601, he finally put his plan into action. To his utter dismay, Londoners stayed in their houses and ignored him. Sensing the foolhardiness of the venture, his fellow soldiers quickly deserted. Virtually alone, he retreated to his house. He knew this was the end for him, but at least he would remain defiant.
That afternoon, soldiers came to arrest Essex. Elizabeth arranged for a quick trial, and Essex was found guilty of treason. This time Elizabeth did not hesitate to sign the death warrant. During his trial, Essex maintained the most insolent air. He would go to his death denying his guilt and refusing to ask forgiveness.
The night before he was to be beheaded, the queen sent her own chaplain to prepare him for the end. Confronted with this representative of Elizabeth, who relayed her last words to him, Essex broke down. All those moments in which he had sensed her authority but had tried to resist its power, including that morning in her bedchamber when she had stood before him so regal and self-possessed, suddenly overwhelmed him. He confessed his crimes to the chaplain. In his mind, he mixed the image of his imminent judgment before God with the majesty of the queen, and he felt the full weight of his betrayal. He could see her face before him, and it frightened him.
He told the chaplain, "I must confess to you that I am the greatest, the vilest, and most unthankful traitor that ever has been in the land." The queen was right to execute him, he said. He requested a private execution so as not to inflame the public. In his last words, he asked God to preserve the queen. He went to his death with a submissiveness and quiet dignity that no one had seen or suspected in him before.
• • •
Interpretation: When Elizabeth Tudor became queen, she understood her supremely fragile position. Unlike her father or almost any other English monarch, she had zero credibility as a ruler, and no respect or authority to draw upon. The country was in a weakened state. She was too young, with no political experience or prior proximity to power to learn from. Yes, by merely occupying the throne she could expect some obedience, but such loyalty was thin and could change with the slightest mistake or crisis. And within months or years she would be forced to marry, and as she knew, being married could lead to all sorts of problems if she did not quickly produce a male heir.
What made this even more troubling was that Elizabeth was ambitious and highly intelligent; she felt more than capable of ruling England. She had a vision of how she could solve its many problems and transform it into a European power. Marriage would not only be bad for her but for the country as well. Most likely she would have to marry a foreign prince, whose allegiance would be to his country of origin. He would use England as a pawn in the Continent's power games and drain its resources even further. But given all the odds against her, how could she hope to rule England on her own? She decided the only way forward was to turn her weak position into an advantage, forging her own type of credibility and authority, one that in the end would give her powers far greater than any previous king.
Her plan was based on the following logic: Kings and queens of her time ruled with a tremendous sense of entitlement due to their bloodline and semidivine status. They expected complete obedience and loyalty. They did not have to do anything to earn this; it came with the position. But this sense of entitlement had its consequences. Their subjects would pay homage, but the emotional connection to such rulers was in most cases not very deep. The English people could feel the distance separating themselves from the monarch, and how little their rulers really considered them.
This feeling of entitlement also blunted their political effectiveness. The government ministers were cowed and intimidated by someone like Henry VIII, and so their energy went into appeasing the king rather than using their own intelligence and creative powers. With this sense of entitlement, rulers paid less attention to the details of governing, which were too boring; wars of conquest became their chief means of getting glory and providing riches for the aristocracy, even though such wars drained a country's resources. These rulers could be incredibly selfish—Henry VIII had Elizabeth's mother executed so he could marry his latest mistress, not caring how tyrannical this made him seem to the English. Mary, Queen of Scots, had her husband murdered so she could marry her lover.
It would be easy for Elizabeth to delude herself and simply expect the loyalty that came with her august position. But she was too smart to fall into that trap. She would deliberately go in the opposite direction. She would feel no sense of entitlement. She would keep in mind the weakness of her actual position. She would not passively expect loyalty; she would turn active. She would earn the trust and credibility she required through her actions over time. She would demonstrate that she was not selfish, that everything she did was motivated by what was for the greater good of the country. She would be alert and relentless in this task. She would alter the way people (her subjects, her ministers, her foreign rivals) perceived her—from an inexperienced and weak woman to a figure of authority and great power. By forging much deeper ties with her ministers and the commoners, she would overcome people's natural fickleness and channel their energies for the purpose of rebuilding England.
Her first appearances before the English people were cleverly crafted to set the stage for a new type of leadership. Surrounded by all the usual royal pomp, she mixed in a common touch, making her seem both comforting and regal. She was not faking this. Having felt powerless in her youth, she could identify with the poorest charwoman of England. She indicated through her attitude that she was on their side, sensitive to their opinions of her. She wanted to earn their approval. She would build on this empathy throughout her reign, and the bonds between her and subjects became much more intense than with any previous ruler.
With her ministers, the task was more delicate and difficult. It was a group of power-hungry men, with their egos and need to feel smarter than and superior to a woman. She depended on their help and goodwill to run the country, but if she revealed too much dependence on them, they would walk all over her. And so, from the first days of her rule, she made the following clear: she was all business; she would work harder than all of them; she would reduce expenditures for the court, sacrificing her own income in the process; and all activity was to be directed toward lifting England out of the hole it had fallen into. She showed early on her superior knowledge of the finances of the country and the tough side of herself in any negotiation. Upon occasion, she would flash her anger if a minister seemed to be furthering a personal agenda, and such outbursts could be quite intimidating.
Mostly, though, she was warm and empathetic, attuned to the various moods of these men. Soon they wanted to please her and win her approval. To not work hard or smart enough could mean isolation and some coldness, and unconsciously they wanted to avoid this. They respected the fact that she lived up to her own high standards. In this way, she slowly placed these ministers into the same position that she had found herself in: needing to gain her trust and respect through their actions. Now, instead of a cabal of conspiring, selfish ministers, the queen had a team working to further her agenda, and the results soon spoke for themselves.
By these methods, Elizabeth acquired the credibility she needed, but she made one major mistake—her handling of Mary, Queen of Scots. Elizabeth had become somewhat entitled herself, feeling in this case that she knew better than her ministers and that her personal qualms about executing a fellow queen trumped everything else. She paid a price for this policy, as she felt the people's respect for her draining away, and it pained her. Her sense of the greater good was what guided her, but in this case the greater good would be served by having Mary executed. She was violating her own principles.
It took some time, but she realized her mistake. She tasked the head of her secret service to lure Mary into her most far-reaching conspiracy to get rid of Elizabeth. Now with solid evidence of Mary's complicity, Elizabeth could take the dreaded step. In the end, going against her own feelings for the sake of the country, in essence admitting her mistake, gained her even more trust from the English. It was the kind of response to public opinion that almost no rulers of the time were capable of.
When it came to her foreign rivals, particularly Philip II, Elizabeth was not naive and understood the situation: Nothing she had done had earned her any respect or respite from their endless conspiracies to get rid of her. They disrespected her as an unmarried queen and as a woman who seemed to fear conflict and warfare. She largely ignored all of this and kept to her mission of securing England's finances. But when the invasion of England seemed imminent, she knew it was time to finally prove herself as the great strategist that she was. She would play on Philip's underestimating of her craftiness and her toughness as a leader.
If war was necessary, she would do it as economically and efficiently as possible. She invested large sums in creating the most elaborate spy system in Europe, which allowed her to know in advance Spain's plans for the invasion, including the date of the launch. With such knowledge, she could commission and pay for an army at the last minute, saving huge sums of money. She financed Sir Frances Drake's raids on the coast of Spain and its galleons at sea. This allowed her to enrich England's coffers and delay the launching of the armada, which made it all the more expensive for Philip.
When it seemed certain the launch would occur within a few months, she quickly built up the English navy, commissioning smaller and faster ships, cheaper to build in bulk and well suited to the English seas. Unlike Philip, she left battle strategy in the hands of her admirals, but she overruled them on one score—she wanted them to fight the armada as close to England as possible. This would play into English hands, as the Spanish galleons were not suited for the stormy northern seas, and the English soldiers, fighting with their backs to their country, would fight all the harder. In the end, Spain was bankrupted and never to return to her former glory, while England under Elizabeth was now the rising power. But after this great victory, she resisted the calls to take the battle to Spain and deal the country a fatal blow. She was not interested in war for glory or conquest but only to safeguard the country's interests.
After the defeat of the armada, her authority and credibility seemed invulnerable, but Elizabeth would never let her guard down. She knew that with age and success would naturally come that dreaded sense of entitlement and the insensitivity that went with it. As a woman ruling the country by herself, she could not afford such a letdown. She retained her receptiveness to the moods of those around her, and she could sense that the younger men now filling the court had a much different attitude toward her. Their respect was for her position as queen, but it did not run much deeper than that. Once again she would have to struggle against masculine egos, but this time without her own youthful charms and coquetry to fall back on.
Her goal with Essex was to tame and channel his spirit for the good of the country, as she had done with her ministers. She indulged him in his endless desires for money and perks, trying to calm his insecurities, but when it came to giving him any political power, she set limits. He had to prove himself, to rise to her level, before she would grant him such powers. When he threw tantrums, she remained calm and steady, unconsciously proving to him her superiority and the need for self-control. When it became clear he could not be tamed, she let him go far enough with his conspiring to ruin his reputation and allow her to get rid of this cancer. And when he faced death for his crime, it was not simply the image of God that terrified him but that of the queen, whose aura of authority finally overwhelmed this most insolent and self-entitled of men.
Understand: Although there are no longer powerful kings and queens in our midst, more of us than ever operate as if we consider ourselves royalty. We feel entitled to respect for our work, no matter how little we have actually accomplished. We feel people should take our ideas and projects seriously, no matter how little thought went into them or how meager our track record. We expect people to help us in our careers, because we are sincere and have the best intentions. Some of this modern form of entitlement might come from being especially spoiled by our parents, who made us feel that anything we did was golden. Some of it might come from the technology that so dominates our lives and spoils us as well. It gives us immense powers without our having to exert any real effort. We have come to take such powers for granted and expect everything in life to be so fast and easy.
Whatever the cause, it infects all of us, and we must see this sense of entitlement as a curse. It makes us ignore the reality—people have no inherent reason to trust or respect us just because of who we are. It makes us lazy and contented with the slightest idea or the first draft of our work. Why do we have to raise our game or strain to improve ourselves when we feel we are already so great? It makes us insensitive and self-absorbed. By feeling that others owe us trust and respect, we negate their willpower, their ability to judge for themselves, and this is infuriating. We may not see it, but we inspire resentment.
And if we become leaders or subleaders, the effect of this curse only gets worse. Unconsciously, we tend to sit back and expect people to come to us with their loyalty and respect for the high position we occupy. We grow defensive and prickly if our ideas are challenged, putting our intelligence and wisdom into question, even on the smallest of matters. We expect certain perks and privileges, and if there are sacrifices to be made, we somehow feel we should be exempted. If we make a mistake, it is always the fault of someone else, or circumstances, or some momentary inner demon beyond our control. We are never really to blame.
We are not aware of how this affects those whom we lead, because we notice only people's smiles and nods of approval at what we say. But they see through us. They feel the entitlement we project, and over time it diminishes their respect and disconnects them from our influence. At a certain tipping point, they may turn against us with a suddenness that is shocking.
Like Elizabeth, we must realize that we are actually in a weak position, and we must struggle to adopt the opposite attitude: We expect nothing from the people around us, from those whom we lead. We are not defensive or sitting back but completely active—everything we get from others, and most definitely their respect, must be earned. We have to continually prove ourselves. We have to show that our primary consideration is not ourselves and our sensitive egos but the welfare of the group. We must be responsive and truly empathetic to people's moods, but with limits—to those who show themselves to be mostly self-promoting, we are tough and merciless. We practice what we preach, working harder than others, sacrificing our own interests if necessary, and being accountable for any mistakes. We expect the members of the group to follow our lead and prove themselves in return.
With such an attitude, we will notice a very different effect. People will open themselves to our influence; as we move toward them, they move toward us. They want to win our approval and respect. With such an emotional connection, we are more easily forgiven for mistakes. The group energy is not squandered on endless infighting and the clashing of egos but is directed toward reaching goals and accomplishing great things. And in achieving such results, we can forge an aura of authority and power that only grows with time. What we say and do seems to carry extra weight, and our reputation precedes us.
That . . . is the road to the obedience of compulsion. But there is a shorter way to a nobler goal, the obedience of the will. When the interests of mankind are at stake, they will obey with joy the man whom they believe to be wiser than themselves. You may prove this on all sides: you may see how the sick man will beg the doctor to tell him what he ought to do, how a whole ship's company will listen to the pilot.
—Xenophon
Keys to Human Nature
We humans like to believe that the emotions we experience are simple and pure: we love certain people and hate others, we respect and admire this individual and have nothing but disdain for another. The truth is that this is almost never the case. It is a fundamental fact of human nature that our emotions are almost always ambivalent, rarely pure and simple. We can feel love and hostility at the same time, or admiration and envy.
This ambivalence began in our childhood and set the pattern for the rest of our lives. If our parents were relatively attentive and loving, we remember our childhood fondly, as a golden period. What we conveniently forget is that even with such parents we tended to feel resentful of our dependence on their love and care. In some cases, we felt smothered. We yearned to assert our willpower, to show we could stand on our own. Feeling too dependent on their attention could open up tremendous anxieties about our vulnerability if they were gone. And so we inevitably felt some hostility and desire to disobey, along with our affection.
If they were not kind and caring, later in life we resent them and can remember only their coldness and our present antipathy. But we forget that in our childhood we tended to gloss over their negative traits and find ways to love them despite their treatment, and to somehow blame ourselves for not deserving their affection. Given the fact that we depended on them for our survival, to feel they truly did not care would have stirred up far too much anxiety. Mixed with moments of anger and frustration were feelings of need and love.
And so as children, when one emotion dominated us, the other lay underneath, a continual ambivalent undertone. As adults, we experience similar ambivalence with our friends and intimate partners, particularly if we feel dependent on them and vulnerable.
Part of the reason for this essential ambivalence is that strong, pure emotions are frightening. They represent a momentary loss of control. They seem to negate our willpower. We unconsciously balance them with contrary or conflicting emotions. And part of it stems from the fact that our moods are continually shifting and overlapping. Whatever the cause, we are not aware of our own ambivalence because contemplating the complexity of our emotions is baffling, and we prefer to rely on simple explanations for who we are and what we are feeling. We do the same with the people around us, reducing our interpretations of their feelings to something simple and digestible. It would take effort, and much honesty on our part, to catch our own underlying ambivalence in action.
Nowhere is this fundamental aspect of human nature more evident than in our relationship toward leaders, whom we unconsciously associate with parental figures. This ambivalence toward leaders operates in the following way.
On the one hand, we intuitively recognize the need for leaders. In any group, people have their narrow agendas and competing interests. The members feel insecure about their own position and work to secure it. Without leaders who stand above these competing interests and who see the larger picture, the group would be in trouble. Hard decisions would never be made. No one would be guiding the ship. Therefore, we crave leadership and unconsciously feel disoriented, even hysterical, without someone fulfilling this role.
On the other hand, we also tend to fear and even despise those who are above us. We fear that those in power will be tempted to use the privileges of their position to accumulate more power and enrich themselves, a common enough occurrence. We are also willful creatures. We don't feel comfortable with the inferiority and dependence that comes with serving under a leader. We want to exercise our own will and feel our autonomy. We secretly envy the recognition and privileges that leaders possess. This essential ambivalence tips toward the negative when leaders show signs of abuse, insensitivity, or incompetence. No matter how powerful the leaders, no matter how much we might admire them, below the surface sits this ambivalence, and it makes people's loyalties notoriously fickle and volatile.
Those in power will tend to notice only the smiles of their employees and the applause they receive at meetings, and they will mistake such support for reality. They do not realize that people almost always show such deference to those above them, because their personal fate is in the hands of such leaders and they cannot afford to show their true feelings. And so leaders are rarely aware of the underlying ambivalence that is there even when things are going well. If leaders make some mistakes, or if their power seems shaky, suddenly they will see the mistrust and loss of respect that had been invisibly building up, as the members of the group or the public turn on them with an intensity that is surprising and shocking. Look at the news to see how quickly leaders in any field can lose support and respect, and how quickly they are judged by their latest success or failure.
We might be tempted to believe that such fickleness is more of a modern phenomenon, a product of the fiercely democratic times we live in. After all, our ancestors were much more obedient than we moderns, or so we think. But this was hardly the case. Far back in time, among indigenous cultures and early civilizations, once-revered chiefs and kings were routinely put to death if they showed signs of aging or weakness; or if they lost a battle; or if a sudden drought occurred, meaning the gods no longer blessed them; or if they were seen as favoring their own clan at the expense of the group. These executions were moments of great celebration, a time to release all of the pent-up hostility toward leaders. (See The Golden Bough, by James Frazer, for innumerable examples of this.) Perhaps unconsciously our ancestors feared any one individual lasting long in power, because they sensed the corrupting aspect of power; and with someone new and fresh, they could control him better. In any case, underneath their obedience lay tremendous wariness. We may not execute our chiefs anymore, but we do so symbolically in our elections and in the media, taking joy in witnessing the ritualistic fall of the powerful. We may not blame them for a lack of rainfall, but we will blame them for any downturn in the economy, even though most of what happens in the economy is beyond their control. As with the rainfall, they seem to have lost the blessings of good fortune, of the gods. When it comes to our ambivalence and mistrust, we have not changed as much as we think.
Throughout history, however, certain notable leaders have been able to erect a bulwark against this volatility, to earn a type of solid respect and support that allowed them to accomplish great things over time. We think of Moses, or the ancient Indian emperor Asoka, or Pericles (see chapter 1), or the Roman general Scipio Africanus, or Queen Elizabeth I. In more modern times we can think of Abraham Lincoln, or Martin Luther King Jr., or Warren Buffett, or Angela Merkel, or Steve Jobs. We shall call such power authority, reverting to the original significance of the word, which comes from the Latin auctoritas, the root meaning "to increase or augment." To the ancient Romans, those who had founded their republic possessed tremendous wisdom. Their ancestors had demonstrated this wisdom by how strong and long-lasting were the institutions they had established, and how they had transformed their provincial town into the preeminent power in the known world. To the extent that Roman senators and leaders returned to this basic wisdom and embodied the ideals of the founders, they had authority—an augmented presence, an increased prestige and credibility. Such leaders did not have to resort to speeches or to force. Roman citizens willingly followed their lead and accepted their ideas or advice. Their every word and deed seemed to carry extra weight. This gave them greater leeway in making hard decisions; they were not judged merely by their latest success.
The Romans were notoriously fractious and mistrustful of those in power. Their politics could easily descend into civil war, which in fact happened on several occasions. Having leaders who exuded authority was a way to control this combativeness, to get things done, to maintain a degree of unity. And it required that such leaders embody the highest of ideals, ones that transcended the pettiness of daily political life.
This Roman model, which represents an adherence to a higher purpose, remains the essential ingredient for all true forms of authority. And this is how we must operate if we wish to establish such authority in the world today.
First and foremost, we must understand the fundamental task of any leader—to provide a far-reaching vision, to see the global picture, to work for the greater good of the group and maintain its unity. That is what people crave in their leaders. We have to avoid ever seeming petty, self-serving, or indecisive. Showing signs of that will stir up the ambivalence. Focusing on the future and the larger picture should consume much of our thinking. Based on this vision, we must set practical goals and guide the group toward them. We need to become masters of this visionary process through practice and experience. Attaining such mastery will give us tremendous confidence in ourselves, as opposed to the fake confidence of those who are merely grandiose. And when we exude this confidence, people will be drawn to us and want to follow our lead.
At the same time, however, we must see leadership as a dynamic relationship we have with those being led. We have to understand that our slightest gesture has an unconscious effect on individuals. And so we must pay great attention to our attitude, to the tone that we set. We need to attune ourselves to the shifting moods of the members of the group. We must never assume we have their support. Our empathy must be visceral—we can feel when members are losing respect for us. As part of the dynamic, we need to realize that when we show our respect and trust toward those below us, such feelings will flow back to us. The members will open up to our influence. We must try as much as possible to engage people's willpower, to make them identify with the group's mission, to want to actively participate in realizing our higher purpose.
This empathy, however, must never mean becoming needlessly soft and pliant to the group's will. That will only signal weakness. When it comes to our primary task—that of providing a vision for the group and leading it toward the appropriate goals—we must be stern and immovable. Yes, we can listen to the ideas of others and incorporate the good ones. But we must keep in mind that we have a greater command of the overall details and global picture. We must not succumb to political pressures to seem fairer, and so dilute our vision. This vision of ours is beyond politics. It represents truth and reality. We have to be resilient and tough when it comes to realizing it, and merciless with those who try to sabotage this vision or work against the greater good. Toughness and empathy are not incompatible, as Queen Elizabeth I demonstrated.
When leaders fail to establish these twin pillars of authority—vision and empathy—what often happens is the following: Those in the group feel the disconnect and distance between them and leadership. They know that deep down they are viewed as replaceable pawns. They sense the overall lack of direction and the constant tactical reactions to events. And so, in subtle ways, they begin to feel resentful and to lose respect. They listen less attentively to what such leaders say. They spend more hours in the day thinking of their own interests and future. They join or form factions. They work at half or three-quarter speed.
If such leaders, sensing all of this, become more forceful and demanding, the members become more passive-aggressive. If the leaders become pliant and plead for more support, the members feel even less respect, as if the group were now leading the leader. In this way, the members create endless forms of friction for leaders, who might now feel like they have to drag the group up a hill. This friction, caused by their own inattentiveness, is why so many leaders get so little done and are so mediocre.
On the other hand, if we intuitively or consciously follow the path of establishing authority, as described above, we have a much different effect on the group dynamic. The ambivalence of the members or the public does not go away—that would violate human nature—but it becomes manageable. People will still waver and have moments of doubt or envy, but they will more quickly forgive us for any mistakes and move past their suspicions. We have established enough trust for that to happen. Besides, the members have come to dread what could occur if we no longer were the leaders—the disunity, the lack of clarity, the bad decisions. Their need for us is too strong.
Now we are no longer dealing with the invisible friction from the group but the opposite. The members feel engaged in the larger mission. We are able to channel their creative energy, instead of having to drag them along. With this loyalty in place, it is easier to reach goals and realize our vision. This gives us the augmented presence of authority, in which everything we say and do has added weight.
It is always within our capacity to reach this ideal, and if the members lose respect and trust in us, we must see this as our own fault.
—
Your task as a student of human nature is threefold: First, you must make yourself a consummate observer of the phenomenon of authority, using as a measuring device the degree of influence people wield without the use of force or motivational speeches. You begin this process by looking at your own family and gauging which parent, if any, exercised greater authority over you and your siblings. You look at the teachers and mentors in your life, some of whom distinguished themselves by the powerful effect they had on you. Their words and the example they set still reverberate in your mind. You observe your own bosses in action, looking at their effect not only on you and other individuals but also on the group as a whole. Lastly, you look at the various leaders in the news. In all these cases, you want to determine the source of their authority or lack of it. You want to discern moments when their authority waxes or wanes, and figure out why.
Second, you want to develop some of the habits and strategies (see the next section) that will serve you well in projecting authority. If you are an apprentice who aspires to a position of leadership, developing these strategies early on will give you an impressive and appealing aura in the present, making it seem as if you were destined to be powerful. If you are already in a leadership position, these strategies will strengthen your authority and connectedness to the group.
As part of this process, you need to reflect on the effect you have on people: Are you constantly arguing, trying to impose your will, finding much more resistance than you expect to your ideas and projects? Do people nod as they listen to your advice and then do the opposite? If you are just starting out, sometimes this cannot be helped—people generally don't respect the ideas of those lower down in the hierarchy; the same ideas promulgated by a boss would have a different effect. But sometimes it could stem from your own actions, as you violate many of the principles described above.
Do not take people's smiles and expressions of assent for reality. Notice their tension as they do so; pay particular attention to their actions. Take any grumbling as a reflection on your authority. In general, you want to heighten your sensitivity to others, looking in particular at those moments when you can feel people's disrespect, or your authority on the wane. But keep in mind that there are always bad apples within any group, people who will grumble and not be won over by you no matter what you do. They live to be passive-aggressive and undermine anyone in a leadership position. Don't bother with empathy; nothing will work on them. The art is to recognize them as quickly as possible and either fire or marginalize them. Having a group that is tight and committed will also make it much easier to control such malevolent types.
Third and most important, you must not fall for the counterproductive prejudices of the times we live in, in which the very concept of authority is often misunderstood and despised. Today we confuse authority with leaders in general, and since so many of them in the world seem more interested in preserving their power and enriching themselves, naturally we have doubts about the very concept itself. We also live in fiercely democratic times. "Why should we ever have to follow a person of authority, and assume such an inferior role?" we might ask ourselves. "People in power should simply get the job done; authority is a relic of kings and queens. We have progressed far beyond that." This disdain for authority and leadership has filtered its way throughout our culture. We no longer recognize authority in the arts. Everyone is a legitimate critic, and standards should be personal—nobody's taste or judgment should be seen as superior. In the past, parenting was considered the model of authority, but parents no longer want to see themselves as authority figures whose role is to inculcate children with particular values and culture. Instead, parents like to see themselves more as equals, with a bit more knowledge and experience, whose role is really to validate their children's feelings and make sure they are continually entertained and occupied. They are more like older friends. This same leveling dynamic applies to teachers and students, where learning must be fun.
In this atmosphere, leaders begin to believe that they are more like caretakers, there to stand back and enable the group to make the right decisions, doing everything by consensus. Or they entertain the idea that what matters more than anything else is crunching numbers, absorbing the mass of information available today. Data and algorithms will determine the direction to take and are the real authority.
All of these ideas and values have unintended consequences. Without authority in the arts, there is nothing to rebel against, no prior movement to overturn, no deep thinking to assimilate and later even reject. There is only an amorphous world of trends that flicker away with increasing speed. Without parents as authority figures, we cannot go through the critical stage of rebellion in adolescence, in which we reject their ideas and discover our own identity. We grow up lost, constantly searching outside ourselves for that identity. Without teachers and masters whom we acknowledge as superior and worthy of respect, we cannot learn from their experience and wisdom, perhaps even seeking later on to surpass them with new and better ideas.
Without leaders who dedicate much mental energy to foreseeing trends and guiding us to long-term solutions, we are lost. And as this situation becomes the norm, because we humans have always needed some form of authority as a guide, we tend to fall for certain fake forms of authority that proliferate in times of chaos and uncertainty.
This could be the strongman, who gives the illusion of leadership and direction but has no real vision of where to go, just ideas and actions that serve his ego and enhance his sense of control. This could be the panderer, the leader who cleverly mimics what the public wants to hear, creating the illusion of being sensitive to the group and giving it what it wants. This could be the chummy leader, who affects the style and mannerisms of everyone else, offering what seems to be the ultimate in fairness, fun, and consensus. This could also be the authority of the group, which becomes that much more powerful in the age of social media: what other people are saying and doing must be true and respected, by dint of sheer numbers. But all of these false forms only lead to more turmoil, chaos, and bad decisions.
As students of human nature, we must recognize the myriad dangers of our prejudice against authority figures. To acknowledge people of authority in the world is not an admission of our own inferiority but rather an acceptance of human nature and the need for such figures. People of authority should not be seen as self-serving or tyrannical—in fact, those are the qualities that diminish their authority. They are not relics of the past but people who fulfill a necessary function and whose style adapts with the times. Authority can be an eminently democratic phenomenon. We must realize that much of what is behind progressive ideas of consensus, the minimal leader, and the parent as friend, is actually a great fear of responsibility, of the tough choices that must be made, of standing out and taking the heat. We must move in the opposite direction, embracing the risks and dangers that come with leadership and authority.
In the world today, we humans have become more self-absorbed, more tribal and tenacious in holding on to our narrow agendas; we have become consumed by the barrage of information inundating us; we are even more fickle when it comes to leaders. And so the need for true figures of authority—with an elevated perspective, a high attunement to the group, and a feel for what unifies it—has never been greater. And because of that, we are tasked with establishing our authority and assuming such a necessary role.
Strategies for Establishing Authority
Remember that the essence of authority is that people willingly follow your lead. They choose to adhere to your words and advice. They want your wisdom. Certainly at times you may have to use force, rewards and punishments, and inspiring speeches. It is only a matter of degree. The less your need of such devices, the greater your authority. And so you must think of continually striving to engage people's willpower and overcome their natural resistances and ambivalence. That is what the following strategies are designed to do. Put them all into practice.
Find your authority style: Authenticity. The authority you establish must emerge naturally from your character, from the particular strengths you possess. Think of certain archetypes of authority: one of them suits you best. A notable archetype is the Deliverer, such as Moses or Martin Luther King Jr., an individual determined to deliver people from evil. Deliverers have an acute dislike of any kind of injustice, particularly those that affect the group they identify with. They have so much conviction, and most often such a way with words, that people are drawn to them.
Another archetype would be the Founder. These are the ones who establish a new order in politics or business. They generally have a keen sense of trends and a great aversion to the status quo. They are unconventional and independent minded. Their greatest joy is to tinker and invent something new. Many people naturally rally to the side of Founders, because they represent some form of progress. Related to this archetype would be the Visionary Artist, such as Pablo Picasso or the jazz artist John Coltrane or the film director David Lynch. These artists learn the conventions in their field and then turn them upside down. They crave some new style and they create it. With their skill, they always find an audience and followers.
Other archetypes could include the Truth Seeker (people who have no tolerance for lies and politicking); the Quiet Pragmatist (they want nothing more than to fix things that are broken, and have infinite patience); the Healer (they have a knack for finding what will fulfill and unify people); the Teacher (they have a way of getting people to initiate action and learn from their mistakes). You must identify with one of these archetypes, or any others that are noticeable in culture.
By bringing out a style that is natural to you, you give the impression that it is something beyond you, as if your sense of justice or nose for trends came from your DNA or were a gift from the gods. You cannot help but fight for your cause or create a new order. Without this naturalness, it might seem that your attempt at authority is too opportunistic and manipulative, that your support for some cause or trend is a mere ploy for power. The earlier you recognize this style the better; you will have more time to hone it, to adapt it to changes in yourself and in the culture, to bring out new facets to impress and fascinate people. And having left signs of this style from the beginning of your career, it will seem all the more like a higher power that you cannot help but follow.
Focus outwardly: the Attitude. We humans are self-absorbed by nature and spend most of our time focusing inwardly on our emotions, on our wounds, on our fantasies. You want to develop the habit of reversing this as much as possible. You do this in three ways. First, you hone your listening skills, absorbing yourself in the words and nonverbal cues of others. You train yourself to read between the lines of what people are saying. You attune yourself to their moods and their needs, and sense what they are missing. You do not take people's smiles and approving looks for reality but rather sense the underlying tension or fascination.
Second, you dedicate yourself to earning people's respect. You do not feel entitled to it; your focus is not on your feelings and what people owe you because of your position and greatness (an inward turn). You earn their respect by respecting their individual needs and by proving that you are working for the greater good. Third, you consider being a leader a tremendous responsibility, the welfare of the group hanging on your every decision. What drives you is not getting attention but bringing about the best results possible for the most people. You absorb yourself in the work, not your ego. You feel a deep and visceral connection to the group, seeing your fate and theirs as deeply intertwined.
If you exude this attitude, people will feel it, and it will open them up to your influence. They will be drawn to you by the simple fact that it is rare to encounter a person so sensitive to people's moods and focused so supremely on results. This will make you stand out from the crowd, and in the end you will gain far more attention this way than by signaling your desperate need to be popular and liked.
Cultivate the third eye: the Vision. In 401 BC, ten thousand Greek mercenary soldiers, fighting on behalf of the Persian prince Darius in his attempt to take over the empire from the king, his brother, suddenly found themselves on the losing side of the battle, and now trapped deep in the heart of Persia. When the victorious Persians tricked the leaders of the mercenaries into coming to a meeting to discuss their fate and then executed them all, it became clear to the surviving soldiers that they would be either executed as well or sold into slavery by the next day. That night they wandered through their camp bemoaning their fate.
Among them was the writer Xenophon, who had gone along with the soldiers as a kind of roving reporter. Xenophon had studied philosophy as a student of Socrates. He believed in the supremacy of rational thinking, of seeing the entire picture, the general idea behind the fleeting appearances of daily life. He had practiced such thinking skills over several years.
That night he had a vision of how the Greeks could escape their trap and return home. He saw them moving swiftly and stealthily through Persia, sacrificing everything for speed. He saw them leaving right away, using the element of surprise to gain some distance. He thought ahead—of the terrain, the route to take, the many enemies they would face, how they could help and use citizens who revolted against the Persians. He saw them getting rid of their wagons, living off the land and moving quickly, even in winter. In the space of a few hours, he had conjured up the details of the retreat, all inspired by his overall vision of their fast zigzag route to the Mediterranean and home.
Although he had no military experience, his vision was so complete, and he communicated it with such confidence, that the soldiers nominated him as their de facto leader. It took several years and involved many ensuing challenges, each time Xenophon applying his global vision to determine a strategy, but in the end, he proved the power of such rational thinking by leading them to safety despite the immense odds against them.
This story embodies the essence of all authority and the most essential element in establishing it. Most people are locked in the moment. They are prone to overreacting and panicking, to seeing only a narrow part of the reality facing the group. They cannot entertain alternative ideas or prioritize. Those who maintain their presence of mind and elevate their perspective above the moment tap into the visionary powers of the human mind and cultivate that third eye for unseen forces and trends. They stand out from the group, fulfill the true function of leadership, and create the aura of authority by seeming to possess the godlike ability to read the future. And this is a power that can be practiced and developed and applied to any situation.
As early in life as possible, you train yourself to disconnect from the emotions roiling the group. You force yourself to raise your vision, to imagine the larger picture. You strain to see events in themselves, uncolored by people's partisan opinions. You entertain the perspective of the enemy; you listen to the ideas of outsiders; you open your mind to various possibilities. In this way, you gain a feel for the gestalt, or overall shape of the situation. You game out the possible trends, how things might play out in the future, and in particular how things could go wrong. You have infinite patience for this exercise. The more deeply you go into it, the more you can acquire the power to discern the future in some form.
Those who faced Napoleon Bonaparte on the battlefield often had the impression he read their minds and knew of their plans, but he had merely thought forward more thoroughly than the other side. The great German thinker and writer Johann Wolfgang von Goethe seemed to have the uncanny ability to predict future trends, but it came from years of study and global thinking.
Once you have your vision, you then slowly work backward to the present, creating a reasonable and flexible way to reach your goal. The more thinking that goes into this process, the more confident you will feel about your plan, and this confidence will infect and convince others. If people doubt your vision, you stay inwardly firm. Time will prove you right. If you fall short of your goals, take this as a sign you have not gone far enough with your thinking.
Lead from the front: the Tone. As the leader, you must be seen working as hard as or even harder than everyone else. You set the highest standards for yourself. You are consistent and accountable. If there are sacrifices that need to be made, you are the first to make them for the good of the group. This sets the proper tone. The members will feel compelled to raise themselves up to your level and gain your approval, much like Elizabeth's ministers. They will internalize your values and subtly imitate you. You will not have to yell and lecture them to make them work harder. They will want to.
It is important that you set this tone from the beginning. First impressions are critical. If you try later on to show you want to lead from the front, it will look forced and lack credibility. Equally important is to show some initial toughness; if people get the impression early on that they can maneuver you, they will do so mercilessly. You set limits that are fair. If members don't rise to the high levels you uphold, you punish them. Your tone in speaking or writing is peremptory and bold. People always respect strength in the leader, as long as it does not stir up fears of the abuse of power. If such toughness is not natural to you, develop it, or you will not last very long in the position. You will always have plenty of time to reveal that softer, kinder side that is really you, but if you start soft, you signal that you are a pushover.
Begin this early on in your career by developing the highest possible standards for your own work (see the next section for more on this) and by training yourself to be constantly aware of how your manner and tone affect people in the subtlest of ways.
Stir conflicting emotions: the Aura. Most people are too predictable. To mix well in social situations, they assume a persona that is consistent—jovial, pleasing, bold, sensitive. They try to hide other qualities that they are afraid to show. As the leader, you want to be more mysterious, to establish a presence that fascinates people. By sending mixed signals, by showing qualities that are ever so slightly contrary, you cause people to pause in their instant categorizations and to think about who you really are. The more they think about you, the larger and more authoritative your presence.
So, for instance, you are generally kind and sensitive, but you show an undertone of harshness, of intolerance toward certain types of behavior. This is the pose of parents, who demonstrate their love while indicating limits and boundaries. The child is trapped between affection and a touch of fear, and from that tension comes respect. In general, try to keep your bursts of anger or recriminations as infrequent as possible. Because you are mostly quiet and empathetic, when your anger flares, it really stands out and has the power to make people truly intimidated and contrite.
You can mix prudence with an undertone of boldness that you occasionally display. You deliberate long on problems, but once a decision is made, you act with great energy and audacity. Such boldness comes out of nowhere and creates a strong impression. Or you can blend the spiritual with an undertone of earthy pragmatism. Those were the paradoxical qualities of Martin Luther King Jr. that fascinated people. Or you can be folksy and regal, like Queen Elizabeth I. Or you can blend the masculine and the feminine. (See chapter 12 for more on this.) Related to this, you must learn to balance presence and absence. If you are too present and familiar, always available and visible, you seem too banal. You give people no room to idealize you. But if you are too aloof, people cannot identify with you. In general, it is best to lean slightly more in the direction of absence, so that when you do appear before the group, you generate excitement and drama. If done right, in those moments when you are not available, people will be thinking of you. Today people have lost this art. They are far too present and familiar, their every move displayed on social media. That might make you relatable, but it also makes you seem just like everyone else, and it is impossible to project authority with such an ordinary presence.
Keep in mind that talking too much is a type of overpresence that grates and reveals weakness. Silence is a form of absence and withdrawal that draws attention; it spells self-control and power; when you do talk, it has a greater effect. In a similar fashion, if you commit a mistake, do not overexplain and overapologize. You make it clear you accept responsibility and are accountable for any failures, and then you move on. Your contrition should be relatively quiet; your subsequent actions will show you have learned the lesson. Avoid appearing defensive and whiny if attacked. You are above that.
Develop this aura early on, as a way to enthrall people. Do not make the mix too strong, or you will seem insane. It is an undertone that makes people wonder in a good way. It is a matter not of faking qualities you do not have, but rather of bringing out more of your natural complexity.
Never appear to take, always to give: the Taboo. Taking something from people they have assumed they possessed—money, rights or privileges, time that is their own—creates a basic insecurity and will call into question your authority and all the credit you have amassed. You make the members of the group feel uncertain about the future in a most visceral manner. You stir up doubts about your legitimacy as a leader: "What more will you take? Are you abusing the power that you have? Have you been fooling us all along?" Even the hint of this will harm your reputation. If sacrifices are necessary, you are the first to make them, and they are not simply symbolic. Try to frame any loss of resources or privileges as temporary, and make it clear how quickly you will restore them. Follow the path of Queen Elizabeth I and make the husbanding of resources your primary concern, so that you never end up in this position. Make it so that you can afford to be generous.
Related to this, you must avoid overpromising to people. In the moment, it might feel good to let them hear of the great things you will do for them, but people generally have an acute memory for promises, and if you fail to deliver, it will stick in their mind, even if you try to blame others or circumstances. If this happens a second time, your authority begins to sharply erode. Not giving what you promised to deliver will feel like something you have taken away. Everyone can talk a good game and promise, and so you seem like just anyone else we encounter, and the disappointment can be profound.
Rejuvenate your authority: Adaptability. Your authority will grow with each action that inspires trust and respect. It gives you the luxury to remain in power long enough to realize great projects. But as you get older, the authority you established can become rigid and stodgy. You become the father figure who starts to seem oppressive by how long he has monopolized power, no matter how deeply people admired him in the past. A new generation inevitably emerges that is immune to your charm, to the aura you have created. They see you as a relic. You also have the tendency as you get older to become ever so slightly intolerant and tyrannical, as you cannot help but expect people to follow you. Without being aware, you start to feel entitled, and people sense this. Besides, the public wants newness and fresh faces.
The first step in avoiding this danger is to maintain the kind of sensitivity that Elizabeth displayed throughout her life, noting the moods behind people's words, gauging the effect you have on newcomers and young people. Losing that empathy should be your greatest fear, as you will begin to cocoon yourself in your great reputation.
The second step is to look for new markets and audiences to appeal to, which will force you to adapt. If possible, expand the reach of your authority. Without making a fool of yourself by attempting to appeal to a younger crowd that you cannot really understand, try to alter your style somewhat with the passing years. In the arts, this has been the secret to success of people like Pablo Picasso, or Alfred Hitchcock, or Coco Chanel. Such flexibility in those who are in their fifties and beyond will give you a touch of the divine and immortal—your spirit remains alive and open, and your authority is renewed.
The Inner Authority
We all have a higher and a lower self. At certain moments in life, we can definitely feel one part or the other as the stronger. When we accomplish things, when we finish what we start, we can sense the outlines of this higher self. We feel it as well when we think of others before ourselves, when we let go of our ego, when instead of merely reacting to events, we step back and think and strategize the best way forward. But equally we know all too well the stirrings of the lower self, when we take everything personally and become petty, or when we want to escape reality through some addictive pleasure, or when we waste time, or when we feel confused and unmotivated.
Although we most often float between these two sides, if we look at ourselves closely, we have to admit that the lower half is the stronger one. It is the more primitive and animal part of our nature. If nothing impels us to do otherwise, we naturally become indolent, crave quick pleasures, turn inward, and brood over petty matters. It often takes great effort and awareness to tame this lower half and bring out the higher side; it is not our first impulse.
The key to making the struggle between the two sides more even and to perhaps tip the scales toward the higher is to cultivate what we shall call the inner authority. It serves as the voice, the conscience of our higher self. This voice is already there; we hear it at times, but it is weak. We need to increase the frequency with which we hear it and its volume. Think of this voice as dictating a code of behavior, and every day we must make ourselves listen to it. It tells us the following.
You have a responsibility to contribute to the culture and times you live in. Right now, you are living off the fruits of millions of people in the past who have made your life incomparably easier through their struggles and inventions. You have benefited from an education that embodies the wisdom of thousands of years of experience. It is so easy to take this all for granted, to imagine that it all just came about naturally and that you are entitled to have all of these powers. That is the view of spoiled children, and you must see any signs of such an attitude within you as shameful. This world needs constant improvement and renewal. You are here not merely to gratify your impulses and consume what others have made but to make and contribute as well, to serve a higher purpose.
To serve this higher purpose, you must cultivate what is unique about you. Stop listening so much to the words and opinions of others, telling you who you are and what you should like and dislike. Judge things and people for yourself. Question what you think and why you feel a certain way. Know yourself thoroughly—your innate tastes and inclinations, the fields that naturally attract you. Work every day on improving those skills that mesh with your unique spirit and purpose. Add to the needed diversity of culture by creating something that reflects your uniqueness. Embrace what makes you different. Not following this course is the real reason you feel depressed at times. Moments of depression are a call to listen again to your inner authority.
In a world full of endless distractions, you must focus and prioritize. Certain activities are a waste of time. Certain people of a low nature will drag you down, and you must avoid them. Keep your eye on your long- and short-term goals, and remain concentrated and alert. Allow yourself the luxury of exploring and wandering creatively, but always with an underlying purpose.
You must adhere to the highest standards in your work. You strive for excellence, to make something that will resonate with the public and last. To fall short of this is to disappoint people and to let down your audience, and that makes you feel ashamed. To maintain such standards, you must develop self-discipline and the proper work habits. You must pay great attention to the details in your work and place a premium value on effort. The first thought or idea that comes to you is most often incomplete and inadequate. Think more thoroughly and deeply about your ideas, some of which you must discard. Do not become attached to your initial ideas, but rather treat them roughly. Keep in mind that your life is short, that it could end any day. You must have a sense of urgency to make the most of this limited time. You don't need deadlines or people telling you what to do and when to finish. Any motivation you need comes from within. You are complete and self-reliant.
When it comes to operating with this inner authority, we can consider Leonardo da Vinci our model. His motto in life was ostinato rigore, "relentless rigor." Whenever Leonardo was given a commission, he went well beyond the task, poring over every detail to make the work more lifelike or effective. No one had to tell him to do this. He was ferociously diligent and hard on himself. Although his interests ranged far and wide, when he attacked a particular problem, it was with complete focus. He had a sense of a personal mission—to serve mankind, to contribute toward its progress. Impelled by this inner authority, he pushed beyond all of the limits that he had inherited—being an illegitimate son with little direction or education early on in his life. Such a voice will likewise help us push beyond the obstacles that life places in our path.
It might seem at first glance that having such a voice from within could lead to a rather harsh and unpleasant life, but in fact it is the opposite. There is nothing more disorienting and depressing than to see the years pass by without a sense of direction, grasping to reach goals that keep changing, and squandering our youthful energies. Much as the outer authority helps keep the group unified, its energy channeled toward productive and higher ends, the inner authority brings you a sense of cohesion and force. You are not gnawed by the anxiety that comes with living below your potential.
Feeling the higher self in ascendance, you can afford to indulge that lower self, to let it out at moments to release tension and not become a prisoner of your Shadow. And most important, you no longer need the comfort and guidance of a parent or leader. You have become your own mother and father, your own leader, truly independent and operating according to your inner authority.
The select man, the excellent man is urged, by interior necessity, to appeal from himself to some standard beyond himself, superior to himself, whose service he freely accepts. . . . We distinguished the excellent man from the common man by saying that the former is one who makes great demands on himself, and the latter the one who makes no demands on himself, but contents himself with what he is, and is delighted with himself. Contrary to what is usually thought, it is the man of excellence . . . who lives in essential servitude. Life has no savor for him unless he makes it consist in service to something transcendental. Hence he does not look upon the necessity of serving as an oppression. When, by chance, such necessity is lacking, he grows restless and invents some new standard, more difficult, more exigent, with which to coerce himself. This is life lived as a discipline—the noble life.
—José Ortega y Gasset
مشارکت کنندگان در این صفحه
تا کنون فردی در بازسازی این صفحه مشارکت نداشته است.
🖊 شما نیز می‌توانید برای مشارکت در ترجمه‌ی این صفحه یا اصلاح متن انگلیسی، به این لینک مراجعه بفرمایید.