سرفصل های مهم
در برابر پایین کشیدن گروه مقاومت کن
توضیح مختصر
زمان مطالعه

132 دقیقه

سطح

خیلی سخت
دانلود اپلیکیشن «زیبوک»
این درس را می‌توانید به بهترین شکل و با امکانات عالی در اپلیکیشن «زیبوک» بخوانید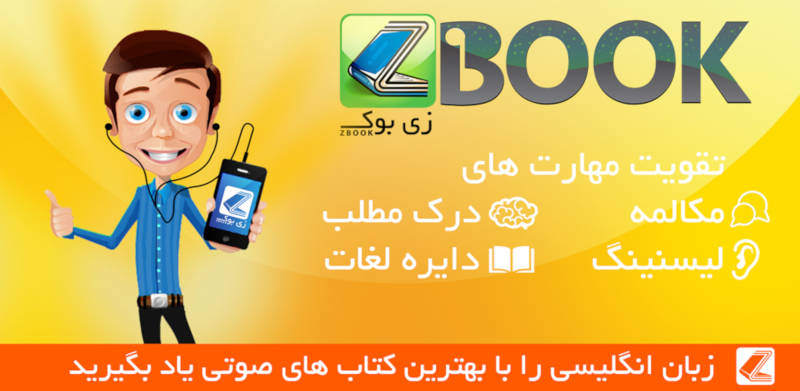 متن انگلیسی درس
14 Resist the Downward Pull of the Group
The Law of Conformity
We have a side to our character that we are generally unaware of—our social personality, the different person we become when we operate in groups of people. In the group setting, we unconsciously imitate what others are saying and doing. We think differently, more concerned with fitting in and believing what others believe. We feel different emotions, infected by the group mood. We are more prone to taking risks, to acting irrationally, because everyone else is. This social personality can come to dominate who we are. Listening so much to others and conforming our behavior to them, we slowly lose a sense of our uniqueness and the ability to think for ourselves. The only solution is to develop self-awareness and a superior understanding of the changes that occur in us in groups. With such intelligence, we can become superior social actors, able to outwardly fit in and cooperate with others on a high level, while retaining our independence and rationality.
An Experiment in Human Nature
As a young boy growing up in communist China, Gao Jianhua (b. 1952) dreamed of becoming a great writer. He loved literature, and his teachers commended him for his essays and poems. In 1964 he gained admittance to the Yizhen Middle School (YMS), not far from where his family lived. Located in the town of Yizhen, several hundred miles north of Beijing, YMS was labeled a "key school"—over 90 percent of its students went on to college. It was difficult to get into and quite prestigious. At YMS, Jianhua was a quiet and studious boy; he had ambitions of graduating in six years with a top record, good enough to get into Beijing University, from where he would launch the writing career he dreamed about.
Students at YMS lived on campus, and life there could be rather dull, since the Communist Party regulated almost every aspect of life in China, including education. There were daily military drills, propaganda classes, manual labor duty, and regular classes, which could be rigorous.
At YMS, Jianhua developed a close friendship with a classmate named Fangpu, perhaps the most zealous communist at school. Pale and thin and wearing glasses, Fangpu looked the type of the intellectual revolutionary. He was four years older than Jianhua, but they had bonded over their common love of literature and their desire to become writers. They had their differences—Fangpu's poetry centered on political issues; he worshipped Chairman Mao Zedong and wanted to emulate not only his writings but also his revolutionary career. Jianhua, on the other hand, had little interest in politics, even though his father was a respected communist war veteran and government official. But they enjoyed their literary discussions, and Fangpu treated Jianhua like a younger brother.
In May of 1966, as Jianhua was engrossed in his studies, preparing for the final exams to end his second year, Fangpu paid him a visit, and he seemed unusually animated. He had been scouring the Beijing newspapers to keep up with trends in the capital, and recently he had read of a literary debate started by several renowned intellectuals that he had to share with Jianhua.
These intellectuals had accused well-known, respected writers of hiding counterrevolutionary messages in their plays, films, and magazine articles. They based these accusations on careful readings of certain passages in the writers' work that could be seen as veiled criticisms of Mao himself. "Certain people are using art and literature to attack the party and socialism," said Fangpu. This debate is about the future of the revolution, he said, and Mao must be behind it all. To Jianhua it all seemed a bit tedious and academic, but he trusted his older friend's instincts, and he promised to follow the events in the newspaper.
Fangpu's words proved prophetic: within a week, papers throughout China had picked up the story of the raging debate. Teachers at YMS began to talk about some of the newspaper articles in their classes. One day the school's Communist Party secretary, a paunchy man named Ding Yi, called for an assembly and gave a speech recounting almost verbatim an editorial against the counterrevolutionary writers. Something was definitely in the air. The students now had to devote so many hours every day to discussing the latest turns in the debate.
Throughout Beijing, posters with large headlines had appeared everywhere attacking the "antiparty black line," meaning those who were secretly trying to put the brakes on the communist revolution. Ding supplied the students with materials for making their own posters, and the students happily threw themselves into the task. They largely copied the posters from Beijing; Jianhua's friend Zongwei, a talented artist, made the most attractive posters of all, with his elegant calligraphy. Within days, almost all of the walls of the school were covered with posters, and Secretary Ding roamed around the campus reading them, smiling and approving of the work. To Jianhua it was all quite novel and exciting, and he loved the new look of the campus walls.
The campaign in Beijing focused on local intellectuals everyone knew, but in Yizhen this seemed rather distant. If China was being infiltrated by all kinds of counterrevolutionaries, that meant that they had also probably infiltrated the school itself, and the only logical place for the students to look for such class enemies was among their teachers and school officials. They began to scrutinize their lectures and lessons for hidden messages, much as the intellectuals had done with the work of famous writers.
The geography teacher Liu always talked about the beautiful landscapes of China but hardly ever mentioned the inspiring words of Mao. Could that mean something? The physics teacher Feng had an American father who had served in the U.S. Navy; was he secretly an imperialist? Li, the teacher of Chinese, had fought initially on the side of the nationalists against the communists during the revolution, but in the last year had switched sides. The students had always trusted his version of events, and he was Jianhua's favorite teacher because he had such a flair for telling stories. But in retrospect he seemed a bit old-fashioned and bourgeois. Could he still be a counterrevolutionary nationalist at heart? Soon a few posters appeared that questioned the fervor of some of these teachers. Secretary Ding found this a trivial application of the debate, and he ordered a ban on all posters attacking teachers.
By June the movement sweeping Beijing, and soon all of China, had acquired a name—the Great Socialist Cultural Revolution. It was indeed Mao himself who had instigated it all by setting up the newspaper articles, and he was to be the ongoing leader of the new movement. He feared that China had been slipping back into its feudal past. Old ways of thinking and acting had returned. Bureaucracies had become breeding grounds for a new type of elite. Peasants remained relatively powerless.
He wanted a wake-up call to revive the revolutionary spirit. He wanted the younger generation to experience revolution firsthand by making it themselves. He proclaimed to young people that it was "right to rebel," but the word he used in Chinese for this was zao fan, which literally means to turn everything upside down. It was young people's duty, he said, to question authority. Those who secretly worked to pull China back into its past he called "revisionists," and he implored students to help him uncover the revisionists and root them out of the new revolutionary China.
Taking these pronouncements of Mao as a call to action, Fangpu created the most audacious poster anyone had yet seen—it was a direct attack on Secretary Ding himself. Ding was not only the school's party secretary but also a veteran of the revolution and a highly respected figure. According to Fangpu, however, his prohibition on criticizing teachers proved he was a revisionist, bent on suppressing the questioning spirit Mao had encouraged. This created quite a stir. The students had been reared to unquestioningly obey those in authority, particularly respected party members. Fangpu had broken this taboo. Had he gone too far?
A few days after the appearance of Fangpu's poster, some strangers arrived on campus from Beijing. They were part of "work teams" sent to schools around China to help supervise and maintain some discipline over the bourgeoning Cultural Revolution. The work team at YMS ordered Fangpu to publicly apologize to Secretary Ding. At the same time, however, they lifted the ban on posters that criticized teachers. As in schools around China, they also suspended all classes and exams at YMS. Students were to devote themselves to making revolution, under their watchful eye.
Suddenly feeling free of the yoke of the past and all the habits of obedience drummed into them, the students at YMS began to brazenly attack those teachers who had demonstrated less than revolutionary zeal or had been unkind to students.
Jianhua felt compelled to join the campaign, but this was difficult—he happened to like almost all of his teachers. He did not want to seem, however, like a revisionist. Besides, he respected the wisdom and authority of Mao. He decided to make a poster attacking Teacher Wen, who had criticized him once for not being sufficiently interested in politics, which had bothered him at the time. He made his criticism of her as gentle as possible. Others took this up and went further with their attacks on Teacher Wen, and Jianhua felt bad.
To satisfy the students' growing anger, some teachers began to confess to some minor revolutionary sins, but this made the students feel they were hiding even more. They had to apply more pressure to get them to reveal the truth, and a student nicknamed "Little Bawang" (bawang meaning "overseer," referring to his love of giving orders) had an idea on how to do this. He had read Mao's description of how during the revolution in the 1940s peasants had captured the most notorious landlords and paraded them through their villages with enormous dunce caps on their heads and heavy wooden boards—with inscriptions describing their crimes—hung around their necks. To avoid such public humiliation, certainly the teachers would come clean and confess. The students agreed to try this, and their first target for such treatment was to be Teacher Li, Jianhua's favorite.
Teacher Li was accused of faking his switch to communism. Stories began to come out of his telling other teachers about his visits to brothels in Shanghai. Clearly he had a secret life, and Jianhua now felt disappointed in Li. China before the communist revolution had been a cruel place, and if Li was working to bring that back, he could only hate him. Unwilling to confess to any crimes, Li was the first to be paraded through school with the dunce cap and board around his neck. Along the way some students poured a bucket of poster paste over his head. Jianhua followed the parade from a distance, trying to repress his uneasiness at the humiliation of his teacher.
Led by Little Bawang, the students imposed the same fate on more teachers, the dunce caps becoming unbearably tall and the boards heavier. Imitating their revolutionary brothers and sisters in Beijing, the students initiated "struggle meetings" in which they forced certain teachers into the jet-plane position—a student standing on either side, pushing teachers to their knees, pulling their hair back with a jerk, then holding their arms out and back, like the wings of a jet plane. It was a most painful position, but it seemed to work, as after an hour or two of this, with students jeering at them, many teachers began to confess. The students were right in their suspicions—the school had been teeming with revisionists, right under their noses!
Soon the students' attention turned to the vice principal, Lin Sheng, who they discovered was the son of a notorious landlord. He was the third-highest official at school, which made this bit of news all the more salacious. Jianhua had been sent to his office once for misbehavior, and Sheng had been quite lenient with him, which he had appreciated at the time. The students locked Lin Sheng in a room, where he was to stay between the struggle meetings, but one morning Jianhua, serving as the guard on duty, opened the room to discover the vice principal had hung himself. Once again Jianhua struggled to repress his discomfort, but he had to admit the suicide made it seem as if Lin Sheng was indeed guilty of something.
One day, in the midst of all this, Jianhua ran into Fangpu, who was bursting with excitement. Since his forced public apology over his poster attacking Ding, he had been laying low. He had spent his time devouring the writings of Mao and Marx and plotting his next move. Word had come from Beijing that the work teams were to be withdrawn from all schools. Students were to form their own committee, choose a school official to be its head, and run the school itself through the committee. Fangpu planned on becoming the student leader of the committee. And he was going to wage open revolution against Secretary Ding. Jianhua could only admire his bravery and persistence.
Through Little Bawang, who had forced more and more confessions from teachers, Fangpu learned that Secretary Ding had had affairs with at least two female teachers, revealing his audacious hypocrisy. He was the one continually ranting against Western decadence and was always admonishing the male and female students at Yizhen to keep their distance from each other. Bawang and Fangpu ransacked his office and found that he had been hoarding food coupons and possessed a fancy radio and bottles of nice wine, all hidden away.
Now posters attacking Ding filled the walls. Even Jianhua felt indignant at his behavior. Soon Ding Yi was paraded through school and then through the town of Yizhen, on his head the most enormous dunce cap, decorated with drawings of monsters, and a very heavy drum hung around his neck. As he drummed with one hand while holding the cap with the other, he had to chant, "I am Ding Yi, ox demon and snake spirit." Citizens of Yizhen, who knew Secretary Ding, gaped at the spectacle. The world had indeed been turned upside down.
By the middle of the summer, most of the teachers had fled. When it came time to form the committee to run the school, only a few remained to serve as chairman of the committee, and with Fangpu as the student leader, a little-known and rather harmless teacher named Deng Zeng was named chairman. Now the work team left YMS, and Deng and the committee were in charge.
And as the students progressed in making revolution, Jianhua began to feel increasingly excited. He and his friend Zongwei carried old spears and swords as they patrolled the school looking for spies, and it was just like in the novels he loved to read. He and the other students marched in columns into town, waving enormous red flags, carrying large posters of Chairman Mao and copies of his little red book, chanting slogans, banging on drums, and crashing cymbals. It was so dramatic, and it felt like they were indeed participating in revolution. One day, they marched through Yizhen tearing down store and street signs that were vestiges of prerevolutionary China. Mao would be proud of them.
In Beijing, some students had formed groups to support and defend Mao in his Cultural Revolution; they called themselves Red Guards, and their members wore bright red armbands. Mao gave his personal approval to this, and now Red Guard units began to appear in schools and universities around the country. Only the purest and most fervent revolutionaries could be admitted to the Red Guards, and competition was fierce to join their ranks. Because of his father's illustrious past, Jianhua became a member of the Red Guards, and now he basked in the admiring glances of fellow students and local citizens who noticed the bright red armband that never left him.
There was one wrinkle, however, in these exciting events: On a visit home to see his family in the nearby town of Lingzhi, Jianhua discovered that local students had accused his father of being a revisionist. He cared more about farming and economics than about making revolution, said the students. They had gotten him dismissed from his government position; he had had to suffer through various struggle meetings in the jet-plane position. The family was in disgrace. Although he loved and admired his father and worried for him, he could not help but feel anxious that, if news of this disgrace reached his school, he might lose his red armband and be ostracized. He would have to be careful when talking about his family.
When he returned to school several weeks later, he noticed some radical changes that had already occurred: Fangpu had consolidated power. He had formed a new group called the East-Is-Red Corps; he and his team had kicked out Chairman Deng and were now running the school themselves. They had started their own newspaper, called Battlefield News, to promote and defend their actions. Jianhua also learned that another teacher had died under suspicious circumstances.
One day, Fangpu visited Jianhua and invited him to be a star reporter for Battlefield News. Fangpu looked different—he had put on weight, was not so pale, and was trying to grow a beard. It was a tempting offer from his friend, but something made Jianhua put him off, and Fangpu did not like this, although he tried to disguise his annoyance with a forced smile. Fangpu was beginning to frighten Jianhua.
Students were now joining the East-Is-Red Corps en masse, but within a few weeks a rival group, calling themselves the Red Rebels, emerged on campus. Their leader was Mengzhe, a student whose parents were peasants and who advocated revolution that was more tolerant, based on reason and not violence, which he felt was the purer form of Maoism. He gained some adherents, including Jianhua's older brother, Weihua, who was a student at YMS. Mengzhe's growing popularity infuriated Fangpu; he called him a royalist, a sentimentalist, and secret counterrevolutionary. He and his followers destroyed the Red Rebels' office and threatened to do worse. It would certainly cause a complete rift with Fangpu, but Jianhua contemplated joining the Red Rebels. He was attracted to their idealism.
Just as the tension between the two sides was escalating into outright war, a representative from the Chinese military arrived on campus and announced that the army was now in charge. Mao had dispatched army units throughout the country to take control of schools. The increasing chaos and violence that was engulfing YMS was going on all over China, not only in schools but in factories and government offices as well; the Cultural Revolution was spinning out of control. Soon thirty-six soldiers arrived on campus, part of an army unit known as the 901; they ordered that all factions disband and that classes resume. There would be military drilling and discipline would be reestablished.
Too much had changed, however, in the eight months since this had all begun. The students could not accept such a sudden return to discipline. They sulked and did not turn up at classes. Fangpu took charge of the campaign to get rid of the soldiers: he put up posters accusing the 901 of being enemies of the Cultural Revolution. One day, he and his followers attacked one of the army officers with a slingshot and wounded him. Just as the students feared reprisals, the 901 unit was suddenly recalled from campus without any explanation.
The students were now completely on their own, and it seemed a frightening prospect. They quickly allied themselves with one of the two groups. Some joined the East-Is-Red Corps because it was larger and offered better positions; others joined the Red Rebels because they hated Fangpu and Little Bawang; and others thought one group or the other was more revolutionary. Jianhua joined the Red Rebels, as did his friend Zongwei.
Each side felt certain it represented the true spirit of the Cultural Revolution, and as they yelled at one another and argued, fistfights broke out, and there was nobody to stop them. Soon students were bringing bats and sticks to the fights, and the injuries mounted. One day some members of the East-Is-Red Corps captured some Red Rebels and held them prisoners. The Red Rebels could not find out anything about their fate.
In the middle of this tense moment, the Red Rebels discovered that one of their members, a female student named Yulan, was actually a spy for the other side. Infuriated by such tactics, they tied Yulan up and began to beat her, to find out if there were more spies. Much to the dismay of Jianhua, who considered this a betrayal of their ideals, they battered and bruised her, but she revealed nothing. Soon Yulan was exchanged for the prisoners held by the East-Is-Red Corps, but now the antipathy between the two sides had reached a breaking point.
A few weeks later, the East-Is-Red Corps suddenly left school en masse and established their headquarters in a building in town that they seized. Mengzhe decided to form a team of guerrilla fighters who would operate in Yizhen at night to keep an eye on the Corps and do some sabotage work. Jianhua was assigned to them as a reporter. It was an exciting job. As they encountered the enemy in town, battles with slingshots erupted. Then the Corps captured one of the Rebel guerrillas, named Heping. A few days later, he was discovered in a hospital, dead. The Corps had taken him for a ride in a jeep in the desert, with a sock in his mouth, and he had suffocated along the way. Now even Mengzhe had had enough and vowed revenge for this horrible deed. Jianhua could only agree with him.
As the skirmishes spread throughout the town, citizens fled and entire buildings were abandoned, and looters scoured them for goods. The Red Rebels were soon on the offensive. Working with local craftsmen, they manufactured the highest-quality swords and spears. Casualties mounted. Finally the Rebels encircled the Corps's stronghold in town and prepared for a final offensive. The Corps fled, leaving behind a small band of student soldiers in the building. The Rebels demanded their surrender, and suddenly, from a third-floor window, there was the young student Yulan screaming out, "I'd rather die than surrender to you!" With the Corps's bright red flag in her hand, she shouted, "Long live Chairman Mao!" and jumped. Jianhua found her lifeless body wrapped up in the flag on the ground. Her devotion to the cause astounded and impressed him.
Now in control, the Red Rebels established their headquarters at the school and prepared their defenses for a counteroffensive from the Corps. They built a makeshift munitions factory on campus. Some students had learned how to make grenades and various powerful explosive devices. An inadvertent explosion killed several of them, but the work went on. Zongwei, the artist, had had enough; somehow the noble origins of the Red Rebels had been lost, and he feared the expanding violence; he fled Yizhen for good. Jianhua lost respect for his friend. How could Zongwei forget those who had been injured or died for their cause? To give up now would be to say it was all in vain. He would not be a coward like his friend. Besides, the East-Is-Red Corps was downright evil and was capable of doing anything to take power. They had betrayed the revolution.
As life at the school settled down and the Red Rebels built up their defenses, Jianhua visited his family, whom he had not seen for a while. When he finally returned one night to school, however, he could not believe his eyes: his Red Rebel comrades were nowhere in sight; their flag was no longer flying above the school. Everywhere there were armed soldiers. Finally he found a few comrades hiding in a school building, and they told him what had happened: Mao was reasserting his authority once and for all; he was picking sides in various local conflicts to help create some order; and the military in the county had come down on the side of the East-Is-Red Corps as the more truly revolutionary group. The repercussions of this could be awful.
Jianhua and several other comrades decided they would try to escape and regroup in the mountains, where Mengzhe had apparently fled, but there was a blockade throughout the county and they were forced back to school, which had become more of a prison, overseen by the East-Is-Red Corps.
Now the Rebels could only expect the worst. To the Corps, they were a bunch of counterrevolutionaries who had beaten and killed their comrades. Then one day, as the Red Rebel members on campus were huddled together in a room, the leaders of the East-Is-Red Corps, including Fangpu and Little Bawang, entered with grenades tied to their belts. Fangpu carried a blacklist of all those who were to be taken from the room, clearly for some nefarious purpose. Fangpu appeared friendly toward Jianhua and told him it was not too late to change sides, but Jianhua could no longer see Fangpu in the same light. His friendliness made him seem even more sinister.
That night they could hear the screams of their blacklisted comrades from another building. Then news reached them that Corps members had found Mengzhe, beaten him up, and marched him back to school, where he was under arrest as well. In the room next to where Jianhua and his friends now slept, they observed Little Bawang and his team covering the windows with blankets. They were transforming it into a torture chamber. Soon they noticed former Red Rebels limping about on campus, afraid to talk to anyone. Then it was Jianhua's turn to be taken into the room. He was blindfolded and tied to a chair in a most uncomfortable position. They wanted him to sign a withdrawal statement, and as he hesitated to do so, they began to beat him with a chair leg. Jianhua screamed, "You can't do this to me. We're classmates. We're all class brothers. . . ." Little Bawang would have none of this. Jianhua had to confess his crimes, the part he had played in the various battles in town, and name names of other Red Rebels hiding somewhere on campus. The blows on his legs became more intense, and then they began to hit him over the head. Still blindfolded, he feared for his life and in a panic suddenly spilled the name of a fellow Red Rebel, Dusu. Finally they carried Jianhua, unable to walk, out of the room. He quickly felt intense regret that he had named Dusu. What a coward he had been. He tried to warn Dusu, but it was too late. The torturing of other Red Rebels continued in the room next door, including his brother Weihua, beaten to a bloody pulp. Mengzhe had his head shaved, and when they saw him next, his face was covered in the most hideous bruises.
One day Jianhua was told his old friend and comrade Zongwei had been captured, and when Jianhua went to see him he was unconscious, his bare legs full of large punctures, blood oozing everywhere. They had flailed him with steel hooks for refusing to admit his crimes. How could the rather harmless Zongwei inspire such savagery? Jianhua ran to get the doctor, but when they returned it was too late: Zongwei died in his friend's arms. The dead body was quickly carted away, and a cover story was created for how he had died. Jianhua was ordered to remain silent. A female teacher who refused to affirm in an affidavit the official East-Is-Red Corps version of his death was beaten and gang-raped by Little Bawang and his followers.
In the months to come, Fangpu extended his powers everywhere, as he essentially ran the school and classes resumed. Battlefield News was the only newspaper allowed. The school itself had been renamed East-Is-Red Middle School. With the Corps's power secure, the torture chamber was dismantled. Classes largely consisted of reciting quotes from Mao. Every morning they assembled before a giant poster of Chairman Mao and, brandishing their little red books, chanted to his long life.
The East-Is-Red members began a scrupulous rewriting of the past. They held an exhibition to celebrate their victories, full of doctored photographs and fake news reports, all to bolster their side of events. An enormous statue of Chairman Mao, five times larger than life, was now installed at the school gate, towering over everything else. The former members of the Red Rebels had to wear white armbands that described their various crimes. They were made to kowtow before the Mao statue several times a day while classmates kicked them from behind. The former Red Rebels had become like the reviled teachers, cowed and obedient.
Jianhua was forced to do the most menial labor, and having had enough of this, in early summer of 1968 he returned to his hometown. His father sent him and his brother to a farm deep in the mountains where they could be safe and work as laborers. In September, determined to finish his studies, Jianhua returned to school. The few months away had given him some perspective, and now when he looked at the East-Is-Red Middle School, it appeared in a very different light: everywhere he saw signs of unbelievable destruction—classrooms completely torn up with no desks or chairs, the walls full of peeling posters and crumbling plaster; the science labs devoid of all equipment; piles of rubble around the campus; unmarked graves; the music hall blown up by a bomb; and hardly a reputable teacher or official left to resume their education.
All of this destruction in a few short years, and for what? What did Heping and Yulan and Zongwei and so many others die for? What had they been fighting over? What had they learned? He could no longer figure it out, and the waste of their young lives filled him with disgust and despair.
Soon Jianhua and his brother joined the army, to escape the school and bury their memories. Over the following years, as he drove an army truck delivering stone and cement, he and his comrades watched the slow disassembling of the Cultural Revolution, all of its former leaders falling into disgrace. After the death of Mao in 1976, the Communist Party itself finally condemned the Cultural Revolution as a national catastrophe.
• • •
Interpretation: The above story and characters come from the book Born Red (1987) by Gao Yuan. (After the Cultural Revolution, the author changed his name from Gao Jianhua to Gao Yuan.) It is his nonfiction account of the events he participated in at his school during the Cultural Revolution.
In essence, the Cultural Revolution was Mao's attempt to try to alter human nature itself. According to Mao, through millennia of capitalism in various forms, humans had become individualistic and conservative, bound to their social class. Mao wanted to wipe the slate clean and start over. As he explained it, "A clean sheet of paper has no blotches, and so the newest and most beautiful pictures can be painted on it." To get his blank canvas, Mao would have to shake things up on a mass scale by uprooting old habits and ways of thinking and by eradicating people's mindless respect for those in authority. Once he accomplished this, Mao could start to paint something bold and new on the clean sheet. The result would be a fresh generation that could begin to forge a classless society not weighed down by the past.
The events depicted in Born Red reveal in a microcosm the result of Mao's experiment—how human nature cannot be uprooted; try to alter it and it merely reemerges in different shapes and forms. The results of hundreds of thousands of years of evolution and development cannot be radically reengineered by some scheme, particularly when it involves the behavior of humans in groups, which inevitably conforms to certain ancient patterns. (Although it might be tempting to see what happened at YMS as mostly relevant to group adolescent behavior, young people often represent human nature in a more naked and purer form than adults, who are cleverer at disguising their motivations. In any case, what happened at the school occurred throughout China—in government offices, factories, within the army, and among Chinese of all ages—in an eerily similar way.) Here's exactly how Mao's experiment failed and what it shows about human nature.
Mao had the following specific strategy to enact his bold idea: Focus people's attention on a legitimate enemy—in this case, revisionists, those who consciously or unconsciously were clinging to the past. Encourage people, particularly the young, to actively fight against this reactionary force, but also against any entrenched forms of authority. In struggling against these conservative enemies, the Chinese would be able to free themselves from old patterns of thinking and acting; they would finally get rid of elites and ranking systems; and they would unify as a revolutionary class with utmost clarity as to what they were fighting for.
His strategy, however, had a fatal flaw at its core: when people operate in groups, they do not engage in nuanced thinking and deep analysis. Only individuals with a degree of calmness and detachment can do so. People in groups feel emotional and excited. Their primary desire is to fit in to the group spirit. Their thinking tends to be simplistic—good versus evil, with us or against us. They naturally look for some type of authority to simplify matters for them. Deliberately creating chaos, as Mao did, only makes the group more certain to fall into these primitive patterns of thinking, since it is too frightening for humans to live with too much confusion and uncertainty.
Look at how the students at YMS responded to Mao's call for action: When first confronted with the Cultural Revolution, they merely transformed Mao himself into the new authority to guide them. They swallowed his ideas with very little personal reflection. They imitated the actions of others in Beijing in the most conventional way. Looking for revisionists, they tended to base their judgments on appearances—the clothes the teachers wore, the special food or wine they drank, their manners, their family background. Such appearances could be quite deceptive. Teacher Wen was radical in her beliefs but was judged a revisionist based on her fondness for Western-style fashion.
In the old order, the students were supposed to give total obedience to their all-powerful teachers. Suddenly freed from all that, they remained just as emotionally tied to the past. The teachers still seemed all-powerful, but now as scheming counterrevolutionaries. The students' repressed resentment at having to be so obedient now boiled over into anger and the desire to be the ones doing the punishing and oppressing. When the teachers confessed to crimes they mostly had never committed, to avoid the escalating punishments, that only seemed to confirm the students in their paranoia. They had shifted roles from obedient students to oppressors, but their thinking had become even more simplistic and irrational, the opposite of Mao's intentions.
In the power vacuum that Mao had now created, another timeless group dynamic emerged: those who were naturally more assertive, aggressive, and even sadistic (in this case Fangpu and Little Bawang) pushed their way forward and assumed power, while those who were more passive (Jianhua, Zongwei) quietly receded into the background, becoming followers. The aggressive types at YMS now formed a new class of elites, doling out perks and privileges. Similarly, amid all the confusion the Cultural Revolution had spawned, the students became even more obsessed with status within the group. Who was in the red category among them, and who in the black, they wondered? Was it better now to come from the peasantry or the proletariat? How could they finagle membership in the Red Guards and garner that beautiful red armband that signified revolutionary elite status? Instead of naturally inclining toward a new egalitarian order, the students kept straining to occupy superior positions.
Once all forms of authority were removed and the students ran the school, there was nothing to stop the next and most dangerous development in group dynamics—the split into tribal factions. By nature, we humans reject attempts by anyone to completely monopolize power, as Fangpu tried to do. This cuts off opportunities for other ambitious, aggressive people. It also creates large groupings in which individual members can feel somewhat lost. Almost automatically, groups will split into rival smaller factions and tribes. In the rival tribe, a new, charismatic leader (Mengzhe in this case) can assume power and members can identify more easily with the smaller number of comrades. The bonds are tight and made even tighter by the struggle against the tribal enemy. People may think they are joining because of the different ideas or goals of this tribe or the other, but what they want more than anything is the sense of belonging and a clear tribal identity.
Look at the actual differences between the East-Is-Red Corps and the Red Rebels. As the battle between them intensified, it was hard to say what they were fighting for, except to assume power over the other group. One strong or vicious act of one side called for a reprisal from the other, and any type of violence seemed totally justified. There could be no middle ground, nor any questioning of the rightness of their cause. The tribe is always right, and to say otherwise is to betray it, as Zongwei did.
Mao had wanted to forge a unified Chinese citizenry, clear as to its goals, and instead the entire country descended into tribal battles completely disconnected from the original purpose of the Cultural Revolution. To make matters worse, the crime rate soared and the economy had ground to a halt, as hardly anyone felt compelled to work or manufacture anything. The masses had become even lazier and more resentful than under the old order.
By the spring of 1968, Mao's only recourse was to install a police state. Hundreds of thousands were thrown into prisons. The army virtually took over. To help restore order and respect for authority, Mao converted himself into a cult figure, his image to be worshipped and his words to be repeated like revolutionary prayers. It is interesting to note how Fangpu's form of repression at YMS—the torture, the rewriting of history, the control of all media—mirrored what Mao was doing throughout the country. The new revolutionary society that Mao (and Fangpu) had wanted now actually resembled the most repressive, superstitious regimes of feudal China. As Jianhua's father, a victim of the Cultural Revolution himself, kept telling his son, "A thing turns into its opposite if pushed too far." Understand: We will tend to imagine that this story is an extreme example that has little relevance to our own lives and the groups we belong to. After all, we navigate through worlds full of sophisticated people in high-tech offices, where everyone is seemingly so polite and civilized. We see ourselves in a similar way: we have our progressive ideals and our independent thinking. But much of this is an illusion. If we looked at ourselves closely and honestly, we would have to admit that the moment we enter our workspace or any group, we undergo a change. We easily slip into more primitive modes of thinking and behaving, without realizing it.
Around others, we naturally tend to feel insecure as to what they think of us. We feel pressure to fit in, and to do so, we begin to shape our thoughts and beliefs to the group orthodoxies. We unconsciously imitate others in the group—in appearances, verbal expressions, and ideas. We tend to worry a lot about our status and where we rank in the hierarchy: "Am I getting as much respect as my colleagues?" This is the primate part of our nature, as we share this obsession with status with our chimpanzee relatives. Depending on patterns from early childhood, in the group setting we become more passive or more aggressive than usual, revealing the less developed sides of our character.
When it comes to leaders, we generally don't see them as ordinary people. We tend to feel somewhat awed and intimidated in their presence, as if they possessed some mythical extra powers. When we contemplate our group's main rival or enemy, we can't help but get a little heated and angry and exaggerate any negative qualities. If others in the group are feeling anxious or outraged by something, we often get swept up in the group mood. All of these are subtle indications that we are under the influence of the group. If we are experiencing the above transformations, we can be sure the same is going on with our colleagues.
Now imagine some outside threat to our group's well-being or stability, a crisis of sorts. All of the above reactions would be intensified by the stress, and our apparently civilized, sophisticated group could become quite volatile. We would feel greater pressure to prove our loyalty and go along with anything the group advocated. Our thinking about the rival/enemy would become even more simplistic and heated. We would be subject to more powerful waves of viral emotions, including panic or hatred or grandiosity. Our group could split up into factions with tribal dynamics. Charismatic leaders could easily emerge to exploit this volatility. If pushed far enough, the potential for aggression lies under the surface of almost any group. But even if we hold back from overt violence, the primitive dynamic that takes over can have grave consequences, as the group overreacts and makes decisions based on exaggerated fears or uncontrollable excitement.
To resist this downward pull that groups inevitably exert on us, we must conduct a very different experiment in human nature from Mao's, with a simple goal in mind—to develop the ability to detach ourselves from the group and create some mental space for true independent thinking. We begin this experiment by accepting the reality of the powerful effect that the group has on us. We are brutally honest with ourselves, aware of how our need to fit in can shape and warp our thinking. Does that anxiety or sense of outrage that we feel come completely from within, or is it inspired by the group? We must observe our tendency to demonize the enemy and control it. We must train ourselves to not blindly venerate our leaders; we respect them for their accomplishments without feeling the need to deify them. We must be especially careful around those who have charismatic appeal, and try to demystify and pull them down to earth. With such awareness, we can begin to resist and detach.
As part of this experiment we must not only accept human nature but work with what we have to make it productive. We inevitably feel the need for status and recognition, so let's not deny it. Instead, let's cultivate such status and recognition through our excellent work. We must accept our need to belong to the group and prove our loyalty, but let's do it in more positive ways—by questioning group decisions that will harm it in the long run, by supplying divergent opinions, by steering the group in a more rational direction, gently and strategically. Let's use the viral nature of emotions in the group but play on a different set of emotions: by staying calm and patient, by focusing on results and cooperating with others to get practical things done, we can begin to spread this spirit throughout the group. And by slowly mastering the primitive part of our character within the heated environment of the group, we can emerge as individuals who are truly independent and rational—the end point of our experiment.
When people are free to do as they please, they usually imitate each other.
—Eric Hoffer
Keys to Human Nature
At certain moments in life, we humans may experience an energy that is powerful, with sensations unlike any other, but this energy is something we rarely discuss or analyze. We can describe it as an intense feeling of belonging to a group, and we often experience it in the following situations.
Let us say we find ourselves in a large audience for a concert, sporting event, or political rally. At a certain point, waves of excitement, anger, or joy move through us, shared by thousands of others. These emotions rise in us automatically. We cannot experience this when alone or with just a few people. In this larger group setting, we might be led to say or do things we would never have said or done on our own.
In a similar vein, perhaps we have to give a talk before a group. If we are not too nervous and the crowd is on our side, we experience a swelling of emotion from deep within. We're feeding off the audience. Our voice changes to a pitch and tone we never have in daily life; our gestures and body language become unusually animated. We might also experience this from the other side, when we listen to a charismatic speaker. That person seems to be invested with some sort of special force that commands our respect and fills us with increasing excitement.
Or perhaps we find ourselves working in a group with a critical goal to reach within a short time frame. We feel compelled to do more than we normally can, to work extra hard. We feel a charge of energy that comes from feeling connected to others who are working with the same urgent spirit. A point is reached at which members of the group do not even have to talk—we're all on the same page and can even anticipate the thoughts of our colleagues.
The above feelings are not registered rationally; they come to us in automatic bodily sensations—goose bumps, racing heartbeat, extra vitality and power. Let us call us this energy the social force, a type of invisible force field that affects and binds a group of people through shared sensations and creates an intense feeling of connection.
If we confront this force field as outsiders, it tends to induce anxiety. For instance, we find ourselves traveling to a place with a culture very different from our own. Or we begin a job at a workplace where people seem to have their own way of relating to one another, with a secret language of sorts. Or we walk through a neighborhood of a much different social class than what we're used to—much wealthier or poorer. In these moments, we are aware that we don't belong, that others are looking at us as outsiders, and from deep within we feel uneasy and unusually alert, although in fact we may have nothing really to fear.
We can observe several interesting elements to the social force: First, it exists inside us and outside us at the same time. When we experience the bodily sensations mentioned above, we are almost certain that others on our side are feeling the same. We feel the force within, but we think of it as outside ourselves as well. This is an unusual sensation, perhaps equivalent to what we feel when we are in love and experience a shared energy that passes between ourselves and the love object.
We can also say this force differs, depending on the size and chemistry of the particular group. In general, the larger the group, the more intense is the effect. When we are among a very large group of people who seem to share our ideas or values, we feel quite a rush of increased strength and vitality, as well as a communal warmth or heat that comes from feeling that we belong. There is something awesome and sublime about this force multiplied in a large crowd. This increase in energy and excitement can easily shift to anger and violence in the presence of an enemy. The particular mix of people shapes the effect as well. If the leader is charismatic and bursting with energy, it filters through the group or gathered masses. If a large number of individuals have a particular emotional tendency toward anger or joy, that will alter the collective mood.
And finally, we are drawn to this force. We feel attracted to numbers—a stadium full of partisan supporters of a team, choirs of people singing, parades, carnivals, concerts, religious assemblies, and political conventions. In these situations, we are reliving what our ancestors invented and refined—the gathering of the clan, massed soldiers parading in columns before the city walls, early theatrical and gladiatorial spectacles. Subtracting the minority who feel frightened by such gatherings, we generally have a love of partisan crowds for their own sake. They make us feel alive and vital. This can become an addiction—we feel compelled to expose ourselves to this energy again and again. Music and dance epitomize this aspect of the social force. The group experiences the rhythm and melody as one, and music and dance are among the earliest forms we created to satisfy this urge, to externalize the force.
We can observe one other aspect to the social force, in its reverse form: when we experience a prolonged period of isolation. We know from the accounts of prisoners in solitary confinement and explorers isolated in remote regions (see Richard E. Byrd's account of his harrowing five months in isolation in Antarctica, in his book Alone) that they begin to feel disconnected from reality and sense that their personalities are disintegrating. They become prone to elaborate hallucinations. What they miss most of all is not simply the presence of people near them but the eyes of others looking back at them. We formed our whole concept of ourselves in our first months as we looked at our mothers; her return gaze gave us a sense that we existed; she told us who we were by how she looked at us. As adults, we experience the same kind of nonverbal validation and sense of self through the eyes of others who look at us. We are never aware of this; it would take prolonged isolation to understand the phenomenon.
This is the social force at its most basic level—only the eyes of other people can reassure us that we are real and whole and that we belong.
The social force can make itself felt in our virtual worlds and virtual crowds. It is less intense than being in an actual crowd, but we can feel the presence of others in a phantom-like way through the screen (inside us and outside us), and we continually consult our smartphones as a kind of substitute pair of eyes upon us.
The social force among humans is merely a more complex version of what all social animals experience. Social animals are continually attuned to the emotions of others within the group, aware of their role in the pack and anxious to fit in. (Among higher primates, this includes imitating those higher up in the rank as a show of inferiority.) They display elaborate physical cues that allow the group to communicate and cooperate. They have grooming rituals to tighten their bonds, and hunting in packs has a similar effect. They experience a shared energy when simply assembled together.
We humans may seem much more sophisticated, but the same dynamic occurs in us as well, on a completely subverbal level. We sense and feel what others in the group are feeling. We have an urgent need to fit in and play our role in the group. We are prone to unconsciously imitate gestures and expressions, particularly from leaders. We still like to hunt in packs, through social media or wherever it is acceptable to vent our anger. We have our own rituals to tighten group bonds—religious or political assemblies, spectacles, warfare. And we most definitely experience a collective energy that passes through any group of like-minded people.
What is most peculiar about this force as it exists within us is how little we discuss or analyze something that is so obviously common to our experience. Some of this may come from the fact that it is hard to study these sensations in a rigorously scientific manner. But there is also something willful about this ignorance; deep down, this phenomenon troubles us. Our automatic reactions in a group, or our propensity to imitate others, reminds us of the most primitive aspects of our nature, our animal roots. We want to imagine ourselves not only as civilized and sophisticated but also as individuals with conscious control of much of what we do. Our group behavior tends to shatter this myth, and historical examples such as the Cultural Revolution frighten us with our own possibilities. We do not like to see ourselves as social animals operating under particular compulsions. It offends our self-opinion as a species.
Understand: The social force is neither positive nor negative. It is simply a physiological part of our nature. Many aspects of this force that evolved so long ago are quite dangerous in the modern world. For instance, the deep suspicion we tend to feel toward outsiders to our group, and our need to demonize them, evolved among our earliest ancestors because of the tremendous dangers of infectious diseases and the aggressive intentions of rival hunter-gatherers. But such group reactions are no longer relevant in the twenty-first century. In fact, with our technological prowess, they can be the source of our most violent and genocidal behavior. In general, to the degree that the social force tends to degrade our ability to think independently and rationally, we can say it exerts a downward pull into more primitive ways of behaving, unsuited to modern conditions.
The social force, however, can be used and shaped for positive purposes, for high-level cooperation and empathy, for an upward pull, which we experience when we create something together in a group.
The problem we face as social animals is not that we experience this force, which occurs automatically, but that we are in denial of its existence. We become influenced by others without realizing it. Accustomed to unconsciously following what others say and do, we lose the ability to think for ourselves. When faced with critical decisions in life, we simply imitate what others have done or listen to people who parrot conventional wisdom. This can lead to many inappropriate decisions. We also lose contact with what makes us unique, the source of our power as individuals (see chapter 13 for more on this).
Some people, aware of these tendencies in our nature, may choose to rebel and become nonconformists. But this can be equally mindless and self-destructive. We are social creatures. We depend on our ability to work with others. Rebelling for its own sake will simply marginalize us.
What we need more than anything is group intelligence. This intelligence includes a thorough understanding of the effect that groups have on our thinking and emotions; with such awareness, we can resist the downward pull. It also includes understanding how human groups operate according to certain laws and dynamics, which can make it easier to navigate through such spaces. With such intelligence, we can do a delicate dance—we can become gifted social actors and outwardly fit in, while inwardly maintaining some distance and some mental space to think for ourselves. With this degree of independence, we can make decisions in life that are appropriate to who we are and our circumstances.
To acquire this intelligence, we must study and master the two aspects of the social force outlined above—the individual effect of groups on us and the patterns and dynamics that groups will almost always tend to fall into.
The Individual Effect
The desire to fit in: Let us say that you enter a group, as part of a new job for instance. As you try to adjust to the environment, you become aware that people are scrutinizing and judging you as the outsider. On a nonverbal level, you feel their eyes probing you for clues. You begin to wonder: Do I fit in? Have I said the right things? What do they think of me? The first and primary effect on you in any group is the desire to fit in and cement your sense of belonging. The more you fit in, the less you pose a challenge to the group and its values. This will minimize the scrutiny you face and the anxiety that comes with it.
The first way you do this is through appearances. You dress and present yourself more or less as the others do in the group. There are always a small percentage of people who like to stand out in their look but manage to conform when it comes to ideas and values. Most of us, however, are uncomfortable looking too different, and we do what we can to blend in. We adopt the clothes and looks that say the right thing—I'm serious, I work hard, I may have style but not so much of it that I stand out.
The second and more important way you fit in is by adopting the ideas, beliefs, and values of the group. You may begin to use similar verbal expressions as others, a sign of what's happening below the surface. Your own ideas slowly shape themselves to those of the group. Some people may outwardly rebel against such conformity, but they are usually the types who are eventually fired or marginalized. You may hold on to a few peculiar beliefs or opinions that you largely keep to yourself, but not on issues important to the group. The longer you are in the group, the stronger and more insidious this effect.
If you observed this group from the outside, you would notice an overall uniformity of thinking that is quite surprising, considering that as individuals we all differ quite a bit from one another in temperament and background. This is a sign of the subtle molding and conformity that takes place. You might have joined a group because you share their ideas and values, but you will find over time that the parts of your thinking that were a little different from others, reflecting your uniqueness, are slowly trimmed way, like a shrub made to match the others, so that on almost all issues you agree with the group.
You are not aware of all this as it is happening to you. It occurs unconsciously. In fact, you will tend to vociferously deny such conformity has ever taken place. You will imagine that you have come upon these ideas on your own, that you have chosen to believe this and think that. You don't want to confront the social force operating on you and causing you to blend in and enhance your sense of belonging. In the long run, it is much better to confront your conformity to the group ethos, so that you can become aware of it as it happens and control the process to some degree.
The need to perform: Stemming from this first effect is the second effect—in the group setting, we are always performing. It is not just that we conform in appearances and thinking but that we exaggerate our agreement and show others that we belong. In the group, we become actors, molding what we say and do so that others accept and like us and see us as loyal team members. Our performances change depending on the size of the group and its particular makeup—bosses or colleagues or friends. We might begin with a degree of inner distance in these performances, aware, for instance, that we are being unusually obsequious around the boss. But over time, in acting the part we begin to feel what we are showing; the inner distance melts away, and the mask we wear fuses into our personality. Instead of thinking to smile in appropriate moments, we automatically paste on the smile.
As part of this performance, we minimize our flaws and display what we consider our strengths. We put on confidence. We act more altruistic. Studies have shown that we are much more likely to give money or help someone cross the road when others are looking at us. In the group, we make sure that people see we support the right causes; we post our progressive opinions prominently on social media. We also make sure others see us working hard and putting in extra hours. When we are alone, we often rehearse in our minds things we will say or do for our next performance.
Do not imagine that it is better to simply be your natural self or to rebel against this. There is nothing more unnatural than curbing this need to perform, which even chimpanzees display to a high degree. If you want to seem natural, as if you are comfortable with yourself, you have to act the part; you have to train yourself to not feel nervous and to shape your appearance so that in your naturalness you don't offend people or the group values. Those who sulk and refuse to perform end up marginalized, as the group unconsciously expels such types.
In any event, you should feel no shame about this need; there is nothing you can do about it anyway, since in the group we unconsciously mold our behavior to fit in. Better to be aware, to retain that inner distance, and to transform yourself into a conscious and superior actor, capable of altering your expression to fit the subgroup and impressing people with your positive qualities.
Emotional contagion: When we were babies, we were highly sensitive to the moods and emotions of our mother; her smiles elicited our own, her anxiety made us tense. We evolved this high degree of empathy to the emotions of the mother as a survival mechanism long ago. Like all social animals, we are primed from an early age to sense and pick up the emotions of others, particularly those close to us. This is the third effect of the group on us—the contagiousness of emotions.
When we are alone, we are aware of our shifting moods, but the moment we enter the group and feel the eyes of others upon us, we become aware on unconscious levels of their moods and emotions, which, if strong enough, can displace our own. In addition, among those whom we feel comfortable and sense that we belong, we are less defensive and more vulnerable to the contagious effect.
Certain emotions are more contagious than others, anxiety and fear being the strongest of all. Among our ancestors, if one person sensed a danger, it was important that others feel this as well. But in our present environment, where the threats are less immediate, it is more like a low-grade anxiety that passes quickly through the group, triggered by possible or imagined dangers. Other highly contagious emotions are joy and excitement, tiredness and apathy, and intense anger and hatred. Desire is also highly contagious. If we see that others want to possess something or follow some new trend, we are easily infected with the same impulse.
All of these effects have a self-fulfilling dynamic: If three people are feeling anxious, there must be a good reason for it. Now we become the fourth, and it gains a reality that others find compelling. The more people who feel it, the more others will catch it and the more intense it becomes within us as individuals.
You can observe this in yourself by looking at your own emotions in the moment and trying to decipher the effect others might have had on them. Is the fear you are feeling related to something confronting you in an immediate sense, or is it more secondhand, derived from what you have heard or sensed from others? Try to catch this as it occurs. Discern which emotions are the most contagious for you, and how your emotions shift with the various groups and subgroups you pass through. Awareness of this gives you the power to control it.
Hypercertainty: When we are on our own and think about our decisions and plans, we naturally feel doubts. Have we chosen the right career path? Did we say the right thing to get the job? Are we adopting the best strategy? But when we are in the group, this doubting, reflective mechanism is neutralized. Let us say the group has to decide on an important strategy. We feel the urgency to act. Arguing and deliberating is tiring, and where will it end? We feel the pressure to decide and get behind the decision. If we dissent, we might be marginalized or excluded, and we recoil from such possibilities. Furthermore, if everyone seems to agree that this is the right course of action, we are compelled to feel confident about the decision. And so the fourth effect on us is to make us feel more certain about what we and our colleagues are doing, which makes us all the more prone to taking risks.
This is what happens in financial crazes and bubbles—if everyone is betting on the price of tulips or South Sea stock (see chapter 6) or subprime mortgages, it must be a sure thing. Those who raise doubts are simply being too cautious. As individuals, it is hard to resist what others seem so certain about. We don't want to miss out. Furthermore, if we were among just a few who bought this stock, and it failed, we would feel ridiculous and ashamed, sadly responsible for being such a sucker. But covered by thousands doing the same, we are shielded from feeling accountable, which increases the likelihood we will take such risks in the group setting.
If as individuals we had some plan that was clearly ridiculous, others would warn us and bring us back down to earth, but in a group the opposite happens—everyone seems to validate the scheme, no matter how delusional (such as invading Iraq and expecting to be greeted as liberators), and there are no outsiders to splash some cold water on us.
Whenever you feel unusually certain and excited about a plan or idea, you must step back and gauge whether it is a viral group effect operating on you. If you can detach yourself for a moment from your excitement, you might notice how your thinking is used to rationalize your emotions, to confirm the certainty you want to feel. Never relinquish your ability to doubt, reflect, and consider other options—your rationality as an individual is your only protection against the madness that can overcome a group.
Group Dynamics
Since the beginning of recorded history, we can observe certain patterns that human groups fall into almost automatically, as if they were subject to particular mathematical or physical laws. The following are the most common dynamics that you must study in the groups that you belong to or pass through.
Group culture: When we travel to another country, we are aware of the differences in culture from our own. Not only do the inhabitants have their own language, but they also have customs, ways of looking at the world and thinking, that are different from our own. This is more pronounced among nations which have long traditions, but to a subtler extent we can see the same thing happening with a company or office. It is all part of the social force blending and knitting the group together based on the particular chemistry of its members.
When looking at your own group and its culture, think in terms of style and the overall mood that prevails. Is it loosely structured, with an easygoing style? Or is it organized top down, its members afraid of stepping out of line or breaking discipline? Do its members feel superior and separate from the rest of the world, displaying an elitist attitude, or does the group pride itself on its populism? Does it see itself as cutting-edge or more traditionalist?
Does information flow easily throughout the group, giving it an open feel, or does the leadership control and monopolize this flow? Does it have a masculine feel to it—a hypercompetitive edge and a more rigid chain of command—or does it have a more fluid, feminine spirit that emphasizes cooperation over hierarchy? Does it seem riddled with dysfunction and disunity, its members more concerned with their egos than with getting actual results, or does it emphasize productivity and the quality of the work? To answer these questions, don't pay much attention to what the group says about itself, but rather examine its actions and the emotional tone that prevails within.
Its style can have degrees of the above qualities, or combinations of them, but the group will always have some type of identifiable culture and spirit. Two things to keep in mind: First, the culture will often center on an ideal that the group imagines for itself—liberal, modern, progressive, ruthlessly competitive, tasteful, et cetera. The group may not live up to this ideal, but to the degree that it tries to, the ideal operates as a myth that binds the group's members. Second, this culture will often reflect the founders of the group, particularly if they have a strong personality. With their own rigid or loose style, they have put their stamp on the group, even if it numbers in the thousands. But leaders who enter a group or company that has its set culture will often find themselves completely absorbed by this culture, even though they might think of altering it.
The U.S. Department of Defense, housed in the Pentagon, emerged from World War II with a very strong, hawkish spirit. Both presidents Kennedy and Johnson had their own views on the Pentagon and altering its culture; they both wanted to avoid entangling the U.S. in the Vietnam War. But this aggressive culture ended up altering their ideas and dragging them into the war. Many film directors in Hollywood have thought of doing things their own way, only to find themselves swallowed up by an entrenched culture that emphasizes top-down control and micromanagement by producers, with their interminable notes. This culture has existed for close to ninety years, and no individual has been able to alter it.
Better to be aware and realize that the larger the group and the more established the culture over time, the more likely it will control you than the other way around.
One thing to keep in mind: no matter the type of culture, or how disruptive it might have been in its origins, the longer a group exists and the larger it grows, the more conservative it will become. This is an inevitable result of the desire to hold on to what people have made or built, and to rely on tried-and-true ways to maintain the status quo. This creeping conservatism will often be the death of the group, because it slowly loses the ability to adapt.
Group rules and codes: For any human group, disorder and anarchy are too distressing. And so standards of conduct and rules for how to do things quickly evolve and become set. These rules and codes are never written down but are implicit. Violate them in some way and you risk becoming a nonentity or even being fired, without necessarily knowing the cause. In this way, the group imposes its own order without the need for active policing. The codes will regulate acceptable appearances, how much free talk is encouraged in meetings, the quality of obedience in relation to bosses, the expected work ethic, et cetera.
When you are new to a group, you must pay extra attention to these tacit codes. Look at who's rising and who's falling within the group—signs of the standards that govern success and failure. Does success stem more from results or from political schmoozing? Look at how hard people work when not being observed by bosses. You could work too hard or do a job too well and find yourself fired for making others look bad. There are inevitably sacred cows within the group—people or beliefs never to be criticized. Consider all of these as trip wires you must avoid at all costs. Sometimes a particular member of higher standing serves as the de facto policeman or policewoman for these rules and codes. Identify such individuals and avoid any friction with them. It's not worth it.
The group court: Observe any community of chimpanzees at the zoo, and you will notice the existence of an alpha male and other chimpanzees adapting their behavior to him, fawning, imitating, and struggling to forge closer ties. This is the prehuman version of the court. We humans created a more elaborate version in aristocratic courts, dating from the earliest civilizations. In the aristocratic court, the subordinate members depended on the king or queen's favor to survive and thrive; the object of the game was to get closer to the man or woman on top without alienating the other courtiers, or to gang up and depose the leader, always a risky venture.
Today the court will form around the film executive, the head of an academic department, the CEO of a business venture, the political boss, the owner of an art gallery, a critic or artist who has cultural power. In a large group, there will be subcourts formed around subleaders. The more powerful the leader, the more intense is the gamesmanship. The courtiers may look different now, but their behavior and strategies are pretty much the same. You must take note of a few of these behavioral patterns.
First, courtiers have to gain the attention of leaders and ingratiate themselves in some way. The most immediate way to do this is through flattery, since leaders inevitably have large egos and a hunger to have their high self-opinion validated. Flattery can do wonders, but it comes with risks. If it is too obvious, the flatterer looks desperate, and it is easy to see through the strategy. The best courtiers know how to tailor their flattery to the particular insecurities of the leader and to make it less direct. They focus on flattering qualities in the leader that no one else has bothered to pay attention to but that need extra validation. If everyone praises the leader's business acumen but not his or her cultural refinement, you will want to aim at the latter. Mirroring the leader's ideas and values, without using their exact words, can be a highly effective form of indirect flattery.
Keep in mind that forms of acceptable flattery will differ in each court. In Hollywood, it must be more effusive than in academia or in Washington DC. Adapt your flattery to the group spirit, and make it as indirect as possible.
Of course, it is always wise to impress bosses with your efficiency and to make them dependent on your usefulness, but be careful of taking this too far: if they feel you are too good at what you do, they may come to fear their dependence on you and wonder about your ambition. Make them feel comfortable in the superiority they believe they possess.
Second, you must pay great attention to the other courtiers. Standing out too much, being seen as too brilliant or charming, will stir up envy, and you will die by a thousand bites. You want as many courtiers on your side as possible. Learn to downplay your successes, to listen (or seem to listen) deeply to the ideas of others, strategically giving them credit and praise in meetings, paying attention to their insecurities. If you must take action against particular courtiers, make it as indirect as possible, working to slowly isolate them in the group, never appearing too aggressive. Courts are always supposed to seem civilized. Be aware that the best courtiers are consummate actors and that their smiles and professions of loyalty mean very little. In the court, it does not pay to be naive. Without being paranoid, try to question people's motives.
Third, you need to be aware of the types of courtiers you will find in most courts and the particular dangers they can pose. One aggressive but clever courtier with little conscience can quickly dominate the group. (For more on the types of courtiers, see the next section.)
Keep in mind that there is no way to opt out of the court dynamic. Trying to act superior to the political games or the need to flatter will only make you look suspicious to others; nobody likes the holier-than-thou attitude. All you'll get for your "honesty" is to be marginalized. Better to be the consummate courtier and find some pleasure in the game of court strategy.
The group enemy: As mentioned above, our ancestors had a reflexive fear at the sight of any outsiders to their group. This fear easily slid into hatred. The basis for this fear may well have been real, but the existence of rival tribes also had a positive side effect—it united and tightened the group. It also fit in well with the way the human brain processes information, through binary pairs of opposites—light and dark, good and evil, us versus them. Today, in our modern sophisticated world, you will notice this very ancient dynamic continually at play: any group will reflexively focus on some hated enemy, real or imagined, to help bring the tribe together. As Anton Chekhov once noted, "Love, friendship, respect do not unite people as much as common hatred for something." Since time immemorial, leaders have exploited this enemy reflex for power, using the existence of the rival or enemy to justify almost anything and to distract from their own shortcomings. The enemy will be described as "amoral," "irrational," "untrustworthy," or "aggressive," the implication being that "our" group is the opposite. No side ever likes to admit it is not pure in its ethics, or has aggressive intentions, or is governed by emotion—it is always the other side. In the end, the need to feel a part of the tribe and against the other side is more important than the actual differences, which tend to be greatly exaggerated.
Look at the group you belong to, and you will inevitably see some sort of enemy or bogeyman to push against. What you require is the ability to detach yourself from this dynamic and to see the "enemy" as it is, minus the distortions. You will not want to overtly display your skepticism—you might be seen as disloyal. Instead, keep your mind open so that you can resist the downward pull and overreactions that come from such tribal emotions. Take this even a step further by learning from the enemy, adapting some of its superior strategies.
Group factions: Over enough time, individuals in a group will begin to split off into factions. The reason for this dynamic is simple: In a group, we get a narcissistic boost from being around those who share our values. But in a group over a certain size, this becomes too abstract. The differences among the members become noticeable. Our power to influence the group as individuals is reduced. We want something more immediate, and so we form subgroups and cliques with those who seem even more like us, giving us back that narcissistic boost. In this subgrouping, we now have power to divvy up, which increases its members' sense of self-importance. Eventually the faction will experience its own splits from within, on and on. This splitting occurs unconsciously, almost as if it were responding to mechanical laws of group fission.
If a faction gets strong enough, its members will start to give precedence to its interests over that of the greater group. Some leaders try to exploit this dynamic by playing one faction off the other, in the form of divide and conquer: the more the factions fight, the weaker they become, and the greater the power in the hands of the man or woman on top. Mao Zedong was a master at this game, but it is a dangerous one, because too much time tends to be wasted dealing with petty internal squabbles, and it can be hard to keep them all down. If left alone, factions can become so powerful they take over and depose or control the leaders themselves. Better to tighten the whole group by creating a positive culture that excites and unifies its members, making factions less attractive. (For more on this, see the last section of this chapter.) One faction to pay particular attention to is the one that is formed by those in the higher echelons, which we can identify as the elites in the group. Although elites themselves sometimes split into rival factions, more often than not, when push comes to shove, they will unite and work to preserve their elite status. The clan tends to look after its own, all the more so among the powerful. They will inevitably manage to bend the group rules to ensure they tilt in their favor. In these democratic times, they will try to cover this up by posturing that what they are doing is for the greater good of the group. If the elites prosper, so will everyone else, they say. But you will never actually see the elite faction doing things that will lessen their power, or making true sacrifices. Somehow it is always those not among the elites who must make the sacrifices. Try not to fall for their rationalizations or cover stories, and to see this faction for what it is.
—
Your task as a student of human nature is twofold: First, you must become a consummate observer of yourself as you interact with groups of any size. Begin with the assumption that you are not nearly as much of an individual as you imagine. To a great extent, your thoughts and belief system are heavily influenced by the people who raised you, your colleagues at work, your friends, and the culture at large. Be ruthlessly frank with yourself. Look at how your ideas and beliefs alter the longer you stay at a job or within a particular group. You are under subtle pressure to get along and to fit in, and you will respond to this without being aware.
To see this clearly, think of how many times you have promoted an idea that is contrary to what the group wants on some fundamental issue and held on to this idea for a long period. It will probably be quite rare. Look at the bad decisions the group has taken, and how often you went along with them. If this conformity becomes too ingrained in you, you will lose the ability to reason on your own, your most prized possession as a human. As a thought experiment, sometimes try entertaining an idea that is the very opposite of the group you belong to or the conventional wisdom. See if there is any value in deliberately going against the grain.
We are all permeable to the influence of the group. What makes us more permeable is our insecurities. The less we are certain about our self-worth as individuals, the more we are unconsciously drawn toward fitting in and blending ourselves into the group spirit. Gaining the superficial approval of group members by displaying our conformity, we cover up our insecurities to ourselves and to others. But this approval is fleeting; our insecurities gnaw at us, and we must continually get people's attention to feel validated. Your goal must be to lower your permeability by raising your self-esteem. If you feel strong and confident about what makes you unique—your tastes, your values, your own experience—you can more easily resist the group effect. Furthermore, by relying upon your work and accomplishments to anchor your self-opinion, you won't be so tied to constantly seeking approval and attention.
It is not that you become self-absorbed or cut off from the group—outwardly you do what you can to fit in, but inwardly you subject the ideas and beliefs of the group to constant scrutiny, comparing them with your own, adapting parts or all of those that have merit and rejecting others that go against your experience. You are putting the focus on the ideas themselves, not on where they come from.
Your second task is to become a consummate observer of the groups you belong to or interact with. Consider yourself an anthropologist studying the strange customs of an alien tribe. Look deeply at the culture of your group, how it "feels" from within, the feeling contrasted to other groups you have worked with or belonged to. You are catching the social force as it molds the group into an organism, the sum greater than its parts.
Most people intuitively sense the rules and codes of behavior in the group. You want to take this further by observing these rules in action and making your knowledge of them more conscious: Why do they exist? What do they say about the group? Gaining a deeper appreciation of the culture and codes will make it much easier to navigate the social space and maintain a degree of detachment. You will not try to change what cannot be changed. When it comes to the inevitable factions that emerge, it is better to keep yourself unaligned and let others fight over you. You do not need to belong to a faction to derive a narcissistic boost. What you want within the group is strategic options and room to maneuver, to have many allies and widen your power base.
Your goal in this second task is to maintain as tight a grip on reality as possible. Groups tend to share beliefs and ways of looking at the world that are one-sided. They give greater weight to information that fits into their preconceived notions. They exaggerate qualities of rivals or enemies. They become overoptimistic about their plans. Taken far enough, the group can hold beliefs that are quite delusionary, and its actions can border on madness. Observing the group with a degree of distance will help you be aware of the distorting effect on your perception that can come from being so embedded within a group. Your strategies and decisions will be all the more effective for this.
Just as groups tend to exert a downward pull on our emotions and behavior, we can also experience or imagine the opposite—a group that exerts an upward pull. We shall call this ideal the reality group. It consists of members who feel free to contribute their diverse opinions, whose minds are open, and whose focus is on getting work done and cooperating on a high level. By maintaining your individual spirit and your grip on reality, you will help create or enrich this ideal team of people. (For more on this, see "The Reality Group" on this page.) This ability to observe the group and detach ourselves is more critical now than ever for several reasons. In the past, people's sense of belonging to certain groups was more stable and secure. To be a Baptist or a Catholic or a communist or a French citizen provided one with a strong sense of identity and pride. With the diminishing power of these large-scale belief systems, we have lost this inner security, and yet we retain the same profound human need to belong. So many of us are searching for groups to join, hungry for the approval of others who share our values. We are more permeable than ever. This makes us eager to become a member of the latest cult or political movement. It makes us highly susceptible to the influence of some unscrupulous populist leader who preys upon this need.
Instead of forming large-scale groups, we now form tribes of diminishing size, to get a greater narcissistic boost. We view larger groups with suspicion. Social media abets this dynamic by making it easier to spread the narrowly focused views and values of the tribe and making them viral. But these tribes don't last long; they are continually disappearing or regrouping or splitting apart. And so the ancient need to belong is never satisfied and drives us mad.
Tribalism has its roots in the deepest and most primitive parts of our nature, but it is now coupled with much greater technological prowess, which makes it all the more dangerous. What allowed us thousands of years ago to bind our group tightly and survive could now easily lead to our extinction as a species. The tribe feels its very existence at stake by the presence of the enemy. There is little middle ground. Battles can be more intense and violent between tribes.
The future of the human race will likely depend on our ability to transcend this tribalism and to see our fate as interconnected with everyone else's. We are one species, all descendants of the same original humans, all brothers and sisters. Our differences are mostly an illusion. Imagining differences is part of the madness of groups. We must see ourselves as one large reality group and experience a deep sense of belonging to it. To solve the man-made problems threatening us will require cooperation on a much higher level and a practical spirit missing from the tribe. This does not mean the end of diverse cultures and the richness that comes with them. In fact, the reality group encourages inner diversity.
We must come to the conclusion that the primary group we belong to is that of the human race. That is our inevitable future. Anything else is regressive and far too dangerous.
The Court and Its Courtiers
Any type of court obviously revolves around the leader, the courtiers' power depending on the relative closeness of their relationship with this leader. Although leaders come in many varieties, one dynamic is fairly universal: the courtiers (minus the cynical types, see below) will tend to idealize those in power. They will see their leaders as smarter, cleverer, more perfect than is the reality. This will make it easier for them to justify their fawning behavior.
This dynamic is similar to what we all experienced in childhood: we idealized our parents in order to feel more secure about the power they had over us. It was too frightening to imagine our parents as weak or incompetent. Dealing with authority figures in the court tends to regress us to our childhood and the family dynamic. The way we adapted to our parents' power and the presence of our siblings will play itself out again in adult form in the court. If we felt the deep need to please our parents in every way in order to feel more secure, we will become the pleaser type in the court. If we resented our siblings for the parental attention they drew away from us, and tried to dominate these siblings, we will be the envious type and resort to passive aggression. We may want to monopolize the leaders' attention as we once tried to do with our mother or father.
And so we can say that courtiers tend to fall into certain types, depending on deep patterns stemming from childhood. Some of these types can become quite dangerous if they accumulate power within the court, and they are usually adept at disguising their negative qualities in order to rise from within. It is best to be able to identify them as early as possible and take necessary defensive action. The following are seven of the more common types you will find.
The Intriguer: These individuals can be particularly difficult to recognize. They seem intensely loyal to the boss and to the group. No one works harder or is more ruthlessly efficient. But this is a mask they wear; behind the scenes they are continually intriguing to amass more power. They generally have a disdain for the boss that they are careful to conceal. They feel they could do the job better, and they yearn to prove this. Perhaps they had competitive issues in childhood with the father figure.
In the court of Richard Nixon, Alexander Haig (1924–2010) epitomized this type. A graduate of West Point and a decorated war hero in Vietnam, he was hired as one of several assistants to Henry Kissinger, Nixon's national security adviser. Kissinger's own little court was filled with men with brilliant academic backgrounds. Haig could not compete on this level; he stayed away from policy arguments. Instead, he so expertly tailored himself to the desires and needs of Kissinger that he quickly rose from within. He organized Kissinger's desk, streamlined his schedule, and would do the lowliest task, even helping his boss dress for an important evening. He silently suffered Kissinger's numerous and volcanic temper tantrums. But what Kissinger did not realize was the depth of Haig's ambitions and his contempt for his boss. He was continually playing to the real boss in the game, Nixon himself.
While Kissinger was out most evenings attending some party, Nixon would see the light on in Haig's office at all hours. Nixon, a workaholic himself, could not help but admire this. Of course, Haig made sure he worked evenings when Nixon was there and would notice him. Soon Nixon was borrowing him for his own tasks. In 1973, as the Watergate scandal blossomed, Nixon appointed Haig as his chief of staff. This infuriated Kissinger—not only did he feel Haig had used him for his own purposes, but he was now having to report to Haig as a superior. To make matters worse, Haig had seen up close all of Kissinger's weaknesses and had a lot of dirt on him, and Kissinger was certain he would be sharing this information with Nixon, who loved such gossip. To colleagues Haig could be chummy and even disarming. But behind the scenes he undercut almost everyone in his path, wiretapping their phones, putting his name on their ideas and memos.
As the Watergate crisis deepened and Nixon fell into a depression, Haig slowly took over operations, with a zeal that surprised and disgusted many. For several months, he became the de facto president. This pattern repeated throughout his career. As Ronald Reagan's secretary of state, after the assassination attempt on the president in 1981, Haig told reporters, "I am in control here."
In identifying this type, you must look behind the efficient and loyal front and even the charm. Keep your eye instead on their maneuvers and their impatience to rise from within. Look at their past record for signs of intrigue. They are masters at making leaders, and others, dependent on their efficiency as means of binding them and securing their own position. Pay attention to that little extra zeal they display to please the boss and make themselves useful. Realize that when they are looking at you, they are thinking of how they can use you as a tool or stepping-stone. Imagining themselves blessed with brilliance, they have little compunction in doing whatever is necessary to advance themselves. It is best to keep your distance and not become one of their pawns, nor their enemy.
The Stirrer: This type is generally riddled with insecurities but adept at disguising them from those in the court. They feel deep wells of resentment and envy for what others seem to have that they don't, part of their childhood pattern. Their game is to infect the group with doubts and anxieties, stirring up trouble, which puts them at the center of action and may allow them to get closer to the leader. They will often target another courtier who triggers their envy, and they will spread rumors and innuendo about the courtier in question, playing upon the latent envy of other courtiers. They will be full of secret information for the leader about those who might be less than perfectly loyal. The more turmoil and emotions they can stir up, the better they can take advantage of the situation.
If a rebellion of some sort suddenly erupts within the court, you can be sure they had a finger in it. All it takes is one good Stirrer in a court to create endless drama and discord, making life intolerable for everyone. They actually get a secret pleasure from doing so. They will cover their tracks by being hyperrighteous and indignant about the "betrayals" of others. They project such a front of loyalty and devotion to the cause that it is hard to suspect them of being so manipulative.
If you notice courtiers who "innocently" share with you some rumor, be wary—they could be of this type, and you may be the target of such rumors at some point. If you feel the group succumbing to viral anxiety about some vague threat, try to locate the source of this—you might have a Stirrer in your midst. They can be tricky—they can project an extra cheery and optimistic front to conceal the churning negativity within. Always look behind the mask and notice the secret delight they have when something bad happens. When dealing with a known Stirrer, do not directly or indirectly insult or show disrespect. Even though they are quite insensitive to the feelings of those they malign, they are hypersensitive to any sign of disrespect to them, and since they have fewer compunctions than you, they will make your life miserable through their passive-aggressive campaigns.
The Gatekeeper: The goal of the game for these types is gaining exclusive access to leaders, monopolizing the flow of information to them. They may resemble the Intriguer in their willingness to use people to get to this position, but unlike that type, their objective is not to take over power. They are motivated not by a secret disdain for others but by their intense adoration for the person on top. They often rise to the position by fawning over the genius and perfection of the leader, whom they idealize. (There might even be a slight sexual edge to their attraction.) They ingratiate themselves with leaders by giving them a great deal of narcissistic supply. As Gatekeepers, they keep away irritating courtiers and buffer leaders from petty political struggles, which seems to make them quite useful.
In gaining such proximity, they also get to see the leaders' dark sides and learn of their weaknesses; this unconsciously binds leaders even more tightly to Gatekeepers, whom they might fear alienating. Having such power over the admired leader is their endgame. This type can also become the policeman or policewoman in the court, making sure the group adheres to the ideas and beliefs of the leader.
Once such types are installed in power, they are extremely dangerous—running afoul of them in any way will cut off key access to the one player on the board who matters the most, and other perks. Recognize them early on by their shameless sycophancy toward the boss. These types obviously wear a very different face to other courtiers from what they present to leaders, and you can try to gather evidence to reveal their duplicity to the leader before it is too late. But they generally are masters at understanding and playing to the insecurities of bosses and come to know them better than you do. They can easily turn your efforts around. In general, it is best to recognize their power and remain on their good side. If you're a leader, beware of such types. They will tend to isolate you from the group, and isolation is dangerous.
The Shadow Enabler: Leaders are often in a difficult position. They have to bear the responsibility for what happens to the group and the stress that goes with that. At the same time, they must maintain a reputation that is above reproach. More than others, they have to keep their Shadow side (see chapter 9) under wraps. This could be extramarital desires they have had to repress, or paranoia about the loyalty of everyone around them, or the craving to do some violence against a hated enemy. Unconsciously their Shadow is yearning to come out. In steps the Enabler, one of the cleverest and most diabolical courtiers of all.
These types often are closer to their own Shadow, aware of their own darkest yearnings. In childhood they probably felt these desires deeply but had to repress them, which made such desires all the more powerful and obsessive. As adults, they search for complicit partners with whom they can bring the Shadow out into the open. They are masters at detecting repressed desires in others, including leaders. They may begin in conversation to broach somewhat taboo subjects, but in a nonthreatening, jocular way. The leader falls into the spirit and opens up a bit. Having established contact with the leader's Shadow, the Enabler then takes this further, with suggestions of possible actions for leaders, ways to vent their frustrations, with the Enabler handling it all and serving as protection.
Charles Colson, special counsel to President Nixon, carved out just such a role for himself. He knew his boss to be quite paranoid about all of the enemies supposedly surrounding him. Nixon was also quite insecure about his own masculinity and yearned to punish his purported enemies and display some swagger. He felt deeply frustrated in not being able to act on these desires. Colson played on his worst instincts, allowing Nixon to vent his feelings in meetings and then insinuating ways to act on them, such as revenge schemes against hated reporters. Nixon found this too tempting and too therapeutic to resist. Colson shared some of these hidden sadistic desires himself, and so this was the perfect way for him to live out his own Shadow.
In any court, there are inevitably those with a low character, who live for scheming and knocking heads. They are not overtly violent or evil but simply have fewer compunctions than others. If they are Enablers and inveigle their way into a position close to the boss, there is little you can do against them. It is too dangerous to cross such types, unless what they are planning is so dark that it is worth risking your own position to stop them. Take heart that their careers are generally short. They often serve as the fall guy if what they advocated, or acted on, becomes public. Be aware that they may try to play the game with you. Do not take the first step into any dubious actions they are trying to draw you into. Your clean reputation is the most important thing you possess. Maintain a polite distance.
The Court Jester: Almost every court has its Jester. In the past they wore a cap and bells, but today they come in different varieties and looks. They can be the court cynic and scoffer, who has license to poke fun at almost everyone and everything, including sometimes the leaders themselves, who tolerate this because it shows their apparent lack of insecurity and sense of humor. Another variety is the domesticated rebel. Such types are allowed to go against the dress code, display looser behavior, and espouse unconventional opinions. They can be a bit flamboyant. In meetings, unlike anyone else, they are allowed to come up with wild opinions contrary to the group. Such nonconformists prove that the leaders encourage the free exchange of opinions, at least in appearance.
These types fall into such roles because secretly they have a fear of responsibility and a dread of failing. They know that as Jesters they are not taken seriously and are given little actual power. Their humor and antics give them a place in the court without the stress of actually having to get things done. Their "rebelliousness" never really represents a threat or challenge to the status quo. In fact, they make it so others in the group can feel a bit superior to the in-house oddball, more comfortable in conforming to the norm.
Never take their existence as a sign that you can freely imitate their behavior. There is rarely more than one Jester per court for a reason. If you feel the pull to rebel against the norms of the group, better to keep it as subtle as possible. Often the modern court will tolerate differences in appearances but not so much in ideas and political correctness. Better to reserve your nonconformity for your private life, or until you have amassed more power.
The Mirrorer: These types are often among the most successful courtiers of all, because they are capable of playing the double game to the hilt—they are adept at charming leaders and fellow courtiers, maintaining a broad base of support. Their power is based on the idea that everyone at heart is a narcissist. They are masters at reflecting back to people their own moods and ideas, making them feel validated without sensing the manipulation, as opposed to using overt flattery.
In the court of Franklin Delano Roosevelt, Frances Perkins, FDR's secretary of labor and longtime adviser, was the consummate player of this game. She had high levels of empathy and could sense Roosevelt's moods. She would adapt to them. She knew he loved to hear stories, so any idea she presented to him she would present with some type of story line, and this would charm him. She listened to whatever he said with much more attention than anyone else and could later refer verbatim to something "brilliant" he had said, which proved how deeply she had listened.
If she was going to recommend an action that might meet some resistance, she would couch it as one of his own ideas from the past, but with a slight modification of her own. She could decipher the meaning of his various types of smiles, knowing when she could go further with her idea and when to stop in her tracks. And she made certain to confirm his idealized image of himself as the noble warrior fighting on behalf of the disenfranchised. To other courtiers, she presented herself in the most nonthreatening manner, never making a show of her influence over her boss and applying the same type of charm to everyone who crossed her path. In this way she made it hard to feel threatened or envious of her powers.
This is a role you might want to consider playing in the court because of the power it brings, but to pull it off you will have to be a great reader of people, sensitive to their nonverbal cues. You want to be able to mirror their moods, not just their ideas. This will cast a spell over them and lower their resistance. With leaders, you must be aware of their idealized opinion of themselves and always confirm it in some way, or even encourage them to live up to it. Those on top are lonelier and more insecure than you imagine, and they will lap this up. As mentioned before, overt flattery can be dangerous because people can see through it, but even if they see through your mirroring, they will remain charmed and want more.
The Favorite and the Punching Bag: These two types occupy the highest and lowest rungs of the court. Every king or queen must have his or her Favorite within the court. As opposed to the other types, whose power generally depends on efficiency and demonstrations of abject loyalty, the Favorite's rise in power is often based on cultivating a more personal, friend-like relationship. Early on, they act relaxed and chummy with the leader, without seeming disrespectful. Many leaders are secretly dying to not have to be so formal and in control. Sometimes leaders who are lonely will pick out one person to occupy this position. With the Favorite, they will gladly share secrets and bestow favors. This, of course, will stir up the envy of other courtiers.
This position is fraught with danger. First, it depends on the friendly feelings of leaders, and such feelings are inevitably fickle. People are more sensitive to the words or actions of friends, and if they feel somehow disappointed or betrayed in any way, they can go from liking to hating the former friend. Second, the Favorite receives so much privileged treatment that they often become arrogant and entitled. Leaders might tire of their spoiled behavior. Courtiers are already envious of the Favorite, but their increased arrogance only alienates them further. When Favorites fall from grace—and history is littered with such stories—the fall is hard and painful. No one comes to their defense, and because their rise did not depend on any special skill, they often have nowhere else to go. Try to avoid being lured into taking this position. Make your power dependent on your accomplishments and your usefulness, not on the friendly feelings people have for you.
Much as in any children's playground, in the court there is almost always a person who plays the role of the Punching Bag, whom everyone feels encouraged to laugh at in some way and feel superior to. People today are more politically correct and careful, and yet this human need for a Punching Bag is too embedded in our nature. People will base their feeling of superiority on the Punching Bag's supposed incompetence, or unorthodox opinions, or lack of sophistication, whatever makes them seem different and somehow inferior. Much of their ridicule will be behind the back of the targets, but they will sense it. Do not engage in this dynamic. It will coarsen and debase you. See everyone in the court as your potential ally. Within the ruthless environment of the court, try to befriend the Punching Bag, showing a different way of behaving and taking the fun out of this cruel game.
The Reality Group
When a group of people fails in some enterprise, we often see the following dynamic play itself out: The first reaction is to look at the actors involved and affix blame. Perhaps it was the overambitious leader who led the group into failure, or the incompetent lieutenant, or the very shrewd adversary. Perhaps some bad luck was involved as well. The leader or lieutenant may be fired and a new team brought in. Leadership learns a few lessons from the experience, and these are shared. Everyone in the group feels satisfied and ready to move on. Then, a few years down the line, nearly the same problem and the same type of failure recurs, and the same tired solutions are recycled.
The reason for this common pattern is simple: what is really at fault is the dysfunctional dynamic of the group, which tends to produce incompetent lieutenants and grandiose leaders. And unless it is fixed, the problems keep recurring with different faces.
In a dysfunctional culture, the members are often confused about their roles and the overall direction of the group. Amid such confusion, people start to think more of their own interests and agendas, and they form factions. Worried more about their status than the health of the group, their egos become touchy, and they obsess over who's getting more. In this contentious atmosphere, the bad apples—the Stirrers, the men and women of low character—find numerous ways to stir trouble and promote themselves. Those who excel at schmoozing and playing politics but little else often thrive, rise to the top, and become lieutenants. Mediocrity is preferred and rewarded.
Leaders find themselves dragged down by all the internal dissension and gamesmanship. Feeling vulnerable, they surround themselves with courtiers who tell them what they want to hear. Inside this court cocoon, leaders hatch ill-conceived and grandiose plans, which are encouraged by the spineless courtiers. Firing the leader or lieutenants won't change anything. The next ones will simply find themselves infected and transformed by the dysfunctional culture.
What we must do to avoid this trap is to alter our perspective: instead of instantly focusing on individuals and the drama of the failed action, we must focus on the overall group dynamic. Fix the dynamic, create a productive culture, and not only will we avoid all of the above evils but we will trigger a much different, upward pull within the group.
What creates a functional, healthy dynamic is the ability of the group to maintain a tight relationship to reality. The reality for a group is as follows: It exists in order to get things done, to make things, to solve problems. It has certain resources it can draw upon—the labor and strengths of its members, its finances. It operates in a particular environment that is almost always highly competitive and constantly changing. The healthy group puts primary emphasis on the work itself, on getting the most out of its resources and adapting to all of the inevitable changes. Not wasting time on endless political games, such a group can accomplish ten times more than the dysfunctional variety. It brings out the best in human nature—people's empathy, their ability to work with others on a high level. It remains the ideal for all of us. We shall call this ideal the reality group.
Certainly, a true reality group is a rare occurrence in history—to some degree we saw it in action with the famed battalions of Napoleon Bonaparte, or the early years of IBM under Thomas Watson, or the initial cabinet Franklin Roosevelt formed, or the film team assembled by the great director John Ford that worked with him for decades, or the Chicago Bulls under basketball coach Phil Jackson. From these examples, and others, we can learn some valuable lessons about the components of the reality group and how leaders can shape one.
The following are five key strategies for achieving this, all of which should be put into practice. Keep in mind that if you inherit a culture that is firmly set and dysfunctional, your job is harder and it will take more time. You need to be resolute in the changes you want to effect and have patience, being careful that the culture does not slowly assimilate you. Think of it as war, and the enemy is not individuals but the dysfunctional group dynamic.
Instill a collective sense of purpose. That social force that compels people to want to belong and to fit in you want to capture and channel for a higher purpose. You accomplish this by establishing an ideal—your group has a definite purpose, a positive mission that unites its members. This could be creating a product that is superior and unique, that makes life easier or brings pleasure; or improving conditions for those in need; or solving some seemingly intractable problem. This is the ultimate reality of the group, why it was formed in the first place. This purpose is not vague or implied but clearly stated and publicized. No matter the type of work, you want to emphasize excellence and creating something of the highest possible quality. Making money or being successful should be a natural result of this ideal and not the goal itself.
To make this work, the group must practice what you preach. Any signs of hypocrisy or noticeable discrepancy between the ideal and the reality will destroy your efforts. You want to establish a track record of results that reflect the group's ideal. Groups will tend to lose connection to their original purpose, particularly with any success. You want to keep reminding the group of its mission, adapting it if necessary but never drifting from this core.
We often like to reduce the behavior of people to base motives—greed, selfishness, the desire for attention. Certainly we all have a base side. But we also possess a nobler, higher side that often is frustrated and cannot find expression in the ruthless world today. Making people feel an integral part of a group creating something important satisfies a deep yet rarely met human need. Once members experience this, they are motivated to keep the healthy dynamic alive and vital. With its relatively high esprit de corps, the group will police itself. People who are petty and all about ego will stand out and be isolated. With clarity about what the group represents and the role they are to play, members are less likely to form factions. Everything becomes easier and smoother if you instill this collective purpose.
Assemble the right team of lieutenants. As the leader of a reality group, you need the ability to focus on the larger picture and the overall goals that matter. You have only so much mental energy, and you must marshal it wisely. The greatest obstacle to this is your fear of delegating authority. If you succumb to micromanaging, your mind will become clouded by all the details you try to keep on top of and the battles among the courtiers. Your own confusion then filters down through the group, ruining the effect of the first strategy.
What you need to do from the outset is to cultivate a team of lieutenants, imbued with your spirit and the collective sense of purpose, whom you can trust to manage the execution of ideas. To achieve this, you must have the right standards—you do not base your selection on people's charm, and never hire friends. You want the most competent person for the job. You also give great consideration to their character. Some people can be brilliant, but in the end their poisonous personalities and egos make them a drain on the group's spirit. (For more on judging character, see chapter 4.) You select for this team people who have skills that you lack, each individual with their particular strengths. They know their roles. You also want this team of lieutenants to be diverse in temperament, background, and ideas. They show a willingness to speak up and take initiative, all within the framework of the group's purpose. They can even challenge some rules that seem outdated. Feeling a part of a team but able to bring their own creativity to the tasks will bring out the best in them, and this spirit will spread throughout the group.
For this team of lieutenants, and for the group as a whole, you want to make sure that members are treated more or less equally—no one has special privileges; rewards and punishments are doled out fairly and evenly. If particular individuals are not living up to the ideal, you get rid of them. Now if you bring in new lieutenants, they naturally are absorbed into the healthy dynamic. You are also leading from the front. If there are sacrifices to be made, you share in them as much as any member. In doing all of this, you will make it harder for people to feel envious and resentful, which can sow divisions and make people political.
Let information and ideas flow freely. As the group evolves, your greatest danger is the slow formation of a bubble around you. The lieutenants, trying to ease your burdens, may eventually isolate you from what is happening throughout the group and filter the information they provide you. Without realizing it, they tell you what they believe will please you and keep out the noise that is important to hear. Your perspective on reality slowly becomes distorted and your decisions reflect this.
Without becoming overwhelmed by details, you need to establish a very different dynamic. Consider the open communication of ideas and information—about rivals, about what is happening on the streets or among your audience—the lifeblood of the group. This was the secret to the success of Napoleon Bonaparte on the battlefield. He personally reviewed the concise reports sent to him by his field marshals, lieutenants, and others all the way down the chain of command, including even foot soldiers. This gave him several lines of perspective as to the performance of the army and the actions of the enemy. He wanted as much unfiltered information as possible before deciding on a strategy. He kept such reports to a reasonably small number, but their diversity is what gave him such a clear picture.
To achieve this, you want to encourage frank discussion up and down the line, with members trusting that they can do so. You listen to your foot soldiers. You want your meetings to be lively, with people not overly concerned about bruising egos and causing offense; you want a diversity of opinions. To allow for such openness, you must be careful in these discussions to not signal your own preference for a particular option or decision, as this will subtly tip the team into following your lead. Even bring in experts and outsiders to broaden the group's perspective.
The more expansive the deliberation process, the greater the connection to reality, and the better your decisions. Of course, you can take too much time in this process, but most people sin in the opposite direction, making hurried decisions on highly filtered information. You also want to establish as much transparency as possible: when decisions are made, you share with the team how they came about and for what purpose.
Extend this open communication to the ability for the group to criticize itself and its performance, particularly after any mistakes or failures. Try to turn this into a positive and lively experience, with the focus not on scapegoats but on the overall functioning of the group, which was not up to par. You want the group to keep learning and improving. Learning from mistakes will make the team that much more confident moving forward.
Infect the group with productive emotions. In the group setting, people are naturally more emotional and permeable to the moods of others. You must work with human nature and turn this into a positive by infecting the group with the proper set of emotions. People are more susceptible to the moods and attitudes of the leader than of anyone else. Productive emotions would include calmness. Phil Jackson, the most successful basketball coach in history, noticed that a lot of other coaches would try to rev up the team before a game, get them excited and even angry. He found it much more productive to instill a sense of calmness that helped the players execute the game plan and not overreact to the ups and downs in the game. As part of this strategy, always keep the group focused on completing concrete tasks, which will naturally ground and calm them.
Infect the group with a sense of resolution that emanates from you. You are not upset by setbacks; you keep advancing and working on problems. You are persistent. The group senses this, and individuals feel embarrassed for becoming hysterical over the slightest shift in fortune. You can try to infect the group with confidence, but be careful that this does not slip into grandiosity. Your confidence and that of the group mostly stems from a successful track record. Periodically change up routines, surprise the group with something new or challenging. This will wake them up and stir them out of the complacency that can settle into any group that achieves success.
Most important, showing a lack of fear and an overall openness to new ideas will have the most therapeutic effect of all. The members will become less defensive, which encourages them to think more on their own, and not operate as automatons.
Forge a battle-tested group. It is essential that you know your group well, its strengths and weaknesses and the maximum you can expect of it. But appearances can be deceiving. In their day-to-day work, people can seem motivated, connected, and productive. But add some stress or pressure or even a crisis, and suddenly you see a whole other side of them. Some begin to think more about themselves and disconnect from the group spirit; others become far too anxious and infect the group with their fears. Part of the reality you need to be on top of is the actual strength of your team.
You want to be able to gauge the relative inner toughness of people before you are thrust into a crisis. Give various members some relatively challenging tasks or shorter deadlines than usual, and see how they respond. Some people rise to the occasion and even do better under such stress; consider such people a treasure to hoard. Lead the team itself into an action that is novel and slightly riskier than usual. Observe carefully how individuals react to the slight amount of chaos and uncertainty that unfold from this. Of course, in the aftermath of any crises or failures, use such moments as a way to review people's inner strength or lack of it. You can tolerate a few fearful types who have other virtues, but not too many.
In the end, you want a group that has been through a few wars, dealt with them reasonably well, and now is battle-tested. They do not wilt at the sign of new obstacles and in fact welcome them. With such a group, you can slowly expand the limits of what you can ask of them, and the members feel a powerful upward pull to meet challenges and prove themselves. Such a group can move mountains.
—
Finally, we like to focus on the psychological health of individuals, and how perhaps a therapist could fix any problems they might have. What we don't consider, however, is that being in a dysfunctional group can actually make individuals unstable and neurotic. The opposite is true as well: by participating in a high-functioning reality group, we can make ourselves healthy and whole. Such experiences are memorable and life-changing. We learn the value of cooperating on a higher level, of seeing our fate as intertwined with those around us. We develop greater empathy. We gain confidence in our own abilities, which such a group rewards. We feel connected to reality. We are brought into the upward pull of the group, realizing our social nature on the high level it was intended for. It is our duty as enlightened humans to create as many such groups as possible, making society healthier in the process.
Madness is something rare in individuals—but in groups, parties, peoples, and ages it is the rule.
—Friedrich Nietzsche
مشارکت کنندگان در این صفحه
تا کنون فردی در بازسازی این صفحه مشارکت نداشته است.
🖊 شما نیز می‌توانید برای مشارکت در ترجمه‌ی این صفحه یا اصلاح متن انگلیسی، به این لینک مراجعه بفرمایید.