سرفصل های مهم
خود دوستی را به یکدلی تبدیل کن
توضیح مختصر
زمان مطالعه

93 دقیقه

سطح

خیلی سخت
دانلود اپلیکیشن «زیبوک»
این درس را می‌توانید به بهترین شکل و با امکانات عالی در اپلیکیشن «زیبوک» بخوانید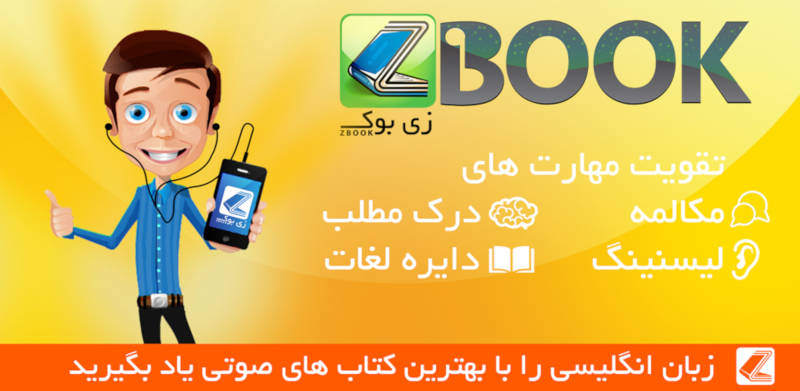 متن انگلیسی درس
2 Transform Self-love into Empathy
The Law of Narcissism
We all naturally possess the most remarkable tool for connecting to people and attaining social power—empathy. When cultivated and properly used, it can allow us to see into the moods and minds of others, giving us the power to anticipate people's actions and gently lower their resistance. This instrument, however, is blunted by our habitual self-absorption. We are all narcissists, some deeper on the spectrum than others. Our mission in life is to come to terms with this self-love and learn how to turn our sensitivity outward, toward others, instead of inward. We must recognize at the same time the toxic narcissists among us before getting enmeshed in their dramas and poisoned by their envy.
The Narcissistic Spectrum
From the moment we are born, we humans feel a never-ending need for attention. We are social animals to the core. Our survival and happiness depend on the bonds we form with others. If people do not pay attention to us, we cannot connect to them on any level. Some of this is purely physical—we must have people looking at us to feel alive. As those who have gone through long periods of isolation can attest, without eye contact we begin to doubt our existence and to descend into a deep depression. But this need is also deeply psychological: through the quality of attention we receive from others, we feel recognized and appreciated for who we are. Our sense of self-worth depends on this. Because this is so important to the human animal, people will do almost anything to get attention, including committing a crime or attempting suicide. Look behind almost any action, and you will see this need as a primary motivation.
In trying to satisfy our hunger for attention, however, we face an inevitable problem: there is only so much of it to go around. In the family, we have to compete with our siblings; at school, with classmates; at work, with colleagues. The moments in which we feel recognized and appreciated are fleeting. People can largely be indifferent to our fate, as they must deal with their own problems. There are even some who are downright hostile and disrespectful to us. How do we handle those moments when we feel psychologically alone, or even abandoned? We can double our efforts to get attention and notice, but this can exhaust our energy and it can often have the opposite effect—people who try too hard seem desperate and repulse the attention they want. We simply cannot rely on others to give us constant validation, and yet we crave it.
Facing this dilemma from early childhood on, most of us come up with a solution that works quite well: we create a self, an image of ourselves that comforts us and makes us feel validated from within. This self is composed of our tastes, our opinions, how we look at the world, what we value. In building this self-image, we tend to accentuate our positive qualities and explain away our flaws. We cannot go too far in this, for if our self-image is too divorced from reality, other people will make us aware of the discrepancy, and we will doubt ourselves. But if it is done properly, in the end we have a self that we can love and cherish. Our energy turns inward. We become the center of our attention. When we experience those inevitable moments when we are alone or not feeling appreciated, we can retreat to this self and soothe ourselves. If we have moments of doubt and depression, our self-love raises us up, makes us feel worthy and even superior to others. This self-image operates as a thermostat, helping us to regulate our doubts and insecurities. We are no longer completely dependent on others for attention and recognition. We have self-esteem.
This idea might seem strange. We generally take this self-image completely for granted, like the air we breathe. It operates on a largely unconscious basis. We don't feel or see the thermostat as it operates. The best way to literally visualize this dynamic is to look at those who lack a coherent sense of self—people we shall call deep narcissists.
In constructing a self that we can hold on to and love, the key moment in its development occurs between the ages of two and five years old. As we slowly separate from our mother, we face a world in which we cannot get instant gratification. We also become aware that we are alone and yet dependent on our parents for survival. Our answer is to identify with the best qualities of our parents—their strength, their ability to soothe us—and incorporate these qualities into ourselves. If our parents encourage us in our first efforts at independence, if they validate our need to feel strong and recognize our unique qualities, then our self-image takes root, and we can slowly build upon it. Deep narcissists have a sharp break in this early development, and so they never quite construct a consistent and realistic feeling of a self.
Their mothers (or fathers) might be deep narcissists themselves, too self-absorbed to acknowledge the child, to encourage its early efforts at independence. Or alternatively the parents could be enmeshers—overinvolved in the child's life, suffocating it with attention, isolating it from others, and living through its advancement as a means to validate their own self-worth. They give the child no room to establish a self. In the backgrounds of almost all deep narcissists we find either abandonment or enmeshment. The result is that they have no self to retreat to, no foundation for self-esteem, and are completely dependent on the attention they can get from others to make them feel alive and worthy.
In childhood, if such narcissists are extroverts, they can function reasonably well, and even thrive. They become masters at attracting notice and monopolizing attention. They can appear vivacious and exciting. In a child, such qualities can seem a sign of future social success. But underneath the surface, they are becoming dangerously addicted to the hits of attention they stimulate to make them feel whole and worthy. If they are introverts, they will retreat to a fantasy life, imagining a self that is quite superior to others. Since they will not get validation of this self-image from others because it is so unrealistic, they will also have moments of great doubt and even self-loathing. They are either a god or a worm. Lacking a coherent core, they could imagine themselves to be anyone, and so their fantasies will keep shifting as they try on new personalities.
The nightmare for deep narcissists generally arrives in their twenties and thirties. They have failed to develop that inner thermostat, a cohesive sense of self to love and depend upon. The extroverts must constantly attract attention to feel alive and appreciated. They become more dramatic, more exhibitionistic and grandiose. This can become tiresome and even pathetic. They have to change friends and scenes so that they can have a fresh audience. Introverts fall deeper into a fantasy self. Being socially awkward yet radiating superiority, they tend to alienate people, increasing their dangerous isolation. In both cases, drugs or alcohol or any other form of addiction can become a necessary crutch to soothe them in the inevitable moments of doubt and depression.
You can recognize deep narcissists by the following behavior patterns: If they are ever insulted or challenged, they have no defense, nothing internal to soothe them or validate their worth. They generally react with great rage, thirsting for vengeance, full of a sense of righteousness. This is the only way they know how to assuage their insecurities. In such battles, they will position themselves as the wounded victim, confusing others and even drawing sympathy. They are prickly and oversensitive. Almost everything is taken personally. They can become quite paranoid and have enemies in all directions to point to. You can see an impatient or distant look on their face whenever you talk about something that does not directly involve them in some way. They immediately turn the conversation back to themselves, with some story or anecdote to distract from the insecurity behind it. They can be prone to vicious bouts of envy if they see others getting the attention they feel they deserve. They frequently display extreme self-confidence. This always helps to gain attention, and it neatly covers up their gaping inner emptiness and their fragmented sense of self. But beware if this confidence is ever truly put to the test.
When it comes to other people in their lives, deep narcissists have an unusual relationship that is hard for us to understand. They tend to see others as extensions of themselves, what is known as self-objects. People exist as instruments for attention and validation. Their desire is to control them like they control their own arm or leg. In a relationship, they will slowly make the partner cut off contact with friends—there must be no competition for attention.
Some highly talented deep narcissists (see stories starting on this page for examples) manage to find some redemption through their work, channeling their energies and getting the attention they crave through their accomplishments, although they tend to remain quite erratic and volatile. For most deep narcissists, however, it can be difficult to concentrate on their work. Lacking the self-esteem thermostat, they are prone to continually worrying about what others think of them. This makes it hard to actually focus attention outward for long periods of time, and to deal with the impatience and anxiety that comes with work. Such types tend to change jobs and careers quite frequently. This becomes the nail in their coffin—unable to attract genuine recognition through their accomplishments, they are forever thrown back on the need to artificially stimulate attention.
Deep narcissists can be annoying and frustrating to deal with; they can also become quite harmful if we get too close to them. They entangle us in their never-ending dramas and make us feel guilty if we are not continually paying them attention. Relationships with them are most unsatisfying, and having one as a partner or spouse can be deadly. In the end, everything must revolve around them. The best solution in such cases is to get out of their way, once we identify them as a deep narcissist.
There is one variety of this type, however, that is more dangerous and toxic, because of the levels of power he or she can attain—namely the narcissistic leader. (This type has been around for a long time. In the Bible, Absalom was perhaps the first recorded example, but we find frequent references in ancient literature to others—Alcibiades, Cicero, and Emperor Nero, to name a few.) Almost all dictator types and tyrannical CEOs fall into this category. They generally have more ambition than the average deep narcissist and for a while can funnel this energy into work. Full of narcissistic self-confidence, they attract attention and followers. They say and do things that other people don't dare say or do, which seems admirable and authentic. They might have a vision for some innovative product, and because they radiate such confidence, they can find others to help them realize their vision. They are experts at using people.
If they have success, a terrible momentum is set in place—more people are attracted to their leadership, which only inflates their grandiose tendencies. If anyone dares to challenge them, they are more prone than others to go into that deep narcissistic rage. They are hypersensitive. They also like to stir up constant drama as a means to justify their power—they are the only ones who can solve the problems they create. This also gives them more opportunities to be the center of attention. The workplace is never stable under their direction.
Sometimes they can become entrepreneurs, people who found a company because of their charisma and ability to attract followers. They can have creative flair as well. But for many of these leader types, eventually their own inner instability and chaos will come to be mirrored in the company or group they lead. They cannot forge a coherent structure or organization. Everything must flow through them. They have to control everything and everyone, their self-objects. They will proclaim this as a virtue—as being authentic and spontaneous—when really they lack the ability to focus and create something solid. They tend to burn and destroy whatever they create.
Let us imagine narcissism as a way of gauging the level of our self-absorption, as if it existed on a measurable scale from high to low. At a certain depth, let us say below the halfway mark on the scale, people enter the realm of deep narcissism. Once they reach this depth, it is very difficult for them to raise themselves back up, because they lack the self-esteem device. The deep narcissist becomes completely self-absorbed, almost always below the mark. If for a moment they manage to engage with others, some comment or action will trigger their insecurities and they will go plummeting down. But mostly they tend to sink deeper into themselves over time. Other people are instruments. Reality is just a reflection of their needs. Constant attention is their only way of survival.
Above that halfway mark is what we shall call the functional narcissist, where most of us reside. We also are self-absorbed, but what prevents us from falling deep into ourselves is a coherent sense of self that we can rely upon and love. (It is ironic that the word narcissism has come to mean self-love, when it is in fact the case that the worst narcissists have no cohesive self to love, which is the source of their problem.) This creates some inner resiliency. We may have deeper narcissistic moments, fluctuating below the mark, particularly when depressed or challenged in life, but inevitably we elevate ourselves. Not feeling continually insecure or wounded, not always needing to fish for attention, functional narcissists can turn their attention outward, into their work and into building relationships with people.
Our task, as students of human nature, is threefold. First, we must fully understand the phenomenon of the deep narcissist. Although they are in the minority, some of them can inflict an unusual amount of harm in the world. We must be able to distinguish the toxic types that stir up drama and try to turn us into objects they can use for their purposes. They can draw us in with their unusual energy, but if we become enmeshed, it can be a nightmare to disengage. They are masters at turning the tables and making others feel guilty. Narcissistic leaders are the most dangerous of all, and we must resist their pull and see through the façade of their apparent creativity. Knowing how to handle the deep narcissists in our lives is an important art for all of us.
Second, we must be honest about our own nature and not deny it. We are all narcissists. In a conversation we are all champing at the bit to talk, to tell our story, to give our opinion. We like people who share our ideas—they reflect back to us our good taste. If we happen to be assertive, we see assertiveness as a positive quality because it is ours, whereas others, more timid, will rate it as obnoxious and value introspective qualities. We are all prone to flattery because of our self-love. Moralizers who try to separate themselves and denounce the narcissists in the world today are often the biggest narcissists of them all—they love the sound of their voice as they point fingers and preach. We are all on the spectrum of self-absorption. Creating a self that we can love is a healthy development, and there should be no stigma attached to it. Without self-esteem from within, we would fall into deep narcissism. But to move beyond functional narcissism, which should be our goal, we must first be honest with ourselves. Trying to deny our self-absorbed nature, trying to pretend we are somehow more altruistic than others, makes it impossible for us to transform ourselves.
Third and most important, we must begin to make the transformation into the healthy narcissist. Healthy narcissists have a stronger, even more resilient sense of self. They tend to hover closer to the top of the scale. They recover more quickly from any wounds or insults. They do not need as much validation from others. They realize at some point in life that they have limits and flaws. They can laugh at these flaws and not take slights so personally. In many ways, by embracing the full picture of themselves, their self-love is more real and complete. From this stronger inner position, they can turn their attention outward more often and more easily. This attention goes in one of two directions, and sometimes both. First, they are able to direct their focus and their love into their work, becoming great artists, creators, and inventors. Because their outward focus on the work is more intense, they tend to be successful in their ventures, which gives them the necessary attention and validation. They can have moments of doubt and insecurity, and artists can be notoriously brittle, but work stands as a continual release from too much self-absorption.
The other direction healthy narcissists take is toward people, developing empathic powers. Imagine empathy as the realm lying at the very top of the scale and beyond—complete absorption in others. By our very nature, we humans have tremendous abilities to understand people from the inside out. In our earliest years, we felt completely bonded with our mother, and we could sense her every mood and read her every emotion in a preverbal way. Unlike any other animal or primate, we also had the ability to extend this beyond the mother to other caregivers and people in our vicinity.
This is the physical form of empathy that we feel even to this day with our closest friends, spouses, or partners. We also have a natural ability to take the perspective of others, to think our way inside their minds. These powers largely lie dormant because of our self-absorption. But in our twenties and beyond, feeling more confident about ourselves, we can begin to focus outward, on people, and rediscover these powers. Those who practice this empathy often become superior social observers in the arts or sciences, therapists, and leaders of the highest order.
The need to develop this empathy is greater than ever. Various studies have indicated a gradual increase in levels of self-absorption and narcissism in young people since the late 1970s, with a much higher spike since 2000. Much of this can be attributed to technology and the internet. People simply spend less time in social interactions and more time socializing online, which makes it increasingly difficult to develop empathy and sharpen social skills. Like any skill, empathy comes through the quality of attention. If your attention is continually interrupted by the need to look at your smartphone, you are never really gaining a foothold in the feelings or perspectives of other people. You are continually drawn back to yourself, flitting about the surface of social interactions, never really engaging. Even in a crowd, you remain essentially alone. People come to serve a function—not to bond with but to placate your insecurities.
Our brains were built for continual social interaction; the complexity of this interaction is one of the main factors that drastically increased our intelligence as a species. At a certain point, involving ourselves less with others has a net negative effect on the brain itself and atrophies our social muscle. To make matters worse, our culture tends to emphasize the supreme value of the individual and individual rights, encouraging greater self-involvement. We find more and more people who cannot imagine that others have a different perspective, that we are all not exactly the same in what we desire or think.
You must try to run counter to these developments and create empathic energy. Each side of the spectrum has its peculiar momentum. Deep narcissism tends to sink you deeper, as your connection to reality lessens and you are unable to really develop your work or your relationships. Empathy does the opposite. As you increasingly turn your attention outward, you get constant positive feedback. People want to be around you more. You develop your empathic muscle; your work improves; without trying, you gain the attention that all humans thrive on. Empathy creates its own upward, positive momentum.
The following are the four components that go into the empathic skill set.
The empathic attitude: Empathy is more than anything a state of mind, a different way of relating to others. The greatest danger you face is your general assumption that you really understand people and that you can quickly judge and categorize them. Instead, you must begin with the assumption that you are ignorant and that you have natural biases that will make you judge people incorrectly. The people around you present a mask that suits their purposes. You mistake the mask for reality. Let go of your tendency to make snap judgments. Open your mind to seeing people in a new light. Do not assume that you are similar or that they share your values. Each person you meet is like an undiscovered country, with a very particular psychological chemistry that you will carefully explore. You are more than ready to be surprised by what you uncover. This flexible, open spirit is similar to creative energy—a willingness to consider more possibilities and options. In fact, developing your empathy will also improve your creative powers.
The best place to begin this transformation in your attitude is in your numerous daily conversations. Try reversing your normal impulse to talk and give your opinion, desiring instead to hear the other person's point of view. You have tremendous curiosity in this direction. Cut off your incessant interior monologue as best you can. Give full attention to the other. What matters here is the quality of your listening, so that in the course of the conversation you can mirror back to the other person things they said, or things that were left unsaid but that you sensed. This will have a tremendous seductive effect.
As part of this attitude, you are giving people the same level of indulgence that you give yourself. For instance, we all have a tendency to do the following: When we make a mistake, we attribute it to circumstances that pushed us into doing it. But when others make a mistake, we tend to see it as a character flaw, as something that flowed from their imperfect personality. This is known as the attribution bias. You must work against this. With an empathic attitude, you consider first the circumstances that might have made a person do what they did, giving them the same benefit of the doubt as you give yourself.
Finally, adopting this attitude depends on the quality of your self-love. If you feel terribly superior to others, or gripped by insecurities, your moments of empathy and absorption in people will be shallow. What you need is a complete acceptance of your character, including your flaws, which you can see clearly but even appreciate and love. You are not perfect. You are not an angel. You have the same nature as others. With this attitude, you can laugh at yourself and let slights wash over you. From a position of genuine inner strength and resilience, you can more easily direct your attention outward.
Visceral empathy: Empathy is an instrument of emotional attunement. It is hard for us to read or figure out the thoughts of another person, but feelings and moods are much easier for us to pick up. We are all prone to catching the emotions of another person. The physical boundaries between us and other people are much more permeable than we realize. People are continually affecting our moods. What you are doing here is turning this physiological response into knowledge. Pay deep attention to the moods of people, as indicated by their body language and tone of voice. When they talk, they have a feeling tone that is either in sync or not in sync with what they are saying. This tone can be one of confidence, insecurity, defensiveness, arrogance, frustration, elation. This tone manifests itself physically in their voice, their gestures, and their posture. In each encounter, you must try to detect this before even paying attention to what they are saying. This will register to you viscerally, in your own physical response to them. A defensive tone on their part will tend to create a like feeling in you.
A key element you are trying to figure out is people's intentions. There is almost always an emotion behind any intention, and beyond their words, you are attuning yourself to what they want, their goals, which will also register physically in you if you pay attention. For instance, someone you know suddenly shows unusual interest in your life, gives you the kind of attention you've never had before. Is it a real attempt to connect or a distraction, a means of softening you up so they can use you for their own purposes? Instead of focusing on their words, which show interest and excitement, focus on the overall feeling tone that you pick up. How deeply are they listening? Are they making consistent eye contact? Does it feel like even though they are listening to you, they are absorbed in themselves? If you are the object of sudden attention but it seems unreliable, they are probably intending to ask something of you, to use and manipulate you in some way.
This kind of empathy depends largely on mirror neurons—those neurons that fire in our brain when we watch someone do something, such as picking up an object, just as if we were doing it ourselves. This allows us to put ourselves in the shoes of others and to feel what it must be like. Studies have revealed that people who score high on tests of empathy are generally excellent mimics. When someone smiles or winces in pain, they tend to unconsciously imitate the expression, giving them a feel for what others are feeling. When we see someone smiling and in a good mood, it tends to have a contagious effect on us. You can consciously use this power in trying to get into the emotions of others, either by literally mimicking their facial gestures or by conjuring up memories of similar experiences that stirred such emotions. Before Alex Haley began writing Roots, he spent some time in the dark interior of a ship, trying to re-create the claustrophobic horror slaves must have experienced. A visceral connection to their feelings allowed him to write himself into their world.
As an adjunct to this, mirroring people on any level will draw out an empathic response from them. This can be physical, and is known as the chameleon effect. People who are connecting physically and emotionally in a conversation will tend to mimic each other's gestures and posture, both crossing their legs, for instance. To a degree, you can do this consciously to induce a connection by deliberately mimicking someone. Similarly, nodding your head as they talk and smiling will deepen the connection. Even better, you can enter the spirit of the other person. You absorb their mood deeply and reflect it back to them. You create a feeling of rapport. People secretly crave this emotional rapport in their daily lives, because they get it so rarely. It has a hypnotic effect and appeals to people's narcissism as you become their mirror.
In practicing this type of empathy, keep in mind that you must maintain a degree of distance. You are not becoming completely enmeshed in the emotions of another. This will make it hard for you to analyze what you are picking up and can lead to a loss of control that is not healthy. Also, doing this too strongly and obviously can create a creepy effect. The nodding, smiling, and mirroring at selected moments should be subtle, almost impossible to detect.
Analytic empathy: The reason you are able to understand your friends or partner so deeply is that you have a lot of information about their tastes, values, and family background. We have all had the experience of thinking we know someone but over time having to adjust our original impression once we get more information. So while physical empathy is extremely powerful, it must be supplemented by analytic empathy. This can prove particularly helpful with people toward whom we feel resistant and whom we have a hard time identifying with—either because they are very different from us or because there is something about them that repels us. In such cases we naturally resort to judging and putting them into categories. There are people out there who are not worth the effort—supreme fools or true psychopaths. But for most others who seem hard to figure out, we should see it as an excellent challenge and a way to improve our skills. As Abraham Lincoln said, "I don't like that man. I must get to know him better." Analytic empathy comes mostly through conversation and gathering information that will allow you to get inside the spirit of others. Some pieces of information are more valuable than others. For instance, you want to get a read on people's values, which are mostly established in their earliest years. People develop concepts of what they consider strong, sensitive, generous, and weak often based on their parents and their relationship to them. One woman will see a man crying as a sign of sensitivity and be attracted to it, while another will see it as weak and repulsive. By not understanding people's values on this level, or by projecting your own, you will misread their reactions and create unnecessary conflicts.
Your goal, then, is to gather as much as you can about the early years of the people you are studying and their relationship to their parents and siblings. Keep in mind that their current relationship to family will also speak volumes about the past. Try to get a read on their reactions to authority figures. This will help you see to what extent they have a rebellious or submissive streak. Their taste in partners will also say a lot.
If people seem reluctant to talk, try asking open-ended questions, or begin with a sincere admission of your own to establish trust. In general people love to talk about themselves and their past, and it is usually quite easy to get them to open up. Look for trigger points (see chapter 1) that indicate points of extreme sensitivity. If they come from another culture, it is all the more important to understand this culture from within their experience. Your goal in general is to find out what makes them unique. You are looking precisely for what is different from yourself and the other people you know.
The empathic skill: Becoming empathetic involves a process, like anything. In order to make sure that you are really making progress and improving your ability to understand people on a deeper level, you need feedback. This can come in one of two forms: direct and indirect. In the direct form, you ask people about their thoughts and feelings to get a sense of whether you have guessed correctly. This must be discreet and based on a level of trust, but it can be a very accurate gauge of your skill. Then there is the indirect form—you sense a greater rapport and how certain techniques have worked for you.
To work on this skill, keep several things in mind: The more people you interact with in the flesh, the better you will get at this. And the greater the variety of people you meet, the more versatile your skill will become. Also, keep a sense of flow. Your ideas about people never quite settle into a judgment. In an encounter, keep your attention active to see how the other person changes over the course of a conversation and the effect you are having on them. Be alive to the moment. Try to see people as they interact with others besides you—people are often very different depending on the person they are involved with. Try to focus not on categories but on the feeling tone and mood that people evoke in you, which is continually shifting. As you get better at this, you will discover more and more cues that people give as to their psychology. You will notice more. Continually mix the visceral with the analytic.
Seeing improvement in your skill level will excite you greatly and motivate you to go deeper. In general you will notice a smoother ride through life, as you avoid unnecessary conflicts and misunderstandings.
The deepest principle of Human Nature is the craving to be appreciated.
—William James
Four Examples of Narcissistic Types
The Complete Control Narcissist. When most people first met Joseph Stalin (1879–1953) in the early part of his reign as premier of the Soviet Union, they found him surprisingly charming. Although older than most of his lieutenants, he encouraged them all to address him with the familiar "you" form in Russian. He made himself completely accessible even to junior officials. When he listened to you, it was with such intensity and interest, his eyes boring into you. He seemed to pick up your deepest thoughts and doubts. But his greatest trait was to make you feel important and part of the inner circle of revolutionaries. He would put his arm around you as he accompanied you out of his office, always ending the meeting on an intimate note. As one young man later wrote, people who saw him were "anxious to see him again," because "he created a sense that there was now a bond that linked them forever." Sometimes he would turn slightly aloof, and it would drive his courtiers crazy. Then the mood would pass, and they would bask again in his affection.
Part of his charm lay in the fact that he epitomized the revolution. He was a man of the people, rough and a bit rude but someone an average Russian could identify with. And more than anything, Joseph Stalin could be quite entertaining. He loved to sing and to tell earthy jokes. With these qualities it was no wonder that he slowly amassed power and assumed complete control of the Soviet machinery. But as the years wore on and his power grew, another side to his character slowly leaked out. The apparent friendliness was not as simple as it had seemed. Perhaps the first significant sign of this among his inner circle was the fate of Sergey Kirov, a powerful member of the Politburo and, since the suicide of Stalin's wife in 1932, his closest friend and confidant.
Kirov was an enthusiastic, somewhat simple man who made friends easily and had a way of comforting Stalin. But Kirov was starting to become a little too popular. In 1934, several regional leaders approached him with an offer: they were tired of Stalin's brutal treatment of the peasantry; they were going to instigate a coup and wanted to make Kirov the new premier. Kirov remained loyal—he revealed the plot to Stalin, who thanked him profusely. But something changed in his manner toward Kirov from then on, a coldness that had never been there before.
Kirov understood the predicament he had created—he had revealed to Stalin that he was not as popular as he had thought, and that one person in particular was more liked than him. He felt the danger he was now in. He tried everything he could to assuage Stalin's insecurities. In public appearances he mentioned Stalin's name more than ever; his expressions of praise became more fulsome. This only seemed to make Stalin even more suspicious, as if Kirov were trying too hard to cover up the truth. Now Kirov remembered the many rough jokes he had made at Stalin's expense. At the time, it had been an expression of their closeness that Kirov dared to laugh at him, but now Stalin would certainly see these jokes in a different light. Kirov felt trapped and helpless.
In December 1934, a lone gunman assassinated Kirov outside his office. Although no one could directly implicate Stalin, it seemed almost certain that the killing had his tacit approval. In the years after the assassination, one close friend of Stalin after another was arrested, all of this leading to the great purge within the party during the late 1930s, in which hundreds of thousands lost their lives. Almost all of his top lieutenants caught up in the purge were tortured for a confession, and afterward Stalin would listen eagerly as those who had conducted the torture would tell him of the desperate behavior of his once-brave friends. He laughed at the accounts of how some got down on their knees and, weeping, begged for an audience with Stalin to ask for forgiveness of their sins and to be allowed to live. He seemed to relish their humiliation.
What had happened to him? What had changed this once so congenial man? With his closest friends he could still show unadulterated affection, but in an instant he could turn against them and send them to their deaths. Other odd traits became apparent. Outwardly Stalin was extremely modest. He was the proletariat incarnate. If someone suggested that he be paid some public tribute, he would react angrily—one man should not be the center of so much attention, he would proclaim. But slowly his name and image began to appear everywhere. The newspaper Pravda ran stories on his every move, almost deifying him. At a military parade, planes would fly overhead in a formation spelling the name Stalin. He denied having any involvement in this growing cult around him, but he did nothing to stop it.
He increasingly spoke of himself in the third person, as if he had become an impersonal revolutionary force, and as such he was infallible. If he happened to mispronounce a word in a speech, every subsequent speaker from then on would have to pronounce it that way. "If I'd said it right," confessed one of his top lieutenants, "Stalin would have felt I was correcting him." And that could prove suicidal.
As it seemed certain that Hitler was preparing to invade the Soviet Union, Stalin began to oversee every detail of the war effort. He continually berated his lieutenants for slackening their efforts: "I am the only one dealing with all these problems. . . . I am out there by myself," he once complained. Soon many of his generals felt like they were in a double bind: if they spoke their mind he could be terribly insulted, but if they deferred to his opinion he would fly into a rage. "What's the point of talking to you?" he once shouted to a group of generals. "Whatever I say, you reply, 'Yes Comrade Stalin; of course, Comrade Stalin . . . wise decision, Comrade Stalin.'" In his fury at feeling alone in the war effort, he fired his most competent and experienced generals. He now oversaw every detail of the war effort, down to the size and shape of bayonets.
It soon became a matter of life or death for his lieutenants to accurately read his moods and whims. It was critical to never make him anxious, which made him dangerously unpredictable. You had to look him in the eye so that it did not seem like you were hiding something, but if you looked for too long, he became nervous and self-conscious, a very risky blend. You were supposed to take notes when he talked but not write down everything, or you would seem suspicious. Some who were blunt with him did well, while others ended up in prison. Perhaps the answer was to know when to mix in a touch of bluntness but to largely defer. Figuring him out became an arcane science that they would discuss with one another.
The worst fate of all was to be invited to dinner and a late-night movie at his house. It was impossible to refuse such an invitation, and they became more and more frequent after the war. Outwardly it was just like before—a warm, intimate fraternity of revolutionaries. But inwardly it was sheer terror. Here, during all-night drinking bouts (his own drinks were heavily diluted), he would keep a watchful eye on all of his top lieutenants. He forced them to drink more and more so they would lose their self-control. He secretly delighted in their struggles to not say or do anything that would incriminate them.
The worst was toward the end of the evening, when he would pull out the gramophone, play some music, and order the men to dance. He would make Nikita Khrushchev, the future premier, do the gopak, a highly strenuous dance that included much squatting and kicking. It would often make Khrushchev sick to his stomach. The others he would have slow dance together while he smiled and laughed uproariously at the sight of grown men dancing as a couple. It was the ultimate form of control: the puppet master choreographing their every move.
• • •
Interpretation: The great riddle that Joseph Stalin and his type present is how people who are so deeply narcissistic can also be so charming and, through their charm, gain influence. How can they possibly connect with others when they are so clearly self-obsessed? How are they able to mesmerize? The answer lies in the early part of their careers, before they turn paranoid and vicious.
These types generally have more ambition and energy than the average deep narcissist. They also tend to have even greater insecurities. The only way they can mollify these insecurities and satisfy their ambition is by gaining from others more than the usual share of attention and validation, which can really only come through securing social power in either politics or business. Early on in life, these types stumble upon the best means for doing so. As with most deep narcissists, they are hypersensitive to any perceived slight. They have fine antennae attuned to people to probe their feelings and thoughts—to suss out if there is any hint of disrespect. But what they discover at some point is that this sensitivity can be tuned to others to probe their desires and insecurities. Being so sensitive, they can listen to people with deep attention. They can mimic empathy. The difference is that from within, they are impelled not by the need to connect but by the need to control people and manipulate them. They listen and probe you in order to discover weaknesses to play on.
Their attention is not all faked or it would have no effect. In the moment, they can feel camaraderie as they put their arm around your shoulder, but afterward they control and stifle its blossoming into anything real or deeper. If they did not do so, they would risk losing control of their emotions and opening themselves up to being hurt. They pull you in with a display of attention and affection, then lure you in deeper with the inevitable coldness that follows. Did you do or say something wrong? How can you regain their favor? It can be subtle—it can register in a glance that lasts a second or two—but it has its effect. It is the classic push and pull of the coquette that makes you want to reexperience the warmth you once felt. Combined with the unusually high levels of confidence displayed by this type, this can have a devastatingly seductive effect on people and attract followers. Complete control narcissists stimulate your desire to get closer to them but keep you at arm's distance.
All of this is about control. They control their emotions, and they control your reactions. At some point, as they get more secure in their power, they will resent the fact that they had to play the charm game. Why should they have to pay attention to others when it should be the other way around? So they will inevitably turn against former friends, revealing the envy and hatred that was always just below the surface. They control who is in and who is out, who lives and who dies. By creating double binds in which nothing you say or do will please them, or by making it seem arbitrary, they terrorize you with this insecurity. They now control your emotions.
At some point, they will become total micromanagers—whom can they trust anymore? People have turned into automatons, incapable of making decisions, so they must oversee everything. If they reach such extremes, these types will end up destroying themselves, because it is actually impossible to rid the human animal of free will. People rebel, even the most cowed. In Stalin's last days he suffered a stroke, but none of his lieutenants dared to help him or call for a doctor. He died from their neglect, as they had come to both fear and loathe him.
You will almost inevitably encounter this type in your life, because through their ambition they tend to become bosses and CEOs, political figures, cult leaders. The danger they represent to you is in the beginning, when they first apply their charm. You can see through them by employing your visceral empathy. Their show of interest in you is never deep, never lasts too long, and is inevitably followed by a coquettish pullback. If you stop being distracted by the outward attempt at charm, you can sense this coldness and the degree to which the attention inevitably flows to them.
Look at their past. You will notice that they do not have one single deep and intimate relationship in which they exposed any vulnerability. Look for signs of a troubled childhood. Stalin himself had a father who beat him mercilessly and a rather cold and unloving mother. Listen to people who have seen their true nature and have tried to warn others. Indeed, Stalin's predecessor, Vladimir Lenin, had understood his lethal nature, and on his deathbed he tried to signal this to others, but his warnings went unheeded. Notice the terrified expressions of those who serve such types on a daily basis. If you suspect you are dealing with this type, you must keep your distance. They are like tigers—once you are too close, you cannot get away, and they will devour you.
The Theatrical Narcissist. In 1627, the prioress of the Ursuline nuns in Loudun, France, welcomed into the house a new sister, Jeanne de Belciel (1602–1665). Jeanne was a strange creature. Rather dwarfish in size, she had a pretty, angelic face but a malicious glint in her eye. In her previous house she had made a lot of enemies with her continual sarcasm. But to the prioress's surprise, transferred to this new house, Jeanne seemed to undergo a transformation. She now acted like a complete angel, offering to help the prioress in all of her daily tasks. Moreover, given some books to read on Saint Teresa and mysticism, Jeanne became engrossed in the subject. She spent long hours discussing spiritual questions with the prioress. Within months she had become the house expert on mystical theology. She could be seen meditating and praying for hours, more than any other sister. Later that same year the prioress was transferred to another house. Deeply impressed by Jeanne's behavior and ignoring the advice of others who did not think so highly of her, the prioress recommended Jeanne as her replacement. Suddenly, at the very young age of twenty-five, Jeanne now found herself the head of the Ursuline nuns in Loudun.
Several months later, the sisters at Loudun began to hear some very strange stories from Jeanne. She had had a series of dreams, in which a local parish priest, Urbain Grandier, had visited and physically assaulted her. The dreams became increasingly erotic and violent. What was strange was that before these dreams, Jeanne had invited Grandier to become the director of the Ursuline house, but he had politely declined. In Loudun, locals considered Grandier a gallant seducer of young ladies. Was Jeanne merely indulging in her own fantasies? She was so pious that it was hard to believe she was making it all up, and the dreams seemed very real and unusually graphic. Soon after she began telling them to others, several sisters reported having similar dreams. One day the house confessor, Canon Mignon, heard a sister recount such a dream. Mignon, like many others, had long despised Grandier, and he saw in these dreams an opportunity to finally do him in. He called in some exorcists to work on the nuns, and soon almost all of the sisters were reporting nightly visits from Grandier. To the exorcists it was clear—these nuns were possessed by devils under the control of Grandier.
For the edification of the citizenry, Mignon and his allies opened the exorcisms up to the public, who now flocked from far and wide to witness a most entertaining scene. The nuns would roll on the ground, writhing, showing their legs, screaming endless obscenities. And of all the sisters, Jeanne seemed the most possessed. Her contortions were more violent, and the demons that spoke through her were more strident in their satanic oaths. It was one of the strongest possessions they had ever seen, and the public clamored to witness her exorcisms above all the others. It now seemed apparent to the exorcists that Grandier, despite never having set foot in the house or having met Jeanne, had somehow bewitched and debauched the good sisters of Loudun. He was soon arrested and charged with sorcery.
Based on the evidence, Grandier was condemned to death. After much torture, he was burned at the stake on August 18, 1634, before an enormous crowd. Soon the whole business quieted down. The nuns were suddenly cleared of demons—all except Jeanne. The demons were not only refusing to leave her but were gaining a stronger hold on her. The Jesuits, hearing of this notorious possession, decided to take charge of the affair and sent father Jean-Joseph Surin to exorcise her once and for all. Surin found her a fascinating subject. She was completely versed in matters concerning demonology and was clearly despondent at her fate. And yet she did not seem to resist strongly enough the demons who inhabited her. Perhaps she had succumbed to their influence.
One thing was certain: she had taken an unusual liking to Surin and kept him in the house for hours for spiritual discussions. She started to pray and meditate with more energy. She got rid of all possible luxuries: she slept on the hard floor and had vomit-inducing potions of wormwood poured over her food. She reported to Surin her progress and confessed to him "that she had come so near to God that she had received . . . a kiss from his mouth."
With Surin's help, one demon after another fled her body. And then came her first miracle: the name Joseph could be read quite clearly in the palm of her left hand. When this faded away after several days, it was replaced by the name of Jesus, and then Mary, and then other names. It was a stigmata, a sign of true grace from God. After this Jeanne fell deeply ill and seemed close to death. She reported being visited by a beautiful young angel with long, flowing blond hair. Then Saint Joseph himself came to her and touched her side, where she felt the greatest pain, and anointed her with a fragrant oil. She recovered, and the oil left a mark on her chemise in the form of five clear drops. The demons were now gone, to Surin's enormous relief. The story was over, but Jeanne surprised him with a strange request: she wanted to go on a tour of Europe, displaying these miracles to one and all. She felt it was her duty to do so. It seemed oddly contradictory to her modest character and ever so slightly worldly, but Surin agreed to accompany her.
In Paris, enormous crowds filled the streets outside her hotel, wanting to catch a glimpse of her. She met Cardinal Richelieu, who seemed quite moved and kissed the fragrant chemise, now a saintly relic. She showed her stigmata to the King and Queen of France. The tour moved on. She met the greatest aristocrats and luminaries of her era. In one town, every day crowds of seven thousand people would enter the convent where she was staying. The demand to hear her story was so intense that she decided to issue a printed booklet in which she described in great detail her possession, her most intimate thoughts, and the miracle that had occurred.
At her death in 1665, the head of Jeanne des Anges, as she was now known, was decapitated, mummified, and placed in a silver-gilt box with crystal windows. It was displayed next to the anointed chemise for those who wanted to see it, at the Ursuline house in Loudun, until its disappearance during the French Revolution.
• • •
Interpretation: In her earliest years, Jeanne de Belciel displayed an insatiable appetite for attention. She wearied her parents, who finally got rid of her by sending her to a convent in Poitiers. There she proceeded to drive the nuns insane with her sarcasm and incredible air of superiority. Sent off to Loudun, it seemed she decided to try a different approach to gaining the recognition she so desperately needed. Given books on spirituality, she determined she would excel all others in her knowledge and pious behavior. She made a complete show of both and gained the good favor of the prioress. But as head of the house, she felt bored, and the attention she now received inadequate. Her dreams of Grandier were a mix of fabrication and autosuggestion. Soon after the exorcists arrived, she was given a book on demonology, which she devoured, and knowing the various ins and outs of devil inhabitation, she proceeded to give herself all of the most dramatic traits, which would be picked up by the exorcists as sure signs of possession. She became the star of the public spectacle. While possessed, she went further than all others in her degradation and lewd behavior.
After Grandier's gruesome execution, which profoundly affected the other nuns, who certainly felt guilt at the part they had played in the death of an innocent man, Jeanne alone felt the sudden lack of attention as unbearable and so she upped the ante by refusing to let go of the demons. She had become a master at sensing the weaknesses and hidden desires of those around her—first the prioress, and then the exorcists, and now Father Surin. He wanted so badly to be the one to redeem her that he would fall for the simplest of miracles. As for the stigmata, some later speculated that she had etched these names with acid, or traced them through colored starch. It seemed odd that they appeared only on her left hand, where it would be easy for her to write them out. It is known that in extreme hysteria the skin becomes particularly sensitive, and a fingernail can do the trick. As someone who had long experimented in concocting herbal remedies, it was easy for her to apply fragrant drops. Once people believed in the stigmata, it would be hard for them to doubt the anointment.
Even Surin found the need for a tour dubious. At this point, she could no longer disguise her true appetite for attention. Years later, Jeanne wrote an autobiography in which she admitted to a completely theatrical side to her personality. She was continually playing a part, although she maintained that the final miracle was sincere and real. Many of the sisters who dealt with her on a daily basis saw through the façade and described her as a consummate actress addicted to attention and fame.
One of the strange paradoxes about deep narcissism is that it often goes unnoticed by others, until the behavior becomes too extreme to ignore. The reason for this is simple: deep narcissists can be masters of disguise. They sense early on that if they revealed their true selves to others—their need for constant attention and to feel superior—they would repel people. They use their lack of a coherent self as an advantage. They can play many parts. They can disguise their need for attention through various dramatic devices. They can go further than anyone in seeming moral and altruistic. They never just give or support the right cause—they make a show of it. Who wants to doubt the sincerity of this display of morality? Or they go in the opposite direction, reveling in their status as a victim, as someone suffering at the hands of others or neglected by the world. It is easy to get caught up in the drama of the moment, only to suffer later as they consume you with their needs or use you for their purposes. They play on your empathy.
Your only solution is to see through the trick. Recognize this type by the fact that the focus always seems to be on them. Notice how they are always superior in supposed goodness or suffering or squalor. See the continual drama and the theatrical quality of their gestures. Everything they do or say is for public consumption. Do not let yourself become collateral damage in their drama.
The Narcissistic Couple. In 1862, several days before thirty-two-year-old Leo Tolstoy was to wed Sonya Behrs, only eighteen years old at the time, he suddenly decided that there should be no secrets between them. As part of that, he brought her his diaries, and to his surprise, what she read made her weep and get quite angry as well. In these pages he had written about his many previous love affairs, including his ongoing infatuation with a nearby peasant woman with whom he had had a child. He also wrote about the brothels he frequented, the gonorrhea he had caught, and his endless gambling. She felt intense jealousy and disgust at the same time. Why make her read this? She accused him of having second thoughts, of not really loving her. Taken aback by this reaction, he accused her of the same. He wanted to share with her his old ways, so that she would understand he was happily forsaking them for a new life, with her. Why should she rebuke his attempt at honesty? She clearly did not love him as much as he had thought. Why was it so painful for her to say good-bye to her family before the wedding? Did she love them more than him? They managed to reconcile and the wedding took place, but a pattern was set that would continue for forty-eight years.
For Sonya, despite their frequent arguments, the marriage eventually settled into a relatively comfortable rhythm. She had become his most trusted assistant. Besides bearing eight children in twelve years, five of whom survived, she carefully copied out his books for him, including War and Peace and Anna Karenina, and managed much of the business side of publishing his books. Everything seemed to be going along well enough—he was a rich man, from both the family estates he had inherited and the sales of his books. He had a large family who doted on him. He was famous. But suddenly, at the age of fifty, he felt immensely unhappy and ashamed of the books he had written. He no longer knew who he was. He was undergoing a deep spiritual crisis, and he found the Orthodox Church too strict and dogmatic to help him. His life had to change. He would write no more novels, and henceforth he would live like a common peasant. He would give up his property and renounce all copyrights on his books. And he asked his family to join him in this new life devoted to helping others and to spiritual matters.
To his dismay the family, Sonya leading the way, reacted angrily. He was asking them to give up their style of living, their comforts, and the children's future inheritance. Sonya did not feel the need for any drastic change in their lifestyle, and she resented his accusations that she was somehow evil and materialistic for resisting. They fought and fought, and neither budged. Now when Tolstoy looked at his wife, all he could see was someone who was using him for his fame and his money. That was clearly why she had married him. And when she looked at him, all she could see was a rank hypocrite. Although he had given up his property rights, he continued living like a lord and asking her for money for his habits. He dressed like a peasant, but if he fell ill he would travel to the South in a luxury private railway coach to a villa in which he could convalesce. And despite his new vow of celibacy, he kept making her pregnant.
Tolstoy craved a simple, spiritual life, and she was now the main stumbling block to this. He found her presence in the house oppressive. He wrote her a letter in which he finished by saying, "You attribute what has happened to everything except the one thing, that you are the unwitting, unintentional cause of my sufferings. A struggle to the death is going on between us." Out of his increasing bitterness at her materialistic ways, he wrote the novella The Kreutzer Sonata, clearly based on their marriage and painting her in the worst light. For Sonya, the effect of all this was that she felt like she was losing her mind. Finally, in 1894, she snapped. Imitating one of the characters in a Tolstoy story, she decided to commit suicide by walking out into the snow and freezing herself to death. A family member caught up with her and dragged her back to the house. She repeated the attempt twice more, with no better effect.
Now the pattern became sharper and more violent. Tolstoy would push her buttons; she would do something desperate; Tolstoy would feel remorse for his coldness and beg for her forgiveness. He would give in to her on some issues, for instance, allowing the family to retain the copyrights on his earlier books. Then some new behavior on her part would make him regret this. She constantly tried to pit the children against him. She had to read everything he wrote in his diaries, and if he hid them, she would somehow find them and read them on the sly. She watched his every move. He would berate her wildly for her meddling, sometimes falling ill in the process, which made her regret her actions. What was holding them together? Each one craved the acceptance and love of the other, but it seemed impossible to expect that anymore.
After years of suffering through this, in late October of 1910, Tolstoy finally had had enough: in the middle of the night he stole away from the house with a doctor friend accompanying him, determined to finally leave Sonya. He was trembling all the way, in terror of being surprised and overtaken by his wife, but finally he boarded a train and got away from her. When she got the news, Sonya attempted suicide yet again, throwing herself in the nearby pond, only to be rescued just in time. She wrote Tolstoy a letter, begging him to come back. Yes, she would change her ways. She would renounce all luxuries. She would become spiritual. She would love him unconditionally. She could not live without him.
For Tolstoy, his taste of freedom was short-lived. The newspapers were now full of accounts of his running away from his wife. Everywhere the train stopped, reporters, devoted fans, and the curious mobbed him. He could not take anymore the packed and freezing conditions on the train. Soon he fell deathly ill and had to be carried to a stationmaster's cottage near the railway tracks in some out-of-the-way village. In bed, it was clear now he was dying. He heard that Sonya had arrived in town but could not bear the thought of seeing her now. The family kept her outside, where she continued to peer through the window at him as he lay dying. Finally, when he was unconscious, she was allowed in. She knelt beside him, kissed him continually on the forehead, and whispered into his ear, "Forgive me. Please forgive me." He died shortly thereafter. A month later, a visitor to the Tolstoy house reported the following words from Sonya: "What happened to me? What came over me? How could I have done it? . . . You know I killed him." • • •
Interpretation: Leo Tolstoy displayed all of the signs of the deep narcissist. His mother had died when he was two and left a giant hole in him that he could never fill, although he tried to do so with his numerous affairs. He behaved recklessly in his youth, as if this could somehow make him feel alive and whole. He felt continually disgusted with himself and could not figure out who exactly he was. He poured this uncertainty into his novels, assuming different roles in the characters he created. And by the age of fifty, he finally fell into a deep crisis over his fragmented self. Sonya herself rated high on the self-absorption scale. But in looking at people we tend to overemphasize their individual traits and not look at the more complex picture of how each side in a relationship continually shapes the other. A relationship has a life and personality all its own. And a relationship can also be deeply narcissistic, accentuating or even bringing out the narcissistic tendencies of both sides.
What generally makes a relationship narcissistic is the lack of empathy that makes the partners retreat deeper and deeper into their own defensive positions. In the case of the Tolstoys this started right away, with the reading of his diary. Each side had their divergent values through which they viewed the other. To Sonya, raised in a conventional household, this was the act of a man who clearly regretted his marriage proposal; to Tolstoy, the iconoclastic artist, her reaction meant she was incapable of seeing into his soul, of trying to understand his desire for a new married life. They each misunderstood the other and fell into hardened positions that lasted for forty-eight years.
Tolstoy's spiritual crisis epitomized this narcissistic dynamic. If only in that moment they each could have attempted to see this action through the eyes of the other. Tolstoy could have clearly foreseen her reaction. She had lived her whole life in relative comfort, which had helped her manage the frequent pregnancies and upbringing of so many children. She had never been deeply spiritual. Their connection had always been more physical. Why should he expect her to suddenly change? His demands were almost sadistic. He could have simply explained his own side without demanding that she follow him, even expressing his understanding of her own position and needs. That would have revealed true spirituality on his part. And she, instead of focusing only on his hypocrisy, could have seen a man who was clearly unhappy with himself, someone who had never felt loved enough since early childhood and who was undergoing a very real personal crisis. She could have offered her love and support for his new life while gently declining to follow him all the way.
Such use of empathy has the opposite effect of mutual narcissism. Coming from one side, it tends to soften the other one up and invite his or her empathy as well. It is hard to stay in one's defensive position when the other person is seeing and expressing your side and entering your spirit. It beckons you to do the same. Secretly people yearn to let go of their resistance. It is exhausting to continually be so defensive and suspicious.
The key to employing empathy within a relationship is to understand the value system of the other person, which inevitably is different from yours. What they interpret as signs of love or attention or generosity tends to diverge from your way of thinking. These value systems are largely formed in early childhood and are not consciously created by people. Keeping in mind their value system will allow you to enter their spirit and perspective precisely in the moment you would normally turn defensive. Even deep narcissists can be pulled out of their shell in this way, because such attention is so rare. Measure all of your relationships on the narcissism spectrum. It is not one person or the other but the dynamic itself that must be altered.
The Healthy Narcissist—the Mood Reader. In October of 1915, the great English explorer Sir Ernest Henry Shackleton (1874–1922) ordered the abandonment of the ship Endurance, which had been trapped in an ice floe in Antarctica for over eight months and was beginning to take on water. For Shackleton this meant he essentially had to give up on his great dream of leading his men on the first land crossing of the Antarctic continent. This was to have been the culmination of his illustrious career as an explorer, but now a much greater responsibility weighed on his mind—to somehow get the twenty-seven men of his crew safely back home. Their lives would depend on his daily decisions.
To realize this goal, he faced many obstacles: the harsh winter weather about to hit them, the drifting currents that could pull the ice floe they were to camp on in any direction, the coming days without any light, the dwindling food supplies, the lack of any radio contact or ship to transport them. But the greatest danger of all, the one that filled him with the most dread, was the morale of the men. All it would take was a few malcontents to spread resentment and negativity; soon the men would not work as hard; they would tune him out and lose faith in his leadership. Once that happened, it could be every man for himself, and in this climate that could easily spell disaster and death. He would have to monitor their group spirit even more closely than the changing weather.
The first thing he had to do was get out ahead of the problem and infect the crew with the proper spirit. It all started from the leader. He would have to hide all of his own doubts and fears. The first morning on the ice floe, he got up earlier than anyone and prepared an extra-large helping of hot tea. As he personally served it to the men, he sensed they were looking to him for cues on how to feel about their plight, so he kept the mood light, mixing in some humor about their new home and the coming darkness. It was not the right time to discuss his ideas for getting out of this mess. That would make them too anxious. He would not verbalize his optimism about their chances but would let the men feel it in his manner and body language, even if he had to fake it.
They all knew they were trapped there for the coming winter. What they needed was distractions, something to occupy their minds and keep their spirits up. For that purpose, every day he drew up a duty roster outlining who would be doing what. He tried to mix it up as much as possible, shifting the men around in various groups and making sure they never did the same task too often. For each day there was a simple goal to accomplish—some penguins or seals to hunt, some more stores from the ship to bring to the tents, the construction of a better campground. At the end of the day, they could sit around the campfire feeling they had done something to make their lives a little easier.
As the days wore on, he developed an increasingly sharp attunement to the men's shifting moods. Around the campfire, he would walk up to each man and engage him in a conversation. With the scientists he talked science; with the more aesthetic types he talked of his favorite poets and composers. He got into their particular spirit and was especially attentive to any problems they were experiencing. The cook seemed particularly aggrieved that he would have to kill his pet cat; they were out of food to feed it. Shackleton volunteered to do it for him. It was clear that the physicist on board was having a difficult time with the hard labor; at night he ate slowly and sighed wearily. When Shackleton talked to him, he could feel that his spirit was lowering by the day. Without making him feel like he was shirking, Shackleton changed the roster around to give him lighter but equally important tasks.
He quickly recognized a few weak links in the group. First there was Frank Hurley, the ship's photographer. He was good at his job and never complained about doing other chores, but he was a man who needed to feel important. He had a snobbish bent. So on those first days on the ice, Shackleton made a point of asking Hurley for his opinion on all significant matters, such as food stores, and complimenting him on his ideas. Furthermore he assigned Hurley to his own tent, which both made Hurley feel more important than the others and made it easier for Shackleton to keep an eye on him. The navigator, Huberht Hudson, revealed himself to be very self-centered and a terrible listener. He needed constant attention. Shackleton talked with him more than with any of the others and also brought him into his tent. If there were other men he suspected of being latent malcontents, he spread them around in different tents, diluting their possible influence.
As the winter wore on, he doubled his attentiveness. At certain moments, he could feel the boredom of the men in how they carried themselves, in how they talked less and less to one another. To combat this, he organized sporting events on the ice during the sunless days and entertainments at night—music, practical jokes, storytelling. Every holiday was carefully observed, with a large feast set out for the men. The endless days of drifting somehow were filled with highlights, and soon he began to notice something remarkable: the men were decidedly cheery and even seemed to be enjoying the challenges of life on a drifting ice floe.
At one point the floe they were on had become dangerously small, and so he ordered the men into the three small lifeboats they had salvaged from the Endurance. They needed to head for land. He kept the boats together and, braving the rough waters, they managed to land on the nearby Elephant Island, on a narrow patch of beach. As he surveyed the island that day, it was clear the conditions on it were in some ways worse than the ice floe. Time was against them. That same day, Shackleton ordered one boat to be prepared for an extremely risky attempt to reach the most accessible and inhabited patch of land in the area—South Georgia Island, some eight hundred miles to the northeast. The chances of making it were slim, but the men could not survive long on Elephant Island, with its exposure to the sea and the paucity of animals to kill.
Shackleton had to choose carefully the five other men, besides himself, for this voyage. One man he selected, Harry McNeish, was a very odd choice. He was the ship's carpenter and the oldest member of the crew at fifty-seven. He could be grumpy and did not take well to hard labor. Even though it would be an extremely rough journey in their small boat, Shackleton was too afraid to leave him behind. He put him in charge of fitting out the boat for the trip. With this task, he would feel personally responsible for the boat's safety, and on the journey his mind would be continually occupied with keeping track of the boat's seaworthiness.
At one point during the voyage, he noticed McNeish's spirits sinking, and suddenly the man stopped rowing. Shackleton sensed the danger here—if he yelled at McNeish or ordered him to row, he would probably become even more rebellious, and with so few men crowded together for so many weeks with so little food, this could turn ugly. Improvising in the moment, he stopped the boat and ordered the boiling of hot milk for everyone. He said they were all getting tired, including himself, and they needed their spirits lifted. McNeish was spared the embarrassment of being singled out, and for the rest of journey, Shackleton repeated this ploy as often as necessary.
A few miles from their destination, a sudden storm pushed them back. As they desperately looked for a new approach to the island, a small bird kept hovering over them, trying to land on their boat. Shackleton struggled to maintain his usual composure, but suddenly he lost it, standing and swinging wildly at the bird while swearing. Almost immediately he felt embarrassed and sat back down. For fifteen months he had kept all of his frustrations in check for the sake of the men and to maintain morale. He had set the tone. Now was not the time to go back on this. Minutes later, he made a joke at his own expense and vowed to himself never to repeat such a display, no matter the pressure.
After a journey over some of the worst ocean conditions in the world, the tiny boat finally managed to land at South Georgia Island, and several months later, with the help of the whalers who worked there, all of the remaining men on Elephant Island were rescued. Considering the odds against them, the climate, the impossible terrain, the tiny boats, and their meager resources, it was one of the most remarkable survival stories in history. Slowly word spread of the role that Shackleton's leadership had played in this. As the explorer Sir Edmund Hillary later summed it up: "For scientific leadership give me Scott; for swift, efficient travel, Amundsen; but when you are in a hopeless situation, when there seems no way out, get down on your knees and pray for Shackleton." • • •
Interpretation: When Shackleton found himself responsible for the lives of so many men in such desperate circumstances, he understood what would spell the difference between life or death: the men's attitude. This is not something visible. It is rarely discussed or analyzed in books. There are no training manuals on the subject. And yet it was the most important factor of all. A slight dip in their spirit, some cracks in their unity, and it would become too difficult to make the right decisions under such duress. One attempt at getting free of the floe, taken out of the impatience and pressure from a few, would certainly lead to death. In essence, Shackleton was thrown back into the most elemental and primal condition of the human animal—a group in danger, dependent on one another for survival. It was in just such circumstances that our most distant ancestors evolved superior social skills, the uncanny human ability to read the moods and minds of others, and to cooperate. And in the sunless months on the ice floe, Shackleton himself would rediscover these ancient empathic skills that lie dormant in us all, because he had to.
How Shackleton went about this task should serve as the model for all of us. First, he understood the primary role that his own attitude would play in this. The leader infects the group with his mind-set. Much of this occurs on the nonverbal level, as people pick up on the leader's body language and tone of voice. Shackleton imbued himself with an air of complete confidence and optimism and watched how this infected the men's spirit.
Second, he had to divide his attention almost equally between individuals and the group. With the group he monitored levels of chattiness at mealtimes, the amount of swearing he heard during work, how quickly the mood elevated when some entertainment had begun. With individuals he read their emotional states in their tone of voice, how quickly they ate their food, how slowly they rose out of bed. If he noticed a particular mood of theirs that day, he would try to anticipate what they might do by putting himself in a similar mood. He looked for any signs of frustration or insecurity in their words and gestures. He had to treat each person differently, depending on his particular psychology. He also had to constantly adjust his readings, as people's moods shifted quickly.
Third, in detecting any dips in spirit or negativity, he had to be gentle. Scolding would only make people feel ashamed and singled out, which would lead to contagious effects down the road. Better to engage them in talk, to enter their spirit, and to find indirect ways to either elevate their mood or isolate them without making them realize what he was doing. As Shackleton practiced this, he noticed how much better he became at it. In one quick glance in the morning, he could almost anticipate how the men would act during the entire day. Some fellow crew members thought he was psychic.
Understand: What makes us develop these empathic powers is necessity. If we feel our survival depends on how well we gauge the moods and minds of others, then we will find the requisite focus and tap into the powers. Normally we do not feel the need for this. We imagine that we understand quite well the people we deal with. Life can be harsh and we have too many other tasks to attend to. We are lazy and prefer to rely upon predigested judgments. But in fact it is a matter of life and death and our success does depend on the development of these skills. We simply are not aware of this because we do not see the connection between problems in our lives and our constant misreading of people's moods and intentions and the endless missed opportunities that accrue from this.
The first step, then, is the most important: to realize you have a remarkable social tool that you are not cultivating. The best way to see this is to try it out. Stop your incessant interior monologue and pay deeper attention to people. Attune yourself to the shifting moods of individuals and the group. Get a read on each person's particular psychology and what motivates them. Try to take their perspective, enter their world and value system. You will suddenly become aware of an entire world of nonverbal behavior you never knew existed, as if your eyes could now suddenly see ultraviolet light. Once you sense this power, you will feel its importance and awaken to new social possibilities.
I do not ask the wounded person how he feels. . . . I myself become the wounded person.
—Walt Whitman
مشارکت کنندگان در این صفحه
تا کنون فردی در بازسازی این صفحه مشارکت نداشته است.
🖊 شما نیز می‌توانید برای مشارکت در ترجمه‌ی این صفحه یا اصلاح متن انگلیسی، به این لینک مراجعه بفرمایید.