سرفصل های مهم
03 - 03
توضیح مختصر
زمان مطالعه

7 دقیقه

سطح

خیلی سخت
دانلود اپلیکیشن «زیبوک»
این فصل را می‌توانید به بهترین شکل و با امکانات عالی در اپلیکیشن «زیبوک» بخوانید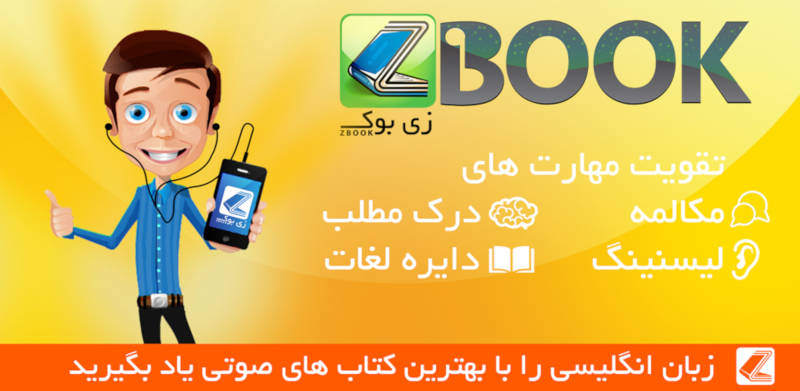 متن انگلیسی فصل
3
AND SO I AWOKE to myself, my boyhood long behind me. Somehow I had become a stranger in my own skin. How was it I had let all wonder, all curiosity, seep from me? I was amazed. I sought out and found permanent employment as a delivery man for Fummerton's Dry Goods. I worked only from mid-morning to late afternoon, which afforded me time again for sketching in the fine salt air.
How surprised I was to see how poor my drawing had gotten after years of rest. It struck me how grand my talent had once been, how innate and eerie. At just eleven years old—untrained, a slave—I'd been able to sketch the most luminous tree frogs and wind-blown palms and human feet, feet that frightened with the brutality of their hair and bones and speckled flesh. I would now have to practise what had once come so naturally to me; I would have to retrain my hand. But the prospect did not trouble me. Rather, I felt grateful for the return of the simple urge to draw, at the feelings of calm and peace it brought.
And it was perhaps these feelings of renewal that allowed me to open myself to a kind of friendship. His name was Medwin Harris, and he had care of the rooming house I moved to in December of 1834. He was a long-time resident of Nova Scotia, his family having arrived as refugees at the Melville Island prison—once used for American prisoners of war—back in 1815. He had tried for a time to live away, working as a waiter in a moss-strewn, picturesque hotel edging Niagara Falls. Amazingly, his wages and conditions there had been equal to those of his white colleagues, but still he had abandoned his post, and come back to these soils of his boyhood. He became caretaker of the shabby, rundown rooming house I lodged in, and he was proud of the appointment, speaking of it like a triumph of the will.
"You shall find me here long after the rats have run off, boy," he'd say to me with a grin. "Look for me in the rubble."
And then he would spit on his boot and rub the toe to a shine with his handkerchief.
To call him a friend is perhaps inaccurate. Rather, we drank together, and occasionally got into trouble together. When the dark thoughts came on, of Big Kit, or of Titch, or of Philip, I would seek Medwin out in his rooms, and his joking would lighten my spirits. I did not ever mention John Willard, and he never offered any intimacy of his own.
Medwin was tall, much taller than myself, with thick, brutal forearms and a neck wider than his head. He was five years my senior, or so he told me, though given his history I suspected he was somewhat older than that. His gestures were quiet and even meek, and there was something so jarring in the contrast between his looks and his modesty that he seemed eerily watchful, as if he was quietly and constantly taking your measure, which perhaps he was. I will say that he often gave clever, useful advice, and that he understood my silences as even Big Kit had not. But it is also true that there was something in him I did not fully trust.
He was not a bad man, I believe. But I sensed he was not a good one either. There were few men in that place, in those years, who had not learned the hard way of living.
— WHEN I HEARD news of the English establishing an apprenticeship system in the Indies, a measure proving that slavery truly was ended—or so I then believed—Medwin and I went out to celebrate.
We sat in a filthy establishment, drinking the dreck someone had likely brought in from an illicit distillery. It was a fine, clear evening, the reek of the sea plants so strong that it filled even the inner rooms with a rotted, blood-like stench. Medwin's people being American, it was no great occasion for him, but he could see what it meant to me, and he stood me a drink.
"Well," he said, raising his glass.
"Well," said I, raising mine also.
And then we sank into a kind of silence, Medwin whistling lightly under his breath, glancing all around at nothing much.
I was overwhelmed by thoughts of Faith, of Gaius, and especially of Big Kit. What would her life become, now she was well and truly free? Would she roam the world as I had roamed it, alone, with no salve for her troubles? Or would she find her way? Where would she go? Could she ever be found? Would she even want to be? And then it came to me, the idea that she had not survived, that she was dead. I do not know why I thought it, but now it had entered my head, it settled leadenly there, like an ache. When I sipped from my drink, I found my hands were shaking.
If Medwin noticed, he said nothing. Instead he stretched back in his chair and, drawing his threadbare handkerchief from his pocket, began to worry its edges with his thick fingers.
As from nowhere, our table was flanked suddenly by two dark-faced men. In the thin yellow light of the sparsely hung lanterns I could see the black gleam of their foreheads, their twisted, damp mouths. I did not know them; one man was shorn bald and bowed in one leg, the other quite short with enormous hands unfitting for so small a body. Yet for all their oddity they looked upon me like I was a creature of repulsion.
"You seen this nigger's face?" the taller one slurred to his friend.
"fu@k," said the friend, and I could smell the vomit on his breath. "Christ."
"Who let this thing in here?" the first man called out, trying to focus his eyes on me. "sh@t."
"Like some sh@t dragged behind a cart."
"Hell, nigger. You should have prayed they killed you."
Across from me I could feel Medwin begin to smile.
"This comical to you?" the shorter man said.
"Look at him grinning away like that. Like a imbecile."
"You find this amusing? Best you get the hell out this place before I break your fu@king neck. Beat you sh@tless."
"Why am I wasting my breath on this here filth?"
"Filth. Both of them."
"Waste of breath just to say it. I'm done talking."
"What?" said Medwin so suddenly that the men paused, as though momentarily sobered.
The tall man moistened his dark lips. "Said I'm done talking, nigger."
"What?" Medwin said again.
"You got sh@t in your ears? I'm done talking."
Medwin smiled across at me. "Don't sound like he so done talking, do it?"
I closed my eyes, sensing the coming rush, like a pressure. Then I heard Medwin smash his glass on the table ledge, and I glanced up in time to watch him drive the jagged edge into one shocked face then the next.
مشارکت کنندگان در این صفحه
تا کنون فردی در بازسازی این صفحه مشارکت نداشته است.
🖊 شما نیز می‌توانید برای مشارکت در ترجمه‌ی این صفحه یا اصلاح متن انگلیسی، به این لینک مراجعه بفرمایید.