سرفصل های مهم
04 - 06
توضیح مختصر
زمان مطالعه

6 دقیقه

سطح

خیلی سخت
دانلود اپلیکیشن «زیبوک»
این فصل را می‌توانید به بهترین شکل و با امکانات عالی در اپلیکیشن «زیبوک» بخوانید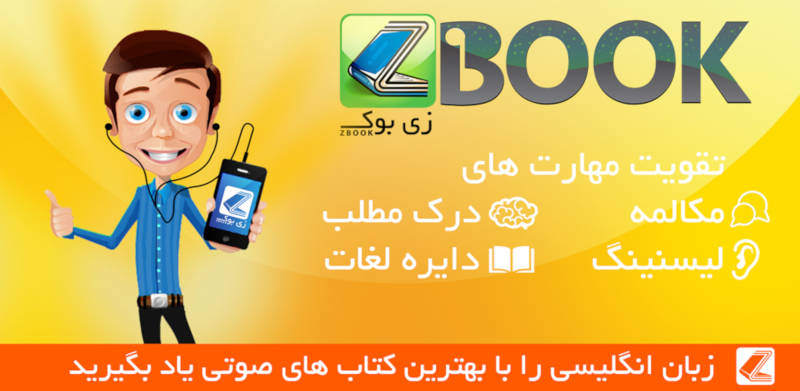 متن انگلیسی فصل
6
WHEN TANNA PULLED away, I raised my head, touching a sleeve to my eyes. A man was standing in the doorway, hesitant.
"Forgive the intrusion," he said, his eyes shifting uncomfortably about the room. "Forgive me." He slowly, almost unwillingly, stepped forward, and I became conscious of my burns. "Robert Solander. I was told you sought information on Christopher Wilde?"
He was a balding, red-faced man of minute stature. I tried to picture him alongside Titch, dwarfed in that man's shadow.
I cleared my throat, collected myself. "His mother mentioned you might have knowledge of his whereabouts."
"I have not seen him recently," said Solander, with an odd wince of apology. His was a small, square face in which the bones sat high and prominent, and the gesture seemed to thrust his skull to the very surface of his brow. "Though I do suppose it depends on what you would consider recent. He appeared here some two years ago, with records from his family plantation, which had been sold. The sale had taken place just months earlier—I believe his brother had just died. He worked tirelessly, helped us to catalogue everything."
"He must still have been in mourning," said Tanna.
"Indeed." Solander paused. "Though outwardly he was his usual self—amiable, smiling, full of jokes. I do not mean to suggest he was not saddened—certainly there were moments when he was less excitable, melancholy. But still we had a riotous time. He is excellent company, as you must yourself know." Solander's smile sat awkwardly on his face, as though a mask had been overlaid there. "He had been recently to France, to Cormeilles-en-Parisis, to visit a friend there. They had apparently spent the months fussing about with camera obscura. Mister Wilde—well, he has the gift of being both scrupulous and funny. He tried to explain the science to me, and I did not understand a word of it. But it was all still extremely diverting."
My mind was still half on Big Kit; in my distraction the description of Titch as funny struck me as not right, as though he were speaking of a different man entirely. I gave a hard smile. "Is there anything else you might tell us, Mister Solander?"
Solander shook his head no. Then he paused, his brow furrowing. "Yes," he said, "yes." He cleared his throat, uncertain.
We looked expectantly at him.
He hesitated. "As I said, his brother had recently passed away, and so I put it all down to mourning. But near the end of Mister Wilde's time here, his dress became increasingly peculiar. He is a tall man and, as you know, slender, slim. And yet in those last weeks, his attire appeared much too small for him—his wrists sticking out of the cuffs, his trouser hems much too high." He gave a nervous shrug. "It was odd."
Tanna and I exchanged a glance.
"He was wearing another man's clothes?" said I.
"No. It seemed they were his, somehow. And yet they did not fit him."
"As if he had grown taller?" said Tanna.
"No," said Solander. He struggled to arrive at the right words. Finally he said again, "No."
"As if what, then?" Tanna said.
Solander only shook his head.
"Did you question him about it?" I asked.
"I was disinclined to. I did not wish to embarrass him. As I said, he was in mourning."
"And he was otherwise himself?" said I.
"Yes," said Solander. "Entirely."
"And you did not see him again after that?"
Solander pulled from his pocket a neatly folded envelope, its paper pristine. "I received this some fifteen months ago."
Tanna accepted the envelope, parting it with her delicate fingers. "The letter itself is lost?"
Solander flushed. "When last I saw him, I had been having problems of a personal nature. Of a marital nature. Mister Wilde remembered this, and he wrote to me some advice." He gave a smile like a grimace. "Things were put to me in that letter that are not for strangers' eyes. You understand, I hope?"
"Of course," I said, though I longed to see the letter. I glanced over Tanna's shoulder, observing the postmark of fifteen months past. I saw Titch's beautiful penmanship, and then I saw the return address, and was startled. It had been posted from a home in Amsterdam, care of a Mister Peter Haas.
Tanna noticed almost in the same moment. She glanced up at me. "Peter Haas. Is this not your man from the Arctic—Mister Wilde's assistant?" She furrowed her brow at the address penned there. "I thought he was House."
"House," I murmured. "Haas." Perhaps in my naivety I had got it wrong. It did strike me as unlikely that Titch would know both a Peter House and a Peter Haas. Though it was not impossible.
"Amsterdam," said Tanna thoughtfully.
"You are welcome to keep that," said Solander, apparently relieved to have something concrete to give us. "I am sorry I could not be of more help."
I gripped the envelope, the warmth of Tanna's hand still in the paper's folds.
مشارکت کنندگان در این صفحه
تا کنون فردی در بازسازی این صفحه مشارکت نداشته است.
🖊 شما نیز می‌توانید برای مشارکت در ترجمه‌ی این صفحه یا اصلاح متن انگلیسی، به این لینک مراجعه بفرمایید.