سرفصل های مهم
04 - 08
توضیح مختصر
زمان مطالعه

8 دقیقه

سطح

خیلی سخت
دانلود اپلیکیشن «زیبوک»
این فصل را می‌توانید به بهترین شکل و با امکانات عالی در اپلیکیشن «زیبوک» بخوانید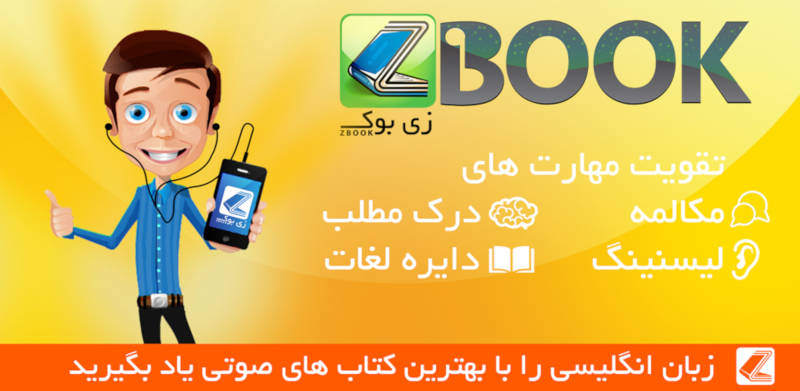 متن انگلیسی فصل
8
GOFF HAD DECLARED that morning that he desired a winter picnic. And though we were in no mood for it, still we found ourselves dining, impossibly, that evening at Regent's Park.
The air was already golden with the faltering light. It had been a milder afternoon than the previous, though still cold. Tanna and I had spent the rest of the day wandering the city aimlessly, in a silence that deepened by the hour. We did not speak of the upcoming hanging, but it stayed uneasily between us, a web. I was quiet, gloomy; I went about in a stupor, hardly knowing how to hold my body. The shock of it was too much: seeing his name printed with such matter-of-factness on the finger-smeared page, as if he could as easily have been a Member of Parliament as a criminal. I did not want to have to go and share a casual meal with Goff; I urged Tanna to beg off. But she did not want to disappoint her father, and so we went, filled with our quiet horror.
We arrived in Regent's Park to find, laid out before a bone-white copse of birches, a simple picnic on a checkered blanket in the damp grass. There were cold meats, salads, a frosted and unevenly tiered white cake. Seeing the bounty, I was relieved we had not abandoned Goff alone to his meal. He lay sidelong on the blanket, like a Roman senator. He had already begun eating.
"Now what is all this?" said Tanna with a soft, tired smile. "Surely you did not make all this food yourself?"
"Eliza was in this afternoon. She cooked and she brought it down for us."
"We are late," said I. "Forgive us, the fault is mine."
"Nonsense," said Goff, smiling. "Now tell me, how were the tanks? Did Wolcott succeed?"
Tanna settled down on the grass, pulling her shawls around her. "This is hardly the season for a picnic." She shook her head. "Of course you would not hear of it, Father. Truth is, you love the cold and feel at your liveliest in this weather."
Goff grunted. "Well, I am old. And I will be dead soon. What's a little inconvenience for you young ones, to allow an old man a late pleasure? Eh?"
As Tanna began to describe the tanks, she glanced sadly across at me. I could see it exhausted her, this having to perform for her father. But still she did it. It struck me that her whole life had something of this theatre, this desire to shelter Goff's happiness at all costs. I constituted, I thought, her sole rebellion.
I tried to smile. "I see you have brought spirits and good wine to warm us, sir. Very thoughtful."
"Do help yourselves," said Goff.
"We have been walking along the Thames," I continued. "I was afraid we would not be back in time. Tanna has been a most accommodating guide. I think there is not a sight in London that she does not know the history of. It is an impressive city."
"And an ugly one." Goff shrugged. "But there is enough goodness in its people to make it worth the saving. Some of its people, at least."
Taking up our plates, we began to eat. But I tasted nothing, feeling myself entirely elsewhere, absent, as though another man had taken my place.
"It is pleasant, is it not, my dear?" said Goff. "Having a winter picnic again?"
"I do miss Henrietta." Tanna turned to me. "Sometimes, when we would dine outside in winter, we would be joined by my favourite aunt, Madame Lemieux."
"She is French?" I said.
"Her husband was French," said Tanna.
"Her last husband," said Goff with a grin. "There have been four."
"So many?" said I.
"Four so far," said Goff. "French all but one. Henrietta is in Paris now, likely hunting for a fifth. Otherwise I would insist on introducing you."
"If you would like an example of the extraordinary English temperament," said Tanna, though somewhat distractedly, "you could not do better than Madame Lemieux. I daresay you will not encounter a more accomplished woman."
"That is arguable," I said with a gentle smile.
"She would tell you so herself, if she were here," said Goff. "Though accomplished in what is the real question."
Tanna smiled reproachfully at her father. "Madame Lemieux is a respectable woman, Wash. Do not let my father mislead you. She has been ninety-eight times to Paris, has ridden camelback in the East, and was once nearly killed by a flying horseshoe in the streets of New York City."
"Ninety-eight visits to Paris?" said I.
"You are impressed."
"Impressed that she has not lost count."
Tanna gave me a tired smile. "In addition to her four marriages, she has declined no fewer than five proposals. The last, an industrialist by the name of Horne—you may have heard of him? Horne's Confectioneries?—she turned down because, one evening, he removed his shoe in her presence."
"She is very proper?" I said.
"Henrietta has been married to Frenchmen half her life, Washington," said Goff. "She is most certainly not proper. It was the man's foot she objected to."
"Would you like to tell it, Father?" asked Tanna. But Goff waved her on. She continued, "It seems Mister Horne inadvertently pulled off a sock with his shoe. And in the strong candlelight she saw he had very small, hairless, finely made white feet. Like the feet of a young girl."
"Tell him about Dover," said Goff.
"Dover?" I said.
"My sister has sworn to never again set foot in Dover," said Goff.
"When last there, it seems, every woman she met was named Lemieux. No relation, of course," said Tanna. "A coincidence, it seems. Mrs. Adele Lemieux, Miss Martha Lemieux, Mrs. Margaret Lemieux…"
"I did not know there were so many in England," said I.
"Nor did she," said Goff. "Some of them were holidaying from the Continent. But some were English through and through. I think she means to get married again, just to rid herself of the name."
"She fled Dover just as fast as she could," said Tanna. "When we saw her, she looked like she had seen a ghost."
"And this had never occurred, on any of her ninety-eight visits to Paris?" said I.
"My sister amuses us," said Goff dryly. "I think she does it out of pity for our modest lives."
"She has actually been a great help," said Tanna after a moment. "There was a time when we could not get on without her. She used to accompany us to the seashore—she is a wonder at the keer-drag. Though of late she has been rather more interested in her glass-blowing."
"And her husbands," said Goff.
"Glass-blowing is an art and a wonder," I said, somewhat absently. My mind was exhausted, drained; I wanted nothing but a good bath, the comforts of my warm cot. "I have always longed to learn it."
"Madame Lemieux makes tiny glass trees," said Tanna. "Tiny glass winter trees, leafless ones. They are astonishingly beautiful."
We fell silent then. And as she smiled across at me, sadly, tiredly, I was relieved to understand we had finally come to the end of our performance. Goff smiled all about, chewing his food, happy.
مشارکت کنندگان در این صفحه
تا کنون فردی در بازسازی این صفحه مشارکت نداشته است.
🖊 شما نیز می‌توانید برای مشارکت در ترجمه‌ی این صفحه یا اصلاح متن انگلیسی، به این لینک مراجعه بفرمایید.