سرفصل های مهم
فصل 10
توضیح مختصر
زمان مطالعه

0 دقیقه

سطح

خیلی سخت
دانلود اپلیکیشن «زیبوک»
این فصل را می‌توانید به بهترین شکل و با امکانات عالی در اپلیکیشن «زیبوک» بخوانید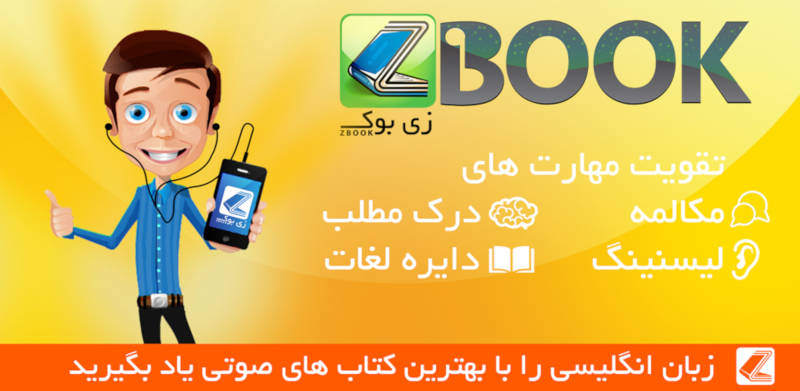 متن انگلیسی فصل
{ 10 }
enhancing your memory
Joshua Foer was a normal guy. But sometimes normal people can do very unusual things.
A recent college grad, Foer (pronounced "four"), lived with his parents while trying to make a go of being a journalist. He didn't have a great memory; he regularly forgot important dates like his girlfriend's birthday, couldn't recall where he'd put his car keys, and forgot he had food in the oven. And in his work, no matter how hard he tried to catch himself, he still wrote its instead of it's.
But Foer was amazed to find that some people seemed very different. They could memorize the order of a shuffled deck of playing cards in only thirty seconds, or casually absorb dozens of phone numbers, names, faces, events, or dates. Give these people any random poem, and in minutes, they could recite it to you from memory.
Foer was jealous. These brilliant masters of memory, he thought, must have some unusual way their brains were wired that helped them easily remember prodigious amounts of data.
But the memory aces Foer talked to each insisted that their previous, untrained ability to remember was perfectly average. Improbable though it seemed, these people claimed that ancient visualizing techniques were what enabled them to remember so quickly and easily. Anybody can do it, Foer heard repeatedly. Even you could do it.1 And that goading is how, in one of the most unlikely scenarios Foer could have imagined, he found himself staring at a deck of cards as a top finalist at the U.S. Memory Championships.
Forrest Newman, professor of astronomy and physics, Sacramento City College
"As educators, in our zeal to encourage students to form chunks rather than simply memorize isolated facts, we sometimes give the impression that memorization is unimportant. ('Why should I memorize an equation that I can look up?') But memorization of key facts is essential since it is these facts that form the seeds for the creative process of chunking! The important lesson is that we must continue jiggling and playing mentally with things we have memorized in order to form chunks."
Can You Remember Where Your Kitchen Table Is? Your Supersized Visuospatial Memory
It may surprise you to learn that we have outstanding visual and spatial memory systems. When you use techniques that rely on those systems, you're not just relying on raw repetition to burn information into your brain. Instead, you're using fun, memorable, creative approaches that make it easier to see, feel, or hear what you want to remember. Even better, these techniques free up your working memory. By grouping things in a sometimes wacky yet logically retrievable fashion, you easily enhance your long-term memory. This can really help take the stress off during tests.
Here's what I mean about your good visual and spatial memory. If you were asked to look around a house you'd never visited before, you would soon have a sense of the general furniture layout, where the rooms were, the color scheme, the pharmaceuticals in the bathroom cupboard (whoa!). In just a few minutes, your mind would acquire and retain thousands of new pieces of information. Even weeks later, you'd still hold far more in your mind than if you'd spent the same amount of time staring at a blank wall. Your mind is built to retain this kind of general information about a place.
The memory tricks used by both ancient and modern memory experts taps into these naturally supersized visuospatial memorization abilities. Our ancestors never needed a vast memory for names or numbers. But they did need a memory for how to get back home from the three-day deer hunt, or for the location of the plump blueberries on the rocky slopes to the south of camp. These evolutionary needs helped lock in superior "where things are and how they look" memory systems.
The Power of Memorable Visual Images
To begin tapping into your visual memory system, try making a very memorable visual image representing one key item you want to remember.2 For example, here is a picture you could use to remember Newton's second law: f = ma. (This is a fundamental relationship relating force to mass and acceleration that only took humans a couple hundred thousand years to figure out.) The letter f in the formula could stand for flying, m for mule, and a, well, that's up to you.
Part of the reason an image is so important to memory is that images connect directly to your right brain's visuospatial centers. The image helps you encapsulate a seemingly humdrum and hard-to-remember concept by tapping into visual areas with enhanced memory abilities.
The more neural hooks you can build by evoking the senses, the easier it will be for you to recall the concept and what it means. Beyond merely seeing the mule, you can smell the mule and feel the same windy pressure the mule is feeling. You can even hear the wind whistling past. The funnier and more evocative the images, the better.
The Memory Palace Technique
The memory palace technique involves calling to mind a familiar place—like the layout of your house—and using it as a sort of visual notepad where you can deposit concept-images that you want to remember. All you have to do is call to mind a place you are familiar with: your home, your route to school, or your favorite restaurant. And voilà! In the blink of an imaginative eye, this becomes the memory palace you'll use as your notepad.
The memory palace technique is useful for remembering unrelated items, such as a grocery list (milk, bread, eggs). To use the technique, you might imagine a gigantic bottle of milk just inside your front door, the bread plopped on the couch, and a cracked egg dribbling off the edge of the coffee table. In other words, you'd imagine yourself walking through a place you know well, coupled with shockingly memorable images of what you might want to remember.
Let's say you are trying to remember the mineral hardness scale, which ranges from 1 to 10 (talc 1, gypsum 2, calcite 3, fluorite 4, apatite 5, orthoclase 6, quartz 7, topaz 8, corundum 9, diamond 10). You can come up with a memory sentence mnemonic: Terrible Giants Can Find Alligators or Quaint Trolls Conveniently Digestible. The problem is that it can still be difficult to remember the sentence. But things become easier if you then add the memory palace. At your front door, there is a terrible giant there, holding a can. Once inside, you find an alligator. . . . You get the idea. If you are studying finance, economics, chemistry, or what-have-you, you'd use the same approach.
The first time you do this, it will be slow. It takes a bit to conjure up a solid mental image. But the more you do it, the quicker it becomes. One study showed that a person using the memory palace technique could remember more than 95 percent of a forty-to-fifty-item list after only one or two practice mental "walks" where the items were placed on the grounds of the local university.4 In using the mind this way, memorization can become an outstanding exercise in creativity that simultaneously builds neural hooks for even more creativity. What's not to like? (Well, maybe there's one thing not to like: Because this method hooks into your visuospatial system, you do not want to use the memory palace technique when you are doing other spatial tasks, such as driving.5 The distraction could prove dangerous.) NOW YOU TRY!
Use the Memory Palace
Top anatomy professor Tracey Magrann applies the memory palace technique to learning the five layers of the epidermis:
"The epidermis has five layers. From deep to superficial, they are the stratum basale, stratum spinosum, stratum granulosum, stratum lucidum, and stratum corneum. To remember which one is the deepest layer, visualize your basement. That is the stratum basale. To get from your basement (deepest layer) to the roof (superficial layer), walk up your basement stairs . . . be careful! They are covered with cactus spines (stratum spinosum). That leads you to the kitchen, where someone has spilled granulated sugar all over the floor (stratum granulosum). Then you go upstairs and stop to put on suntan lotion before you go to the roof. The stratum lucidum is like a layer of suntan lotion because it protects you from UV rays but is present only on the palms and soles, so that's where you picture yourself applying the lotion. Now you are ready to go to the roof and enjoy a nice corn on the cob (stratum corneum)." Can you think of a way to use the memory palace in your studies?
Songs that help cement ideas in your mind are related to the memory palace technique in that they also make preferential use of the brain's right hemisphere. There are tunes to help you remember the quadratic formula, volume formulas for geometric figures, and many other types of equations. Just Google "quadratic formula" and "song" for examples, or make up your own. Many nursery rhymes use actions along with song to help embed the lyrics (think of "Little Bunny Foo Foo"). Using meaningful motions, from a prance to a jiggle to an itty-bitty hop, can offer even more neural hooks to hold ideas in memory because movement produces sensations that become part of the memory.
These kinds of techniques can be helpful for many things beyond equations, concepts, and grocery lists. Even speeches and presentations—those occasionally petrifying do-or-die experiences—can become much easier when you realize that potentially memorable images can help the key concepts you want to speak about stay in mind. All you need to do is tie the essential ideas you want to talk about to memorable images. See Joshua Foer's masterful TED talk for a demonstration of the memory palace technique for remembering speeches.6 If you'd like to see how to apply these ideas directly to memorizing formulas, try out the SkillsToolbox .com website for a list of easy-to-remember visuals for mathematical symbols.7 (For example, the divide symbol "/" is a children's slide.) Memory aids—whether memorable images, sticky songs, or easily imagined "palaces"—are useful because they help you focus and pay attention when your mind would rather skitter off and do something else. They help remind you that meaning is important for remembering, even if the initial meaning is wacky. In short, memorization techniques remind you to make what you learn in your life meaningful, memorable, and fun.
MIND-JOGGING JINGLES
Malcolm Whitehouse, senior, computer engineering
"In my tenth-grade chemistry class, we were introduced to Avogadro's number—6.02214 × 107—and none of us could remember it. So one of my friends made up a song about it with a tune borrowed from a Golden Grahams cereal commercial (that turned out to be a much older song called 'Oh, Them Golden Slippers'). So now, thirty years later as an older student, I still remember Avogadro's number because of that song."
TOP TEACHER TRACEY'S MEMORY TIPS
Tracey Magrann, Professor of Biological Sciences, Saddleback College
"Pacing back and forth, and even having a bit of a snack beforehand, can be helpful when you are memorizing because the brain uses a lot of energy during mental activities. It is also important to make use of multiple areas of the brain when learning. We use the visual cortex of the brain to remember what we see, the auditory cortex for things we hear, the sensory cortex for things we feel, and the motor cortex for things we pick up and move. By using more areas of the brain while learning, we build stronger memory patterns, weaving a tighter web that is less likely to be forgotten during the stress of an exam. For example, in anatomy lab, students should pick up the anatomy models, close their eyes, feel each structure, and say the name of each part out loud. You can skip the senses of smell and taste . . . gotta draw the line somewhere!"
SUMMING IT UP
The memory palace technique—placing memorable nudges in a scene that is familiar to you—allows you to dip into the strength of your visual memory system.
Learning to use your memory in a more disciplined, yet creative manner helps you learn to focus your attention, even as you create wild, diffuse connections that build stronger memories.
By memorizing material you understand, you can internalize the material in a profound way. And you are reinforcing the mental library you need to become a genuine master of the material.
PAUSE AND RECALL
Close the book and look away. What were the main ideas of this chapter? Tomorrow morning, as you are getting up and beginning your daily "getting out of bed" routine, try to see what you can recall of these key ideas.
ENHANCE YOUR LEARNING
Describe an image you could use to help you remember an important equation.

Pick any listing of four or more key ideas or concepts from any of your classes. Describe how you would encode those ideas as memorable images and tell where you would deposit them in your memory palace. (For your teacher's sake, you will want to censor some of your more memorable images. As a witty British actress once said, "I don't care what they do, as long as they don't do it in the street and frighten the horses.")

Explain the memory palace technique in a way that your grandmother could understand.
SPATIAL ABILITIES CAN BE LEARNED—VISIONARY ENGINEERING PROFESSOR SHERYL SORBY
Sheryl Sorby is an award-winning engineer whose research interests include designing 3-D computer graphics for visualizing complex behaviors. Here she tells her story.8 "Many people erroneously believe that spatial intelligence is a fixed quantity—you either have it or you don't. I am here to say emphatically that this is not the case. In fact, I am living proof that spatial abilities can be learned. I almost left my chosen profession of engineering due to poorly developed spatial skills, but I worked at it, developed the skills, and successfully completed my degree. Because I struggled with spatial skills as a student, I dedicated my career to helping students develop theirs. Virtually all of the students I worked with were able to improve through practice.
"Human intelligence takes many forms, ranging from musical to verbal to mathematical and beyond. An important form is spatial thinking. People with high spatial intelligence can imagine what objects will look like from a different vantage point, or after they have been rotated or sliced in two. In some cases, spatial intelligence might be the ability to figure out the path you would take to get from one place to another, armed only with a map.
"The ability to think in spatial terms has been shown to be important for success in careers such as engineering, architecture, computer science, and many others. Think about the job of air traffic controllers who must imagine the flight paths of several aircraft at a given time, ensuring their paths don't cross. Imagine also the spatial skills required by an auto mechanic to fit parts back into an engine. In recent studies, spatial intelligence has been linked to creativity and innovation. In other words, the better you are at spatial thinking, the more creative and innovative you will be!
"We have found the reason some students have weak spatial skills is that they likely haven't had many childhood experiences to help develop these skills. Children who spent a good deal of time taking things apart and building them again typically have good spatial ability. Some children who played certain types of sports have good spatial ability. Think of basketball. Players have to imagine the arc necessary for the ball to go into the basket from any place on the court.
"However, even if someone didn't do these kinds of things as a child, it's not too late. Spatial skills can be developed well into adulthood—it just takes practice and patience.
"What can you do? Try accurately sketching an object, and then try sketching it from a different viewpoint. Play 3-D computer games. Put together 3-D puzzles (you may have to start with 2-D puzzles first!). Put away your GPS and try to navigate with a map instead. Above all else, don't give up—instead, just keep working on it!"
مشارکت کنندگان در این صفحه
تا کنون فردی در بازسازی این صفحه مشارکت نداشته است.
🖊 شما نیز می‌توانید برای مشارکت در ترجمه‌ی این صفحه یا اصلاح متن انگلیسی، به این لینک مراجعه بفرمایید.