سرفصل های مهم
فصل 7
توضیح مختصر
زمان مطالعه

0 دقیقه

سطح

خیلی سخت
دانلود اپلیکیشن «زیبوک»
این فصل را می‌توانید به بهترین شکل و با امکانات عالی در اپلیکیشن «زیبوک» بخوانید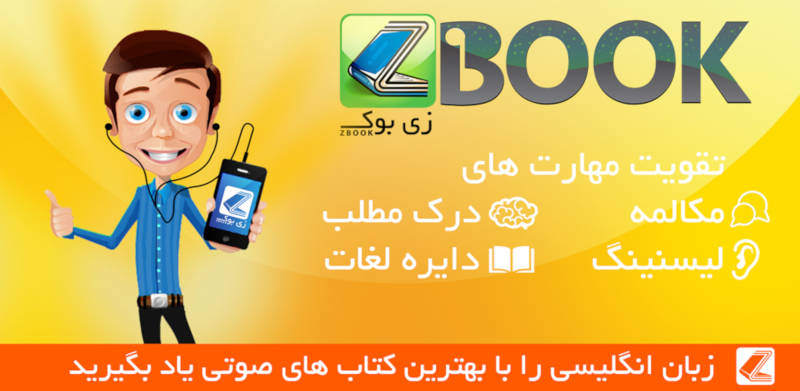 متن انگلیسی فصل
{ 7 }
chunking versus choking:
How to Increase Your Expertise and Reduce Anxiety
New inventions almost never initially appear in their fully formed glory. Rather, they go through many iterations and are constantly being improved. The first "mobile" phones were about as portable as bowling balls. The first clumsy refrigerators were cranky devices used by breweries. The earliest engines were overbuilt monstrosities with about as much power as today's go-karts.
Enhancements come only after an invention has been out for a while and people have had a chance to mess with it. If you have a working engine on hand, for example, it's a lot easier to improve any particular feature or add new ones. That's how clever innovations such as engine turbocharging arose. Engineers realized they could get more power and bang for the buck by stuffing more air and fuel into the combustion chamber. German, Swiss, French, and American engineers, among many others, raced to tweak and improve the basic idea.
Did you remember to skim ahead and check the questions at the end of the chapter to help to help you start building chunks of understanding?
How to Build a Powerful Chunk
In this chapter, much as with enhancing and refining inventions, we're going to learn to enhance and refine our chunking skills. Creating a little library of these chunks will help you perform better on tests and solve problems more creatively. These processes will lay the groundwork for you to become an expert at whatever you're working on.1 (In case you are wondering, our jump in this chapter from procrastination back to chunking is an example of interleaving—varying your learning by hopping back after a break to strengthen an approach you've learned earlier.) Here's a key idea: Learning fundamental concepts of math and science can be a lot easier than learning subjects that require a lot of rote memorization. This is not to trivialize the difficulty or importance of memorization. Ask any medical school student preparing for board exams!
One reason that statement is true is that once you start working on a math or science problem, you'll notice that each step you complete signals the next step to you. Internalizing problem-solving techniques enhances the neural activity that allows you to more easily hear the whispers of your growing intuition. When you know—really know—how to solve a problem just by looking at it, you've created a commanding chunk that sweeps like a song through your mind. A library of these chunks gives you an understanding of fundamental concepts in a way nothing else can.
So with that, here we go:
STEPS TO BUILDING A POWERFUL CHUNK
Work a key problem all the way through on paper. (You should have the solution to this problem available, either because you've already worked it or because it's a solved problem from your book. But don't look at the solution unless you absolutely have to!) As you work through this problem, there should be no cheating, skipping steps, or saying, "Yeah, I've got it" before you've fully worked it out. Make sure each step makes sense.

Do another repetition of the problem, paying attention to the key processes. If it seems a little odd to work a problem again, keep in mind that you would never learn to play a song on the guitar by playing it only once, or work out by lifting a weight a single time.

Take a break. You can study other aspects of the subject if you need to, but then go do something different. Work at your part-time job, study a different subject,2 or go play basketball. You need to give your diffuse mode time to internalize the problem.

Sleep. Before you go to sleep, work the problem again.3 If you get stuck, listen to the problem. Let your subconscious tell you what to do next.

Do another repetition. As soon as you can the next day, work the problem again. You should see that you are able to solve the problem more quickly now. Your understanding should be deeper. You may even wonder why you ever had any trouble with it. At this point, you can start lightening up on computing each step. Keep your focus on the parts of the problem that are the most difficult for you. This continued focus on the hard stuff is called "deliberate practice." Although it can sometimes be tiring, it is one of the most important aspects of productive studying. An alternative or supplement at this point is to see whether you can do a similar problem with ease.) 6. Add a new problem. Pick another key problem and begin working on it in the same way that you did the first problem. The solution to this problem will become the second chunk in your chunked library. Repeat steps one through five on this new problem. And after you become comfortable with that problem, move on to another. You will be surprised how even just a few solid chunks in your library can greatly enhance your mastery of the material and your ability to solve new problems efficiently.

Do "active" repetitions. Mentally review key problem steps in your mind while doing something active, such as walking to the library or exercising. You can also use spare minutes to review as you are waiting for a bus, sitting in the passenger seat of a car, or twiddling your thumbs until a professor arrives in the classroom. This type of active rehearsal helps strengthen your ability to recall key ideas when you are solving homework problems or taking a test.
That's it. Those are the key steps to building a chunked library. What you are doing is building and strengthening an increasingly interconnected web of neurons—enriching and strengthening your chunks.4 This makes use of what is known as the generation effect. Generating (that is, recalling) the material helps you learn it much more effectively than simply rereading it.
This is useful information, but I can already hear what you're thinking: "I'm spending hours every week just solving all my assigned problems once. How am I supposed to do it four times for one problem?" In response, I would ask you: What is your real goal? To turn in homework? Or to perform well on the tests that demonstrate mastery of the material and form the basis for most of your course grade? Remember, just solving a problem with the book open in front of you doesn't guarantee you could solve something like it again on a test, and, more important, it doesn't mean that you truly understand the material.
If you are pressed for time, use this technique on a few key problems as a form of deliberate practice to speed and strengthen your learning and to help you speed your problem-solving skills.
THE LAW OF SERENDIPITY
Remember, Lady Luck favors the one who tries. So don't feel overwhelmed with everything you need to learn about a new subject. Instead, focus on nailing down a few key ideas. You'll be surprised at how much that simple framework can help.
The way in which musicians improve their ability to play an instrument can also be applied to learning math in this sense: A master violinist, for example, doesn't just play a musical piece from beginning to end, over and over again. Instead, she focuses on the hardest parts of the piece—the parts where the fingers fumble and the mind becomes confused.5 You should be like that in your own deliberate practice, focusing and becoming quicker at the hardest parts of the solution procedures you are trying to learn.6 Remember, research has shown that the more effort you put into recalling material, the deeper it embeds itself into your memory.7 Recall, not simple rereading, is the best form of deliberate practice in study. This strategy is also similar to that used by chess masters. These mental wizards internalize board configurations as chunks associated with the best next moves in their long-term memory. Those mental structures help them select their best option for each move in their current game.8 The difference between lesser-ranked players and grand masters is that grand masters devote far more time to figuring out what their weaknesses are and working to strengthen those areas.9 It's not as easy as just sitting around and playing chess for fun. But in the end, the results can be far more gratifying.
Remember, retrieval practice is one of the most powerful forms of learning. It is far more productive than simply rereading material.10 Building a chunked library of ways to solve problems is effective precisely because it is built on methods of retrieval practice. Do not be fooled by illusions of competence. Remember, just staring at material that's already on the page in front of you can fool you into thinking you know it when you actually don't.
When you first start practicing this way, it may feel awkward—as if you're a thirty-year-old sitting down for your first piano lesson. But as you practice, you'll find it gradually coming together more easily and swiftly. Be patient with yourself—as your ease with the material begins to grow, you'll find yourself enjoying it more and more. Is it work? Sure—and so is learning to play the piano with verve and style. But the payoff is well worth the effort!
"CHUNK-PUTERS" ARE GREAT!
"Between being a full-time engineering student and also working a full-time job as an engineering tech, I have too much academic work to keep it all in the forefront of my mind. So my mental trick is to create big chunks for different areas—thermo class, machine design, programming, et cetera. When I need to recall an individual project, I set my current focus aside and reference the desired chunk, which is like a link on my computer desktop. I can either focus in on a specific area or, in diffuse mode, I can look at the complete desktop and find conceptual links between chunks. When I have a clean and organized mental desktop, I can make connections more easily. It increases my mental agility and also allows me to bore deeper into any one topic more easily." —Mike Orrell, junior, electrical engineering
Hitting the Wall—When Your Knowledge Suddenly Seems to Collapse
Learning doesn't progress logically so that each day just adds an additional neat packet to your knowledge shelf. Sometimes you hit a wall in constructing your understanding. Things that made sense before can suddenly seem confusing.
This type of "knowledge collapse" seems to occur when your mind is restructuring its understanding—building a more solid foundation. In the case of language learners, they experience occasional periods when the foreign language suddenly seems as comprehensible as Klingon.
Remember—it takes time to assimilate new knowledge. You will go through some periods when you seem to take an exasperating step backward in your understanding. This a natural phenomenon that means your mind is wrestling deeply with the material. You'll find that when you emerge from these periods of temporary frustration, your knowledge base will take a surprising step forward.
Getting Your Act Together—Organizing Your Materials
In preparation for a test, have your problems and solutions neatly organized so you can go over them quickly. Some students tape handwritten solutions to problems on the relevant pages of their textbook so everything is readily available. (Use painter's masking tape or sticky notes if you plan to later return a book.) The handwritten solution is important because writing by hand increases the odds that what is written will be retained in memory. Alternatively, keep a binder handy with important problems and solutions from the class and the book, so you can go over them again before tests.
WORDS OF WISDOM ABOUT REMEMBERING FROM ONE OF HISTORY'S GREATEST PSYCHOLOGISTS
"A curious peculiarity of our memory is that things are impressed better by active than by passive repetition. I mean that in learning by heart (for example), when we almost know the piece, it pays better to wait and recollect by an effort from within, than to look at the book again. If we recover the words in the former way, we shall probably know them the next time; if in the latter way, we shall very likely need the book once more." —William James, writing in 189012
Testing Is a Powerful Learning Experience—Give Yourself Little Mini-Tests Constantly
Here's one of the most important reasons to have well-chunked solution methods readily in mind: They help prevent choking on tests. Choking—panicking to the point where you freeze—can happen when your working memory is filled to capacity, yet you still don't have enough room for the additional critical pieces you need to solve a problem. Chunking compresses your knowledge and makes room in your working memory for those pieces so you don't go into mental overload so easily. Also, by making more room in your working memory, you have a better chance of remembering important problem-solving details.
Practicing like this is a form of mini-testing. Research has shown that testing isn't just a means of measuring how much you know. Testing in itself is a powerful learning experience. It changes and adds to what you know, also making dramatic improvements in your ability to retain the material. This improvement in knowledge because of test taking is called the testing effect. It seems to occur because testing strengthens and stabilizes the related neural patterns in your brain. This is precisely what we saw in chapter 4, in the "Practice Makes Permanent" section, with the picture of the darkening patterns in the brain that occurs with repetition.
Improvement because of the testing effect occurs even when the test performance is bad and no feedback is given. When you are self-testing while you are studying, however, you want to do your best to get feedback and check your answers using solutions manuals, the back of the book, or wherever the solution may lie. Also, as we'll discuss later, interaction with peers as well as instructors helps with the learning process.
One reason why building solid chunks is so helpful is that you get plenty of mini-tests in while you are creating those chunks. Studies have shown that students, and even educators, are often shockingly unaware of the benefits of this kind of mini-testing through retrieval practice.17 Students think they are just checking how well they're doing when they do a mini-test of their recall. But this active test of recall is one of the best learning methods—better than just sitting passively and rereading! By building your library of chunks, with plenty of active practicing at retrieving material over and over again, and testing your recall, you are using some of the best methods possible for learning deeply and well.
NOW YOU TRY!
Build a Mental Solution Library
A key to building mental flexibility and expertise is to build your library of chunked solution patterns. This is your rapid-access data bank—always handy in a pinch. This idea isn't just useful for math and science problems—it applies to many areas in life. That's why, for example, it's always a good strategy to look at where the emergency exits are relative to your seat on an airplane or your room in a hotel.
SUMMING IT UP
Chunking means integrating a concept into one smoothly connected neural thought pattern.
Chunking helps increase the amount of working memory you have available.
Building a chunked library of concepts and solutions helps build intuition in problem solving.
When you are building a chunked library, it's important to keep deliberate focus on some of the toughest concepts and aspects of problem solving.
Occasionally you can study hard and fate deals a bad hand. But remember the Law of Serendipity: If you prepare well by practicing and building a good mental library, you will find that luck will be increasingly on your side. In other words, you guarantee failure if you don't try, but those who consistently give it a good effort will experience many more successes.
PAUSE AND RECALL
What were the main ideas of this chapter? Almost no one can remember a lot of details, and that's okay. You'll be surprised to see how fast your learning progresses if you begin to encapsulate ideas related to what you are learning into a few key chunks.
ENHANCE YOUR LEARNING
What does chunking have to do with working memory?

Why do you need to solve a problem yourself as part of the chunking process? Why can't you just look at the solution in the back of the book, understand it, and then move on? What are some additional things you can do to help smooth your chunks right before a test?

What is the testing effect?

Once you've practiced a problem a few times, pause and see if you can sense the feeling of rightness that occurs when you realize what the next step in the solution process is.

What is the Law of Serendipity? Think of an example from your own experiences that typifies this idea.

How does choking differ from knowledge collapse?

Students fool themselves into thinking that they are learning best by rereading the material instead of by testing themselves through recall. How can you keep yourself from falling into this common trap?
NEEL SUNDARESAN, SENIOR DIRECTOR OF EBAY RESEARCH LABS, ON INSPIRATION AND THE PATH TO SUCCESS IN MATH AND SCIENCE Dr. Neel Sundaresan is the creator of the Inspire! program to help students succeed in science, engineering, math, and technology. Some Inspire! scholars—a group of freshmen from disadvantaged backgrounds—recently filed their first patent, which provided a critical intellectual property asset for mobile commerce for eBay. Dr. Sundaresan's own story provides insight into his path to success.
"I did not go to an elite school when I was growing up. In fact, my school was below average—we didn't have the proper teachers for many subjects. But I focused on finding something good in whatever teachers came my way, whether it was an excellent memory or simply an easy smile. This kind of positive attitude helped me appreciate my teachers and keep an open-minded approach toward my classes.
"This same attitude also helped me later in my career. Today, I always actively seek inspiration from the people I work with and for. Whenever I find my spirit bending low, I discover it is because I have stopped looking for people's positive attributes. This means it is time for me to look within and make changes.
"I know this sounds clichéd, but my main inspiration has always been my mother. She was not allowed to study beyond middle school because she would have had to leave her small town to complete high school. She grew up during an exciting but dangerous time in India's struggle for independence. The doors that shut for my mother have made me determined to open doors for others, to help them realize the enormous opportunities that can be so close to their grasp.
"One of my mother's Golden Rules was that 'writing is the foundation of learning.' From grade school through doctoral studies, I have found immense power in systematically understanding and writing each step of what I really wanted to learn.
"When I was a graduate student, I used to see other students vigorously highlighting steps in proofs or sentences in a passage of a book. I never understood this. Once you highlight, in some sense, you have destroyed the original without any guarantee that you have placed it inside you, where it can flower.
"My own experiences, then, echo the research findings you are learning about in this book. Highlighting should be avoided because, at least in my experience, it provides only an illusion of competence. Retrieval practice is far more powerful. Try to get the main ideas of each page you are reading cemented in your mind before you turn the page.
"I generally liked to work on my more difficult subjects, like math, in the morning, when I was fresh. I still practice this approach today. I have some of my best mental breakthroughs in the bathroom and shower—it's when I take my mind off the subject that the diffuse mode is able to work its magic."
مشارکت کنندگان در این صفحه
تا کنون فردی در بازسازی این صفحه مشارکت نداشته است.
🖊 شما نیز می‌توانید برای مشارکت در ترجمه‌ی این صفحه یا اصلاح متن انگلیسی، به این لینک مراجعه بفرمایید.