سرفصل های مهم
مقدمه
توضیح مختصر
زمان مطالعه

0 دقیقه

سطح

خیلی سخت
دانلود اپلیکیشن «زیبوک»
این فصل را می‌توانید به بهترین شکل و با امکانات عالی در اپلیکیشن «زیبوک» بخوانید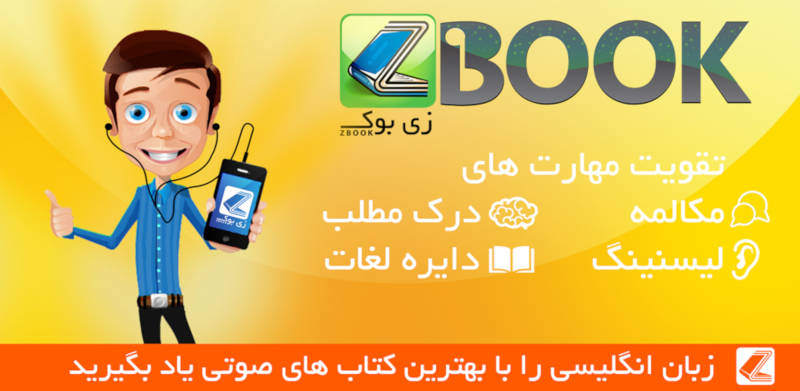 متن انگلیسی فصل
A Mind for Numbers is dedicated to Dr. Richard Felder, whose brilliance and passion have launched extraordinary improvements worldwide in the teaching of science, mathematics, engineering, and technology. My own successes, like those of tens of thousands of other educators, grow out of his fertile educational approaches. Il miglior maestro.
The Law of Serendipity: Lady Luck favors the one who tries
foreword
Your brain has amazing abilities, but it did not come with an instruction manual. You'll find that manual in A Mind for Numbers. Whether you're a novice or an expert, you will find great new ways to improve your skills and techniques for learning, especially related to math and science.
Henri Poincaré was a nineteenth-century mathematician who once described how he cracked a difficult mathematical problem that he had been intensively working on for weeks without success. He took a vacation. As he was getting on a bus in the south of France, the answer to the problem suddenly came to him, unbidden, from a part of his brain that had continued to work on the problem while he was enjoying his vacation. He knew he had the right solution even though he did not write down the details until he later returned to Paris.
What worked for Poincaré can work for you too, as Barbara Oakley explains in this insightful book. Surprisingly, your brain can also work on a problem even while you are sleeping and are not aware of anything. But it does this only if you concentrate on trying to solve the problem before falling asleep. In the morning, as often as not, a fresh insight will pop to mind that can help you solve the problem. The intense effort before a vacation or falling asleep is important for priming your brain; otherwise it will work on some other problem. There is nothing special about math or science in this regard—your brain will work just as hard at solving social problems as on math and science problems, if that is what has been on your mind recently.
You will find many more insights and techniques about how to learn effectively in this fascinating and timely book, which looks at learning as an adventure rather than hard labor. You will see how you can fool yourself about whether you actually know the material; you will find ways to hold your focus and space out your practice; and you will learn to condense key ideas so you can hold them more easily in your mind. Master the simple, practical approaches outlined here and you will be able to learn more effectively and with less frustration. This wonderful guide will enrich both your learning and your life.
—Terrence J. Sejnowski, Francis Crick Professor, Salk Institute for Biological Studies
preface
This book can make a profound difference in how you look at and understand learning. You will learn the simplest, most effective, and most efficient techniques researchers know about how to learn. And you'll have fun while you're doing it.
What's surprising is that a lot of learners use ineffective and inefficient strategies. In my laboratory, for example, we have surveyed college students about their learning. They most commonly use the strategy of repeated reading—simply reading through books or notes over and over. We and other researchers have found that this passive and shallow strategy often produces minimal or no learning. We call this "labor in vain"—students are putting in labor but not getting anywhere.
We don't engage in passive rereading because we are dumb or lazy. We do it because we fall prey to a cognitive illusion. When we read material over and over, the material becomes familiar and fluent, meaning it is easy for our minds to process. We then think that this easy processing is a sign that we have learned something well, even though we have not.
This book will introduce you to this and other illusions of learning and give you tools to overcome them. And it will introduce great new tools, such as retrieval practice, that can have a powerful effect in boosting the "bang for your buck" from your time spent in learning. It's a deeply practical yet inspiring book that helps you see clearly why some approaches are so much more effective than others.
We're on the edge of an explosion in knowledge about how to learn most effectively. In this new world of insight, you'll find A Mind for Numbers to be an indispensable guide.
—Jeffrey D. Karpicke, James V. Bradley Associate Professor of Psychological Sciences, Purdue University
note to the reader
People who work professionally with math and science often spend years discovering effective learning techniques. Once they've figured these methods out, great! They have unwittingly passed the initiation rites needed to join the mysterious society of math and science practitioners.
I've written this book to lay out these simple techniques so that you can immediately begin using them. What takes years for practitioners to discover is now at your fingertips.
Using these approaches, no matter what your skill levels in math and science, you can change your thinking and change your life. If you're already an expert, this peek under the mental hood will give you ideas for turbocharging successful learning, including counterintuitive test-taking tips and insights that will help you make the best use of your time on homework and problem sets. If you're struggling, you'll see a structured treasure trove of practical techniques that walk you through what you need to do to get on track. If you've ever wanted to become better at anything, this book will help serve as your guide.
This book is for high school students who love art and English classes but loathe math. It is meant as well as for college students who already excel in math, science, engineering, and business, but who suspect there are mental tools to be added to their learning toolkits. It's for parents whose children are either falling off the math track or trying to rocket toward math and science stardom. It's for the frazzled nine-to-five worker who hasn't been able to pass an important certification test, and for the night-shift convenience store clerk who has dreamed of becoming a nurse—or even a doctor. It's for the growing army of homeschoolers. It's for teachers and professors—not only in math, science, engineering, and technology, but also in fields such as education, psychology, and business. It's for the retiree who finally has the time to embrace new knowledge in computing, for example, or the intricacies of great cooking. And it's for readers of all ages who love to learn a little about everything.
In short, this book is for you. Enjoy!
—Barbara Oakley, Ph.D., P.E., Fellow, American Institute for Medical & Biological Engineering and Vice President, Institute for Electrical and Electronics Engineers—Engineering in Medicine and Biology Society
مشارکت کنندگان در این صفحه
تا کنون فردی در بازسازی این صفحه مشارکت نداشته است.
🖊 شما نیز می‌توانید برای مشارکت در ترجمه‌ی این صفحه یا اصلاح متن انگلیسی، به این لینک مراجعه بفرمایید.