سرفصل های مهم
فصل 15
توضیح مختصر
زمان مطالعه

0 دقیقه

سطح

خیلی سخت
دانلود اپلیکیشن «زیبوک»
این فصل را می‌توانید به بهترین شکل و با امکانات عالی در اپلیکیشن «زیبوک» بخوانید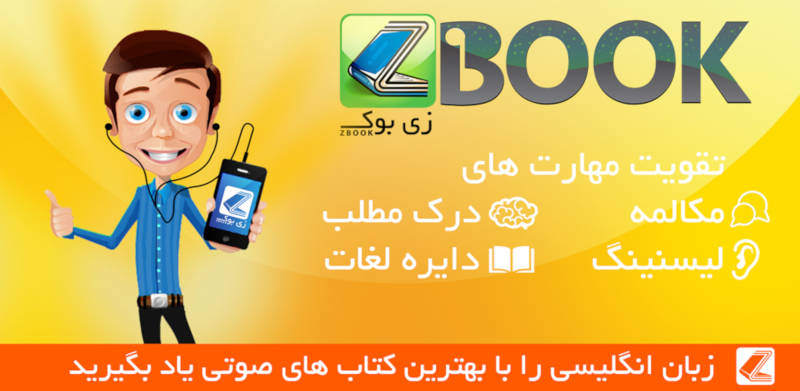 متن انگلیسی فصل
{ 15 }
renaissance learning
The Value of Learning on Your Own
People like Charles Darwin, whose theory of evolution has made him one of the most influential figures in human history, are often thought of as natural geniuses. You may be surprised to learn that much like Cajal, Darwin was a poor student. He washed out of medical school and ended up, to his father's horror, heading out on a round-the-world voyage as the ship's naturalist. Out on his own, Darwin was able to look with fresh eyes at the data he was collecting.
Persistence is often more important than intelligence.1 Approaching material with a goal of learning it on your own gives you a unique path to mastery. Often, no matter how good your teacher and textbook are, it's only when you sneak off and look at other books or videos that you begin to see that what you learn through a single teacher or book is a partial version of the full, three-dimensional reality of the subject, which has links to still other fascinating topics that are of your choosing.
Neurosurgeon Ben Carson, winner of the Presidential Medal of Freedom for his pioneering surgical innovations, was initially flunking and gently urged to leave medical school. Carson knew he learned best through books, not in-class lectures. He took a counterintuitive step and stopped attending lectures to give himself time to focus on learning through books. His grades soared and the rest is history. (Note that this technique would not work for everyone—and if you use this story as an excuse to simply stop attending classes, you are courting disaster!) In the fields of science, math, and technology, many individuals had to carve their own path in learning, either because they had no other way, or because for whatever reason, they'd thrown away previous learning opportunities. Research has shown that students learn best when they themselves are actively engaged in the subject instead of simply listening to someone else speak.2 A student's ability to grapple personally with the material, sometimes bouncing it off fellow learners, is key.
Santiago Ramón y Cajal was horrified when he had to learn college calculus as an adult, after he had become serious about becoming a doctor. He'd never paid attention to math in his youth and lacked even a rudimentary understanding of the material. He had to go rummaging back through old books, scratching his head to figure out the basics. Cajal learned all the more deeply, however, because he was driven by his personal goals.
"What a wonderful stimulant it would be for the beginner if his instructor, instead of amazing and dismaying him with the sublimity of great past achievements, would reveal instead the origin of each scientific discovery, the series of errors and missteps that preceded it—information that, from a human perspective, is essential to an accurate explanation of the discovery."3 —Santiago Ramón y Cajal
Inventor and author William Kamkwamba, born in 1987 in Africa, could not afford to attend school. So he began teaching himself by going to his village's library, where he stumbled across a book titled Using Energy. But Kamkwamba didn't just read the book. When he was only fifteen years old, he used the book to guide him in active learning: He built his own windmill. His neighbors called him misala—crazy—but his creation helped begin generating electricity and running water for his village and sparked the growth of grassroots technological innovation in Africa.4 American neuroscientist and pharmacologist Candace Pert had an excellent education, earning a doctorate in pharmacology from Johns Hopkins University. But part of her inspiration and subsequent success arose from an unusual source. Just before entering medical graduate school, she hurt her back in a horseback-riding accident and spent a summer under the influence of deep pain medication.5 Her personal experiences with pain and pain medication drove her scientific research. Ignoring her advisor's attempts to stop her, she made some of the first key discoveries involving opiate receptors—a major step forward in understanding addiction.
College isn't the only way to learn. Some of the most powerful and renowned people of our time, including powerhouses Bill Gates, Larry Ellison, Michael Dell, Mark Zuckerberg, James Cameron, Steve Jobs, and Steve Wozniak, dropped out of college. We will continue to see fascinating innovations from people who are able to combine the best aspects of traditional and nontraditional learning with their own self-taught approaches.
Taking responsibility for your own learning is one of the most important things you can do. Teacher-centered approaches, where the teacher is considered to be the one with the answers, may sometimes inadvertently foster a sense of helplessness about learning among students.6 Surprisingly, teacher evaluation systems may foster the same helplessness—these systems allow you to place the blame for failure on your teacher's inability to motivate or instruct.7 Student-centered learning, where students are challenged to learn from one another and are expected to be their own drivers toward mastery of the material, is extraordinarily powerful.
The Value of Great Teachers
You will also sometimes have a chance to interact with truly special mentors or teachers. When this lucky opportunity arises, seize it. Train yourself to get past the gulp stage and force yourself to reach out and ask questions—real and to-the-point questions, not questions meant to show off what you know. The more you do this, the easier it will become, and the more helpful it will be in ways you never anticipated—a simple sentence growing from their vast experience can change the course of your future. And also be sure to show appreciation for the people guiding you—it is essential to let them know that the help is meaningful.
Be wary, however, of falling into "sticky student" syndrome. Kind teachers, in particular, can become magnets for students whose true needs involve desire for the ego-boosting attention of the instructor far more than answers to the actual questions being posed. Well-meaning teachers can burn out trying to satisfy never-to-be- satisfied desires.
Also avoid the trap of feeling certain your answer is correct, and attempting to force your teacher to follow the tortured steps of your logic when your answer is obviously wrong. Every once in a while, you might ultimately be proven correct, but for many teachers, particularly at more advanced levels in math and science, trying to follow twisted, erroneous thinking is like listening to out-of-tune music—a thankless, painful exercise. It's generally best to start your thinking afresh and listen to your teacher's suggestions. When you finally understand the answer, you can go back if you want to debug your previous error. (Often you'll realize, in one fell swoop, that it's difficult to even put into words how wrong your previous approach was.) Good teachers and mentors are often very busy people, and you need to use their time wisely.
Truly great teachers make the material seem both simple and profound, set up mechanisms for students to learn from each other, and inspire students to learn on their own. Celso Batalha, for example, a renowned professor of physics at Evergreen Valley College, has set up a popular reading group for his students about learning how to learn. And many professors use "active" and "collaborative teaching" techniques in the classroom that give students a chance to actively engage with the material and with each other.8 One thing has surprised over the years. Some of the greatest teachers I've ever met told me that when they were young, they were too shy, too tongue-tied in front of audiences, and too intellectually incapable to ever dream of becoming a teacher. They were ultimately surprised to discover that the qualities they saw as disadvantages helped propel them into being the thoughtful, attentive, creative instructors and professors they became. It seemed their introversion made them more thoughtful and sensitive to others, and their humble awareness of their past failings gave them patience and kept them from becoming aloof know-it-alls.
The Other Reason for Learning on Your Own—Quirky Test Questions
Let's return to the world of traditional learning in high school and college, where a little insider knowledge will help you succeed. One secret of math and science teachers is that they often take quiz and test questions from books that aren't in the assigned reading for the course. After all, it's hard to come up with new test questions each semester. This means that test questions often have slight differences in terminology or approach that can throw you off your game even if you are comfortable with your textbook and your teacher's lectures. You can end up thinking that you don't have talent for math and science, when all you really needed to do was look at the material through different lenses as you were studying throughout the semester.
Beware of Intellectual Snipers
Santiago Ramón y Cajal had a deep understanding not only of how to conduct science, but also of how people interact with one another. He warned fellow learners that there will always be those who criticize or attempt to undermine any effort or achievement you make. This happens to everyone, not just Nobel Prize winners. If you do well in your studies, the people around you can feel threatened. The greater your achievement, the more other people will sometimes attack and demean your efforts.
On the other hand, if you flunk a test, you may also encounter critics who throw more barbs, saying you don't have what it takes. Failure is not so terrible. Analyze what you did wrong and use it to correct yourself to do better in the future. Failures are better teachers than successes because they cause you to rethink your approach.
Some "slower" students struggle with math and science because they can't seem to understand ideas that others find obvious. These students unfortunately sometimes think of themselves as not very bright, but the reality is that their slower way of thinking can allow them to see confusing subtleties that others aren't aware of. It's the equivalent of a hiker who notices the scent of pine and small-animal paths in the woods, as opposed to the oblivious motorist who's whizzing by at seventy miles an hour. Sadly, some instructors feel threatened by the deceptively simple questions that seemingly pedestrian students can pose. Rather than acknowledging how perceptive these questions are, instructors attack the questioner with brusque, brushoff answers that equate to "just do as you're told like everybody else does." This leaves the questioner feeling foolish and only deepens the confusion. (Keep in mind that instructors sometimes can't tell whether you are thinking deeply about the material, or whether you're having trouble taking ownership of your own role in understanding simple matters, as was the case with my truculent behavior in high school.) In any case, if you find yourself struggling with the "obvious," don't despair. Look to your classmates or the Internet for help. One useful trick is to try to find another instructor—one with nice evaluations—who occasionally teaches the same class. These instructors often understand what you are experiencing and are sometimes willing to help if you don't overuse them as a resource. Remind yourself that this situation is only temporary, and no circumstance is truly as overwhelming as it might seem at the time.
As you will find when you reach the work world (if you haven't already), many individuals are far more interested in affirming their own ideas and making themselves look good than they are in helping you. In this kind of situation, there can be a fine line between keeping yourself open to constructive explanation and criticism, versus being closed to commentary or criticism that is couched as constructive but is actually simply spiteful. Whatever the criticism, if you feel a strong wash of emotion or certainty ("But I'm right!"), it may be a clue that you're correct—or alternatively (and perhaps even more likely, because of your telltale emotions), it may be that you need to go back and reexamine matters using a more objective perspective.
We're often told that empathy is universally beneficial, but it's not.9 It's important to learn to switch on an occasional cool dispassion that helps you to not only focus on what you are trying to learn, but also to tune people out if you discover their interests lie in undercutting you. Such undercutting is all-too-common, as people are often just as competitive as they are cooperative. When you're a young person, mastering such dispassion can be difficult. We are naturally excited about what we are working on, and we like to believe that everyone can be reasoned with and that almost everyone is naturally good-hearted toward us.
Like Cajal, you can take pride in aiming for success because of the very things that make other people say you can't do it. Take pride in who you are, especially in the qualities that make you "different," and use them as a secret talisman for success. Use your natural contrariness to defy the always-present prejudices from others about what you can do.
NOW YOU TRY!
Understanding the Value of "Bad"
Pick a seemingly bad trait and describe how it could be beneficial in helping you learn or think creatively or independently. Could you think of a way to diminish the negative aspects of that trait, even as you enhance the positive aspects?
SUMMING IT UP
Learning on your own is one of the deepest, most effective ways to approach learning:
It improves your ability to think independently.
It can help you answer the strange questions that teachers sometimes throw at you on tests.
In learning, persistence is often far more important than intelligence.
Train yourself to occasionally reach out to people you admire. You can gain wise new mentors who, with a simple sentence, can change the course of your future. But use your teachers' and mentors' time sparingly.
If you aren't very fast at grasping the essentials of whatever you are studying, don't despair. Surprisingly often, "slower" students are grappling with fundamentally important issues that quicker students miss. When you finally get what's going on, you can get it at a deeper level.
People are competitive as well as cooperative. There will always be those who criticize or attempt to undermine any effort or achievement you make. Learn to deal dispassionately with these issues.
PAUSE AND RECALL
Close the book and look away. What were the main ideas of this chapter? Which idea is most important—or are there several competing equally important ideas?
ENHANCE YOUR LEARNING
What are the advantages and disadvantages of learning on your own, without being guided by a formal program of study?

Look up the phrase List of autodidacts on Wikipedia. Which of the many autodidacts there would you most like to emulate? Why?

Choose a person among your own acquaintances (that is, not a celebrity) whom you admire but to whom you have never really spoken. Formulate a plan to say hello and introduce yourself—then carry it out.
NEW YORK TIMES SCIENCE WRITER NICHOLAS WADE ON AN INDEPENDENT MIND
Nicholas Wade writes for the Science Times section of the New York Times. Always an independent thinker, Wade owes his very existence to the similar independent thinking of his grandfather—one of the few male survivors of the Titanic. When most men followed a rumor and moved to the port side, Wade's grandfather followed his intuition and deliberately moved the other way, to starboard.
Here, Nicholas gives his insight on what he thinks are the most interesting books about scientists and mathematicians.
"The Man Who Knew Infinity: A Life of the Genius Ramanujan, by Robert Kanigel. This book tells the unbelievable, rags to intellectual riches story of the Indian mathematical genius Srinivasa Ramanujan and his friend British mathematician G. H. Hardy. My favorite episode is this: 'Once, in the taxi from London, Hardy noticed its number, 1729. He must have thought about it a little because he entered the room where Ramanujan lay in bed and, with scarcely a hello, blurted out his disappointment with it. It was, he declared, "rather a dull number," adding that he hoped that wasn't a bad omen.
'"No, Hardy," said Ramanujan. "It is a very interesting number. It is the smallest number expressible as the sum of two cubes in different ways."' "Noble Savages, by Napoleon Chagnon. This beautifully written adventure story gives a sense of what it's like to learn to survive and thrive in an utterly alien culture. Chagnon was originally trained as an engineer. His scientific research has shifted our understanding of how cultures develop.
"Men of Mathematics, by E. T. Bell. This is an old classic that's a show-stopping read for anyone who's interested in how fascinating people think. Who could forget brilliant, doomed Évariste Galois who spent the night before he knew he was to die 'feverishly dashing off his last will and testament, writing against time to glean a few of the great things in his teeming mind before the death which he foresaw could overtake him. Time after time he broke off to scribble in the margin "I have not time; I have not time," and passed on to the next frantically scrawled outline.' Truth be told, this is one of the few exciting stories that Professor Bell perhaps exaggerated, although Galois unquestionably spent that last evening putting the final polish on his life's work. But this brilliant book has inspired generations of both men and women."
مشارکت کنندگان در این صفحه
تا کنون فردی در بازسازی این صفحه مشارکت نداشته است.
🖊 شما نیز می‌توانید برای مشارکت در ترجمه‌ی این صفحه یا اصلاح متن انگلیسی، به این لینک مراجعه بفرمایید.