سرفصل های مهم
بخش 17
توضیح مختصر
زمان مطالعه

0 دقیقه

سطح

خیلی سخت
دانلود اپلیکیشن «زیبوک»
این فصل را می‌توانید به بهترین شکل و با امکانات عالی در اپلیکیشن «زیبوک» بخوانید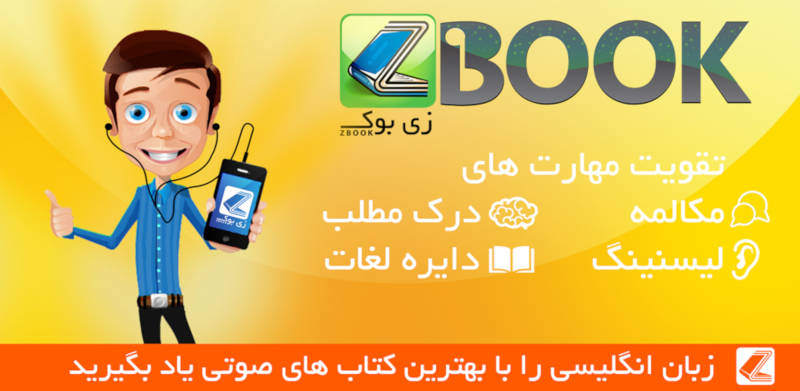 متن انگلیسی فصل
"Hooray!" Unless you are a lawyer, it will probably strike you as odd that Count Olaf's plan was defeated by Violet signing with her left hand instead of her right. But the law is an odd thing. For instance, one country in Europe has a law that requires all its bakers to sell bread at the exact same price. A certain island has a law that forbids anyone from removing its fruit. And a town not too far from where you live has a law that bars me from coming within five miles of its borders. Had Violet signed the marriage contract with her right hand, the law would have made her a miserable contessa, but because she signed it with her left, she remained, to her relief, a miserable orphan.
What was good news to Violet and her siblings, of course, was bad news to Count Olaf. "In that case, you will either marry me again, and correctly this time, or I will—"
"Neepo!" Sunny's unmistakable voice rang out over Count Olaf's as she tottered onstage toward her siblings. The hook-handed man followed behind her, his walkie-talkie buzzing and crackling. Count Olaf was too late.
"Sunny! You're safe!"
"Somebody bring her something to eat. She must be very hungry after hanging in a tower window all that time."
"Cake!".
"Argh!" Count Olaf began to pace back and forth like an animal in a cage, pausing only to point a finger at Violet. "You may not be my wife but you are still my daughter, and—"
"Do you honestly think that I will allow you to continue to care for these three children, after the treachery I have seen here tonight?"
"The orphans are mine, and with me they shall stay. There is nothing illegal about trying to marry someone."
"But there is something illegal about dangling an infant out of a tower window". You, Count Olaf, will go to jail, and the three children will live with me."
"Arrest him!"
"Send him to jail!"
"I hereby arrest you in the name of the law."
"Oh, Justice Strauss! Did you really mean what you said? Can we really live with you?"
"Of course I mean it. I am very fond of you children, and I feel responsible for your welfare."
"Can we use your library every day?"
"Can we work in the garden?"
"Cake!"
At this point in the story, I feel obliged to interrupt and give you one last warning. As I said at the very beginning, the book you are holding in your hands does not have a happy ending. It may appear now that Count Olaf will go to jail and that the three Baudelaire youngsters will live happily ever after with Justice Strauss, but it is not so. If you like, you may shut the book this instant and not read the unhappy ending that is to follow. You may spend the rest of your life believing that the Baudelaires triumphed over Count Olaf and lived the rest of their lives in the house and library of Justice Strauss, but that is not how the story goes. For as everyone was laughing at Sunny's cry for cake, the important-looking man with all the warts on his face was sneaking toward the controls for the lighting of the theater.
Quick as a wink, the man flicked the main switch so that all the lights went off and everyone was standing in darkness. Instantly, pandemonium ensued as everyone ran this way and that, shouting at one another. Actors tripped over members of the audience. Members of the audience tripped over theatrical props. Mr. Poe grabbed his wife, thinking it was Count Olaf. Klaus grabbed Sunny and held her up as high as he could, so she wouldn't get hurt. But Violet knew at once what had happened, and made her way carefully to where she remembered the lights had been. When the play was being performed, Violet had watched the light controls carefully, taking mental notes in case these devices came in handy for an invention. She was certain if she could find the switch she could turn it back on. Her arms stretched in front of her as if she were blind, Violet made her way across the stage, stepping carefully around pieces of furniture and startled actors. In the darkness, Violet looked like a ghost, her white wedding gown moving slowly across the stage. Then, just as she had reached the switch, Violet felt a hand on her shoulder. A figure leaned in to whisper into her ear.
"I'll get my hands on your fortune if it's the last thing I do. And when I have it, I'll kill you and your siblings with my own two hands."
Violet gave a little cry of terror, but flicked the switch on. The entire theater was flooded with light. Everyone blinked and looked around. Mr. Poe let go of his wife. Klaus put Sunny down. But nobody was touching Violet's shoulder.
مشارکت کنندگان در این صفحه
تا کنون فردی در بازسازی این صفحه مشارکت نداشته است.
🖊 شما نیز می‌توانید برای مشارکت در ترجمه‌ی این صفحه یا اصلاح متن انگلیسی، به این لینک مراجعه بفرمایید.