سرفصل های مهم
بخش 05
توضیح مختصر
زمان مطالعه

0 دقیقه

سطح

خیلی سخت
دانلود اپلیکیشن «زیبوک»
این فصل را می‌توانید به بهترین شکل و با امکانات عالی در اپلیکیشن «زیبوک» بخوانید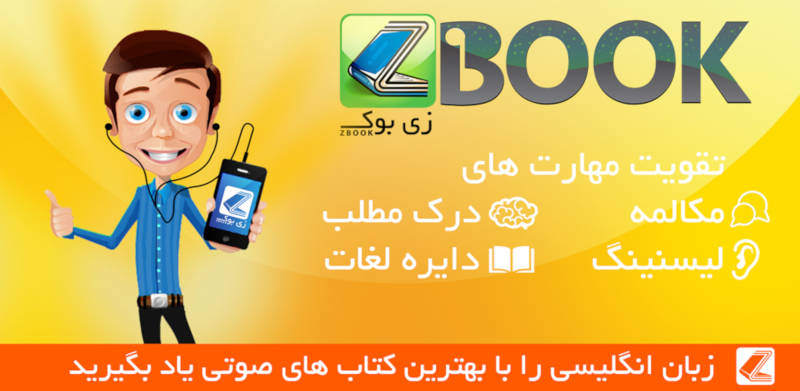 متن انگلیسی فصل
CHAPTER Four
The Baudelaire orphans copied the puttanesca recipe from the cookbook onto a piece of scrap paper, and Justice Strauss was kind enough to escort them to the market to buy the necessary ingredients. Count Olaf had not left them very much money, but the children were able to buy everything they needed. From a street vendor, they purchased olives after tasting several varieties and choosing their favorites. At a pasta store they selected interestingly shaped noodles and asked the woman running the store the proper amount for thirteen people—the ten people Count Olaf mentioned, and the three of them. Then, at the supermarket, they purchased garlic, which is a sharp-tasting bulbous plant; anchovies, which are small salty fish; capers, which are flower buds of a small shrub and taste marvelous; and tomatoes, which are actually fruits and not vegetables as most people believe. They thought it would be proper to serve dessert, and bought several envelopes of pudding mix. Perhaps, the orphans thought, if they made a delicious meal, Count Olaf might be a bit kinder to them.
"Thank you so much for helping us out today. I don't know what we would have done without you."
"You seem like very intelligent people. I dare say you would have thought of something. But it continues to strike me as odd that Count Olaf has asked you to prepare such an enormous meal. Well, here we are. I must go inside and put my own groceries away. I hope you children will come over soon and borrow books from my library."
"Tomorrow? Could we come over tomorrow?"
"I don't see why not."
"I can't tell you how much we appreciate this." With their kind parents dead and Count Olaf treating them so abominably, the three children were not used to kindness from adults, and weren't sure if they were expected to do anything back. "Tomorrow, before we use your library again, Klaus and I would be more than happy to do household chores for you. Sunny isn't really old enough to work, but I'm sure we could find some way she could help you."
Justice Strauss smiled at the three children, but her eyes were sad. She reached out a hand and put it on Violet's hair, and Violet felt more comforted than she had in some time. "That won't be necessary. You are always welcome in my home." She turned and went into her home, and after a moment of staring after her, the Baudelaire orphans went into theirs.
For most of the afternoon, Violet, Klaus, and Sunny cooked the puttanesca sauce according to the recipe. Violet roasted the garlic and washed and chopped the anchovies. Klaus peeled the tomatoes and pitted the olives. Sunny banged on a pot with a wooden spoon, singing a rather repetitive song she had written herself. And all three of the children felt less miserable than they had since their arrival at Count Olaf's. The smell of cooking food is often a calming one, and the kitchen grew cozy as the sauce simmered, a culinary term which means "cooked over low heat." The three orphans spoke of pleasant memories of their parents and about Justice Strauss, who they agreed was a wonderful neighbor and in whose library they planned to spend a great deal of time. As they talked, they mixed and tasted the chocolate pudding.
Just as they were placing the pudding in the refrigerator to cool, Violet, Klaus, and Sunny heard a loud, booming sound as the front door was flung open, and I'm sure I don't have to tell you who was home.
"Orphans? Where are you, orphans?"
"In the kitchen, Count Olaf. We're just finishing dinner."
"You'd better be. My troupe is right behind me and they are very hungry. Where is the roast beef?"
"We didn't make roast beef. We made puttanesca sauce."
"What? No roast beef?"
"You didn't tell us you wanted roast beef."
Count Olaf slid toward the children so that he looked even taller than he was. His eyes grew even brighter, and his one eyebrow raised in anger. "In agreeing to adopt you. I have become your father, and as your father I am not someone to be trifled with. I demand that you serve roast beef to myself and my guests."
"We don't have any! We made puttanesca sauce!"
"No! No! No!"
Count Olaf looked down at Sunny, who had spoken so suddenly. With an inhuman roar he picked her up in one scraggly hand and raised her so she was staring at him in the eye. Needless to say, Sunny was very frightened and began crying immediately, too scared to even try to bite the hand that held her.
"Put her down immediately, you beast!" Klaus jumped up, trying to rescue Sunny from the grasp of the Count, but he was holding her too high to reach. Count Olaf looked down at Klaus and smiled a terrible, toothy grin, raising the wailing Sunny up even higher in the air. He seemed about to drop her to the floor when there was a large burst of laughter in the next room.
"Olaf! Where's Olaf?" Count Olaf paused, still holding the wailing Sunny up in the air, as members of his theater troupe walked into the kitchen. Soon they were crowding the room—an assortment of strange-looking characters of all shapes and sizes. There was a bald man with a very long nose, dressed in a long black robe. There were two women who had bright white powder all over their faces, making them look like ghosts. Behind the women was a man with very long and skinny arms, at the end of which were two hooks instead of hands. There was a person who was extremely fat, and who looked like neither a man nor a woman. And behind this person, standing in the doorway, were an assortment of people the children could not see but who promised to be just as frightening.
"Here you are, Olaf. What in the world are you doing?"
"I'm just disciplining these orphans. I asked them to make dinner, and all they have made is some disgusting sauce."
مشارکت کنندگان در این صفحه
تا کنون فردی در بازسازی این صفحه مشارکت نداشته است.
🖊 شما نیز می‌توانید برای مشارکت در ترجمه‌ی این صفحه یا اصلاح متن انگلیسی، به این لینک مراجعه بفرمایید.