سرفصل های مهم
فصل 10
توضیح مختصر
زمان مطالعه

0 دقیقه

سطح

خیلی سخت
دانلود اپلیکیشن «زیبوک»
این فصل را می‌توانید به بهترین شکل و با امکانات عالی در اپلیکیشن «زیبوک» بخوانید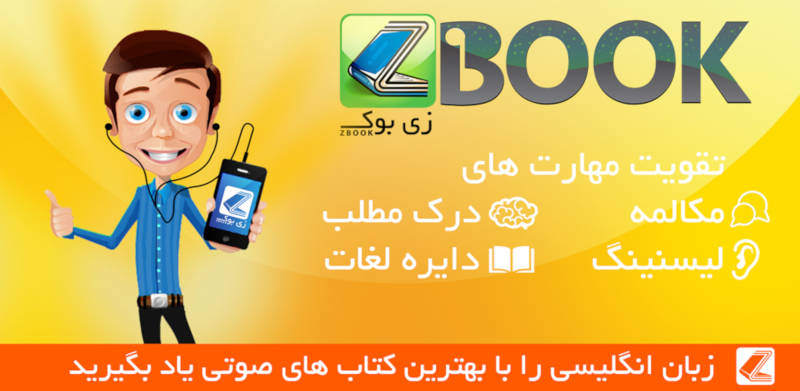 متن انگلیسی فصل
CHAPTER Ten
Violet read the memo out loud to her siblings, and she didn't know whose reaction was more upsetting. As Sunny heard the bad news, she bit her lip in worry. Her tooth was so sharp that tiny drops of blood dribbled down her chin, and this was certainly upsetting. But Klaus didn't seem to hear the memo at all. He just stared into space, and this was worrisome as well. Violet put the memo back into the envelope, sat on the bottom bunk, and wondered what in the world she could do.
"Bad news?" Phil said sympathetically. "Remember, sometimes something might seem like bad news, but it could turn out to be a blessing in disguise."
Violet tried to smile at Phil, but her smiling muscles just stayed put. She knew—or she thought she knew, anyway, because she was actually wrong—that the only thing in disguise was Count Olaf. "We have to go see Sir," Violet said finally. "We have to explain to him what has happened."
"You're not supposed to see Sir without an appointment," Phil said.
"This is an emergency," Violet said. "Come on, Sunny. Come on…" She looked at her brother, who looked back at his older sister with wide, wide eyes. Violet remembered the accident he had caused, and all the previous Baudelaire guardians who had been destroyed. She could not imagine that Klaus would be capable of the sort of heinous murders that Count Olaf had committed, but she could not be sure. Not when he was hypnotized.
"Dinel," Sunny said.
"Klaus simply cannot go," Violet decided. "Phil, will you please keep an eye on our brother while we go and visit Sir?"
"Of course," Phil said.
"A very close eye," she emphasized, leading Klaus to the Baudelaire bunk. "He's…he's not been himself lately, as I'm sure you've noticed. Please make sure he stays out of trouble."
"I will," Phil promised.
"Now, Klaus," Violet said, "please get some sleep, and I hope you'll feel better in the morning."
"Wub," Sunny said, which meant something along the lines of "I hope so, too."
Klaus lay down on the bunk, and his sisters looked at his bare feet, which were filthy from walking around all day without any shoes on. "Good night, Violet," Klaus said. "Good night, Susan."
"Her name is Sunny," Violet said.
"I'm sorry," Klaus said. "I'm just so exhausted. Do you really think I will feel better in the morning?"
"If we're lucky," Violet said. "Now, go to sleep."
Klaus glanced at his older sister. "Yes, sir," he said, quietly. He shut his eyes and immediately fell asleep. The eldest Baudelaire tucked the blanket around her brother and took a long, worried glance at him. Then she took Sunny's hand and, with a smile to Phil, walked back out of the dormitory and across the courtyard to the offices. Inside, the two Baudelaires walked past the mirror without even a glance at their reflections, and knocked on the door.
"Come in!" The children recognized the booming voice of Sir, and nervously opened the door to the office. Sir was sitting at an enormous desk made of dark, dark wood, still smoking a cigar so his face could not be seen behind the cloud of smoke. The desk was covered with papers and folders, and there was a name-plate that read "The Boss" in letters made of chewed-up gum, just like the lumbermill sign outside. It was difficult to see the rest of the room, because there was only one tiny light in the room, which sat on Sir's desk. Next to Sir stood Charles, who gave the children a shy smile as they walked up to their guardian.
"Do you have an appointment?" Sir asked.
"No," Violet said, "but it's very important that I talk to you."
"I'll decide what's very important!" Sir barked. "You see this nameplate? It says 'The Boss,' and that's who I am! It's very important when I say it's very important, understand?"
"Yes, Sir," Violet said, "but I think you'll agree with me when I explain what's been going on."
"I know what's been going on," Sir said. "I'm the boss! Of course I know! Didn't you get my memo about the accident?"
Violet took a deep breath and looked Sir in the eye, or at least the part of the cloud of smoke where she thought his eye probably was. "The accident," she said finally, "happened because Klaus was hypnotized."
"What your brother does for a hobby is none of my concern," Sir said, "and it doesn't excuse accidents."
"You don't understand, Sir," Violet said. "Klaus was hypnotized by Dr. Orwell, who is in cahoots with Count Olaf."
"Oh no!" Charles said. "You poor children! Sir, we have to put a stop to this!"
"We are putting a stop to this!" Sir said. "You children will cause no more accidents, and you'll be safely employed by this lumbermill. Otherwise, out you go!"
"Sir!" Charles cried. "You wouldn't throw the children out into the street!"
"Of course not," Sir said. "As I explained in my memo, I met a very nice young lady who works as a receptionist. When I mentioned there were three children in my care, she said that if you were ever any trouble, she'd take you, because she'd always wanted children of her own."
"Palsh!" Sunny cried.
"That's Count Olaf!" Violet cried.
"Do I look like an idiot to you?" Sir asked, pointing to his cloud. "I have a complete description of Count Olaf from Mr. Poe, and this receptionist looked nothing like him. She was a very nice lady."
"Did you look for the tattoo?" Charles asked. "Count Olaf has a tattoo on his ankle, remember?"
"Of course I didn't look for the tattoo," Sir said impatiently. "It's not polite to look at a woman's legs."
"But she's not a woman!" Violet burst out. "I mean, he's not a woman! He's Count Olaf!"
"I saw her nameplate," Sir said. "It didn't say 'Count Olaf.' It said 'Shirley.'"
"Fiti!" Sunny shrieked, which you already know meant "That nameplate doesn't prove anything, of course!" But Violet did not have time to translate, because Sir was pounding his hands on the desk.
"Hypnosis! Count Olaf! Fiti! I've had enough of your excuses!" he yelled. "Your job is to work hard at the lumbermill, not cause accidents! I am busy enough without having to deal with clumsy children!"
Quickly, Violet thought of something else. "Well, can we call Mr. Poe?" she asked. "He knows all about Count Olaf, so perhaps he can be helpful." Violet did not add that Mr. Poe was not usually a very helpful person.
"You want to add the cost of a long-distance phone call to the burden of caring for you?" Sir asked. "I think not. Let me put it to you in the simplest way I can: If you screw up again, I will give you away to Shirley."
"Now, Sir," Charles said. "These are children. You shouldn't talk to them this way. As you remember, I never thought it was a good idea for the Baudelaires to work in the mill. They should be treated like members of the family."
"They are being treated like members of the family," Sir said. "Many of my cousins live there in the dormitory. I refuse to argue with you, Charles! You're my partner! Your job is to iron my shirts and cook my omelettes, not boss me around!"
"You're right, of course," Charles said softly. "I'm sorry."
"Now get out of here, all of you!" Sir barked. "I have lots of work to do!"
Sunny opened her mouth to say something, but she knew it would be useless. Violet thought of something else she could point out, but she knew it would be worthless. And Charles started to raise his hand to make a point, but he knew it would be bootless, a word which here means "useless and worthless." So Charles and the two Baudelaires left the dark office without another word, and stood for a moment together in the hallway.
"Don't worry," Charles whispered. "I'll help you."
"How?" Violet whispered back. "Will you call Mr. Poe and tell him Count Olaf is here?"
"Ulo?" Sunny asked, which meant "Will you have Dr. Orwell arrested?"
"Will you hide us from Shirley?" Violet asked.
"Henipul?" Sunny asked, which meant "Will you undo Klaus's hypnotism?"
"No," Charles admitted. "I can't do any of those things. Sir would get mad at me, and we can't have that. But tomorrow, I will try and sneak you some raisins at lunchtime. O.K.?"
It was not O.K., of course, not at all. Raisins are healthy, and they are inexpensive, and some people may even find them delicious. But they are rarely considered helpful. In fact, raisins were one of the least helpful things Charles could offer, if he really wanted to help. But Violet didn't answer him. She was looking down the hallway and thinking. Sunny didn't answer him either, because she was already crawling toward the door to the library. The Baudelaire sisters had no time to talk with Charles. They had to figure out a plan, and they had to figure it out quickly. The Baudelaire orphans were in a very difficult situation, and they needed every available moment to come up with something much, much more helpful than raisins.
مشارکت کنندگان در این صفحه
تا کنون فردی در بازسازی این صفحه مشارکت نداشته است.
🖊 شما نیز می‌توانید برای مشارکت در ترجمه‌ی این صفحه یا اصلاح متن انگلیسی، به این لینک مراجعه بفرمایید.