سرفصل های مهم
فصل 06
توضیح مختصر
زمان مطالعه

0 دقیقه

سطح

خیلی سخت
دانلود اپلیکیشن «زیبوک»
این فصل را می‌توانید به بهترین شکل و با امکانات عالی در اپلیکیشن «زیبوک» بخوانید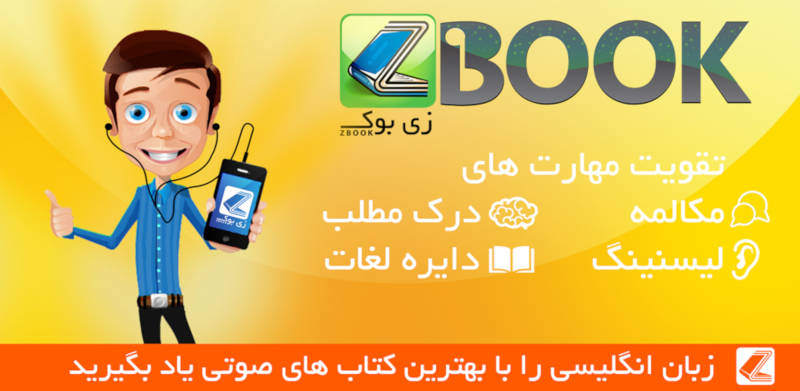 متن انگلیسی فصل
CHAPTER Six
"I tell you, you have nothing to worry about," Phil said, as Violet and Sunny picked at their casserole. It was dinnertime, but Klaus had still not returned from Dr. Orwell's, and the young Baudelaire women were worried sick. After work, while walking across the dirty courtyard with their fellow employees, Violet and Sunny had peered worriedly at the wooden gate that led out to Paltryville, and were dismayed to see no sign of Klaus. When they arrived at the dormitory, Violet and Sunny looked out the window to watch for him, and they were so anxious that it took them several minutes to realize that the window was not a real one, but one drawn on the blank wall with a ballpoint pen. Then they went out and sat on the doorstep, looking out at the empty courtyard, until Phil called them in to supper. And now it was getting on toward bedtime, and not only had their brother still not returned, but Phil was insisting that they had nothing to worry about.
"I think we do, Phil," Violet said. "I think we do have something to worry about. Klaus has been gone all afternoon, and Sunny and I are worried that something might have happened to him. Something awful."
"Becer!" Sunny agreed.
"I know that doctors can seem scary to young children," Phil said, "but doctors are your friends, and they can't hurt you."
Violet looked at Phil and saw that their conversation would go nowhere. "You're right," she said tiredly, even though he was quite wrong. As anyone who's ever been to a doctor knows, doctors are not necessarily your friends, any more than mail deliverers are your friends, or butchers are your friends, or refrigerator repair-people are your friends. A doctor is a man or woman whose job it is to make you feel better, that's all, and if you've ever had a shot you know that the statement "Doctors can't hurt you" is simply absurd. Violet and Sunny, of course, were worried that Dr. Orwell had some connection with Count Olaf, not that their brother would get a shot, but it was useless to try to explain such things to an optimist. So they merely picked at their casserole and waited for their brother until it was time for bed.
"Dr. Orwell must have fallen behind in his appointments," Phil said, as Violet and Sunny tucked themselves into the bottom bunk. "His waiting room must be absolutely full."
"Suski," Sunny said sadly, which meant something along the lines of "I hope so, Phil."
Phil smiled at the two Baudelaires and turned out the lights in the dormitory. The employees whispered to each other for a few minutes, and then were quiet, and before too long Violet and Sunny were surrounded by the sound of snores. The children did not sleep, of course, but stared out into the dark room with a growing feeling of dismay. Sunny made a squeaky, sad noise, like the closing of a door, and Violet took her sister's fingers, which were sore from tying knots all day long, and blew on them gently. But even as the Baudelaire fingers felt better, the Baudelaire sisters did not. They lay together on the bunk and tried to imagine where Klaus could be and what was happening to him. But one of the worst things about Count Olaf is that his evil ways are so despicable that it is impossible to imagine what would be up his sleeve next. Count Olaf had done so many horrible deeds, all to get his hands on the Baudelaire fortune, that Violet and Sunny could scarcely bear to think what might be happening to their brother. The evening grew later and later, and the two siblings began to imagine more and more terrible things that could be happening to Klaus while they lay helpless in the dormitory.
"Stintamcunu," Sunny whispered finally, and Violet nodded. They had to go and look for him.
The expression "quiet as mice" is a puzzling one, because mice can often be very noisy, so people who are being quiet as mice can often be very noisy, so people who are being quiet as mice may in fact be squeaking and scrambling around. The expression "quiet as mimes" is more appropriate, because mimes are people who perform theatrical routines without making a sound. Mimes are annoying and embarrassing, but they are much quieter than mice, so "quiet as mimes" is a more proper way to describe how Violet and Sunny got up from their bunk, tiptoed across the dormitory, and walked out into the night.
There was a full moon that night, and the children gazed for a moment at the quiet courtyard. The moonlight made the dirt floor look as strange and eerie as the surface of the moon. Violet picked Sunny up, and the two of them crossed the courtyard toward the heavy wooden gate leading out of the lumbermill. The only sound was the soft shuffling of Violet's feet. The orphans could not remember when they had been in a place that felt so quiet and still, which is why the sudden creaking sound made them jump in surprise. The creaking sound was as noisy as mice, and seemed to be coming from straight ahead. Violet and Sunny stared out into the gloom, and with another creak the wooden gate swung open and revealed the short figure of a person, walking slowly toward them.
"Klaus!" Sunny said, for one of the few regular words she used was the name of her brother. And to her relief, Violet saw that it was indeed Klaus who was walking toward them. He had on a new pair of glasses that looked just like his old ones, except they were so new that they shone in the moonlight. He gave his sisters a dazed and distant smile, as if they were people he did not know so well.
"Klaus, we were so worried about you," Violet said, hugging her brother as he reached them. "You were gone for so long. Whatever happened to you?"
"I don't know," Klaus said, so quietly that his sisters had to lean forward to hear him. "I can't remember."
"Did you see Count Olaf?" Violet asked. "Was Dr. Orwell working with him? Did they do anything to you?"
"I don't know," Klaus said, shaking his head. "I remember breaking my glasses, and I remember Charles taking me to the eye-shaped building. But I don't remember anything else. I scarcely remember where I am right now."
"Klaus," Violet said firmly, "you are at the Lucky Smells Lumbermill in Paltryville. Surely you remember that."
Klaus did not answer. He merely looked at his sisters with wide, wide eyes, as if they were an interesting aquarium or a parade.
"Klaus?" Violet asked. "I said, you are at the Lucky Smells Lumbermill."
Klaus still did not answer.
"He must be very tired," Violet said to Sunny.
"Libu," Sunny said doubtfully.
"You'd better get to bed, Klaus," Violet said. "Follow me."
At last, Klaus spoke. "Yes, sir," he said, quietly.
"Sir?" Violet repeated. "I'm not a sir—I'm your sister!"
But Klaus was silent once more, and Violet gave up. Still carrying Sunny, she walked back toward the dormitory, and Klaus shuffled behind her. The moon shone on his new glasses, and his steps made little clouds of dirt, but he didn't say a word. Quiet as mimes, the Baudelaires walked back into the dormitory and tiptoed to their bunk bed. But when they reached it, Klaus merely stood nearby and stared at his two siblings, as if he had forgotten how to go to bed.
"Lie down, Klaus," Violet said gently.
"Yes, sir," Klaus replied, and lay down on the bottom bunk, still staring at his sisters. Violet sat on the edge of the bunk and removed Klaus's shoes, which he had forgotten to take off, but it seemed that he did not even notice.
"We'll discuss things in the morning," Violet whispered. "In the meantime, Klaus, try to get some sleep."
"Yes, sir," Klaus said, and immediately shut his eyes. In a second he was fast asleep. Violet and Sunny watched the way his mouth quivered, just as it had always done when he was asleep, ever since he was a tiny baby. It was a relief to have Klaus back with them, of course, but the Baudelaire sisters did not feel relieved, not one bit. They had never seen their brother act so strangely. For the rest of the night, Violet and Sunny huddled together on the top bunk, peering down and watching Klaus sleep. No matter how much they looked at him, it still felt like their brother had not returned.
مشارکت کنندگان در این صفحه
تا کنون فردی در بازسازی این صفحه مشارکت نداشته است.
🖊 شما نیز می‌توانید برای مشارکت در ترجمه‌ی این صفحه یا اصلاح متن انگلیسی، به این لینک مراجعه بفرمایید.