سرفصل های مهم
فصل 07
توضیح مختصر
زمان مطالعه

0 دقیقه

سطح

خیلی سخت
دانلود اپلیکیشن «زیبوک»
این فصل را می‌توانید به بهترین شکل و با امکانات عالی در اپلیکیشن «زیبوک» بخوانید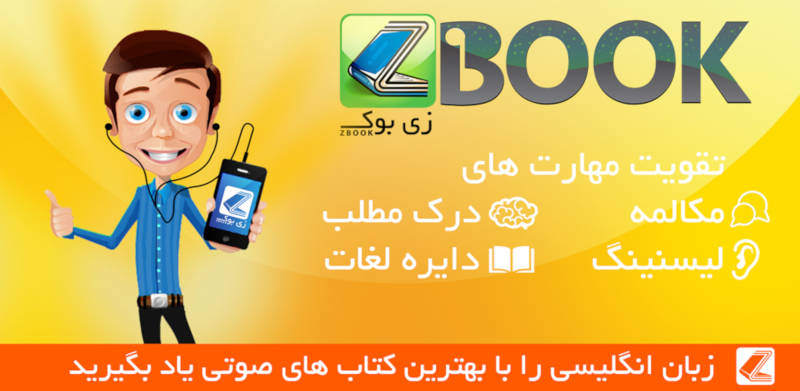 متن انگلیسی فصل
CHAPTER Seven If you have ever had a miserable experience, then you have probably had it said to you that you would feel better in the morning. This, of course, is utter nonsense, because a miserable experience remains a miserable experience even on the loveliest of mornings. For instance, if it were your birthday, and a wart-removal cream was the only present you received, someone might tell you to get a good night's sleep and wait until morning, but in the morning the tube of wart-removal cream would still be sitting there next to your uneaten birthday cake, and you would feel as miserable as ever. My chauffeur once told me that I would feel better in the morning, but when I woke up the two of us were still on a tiny island surrounded by man-eating crocodiles, and, as I'm sure you can understand, I didn't feel any better about it.
And so it was with the Baudelaire orphans. As soon as Foreman Flacutono began clanging his pots together, Klaus opened his eyes and asked where in the world he was, and Violet and Sunny did not feel better at all.
"What is wrong with you, Klaus?" Violet asked.
Klaus looked at Violet carefully, as if they had met once, years ago, and he had forgotten her name. "I don't know," he said. "I'm having trouble remembering things. What happened yesterday?"
"That's what we want to ask you, Klaus," Violet said, but she was interrupted by their rude employer.
"Get up, you lazy midgets!" Foreman Flacutono shouted, walking over to the Baudelaire bunk and clanging his pots together again. "The Lucky Smells Lumbermill has no time for dawdling! Get out of bed this instant and go straight to work!"
Klaus's eyes grew very wide, and he sat up in bed. In an instant he was walking toward the door of the dormitory, without a word to his sisters.
"That's the spirit!" Foreman Flacutono said, and clanged his pots together again. "Now everybody! On to the lumbermill!"
Violet and Sunny looked at one another and hurried to follow their brother and the other employees, but Violet took one step, and something made her stop. On the floor next to the Baudelaire bunk were Klaus's shoes, which she had removed the night before. Klaus had not even put them on before walking outside.
"His shoes!" Violet said, picking them up. "Klaus, you forgot your shoes!" She ran after him, but Klaus did not even look back. By the time Violet reached the door, her brother was walking barefoot across the courtyard.
"Grummle?" Sunny called after him, but he did not answer.
"Come on, children," Phil said. "Let's hurry to the lumbermill."
"Phil, there's something wrong with my brother," Violet said, watching Klaus open the door of the lumbermill and lead the other employees inside. "He scarcely says a word to us, he doesn't seem to remember anything, and look! He didn't put on his shoes this morning!"
"Well, look on the bright side," Phil said. "We're supposed to finish tying today, and next we do the stamping. Stamping is the easiest part of the lumber business."
"I don't care about the lumber business!" Violet cried. "Something is wrong with Klaus!"
"Let's not make trouble, Violet," Phil said, and walked off toward the lumbermill. Violet and Sunny looked at one another helplessly. They had no choice but to follow Phil across the courtyard and into the mill. Inside, the string machine was already whirring, and the employees were beginning to tie up the last few batches of boards. Violet and Sunny hurried to get a place next to Klaus, and for the next few hours they tied knots and tried to talk to their brother. But it was difficult to speak to him over the whirring of the string machine and the clanging of Foreman Flacutono's pots, and Klaus never answered them. Finally, the last pile of boards was tied together, and Phil turned off the string machine, and everybody received their gum. Violet and Sunny each grabbed one of Klaus's arms and dragged their barefooted brother to a corner of the mill to talk to him.
"Klaus, Klaus, please talk to me," Violet cried. "You're frightening us. You've got to tell us what Dr. Orwell did, so we can help you."
Klaus simply stared at his sister with widened eyes.
"Eshan!" Sunny shrieked.
Klaus did not say a word. He did not even put his gum into his mouth. Violet and Sunny sat down beside him, confused and frightened, and put their arms around their brother as though they were afraid he was floating away. They sat there like that, a heap of Baudelaires, until Foreman Flacutono clanged his pots together to signal the end of the break.
"Stamping time!" Foreman Flacutono said, pushing his stringy white wig out of his eyes. "Everybody line up for stamping. And you," he said, pointing to Klaus. "You, you lucky midget, will be operating the machine. Come over here so I can give you instructions."
"Yes, sir," Klaus said, in a quiet voice, and his sisters gasped in surprise. It was the first time he had spoken since they were in the dormitory. Without another word he stood up, disentangled himself from his siblings, and walked toward Foreman Flacutono while his sisters looked on amazedly.
Violet turned to her baby sister and brushed a small scrap of string out of her hair, something her mother used to do all the time. The eldest Baudelaire remembered, as she had remembered so many times, the promise she had made to her parents when Sunny was born. "You are the eldest Baudelaire child," her parents had said. "And as the eldest, it will always be your responsibility to look after your younger siblings. Promise us that you will always watch out for them and make sure they don't get into trouble." Violet knew, of course, that her parents had never guessed, when they told her this, that the sort of trouble her siblings would get into would be so ostentatiously—a word which here means "really, really"—horrendous, but still she felt as if she had let her parents down. Klaus was clearly in trouble, and Violet could not shake the feeling that it was her responsibility to get him out of it.
Foreman Flacutono whispered something to Klaus, who walked slowly over to the machine covered in smokestacks and began to operate its controls. Foreman Flacutono nodded to Klaus and clanged his pots together again. "Let the stamping begin!" he said, in his terrible muffled voice. The Baudelaires had no idea what Foreman Flacutono meant by stamping, and thought maybe it involved jumping up and down on the boards for some reason, like stamping on ants. But it turned out to be more like stamping a library book. The workers would lift a bundle of boards and place it on a special mat, and the machine would bring its huge, flat stone down on top of the boards with a thunderous stamp!, leaving a label in red ink that said "Lucky Smells Lumbermill." Then everyone had to blow on the stamp so it dried quickly. Violet and Sunny couldn't help wondering if people who would make their houses out of these boards would mind having the name of the lumbermill written on the walls of their homes. But, more important, they couldn't help wondering how Klaus knew how to work the stamping machine, and why Foreman Flacutono was having their brother at the controls, instead of Phil or one of the other employees.
"You see?" Phil told the Baudelaire sisters, from across a bundle of boards. "There's nothing wrong with Klaus. He's working the machine perfectly. You spent all that time worrying for nothing."
Stamp!
"Maybe," Violet said doubtfully, blowing on the M in "Lumbermill."
"And I told you that stamping was the easiest part of the lumbermill industry," Phil said. Stamp! "Your lips get a little sore from all the blowing, but that's all."
"Wiro," Sunny said, which meant something like "That's true, but I'm still worried about Klaus."
"That's the spirit," said Phil, misunderstanding her. "I told you that if you just looked on the bright side—"
Stam—crash—aah!
Phil fell to the floor in midsentence, his face pale and sweaty. Of all the terrible noises to be heard at the Lucky Smells Lumbermill, this one was the most terrible by far. The thunderous stamp! ing sound had been cut off by a wrenching crash and a piercing shriek. The stamping machine had gone horribly wrong, and the huge flat stone had not been brought down where it was supposed to be brought down, on the bundle of boards. Most of the stone had been brought down on the string machine, which was now hopelessly smashed. But part of it had been brought down on Phil's leg.
Foreman Flacutono dropped his pots and ran over to the controls of the stamping machine, pushing the dazed Klaus aside. With a flip of the switch he brought the stone up again, and everyone gathered around to see the damage. The cage part of the string machine was split open like an egg, and the string had become completely entwined and entangled. And I simply cannot describe the grotesque and unnerving sight—the words "grotesque" and "unnerving" here mean "twisted, tangled, stained, and gory"—of poor Phil's leg. It made Violet's and Sunny's stomachs turn to gaze upon it, but Phil looked up and gave them a weak smile.
"Well," he said, "this isn't too bad. My left leg is broken, but at least I'm right-legged. That's pretty fortunate."
"Gee," one of the other employees murmured. "I thought he'd say something more along the lines of 'Aaaaah! My leg! My leg!'"
"If someone could just help me get to my foot," Phil said, "I'm sure that I can get back to work."
"Don't be ridiculous," Violet said. "You need to go to a hospital."
"Yes, Phil," another worker said. "We have those coupons from last month, fifty percent off a cast at the Ahab Memorial Hospital. Two of us will chip in and get your leg all fixed up. I'll call for an ambulance right away."
Phil smiled. "That's very kind of you," he said.
"This is a disaster!" Foreman Flacutono shouted. "This is the worst accident in the history of the lumbermill!"
"No, no," Phil said. "It's fine. I've never liked my left leg so much, anyway."
"Not your leg, you overgrown midget," Foreman Flacutono said impatiently. "The string machine! Those cost an inordinate amount of money!"
"What does 'inordinate' mean?" somebody asked.
"It means many things," Klaus said suddenly, blinking. "It can mean 'irregular.' It can mean 'immoderate.' It can mean 'disorderly.' But in the case of money, it is more likely to mean 'excessive.' Foreman Flacutono means that the string machine costs a lot of money."
The two Baudelaire sisters looked at one another and almost laughed in relief. "Klaus!" Violet cried. "You're defining things!"
Klaus looked at his sisters and gave them a sleepy smile. "I guess I am," he said.
"Nojeemoo!" Sunny shrieked, which meant something along the lines of "You appear to be back to normal," and she was right. Klaus blinked again, and then looked at the mess he had caused.
"What happened here?" he asked, frowning. "Phil, what happened to your leg?"
"It's perfectly all right," Phil said, wincing in pain as he tried to move. "It's just a little sore."
"You mean you don't remember what happened?" Violet asked.
"What happened when?" Klaus asked, frowning. "Why, look! I'm not wearing any shoes!"
"Well, I certainly remember what happened!" Foreman Flacutono shouted, pointing at Klaus. "You smashed our machine! I will tell Sir about this right away! You've put a complete halt to the stamping process! Nobody will earn a single coupon today!"
"That's not fair!" Violet said. "It was an accident! And Klaus never should have been put in charge of that machine! He didn't know how to use it!"
"Well, he'd better learn," Foreman Flacutono said. "Now pick up my pots, Klaus!"
Klaus went over to pick up the pots, but halfway there Foreman Flacutono stuck his foot out, playing the same trick he had played the previous day, and I'm sorry to tell you that it worked just as well. Again, Klaus fell right to the ground of the lumbermill, and again, his glasses fell off his face and skittered over to the bundle of boards, and worst of all, once again they became all twisted and cracked and hopelessly broken, like my friend Tatiana's sculptures.
"My glasses!" Klaus cried. "My glasses are broken again!"
Violet got a funny feeling in her stomach, all quivery and slithery as if she had eaten snakes, rather than gum, during the lunch break. "Are you sure?" she asked Klaus. "Are you sure you can't wear them?"
"I'm sure," Klaus said miserably, holding them up for Violet to see.
"Well, well, well," Foreman Flacutono said. "How careless of you. I guess you're due for another appointment with Dr. Orwell."
"We don't want to bother him," Violet said quickly. "If you give me some basic supplies, I'm sure I can build some glasses myself."
"No, no," the foreman said, his surgical mask curling into a frown. "You'd better leave optometry to the experts. Say good-bye to your brother."
"Oh, no," Violet said, desperately. She thought again of the promise she made to her parents. "We'll take him! Sunny and I will bring him to Dr. Orwell."
"Derix!" Sunny shrieked, which clearly meant something along the lines of "If we can't prevent him from going to Dr. Orwell, at least we can go with him!"
"Well, all right," said Foreman Flacutono, and his beady little eyes grew even darker than usual. "That's a good idea, come to think of it. Why don't all three of you go see Dr. Orwell?"
مشارکت کنندگان در این صفحه
تا کنون فردی در بازسازی این صفحه مشارکت نداشته است.
🖊 شما نیز می‌توانید برای مشارکت در ترجمه‌ی این صفحه یا اصلاح متن انگلیسی، به این لینک مراجعه بفرمایید.