سرفصل های مهم
فصل 02
توضیح مختصر
زمان مطالعه

7 دقیقه

سطح

خیلی سخت
دانلود اپلیکیشن «زیبوک»
این فصل را می‌توانید به بهترین شکل و با امکانات عالی در اپلیکیشن «زیبوک» بخوانید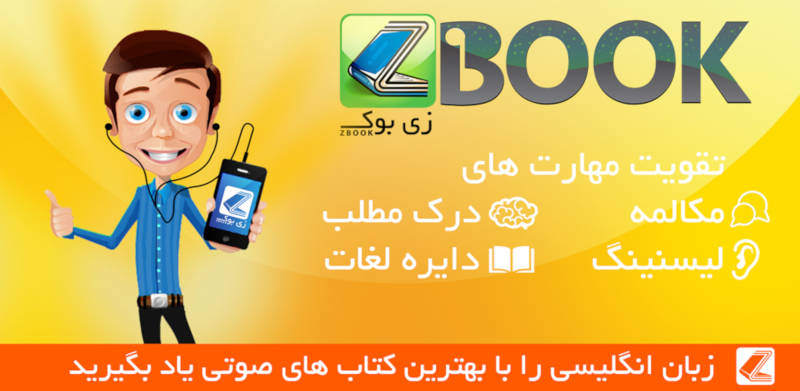 متن انگلیسی فصل
CHAPTER TWO
Over his porridge the following morning, Angus found out why his mother had been so keen for him to come home.
"I'm moving, leaving Harris," she said, bent over the ironing board and a pile of clothes.
Angus's hand holding his spoon stopped in mid-air. He opened his mouth to speak but Moira Fleming continued.
"I'm getting on and, well, it isn't the same any more, without your father."
Angus nodded, his momentary horror replaced by guilt - his mother lived alone and he wasn't there to help.
"Where are you going? And when?" he asked.
"Soon, in the New Year. And to Inverness near Aunt Margaret. I've already found a place."
"When… when did you decide all this? Do Isobel and Finlay know?"
"I've been thinking about it since last year and finally did something about it in May. Isobel and Finlay both know, I told them when they visited in the summer. I asked them not say anything, not until I'd spoken to you."
Angus nodded again. His brother and sister were much better at coming home, bringing their children in the school holidays to see their gran. His guilt grew.
"I'll come and help you with the move," he said, anxious to help.
"Ach, there's no need. I've got a firm coming to do it all. And anyway, you'll be busy with your book stuff."
Moira looked up at her youngest child who sat with his breakfast cooling and a miserable expression on his face.
"Don't fret yourself, I know you're busy and you needn't feel guilty. But I wanted you to come home before I went. I know you love the place even if you don't know that yourself. Now, finish your porridge. Then you can get me some milk from the shop and go off for a walk. You look like you could do with some fresh air."
Angus nodded one more time, finished his food and as he carried the bowl to the sink, put his arm around his mother's shoulders for a moment. It said everything.
A short while later he was tramping down the street to the shop, his mood brightening as he was greeted by sunshine and a clear blue sky. The air was fresh and it looked like it would be a glorious morning.
As he stepped into the familiar shop which hadn't changed in 30 years, he could hear three women gossiping at the back. He smiled to himself, knowing that Mrs Muir would be discussing all the comings and goings in Tarbert and around. He took the pint of milk to the counter to pay.
"Good morning, Mrs Muir, good morning all."
"Angus, good morning! I thought it was you I saw through the window yesterday. Are you here visiting your mum? That's awfully good of you. Did you come over on the ferry last night? You'll have seen Stephen McLeod then. Sad business, very sad indeed." She drew breath and the two women standing beside her shook their heads sadly.
"What sad business would that be?" Angus asked with a look of concern on his face. He also smiled inwardly at the confirmation of his suspicion the evening before; it was Stephen McLeod he had seen.
"Old McLeod is not long for this world. He's bed-bound and the doctor says it can only be days, maybe a week at best. And Stuart's been at his side the whole time. He should get everything. But now the prodigal son has returned, hah!"
The women's expressions changed to ones of disapproval.
Angus replied: "That is sad news. Well, thanks for the milk. Give my best to Mr Muir." He smiled his goodbyes and left.
As he walked back to his mother's cottage, he turned over this information. Mr McLeod must be very old by now. He'd had a good life, but it would still be hard for the boys, Stuart especially. He was a year younger than Angus but they had been friends at school. Angus decided to pop by and see him, maybe a friendly face would do him good.
Milk delivered, he made himself a sandwich and set off again - a walk along the coast was just what he needed. He'd stop by the McLeod house on his way back.
Angus chose the path behind the houses, wanting to avoid the village. It was chilly despite the sun and he walked quickly. It wasn't long before he found himself on an empty beach overlooking the Atlantic. It was blustery away from the shelter of the hill. He found a rock to lean against to eat his sandwich.
Small white clouds scudded across the sky, the sand glowed gold and the sea was as blue as you could wish for. Only the biting chill was a reminder that it was November in Scotland and not August in the Caribbean.
He sat awhile thinking of his childhood here, of his friends who he knew from Facebook had, like him, moved away. Indeed Stuart McLeod was possibly the only one who had stayed.
His fingers were going numb in the cold, but he wanted to send Susie a message. He got out his phone but of course there was no signal. He put the phone away, glanced again at the stunning view and walked back the way he had come.
The sun was setting as Angus turned up the long driveway of the McLeod home. The family had once owned most of the isle and even today was still the wealthiest in the area. Though they had 'diversified' into new industries - tourism mainly - they were still reliant on the land and what they could earn from it. Alan McLeod was a local man, as tough as leather, whose young wife, Jean, had died when Stephen and Stuart were both still children. Stephen was the spitting image of her while Stuart was a quieter version of his father.
Angus had once been close to Stuart and though they weren't in regular contact, they sometimes met up when he was home.
The headlights of a car came round a bend in the drive, taking Angus by surprise and forcing him to step to one side as it raced past him. He caught a glimpse of Stephen McLeod in the driver's seat and wondered where he was going in such a hurry.
With more urgency to his stride, he walked the last 100 metres to the door.
مشارکت کنندگان در این صفحه
تا کنون فردی در بازسازی این صفحه مشارکت نداشته است.
🖊 شما نیز می‌توانید برای مشارکت در ترجمه‌ی این صفحه یا اصلاح متن انگلیسی، به این لینک مراجعه بفرمایید.