سرفصل های مهم
فصل 08
توضیح مختصر
زمان مطالعه

8 دقیقه

سطح

خیلی سخت
دانلود اپلیکیشن «زیبوک»
این فصل را می‌توانید به بهترین شکل و با امکانات عالی در اپلیکیشن «زیبوک» بخوانید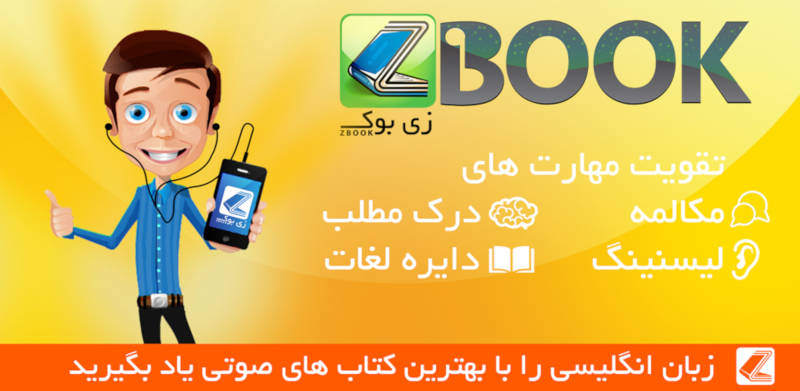 متن انگلیسی فصل
CHAPTER EIGHT
Angus was nervously pacing the hall when they arrived.
"Oh good, you're back, I think I've found something." He helped his mother remove her scarf and coat, his nerves making him clumsy.
"Careful there. Now, what have you found?"
"Well, a Google search didn't reveal much but I remembered that Stephen was a Facebook friend so I looked at his page, to see if there were any clues there. The only thing I found of interest was that Mark Mackenzie was also a friend."
"The mechanic's son?"
"Yes. I hadn't mentioned it at the time, but I saw Stephen leave the garage the night we were at the pub. The night his father died. It can't just be a coincidence!"
"Well, don't get too excited, but it is something new. Could there be any other link between them? Being Facebook friends isn't really enough," said Susie, trying not to dampen Angus's hopes while also looking at the situation as a police officer.
"I vaguely remember hearing Mark had gone to London and recently come back. But I don't know why," Angus answered.
Moira said quietly, "He ran out of money."
"How do you know that, Mum?"
"Mrs Muir," replied Mrs Fleming sheepishly.
Angus couldn't resist a grin, "I thought you didn't listen to gossip."
"I don't, but it's difficult to avoid sometimes." Moira blushed.
"It's fairly weak, but it is another link. Tomorrow, I want you, Angus, to take me to the cliff. Maybe your local police force missed something. And afterwards, I might need to pay this Mark Mackenzie a visit," Susie said resolutely.
Susie had insisted on taking exactly the same route as Angus had two days ago so they left early in order to get to the cliff while it was still light. The sun made the frost on the ground sparkle and tinted the few clouds in the sky pink.
Despite the circumstances, the walk did Angus good and he couldn't resist telling Susie stories about the places they passed.
They ate the sandwiches Moira had made for lunch at Pirates' Cove and as they climbed back up the cliff and set off along the path, Angus stopped his chatter.
Angus concentrated while he tried to remember exactly where he had been - he knew the path well, but it looked different in the sunshine. At last he stopped.
"It was here, I stood here. And they…" Angus walked forward a few yards, "were here."
"You're sure?"
"I'm sure."
"OK. Look around, see if you can see anything. Footprints, or something they dropped. If they struggled, maybe they left something behind. But be careful not to disturb anything. Just move slowly."
The grass blowing in the wind created ever-moving shadows which made it difficult to know for sure if you had seen something. Angus was sure it was a waste of time until Susie shouted out: "Angus, Angus, look!" She took out a tissue and picked up a silver button, which lay glinting in the sun. She was careful not to touch it.
"Wow, you're really eagle-eyed! But… but how does it help us? It could have been dropped any time."
"True, but it probably wouldn't be so shiny. So it may not have been here so long. Either way, we won't know for sure until the police have looked at it. Do you recognise it? It looks a bit like a button from an army coat."
Angus lifted his hands, he had no idea.
"OK, well, let's get back and pop into the police station. Maybe they've found something else too. And I might still go and see the mechanic, see if I can find out anything there."
Susie smiled and took Angus's hand. He only felt slightly reassured.
As they got back to the road they were startled by a voice - an old man was partly hidden by the gorse bushes, an equally old dog by his side.
It took a moment, but Angus recognised him as Old Mr McNaughton, a man who had seemed ancient when Angus was a child.
"Hello, Mr McNaughton. How are you?"
"Hello, laddie, I'm well. What are you doing here at this hour? Not investigating the murder, are you?" he asked.
"Um, yes, kind of," Angus answered. "How come? Do you know anything about it?"
"Only what I've already told the police. That I saw young Stuart McLeod walking along here at o'clock."
The old man held out his arm and tapped his wrist. Angus and Susie looked at the large digital watch on the man's wrist.
"Ah, right, yes," said Angus politely.
"Look, you see, my grandson gave me this watch for my birthday. All fancy. It knows the date and the temperature and everything."
"Indeed, very clever. Well…" Angus was interrupted by the enthusiastic man.
"See, I had looked at the time just before I saw the young man. It said 13.04. So I knew I still had time to have a swift one in Tarbert before tea."
There was a sharp intake of breath from Susie at this. She leant forward and asked carefully, "You mean, it was just after 3 o'clock?"
"Yes, exactly. More than enough time for a drink."
"And the watch said 13.04?"
"Yes, that's right."
Susie smiled and turned to Angus, "You know what this means, don't you?"
He just looked at her in confusion.
"Stuart doesn't have an alibi after all. This helpful man here saw him at 1 o'clock, not 3. Meaning he could have been on the cliff when you were."
Angus went white at this. Susie took his hand as the man spoke.
"What do you mean, 1 o'clock?"
Susie set about explaining to the man, holding Angus's hand the whole time.
They arrived back in the village at dusk. They'd had to accompany the shaken man back to his cottage. As they walked past the garage, Susie paused but shook her head: "Let's go to the police. I think telling them about the confusion with the time is more useful than anything we can learn from the Mackenzies'."
Angus nodded and meekly followed her inside.
After a long conversation with the detective in charge, they were allowed to leave and return to the warmth of Moira's house. She had dinner ready for them and afterwards they sat quietly waiting for something to happen. The clock in the hall chimed the hour - midnight - and they finally gave up and went to bed.
Angus lay awake, staring up into the dark, Susie's steady breathing the only sound. He still didn't believe his school friend could have pushed anyone, let alone his own brother, off a cliff. He tried to remember some other detail from the night that would exonerate both himself and Stuart. But the more he thought about it, the more Stuart's guilt seemed plausible.
With a sigh he turned over and wished only that this nightmare would soon be over, one way or the other. Putting his arm over Susie, he finally fell asleep.
مشارکت کنندگان در این صفحه
تا کنون فردی در بازسازی این صفحه مشارکت نداشته است.
🖊 شما نیز می‌توانید برای مشارکت در ترجمه‌ی این صفحه یا اصلاح متن انگلیسی، به این لینک مراجعه بفرمایید.