سرفصل های مهم
فصل 04
توضیح مختصر
زمان مطالعه

6 دقیقه

سطح

خیلی سخت
دانلود اپلیکیشن «زیبوک»
این فصل را می‌توانید به بهترین شکل و با امکانات عالی در اپلیکیشن «زیبوک» بخوانید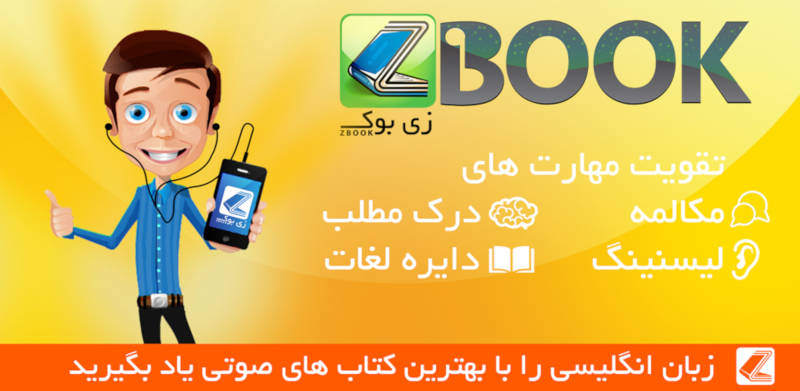 متن انگلیسی فصل
CHAPTER FOUR
His mother surprised him as he got in by suggesting that they head to the local pub for dinner.
"There's music on and I've taken to going and listening now and again. It's cosy on a night like this."
Angus readily agreed.
The pub was surprisingly busy, and they could only find a table in the corner. The band was setting up, an open fire was flickering in the fireplace and familiar faces sat waiting for the entertainment. The warmth of the place was obvious.
An hour or so later, their dinner nearly finished, the music now in full swing, Angus felt his mobile ringing. Fishing it out of his pocket, he saw that Susie was calling. As it was impossible to hear anything over the din, he excused himself and went outside.
"Hi, Susie!"
"Hi, Angus, how's it going? Surviving?"
Angus smiled, "Yes, absolutely. And how are things at home? Is Jessie behaving herself?"
"Well, she found your new shoes. She's left a few teeth marks on them but I rescued them. And otherwise things are fine here, too. Cold but I guess that's no surprise. Oh, Ross said to say hi. He says you owe him a few pints for walking Jessie when I couldn't."
Angus laughed - Ross was not a huge fan of dogs - "Fair enough."
They spoke a bit longer - Angus filled Susie in on his mother's plans to move to the mainland. Down-to-earth woman that she was, Susie thought that was sensible and scolded Angus for his selfish disappointment.
Teeth chattering now in the cold outside, they wound up their conversation:
"Have you asked your mum if it'd be OK for me to stay for a few days?" Susie asked.
"Ah, no not yet. Do you think you'll be able to make it out?"
"Yeah, it's looking likely, I should find out tomorrow. So you'd better ask her before I turn up unannounced at your door!"
"I'll speak to her about it tonight. But it won't be a problem, she'll love you."
"Um, we'll see. I'd better let you get back in before you die of hypothermia. Speak tomorrow?"
"Yeah, have a good night. Miss you."
"Miss you too."
Angus stuck his phone back in his pocket and turned to go back inside. As he did so, he caught sight of Stephen McLeod getting into his car, which was parked outside the local garage. A young man was standing beside him. Angus recognized him as Mark Mackenzie, the mechanic's son. Something in his stance suggested it wasn't a friendly chat, not that of someone discussing car repairs. Angus could see that Mark was talking, his head bent down to Stephen's level, his hand on the door. He took a few steps towards them but could hear nothing. A second later Mark slammed the car door shut and Stephen drove off into the darkness. Mark stomped back to the garage and slammed that door, too.
Angus frowned: Mark Mackenzie was quite a few years younger than them all and as a teenager had been a troublemaker and a lay about. He was living in London, or at least that's what Angus had heard. It seemed odd for Stephen to be talking to him.
A sudden cold gust made him shiver and he hurried back inside.
There he found a small group tipsily dancing a reel. Tables had been cleared and pushed back to make room for them. Other patrons were tapping their feet and the sweat was pouring down the face of the fiddler.
As he sat back down beside his mum, he noticed her hand moving in time to the music and they both watched as the dancers were joined by more and more people.
His mum shouted in his ear that the music nights often ended like this and after that the noise made conversation impossible.
At around midnight, only the hardiest of souls were still going. Angus was settling their tab and making ready to leave, when the door opened to reveal the local doctor, wet and dishevelled. He made his way to the bar and slowly, as people noticed him, the rest of the pub fell silent. Everyone knew the doctor and where he had been that evening: a few had been there when Stuart had collected him earlier.
Now that the doctor had reappeared, his face grim, everyone knew what it meant. The landlord poured him a whisky and the locals discreetly moved closer.
Mrs Muir spoke first: "So doctor, is Old McLeod…?"
Doctor Jamieson just nodded and took a gulp of whisky.
"Aye, about an hour ago. In his sleep. With his son by his side."
There was an emphasis on the 'son', and his look of disapproval was noted by everyone. Angus wondered about how Stephen must have felt when he arrived home to find his father had passed away. He felt sorry for him; whatever people said, he didn't deserve that.
Unsurprisingly, this news put an end to the merriment and though the band started again, it was a lament they chose. The people in the pub spoke amongst themselves as Angus and his mother took their leave. They were quiet on the walk home, braced against the cold and wind. They were grateful that the weather didn't allow for conversation so they could be alone with their own thoughts.
مشارکت کنندگان در این صفحه
تا کنون فردی در بازسازی این صفحه مشارکت نداشته است.
🖊 شما نیز می‌توانید برای مشارکت در ترجمه‌ی این صفحه یا اصلاح متن انگلیسی، به این لینک مراجعه بفرمایید.