سرفصل های مهم
فصل 13
توضیح مختصر
زمان مطالعه

0 دقیقه

سطح

خیلی سخت
دانلود اپلیکیشن «زیبوک»
این فصل را می‌توانید به بهترین شکل و با امکانات عالی در اپلیکیشن «زیبوک» بخوانید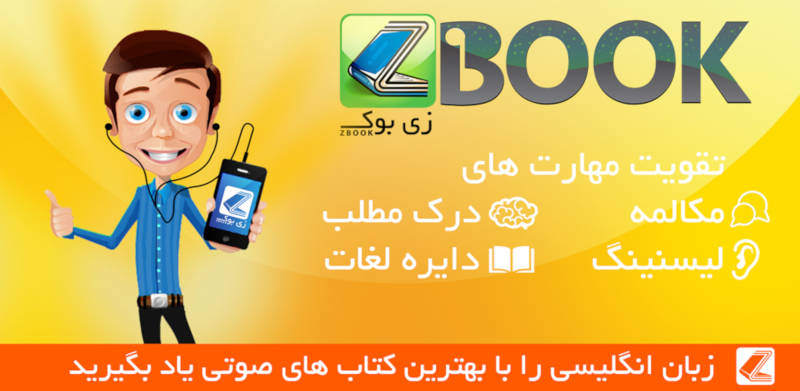 متن انگلیسی فصل
Chiat\Day
"You're the leader." Click. Click. Click. "Strong, powerful." Click. Click. "Think of your mission." Click. Click. Click. Click.
The famous portrait photographer Martin Schoeller was softly whispering directions to Elizabeth in his thick German accent to elicit a range of emotions from her as he snapped her picture. She was wearing a thin black turtleneck and red lipstick, her hair brushed back in a loose bun that covered her ears. Two vertical lamps were set on either side of the chair she was sitting in to flatly illuminate her narrow face and create the white lights in her pupils that were a trademark of Schoeller's photographs.
Hiring Schoeller had been the idea of Patrick O'Neill, the creative director of advertising agency TBWA\Chiat\Day's Los Angeles office. Chiat\Day was working on a secret marketing campaign for Theranos. The assignment ranged from creating a brand identity to building a new website and a smartphone app for the company ahead of the commercial launch of its blood-testing services in Walgreens and Safeway stores.
Elizabeth had chosen Chiat\Day because it was the agency that represented Apple for many years, creating its iconic 1984 Macintosh ad and later its "Think Different" campaign in the late 1990s. She'd even tried to convince Lee Clow, the creative genius behind those ads, to come out of retirement to work for her. Clow had politely referred her back to the agency, where she had immediately connected with Patrick.
A strikingly handsome man with blond hair, blue eyes, and the sculpted physique of someone who worked out religiously, Patrick was taken with Elizabeth from the moment he met her. His attraction wasn't of a romantic nature; he was gay. Rather, he was drawn in by her charisma and her singular drive to put a dent in the universe. He'd worked at Chiat\Day for fifteen years, creating ads for big corporate clients like Visa and IKEA. The work was interesting, but it didn't inspire him the way Elizabeth had when she'd first come to the agency's converted warehouse in Playa del Rey and described the Theranos mission of giving people access to pain-free, low-cost health care. In advertising, it wasn't often you got to work on something that really had the potential to make the world better. Patrick hadn't been surprised or put off by Theranos's insistence on absolute secrecy. Apple had been the same way. He understood technology companies' need to protect their valuable intellectual property. In any case, the company would soon be coming out of "stealth mode," as Elizabeth called it, and that's where he came in: his job was to make its commercial launch as impactful as possible.
Redesigning the Theranos website was a big part of that. Schoeller's photos were going to be featured on it. Not just those of Elizabeth. The photographer had spent most of the two-day shoot at a studio in Culver City taking pictures of models posing as patients. They were of different ages, genders, and ethnicities: children under five, children between five and ten, young men and women, middle-aged folks, and seniors. Some were white, some black, others Hispanic or Asian. The message was that Theranos's blood-testing technology would help everyone.
Elizabeth and Patrick spent hours choosing which patient photos to use from the shoot. Elizabeth wanted the faces displayed on the website to communicate empathy. She talked movingly about the sadness people felt when they found out that a loved one was sick and that it was too late to do anything about it. Theranos's painless blood tests would change that by catching diseases early, before they became a death sentence, she said.
—
PATRICK AND A GROUP of his Chiat\Day colleagues had been flying up to Palo Alto once a week to brainstorm with Elizabeth, Sunny, and her brother Christian throughout the fall of 2012 and into the winter and spring of 2013—the period when Ian Gibbons was spiraling into depression and Steve Burd was serving out his last months as Safeway CEO. Elizabeth scheduled the meetings on Wednesdays after learning that Apple's creative meetings with the agency had always been that day of the week. She told Patrick she admired the simplicity of Apple's brand message and wanted to emulate it.
Inside Chiat\Day, the Theranos assignment was known as "Project Stanford." Joining Patrick on the weekly trips up to Palo Alto were Carisa Bianchi, the president of the agency's L.A. office; Lorraine Ketch, the agency's chief of strategy; Stan Fiorito, who oversaw the account; and Mike Yagi, a copywriter. Early on, the Chiat\Day team decided that the best visual representation of Theranos's innovation was the miniature vial it had created to collect blood from fingertips. Elizabeth called it the "nanotainer." It was fitting because it really was tiny. At 1.29 centimeters, it was shorter than a dime positioned upright. Patrick wanted to take pictures of it to convey its scale to doctors and patients. But Elizabeth and Sunny were very concerned that word of it might leak out before the launch if anyone from the outside was allowed to see it. So they agreed that Chiat\Day would use its in-house photographer to take photos of it in the little photography studio the agency had in its Playa del Rey warehouse.
On the appointed day, Dan Edlin, one of Christian's Duke friends, flew down to L.A. with a custom-made plastic case containing twelve nanotainers. Checking it in with his bag at the airport was out of the question; it remained in his possession the whole flight down. When he got to the warehouse, Dan didn't let the little tubes out of his sight. No one at the agency was allowed to touch them except Patrick, who held one briefly and marveled at how small it was.
Real blood tended to turn purple after a while when it was exposed to air, so they filled one of the nanotainers with fake Halloween blood and took pictures of it against a white background. Patrick then made a photo montage showing it balancing on the tip of a finger. As he'd anticipated, it made for an arresting visual. Mike Yagi tried out different slogans to go with it, eventually settling on two that Elizabeth really liked: "One tiny drop changes everything" and "The lab test, reinvented." They blew the photo up and turned it into a mock full-page ad in the Wall Street Journal. In advertising lingo, this was known as a "tip-in." Elizabeth loved it and ordered a dozen more versions of it. She didn't say what she wanted them for, but Stan Fiorito got the sense she was using them as props during meetings with her board.
Patrick also worked with Elizabeth on a new company logo. Elizabeth believed in the Flower of Life, a geometric pattern of intersecting circles within a larger circle that pagans once considered the visual expression of the life that runs through all sentient beings. It was later adopted by the 1970s New Age movement as "sacred geometry" that provided enlightenment to those who spent time studying it.
The circle thus became the guiding motif of the Theranos brand. The inside of the "o" in "Theranos" was painted green to make it stand out, and the photos of the patient faces and of the nanotainer balancing on a fingertip were framed by circles. Patrick also created a new font for the website and marketing materials derived from Helvetica in which the dots over the "i" and the "j" and the periods at the end of sentences were round instead of square. Elizabeth seemed pleased with the results.
—
WHILE PATRICK REMAINED entranced with Elizabeth, Stan Fiorito was more circumspect. A gregarious ad industry veteran with reddish blond hair and freckles, Stan thought there was something odd about Sunny. He used a lot of software engineering jargon in their weekly meetings that had no applicability whatsoever to their marketing discussions. And when Stan tried to get him to walk him through how he'd arrived at what seemed like extremely aggressive sales targets, Sunny gave vague and boastful answers. Normally, companies did research to determine the size of the audience they were marketing to and then worked out what percentage of that audience they could realistically hope to convert into customers. But such basic concepts seemed lost on Sunny. Stan tried to look him up on the internet but couldn't find anything. He thought it was strange that someone with his background—a tech entrepreneur who had sold a company during the dot-com boom and made a lot of money in the process—had left no trace on the web. He wondered if Sunny had hired someone to scrub it for him.
It was also highly unusual for an obscure startup to hire a big ad agency like Chiat\Day. With their overhead and staffing, the big agencies were expensive. Chiat\Day was charging Theranos an annual retainer of $6 million a year. Where was this company nobody had heard of before getting the money to pay these types of fees? Elizabeth had stated on several occasions that the army was using her technology on the battlefield in Afghanistan and that it was saving soldiers' lives. Stan wondered if Theranos was funded by the Pentagon.
That would help explain the level of secrecy. Per Sunny's instructions, any materials Theranos provided to Chiat\Day had to be numbered, logged, and kept in a locked room that only the team assigned to work on the account had access to. Any printing had to be done on a dedicated printer inside the room. Discarded materials couldn't just be thrown away, they had to be shredded. Computer files had to be stored on a separate server and could only be shared among the team via a dedicated intranet. And under no circumstances were they to share information about Theranos with anyone from Chiat\Day's L.A. office or the agency's broader network who hadn't signed a confidentiality agreement.
In addition to Mike Yagi, Stan supervised two other Chiat\Day employees who worked on the Theranos account full-time, Kate Wolff and Mike Peditto. Kate was in charge of building the website, while Mike was responsible for creating in-store brochures, signs, and an interactive iPad sales tool Theranos planned to use to pitch doctors.
As the months passed, Kate and Mike also began to develop concerns about their strange and demanding client. Both were from the East Coast and brought no-nonsense attitudes to their jobs. Kate, who was twenty-eight, grew up in Lincoln, Massachusetts, and played ice hockey at Boston University. Her proper, small-town upbringing had given her a strong moral compass. She also knew a thing or two about medicine: her dad and her wife were both doctors. Mike, who was thirty-two, was an Italian American from Philadelphia with a cynical streak who ran track and cross-country in college and graduate school. People didn't bullshit or take kindly to it where he came from.
Elizabeth wanted the website and all the various marketing materials to feature bold, affirmative statements. One was that Theranos could run "over 800 tests" on a drop of blood. Another was that its technology was more accurate than traditional lab testing. She also wanted to say that Theranos test results were ready in less than thirty minutes and that its tests were "approved by FDA" and "endorsed by key medical centers" such as the Mayo Clinic and the University of California, San Francisco's medical school, using the FDA, Mayo Clinic, and UCSF logos.
When she inquired about the basis for the claim about Theranos's superior accuracy, Kate learned that it was extrapolated from a study that had concluded that 93 percent of lab mistakes were due to human error. Theranos argued that, since its testing process was fully automated inside its device, that was grounds enough to say that it was more accurate than other labs. Kate thought that was a big leap in logic and said so. After all, there were laws against misleading advertising.
Mike felt the same way. In an email to Kate listing items that needed legal review, he included "Automation makes us more accurate" and wrote in parentheses next to it, "this sounds like a puffery claim." Mike had never worked on a marketing campaign that involved medicine before and wanted to proceed extra carefully. Usually, health-care campaigns, such as those involving pharmaceutical companies, were handled out of New York by a special division of the agency called TBWA\Health. He wondered why it wasn't handling this assignment or at least being consulted.
Elizabeth had mentioned a report several hundred pages long supporting Theranos's scientific claims. Kate and Mike repeatedly asked to see it, but Theranos wouldn't produce it. Instead, the company sent them a password-protected file containing what it said were excerpts from the report. It stated that the Johns Hopkins University School of Medicine had conducted due diligence on the Theranos technology and found it "novel and sound" and capable of "accurately" running "a wide range of routine and special assays."
Those quotes weren't from any lengthy report, however. They were from the two-page summary of Elizabeth and Sunny's meeting with five Hopkins officials in April 2010. As it had done with Walgreens, Theranos was again using that meeting to claim that its system had been independently evaluated. But that simply wasn't true. Bill Clarke, the director of clinical toxicology at the Johns Hopkins Hospital and one of three university scientists who attended the 2010 meeting, had asked Elizabeth to ship one of her devices to his lab so he could put it through its paces and compare its performance to the equipment he normally used. She had indicated she would but had never followed through. Kate and Mike didn't know any of this, but the fact that Theranos refused to show them the full report made them suspicious.
—
TO GAIN some insights into how to market to doctors, Chiat\Day proposed conducting focus group interviews with a few physicians. Theranos signed off on the idea but wanted to keep things hush-hush, so Kate enlisted her wife and her father to participate in them.
Kate's wife, Tracy, was chief resident at Los Angeles County General, where she was completing a residency in internal medicine and pediatrics. During her interview, which was conducted by phone, Tracy asked some questions that no one on the Theranos end of the line seemed able to answer. That evening, she told Kate she was dubious that the company had any truly novel technology. She questioned especially the notion that you could get enough blood from a finger to run tests accurately. Tracy's skepticism gave Kate pause.
Kate and Mike's main contacts at Theranos were Christian Holmes and his two Duke fraternity brothers, Dan Edlin and Jeff Blickman. Mike called them the "Therabros." He and Kate talked on the phone and exchanged emails with them frequently in the lead-up to the website launch. Theranos had initially wanted to go live with the site on April 1, 2013, but pushed the date back several times. A new launch date was set for September, but as the new deadline approached and Kate and Mike pressed the Therabros for substantiation to back up the claims Elizabeth wanted to make, it became apparent to them that some were exaggerated. For instance, they gleaned that Theranos couldn't produce tests results in less than thirty minutes. Kate watered that statement down to say that the results were ready in "4 hours or less," which she still had her doubts about. Kate and Mike also began to suspect that Theranos couldn't perform all its blood tests from small finger-stick draws and that it used traditional venous draws for some tests. They suggested adding a disclaimer to the website to make that clear, but the response they got from Christian and Jeff was that Elizabeth didn't want a disclaimer.
Mike was getting worried about Chiat\Day's legal liability. He went back and read the agency's contract with Theranos. It indemnified Chiat\Day for any claims made in marketing materials that the client had approved in writing. He fired off an email to Joe Sena, an attorney at the agency's outside law firm, Davis & Gilbert, asking if Chiat\Day should make Theranos use specific language in its written approvals. Sena replied that it wasn't necessary but urged him to keep track of those written approvals.
Kate, meanwhile, was sparring with Christian and Jeff about a line Elizabeth wanted to add to the website that read, "Send samples to us." Kate asked them what logistical system the company had in place to transport the blood samples from physicians' offices to its lab and eventually concluded it didn't have any. Doctors who "registered" for the service would merely be generating an automated email routed to Jeff's in-box. What would happen after that was anyone's guess. No one at Theranos had bothered to think it through, as far as Kate could tell.
—
THE FORTY-EIGHT HOURS before the website went live turned into a mad scramble. Mike Yagi, who for months had been laboring to write and rewrite copy to Elizabeth's satisfaction and was under a lot of stress, had an anxiety attack and went home to rest. He left the office so abruptly and in such a state that his colleagues didn't know whether he'd ever be coming back.
Then, on the evening before the launch, Theranos sent word that it wanted to have an emergency conference call. Kate, Mike, Patrick, Lorraine Ketch, and a copywriter named Kristina Altepeter who was filling in for Yagi gathered in the warehouse's board room (so named because its table was made from surfboards) and listened as Elizabeth announced that Theranos's legal team had ordered last-minute wording changes. Kate and Mike were annoyed. They'd been requesting a legal review for months. Why was it only happening now?
The call dragged on for more than three hours until 10:30 p.m. They went over the site line by line, as Elizabeth slowly dictated every alteration that needed to be made. Patrick nodded off at one point. But Kate and Mike stayed alert enough to notice that the language was being systematically dialed back. "Welcome to a revolution in lab testing" was changed to "Welcome to Theranos." "Faster results. Faster answers" became "Fast results. Fast answers." "A tiny drop is all it takes" was now "A few drops is all it takes."
A blurb of text next to the photo of a blond-haired, blue-eyed toddler under the headline "Goodbye, big bad needle" had previously referred only to finger-stick draws. Now it read, "Instead of a huge needle, we can use a tiny finger stick or collect a micro-sample from a venous draw." It wasn't lost on Kate and Mike that this was tantamount to the disclaimer they had previously suggested.
In a part of the site titled "Our Lab," a banner running across the page beneath an enlarged photo of a nanotainer had stated, "At Theranos, we can perform all of our lab tests on a sample 1/1,000 the size of a typical blood draw." In the new version of the banner, the words "all of" were gone. Lower down on the same page was the claim Kate had pushed back against months earlier. Under the heading "Unrivaled accuracy," it cited the statistic about 93 percent of lab errors being caused by humans and inferred from it that "no other laboratory is more accurate than Theranos." Sure enough, that was walked back too.
—
THE LAST-MINUTE REVISIONS only served to reinforce Kate and Mike's suspicions. Elizabeth had wanted all those sweeping claims to be true, but just because you badly wanted something to be real didn't make it so, Mike thought. He and Kate were beginning to question whether Theranos had any technology at all. Did its vaunted "black box," as people at Chiat\Day referred to the Theranos device, even exist?
They shared their mounting doubts with Stan, whose own interactions with Sunny were becoming increasingly unpleasant. Every quarter, Stan was having to chase Sunny around for money. Sunny kept asking him to justify the bills the agency submitted. Stan spent hours going over them with him point by point. Sunny would put him on speaker and pace around his office. When Stan asked him to move closer to the phone so he could make out what he was saying, Sunny's temper would flare.
Not everyone at Chiat\Day was souring on Theranos, however. The L.A. office's two higher-ups, Carisa and Patrick, remained smitten with Elizabeth. Patrick idolized Lee Clow and the marketing magic he had conjured up for Apple. It was clear he thought Theranos had the potential to become his own big legacy moment. Kate voiced her concerns to him on several occasions, but he dismissed them as Kate just being Kate. She had a tendency to be overly dramatic, Patrick thought. His view was that she and Mike should stop questioning everything and just complete the work they were being asked to do. In Patrick's experience, all tech startups were chaotic and secretive. He saw nothing unusual or worrisome in that.
مشارکت کنندگان در این صفحه
تا کنون فردی در بازسازی این صفحه مشارکت نداشته است.
🖊 شما نیز می‌توانید برای مشارکت در ترجمه‌ی این صفحه یا اصلاح متن انگلیسی، به این لینک مراجعه بفرمایید.