سرفصل های مهم
فصل 07
توضیح مختصر
زمان مطالعه

0 دقیقه

سطح

خیلی سخت
دانلود اپلیکیشن «زیبوک»
این فصل را می‌توانید به بهترین شکل و با امکانات عالی در اپلیکیشن «زیبوک» بخوانید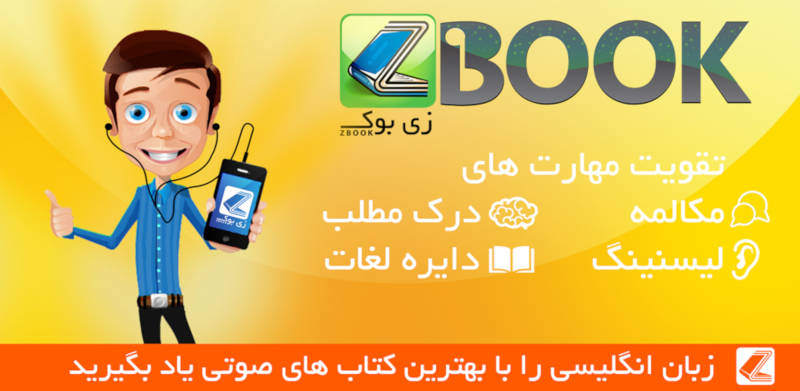 متن انگلیسی فصل
Dr. J
As the calendar turned from 2009 to 2010, America remained mired in a deep economic malaise. Over the previous two years, nearly 9 million people had lost their jobs in the worst downturn since the Great Depression. Millions more had been hit with foreclosure notices. But in the 1,500-square-mile area south of San Francisco that forms the boundaries of Silicon Valley, animal spirits were stirring again.
A new luxury hotel on Sand Hill Road called the Rosewood was always full, despite room rates that reached a thousand dollars a night. With its imported palm trees and proximity to the Stanford campus, it had quickly become the destination of choice for venture capitalists, startup founders, and out-of-town investors who flocked to its restaurant and poolside bar to discuss deals and be seen. Bentleys, Maseratis, and McLarens lined its stone parking lot.
While the rest of the country licked its wounds from the devastating financial crisis, a new technology boom was getting under way, fueled by several factors. One of them was the wild success of Facebook. In June 2010, the social network's private valuation rose to $23 billion. Six months later, it jumped to $50 billion. Every startup founder in the Valley wanted to be the next Mark Zuckerberg and every VC wanted a seat on the next rocket ship to riches. The emergence of Twitter, which was valued at more than $1 billion in late 2009, added to the excitement.
Meanwhile, the iPhone and competing smartphones featuring Google's Android operating system were beginning to usher in a shift to mobile computing, as cellular networks became faster and capable of handling larger amounts of data. Wildly popular mobile games like Angry Birds, which millions of iPhone users were paying a dollar each to download, seeded the notion that you could build a business around a smartphone app. In the spring of 2010, an obscure startup called UberCab did a beta launch of its black car hailing service in San Francisco.
All of this might not have been enough to ignite the new boom, however, if it hadn't been for another key ingredient: rock-bottom interest rates. To rescue the economy, the Federal Reserve had slashed rates to close to zero, making traditional investments like bonds unattractive and sending investors searching for higher returns elsewhere. One of the places they turned to was Silicon Valley.
Suddenly, the managers of East Coast hedge funds that normally invested only in publicly traded stocks were making the pilgrimage West in search of promising new opportunities in the private startup world. They were joined by executives from old, established companies looking to harness the Valley's innovation to rejuvenate businesses battered by the recession. Among this latter group was a sixty-five-year-old man from Philadelphia who greeted people with high fives in lieu of handshakes and went by the sobriquet "Dr. J."
Dr. J's real name was Jay Rosan and he was in fact a doctor, though he had spent most of his career working for big corporations. He was a member of Walgreens's innovation team, which was tasked with identifying new ideas and technologies that could reboot growth at the 109-year-old drugstore chain. Dr. J operated out of an office in the Philadelphia suburb of Conshohocken that Walgreens had inherited from its 2007 acquisition of Take Care Health Systems, an operator of in-store clinics where he'd previously been employed.
In January 2010, Theranos had approached Walgreens with an email stating that it had developed small devices capable of running any blood test from a few drops pricked from a finger in real time and for less than half the cost of traditional laboratories. Two months later, Elizabeth and Sunny traveled to Walgreens's headquarters in the Chicago suburb of Deerfield, Illinois, and gave a presentation to a group of Walgreens executives. Dr. J, who flew up from Pennsylvania for the meeting, instantly recognized the potential of the Theranos technology. Bringing the startup's machines inside Walgreens stores could open up a big new revenue stream for the retailer and be the game changer it had been looking for, he believed.
It wasn't just the business proposition that appealed to Dr. J. A health nut who carefully watched his diet, rarely drank alcohol, and was fanatical about getting a swim in every day, he was passionate about empowering people to live healthier lives. The picture Elizabeth presented at the meeting of making blood tests less painful and more widely available so they could become an early warning system against disease deeply resonated with him. That evening, he could barely contain his excitement over dinner at a wine bar with two Walgreens colleagues who weren't privy to the secret discussions with Theranos. After asking them to keep what he was about to tell them confidential, he revealed in a hushed tone that he'd found a company he was convinced would change the face of the pharmacy industry.
"Imagine detecting breast cancer before the mammogram," he told his enraptured colleagues, pausing for effect.
—
A FEW MINUTES BEFORE eight a.m. on August 24, 2010, a group of rental cars pulled up in front of 3200 Hillview Avenue in Palo Alto. A stocky man with glasses and dimples on his wide nose stepped out of one of them. His name was Kevin Hunter and he headed a small lab consulting firm called Colaborate. He was part of a Walgreens delegation led by Dr. J that had flown to California for a two-day meeting with Theranos. The drugstore chain had hired him a few weeks before to help evaluate and set up a partnership it was negotiating with the startup.
Hunter had a special affinity for the business Walgreens was in: his father, grandfather, and great-grandfather had all been pharmacists. Growing up, he'd spent the summers helping his dad man the counter and stock the shelves of the pharmacies he ran on air bases in New York, Texas, and New Mexico. As familiar as he was with drugstores, though, Hunter's real expertise was with clinical laboratories. After getting his MBA at the University of Florida, he had spent the first eight years of his career working for Quest Diagnostics, the giant provider of lab services. He had subsequently launched Colaborate, which advised clients ranging from hospitals to private equity firms about laboratory issues.
The first thing Hunter noticed as he shut the door of his rental car and walked toward the entrance of Theranos's office was a shiny black Lamborghini parked right next to it. Looks like someone is trying to impress us, he thought.
Elizabeth and Sunny greeted him and the rest of the Walgreens team at the top of a flight of stairs and showed them to the glass conference room between their offices. They were joined there by Daniel Young, who had succeeded Seth Michelson as head of Theranos's biomath team. On the Walgreens side, in addition to Hunter and Dr. J, three others had made the trip: a Belgian executive named Renaat Van den Hooff, a financial executive named Dan Doyle, and Jim Sundberg, who worked with Hunter at Colaborate.
Dr. J high-fived Sunny and Elizabeth, then sat down and kicked off the meeting with the same line he always used when he introduced himself: "Hi, I'm Dr. J and I used to play basketball." Hunter had already heard him use it a dozen times in the few weeks they'd worked together and no longer thought it was funny, but for Dr. J it was a joke that never seemed to grow old. It elicited a few awkward chuckles.
"I'm so excited that we're doing this!" Dr. J then exclaimed. He was referring to a pilot project the companies had agreed to. It would involve placing Theranos's readers in thirty to ninety Walgreens stores no later than the middle of 2011. The stores' customers would be able to get their blood tested with just a prick of the finger and receive their results in under an hour. A preliminary contract had already been signed, under which Walgreens had committed to prepurchase up to $50 million worth of Theranos cartridges and to loan the startup an additional $25 million. If all went well with the pilot, the companies would aim to expand their partnership nationwide.
It was unusual for Walgreens to move this quickly. Opportunities the innovation team identified usually got waylaid in internal committees and slowed down by the retailer's giant bureaucracy. Dr. J had managed to fast-track this one by going straight to Wade Miquelon, Walgreens's chief financial officer, and getting him behind the project. Miquelon was due to fly in that evening and join them at the next day's session.
About half an hour into discussions centering on the pilot, Hunter asked where the bathroom was. Elizabeth and Sunny visibly stiffened. Security was paramount, they said, and anyone who left the conference room would have to be escorted. Sunny accompanied Hunter to the bathroom, waited for him outside the bathroom door, and then walked him back to the conference room. It seemed to Hunter unnecessary and strangely paranoid.
On his way back from the bathroom, he scanned the office for a laboratory but didn't see anything that looked like one. That's because it was downstairs, he was told. Hunter said he hoped to see it at some point during the visit, to which Elizabeth responded, "Yes, if we have time."
Theranos had told Walgreens it had a commercially ready laboratory and had provided it with a list of 192 different blood tests it said its proprietary devices could handle. In reality, although there was a lab downstairs, it was just an R&D lab where Gary Frenzel and his team of biochemists conducted their research. Moreover, half of the tests on the list couldn't be performed as chemiluminescent immunoassays, the testing technique the Edison system relied on. They required different testing methods beyond the Edison's scope.
The meeting resumed and stretched into the middle of the afternoon, at which point Elizabeth suggested they grab an early dinner in town. As they got up from their chairs, Hunter asked again to see the lab. Elizabeth tapped Dr. J on the shoulder and motioned for him to follow her outside the conference room. He returned moments later and told Hunter it wasn't going to happen. Elizabeth wasn't willing to show them the lab yet, he said. Instead, Sunny showed the Walgreens team his office. There was a sleeping bag on the floor behind his desk, his bathroom had a shower in it, and he kept a change of clothes on hand. He worked such long hours that on many nights he crashed at the office, he proudly told the visitors.
As they headed out to eat, Sunny and Elizabeth made them leave at staggered intervals. They didn't want everyone to arrive at the restaurant at the same time on the grounds that it risked attracting notice. They also instructed Hunter and his colleagues not to use names. When Hunter got to the restaurant, a little sushi place on El Camino Real called Fuki Sushi, the hostess took him to a private room in the back with sliding doors where Elizabeth was waiting.
The cloak-and-dagger theatrics struck Hunter as silly. It was four in the afternoon and the restaurant was empty. There was no one to conceal their presence from. What's more, if there was anything likely to draw attention, it was Sunny's Lamborghini in the parking lot.
Hunter was beginning to grow suspicious. With her black turtleneck, her deep voice, and the green kale shakes she sipped on all day, Elizabeth was going to great lengths to emulate Steve Jobs, but she didn't seem to have a solid understanding of what distinguished different types of blood tests. Theranos had also failed to deliver on his two basic requests: to let him see its lab and to demonstrate a live vitamin D test on its device. Hunter's plan had been to have Theranos test his and Dr. J's blood, then get retested at Stanford Hospital that evening and compare the results. He'd even arranged for a pathologist to be on standby at the hospital to write the order and draw their blood. But Elizabeth claimed she'd been given too little notice even though he'd made the request two weeks ago.
There was something else that bothered Hunter: Sunny's attitude. He acted both superior and cavalier. When the Walgreens side had broached bringing its IT department in on the pilot preparations, Sunny had dismissed the idea out of hand by saying, "IT are like lawyers, avoid them as long as possible." That kind of approach sounded to Hunter like a recipe for problems.
Dr. J didn't seem to share his skepticism, though. He appeared taken with Elizabeth's aura and to revel in the Silicon Valley scene. He reminded Hunter of a groupie who'd flown across the country to attend a concert played by his favorite band.
When they reconvened at the Theranos office the next morning, they were joined by Wade Miquelon, the Walgreens CFO. Wade had negotiated the pilot contract directly with Elizabeth. He too seemed to be a big fan of hers. Midway through that day's meeting, Elizabeth made a big show of giving Miquelon an American flag that she said had been flown over a battlefield in Afghanistan. She'd written a dedication to Walgreens on it.
Hunter thought the whole thing was bizarre. Walgreens had brought him here to vet Theranos's technology, but he hadn't been allowed to do so. The only thing they had to show for their visit was an autographed flag. And yet, Dr. J and Miquelon didn't seem to mind. As far as they were concerned, the visit had gone swimmingly.
—
A MONTH LATER, in September 2010, a group of Walgreens executives met with Elizabeth and Sunny in a conference room at the drugstore chain's Deerfield headquarters. The mood was festive. Red balloons with the Walgreens logo floated above a table laden with hors d'oeuvres. Wade Miquelon and Dr. J were unveiling "Project Beta," the code name for the Theranos pilot, to senior Walgreens executives.
Standing in front of a slide titled "Disrupting the Lab Industry" projected on a big screen, one of the Walgreens executives was singing along to "Imagine." To celebrate the alliance, the innovation team had come up with the idea of adapting the lyrics to the John Lennon song and using it as the partnership's anthem. When the awkward karaoke act was over, Elizabeth and Sunny encouraged the Walgreens executives to get their blood tested. They had brought along several black-and-white machines to the meeting. The Walgreens executives lined up to get their fingers pricked behind Kermit Crawford, the president of the pharmacy business, and Colin Watts, the head of the innovation team.
Hunter, who was now working for Walgreens full-time as an onsite consultant for the innovation team, didn't take part in the meeting. But when he heard that several Walgreens executives had had their blood tested, he figured this was an opportunity to finally see how the technology performed. He told himself to follow up with Elizabeth about the test results next time they talked. In a report he'd put together after the Palo Alto visit, Hunter had warned that Theranos might be "overselling or overstating…where they are at scientifically with the cartridges/devices." He'd also recommended that Walgreens embed someone at Theranos through the pilot's launch and had volunteered one of his Colaborate colleagues, a petite British woman by the name of June Smart who'd recently completed a stint administering Stanford's labs, for the assignment. Theranos had rejected the idea.
Hunter asked about the blood-test results a few days later on the weekly video conference call the companies were using as their primary mode of communication. Elizabeth responded that Theranos could only release the results to a doctor. Dr. J, who was dialed in from Conshohocken, reminded everyone that he was a trained physician, so why didn't Theranos go ahead and send him the results? They agreed that Sunny would follow up separately with him.
A month passed and still no results.
Hunter's patience was wearing thin. During that week's call, the two sides discussed a sudden change Theranos had made to its regulatory strategy. It had initially represented that its blood tests would qualify as "waived" under the Clinical Laboratory Improvement Amendments, the 1988 federal law that governed laboratories. CLIA-waived tests usually involved simple laboratory procedures that the Food and Drug Administration had cleared for home use.
Now, Theranos was changing its tune and saying the tests it would be offering in Walgreens stores were "laboratory-developed tests." It was a big difference: laboratory-developed tests lay in a gray zone between the FDA and another federal health regulator, the Centers for Medicare and Medicaid Services. CMS, as the latter agency was known, exercised oversight of clinical laboratories under CLIA, while the FDA regulated the diagnostic equipment that laboratories bought and used for their testing. But no one closely regulated tests that labs fashioned with their own methods. Elizabeth and Sunny had a testy exchange with Hunter over the significance of the change. They maintained that all the big laboratory companies mostly used laboratory-developed tests, which Hunter knew not to be true.
To Hunter, the switch made it all the more important to check the accuracy of Theranos's tests. He suggested doing a fifty-patient study in which they would compare Theranos results to ones from Stanford Hospital. He'd done work with Stanford and knew people there; it would be easy to arrange. On the computer screen, Hunter noticed an immediate change in Elizabeth's body language. She became visibly guarded and defensive.
"No, I don't think we want to do that at this time," she said, quickly changing the subject to other items on the call's agenda.
After they hung up, Hunter took aside Renaat Van den Hooff, who was in charge of the pilot on the Walgreens side, and told him something just wasn't right. The red flags were piling up. First, Elizabeth had denied him access to their lab. Then she'd rejected his proposal to embed someone with them in Palo Alto. And now she was refusing to do a simple comparison study. To top it all off, Theranos had drawn the blood of the president of Walgreens's pharmacy business, one of the company's most senior executives, and failed to give him a test result!
Van den Hooff listened with a pained look on his face.
"We can't not pursue this," he said. "We can't risk a scenario where CVS has a deal with them in six months and it ends up being real."
Walgreens's rivalry with CVS, which was based in Rhode Island and one-third bigger in terms of revenues, colored virtually everything the drugstore chain did. It was a myopic view of the world that was hard to understand for an outsider like Hunter who wasn't a Walgreens company man. Theranos had cleverly played on this insecurity. As a result, Walgreens suffered from a severe case of FoMO—the fear of missing out.
Hunter pleaded with Van den Hooff to at least let him peek inside the one black-and-white reader Theranos had left with them after the Project Beta kickoff party. He was dying to tear the strips of security tape off its case and crack it open. Theranos had sent them some test kits for it, but they were for obscure blood tests like a "flu susceptibility" panel that no other lab he knew of offered. It was therefore impossible to compare their results to anything. How convenient, Hunter had noted. Moreover, the kits were expired.
Van den Hooff said no. In addition to signing confidentiality agreements, they'd been sternly warned not to tamper with the reader. The contract the companies had signed stated that Walgreens agreed "not to disassemble or otherwise reverse engineer the Devices or any component thereof."
Trying to contain his frustration, Hunter made one last request. Theranos always invoked two things as proof that its technology had been vetted. The first was the clinical trial work it did for pharmaceutical companies. Documents it gave Walgreens stated that the Theranos system had been "comprehensively validated over the last seven years by ten of the largest fifteen pharma companies." The second was a review of its technology Dr. J had supposedly commissioned from Johns Hopkins University's medical school.
Hunter had placed calls to pharmaceutical companies and hadn't been able to get anyone on the phone to confirm what Theranos was claiming, though that was hardly proof of anything. He now asked Van den Hooff to show him the Johns Hopkins review. After some hesitation, Van den Hooff reluctantly handed him a two-page document.
When Hunter was done reading it, he almost laughed. It was a letter dated April 27, 2010, summarizing a meeting Elizabeth and Sunny had had with Dr. J and five university representatives on the Hopkins campus in Baltimore. It stated that they had shown the Hopkins team "proprietary data on test performance" and that Hopkins had deemed the technology "novel and sound." But it also made clear that the university had conducted no independent verification of its own. In fact, the letter included a disclaimer at the bottom of the second page: "The materials provided in no way signify an endorsement by Johns Hopkins Medicine to any product or service."
Hunter told Van den Hooff the letter was meaningless. Judging from the Belgian's expression, he sensed that he was starting to make headway. Van den Hooff's confidence seemed shaken. Hunter knew that Dan Doyle, the executive responsible for the innovation team's finances, shared some of his skepticism. If he could convert Van den Hooff to their point of view, they might get Dr. J and Wade Miquelon to see the light and avert a potential disaster.
—
WALGREENS WASN'T the only big retail partner Theranos was courting. During this same period, Theranos employees began noticing visits to the Hillview Avenue office from an older gentleman with an earnest air who wore rimless glasses and a suit and tie. It was Steve Burd, the CEO of Safeway.
Burd had been at the helm of Safeway, one of the country's biggest supermarket chains, for seventeen years. Along the way, his disciplined focus on the X's and O's of the grocery business, which had earned him plaudits from Wall Street during his first decade as CEO, had given way to an intense interest in health care.
He'd gotten hooked on the subject after realizing that Safeway's rising medical costs threatened to someday bankrupt the company if he didn't do something to tame them. He'd pioneered innovative wellness and preventive health programs for his employees and become an advocate for universal health coverage, making him one of the only Republican CEOs to embrace many of the tenets of Obamacare. Like Dr. J, he was serious about his own health. He worked out on a treadmill at five every morning and lifted weights in the evenings after dinner.
At Burd's invitation, Elizabeth came to the supermarket chain's headquarters in Pleasanton, on the other side of San Francisco Bay, to make a presentation. As the Safeway CEO and a group of his top executives listened intrigued, she described how her phobia of needles had led her to develop breakthrough technology that made blood tests not only more convenient, but faster and cheaper. She brought along one of her black-and-white devices to demonstrate how it worked.
The presentation had a strong impact on Larree Renda, Safeway's executive vice president. Renda's husband was battling lung cancer. His blood had to be tested frequently so that doctors could adjust his drug regimen. Each blood draw was an exercise in torture because his veins were collapsing. Theranos's fingerprick system would be a godsend for him, she thought.
Renda, who had started out at Safeway at age sixteen as a part-time bagger and worked her way up the corporate ladder to become one of Burd's most trusted executives, could see that her boss was also very impressed. The Theranos proposition dovetailed perfectly with his wellness philosophy and offered a way to improve the supermarket chain's stagnating revenues and razor-thin profit margins.
Before long, Safeway too signed a deal with Theranos. Under the agreement, it loaned the startup $30 million and pledged to undertake a massive renovation of its stores to make room for sleek new clinics where customers would have their blood tested on the Theranos devices.
Burd was over the moon about the partnership. He saw Elizabeth as a precocious genius and treated her with rare deference. Normally loath to leave his office unless it was absolutely necessary, he made an exception for her, regularly driving across the bay to Palo Alto. On one occasion, he arrived bearing a huge white orchid. On another, he brought her a model of a private jet. Her next one, he predicted, would be real. Burd was aware of Theranos's parallel discussions with Walgreens. Elizabeth told him his company would be the exclusive purveyor of Theranos blood tests in supermarkets, while Walgreens would be granted exclusivity in drugstores. Neither company was thrilled with the arrangement, but both saw it as better than missing out on a huge new business opportunity.
—
BACK IN CHICAGO, Hunter's efforts to get Van den Hooff to take his suspicions seriously were dashed in mid-December 2010 when Van den Hooff informed his colleagues that he would be leaving at the end of the year. He'd been offered a job as the CEO of a company in New Jersey that made temperature indicators for pharmaceutical companies. It was a career opportunity he couldn't pass up.
Walgreens appointed an internal replacement, a female executive named Trish Lipinski who had some exposure to the laboratory world. Before coming to Walgreens, she had worked at the College of American Pathologists, the medical association representing laboratory scientists. Hunter wasted no time letting her know how he felt about the Theranos project. "I've got to stop this because someday this is going to be a black eye on someone," he told her.
He also voiced his skepticism directly to Dr. J, but that was of little use. Dr. J was a staunch and tireless advocate for Theranos. If anything, he thought Walgreens was moving too slowly. After learning of the model jet Steve Burd had given Elizabeth, he'd railed to Trish that Walgreens needed to show her more love. To Hunter's amazement, he had even stopped asking Elizabeth and Sunny about the test results from the kickoff party. He was apparently willing to let Theranos get away with not producing them.
Dr. J had a powerful ally in Wade Miquelon. A sharp dresser with a taste for expensive suits and designer eyeglasses, Wade was gregarious and well liked at Walgreens. However, many of his colleagues had begun to question his judgment after a story in the Chicago Tribune revealed that he'd been arrested for driving drunk that fall for the second time in a little over a year. He shouldn't have been behind the wheel of a car at all: his driver's license was still suspended from the previous arrest. To make matters worse, he'd refused to take a Breathalyzer and failed field sobriety tests. The incident earned him a new nickname in the hallways of Walgreens headquarters: Michelob.
Wade's DUIs and Dr. J's blind cheerleading for Theranos didn't inspire confidence that Project Beta was in the best hands. But that was beyond Hunter's purview. He focused on what he could control, continuing to ask tough questions on the weekly video calls until one day in early 2011 Lipinski told him that Elizabeth and Sunny no longer wanted him on the calls or in meetings between the companies. They felt that he was creating too much tension and that it interfered with getting work done, she said. Walgreens had no choice but to comply or Theranos would walk away, she added.
Hunter tried to convince her to rebuff the demand. Why was Walgreens paying his firm $25,000 a month to look out for its best interests if it was going to keep him at arm's length and make it harder for him to do his job? It made no sense. His protestations were politely ignored and Elizabeth and Sunny got their way. Hunter continued to work with the innovation team and to provide his expertise when asked, but his exclusion from subsequent calls and meetings marginalized him and limited his input.
In the meantime, Walgreens pushed ahead with the project. As part of the pilot preparations, Hunter joined the innovation team on a field trip to an unmarked warehouse in an industrial park a few miles from the Deerfield campus. Inside, the company had built a full-scale replica of one of its stores. It featured a blood-testing laboratory, with shelves designed specifically to accommodate the dimensions of the black-and-white Theranos readers.
Seeing the mock store and its little lab brought home to Hunter how real it all was. Soon, actual patients were going to get their blood drawn and tested in one of these, he thought uneasily.
مشارکت کنندگان در این صفحه
تا کنون فردی در بازسازی این صفحه مشارکت نداشته است.
🖊 شما نیز می‌توانید برای مشارکت در ترجمه‌ی این صفحه یا اصلاح متن انگلیسی، به این لینک مراجعه بفرمایید.