سرفصل های مهم
فصل 15
توضیح مختصر
زمان مطالعه

0 دقیقه

سطح

خیلی سخت
دانلود اپلیکیشن «زیبوک»
این فصل را می‌توانید به بهترین شکل و با امکانات عالی در اپلیکیشن «زیبوک» بخوانید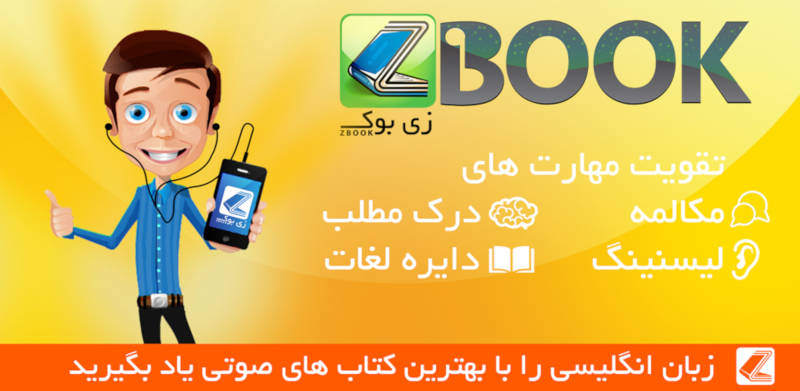 متن انگلیسی فصل
Unicorn
She hated the artist's illustration. He had made her head huge and given her a vacuous, doe-eyed grin that screamed blond bimbo. Other than that, there wasn't much to dislike about the article. It took up most of a page in the front section of the Wall Street Journal and hit all the right notes. Drawing blood the traditional way with a needle in the arm was likened to vampirism, or as the writer put it more elegantly, "medicine by Bram Stoker." Theranos's processes, by contrast, were described as requiring "only microscopic blood volumes" and as "faster, cheaper and more accurate than the conventional methods." The brilliant young Stanford dropout behind the breakthrough invention was anointed "the next Steve Jobs or Bill Gates" by no less than former secretary of state George Shultz, the man many credited with winning the Cold War, in a quote at the end of the article.
Elizabeth had engineered the piece, which was published in the Saturday, September 7, 2013, edition of the Journal, to coincide with the commercial launch of Theranos's blood-testing services. A press release was due to go out first thing Monday morning announcing the opening of the first Theranos wellness center in a Walgreens store in Palo Alto and plans for a subsequent nationwide expansion of the partnership. For a heretofore unknown startup, coverage this flattering in one of the country's most prominent and respected publications was a major coup. What had made it possible was Elizabeth's close relationship with Shultz—a connection she'd made two years earlier and carefully cultivated.
The former statesman, who in addition to crafting the Reagan administration's foreign policy also served as secretary of labor and secretary of the treasury under President Nixon, had joined the Theranos board of directors in July 2011 and become one of Elizabeth's biggest champions. A distinguished fellow at the Hoover Institution, the think tank housed on the Stanford campus, Shultz remained a revered and influential figure in Republican circles despite his advancing age (he was ninety-two). That made him a friend of the Journal's famously conservative editorial page, to which he occasionally contributed op-eds.
During a visit to the paper's Midtown Manhattan headquarters to discuss climate change with its editorial board in 2012, Shultz had dropped mention of a secretive and reclusive Silicon Valley startup founder who he felt certain was going to revolutionize medicine with her technology. Intrigued, the Journal's long-serving editorial page editor, Paul Gigot, had offered to send one of his writers to interview the mysterious wunderkind when she felt ready to break her silence and introduce her invention to the world. A year later, Shultz had called back with word that Elizabeth was ready and Gigot had handed the assignment to Joseph Rago, a member of the Journal's editorial board who had written extensively about health care. The resulting piece ran in the Weekend Interview column, a fixture of the Saturday Journal's opinion pages.
Elizabeth had picked a safe place for her coming-out party. The Weekend Interview, which rotated among the members of Gigot's staff, wasn't meant to be hard-hitting investigative journalism. Rather, it was what its name implied: an interview whose tone was usually friendly and nonconfrontational. Moreover, her message of bringing disruption to an old and inefficient industry was bound to play well with the Journal editorial page's pro-business, anti-regulation ethos. Nor did Rago, who had won a Pulitzer Prize for tough editorials dissecting Obamacare, have any reason to suspect that what Elizabeth was telling him wasn't true. During his visit to Palo Alto, she had shown him the miniLab and the six-blade side by side and he had volunteered for a demonstration, receiving what appeared to be accurate lab results in his email in-box before he even left the building. What he didn't know was that Elizabeth was planning to use the Walgreens launch and his accompanying article containing her misleading claims as the public validation she needed to kick-start a new fund-raising campaign, one that would propel Theranos to the forefront of the Silicon Valley stage.
—
MIKE BARSANTI WAS vacationing in Lake Tahoe when he received a call on his cell phone from Donald A. Lucas, the son of legendary venture capitalist Donald L. Lucas. Mike and Don had gone to college together in the early 1980s at Santa Clara University and had remained friendly ever since. Mike was the retired chief financial officer of a Bay Area seafood and poultry business that his family had operated for more than six decades before selling it the previous year.
Don was calling to pitch Mike on an investment: Theranos. That came as a surprise to Mike. He had last heard of the startup seven years earlier when he and Don had attended a twenty-minute presentation Elizabeth gave on Sand Hill Road showcasing her little blood-testing machine. Mike remembered Elizabeth very well: she'd come off as a dowdy young scientist back then, wearing Coke-bottle glasses and no makeup, speaking nervously to an audience of men two to three times her age. At the time, Don ran RWI Ventures, a firm he'd founded in the mid-1990s after spending ten years learning the ropes of the venture capital business working for his father. Mike had been an investor in RWI. His curiosity piqued by the awkward but obviously smart young woman, he'd asked Don why the firm wasn't taking a flyer on her like his father had. Don had replied that after careful consideration he'd decided against it. Elizabeth was all over the place, she wasn't focused, his father couldn't control her even though he chaired her board, and Don didn't like or trust her, Mike recalled his friend telling him.
"Don, what's changed?" Mike now asked.
Don explained excitedly that Theranos had come a long way since then. The company was about to announce the launch of its innovative finger-stick tests in one of the country's largest retail chains. And that wasn't all, he said. The Theranos devices were also being used by the U.S. military.
"Did you know they're in the back of Humvees in Iraq?" he asked Mike.
Mike wasn't sure he'd heard right. "What?" he blurted out.
"Yeah, I saw them stacked up at Theranos's headquarters after they came back."
If all this was true, these were impressive developments, Mike thought.
Don had launched a new firm in 2009 called the Lucas Venture Group. In recognition of her longstanding relationship with his aging father, who was addled by the onset of Alzheimer's disease, Elizabeth was giving him the chance to invest in the company at a discount to the price other investors were going to be offered in a big forthcoming fund-raising round. Intent on seizing what he saw as a great opportunity, the Lucas Venture Group was raising money for two new funds, Don told Mike. One of them was a traditional venture fund that would invest in several companies, including Theranos. The second would be exclusively devoted to Theranos. Did Mike want in? If so, time was short. The transaction had to close by the end of September.
A few weeks later, on the afternoon of September 9, 2013, Mike received an email from Don with the subject line "Theranos-time sensitive" that contained more details. The email, which went out to people who like Mike had previously invested in Don's funds, provided links to the Wall Street Journal article and to the Theranos press release from that morning. The Lucas Venture Group, it said, had been "invited" to invest up to $15 million in Theranos. The discounted price Elizabeth was offering the firm valued the company at $6 billion.
Mike took a deep breath. That was a huge valuation. He couldn't help but be annoyed with Don. When his friend had brushed aside his suggestion that they invest seven years before, Theranos had been valued around $40 million, he remembered ruefully.
Granted, the company seemed like a much surer bet now. Don's email said Theranos had "signed contracts and partnerships with very large retailers and drug stores as well as various pharmaceutical companies, HMO's, insurance agencies, hospitals, clinics and various government agencies." It also said the company had been "cash flow positive since 2006."
Mike and ten of his family members had pooled their money together in a limited liability company so they could invest in these types of venture deals. After conferring with them, he decided to pull the trigger on the investment and sent Don $790,000. Dozens of other Lucas Venture Group investors, known in industry parlance as "limited partners," did the same, cutting checks of varying amounts. They ranged from Robert Colman, a cofounder of the defunct San Francisco investment bank Robertson Stephens & Co., to a retired Palo Alto psychotherapist.
—
BY THE FALL of 2013, money was flowing into the Valley ecosystem at such a dizzying pace that a new term was coined to describe the new breed of startups it was spawning. In an article published on the technology news website TechCrunch on November 2, 2013, a venture capitalist named Aileen Lee wrote about the proliferation of startups valued at $1 billion or more. She called them "unicorns." Despite their moniker, these tech unicorns were no myth: by Lee's count, there were thirty-nine of them—a number that would soon soar past one hundred.
Instead of rushing to the stock market like their dot-com predecessors had in the late 1990s, the unicorns were able to raise staggering amounts of money privately and thus avoid the close scrutiny that came with going public.
The poster child of the unicorns was Uber, the ride-hailing smartphone app cofounded by the hard-charging engineer Travis Kalanick. A few weeks before Elizabeth's Journal interview, Uber had raised $361 million at a valuation of $3.5 billion. There was also Spotify, the music streaming service that in November 2013 raised $250 million at a price per share that valued the whole company at $4 billion.
These companies' valuations would keep rising over the next few years, but for now they had been leapfrogged by Theranos. And the gap was about to get bigger.
The Journal article caught the attention of Christopher James and Brian Grossman, two seasoned investment professionals who ran a hedge fund based in San Francisco called Partner Fund Management. With about $4 billion in assets, Partner Fund had a successful track record, having notched up average annual returns of nearly 10 percent since James had founded it in 2004. Part of that success could be credited to its large health-care portfolio, which was overseen by Grossman.
After they reached out to her, Elizabeth invited James and Grossman over for a meeting on December 15, 2013. When they arrived at Theranos's headquarters, a sprawling beige structure built into the side of a hill a stone's throw from the Stanford campus, the first thing they both noticed was the heavy security. There were multiple guards at the entrance and they had to sign nondisclosure agreements just to be allowed into the building. Once inside, guards escorted them everywhere, even to the bathroom. Parts of the building couldn't be accessed without special key cards and were off-limits to them.
Elizabeth and Sunny had always been security conscious, but their level of paranoia had reached a new peak with the launch in Walgreens stores. They had convinced themselves that Quest and LabCorp viewed Theranos as a mortal threat to their cozy oligopoly and that they would try to quash their new competitor by any means available. There was also the matter of the promise John Fuisz had made in his deposition to "fuck with" Elizabeth until she died. She took that threat very seriously. Following his retirement from the military earlier that year, James Mattis had joined the Theranos board and, on his recommendation, Elizabeth had hired Jim Rivera, the head of his Pentagon security detail. Rivera was a grizzled pro who had protected Mattis during his frequent trips to Iraq and Afghanistan. He wore a gun holstered under his jacket or around his ankle at all times and led a team of a half dozen guards who were dressed in black suits and wore earpieces.
The tight security measures made an impression on James and Grossman. It called to mind the lengths to which the Coca-Cola Company went to guard its secret Coke formula and suggested to them that Theranos had very valuable intellectual property to protect. The representations Elizabeth and Sunny made to them cemented that belief.
During that first meeting, Elizabeth and Sunny told their guests that Theranos's proprietary finger-stick technology could perform blood tests covering 1,000 of the 1,300 codes laboratories used to bill Medicare and private health insurers, according to a lawsuit Partner Fund later filed against the company. (Many blood tests involve several billing codes, so the actual number of tests represented by those thousand codes was in the low hundreds.)
At a second meeting three weeks later, they showed them a PowerPoint presentation containing scatter plots purporting to compare test data from Theranos's proprietary analyzers to data from conventional lab machines. Each plot showed data points tightly clustered around a straight line that rose up diagonally from the horizontal x-axis. This indicated that Theranos's test results were almost perfectly correlated with those of the conventional machines. In other words, its technology was as accurate as traditional testing. The rub was that much of the data in the charts wasn't from the miniLab or even from the Edison. It was from other commercial blood analyzers Theranos had purchased, including one manufactured by a company located an hour north of Palo Alto called Bio-Rad.
Sunny also told James and Grossman that Theranos had developed about three hundred different blood tests, ranging from commonly ordered tests to measure glucose, electrolytes, and kidney function to more esoteric cancer-detection tests. He boasted that Theranos could perform 98 percent of them on tiny blood samples pricked from a finger and that, within six months, it would be able to do all of them that way. These three hundred tests represented 99 to 99.9 percent of all laboratory requests, and Theranos had submitted every single one of them to the FDA for approval, he said.
Sunny and Elizabeth's boldest claim was that the Theranos system was capable of running seventy different blood tests simultaneously on a single finger-stick sample and that it would soon be able to run even more. The ability to perform so many tests on just a drop or two of blood was something of a Holy Grail in the field of microfluidics. Thousands of researchers around the world in universities and industry had been pursuing this goal for more than two decades, ever since the Swiss scientist Andreas Manz had shown that the microfabrication techniques developed by the computer chip industry could be repurposed to make small channels that moved tiny volumes of fluids.
But it had remained beyond reach for a few basic reasons. The main one was that different classes of blood tests required vastly different methods. Once you'd used your micro blood sample to perform an immunoassay, there usually wasn't enough blood left for the completely different set of lab techniques a general chemistry or hematology assay required. Another was that, while microfluidic chips could handle very small volumes, no one had yet figured out how to avoid losing some of the sample during its transfer to the chip. Losing a little bit of the blood sample didn't matter much when it was large, but it became a big problem when it was tiny. To hear Elizabeth and Sunny tell it, Theranos had solved these and other difficulties—challenges that had bedeviled an entire branch of bioengineering research.
Besides Theranos's supposed scientific accomplishments, what helped win James and Grossman over was its board of directors. In addition to Shultz and Mattis, it now included former secretary of state Henry Kissinger, former secretary of defense William Perry, former Senate Arms Services Committee chairman Sam Nunn, and former navy admiral Gary Roughead. These were men with sterling, larger-than-life reputations who gave Theranos a stamp of legitimacy. The common denominator between all of them was that, like Shultz, they were fellows at the Hoover Institution. After befriending Shultz, Elizabeth had methodically cultivated each one of them and offered them board seats in exchange for grants of stock.
The presence of these former cabinet members, congressmen, and military officials on the board also lent credence to Elizabeth and Sunny's assertions that Theranos's devices were being used in the field by the U.S. military. James and Grossman thought that Theranos's finger-stick offerings in Walgreens and Safeway stores were likely to be a hit with consumers and to capture a large share of the U.S. blood-testing market. A contract with the Department of Defense would add another big source of revenues.
A spreadsheet with financial projections Sunny sent the hedge fund executives supported this notion. It forecast gross profits of $165 million on revenues of $261 million in 2014 and gross profits of $1.08 billion on revenues of $1.68 billion in 2015. Little did they know that Sunny had fabricated these numbers from whole cloth. Theranos hadn't had a real chief financial officer since Elizabeth had fired Henry Mosley in 2006. The closest thing the company had to one was a corporate controller named Danise Yam. Six weeks after Sunny sent Partner Fund his projections, Yam sent very different ones to an advisory firm called Aranca for the purpose of pricing stock options for employees. Yam forecast a profit of $35 million in 2014 and of $100 million in 2015 ($130 million and $980 million less, respectively, than what Sunny projected to Partner Fund). The gap in revenues was even bigger: she predicted revenues of $50 million in 2014 and of $134 million in 2015 ($211 million and $1.55 billion less than the projections given to Partner Fund). As it would turn out, even Yam's numbers were wildly optimistic.
James and Grossman of course had no way of knowing that Theranos's internal projections were five- to twelvefold lower than the ones they were shown. It didn't occur to them that anything untoward could be going on at a company with such a prestigious board. Not to mention the fact that this board had a special adviser named David Boies who attended all of its meetings. With one of the country's top lawyers keeping watch, what could possibly go wrong?
On February 4, 2014, Partner Fund purchased 5,655,294 Theranos shares at a price of $17 a share—$2 a share more than the Lucas Venture Group had paid just four months earlier. The investment brought in another $96 million to Theranos's coffers and valued it at a stunning $9 billion. This meant that Elizabeth, who owned slightly more than half of the company, now had a net worth of almost $5 billion.
مشارکت کنندگان در این صفحه
تا کنون فردی در بازسازی این صفحه مشارکت نداشته است.
🖊 شما نیز می‌توانید برای مشارکت در ترجمه‌ی این صفحه یا اصلاح متن انگلیسی، به این لینک مراجعه بفرمایید.