سرفصل های مهم
فصل 23
توضیح مختصر
زمان مطالعه

0 دقیقه

سطح

خیلی سخت
دانلود اپلیکیشن «زیبوک»
این فصل را می‌توانید به بهترین شکل و با امکانات عالی در اپلیکیشن «زیبوک» بخوانید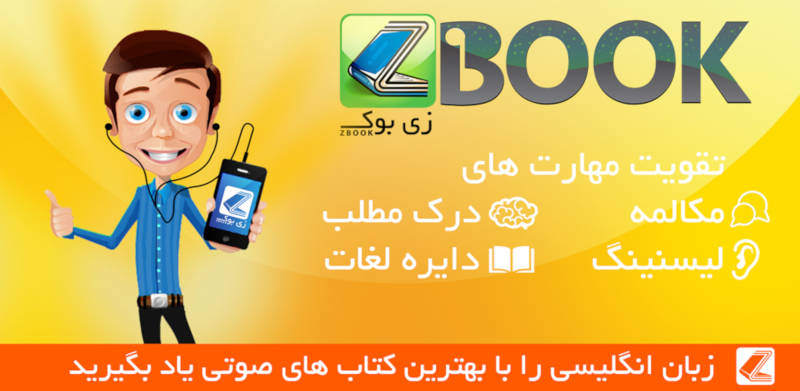 متن انگلیسی فصل
Damage Control
Meanwhile, behind the scenes, Holmes was trying another avenue to quash the story.
In March, a month after I had started digging into the company, Theranos had closed another round of funding. Unbeknownst to me, the lead investor was Rupert Murdoch, the Australian-born media mogul who controlled the Journal's parent company, News Corporation. Of the more than $430 million Theranos had raised in this last round, $125 million had come from Murdoch. That made him the company's biggest investor.
Murdoch had first met Holmes in the fall of 2014 at one of Silicon Valley's big galas, the annual Breakthrough Prize dinner. Held in Hangar 1 of NASA's Ames Research Center in Mountain View, the award honors outstanding contributors to the fields of the life sciences, fundamental physics, and mathematics. It was created by the Russian technology investor Yuri Milner with Facebook founder Mark Zuckerberg, Google cofounder Sergey Brin, and Chinese tech tycoon Jack Ma. During the dinner, Holmes came over to Murdoch's table, introduced herself, and chatted him up. The strong first impression she made on him was bolstered by Milner, who sang her praises when Murdoch later asked him what he thought of the young woman.
They met again a few weeks later at the media mogul's Northern California ranch. Murdoch, who had only one bodyguard, was surprised by the size of the security detail Holmes arrived with. When he asked her why she needed it, she replied that her board insisted on it. Over a lunch served by the ranch's staff, Holmes pitched Murdoch on an investment, emphasizing that she was looking for long-term investors. Don't expect any quarterly reports for a while, she warned him, and certainly not an initial public offering. The investment packet that was later delivered to Murdoch's Manhattan office reiterated that message. Its cover letter stated in the first paragraph that Theranos planned to remain private for the "long term" and went on to repeat those two words no fewer than fifteen times.
Murdoch was known to dabble in Silicon Valley startup investments. He'd been an early investor in Uber, turning a $150,000 bet into some $50 million. But unlike the big venture capital firms, he did no due diligence to speak of. The eighty-four-year-old mogul tended to just follow his gut, an approach that had served him well on his way to building one of the world's biggest media and entertainment empires. The one call he placed before investing in Theranos was to Toby Cosgrove, the CEO of the Cleveland Clinic. Holmes had mentioned that she was on the verge of announcing an alliance with the world-renowned heart center. Like Yuri Milner, Cosgrove had only good things to say when Murdoch reached him.
Theranos was by far the single biggest investment Murdoch had ever made outside of the media assets he controlled, which included the 20th Century Fox movie studio, the Fox broadcast network, and Fox News. He was won over by Holmes's charisma and vision but also by the financial projections she gave him. The investment packet she sent forecast $330 million in profits on revenues of $1 billion in 2015 and $505 million in profits on revenues of $2 billion in 2016. Those numbers made what was now a $10 billion valuation seem cheap.
Murdoch also derived comfort from some of the other reputable investors he heard Theranos had lined up. They included Cox Enterprises, the Atlanta-based, family-owned conglomerate whose chairman, Jim Kennedy, he was friendly with, and the Waltons of Walmart fame. Other big-name investors he didn't know about ranged from Bob Kraft, owner of the New England Patriots, to Mexican billionaire Carlos Slim and John Elkann, the Italian industrialist who controlled Fiat Chrysler Automobiles.
By the time Mike Siconolfi and I had our conversation about the ancient art of Sicilian fishing in late July, Holmes had had three private meetings with Murdoch. The latest had taken place earlier that month, when she'd hosted him in Palo Alto and showed him the miniLab. During the visit, she'd raised my story, telling him the information I had gathered was false and would do great damage to Theranos if it was published. Murdoch had demurred, saying he trusted the paper's editors to handle the matter fairly.
In late September, as we were getting close to publication, Holmes met with Murdoch a fourth time in his office on the eighth floor of the News Corporation building in Midtown Manhattan. My desk in the Journal's newsroom was just three floors below, but I had no idea she was on the premises. She brought up my story with renewed urgency, hoping Murdoch would offer to kill it. Once again, despite the substantial investment he had at stake, he declined to intervene.
—
WHILE HOLMES TRIED unsuccessfully to sway the Journal's owner, Theranos continued its scorched-earth campaign against my sources.
Boies Schiller's Mike Brille sent a letter to Rochelle Gibbons threatening to sue her if she didn't cease making what he termed "false and defamatory statements" about the company and its executives. In Phoenix, two new patients showed up for appointments at Dr. Sundene's office and threw tantrums. She had to hire an attorney to get Yelp to take down incendiary reviews they posted on the site about her. I had managed to keep Dr. Stewart from succumbing to Balwani's pressure, but Theranos had convinced her practice to accept in-office laboratory services from it to blunt her account of inaccurate test results.
Still, other on-the-record sources such as Dr. Gary Betz, the nurse Carmen Washington, and Maureen Glunz, the patient who had spent hours in the emergency room on the eve of Thanksgiving, remained impervious to the company's intimidation tactics. And Alan Beam and Erika Cheung continued to cooperate with the story as confidential sources, as did several other former employees.
While Tyler Shultz remained unreachable (I'd gotten his mother on the phone and left a message for him with her, to no avail), I assumed Theranos would have presented us with a signed statement similar to the ones from Drs. Rezaie and Beardsley if it had succeeded in making him recant. Besides, there was nothing it could do to make the emails he had given me disappear. Those spoke for themselves.
In a last-ditch effort to prevent publication, Boies sent the Journal a third lengthy letter, reiterating his threat to sue the paper and dismissing my reporting as an elaborate fantasy concocted by a fertile mind:
I have tried to figure out how we could have arrived at a place where The Journal is considering publication of an article that we know to be false, misleading, and unfair, and that threatens to disclose information that Theranos rigorously protects as trade secrets.
The root of the problem may be the drama of the reporter's original thesis, which may fall into the category of "too good to check." That thesis, as Mr. Carreyrou explained in discussions with us, is that all of the recognition by the academic, scientific, and health-care communities of the breakthrough contributions of Theranos' achievements is wrong; that every previous published report about Theranos, including in The Journal itself, has been the result of misleading manipulation by the company; and that the company and its founder are essentially perpetrating a fraud by touting a technology that does not work and using existing commercial equipment to do tests that Theranos pretends are done with new technology. Certainly such an exposé, if true, would be a powerful piece of investigative journalism. The problem may be that even though that thesis is not true, it is just too dramatic to let go.
The letter requested an audience with Gerry Baker, the Journal's editor in chief. For the sake of fairness, Baker granted him one but made sure to invite me and Mike to attend as well as Jay Conti and Neal Lipschutz, the paper's standards editor.
At 4:00 p.m. on Thursday, October 8, we met with Boies again in a different conference room on the sixth floor of the Journal's newsroom. This time, he came with a smaller contingent made up of Heather King and Meredith Dearborn. As she had in June, King pulled out a little tape recorder and set it on the table between us.
Although they continued to argue strenuously that my reporting was flawed and inaccurate, Boies and King made two key admissions during this second meeting that strengthened our hand. Acknowledging for the first time that Theranos didn't run all of its blood tests on its proprietary devices, Boies described the transition to doing so as "a journey" that would take the company some time to complete. The second came after I brought up several recent wording changes I'd noticed on the Theranos website. One in particular seemed telling: the sentence "Many of our tests require only a few drops of blood" had been deleted. When I asked why, King inadvertently blurted out that she assumed it was for "marketing accuracy." (Later, she would insist she never pronounced those words.)
Toward the end of the meeting, Boies tried one last tack: if we were willing to delay going to press a little longer, he would arrange a demonstration of the Theranos device. They had done one for Fortune magazine not long before, he said, so there was no reason they couldn't do one for us too. Such a demonstration would provide the incontrovertible proof that we were wrong about the machine not working, Boies contended.
Mike and I asked how soon it could take place, which tests would be administered, and what assurance we would have that the results would come from the device and not involve some sleight of hand. When Boies replied that it would probably take several weeks to organize and was wishy-washy on the other points, Baker politely declined the offer. He shared our view that we had to publish before Holmes's appearance at the Journal's tech conference, which was less than two weeks away.
Baker told Boies that we weren't going to wait weeks but that he was willing to push back publication by a few more days to give Holmes one last opportunity to talk to me. He gave her until early the following week to pick up the phone and call me. She never did.
—
THE STORY WAS PUBLISHED on the Journal's front page on Thursday, October 15, 2015. The headline, "A Prized Startup's Struggles," was understated but the article itself was devastating. In addition to revealing that Theranos ran all but a small fraction of its tests on conventional machines and laying bare its proficiency-testing shenanigans and its dilution of finger-stick samples, it raised serious questions about the accuracy of its own devices. It ended with a quote from Maureen Glunz saying that "trial and error on people" was "not OK," bringing home what I felt was the most important point: the medical danger to which the company had exposed patients.
The story sparked a firestorm. NPR interviewed me on its Marketplace program first thing in the morning. The editor of Fortune, the publication that had done more than any other to elevate Holmes to stardom, made the story the focus of his daily email to readers. "A high-flying unicorn has been brought closer to earth this morning by a deeply reported story on the front page of the Wall Street Journal," he wrote. Forbes and The New Yorker, two other magazines that had played roles in Holmes's rise to fame, also picked up the story, as did many other news outlets.
In Silicon Valley, it became the talk of the town. Some venture capitalists reflexively jumped to Holmes's defense. One of them was former Netscape cofounder Marc Andreessen, whose wife had just profiled Holmes in a cover story for the New York Times's style magazine headlined "Five Visionary Tech Entrepreneurs Who Are Changing the World." But others were less charitable, having long harbored doubts of their own. Why had Holmes always been so secretive about her technology? Why had she never recruited a board member with even basic knowledge of blood science? And why hadn't a single venture capital firm with expertise in health care put money into the company? For these observers, the story confirmed what they'd quietly suspected.
There was a third group of people who didn't know what to believe given Theranos's strong denials. In a press release it posted on its website, the company called the story "factually and scientifically erroneous and grounded in baseless assertions by inexperienced and disgruntled former employees and industry incumbents." It also let it be known that Holmes would appear on Jim Cramer's Mad Money program that evening to rebut the allegations.
We knew that the battle was far from over and that Theranos and Boies would be coming at us hard in the following days and weeks. Whether my reporting stood up to their attacks would largely depend on what actions, if any, regulators took. Rumors had been circulating among former Theranos employees of an FDA inspection, but I hadn't been able to confirm it by the time we went to press. I had called my source at the agency several times but hadn't been able to reach him.
I decided to try him again that day before lunch. This time he picked up the phone. On deep background, he confirmed to me that the FDA had recently conducted a surprise inspection of Theranos's facilities in Newark and Palo Alto. Dealing a severe blow to the company, the agency had declared its nanotainer an uncleared medical device and forbidden it from continuing to use it, he said.
He explained that the FDA had targeted the little tube because, as a medical device, it clearly fell under its jurisdiction and gave it the most solid legal cover to take action against the company. But the underlying reason for the inspection had been the poor clinical data Theranos had submitted to the agency in an effort to get it to approve its tests. When the inspectors had failed to find any better data on-site, the decision had been made to shut down the company's finger-stick testing by taking away the nanotainer, he said. That wasn't all: he said the Centers for Medicare and Medicaid Services had also just launched its own inspection of Theranos. He didn't know whether it was still ongoing but was sure it spelled more trouble for the company. Mike and I discussed these revelations and quickly went to work on a follow-up story for the next day's paper.
A few hours later, I was standing over the shoulder of the page-one editor who was handling my new story when Holmes's face appeared on a nearby TV tuned to CNBC. We took a break from the edit and turned up the volume. Dressed in her usual all-black attire and sporting a strained smile, she played the role of the visionary Silicon Valley innovator who was being smeared by entrenched interests trying to thwart progress. "This is what happens when you work to change things," she said. "First they think you're crazy, then they fight you, and then all of a sudden you change the world." But, when Jim Cramer asked her about specific elements of the article, such as the company's use of third-party analyzers for most of its tests, she turned defensive and gave evasive and misleading answers.
I had sent Heather King an email earlier in the day to let her know I was working on a second story and to request a Theranos comment about the things I was going to report. King hadn't replied. I now knew why: toward the end of her interview with Cramer, Holmes dropped mention of the nanotainer withdrawal and spun it as a voluntary decision. She was trying to get ahead of my scoop.
We quickly published my follow-up piece online. Setting the record straight, it revealed that the FDA had forced the company to stop testing blood drawn from patients' fingers and declared its nanotainer an "unapproved medical device." The story made the front page of the paper's print edition the next morning, providing more fuel to what was now a full-blown scandal.
—
HOLMES WASN'T IN Palo Alto the day our first story was published. She was attending a meeting of Harvard Medical School's board of fellows. She did her CNBC interview that evening from Boston. It wasn't until the next day that she flew back to California to address the growing crisis.
Theranos had issued a second press release that morning that amounted to what we in the news business call a "nondenial denial." "We are disappointed to see that The Wall Street Journal still can't get its facts straight," it began, before going on to admit that the company had "temporarily" withdrawn its little blood tubes in what it portrayed as a proactive move to seek FDA clearance for their use.
In the late afternoon, an email went out to all company employees instructing them to gather in the cafeteria of the Page Mill Road building for a meeting. Holmes wasn't her usual well-put-together self. Her hair was disheveled from her travels and she wore glasses instead of contact lenses. Standing next to her were Balwani and Heather King. Striking a defiant tone, she told the assembled staff that the two articles the Journal had published were filled with falsehoods seeded by disgruntled former employees and competitors. This sort of thing was bound to happen when you were working to disrupt a huge industry with powerful incumbents who wanted to see you fail, she said. Calling the Journal a "tabloid," she vowed to take the fight to the paper.
When she opened the floor to questions, Patrick O'Neill, the former advertising industry executive who had helped craft her trailblazing image, was one of the first to raise his hand.
"Do we really want to take on the Wall Street Journal?" he asked, incredulous.
"Not the Journal, the journalist," Holmes replied.
After she answered a few more questions, one of the senior hardware engineers asked Balwani if he would lead them in a chant. Everyone instantly knew what chant the engineer had in mind. Three months earlier, when the company had received its herpes test approval from the FDA, Balwani had exhorted employees to yell "Fuck you" in unison during a similar meeting in the cafeteria. At the time, the shouts had been directed at Quest and LabCorp.
Balwani was more than happy to indulge the engineer's request for an encore.
"We have a message for Carreyrou," he said.
At his signal, he and many of the several hundred employees in attendance chanted: "Fuck you, Carrey-rou! Fuck you, Carrey-rou!"
—
WHEN HOLMES HAD SAID she planned to take the fight to the Journal, she meant it.
Many people had assumed she would back out of the paper's WSJ D.Live conference the following week. But on the appointed day and at the appointed time, she appeared at the beachfront Montage hotel and resort in Laguna Beach with her platoon of guards and joined Jonathan Krim, the Journal's technology editor, onstage. The audience of more than one hundred—a mixture of venture capitalists, startup founders, bankers, and public-relations executives who had paid five thousand dollars each to attend the three-day conference—buzzed in anticipation.
Mike Siconolfi had wanted me to handle the interview, but the paper didn't like the idea of making last-minute changes to an event that had taken months of planning. Besides, I couldn't leave New York. My wife was stuck on jury duty in a federal trial in Islip, Long Island, a two-hour drive from Brooklyn. I had to take care of our kids.
There was so much interest in the unfolding Theranos story that the Journal had decided to stream the interview live on its website. Several of us watched it in Neal Lipschutz's office.
Holmes came out swinging almost from the start. That was no surprise: we had expected her to be combative. What we hadn't fully anticipated was her willingness to tell bald-face lies in a public forum. Not just once, but again and again during the half-hour interview. In addition to continuing to insist that the nanotainer withdrawal had been voluntary, she said the Edison devices referred to in my stories were an old technology that Theranos hadn't used in years. She also denied that the company had ever used commercial lab equipment for finger-stick tests. And she claimed that the way Theranos conducted proficiency testing was not only perfectly legal, it had the express blessing of regulators.
The biggest lie, to my mind, was her categorical denial that Theranos diluted finger-stick samples before running them on commercial machines. "What the Journal described—that we take a sample, dilute it, and put it on a commercial analyzer—is inaccurate, and that's not what we do," she told Krim. "In fact, I bet you if you tried that, it wouldn't work because it's just not possible to dilute a sample and put it onto a commercial analyzer. I mean, there are so many things that are wrong with that." As I shook my head in disgust, a text flashed on my phone screen. It was from Alan Beam: "I can't believe what she just said!" he wrote.
From there, Holmes turned her sights on the former employees who had spoken to me, calling them "confused" and seizing on their anonymity to discredit them. She claimed that one of them had worked at Theranos for only two months back in 2005, which was a complete fabrication. All our confidential sources had worked at the company in recent times. In response to a question about Rochelle Gibbons, she reprised the line she'd used with her employees five days earlier, likening the Journal to "a tabloid magazine." And she referred to me as "some guy" who had reported "false stuff about us."
One problem she faced was that we were no longer the only ones raising questions about Theranos. Several prominent Silicon Valley figures had begun criticizing the company publicly. One of them was a well-known former Apple executive named Jean-Louis Gassée. A few days earlier, Gassée had published an item on his blog describing sharply discordant blood-test results he had received from Theranos and Stanford Hospital over the summer. Gassée had written Holmes to inquire about the discrepancies but had never received a response. When Krim raised Gassée's case, Holmes claimed to have never received his email. Now that it knew about his complaint, Theranos would reach out to him to try to understand what had happened, she said.
As for the other instances of inaccurate test results described in our first story, she dismissed them as a few isolated cases from which general conclusions could not and should not be drawn.
Soon after the interview ended, Theranos posted a long document on its website that purported to rebut my reporting point by point. Mike and I went over it with the standards editors and the lawyers and concluded that it contained nothing that undermined what we had published. It was another smokescreen. The paper put out a statement to say that it stood by my stories.
—
AFTER HOLMES'S APPEARANCE at the Journal conference, Theranos announced that it was making changes to its board of directors, which had been getting lampooned since the publication of my first story. George Shultz, Henry Kissinger, Sam Nunn, and the other aging ex-statesmen all left to join a new ceremonial body called a board of counselors. In their place, Theranos made a new director appointment that signaled an escalation of hostilities: David Boies.
Sure enough, within days, the Journal received letters from Heather King demanding that it retract the central elements of my first two articles, calling them "libelous assertions." A third letter followed demanding that the paper retain all documents in its possession concerning Theranos, "including emails, instant messages, drafts, informal files, handwritten notes, faxes, memoranda, calendar entries, voice mail and any other Records stored in hard copy, or any electronic form (including personal cell phones) or any other medium."
In an interview with Wired, Boies suggested that a defamation suit was likely. "I think enough has now been put on the record so people are chargeable with being knowledgeable with what the facts are," he told the magazine. Taking King and Boies at their words, the Journal's legal department dispatched a technician to copy the contents of my laptop and phone in preparation for litigation.
But if Theranos thought this saber rattling would make us stand down, it was mistaken. Over the next three weeks, we published four more articles. They revealed that Walgreens had halted a planned nationwide expansion of Theranos wellness centers, that Theranos had tried to sell more shares at a higher valuation days before my first story was published, that its lab was operating without a real director, and that Safeway had walked away from their previously undisclosed partnership over concerns about its testing. With each new story came a new retraction demand from Heather King.
In a windowless war room set up on the second floor of the Page Mill Road building in Palo Alto, Holmes and her communications consultants discussed strategies for how to hit back against my reporting. One approach she favored was to portray me as a misogynist. To generate further sympathy, she suggested she reveal publicly that she had been sexually assaulted as a student at Stanford. Her advisers counseled against going that route, but she didn't abandon it entirely. In an interview with Bloomberg Businessweek, she suggested she was the victim of sexism.
"Until what happened in the last four weeks, I didn't understand what it means to be a woman in this space," she told the magazine. "Every article starting with, 'A young woman.' Right? Someone came up to me the other day, and they were like, 'I have never read an article about Mark Zuckerberg that starts with 'A young man.'?"
In the same story, her old Stanford professor, Channing Robertson, dismissed questions about the accuracy of Theranos's testing as absurd, saying the company would have to be "certifiable" to go to market with a product that people's lives depended on knowing that it was unreliable. He also maintained that Holmes was a once-in-a-generation genius, comparing her to Newton, Einstein, Mozart, and Leonardo da Vinci.
Holmes, too, continued to embrace an exalted image of herself. In her acceptance speech at Glamour magazine's Women of the Year Awards at Carnegie Hall, she held herself up as a role model for young women. "Do everything you can to be the best in science and math and engineering," she urged them. "It's that that our little girls will see when they start to think about who do they want to be when they grow up."
There was only one way the charade would end and that was if CMS, the chief regulator of clinical laboratories, took strong action against the company. I needed to find out what had come of that second regulatory inspection.
مشارکت کنندگان در این صفحه
تا کنون فردی در بازسازی این صفحه مشارکت نداشته است.
🖊 شما نیز می‌توانید برای مشارکت در ترجمه‌ی این صفحه یا اصلاح متن انگلیسی، به این لینک مراجعه بفرمایید.