سرفصل های مهم
سفر
توضیح مختصر
زمان مطالعه

0 دقیقه

سطح

خیلی سخت
دانلود اپلیکیشن «زیبوک»
این درس را می‌توانید به بهترین شکل و با امکانات عالی در اپلیکیشن «زیبوک» بخوانید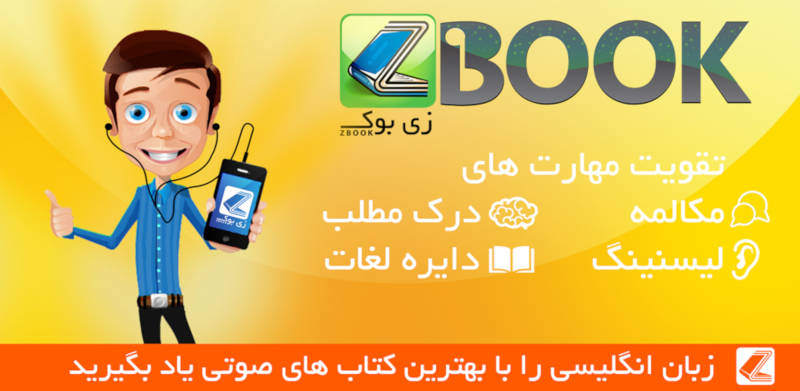 متن انگلیسی درس
13
Travel
A participant in one of my executive programs took his wife to one of the finest hotels in San Diego for the weekend. He awoke on Saturday morning to the shrieks of his wife. There were ants all over the bathroom floor. Rather than just call up and complain to the management or whoever else would listen, he decided to use negotiation tools from class.
He went down to find the manager, and asked, "Is this one of the finest hotels in San Diego?" Of course the manager said yes. "Does this hotel pride itself on the highest level of service?" Of course the manager said yes. "Does this service include ants in the bathroom?"
The executive said you never saw an upgrade to a suite so fast in your life, as well as a complimentary dinner and champagne. The key is using a conscious, structured negotiation approach that will get you more of what you want than if you shoot from the hip.
Much has been said and written about negotiating travel arrangements. Almost all of it focuses on price. With the tools in Getting More, price is clearly one thing that people can learn to negotiate better. But there are many other things to negotiate: just in terms of lodging, there are late check-outs, upgrades, room availability, personalized attention, better locations, more services, disputes over bills or facilities.
In negotiating travel arrangements, you need to know a few things. First, almost all travel professionals are used to negotiating. If you don't negotiate everything in sight, it's like taking the first price you are offered at a bazaar: you will likely overpay.
Second, the squeaky wheel really does get the grease. You don't have to be a jerk about it. But if you say nothing, you will get nothing. As the stories in this chapter will show, persistence is very important in getting more. The first or second or fifth "No" should leave you, well, undeterred.
In fact, being loud and a jerk actually gets you less overall. Airline and hotel people write notes about you in their computers. It's there forever. Over time, you get less. The more you value the other person, the more they will value you, and you will get more.
People at every level of the travel business usually have a great deal of discretion to give things to customers. It depends upon how they feel about you. If they like you, they will give you more.
It is also true that some people in the travel industry seem to be in a perennial bad mood and won't do anything special for you. This is why, in addition to having skills in relationships and interests, you have to be skilled in finding and using the other person's standards. What are their policies? What are the exceptions to their policies? Bring their written standards with you. Show them their standards.
But never make yourself the issue. If they behave badly, well, you can use that to get more!
As in most negotiations, you need to use several tools to get what you want. Making small talk—developing a relationship—is important to use along with standards. When you use their standards, don't make the other person so angry that they won't do anything for you no matter what. And after you've used their standards to get what you want, you may have to focus on their needs to close the deal. Practice with these tools, prepare beforehand, debrief yourself afterward. Over time, you will get better and better at it.
Given the importance of standards in the travel industry, framing is very important. "Does this service include ants in the bathroom?" is framing. "Is it your goal to make your customers happy?" is framing. It's a standard embedded in a question. The best standards questions emphasize the difference between what is promised and what is delivered. It gives the other party a choice of whether to do something reasonable for you or be unreasonable—with a whole set of risks, including complaints to third parties.
Remember, no one size fits all. This is situational negotiation: ask yourself what your goals are, who the other person is, what it will take to persuade them. Every negotiation is different, even with the same airline on the same day with different people. That's one of the great things about negotiating travel arrangements: there is a wide selection of people on the other side to choose from. If one treats you poorly, find another. Look for decision-makers. Don't waste your time on people who can't or won't help you.
AIRLINES AND STANDARDS
As you know, things are a lot tighter and tougher than they were some years ago, especially since the September 11, 2001, terrorist attacks. But there are still millions of opportunities to negotiate.
Arjun Madan's father missed his flight from London to the U.S. Arjun did not want to pay the $200 change fee. Two Virgin Air supervisors said that the only exception is for hospitalization.
"After talking to two stone-hearted supervisors," Arjun said, he reached a third. "I asked her how she was doing. I told her about the good weather I had in the Maldives, where I recently went. It turned out she was planning her honeymoon, and the Maldives was on her list. I spent ten minutes suggesting honeymoon destinations."
Arjun then said that he, his father, mother, sister, brother, and their children all fly Virgin Air. "We wouldn't think of flying another airline," he said. He said his father missed the flight. "My dad is old and unwell," Arjun said. "Can you help us out?"
The customer service rep agreed to push his case with the London office. "Old and unwell," that's almost hospitalized, isn't it? Arjun was a frequent flier. All good framing. Arjun got the exception. He also made a friend at Virgin. "Persistence is key," Arjun said. "Never quit. Take the time to get to know the other person."
Here's another important negotiation tool that Arjun used: details provide credibility. The more details you provide to the other party, the more real your problem seems, and the more they will want to help you.
Many students say that they have called up an airline representative who quotes them a price and makes a reservation for them under their name, or waives a fee, and the next day, no reservation is to be found, and the price has jumped. Or the fee waiver disappears. I say, "Who did you speak to?" The student says, "I don't know." Not very persuasive.
What if, instead, when you called back and were denied, you said: "Well, let's see, I spoke to Tina in Tulsa yesterday, it was about three minutes after noon. Tina said I didn't need a reservation number, that it would be under my name. She asked me to spell my name, twice, so she could be sure to get it right."
Sound more persuasive? It's all in the details. Phillip Kang, who now works for a medical equipment company in Pennsylvania, wanted a discount on a bus ride from Philadelphia to New York City. On his last bus ride, there was a mechanical problem and he was late for an appointment.
The cashier and supervisor were not friendly at the bus line's ticket offices. Then Phil pulled a stack of ticket stubs from his pocket from past bus rides and riffled through them like a deck of cards. "I've been your customer for a while," he said. He had the evidence to show that he was a valuable, long-term customer. He got a free trip to New York.
The details Phil provided were visual. They were understandable in any language. No, you don't have to lug satchels of boarding passes to the airport. But you should think consciously about details. Watch, listen, be creative. Bring up some news you read or heard about the airline. Wear a hat from their organization.
Aisha Henry's flight from Detroit to Washington was canceled due to mechanical failure. She got hotel and meal vouchers for one night in Detroit from Northwest. Then her flight the next day was canceled due to bad weather, so she had to stay another night. Northwest's standard is not to provide vouchers due to weather delays.
Other passengers trying to get on that flight were waiting at the gate when the flight was canceled. Aisha, an attorney in Washington, started asking people if they had been scheduled for the previous day's flight, too. Some had. She asked how many nights' vouchers they got. Some said two. Armed with this information, Aisha went to the Northwest representative and got another night's hotel and meal vouchers.
We often see people victimized in travel snafus. Too often, people sit there passively. You must be proactive. Ali Behbahani was denied a hotel room voucher by US Airways even though he missed the last flight out of Charlotte to Philadelphia because the incoming US Air flight was late. The gate agent said the missed flight was weather-related.
"Was that the only reason?" Ali said. "Was the crew delayed? Was there a mechanical problem? If it was delayed for some other reason, as well, could US Air pay for my room?" The answer was yes. He checked with the airline—the crew was also late; this contributed to the delay. The result? Ali, a Washington, D.C., health care investor, was given a free room. "You've got to ask the questions," he said.
While she was filling out the paperwork to rent a car, Tanya Louneva overheard the branch manager at Enterprise Rent-A-Car in San Diego explain to another patron how important customer service was to the company. She had waited in line for an hour, so she brought up this issue with the service rep, very nicely. And she was upgraded to a premium car.
Speaking of standards, airlines and other travel companies have all kinds of categories of discounts and perks: (a) children, (b) teenagers, (c) partner's customer, (d) company, (e) senior citizen, (f) location traveled to or from, (g) number of people, (h) organization, (i) birthday, (j) special occasions. Call a travel agent, or the airlines, or hotels and rental car companies, and get all the categories of discounts. Go down the list. As you will discover, there is also a "stranded traveler" rate at some hotels. Robert Hodgen, vice president of a grain business, got such a discount from $159 to $59 when his flight was canceled. All he had to do was ask about it.
Find out the occupancy rates of hotels at various times of the year. They charge less when occupancy is low. Are there special tourism promos? Are there two-for-one deals? In addition to price breaks, there are likely extra services: spa treatments or diving lessons. What incentive packages do they have? Are any upgrades available? Ask what they do for repeat customers.
Some managers get intangibles for their conference groups from hotels where no discounts are available: a round of golf, reduced rates on drinks, sailing lessons, and so forth. They say the hardest part is actually identifying their own group's intangibles so they can then negotiate with the hotel.
Ask for exceptions to policies—it should become second nature. "When do you make exceptions?" should be one of your most common questions.
You have a lot of persuasive ability. Use it or become a victim. In the United States, airlines can no longer force you to sit on the tarmac for more than three hours. Get the new regulations. I did, and several of the passengers got US Airways to take us back to the gate after two and a half hours on the tarmac. No overflowing toilets for us. In 2009, a $180 million drop in United Airlines' stock price was attributed to a clever complaint song posted on YouTube. United probably made some changes after that.
MAKING THE CONNECTION
People in customer service positions generally have a dreadful time. So lighten up with them. Give them something to smile about. They will be grateful and give you things in return. Think of the world from their viewpoint.
Nathan Slack wanted to get a free upgrade to a suite at the Westin Hotel in Cincinnati. "The desk person told me there were no suites available," he said. "She seemed to be in a bad mood."
So Nathan did exactly what a great negotiator is supposed to do. "I've just had a really long flight," Nathan said. "How was your day?" She said, "I just dealt with a jerk." Nathan sympathized. "You don't need that," he said. He then asked if they get a lot of repeat customers, because he was one. She checked her computer, and found it was true. He said he really liked the hotel. He asked if they ever provide unused suites to their repeat customers.
"She gave me an upgrade to a corner suite for free," said Nathan, who heads an investment team for JPMorgan Singapore. "She also made a notation in the computer to do it in the future if one was available."
It often doesn't take much. John Duncanson wanted to get a free upgrade from Thrifty car rental for a week in Los Angeles. The saleswoman was young, he said, "so I asked her where she was from, how long she had lived in L.A., whether she liked L.A., where she went to school. Then she asked me if I would like an upgrade."
John said he'd love a convertible but couldn't afford to pay for one. No problem. He got the convertible at no extra charge. "Simply being friendly and asking for things works more than you can imagine," said John, now an attorney in New York.
What's key is that you have to be sincere. The other person can tell the difference between sincere and insincere feeling. If you can't do this, don't try. Get a traveling companion to do it if you have one. Attitude is the key. Have a talk with yourself beforehand. Do you want to meet your goals or not?
Again, travel reps usually have a lot of discretion and give things to people they like. Dana Guo wanted to get on a Southwest Airlines flight for Chicago through the standby list, without having to buy a full-fare ticket. She commiserated with the gate agent on how stressful it must be dealing with flights in bad weather. She mentioned that she'd miss her friend's birthday dinner at home if she didn't get on the flight.
"During the conversation, I told her that I understood they have policies to follow, but they also have the power to make adjustments to those policies on a case-by-case basis," Dana said. She acknowledged the employee's power and also showed her own knowledge of how things work. Dana got on the plane without extra charge.
The major difference here between the way most of my students act and the way most people act is that my students learn to think about others first. Not to give away more but as a means to get more. Most people in problem situations go up to the service rep and start talking about their own problems. It is better to talk about the other person's problems. They will see you as a person more worthy of help.
Annie Martinez wanted to get a new room or a free room at the Divi Southwinds Beach Resort in Barbados because her existing room was near a loud discotheque. It was 2:00 A.M. There was only one manager on duty. Earlier, a friend of hers was told there were no other rooms.
Annie went to the front desk in person to see Tadea, the manager. Annie mentioned the loud music. She said it must be disturbing Tadea, too. Annie noted it was not Tadea's fault. Then Annie brought up, tactfully, that in the hotel's customer brochure, "customer satisfaction" was mentioned explicitly. "How do you normally resolve situations like this, with relocation or compensation?" Annie asked sweetly.
Annie told the manager that she realized the manager couldn't do this, but if she wanted, Annie could call the police for both of them to complain about the noise next door. Anne made it a common problem. And she did all of this in a helpful tone. Annie offered to write a thank-you note to Tadea's superiors if she helped Annie out of a difficult situation.
Tadea moved Annie, a labor lawyer in Philadelphia, to a penthouse at no extra charge. Annie's friend, in a nearby room, had gone to the same manager earlier in the evening. The friend started screaming, blaming the manager and hotel, and demanded a new room. He got nothing. This happens a lot. One person uses the tools in this book and meets his or her goals. Another person does not, and does not.
The more you look at things from their viewpoint, the more they realize you are trying to understand things from their perspective. You're not being unreasonable. And in a world where most people look at travel reps as a means to an end, the more grateful they will be. When you call up for an airline reservation, the airline rep has a script that must be followed. It includes date, itinerary, time, number of passengers, fare class, and so forth. If you interrupt them, if you get annoyed, you will just make them unfriendly. Their computer screen demands they input certain information in a certain way. If you ask, "In what order would you like information from me?" they realize you care about making their job easier. It's little things like this that matter a lot.
Most people don't think about offering to send letters for an employee's personnel file. But such letters can mean a lot to a sales clerk or customer rep. A candygram is an unexpected, nice way to thank an employee—completely discretionary. Candygrams are great for representatives in the travel industry, especially in a time of layoffs and economic trouble. For airline workers, a candygram from a customer can mean the difference between being furloughed and having a job. Or being kept on part-time versus full-time.
David Chao missed a connection to Cartagena, Colombia, after his Continental Airlines flight was delayed by a mechanical problem. It was Thanksgiving weekend. There were ten other passengers with the same issue. When it was his turn to talk to Florence, the airline rep, he told her, calmly and sympathetically, that if she could help him out of his problem he'd be sure to commend her, in writing.
David, now a consultant in Taiwan, got an overnight stay in Bogotá, with a free hotel, free dinner, and free breakfast, as well as seats on flights to Bogotá and Cartegena. How many times have you had trouble getting a fraction of this?
Remember Aliza Zaida, the student who got a better seat and a free meal on a plane by being nice to the gate agent? When I mention these things in class, other people try them. And guess what. They work!
Aliza also gave advice to her aunt, who lost her job soon after spending $2,000 for nonrefundable tickets on United. Aliza urged her aunt to call up a ticket agent, talk about being laid off, and mention how so many people, including airline employees, are feeling the pain of that. The ticket agent had United send Aliza's aunt the $2,000 back in cash.
The more you put a positive attitude toward your problem, the more help you will get. One student found out that after she and a friend bought tickets for a Carnival Cruise Lines trip, the price was lowered by $120 per person. Most people would scream about the unfairness. Not her. After finding out that the company's customer representative couldn't do anything to help her, she asked for a supervisor. "Supervisors deal with aggravated customers all day long," said the student. "I wasn't going to be one of them." She approached the issue as a positive thing. "I'm thrilled about the decrease," she told the supervisor. She asked the supervisor what options there were for rebates or remedies for those who had already committed to the cruise line by purchasing early.
The supervisor was so thrilled at the way the student approached this that she and her friend got $350 in on-board credits—almost 50 percent more than she had asked for.
Even when you use standards, it helps to have created a relationship, as well—or the vision of a future relationship.
Richard Adewunmi wanted to move his vacation dates by four days at the Casa Alta Vista guesthouse in Vieques, Puerto Rico. He paid a discounted rate for a stay during spring break. A gruff manager told him that any change would mean forfeiture of the entire payment, and he wouldn't get a room. Most people would get really annoyed at this. Richard saw it as an opportunity.
Without responding directly to the manager's curtness, Richard congratulated the manager on his promotion. "When I met you four years ago, you were a booking agent," Richard, a pharmaceutical company in-house counsel, reminded him. Richard mentioned he had also hosted his best friend's wedding at the hotel in 2004. And that Richard's brother and his wife had stayed at Casa Alta Vista for their honeymoon on Richard's recommendation.
Finally, Richard noted that the hotel's website says it provides services that will "surely bring you back to our island home." Now, Richard asked, "Is this the way to treat old friends?" Was there even a question that Richard would get the change? "I related to the hotel manager like family, professionally and personally," Richard said. He added that bringing up the hotel's standard was essential in confirming that.
The best negotiators are calm, but they are completely focused on their goals. They negotiate in a structured and prepared way.
In transactional situations, look for opportunities to establish relationships. As an MBA student, Ken Ades befriended a Club Med employee, Richard, when Ken went on a Club Med trip. He kept up the relationship. Two years later Ken wanted to go to the Turkoise Club, the most popular Club Med in the Western Hemisphere, with friends.
He was told several times by Club Med reservations that (a) the Turkoise Club was booked and (b) there were no discounts available. So Ken, now vice president of a trading firm in New York, called Richard. Richard got Ken (a) a reservation and (b) a discount. Result: $1,320 in savings, plus one great vacation.
John Burke was 200 miles short of an American Airlines free travel voucher on the second-to-last day of the year. It would have been difficult to find an inexpensive flight to get the necessary miles. American Airlines reps told him that the company is very strict about this standard. If you don't have the miles, you don't get the voucher.
John decided to frame it differently. He got the name and phone number of one of the AA reps' supervisors so he could call later and discuss what he might do further, including scheduling a flight. He called the supervisor, represented himself (truthfully) as a 200,000-mile American Airlines flier. He asked if she could do something consistent with the airline's high standards for customer service.
"Do we have to argue over two hundred miles on the last day of the year when I'm such a good customer?" said John, now senior vice president of a private equity group involved in energy. Point made. She waived the mileage requirement. "Framing is so important," he said.
FRAMING
Olympic Air, Greece's national airline, erroneously canceled a flight from Crete to Athens on Joshua and Anne Morris' honeymoon. Then the airline declined to give Joshua a refund when the couple decided to take another carrier. He asked the customer service representative, "Is your airline's behavior indicative of the hospitality of the country of Greece?" He got a refund immediately. He used framing and standards.
When you get good at this, a single sentence can end a negotiation in your favor. Rajan Amin wanted to change his United flight without paying a penalty. He wasn't getting anywhere using loyalty and standards. One reason he wanted to change his flight was that the time of his departure had changed four times during the space of two hours. He got four separate emails from the airline changing the departure time.
He contacted a supervisor and said, "Why is it fair for United to change the time of my flight four times without compensating me, when I have to pay when I do it only once?" Brilliant! The United rep was so impressed at Rajan's way of framing the world that he got the change at no charge. Rajan had a firm grasp of the obvious and framed it as such. A worthwhile exercise is to practice finding contradictions, and then finding ways to articulate them.
Sometimes an inherent tension exists between two different company standards. For example, Southwest Airlines prides itself on customer service. It also has a policy that changing your flight costs $100. Elisabeth Leiderman recognized this tension when she asked the service rep to put her on an earlier flight at no extra charge. Of course, she first asked for the manager on duty—the decision-maker—and Thomas came over.
Elisabeth mentioned that bad weather was coming in, and there was some chance the later flight she was on could be canceled. Did Thomas agree? He did. "Well, if you put me on the earlier flight, where there are plenty of seats, it might be one less person you have to deal with later," Elisabeth said. "And you will have one happy customer." He saw the logic of her reasoning, and agreed. Here, Elisabeth, who works as an associate in the health care field in New York, tipped the balance by making it in the airline's interests and standards to reschedule her flight. She had thought about both in advance.
Madhavan Gopalan recognized the tension between Avis's slogan "We try harder" and its policy that late returns pay extra. He noticed the "Cars Available" sign in the corner of the Avis counter. He wanted to know if Avis in the past had waived two hours of late fees if it didn't cost the company anything because cars were available. He also noted there was very heavy traffic on the road to the airport. Was that ever factored into a decision to waive a late fee?
The answer to both: yes. And his late fee was waived. Avis remained true to its customer service standard, trying harder. "I did it again many times after that," said Madhavan, a Boston consultant.
Alexandra Munteanu was told she had to pay a $100 penalty and a $40 ticket-price increase to reschedule her plane ticket from Philadelphia to Abilene, Kansas. She had already gotten a one-year extension on the ticket.
She called the airline and asked to speak to the person in charge of decisions regarding the rescheduling of plane tickets. Again, find the decision-maker. She framed the one-year extension as an example of what the airline has done for her in the past because she was such a good customer. Instead of the airline supervisor thinking, "We've already done her a favor once," he or she would think, "Here's a very good customer."
The company's policy was that the fee had to be paid, the airline supervisor said. "Has there ever been an exception for longtime clients?" Alexandra asked. Yes, the airline had made some exceptions, the airline supervisor said. Result: a rescheduled ticket at no charge.
"Framing is great, but you have to be careful how you use it," said Alexandra, now an attorney for a U.S. law firm in Romania. "Some representatives get aggressive when they understand where I want to go with it." The key is to let the other person know where you want to go with it as soon as you can. If they get mad, ask them what's wrong with what you are saying. Ask for criticism. Say what's going on. Ask them whether they can blame you for trying to save money.
The notion of reframing to change their perceptions is especially important when dealing with jaded people. Airline reps deal with thousands of people each week, and say most people are awful to them. So it stands to reason that you will get the benefit of the doubt if you act nicely. You have to find a way to differentiate yourself. Show that you are different from the crowd. One way is to be nice to them; another is to provide details. What you are doing is changing their perceptions of you.
Min Kim hadn't flown American Airlines very often in the past year or so. The airline sent her a letter saying her gold status would be revoked unless she paid a fee of $258. Min said to herself, "What perception do people at the airline have of me?" It has to be that she's not a very loyal customer.
So Min called up the airline's number and talked to a customer service representative. "The reason I haven't flown very often," she said, "is that I've been in business school. But I will soon fly often. It will be a job requirement."
So now she has changed the airline's perception. But she has just gotten back to even. She wants to positively persuade them. "I told her that I love Texas and that I am moving to Dallas after graduation," Min said. "That's where American Airlines is located, of course." And she reiterated what a loyal customer she's been. She asked if AA had ever made an exception and extended its gold status for a few more months.
So Min got to keep her gold status without charge. But be careful; all that information is being entered into a computer. If Min doesn't fly much on American the next year, her gold status would be revoked, and she would have to earn back every mile of it. They will check. This was no problem for Min. As a project leader for Boston Consulting Group, she would travel a lot.
Framing includes painting a vision of the future. Iman Lordgooei didn't want to pay the $25-per-day fee for under-twenty-five customers renting cars in Miami. He said on the phone to the reservation clerk, "I will probably spend $50,000 to $100,000 on car rentals for business travel alone in my lifetime. Can we make an investment in each other?"
Great framing! The reservation clerk offered him a $15-per-day waiver. Had Iman, a Silicon Valley attorney, done this in person, my guess is that he would have gotten the full $25. Finding a way to make the negotiation seem a lot bigger will cause people to do more for you in the present.
PREPARATION
One of the best things you can do for yourself is start to make a list of the standards used by airlines and other travel companies and groups. Bring the list with you. It will help you frame things. Under federal law, for example, an airline has to pay at least $200 if it bumps you. Yet many people accept as little as $50.
It's not hard to find this information. Just call up customer service and say you want to find out the airline's rules for travelers. In theory, people know to do this, but too few people take the time. Invest a couple of hours. It will save you many, many times that much in time, expense, and aggravation. Look up the airlines' standards and the government's rules, such as those of the U.S. Department of Transportation.
Michael Magkov, a consultant in New York, wanted his $150 fee waived for making a change to his ticket. "We don't waive change fees," said Juanita, the airline's customer service rep he spoke with. "Yes, you do," Michael said, "if I make the change the same day that I buy the ticket." How persuasive that information makes you! And just for a small investment of time.
Nicholas Mak was afraid to put his camera film through the security machine at the San Francisco International Airport. The TSA officer said he had to, since his film was under ASA 800. "The officer pointed to a security sign saying the X-ray machine is film-safe," said Nicholas, a lawyer in Hong Kong. So, should he have backed down? No! "I told him that the Transportation Security Administration website says travelers can request hand inspection, and that Chicago and Philadelphia honored my request without question," Nick said.
The officer actually tried to put the film back into the machine while Nick was talking. "Please stop," he said. And the officer did.
Are you afraid? Isn't it a fundamental responsibility in a democracy for citizens to know their rights? Nick's film was priceless.
When my students don't use these tools, it shows. Either it's harder to meet their goals or they don't meet them at all. One of my students was told by an airline rep that his price was "locked in." The next day, when he tried to buy the ticket, it was $25 more. He thought it wasn't fair. He finally found a manager, and asked him if the airline valued its promises. Eventually, he got the $25 back. "But was it worth the hour I spent?" he asked.
Well, maybe not. But he didn't have to spend the hour. The problem was, he didn't get the name of the person who told him the price was locked in. He didn't get the location. He didn't get any of the relevant details. So he had to work much harder to get his money back. This is the price of not doing it right. Sometimes you won't succeed at all. If you do it right, you will get one extra hit every nine games. At least.
HOTELS
Avery Sheffield was a Starwood Preferred Guest. As part of the program, when you have a bad stay you get 500 points usable toward hotel rooms, airline tickets, etc. Matter of factly, Avery told the manager that someone else's hair was in her shower. She saved it for the hotel if they were interested. On check-in, she also hadn't been able to get the promised upgrade despite her Platinum status. Other things were not up to snuff.
"I paid $400 for this room," she told the manager. "I could have stayed elsewhere for $200. But I've always gotten such great service at Starwood. It's always been just great." No threats were involved.
The manager gave Avery 20,000 points, equivalent to a U.S. round-trip airline ticket. Avery felt she could have done better. "I could have asked her about her day," she said. "I could have offered to send a note to her supervisor about what great service she provided." In other words, every negotiation, even a success, is a learning experience for the next one.
As with most things in life, the more you use a business, the more they will give you. What you should not do is threaten them with ending the relationship unless they do such and such. It's like threatening your spouse with divorce every time you have an argument. After a while they don't believe you. Instead, talk about your investment in the relationship.
Jacqueline Sturdivant stayed at the Hilton whenever she could. She wanted to go to Hawaii and stay at the Hilton there. But it was during the black-out period, where using points for rooms was prohibited, even though Jacqui had enough points for a three-week stay. "I just wanted to use my points for two out of the fourteen nights," Jacqui said. "The reservation clerk would still get credit for twelve nights." Jacqui told the clerk she was celebrating her own graduation from business school, after years of hard work.
The clerk thought about this and offered her six free nights. Jacqui used several negotiation tools here: She was incremental. She shared details and she made her long-term relationship with the hotel clear. She thought about the reservation clerk's own bonus. "And, I was upgraded to a premier Aloha suite," Jacqui added.
Even if you don't have an existing relationship with a hotel, hotels like to start them. It's the vision of loyalty that matters. Salman Al-Ansari made a ten-day reservation for his uncle at a Sheraton Hotel in Philadelphia. At the last minute, his uncle got sick. It was an online booking. The hotel manager, Mr. Mark, told Salman that he'd be charged whether his uncle stayed there or not. Online bookings are not refundable. No exceptions.
Salman asked if he could move the reservation to graduation week and have his family and friends stay there. The total number of days would be larger. This was a statement of loyalty, and it provided more business for the hotel. He was trading items of unequal value. And Mr. Mark approved it. Salman, now an attorney at his family's law firm in Qatar, had to do all the suggesting. But that's what you will often have to do.
Every traveler has "war stories." The difference with Getting More is you become very conscious of the fact that you are in a negotiation. It makes things more precise, focused, and successful because you can more easily replicate what you are doing from one negotiation to the next. One of my graduates wanted to stay at a hotel in McLean, Virginia, next to his employer, SAIC. The travel agent said the hotel was fully booked and would not even call the hotel for him. The hotel's central reservation office reported the same thing.
So the graduate called the hotel himself. He noted to the front desk that he worked for SAIC, whose visitors stay at the hotel a lot. He also noted that many hotels have "reserve" rooms available for last-minute emergencies. "Could you use one of those reserve rooms for me?" he asked. Persistence, standards, and linkages got him a room at the hotel. " 'No' doesn't always mean 'No,' " he said.
Elaine Boxer booked rooms at the Flamingo, a hotel in Las Vegas. She tried to get upgrades on two rooms: for her friend, and for her and her partner. But when she called and asked about upgrades, none were available. She asked a reservations clerk behind the counter before checking in, as well. Same answer: none were available. She thought about it briefly, then got in line again to talk to someone at the front desk.
When it was her turn, she addressed the person by name and said hi. She said they were in Vegas to celebrate her friend's full recovery from an injury in Las Vegas last fall. And they chose the Flamingo to celebrate. "Isn't that nice," the clerk said. Elaine asked, "Have you ever given upgrades for special occasions? This sure is one for us!" They got two upgrades, with king beds, on a high floor overlooking the Strip. Value: $280. Persistence and framing.
Thomas Greer wanted to cancel his reservation at the Fairmont Copley Plaza hotel without cancellation charges. The reservation office told him there would be a charge since he was within the twenty-four-hour cancellation period. It was 4:00 P.M. on Sunday. "I am providing twenty-four hours' notice," Thomas said. "I don't plan to check into the hotel until six P.M. tomorrow night."
The reservations clerk said the hotel's cancellation policy assumes a 3:00 P.M. check-in. "Isn't that the earliest possible check-in?" Thomas asked. "What percentage of the guests check in at the first moment that check-in is available? Couldn't this all be misinterpreted by a well-intentioned customer?" He was polite the entire time. Cancellation fee waived. Great example of reframing.
This kind of reframing works often. Atul Kumar wanted a very late checkout (7:00 P.M.) without penalty at the Starwood Palace Hotel in San Francisco. As you can imagine, this was hours after the regular checkout time of 2:00 P.M. Atul was a frequent guest at Starwood, but this clearly wasn't enough by itself.
So Atul asked if the hotel was 100 percent booked. It was not. In other words, the room was not needed. He noted that he checked in at 11:30 P.M. the previous night. So even if he checked out at 7:00 P.M., he would have been at the hotel less than twenty hours—less than a full day. He asked if the cleaning staff worked at night. They did. "So another late check-in can get my room," he said. He added that if it turned out that the hotel really needed the room, he'd be ready by 5:00 P.M. and could leave then.
And the hotel agreed! Atul reframed the situation, keyed on the relationship, used the fact that it wouldn't cost the hotel anything, and offered to be helpful if things changed. His whole attitude was helpful and calm.
When you want a late checkout, you can ask when the last room is going to be cleaned. For hotels without night shifts, it's usually about 5:00 P.M. You can ask that your room be cleaned last, or at least later. If you are a frequent guest and you have a good reason, you will often succeed. You can also ask, "When do you need the room for another guest?"
I know, you're going to ask, "What if everybody did this?" Well, everybody doesn't do this. Second, this is a high-class problem for a hotel. It will increase customer service. Hotels will better be able to match guests with their needs. Not every guest needs a late checkout.
Jason Cummings went to Lexington Park, Maryland, to participate in a triathlon, only to find hotels booked. He went to one of the hotels and struck up a conversation with the desk clerk.
Where was she from? How long has she lived there? He had come for the triathlon, he said, and didn't realize the hotels would all be booked. He told her he was in the military, and that's how he'd gotten interested in triathlons. The clerk told him there was a nearby Navy post. She called someone she knew there and found a room for $15 per night for Jason, a former West Point instructor and now a lieutenant colonel.
THE LAW
Of course, not all organizations you might deal with in travel situations are customer-service-oriented. Take the police, for example. Or, more specifically, the U.S. Customs Service at JFK International Airport in New York. Marsha Lazareva was searched on an incoming flight by a senior customs officer, who found undeclared merchandise—enough for a $2,500 fine and who knows what else.
"There were four trainees in the room," Marsha said. "It was clear that the customs officer intended to make an example out of my case."
The first thing Marsha did was apologize. As the customs official, Officer Connolly, berated her, "I kept thanking her for doing her job," Marsha said. "For educating me about the regulations, for keeping me from bigger troubles in the future." Marsha confessed that she didn't have a good reason, either: "The lines were very long," she told Officer Connolly. "I guess that was really stupid. Thanks again for picking me out."
Marsha kept acknowledging that the customs official had the power to "throw the book at me."
In the end, Marsha was fined a mere $33. "You are the first person," Officer Connolly told her, "who ever appreciated me and my job."
The negotiation tools Marsha used included (a) recognizing the fact that she was in a negotiation situation, (b) remaining calm, (c) focusing on the other person, (d) recognizing the role of third parties, (e) being direct and honest, and (f) providing emotional payments, including apologizing and valuing them.
As a result, she went home instead of facing fines and possible confinement. What is the value of that? Marsha is now vice chairman and managing director of KGL Investment Company, an emerging-markets private equity fund.
Let's stick with Marsha for a moment. She seems to have it down in dealing with the bureaucracy. Most bureaucrats and officers of the law are underpaid, sometimes overworked, and often unhappy and unappreciated. This is a very good insight to have if you find yourself in a situation where you have to negotiate with them.
Marsha needed a visa within three days at one point, in order to take a last-minute trip to France. The allotted time to get a visa is fourteen days. Call volume was high, making it difficult to reach a visa officer. The secretary who answered the phone was "unwelcoming." Marsha remained friendly and cheerful; she apologized for the secretary being so busy. Before long, she was connected to a consulate officer. Again, acknowledging the other person's power is an effective negotiation tool.
The visa officer located her file. "I involved Officer Colin in small talk," Marsha said. "I made him laugh. I apologized for the inconvenience." Twelve minutes into the conversation, he approved her visa. She could pick it up in three days.
Okay, so you think Marsha was too assertive. Well, did she make the consulate officer's day better? She did. And you know, she went to France, and, I suspect, a lot of other people who didn't use such tools, didn't. And Marsha does something that most people miss: she remains focused on the other party. After all, they almost always have what you want.
GROUND CONNECTIONS
Even when you are right, it is important to make the other person feel important and appreciated. Many people think it's a drag, especially those who already feel important, are successful, and have enough money. But most of the world does not fall into this category. And we live in a society where, for better or worse, people of all sorts depend on one another—whether they like it or not.
So before you call that moron a moron, you'd better make sure you don't need them for something! As someone I know once said, "Don't laugh at the crocodile until you've crossed the river."
Fatih Ozluturk was charged $470 for returning a rental car to Boston instead of to his rental location. A repeat customer, he had never been charged before. What's more, the car agency's website said he could return it to Boston without an extra charge. "The clerk at the desk refused to consider my request," Fatih said. "He was actually rude."
What would be your first reaction in that situation? Righteous indignation? It shouldn't be. The clerk is not the decision-maker. Don't waste any time on him. Fatih asked for the manager. "When the manager came out, I immediately acknowledged his power as the decision-maker," Fatih said.
Fatih said the company's website had the wrong information and suggested that the manager check it then and there. He did. "Instead of my writing the corporate office, why don't you?" said Fatih, vice president of a wireless company. "You can get credit for fixing this." Fatih mentioned to the manager that the incident was very stressful. The manager thanked him and "reduced my bill by more than 50 percent," in addition to waiving the $470 return charge, Fatih said. The key, he said, was helping other people fix their problems instead of blaming them.
If the other person is in a bad mood, offer to do something for them. Ajay Bijoor saw that the Hertz rental car agent was upset from a previous customer. Without saying a word, he just stepped back from the counter and gave her a moment to catch her breath. The manager noticed and appreciated the gesture. People are always rushing at travel service providers. Give them a chance to breathe.
When she was ready to deal with him, he said hi and was pleasant to her. He said he was hoping to get an upgrade from his economy car. And he wanted to know if he could do anything for her. "I've always been pleased with Hertz's service," he said. "Could I fill out one of the surveys you have here?"
Ajay, a restructuring vice president in New York, didn't get one upgrade. He got upgraded three levels, to an SUV. Did he manipulate the situation? How, by making the manager feel better? By giving her a chance to catch her breath? By allowing her to make him an especially loyal customer for the future?
You say, "I don't live in a world like that!" Yes, you do. Only now, you don't see it as clearly as you will when you start trying these tools. There's a saying, "The harder you work, the luckier you get." The more you use these tools, the nicer people will be to you and the more you will meet your goals.
It should be clear by now that different kinds of people mean different kinds of negotiations. Just because a tool doesn't work with one person doesn't mean it won't work with someone else on the same issue with the same organization. Jessica Weiss missed the 5:05 P.M. train from New York to Philadelphia because the ticket machine was broken. Her ticket on the 5:17 was $79, compared to the $60 she would have paid for the 5:05 train.
The ticket agent changed the ticket for her but would not reimburse Jessica for the price difference. Jessica said, "Is it Amtrak's policy to charge customers for its own errors?" To which the ticket agent responded, "Honey, you can either haggle with me or you can get on that train."
Jessica said she was tempted to just take the loss. The world isn't fair. But isn't it the hundreds of small insults each week that detract from life? So she called Amtrak customer service, and spoke to Floyd. She explained the problem. Floyd was reluctant to give the credit to her. So Jessica, now an attorney in New York, again asked, "Is it Amtrak's policy to charge customers for its own errors?" Floyd said, "No, absolutely no." Floyd sent her a $20 train voucher. That is the importance of using standards and exercising persistence.
Fiona Cox always asks travel professionals where they're from. She often makes lasting connections. Once, the cheapest fare she could find home to New Zealand was $1,900, according to the sales rep. Fiona asked the sales rep where she was from. New Zealand. The sales rep spent the extra time to find Fiona a $1,500 flight. "I do this all the time now," said Fiona, now a finance manager at a global bank in Florida.
Mike Leskinen was taking a hired car from Midtown Manhattan to Newark. It was $65 plus tolls. Mike told the driver he often used a car service to the airports. "It would be nice to have a driver to call first," Mike said. The driver told Mike that if he called him directly, he would save the 30 percent fee to the dispatch company, or $20. So Mike offered $50 plus tolls for the ride. And he got the driver's business card.
Mike learned how to eliminate the middleman. It is something thousands of businesses have learned: dealing directly with the vendor, either for better service or better deals.
Here are two extraordinary examples of framing, one with Amtrak, one with Avis. They will give you a sense of what some real pros do with these tools, almost effortlessly, every day. First is Al Jurgela, who operates companies for private equity owners. Al bought a ticket on the Metroliner from New York to Philadelphia. He got to the train station very early, so he tried to take an earlier Northeast Express. It was sold out, as the ticket agent told him and about ten people ahead of him.
So Al found a train conductor and asked, "What does 'sold out' mean?" He was told it meant every seat was paid for. "Do people sometimes not show up for their train even if they bought a ticket?" Al asked. Yes, the conductor said, there are almost always seats. "So can I have one of the seats someone is not going to show up for?" Al asked. He was let on the train—and at a $30 savings. His colleagues waited another hour at Penn Station for the next Metroliner. Standards, framing, and asking for definitions.
The other example involves a student who rented a car from Avis in Albuquerque, New Mexico, for spring break week. When he got 100 miles from the lot, he realized that he paid for a car one class higher than he got. Rather than go all the way back, he drove the car for a week and asked for a credit upon his return. He was refused. The customer service rep told him that the contract says you pay for the car you signed for when you leave the lot. And she turned over the contract with the provision and his signature.
You think that's conclusive? Think again. There is negotiation to do. As you know, most rental car contracts are printed in tiny, light gray type on light pink paper, very hard to read. So the student said, "It's not my responsibility to read this contract." "Why not?" the Avis rep asked. "Look at this contract," the student said. "You can hardly read it. Why, if it was my responsibility to read this contract, your slogan would not be 'We Try Harder.' It would be 'You Try Harder.' " He got the credit.
TRAVEL ORGANIZING
Clearly, the more you effectively prepare for a trip, the less unpleasantness. As travel is expensive, you should enjoy every moment.
Dr. Jeff Stanley's goal, as he put it, was to "resolve conflicting summer vacation dreams" among his elderly parents in Virginia, his sister's family in California, and his own family. His parents were too tired to travel, his brother had a conflict around a school trip, and his sister felt guilty about not coming home.
So Jeff stepped back and said to himself, "What is really going on here?" One, hardly anyone was in the mood for a vacation. Two, only one sibling needed to see their parents. Three, no one had done any real planning. Four, trying to sort this out in a conference call would only make it worse.
So Jeff talked to each party separately, to find out hopes, dreams, and fears. After collecting the information, he proposed a delay till Christmas. "We have six months to get our act together," he told the others. "We'll put down an inviolate date. Everyone gets a task." Jeff committed to see his parents over the summer. And his brother saved $1,500 on plane tickets. "The key was managing the process," he said.
What do we learn from this? First, there should be one coordinator: the calmest person. Second, information should be collected incrementally, from one person at a time. Third, the coordinator should collate agreement and disagreement points, and then propose a better solution.
Marco Antonio and some friends were on vacation in South Beach, the trendy part of Miami. They wanted to get into the Mynt Lounge on Columbus Day weekend, but it was a hard club to get into.
So they did some research beforehand. They were permitted into the club in their hotel, the Whitelaw. And Whitelaw and Mynt shared lists of VIPs, they discovered, and referred people to one another. "Wouldn't refusing entry to one of your partner's club members be bad for business?" Marco asked the Mynt gatekeeper. Marco was prepared, asked questions, used third parties, found out about interests, and identified the pictures in their heads. And got in.
Justin Bagdady, a Washington, D.C., attorney, improved all of his family's holiday gatherings by developing a planning process. His fiancée, Kayte, wanted to spend Christmas with her family in Boston. Justin wanted to spend Christmas with his family in Michigan. So Justin immediately expanded the size of the negotiation. He asked Kayte which holiday her parents in Boston liked better, Thanksgiving or Christmas. Answer: Thanksgiving. Issue solved.
He would have kept expanding the pie until he found a trade. There is New Year's, birthdays, summer vacation, Easter—the list goes on. This is what the best negotiators do.
BRINGING BACK THE PLANE—A REPRISE
As those I've taught hear of the successes, similar results appear repeatedly. The anecdotes mentioned here are not one-time events, but can be reproduced if you learn the tools. So I wanted to end this chapter with another story of someone who was able to bring a plane back to the gate so he could board. This was a business situation.
A young manager from Johnson & Johnson was scheduled to make a presentation to his company's board of directors on a six-month project. It was the most important business meeting of his life. The plane on the first leg of his trip was late, and he was about to miss the connecting flight to get him to the meeting.
The next plane did not depart for six hours. He would miss the board meeting and his career would take a big step backward.
The young manager was beside himself; the gate agent felt bad for him. So she led him, running, down the Jetway to try to make the plane. But when they got to the end of the Jetway the plane had already pulled away. It was stopped about twenty feet from the Jetway. The pilots were doing their preflight checks.
The gate agent tried desperately to get the pilot to bring back the plane, gesticulating with her arms. But it wasn't working.
Then the young manager remembered one of the tools from my course. Why are people about to be shot by a firing squad blindfolded? Because it's hard to shoot someone when you are looking them in the eye. When you are let onto a freeway during heavy traffic, it's after you make eye contact.
So the student took his bags, walked to the very edge of the Jetway, looked up at the pilot, and stretched out his arms, wide apart, as in the gesture "Shoot me." He just stood there, waiting to be shot.
The pilot brought back the plane.
It just took a minute, with very little inconvenience. But it had a dramatic, positive impact on that young manager's life.
The young manager had conducted a negotiation, to be sure. A business negotiation. A travel negotiation. Completely nonverbal. But the negotiation was conscious, structured, and it used a negotiation tool that is invisible to those who don't know it.
As you travel through life, through airports, roadways, hallways, other countries, no matter where you go, if you use these tools, you will get more.
مشارکت کنندگان در این صفحه
تا کنون فردی در بازسازی این صفحه مشارکت نداشته است.
🖊 شما نیز می‌توانید برای مشارکت در ترجمه‌ی این صفحه یا اصلاح متن انگلیسی، به این لینک مراجعه بفرمایید.