سرفصل های مهم
درک و ارتباط
توضیح مختصر
زمان مطالعه

0 دقیقه

سطح

خیلی سخت
دانلود اپلیکیشن «زیبوک»
این درس را می‌توانید به بهترین شکل و با امکانات عالی در اپلیکیشن «زیبوک» بخوانید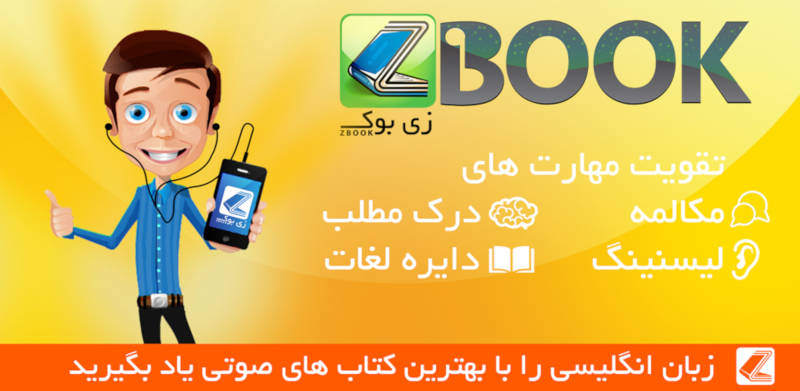 متن انگلیسی درس
3
Perception and Communication
Take a look at the picture below. (Picture the circle as red and round.) In two words or less, write down what you see. Ignore the arrow; it's there as a guide.
What did you write down? The most common answer is a red dot, but only 33 percent of observers wrote that. Next is a red circle, 18 percent. The question has produced many different answers. Someone from the medical school wrote down "streptococcus." About 7 percent wrote "white space." More than 40 percent wrote something other than "red." Here is a partial list of answers: Red Dot Japanese flag Rudolf
Upper Right Goal Eyeball
Streptococcus Black Dot Blood Drop
Target Stoplight White Space
How could people have so many different answers to the same simple question? Put another way, there is widespread disagreement over what people saw. Multiply this by 1,000, we have litigation; multiply it by a million, we have armed conflict. It's all on the same continuum.
In addition, almost everyone processed a small amount of the information inherent in the question. I pointed to the red dot, but said, "Write down what you see." Clearly, there is much more white space than red dot. And if you argue that the question focused you on the red dot, why do 7 percent of the people see white space?
Perhaps the biggest cause of negotiation failure, worldwide, is communication failure. And the single biggest cause of communication failure is misperception. Two people look at the same picture, but each sees a different part. And as is too often the case in the world, they will "kill" each other fighting over different parts of the same picture.
What causes different perceptions? First, we are all different people, so we are interested in different things. We have different values and emotional make-ups. Different people influence us. We experience and observe different information; often we ignore or dismiss information that doesn't fit. In arguments or negotiations, we selectively collect evidence that supports our views. We also selectively remember. Our memories color our perceptions.
These are the main reasons for virtually all human conflict since the beginning of time. Their importance cannot be overestimated.
There are two women in the well-known picture on this page, an old woman and a young woman. The old woman is in profile, with her mouth as the horizontal line just above the fur coat, her large nose left above her mouth, and her eye just below her black hair. The young woman, seen from behind, is looking away; her necklace is the old woman's mouth; her chin is the old woman's nose; her ear is the old woman's eye.
In some of my classes, the students knew there were two women in this picture when we first displayed it. I passed out copies of each half of the picture—the old woman or the young woman—to different halves of the class.
Then I took the combined picture off the screen at the front of the room and asked people to stare at their half for five minutes. Next, I put the combined picture back onto the screen at the front. What do you think happened?
Almost no one could see the other half. If people have trouble seeing a picture they know is there after seeing a contrary image for five minutes, how much trouble does one culture have seeing another culture's point of view, after seeing the same picture for a thousand years?
THE PERCEPTION GAP
For many people, the other person's perception is not there at all on all kinds of subjects. Many people think that others who don't see their point of view are being thick, stubborn, or unreasonable. That's not necessarily so. The problem is usually much deeper than that. Often, the things you hold so firmly and dearly are invisible to the other party—they don't exist.
So to persuade people with different perceptions, you must start with the notion that your "facts"—your ideas, thoughts, and perceptions—are invisible to them. What you see so clearly the other party may not see at all.
What do you think happens when schoolchildren in the Middle East see a map of their region for all of their young lives without Israel in it? When someone finally tells them that Israel exists, they don't believe it.
Even using ordinary language can lead to dramatically different perceptions. A client worked in the marketing department of PolyGram Records in New York City. After he and other colleagues argued one day at work, they realized that each was using the term "marketing" differently. One of them thought it was closer to sales; the other thought it was closer to strategy. And yet they sat near each other in the same department for years. Their differing perceptions affected how they approached their jobs, spent resources, dealt with clients—indeed, spent their time.
Clever lawyers negotiating complex contracts know they need a section defining terms used in the agreement. They realize that even the most ordinary words are open to interpretation. If parties have different ideas of what the same words mean, the entire agreement can be in jeopardy because there is no meeting of the minds.
This is even more important in everyday language, when opportunities for misinterpretation are vast. But people rarely define the terms for their talks. Even more rarely do they question something that seems ambiguous.
Examples of misinterpretation abound. "The client said our $430,000 fee was too much" for the architectural service package being offered, said Anup Misra, a founder of a real estate development firm. "He wouldn't tell us what fee he had in mind." Finally, the client was asked to define "architectural service package." It turned out the client wanted fewer services than outlined in the initial fee. The final fee was $230,000 for half the scope of work. Dispute solved.
Bob Brown was dissatisfied with his son's high school grades. After closely questioning his son, Alex, Bob found out that Alex thought his grades were "good enough" to get into the college of his choice. Bob introduced his fourteen-year-old to a college admissions counselor who told Alex they were not. Rather than arguing with Alex over who was right, Bob helped to show him what the real standards to get into college were, by using a respected third party. "It worked perfectly," said Bob, a health science advisor at Merck. Alex got into the University of Wisconsin and maintained a 3.8 ("A") average as an electrical engineering student.
I taught a three-day negotiation workshop a few years ago for executives in Riyadh, Saudi Arabia. One executive who had lived in the United States said, "You know, when you are in a restaurant in the United States and you want some more coffee, you raise your cup and sort of rock it back and forth. The waiter comes over and refills your cup. But if you do that in Saudi Arabia, the waiter takes your cup away. And they think they understood you perfectly." Imagine a day full of different perceptions like this.
In millions of different ways, people get into personal conflicts because they haven't asked the question "Do they mean what I think they are saying?" In psychology, this mistake is called fundamental attribution error. You assume that everyone else reacts to things the way that you do.
When you say to someone else with some force, "It's hot in here!" and they reply, "I'm cold," the wrong answer is to say, "You're wrong!" People react to things in different ways. The more you are exquisitely conscious of this in all of your encounters, the less conflict you will have and the more problems you will solve. This means that their perceptions are more important than your proposals; that is, if you want to persuade them.
Not communicating effectively in companies is expensive: more expenses and frustration, lower efficiency and service, loss of customers, poor response time (including to competitive threats), inability to capitalize on the collective wisdom, lost opportunities, less time to build the organization. One major company calculated the loss as 3.5 hours per worker per week: millions of dollars per year for even a 500-worker company.
CLOSING THE PERCEPTION GAP
How do we solve these problems of miscommunication and perception? The first thing you must realize is that these problems occur all the time, everywhere. First, question the language being used to see if you both mean the same thing.
Jocelyn Donat, an executive director at JPMorgan Chase, told her two-year-old niece Annalisa at bedtime, "Now it is time for a story from Aunt Jocelyn." Immediately her niece said, "Two stories." After some back and forth, Jocelyn finally asked her niece why she wanted two stories. "Because I'm not tired" was the answer. They settled on one longer story. They each had a different perception of story length.
From now on, when you have a conflict with someone, ask yourself: (a) What am I perceiving? (b) What are they perceiving? (c) Is there a mismatch? (d) If so, why?
You may have done this in an ad hoc, unstructured way at times in your life. Now you should make such questions a specific, conscious part of your negotiations repertoire. This means that you need to understand both parties' biases, try to articulate their perceptions, and then explain yours.
Here are two statements with the same words. Statement number one: "I'm going to New York City. Where are you going?" Statement number two: "Where are you going? I'm going to New York City." Experience shows that sentence number two will be heard by the other person much more often than sentence number one. When you ask someone for their perceptions first, you value them, so they are then much more interested in listening to what you have to say.
Two sentences, same words, different order. There is a reason I said these tools are invisible to those who don't already know them.
And this is why it is generally senseless to interrupt someone. When someone is interrupted, the tapes are still playing in their head. Mostly, they don't hear you. Listening declines further if they get mad about the interruption. What you must do first in a negotiation is get them ready to listen to you.
Most people start with the facts. "My proposal is to offer you $200,000 for this house based on market conditions." But as we have seen, the facts comprise less than 10 percent of the reason why people reach agreements or not. Other people will begin a negotiation by explaining the rational "interests." "Housing prices are continuing to fall, so it's best to sell now." But neither facts nor rationality speaks to most of the people in the world. Rather, we need to start at the beginning: is the other person even ready to listen to me? To know that, you have to understand the pictures in their heads: their perceptions and feelings, how they view you and the rest of the world. If you don't, you don't have a starting point. You're just walking around in the dark.
In the example above, try something like this: "Hi, this is such a nice house you have. How long have you lived here?"
Explaining your perceptions is the last thing you should do. First, learn their perceptions.
Tim McClurg, an account manager at a major life insurance company, was told by a broker that the company's prices were 15 percent too high. Tim questioned the broker more closely about his perceptions. What about the high prices didn't the broker like? "The broker didn't think that we would make him look good to his own customers," Tim realized. So they provided a package of additional services to the broker with a blended price.
One good way to find out the other person or party's perceptions is to ask questions. In a negotiation, questions are far more powerful than statements.
A statement commits you to whatever you said; it doesn't get you any information, and it gives the other side something to throw things at. You become the target. A question, on the other hand, doesn't commit you, usually gets you information, and gives you something to throw things at if you wish. Questions focus the other side on themselves.
Almost everything you say in a negotiation should be a question. It helps you find out if they really intended to communicate what you first think they mean.
Damian Olive, a senior investment officer at the International Finance Corporation (World Bank) in Washington, D.C., wasn't getting financial information or even return phone calls from a Mexican company in which the bank had invested.
Instead of threatening, Damian thought about what problems the Mexican company might be having. He sent a note asking if everything was okay. "We found out that the client didn't have the time, money, or people to collect the financial information immediately," he said. The firm was embarrassed. In the end, the company offered to provide a little information at a time. An unnecessary blow-up was avoided.
Try turning your statements into questions. Instead of saying, "This isn't fair!" try saying, "Do you think this is fair?" Instead of saying to your son, "Clean your room!" try saying, "Could you tell me why your room isn't clean?" Now, you might not like the answer. But remember, the negotiation isn't over with the answer to your question. It isn't over until you decide it is.
Questions also give the other party a better chance to participate in the conversation. You might learn something valuable. At the least, by asking them for their perceptions first, you have valued them.
Jack Douglass had tried unsuccessfully to convince a customer to use his company's new website to order products. With the existing system, the customer had to visit the store in person several times a day to pick up chemical products. With the new Internet system, the customer could order only once a week by computer.
"He got very angry," Jack said. "He said he would no longer buy from us if he had to use the Internet." So Jack tactfully asked him questions about his buying habits.
"I found out his real issue," Jack said. "It was a people issue. He liked the human contact. He wanted to protect the jobs of our local people." Jack explained that the new Internet system would not take the jobs of the people he liked. And he could still go see them for advice. It would, however, make the company's inventory allocation more efficient, and result in fewer invoices and less extra work for his buddies. The customer began ordering on the Internet.
Many people say they don't have the patience for this. Actually, conducting interpersonal relations this way saves a lot of time over the long term. The dialogue becomes less hostile, less emotional, and eventually more persuasive.
Jordan Robinson received an unexpected phone call from "an attractive woman" who lived nearby. She invited him to lunch. She showed up with two female friends, all of them showering him with compliments and questions. Flattered, he answered them. When he finally became skeptical and started asking questions back, he found out they were trying to sell him a seminar on life improvement for $450. When he declined, high-pressure sales tactics ensued. "I wasted two hours by not asking questions," he said.
You don't have to be obnoxious asking questions. Many people assume that questions can be seen as hostile. But there are all sorts of ways to ask questions. A favorite of mine is the tactic of the somewhat dated TV character Columbo: "Help me out here, I'm confused …" It's a powerful way to ask a question—asking for the other person's help.
Here's another powerful question stated in collaborative terms: "Please tell me where I'm wrong here." If they tell you where you're wrong, you get information that will help you in the next negotiation. Again, the negotiation isn't over until you say it is. If the other person can't tell you where you're wrong, you become more persuasive.
I am forever asking people to tell me where I'm wrong, from a colleague to the CEO. It's a small thing, but remember, negotiations are very sensitive to the exact words used.
It is the precision that matters. God, not the devil, is in the details. The more precise you are in communicating your thoughts, hopes, dreams, feelings, and information in general, the less chance there is of miscommunication and a failed negotiation.
THE COMMUNICATIONS GAP AND HOW TO FIX IT
At the beginning of a course I taught at Columbia Business School, I asked, "How do I get to Broadway from here?" Someone said, "Go down 118th Street until you reach Broadway." I then asked: "How do I get to 118th Street?" They said: "Go north across the campus." I responded: "How do I get to the campus, and which way is north?" Them: "Well, go outside the building." Me: "How do I get out of the building, and by which exit?" Them: "Take the elevator to the first floor." Me: "Where's the elevator?" Them: "Leave the classroom." Me: "Through which of the two doors?" Once we painfully went through this exercise, it became clear why we miscommunicate so often, leading to conflict and failed deals. We assume certain knowledge and pictures in the head of the other party. But that knowledge and those perceptions are often not there. You have to start at the beginning and go step-by-step—at their pace, not yours—if you want to persuade them.
Here are the basic components of effective communication: (1) always communicate, (2) listen and ask questions, (3) value, don't blame them, (4) summarize often, (5) do role reversal, (6) be dispassionate, (7) articulate goals, (8) be firm without damaging the relationship, (9) look for small signals, (10) discuss perceptual differences, (11) find out how they make commitments, (12) consult before deciding, (13) focus on what you can control, and (14) avoid debating who is right.
FIRST THINGS FIRST: YOU MUST COMMUNICATE
This goes against the conventional wisdom, but it is ignored to bad effect. Except in the most extreme cases (if they have harmed a loved one, for example), you should try to talk with the other person—even if you hate them.
That's because if you don't talk to them, it means you don't even value them enough to listen to what they have to say. This makes the principal alternatives no agreement, litigation, or war. If you talk to them, you can get information you can use, either to get a deal or to use extreme statements against them before third parties.
Whatever you might think about the other person, including your enemy, isn't it smarter to find out what they are thinking before making a decision about what to do? Even if it is to attack.
Talking is a sign of strength. Not talking is a sign of weakness. Yet that is exactly the opposite of conventional wisdom. I'm amazed at the number of labor-management negotiators, sports negotiators, attorneys, diplomats, and leaders of all sorts who, when things are not going well, walk out. That guarantees that things won't go well. How does that make any sense at all?
Yet people all over the world wreck negotiations by walking out, thinking they are doing the right thing. If you are afraid of being seen as weak, why not say, "Hi, I'm here to hear any concessions you might want to make." It depends on how things are framed.
In 2002, former Israeli prime minister Ariel Sharon said that he should have killed Yassir Arafat, then head of the Palestine Liberation Organization, twenty years before. That statement by itself did not make Sharon a bad negotiator. What made him a bad negotiator, at least in that instance, is what Sharon didn't say. Sharon should have said: "Arafat, I hate you, I should have killed you twenty years ago … We have to talk!" If Sharon wanted to reach a deal to end violence, then he needed to talk with Arafat, no matter how the two felt about each other. This also means talking with all manner of characters as long as you can get information from them that could improve the situation. That includes people who might otherwise sympathize with terrorists. If you are worried that talking to them will legitimize them, take incremental steps about who negotiates and how it's framed.
The FBI, National Security Agency, and other federal agencies concerned with hostages and terrorists have sent people to our negotiation workshops at Wharton to learn these tools. Some of the military in Afghanistan is now using these communication tools to build coalitions against the Taliban. I will include more on this in Chapter 15, Public Issues.
Here is another counterintuitive communication tool: many negotiators demand concessions from the other party to start or restart negotiations. This looks good on television and portrays the negotiator as strong and tough to their constituents. But it is often ineffective. Worse, it creates hostility and sometimes retaliation.
Unless I have some form of a relationship with you, I am not going to willingly give you anything. You want a concession from me for the privilege of talking to you? My first response is, go jump in the lake! If we develop a relationship during our negotiation, then concessions might be in order, including something for an injury you suffered yesterday. But at the start of negotiations—when we have no trust or relationship—no way.
This notion of "Give me a concession and then we'll talk" puts the cart before the horse. Talk first, proposals later.
THEIR WORDS AND PERCEPTIONS ARE MORE IMPORTANT THAN YOURS
This brings up the second point about the list on this page: Listening to the other side and asking questions. Validating their perceptions. What you say is less important than what they say. What you think you said is less important than what they think they've heard. In order to persuade them, you need to listen to what they are saying, verbally and nonverbally. The more you try to blame them, the less they will listen. The more you value them, the more they will listen. This is true for virtually everyone, including children, government officials, sales reps, and customers.
An uncle of mine, a very successful insurance salesman, would go to see a potential client and ask a couple of questions. They'd talk for the better part of an hour. At the end of that time, the client would usually buy insurance. "Boy, are you a good conversationalist," they would say to my uncle.
Most people persuade themselves by talking. If the other party insults and threatens you, the correct response is, "Tell me more." The more you know about a person, the better you can see how they think, the better you will be able to visualize the pictures in their heads. And the better negotiator you will be.
Not doing this can have disastrous results. It is instructive to look around and see the number of visible and costly mistakes made because "experts" are wrong.
Much has been written about the errors that German authorities made during the taking of Israeli Olympic athletes in 1972. The authorities in Munich were antagonistic, divisive, and contemptuous. German sharpshooters opened fire on the terrorists with the hostages still at gunpoint. The terrorists killed eleven hostages. The Russians used the same tactics in negotiations with a Chechnyan warlord in 1995, resulting in the deaths of more than a hundred hostages.
Some years ago a hostage negotiator from a major Sun Belt city police force came to Wharton and told of an unsuccessful hostage negotiation that ended with a highly emotional man killing his girlfriend. She had just broken up with him and he was holding her at gunpoint.
The hostage negotiators used harsh tactics from their "by the book" training, such as gassing the apartment.
As noted above, such tactics tend to destabilize people, and make them more emotional, more unpredictable, and often more extreme.
Instead, why did the hostage negotiators not think hard about the man's perceptions? He was clearly distraught about his girlfriend leaving. He needed to be calmed down by being valued as a human being.
In a discussion after the negotiator's talk, I suggested that the hostage negotiators might have offered that his girlfriend still loved him and things could be worked out. If the girlfriend was astute, she might have been able to go along with this. The man was distraught; he very much wanted to hear comforting words. The situation might have been saved. The hostage negotiator turned ashen, realizing the outcome might have been different.
In recent years, many hostage negotiators have given up such extreme tactics. But now many negotiators in all kinds of situations use false niceness to cause others to give up things not in their interests. If people think they are being manipulated by false flattery, then emotion, instability, and danger result, just as if the old, hostile tactics were being used. This is different from the Sun Belt hostage suggestion above, since that strategy was designed to help the parties, not hurt them.
VALUE THEM, DON'T BLAME THEM
Studies done with both children and adults over the past fifty years show that blaming people reduces performance and motivation. Praising people, on the other hand, improves both. I mentioned valuing them in Chapter 2. Here is the communication part.
Following are the results of a study showing just how much negativity is a part of the repertoire of less skilled (and presumably less successful) negotiators.
NEGOTIATING BEHAVIOR SKILLED NEGOTIATORS AVERAGE NEGOTIATORS
Irritators per hour: self-praise, implied unfairness 2.3% 10.8%
Options per issue 5.1% 2.6%
Blaming 1.9% 6.3%
Sharing information 12.1% 7.8%
"Long-term" comments 8.5% 4.0%
"Common ground" comments 38.0% 11.0%
Compared to skilled negotiators, average negotiators cast blame three times as much, consider half the creative options, look for common ground less than a third of the time, share much less information, make half the number of comments about the long term, and make more than four times the number of gratuitous comments that irritate the other side.
More negativity, less negotiation success. Period.
SUMMARIZE WHAT YOU ARE HEARING
Sum up what you think you are hearing with some frequency, and play it back to the other side in your own words. It values them and makes sure you are both still on the same page. They can see that you are listening to them, making it more likely that they will listen to you. And if you don't have it quite right, they can correct a misunderstanding.
To emphasize, just because you think you are being crystal clear doesn't mean the other side understands it the same way, whether it's your customers, friends, competition, or spouse.
It also gives you a chance to package, or frame, information in ways that put things in perspective: "As I understand it, you like our products better than theirs but you are still buying theirs." Or "I got the highest rating in the department but I'm not getting a bonus, while others have. Is my understanding right?" Or "You're saying, son, that even though you got Bs and Cs on your report card, you still believe you can get into an Ivy League school? How so?" Citibank was charging Lori Christopher, now a Los Angeles consultant, 17.9 percent annual interest on her credit card. Another bank offered her 11.6 percent. The Citibank customer service rep would not budge. "So," Lori said, "you're telling me that I should transfer my balance from your card with its 17.9 percent APR to the other bank offering me 11.6?" This made it crystal clear for the Citbank rep. Lori got an 8.9 percent rate. Framing paints them a picture.
ROLE REVERSAL
Role reversal means putting yourself in the shoes of the other party. It is one of the most important tools in this book. It will give you a better idea of the other person's perceptions, of the pressures they may be under, of their dreams and fears. In other words, to understand people, you have to try to feel their pain, their happiness and uncertainty, and address it in your negotiation strategy. And you have to let them know you are trying.
A student was offered a job at Citigroup along with about fifty other graduating MBAs among thousands of applicants. Like most of my MBA students, no matter how much money he was offered, he wanted more money. The student came to see me for assistance.
"What are your goals?" I asked. The student said that he wanted to differentiate himself among MBA graduates so he could rise faster in the company. He also said that he wanted the vice president who had hired him to be his mentor.
I said we should take the goals one at a time. "First, if your goal is to differentiate yourself and most MBAs ask for more money, how does asking for more money differentiate yourself?" I said.
"Good point," he said. It's always a good idea to see if your actions are meeting your goals. "Okay," I said, "let's take the second point. Who is this guy who you want as a mentor?" The student said it was the vice president for whom the student had worked the previous summer. The vice president, he said, had just developed a new program to rotate the fifty new hires through various departments the following September. The vice president was nervous about the rollout.
So I said, "Put yourself in the shoes of the vice president. What are his hopes and fears? How can you help him?"
The student did a role reversal, putting himself mentally in the vice president's shoes, and realized what he needed to do. He called up the vice president and thanked him graciously for the job. Then the student said he was hoping that the vice president could be his mentor. In return, the student volunteered to do whatever he could to help in the intervening ten months. The student offered to interview people, conduct research, and do any other administrative tasks needed.
"Interesting," the vice president said. "Let me put you on hold for a minute or two. I'll get right back to you."
When the vice president came back on the line, he said, "I'm going to tell you two things. First, I'm issuing you an immediate $15,000 bonus. Second, I want you to come to the worldwide Citigroup board of directors meeting next month to meet the chairman and the CEO of Citigroup." That student's career was made. Before even joining a company with thousands of employees and almost half a trillion dollars in assets, he was meeting the two people who ran the company. And it came from creating an opportunity from an ordinary incident, using the negotiation tools from this book. Role reversal will help you become exquisitely sensitive to the perceptions of the other side.
People frequently are unable to express their feelings. It's your job to find out what is really behind people's comments. How do you do this? By trying to find out more about them, by putting yourself in their shoes, by trying to see the pictures in their heads.
I once advised a clothing supplier, Comark, in Montreal. One of the buyers, Katherine Korakakis, was having delivery problems with her Chinese manufacturer. In class, she played the role of the factory owner based on their last meeting. Suddenly, she stopped.
"I just remembered," she said. "We walked down a row of shirts. He was giving a bunch of us a tour. He picked one shirt off the rack and displayed it. 'This is Kathy's shirt,' he said." Kathy at that moment realized that what this owner was doing was not making shirts for Comark, even though he made tens of thousands of them. He was making shirts for Kathy. She realized that the owner was not her problem. He was her solution.
She sent him a gift. She thanked him for making all these great shirts "for me." She called him up. He finally confided to her that the shirts were late because he was having problems with his own supplier of cloth. It turned out to be a common problem that Kathy and her vendor needed to fix together. Her whole approach to the negotiation changed.
Thinking from the other person's point of view often turns up surprising results. Barbara Troupin, a medical student getting an MBA, was staffing a clinic in a poor section of Philadelphia. She was visited one day by a battered-looking woman asking for a pregnancy test.
Upon further questioning, Barbara discovered that the woman (a) was a prostitute, (b) was a cocaine addict, (c) practiced unprotected sex, (d) was beaten up regularly by her pimp, (e) couldn't practice her trade if pregnant, (f) didn't know who the father was, (g) would be beaten up further by her pimp if pregnant, (h) wanted an abortion if pregnant, (i) was poor, (j) was undereducated, and (k) had never been to a clinic before.
The class was asked to analyze this situation. Only a few students thought to ask why this woman showed up at the clinic for a pregnancy test. Clearly there are home test kits for pregnancies. The mere fact that this woman showed up at all was a cry for help. She wasn't there for a pregnancy test. It is critical to recognize what people are actually saying, not just what they appear to be saying.
Barbara gave the woman a pregnancy test and talked to her about her options. They included a halfway house in another city away from her abusive pimp.
Even if you are wrong, others will appreciate the effort you make to try to understand them.
Practice being the other side. Have your colleagues play you. Go through a negotiation simulation. You don't need a lot of fancy theories. You just need knowledge of how to practice, the will to practice, and a little time. It will make you a stronger negotiator.
BE DISPASSIONATE
What is the correct response to the statement "You're an idiot"? You might think, "Go jump in the lake!" or "You're even more of an idiot!" or "Drop dead!" All are wrong. The right answer is, "Why do you think I'm an idiot?" Why is it the right answer? First, you get information for that negotiation, or the next negotiation. The best negotiators are dispassionate, and continue to ask for information.
As mentioned in Chapter 1, if someone says to you, "I hate you," ask why. Ask what they like most about your competitors and least about you. If they threaten you, ask why they are so angry. Respond to what is behind what they are saying, not just to their often ineffective efforts to express their feelings. Even if they tell you only a little bit, you will get valuable information that you can use to persuade them.
David Horrocks, a health information executive, was working on a five-day project. "Halfway through day two, a team member angrily and publicly declared that I had purposely misled him," David said. David did not express anger. Instead, he asked specifically what he had done. "When I understood what he wanted, I showed him that I had no possible motive to purposely mislead him," David said. The other party's anger quickly subsided and the team functioned smoothly again.
How many blow-ups do you see at work or in your personal life that cause frayed tempers or lasting scars because they are not handled effectively?
STATE AND RESTATE YOUR GOALS
Goal-setting is not just something that is done at the beginning of a negotiation—you need to check on your goals frequently.
Are you all still on the same page? Have new events or information caused you to rethink your goals? Are your actions still consistent with your goals? When you drive a car to a destination, you make all sorts of adjustments with the steering wheel to get there, including detours if needed to avoid roadblocks. How you achieve your goals in a negotiation needs to be similarly adjusted.
TONE AND EMAILS
Negotiation is very sensitive to the exact words—and tone—used. If you have a hostile tone, if you insult someone, if you are ornery, the impact of what you are saying will be lost. You can be firm without putting people off, as in "I really need to have this, and here's why." Sarcasm may feel good at the moment, but is often ineffective in a negotiation. You may see successful negotiations in which sarcasm is used. These people are successful in spite of their sarcasm, not because of it.
Many people in the world live by email. Entire companies owe their existence to email. In 2009, 34 billion emails were sent per day worldwide, or two thousand times the 15 million per day in 1998. That's 10 trillion emails in 2009. If you include spam, the number is five times higher.
How good is email as a communication device? "Terrible," most people say. One reason is that email has no tone. It's sort of like tofu—it takes on the flavor of what the recipient is feeling at the moment. If the other person is feeling defensive, they may think you are attacking them. It is clearly better to meet in person if possible, or talk on the phone.
If you have to use email to communicate, what can you do to minimize problems? Here are some suggestions:
Add tone back in. Start with "Please hear this email as …" And then insert words like "friendly," "constructively critical," "sad," "frustrated," etc. This increases the chance that the recipient will read the email in the tone that you intended. At the least, it will soften negative reactions. Never send an email based on your first reaction to one you've received. Most people know to avoid this, but too few people do it. You want to get it off your plate or save time. Actually, you will save more time by holding on to it and looking at it half an hour later than by sending it and spending hours or days correcting a misimpression. Before sending the email, reread it as the other person would read it in their foulest mood. Most emails come across as more aggressive than intended. You should think about the pictures in their heads in the worst case. It will reduce risk. Do role reversal. Mention something relevant to them first in the email—the equivalent of small talk. "Hope you've recovered from your cold." "Heard you had a lot of snow." It tends to make you more of a person, and will better approximate a face-to-face meeting where there is more human contact. Try never to send an email if you are upset or angry. You will say things you didn't mean to say. Write the email if you wish, store it as a draft, and reread it later. Try to keep your emails short. Emails are not the best place to make complex proposals that take a lot of time to review. If you need to send a report, enclose it as an attachment; note the time frame ("at your convenience" or "in the next few days") in which you would appreciate a read. This is sensitive to their time and avoids their putting their hand to their forehead and saying, "Oh geez, another long email!" If you are writing a particularly sensitive email, have a colleague or friend review it before you send it. A fresh pair of eyes usually helps. If you have to send the email and you are in a bad mood, take yourself out of the equation. Start the email by saying, "I'm in a really bad mood, so please forgive the tone," or whatever else needs forgiving. Humor is effective if they view humor the same way. Wry turns of phrase are like small talk.
Finally, think about the other person's communication style. Try to approximate it as closely as possible. You are not trying to mimic them; you are trying to translate for them.
If the other person is a busy executive, he or she may want just a few words. The point is to make sure that the other person is hearing what you intended them to hear. And the manner in which you communicate has a lot to do with that.
The invitation designer for Bill Coglianese's wedding was more than a week late on the samples and was available only by email. The designer's assistant told Bill to wait another week. Instead of dashing off an irritated response, Bill sent an email thanking the designer for taking on the job. The email then matter-of-factly explained the wedding stresses and said he and his fiancée really had to make a decision on the invitations. How could the designer help the couple stick with them on the project? Bill wanted to know.
He got the design by overnight courier the next day. "Even in an email, you don't have to be rude in pushing back," Bill said. He added that the email took out the emotion and made it easier for the designer to act quickly and positively.
PAY ATTENTION TO SIGNALS
Most people will give you the means to persuade them if you watch and listen carefully. Too often, we don't notice enough about others. Noticing signals of all sorts—verbal and nonverbal—provides much information that can be used for persuasion.
If the other person says, "I can't possibly do that for you at this time," you should ask, "When can you do it?" or "Who else can?" If they say, "This is our standard contract," you should ask, "Have you ever made an exception?" If they say, "We never negotiate on price," you should ask, "Well, what do you negotiate on?" Look at every word, inflection, action.
Melissa Grouzard asked that the rent be lowered for her apartment. The landlord declined. She asked if he recently charged less. "Two years ago, but not today," the landlord said. Melissa, now an attorney in Chicago, picked up the signal about "not today" and responded: "Well, if not today, how about tomorrow?" The landlord reduced the rent.
Fabio Vassel wanted the investment bank UBS to hold his job offer if he could not get a visa in time. The human resources manager said, "There is nothing I can do." So Fabio said, "Well, who can do something?" He found the right person and got the job offer held. Fabio, now an investment banker at Nomura International in London, had listened carefully and heard the signal: the HR manager was speaking only about her own ability to do something.
Japanese companies often bring a lot of people to meetings to carefully watch and listen to the other side: subtle turns of phrase, hand or eye movements, when they take notes, when they look down, and so forth. This provides a great deal of information. After the meeting, the Japanese team gets together and compares notes.
What does this mean for you? It means that when you go to a meeting of any significance, bring someone with you. When your colleague is talking, listen and watch carefully. You will pick up signals invisible to those not paying close attention.
A few years ago a not-for-profit health care club at Wharton was holding a conference for 500 people and needed to buy binders. Staples, the office supply store, wanted to charge $1,300. The student group could not afford this much. So they called up the manufacturer in California and tried to get the binders cheaper by buying direct.
The manufacturer's sales rep said she was unable to sell directly to ultimate customers. "I just can't sell these binders to you," she said.
There were three major signals—three words—in that sentence that were relevant to the students' goals. What were they? "I," "sell," and "you." The "I" word: if the sales rep herself could not sell the binders to the students, could some other department at the company sell them to the student group? The "you" word: if the student group could not buy them from the sales rep, perhaps some other department of the university could buy them and provide them to the student group?
Finally, and this is the question the students asked: if you can't "sell" them to me, can you give them to me? The answer? Yes! By offering the company some advertising at the health care conference, the company would provide, for free, off-spec binders in inventory from last year—no problem!
In thousands of different ways, small and large, if you listen and watch other people carefully, they will give you the means to persuade them.
In 1998, the U.S. government accused Microsoft of illegally steering its software customers toward its own Internet browser. It was a major antitrust suit. In this case, the U.S. government missed a settlement signal from Microsoft big enough to drive a truck through.
In court-ordered settlement talks of 1999 and 2000, the government demanded that Microsoft put on its Windows products the codes to access competing browsers such as Netscape. Microsoft refused. "Bill Gates said no one was going to tell him how to design his products," said Steven Holley, a partner at the law firm of Sullivan & Cromwell, who represented Microsoft in the negotiations. So the two sides went back to court and fought for nineteen more months, which cost a lot of time, money, and effort.
When Microsoft said it would not put the codes on its products, what should the U.S. government have asked? How about "Where will you put it?" or "What will you put on your products?" Microsoft sent a big signal to the government by saying that it wouldn't put the codes on its products. But the company didn't say anything about Microsoft's website or advertisements, or about what else Microsoft might place on Windows.
And that is very close to the settlement Microsoft and the government came to in 2001: Microsoft would put on its Windows menu a link to Netscape if someone besides Microsoft—the consumer or the computer manufacturer, for example—put the Netscape codes on the computer. Holley said it might have been possible to come to that conclusion nineteen months earlier. But, he said, the government really didn't want to settle in the earlier mediation, and people weren't focused on what became the eventual settlement.
It shows, again, that even if you are terrific at what you do, the often-subtle negotiation tools are a separate skill.
FIND OUT HOW THEY MAKE COMMITMENTS
This was discussed in Chapter 2, as effective commitments involve both the pictures in their heads and how those pictures are communicated. The subject is noted again among the major communication tools listed on this page for easy reference. Of course, there is some overlap. For the communication part, suffice it to say that you need to have an explicit conversation about how they make and keep commitments. Otherwise, you may face what happened to a big Swiss company.
After getting what it thought was a "binding agreement" signed by its Middle East counterpart, the Swiss company asked for performance under the contract. The Middle Eastern company refused. When the Swiss company pointed to the Middle Eastern firm's signature, the firm said it was not bound by the contract and signed it only not to be "impolite." The Middle Eastern firm's representative said he would feel bound only if they and the Swiss firm's representative met in person and "reached an oral agreement with a handshake." For the Swiss, the written contract was a binding commitment; for the Middle Eastern company, only the handshake was binding.
CONSULT BEFORE DECIDING
Let's say you are making a decision that affects other people. It may be a decision to go to the movies or a restaurant, build a new store or factory. You don't consult everyone that it affects; you make the decision on your own. What happens?
The first thing that most likely happens is that people will oppose you just because you have devalued them. You didn't think enough of their opinions to ask them, even though the decision affected them. It doesn't matter whether they have anything worthwhile to say, or whether you already know what they are going to say. By failing to consult them, you are alienating people. Instead of saving time, it will cost you time. They will go out of their way to think of roadblocks. This is because you sent a nonverbal signal that their opinions were not worth hearing.
The second thing that most likely happens is that you won't get what are often good ideas that you might not have considered.
If you are pressed for time, send out a note that says: "I need to make a decision on this by x time tomorrow. If I don't hear from you by then, I'll assume it's okay to proceed as outlined." That way, people feel consulted, and many won't feel compelled to contact you. If they contact you after the deadline, you can talk reasonably about the need for deadlines. If they don't like the deadlines, you can all work out a better process for the next time.
You don't have to use their opinions. You can explain why you made the decision you did. If you get pushback, you will at least have consulted them. And they will be less emotional, because you have valued them.
An international bank sent increased costs for banking services to its customers. A bank manager said, "Customers got really annoyed." It wasn't the fees; it was that customers were not consulted about timing and method. They refused to pay the increase until the bank's people talked to them about it. Relationships had to be repaired.
Greg Gewirtz wanted to visit Israel. His family was concerned that Israel was too dangerous. He consulted each and every person in his family who expressed concern. He got each and every one of their reasons for concern. He addressed each and every concern. "I would not visit areas with the most conflict," he said. "I let my family know I was consulting with them before I committed to the tour. I let them fully air each of their concerns." The result was that his mother "calmed down" and his father became "satisfied that it is safe."
Not consulting others before making a decision can have extraordinarily bad consequences on the world stage, too. Before a speech to the United Nations on September 12, 2002, President George W. Bush declined to consult other countries on a subject of key importance to the world: whether to invade Iraq, a sovereign nation. Instead, then and in the weeks that followed, he outlined the new policy of unilateral U.S. military action anywhere in the world, if the United States felt threatened.
As such, President Bush devalued the opinions of the leaders of 200 countries and territories in the U.N. He angered much of the rest of the world in the process. Many nations did not send troops to Iraq to help the United States. Others sent fewer troops, or pulled them out sooner. He got much less support.
President Bush could have given the same kind of speech, providing the United States the same degrees of freedom, without causing such an adverse reaction. All he had to do was use better persuasion skills: consulting before deciding, and valuing the other countries. He might have said: "I know this is a difficult time for many of you. Some of you represent Arab nations who feel conflicted. Others represent developing countries that have their own beef with the United States. But I respectfully suggest that we have a common enemy, and that is international terrorism.
"At the end of day, each individual sovereign nation here, the United States included, will need to make its own decision about what to do—whether to use diplomacy, military action, or something in between. But before we make our decision, we are going to try to consult as many countries as we can." Same speech, allowing the United States the same degrees of freedom. Takes just about one minute to say. But it sounds different, doesn't it? And it would likely have enlisted more countries and more troops, perhaps producing a better outcome than the multiyear loss of life.
YESTERDAY IS GONE
We have no control over what happened yesterday. As much as we'd like to change yesterday, we can't. Fighting over what happened yesterday will never get you anywhere in a negotiation.
Fighting over yesterday has three main outcomes: (a) war, (b) litigation, or (c) no deal. It is expensive, time-consuming, and painful, and often will not end the conflict. And it leads people to lose sight of their goals.
There will never be peace in the Middle East unless the Arabs and Israelis stop fighting over yesterday. No matter how many treaties and envoys they have, there will always be someone who is trying to take revenge on someone else for yesterday.
That doesn't mean that we can't account for yesterday in the context of an agreement. But first we need to talk to each other as people, and use the kind of negotiation tools discussed in this book. We must find a way forward. Then, it is possible to do something about yesterday. But it is always touchy. If you can't do a deal with someone unless they account for yesterday, the deal is almost never worth doing.
The orientation of the parties—either toward yesterday or tomorrow—is one of the major differences between negotiation and litigation. Litigation focuses people on yesterday and blame. Negotiation focuses people on value and tomorrow, or, indeed, today.
Mark Hood, an oil industry supply-chain manager, was trying to address a supplier wanting "payback" for yesterday's problems. The supplier was angry at its treatment by Mark's predecessors, and started becoming difficult on terms and payment of a completely unrelated project. "It was a trust issue," Mark said. "First, we had to have a series of lunches and dinners and talk to each other." They heard the supplier out, apologized for the behavior of others, and made a commitment to do better.
Not fighting over yesterday is liberating in a negotiation. You encourage the other parties to talk only about those things over which they have control. It helps separate what's relevant from what is not. It empowers both parties. You can say, "Why blame me for yesterday; I wasn't involved, and I don't speak for those who were." WHO'S RIGHT IS POINTLESS IN NEGOTIATION
Assigning blame and punishment is a natural human reaction. Yet it is very difficult, psychologically, for the other person to agree to be punished. And it's hard to admit you are wrong; it makes you appear less valuable, to yourself and others. Blame almost always requires a third party: a judge, a jury, a referee. If you want to argue over who is right, you will find it much harder to get them to meet your goals. Instead, you will have to pursue the more expensive alternatives—litigation, third-party arbitration, or war.
It is better to ask negotiation questions: What do we do now and how do we prevent this from happening again?
In 1993, Malden Mills, the maker of Polartec, a popular synthetic fleece, had a $400 million fire that destroyed its factory outside Boston, Massachusetts. The CEO of the company, Aaron Feuerstein, kept the union workers on duty at full salary for two years as the plant was being rebuilt.
It was a time of significant unemployment, and Feuerstein became a national hero. He was on the cover of Time magazine.
But Malden Mills was worried about possible federal violations from the fire. The federal investigators were planning to interview two local fire departments: the Malden Mills plant fire brigade and the Malden Mills city fire department.
The plant fire brigade arrived immediately after the fire started, but was unable to put it out. The city fire department arrived twenty minutes later, after the fire was out of control. The city ultimately put out the fire but the plant was destroyed.
The plant brigade was "infuriated" and wanted to blame the city fire department, said Jeff Bowman, then the company's crisis coordinator and marketing director. I was a consultant to the company during that time, assisting Bowman. The two of us urged Feuerstein in strong terms not to let his firemen criticize the city firemen. Blaming the city, we said, would not meet the company's goal of getting a clean bill of health from the federal government.
Being right was not the company's goal. Not having a big regulatory fine was the company's goal. Preserving the company's great reputation was the company's goal. Feuerstein was particularly concerned about his own reputation being tarnished. Blaming the city would only alienate its fire department.
"Don't lie," I said. "But your firefighters can certainly say that while the city fire department got there twenty minutes after the plant fire brigade, the city people live farther away. Perhaps in the future they might live closer. Also, they trained the plant firefighters, and they ultimately put out the fire." Even though this was reasonable framing, you can imagine how difficult it was to get the plant fire brigade to do this. They wanted to be right, in public. Eventually, however, the CEO prevailed upon them. The plant firefighters offered a tactful response, in public. The city fire department then supported the plant.
The plant got a clean bill of health from the feds in significant part because of the local fire department's support. "The company would not have survived without them," said Bowman, who has since retired and is the chief operating officer of Massif, a military apparel maker in Ashland, Oregon. Malden Mills survived because they focused on their goals, not on who was right.
Each tool in this chapter is subtle. Each requires only small changes in what you say in a negotiation. You don't have to use all these tools at once. Try one or two of them. Practice them. Build some confidence, and get results. Then try something else.
But remember the watchword of this chapter, immortalized by Professor Godbole in David Lean's film A Passage to India:
One cannot tell anyone anything
unless they are ready to hear it.
مشارکت کنندگان در این صفحه
تا کنون فردی در بازسازی این صفحه مشارکت نداشته است.
🖊 شما نیز می‌توانید برای مشارکت در ترجمه‌ی این صفحه یا اصلاح متن انگلیسی، به این لینک مراجعه بفرمایید.