مردم (تقریبا) همه چیز هستند
فصل: بیشتر بگیر
/
درس 2
سرفصل های مهم
مردم (تقریبا) همه چیز هستند
توضیح مختصر
زمان مطالعه

0 دقیقه

سطح

خیلی سخت
دانلود اپلیکیشن «زیبوک»
این درس را می‌توانید به بهترین شکل و با امکانات عالی در اپلیکیشن «زیبوک» بخوانید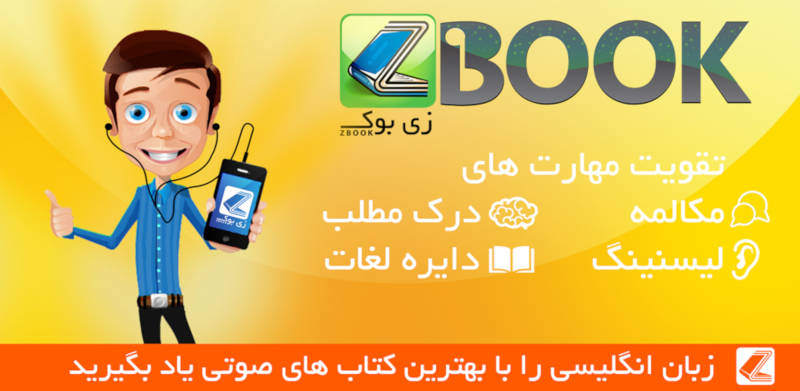 متن انگلیسی درس
2
People Are (Almost) Everything
The Writers Guild in Hollywood in early 2008 had been on strike for three months. John Bowman, the Guild's chief negotiator and now its president, spoke with me on a phone call set up by a prominent Hollywood agent. "Listen to what this guy says," the agent, Ari Emanuel, told Bowman. "Take notes." It was a Tuesday afternoon. Bowman had a breakfast scheduled for Thursday morning with representatives of the major Hollywood studios, to talk about the dispute. He had a number of substantive issues and wanted to know the order in which to bring them up—royalties, basic compensation, etc.
I told him to put aside these issues, at least for now. That's not the problem. The problem is that everyone is mad at everyone else and everyone is losing money. "Make small talk," I said. "Ask them, 'Are you happy?' " They will not be happy, and they will admit it, I said. They may start blaming the Writers Guild. That's okay, I told Bowman. "Commiserate with them," I said. "Ask them, 'If we had to start over again, what process would you like to see?' " Bowman was skeptical. I told him a negotiation is about the people. I gave him some of the examples I include in this chapter—how it's almost always about the people, first. People like to give things to others who listen to them, who value them, who consult with them. I told him to get rid of the two confrontational New York garment-district negotiators who had been working for the Guild and whose very presence drove laid-back Hollywood studio executives crazy.
During the phone call, Bowman said he would give my advice a shot. At this point, what did he have to lose? The result: At the breakfast meeting, the parties agreed to restart negotiations after months of failure. The garment-district guys were replaced by Bowman. It took only a few days to get an agreement. Almost immediately, the strike ended. "This process solved the writers' strike," said Ari, the real-life model for HBO's Entourage and the brother of former White House chief of staff Rahm Emanuel.
One can also say two other things about this: first, it wasn't rocket science, and second, unless you already know how to do this, the skills are completely invisible.
From time immemorial, people have come to negotiations armed with their lists of topics to push from the start. Here are my issues. Here is my proposal.
Wrong! Unless you connect in some way with the people you are negotiating with, you won't get a deal. Or, if you do get a deal, it won't be a good one, or it won't stick. Even if you hate the other side, you need to connect with them.
Remember, you are the least important person in the negotiation. The most important person is them. And the second most important person is a third party important to the negotiators. If you don't accept this, you won't persuade many people of anything. This chapter will show you how to focus on the other parties and thereby meet your goals.
PICTURES IN THEIR HEADS
First, the characteristics and sensibilities of the people sitting across from you dominate every other part of the negotiation. It is not even worth thinking about race, religion, gender, culture, creed, or any other issues until you know the pictures in their heads that day. If you each bring three people to a negotiation on Monday, and you bring a fourth person on Tuesday, it's a completely different negotiation. Even with the same six people, someone may have had a bad commute that morning, someone else may not be feeling well, someone's kid might be sick, someone might be distracted by something else.
So the first thing you have to do is take the emotional and situational temperature of the people sitting across from you, even if you know them very well. Even if you are married to them.
This is a very different way of thinking about the process of negotiation. Traditionally, people thought mostly about the issues: "This is my proposal. Here's my agenda." Later, people thought about interests: "Why do you want this deal? Let's talk rationally about this." This was farther back from the issues, focusing on benefits, so it was better. But neither issues nor interests are good enough. To be really effective, one has to start all the way back at the beginning. What is the other person feeling? How do they perceive the situation? What are the pictures in their heads?
If you don't start there, how can you possibly know where to start? And each person is different—even the same person is different on different days and at different hours of the same day. You must focus on how they are feeling and thinking and viewing things at the moment of your discussion with them. Otherwise, you are just walking around in the dark.
Most people think that the negotiation is about substance: I'm a financial expert, I'm a medical doctor, I'm an environmental lawyer, I'm an energy expert, I'm a mechanic. But studies show that less than 10 percent of the reason why people reach agreement has anything to do with the substance. More than 50 percent has to do with the people—do they like each other, do they trust each other, will they hear what each other has to say? Just over a third has to do with the process they use. That is, do they decide to explore each other's needs (rational and emotional)? Do they agree on an agenda? Do they make genuine commitments to each other?
If you believe that negotiations are about the substantive issues, sadly, you will be right more than you are persuasive. That means that the truth, the facts, are only one argument in a negotiation. The people and the process are much more important. This is particularly hard for people who are focused on the substance—doctors, engineers, financial experts—to accept. But, based on research, it is true. You can't even use substantive issues to persuade effectively unless and until the other party is ready to hear about them.
Why was O. J. Simpson found not guilty by the criminal jury in Los Angeles for the murder of Nicole Brown Simpson and Ronald Goldman, despite a wheelbarrow full of DNA evidence, including his blood type at the site? Few attorneys I know who looked at the evidence could understand the verdict. There is a simple explanation, however, embodied in this question: how did the inner-city jury, mostly minorities, feel about the prosecution, and about its racist witness, Mark Fuhrman?
First, the jury didn't like the prosecutor. Moreover, the jury didn't trust the prosecutor. And if the other side doesn't like you, and they don't trust you, they won't hear you. Just because you're yakking at them, and they are going, "Uh-huh, uh-huh," doesn't mean they hear a word you say. And when people are angry, confused, or uncertain, they physiologically hear less. Even if they are taking notes furiously, they might be writing, "I hate this person." Watch an umpire and baseball coach screaming at each other, nose to nose. Do you think they hear very much of what the other is saying? In order to persuade them, you first have to get them to listen to you. It must be a separate, focused, conscious effort.
So, many of the arguments that the O. J. Simpson prosecution made, and the evidence the prosecution collected, literally fell on deaf ears. The prosecutors were smart, experienced lawyers, but they failed miserably. That's because when it came to understanding people—the first requirement in a negotiation—they were clueless!
The defense team talked to the jury as people. "If it doesn't fit, you must acquit," Johnnie Cochran told them about the glove O. J. Simpson tried on. It gave them a simple statement to apply to the case. You might not like it, but this is how the real world actually works.
Why did George W. Bush win the U.S. presidential election in 2004? I think it's because he said, "Even when we don't agree, at least you know what I believe and where I stand." A highly credible statement. And credibility is what matters most. This statement contrasted sharply with the perceived switching of positions by his Democratic opponent, John Kerry.
In 2008, why did Barack Obama win the U.S. presidential election? I think Obama won the election in the second presidential debate. Every time it looked like Republican candidate John McCain was going to slug him, Obama smiled and tried to be collaborative, calm, and, well, presidential. Indeed, a New York Times/CBS poll at the time said that McCain's angry tone and personal attacks had caused negative reactions in 60 percent of voters.
What does this mean in terms of a negotiation? It means that if you are having trouble with the other party in discussing the issues, stop! Go back to talking about the people, and then fix any problems there. Don't forge madly ahead. If you do, you won't get a deal, or if you do, the deal won't stick.
A woman was in a very sensitive job buyout negotiation in Los Angeles. Day one was fine, day two was not fine. So she stopped talking about the issues and said to the other person, "Mark, we had a good day yesterday, but today we're not. If it's something I said or did, I'm sorry. I want to get us back on track. What's going on?" Mark apologized for being distracted. It turned out to be something else entirely. They rechecked their process and successfully finished the negotiation.
THE HUMAN CONNECTION
Focusing on the people will get you much more. Even in a transactional situation, people are five times as likely to help you if you treat them as individuals. The numbers are staggering: 90 percent versus about 15 percent willing to help.
Even if you don't know them, or you dislike them, making a human connection will usually get them to help you meet your goals. This is true with the bored bureaucrat at the government office, the curt service representative with the phone company, or the leader of a disagreeable nation.
What you don't want to do is blame such people for being ornery or hateful. Blaming them will just bring you further from your goals. Being nice to them will bring you closer to your goals.
Aliza Zaida had a center seat on a five-hour overnight flight on US Airways from San Francisco to Philadelphia. And all they had left were center seats. People were grumbling to the gate agent about this. When she got to the podium, Aliza noticed that the gate agent had been fielding all these complaints with a cough, and didn't appear to be feeling well.
Aliza had an extra bottle of water, which she offered to the gate agent along with cough drops and condolences. These were gratefully accepted. It wasn't a manipulative thing; Aliza, now a Pittsburgh consultant, is like that. "I would have done it anyway," she said.
Aliza asked respectfully if the gate agent might consider her for an aisle seat if one opened up. No pressure, no complaints. She left her ticket with the gate agent and sat down. In a few minutes the gate agent called her name. "She gave me an exit-row aisle seat, which had more room," Aliza said. "She also gave me a free meal. She didn't want me to sleep on an empty stomach. I thanked her again and she gave me headsets in case I wanted to watch the movie. Kindness counts." You might say, if everyone did this, the negotiation tool would become ineffective. Or, it seems manipulative. Maybe, but everyone won't do this. Most people will just complain and think of themselves, not the other person. Besides, too many people being nice isn't a bad problem to have. I'd like to live in that world. Wouldn't you?
Focusing on the people also means that when you are negotiating with representatives of a group, you should be focusing on the individuals in the group. Not the company or the culture, not their gender, race, or religion. Each individual is different and unique. Talk to them as individuals.
There are lots of books and articles with titles like How to Negotiate with the Russians. What's wrong with this? These titles presume that all Russians, Japanese, Chinese, French, Americans, etc., are the same. My response to such titles goes like this: "What? You're going to negotiate with a hundred and thirty million Japanese?" In fact, you are going to negotiate with one person, or a couple of people, who may be more or less the same as the cultural norm. And it's not the whole culture or group that will say yes or no; it's an individual, with his or her own perceptions and experiences. To be sure, there are differences among cultural norms, but norms are averages. They are not precise enough for you to know how to persuade the individual sitting across from you.
Indeed, you may have more in common with someone in Mongolia, who doesn't even speak your language, than with the person sitting next to you at your company.
"It is certainly not true that all Americans are individualistic and aggressive, and all Japanese are team players," said Wei-Wei Wang, our much-improved USC negotiator from Chapter 1.
I once sensed a client was unhappy. So I asked, "What's the problem?" They replied, "We don't like lawyers." I'm a lawyer. I said, "Tell me more." So they mentioned a problem they once had with some lawyers in Cincinnati.
I told them, "I've got really good news for you. I don't know them. I'm not related to them. I'm not responsible for them … I'm just me."
Why should you be responsible for everything your company has done in the past ten years? Or what others in your profession or culture have done for 100 or 1,000 years? Would they take the rap for something someone in their country or company did ten, twenty, or fifty years ago? It's not fair, and what's more important, it's not relevant.
Focus on the people in front of you, and what you and the other party can do now. What is in your power to do? It is a very empowering way to think about a negotiation. You discard all the frustrating stuff over which you have no control, and deal with the things you can affect. It helps set priorities. It helps get things done. And if they say that company culture can affect the negotiation, you can respond: "Maybe, but don't you really want to know instead if I can make a decision that meets your needs, and then make a commitment that sticks?" Even the most extreme of parties are not monolithic. Imagine you were a Jew in Poland in 1944. You thought all Nazis were evil. If you then met Oskar Schindler, you would have lost your life. That's because Schindler, although a Nazi, was willing to save your life. But you never asked him, because you thought all Nazis hated Jews.
What a source of competitive advantage it is to know who's really the same and who's really different, whether in business or personal life. And you can't tell just by considering external features or affiliations. As such, you will be able to make alliances and deals with people from other groups, where the less precise and less skilled negotiators will fail.
The president of Georgetown University, Jack DeGioia, was in one of our executive negotiation workshops at Wharton one year. As we were discussing this point, he said that he had done some research after the terrorist attacks of September 11, 2001, about the Arab American culture. He noted that appoximately 63 percent of all Arab Americans are Christian.
In other words, this research, and subsequently our own, found that more than half of all Arab Americans are not affiliated with the central religion of the Arab culture: Islam. Instead, they belong to the central religion of Western culture: Christianity.
So what happened after 9/11? It became open season on numerous Arab Americans by a variety of U.S. government officials, some very visible and senior, as well as by airlines, educational institutions, and many ordinary Americans. There are thousands of documented incidents, from murder to assault to illegal arrests and detentions, to being booted off aircraft. Some comments blamed all Arabs (presumably Christian ones, too) for attacking Christians. You might say it was a small percentage. But why is any percentage acceptable, especially in the United States?
More Americans might instead have worked with the many Arab Americans who love Western culture, gathering contacts, information, and assistance in the struggle against Arab extremists. This is an example of a missed opportunity due to a failure to treat people as individuals. This is not to criticize Muslim practitioners. The key point is the lack of differentiation, and the lack of effective and precise judgment about people.
As the years pass, uncomfortable incidents continue. After a Nigerian man tried to detonate a bomb on a U.S.-bound plane at the end of 2009, U.S. officials put Nigeria on the terrorist watch list. Nigeria responded by threatening to sell its oil elsewhere. Did not officials of both countries overreact? One Nigerian terrorist does not make Nigeria a terrorist country. And a few people who overreacted in the U.S. Transportation Security Administration do not make all American leaders prejudiced, either.
THIRD PARTIES
Anand Iyer worked for a company selling technology for currency exchange. One of his clients said his "company" believed Anand's fees were high. "I told him we negotiate with people and not with 'companies,' " said Anand, now a currency and equities trader in San Francisco. He told his client that he'd be glad to talk to the exact people who thought the fees were too high. It turned out that those people just wanted "progress" on some front in currency exchange. They worked out a trade involving public relations and some extra work. The fees stayed the same.
There are almost always at least three people in a negotiation—even if only two people are present. The third party, or parties, are those people, real and imagined, that the principals think they must defer to in some way. They may be ghosts and goblins of their past. They may be people whom a principal told about the negotiation—a spouse, colleagues, friends—in front of whom the principals need to save face. It may be a boss. The point is, you need to account for these people to achieve your goals and get more.
For example, the other person might agree with you personally, but he or she has an unreasonable boss. In such a case, you might ally with the other person to find arguments to persuade the other person's boss.
Scott Brodman, a sales manager for a major chemical company, wondered to himself why the purchasing rep of a new account kept asking for things even though the deal was already a very attractive one. He asked questions in order to find out about any third parties behind the scenes. "I found out that the other side's management was looking over his shoulder and second-guessing him," Scott said.
Scott helped his counterpart show his bosses industry standards, as well as how their needs were being met. "He told his management that he got the best deal he possibly could," Scott said. They agreed.
Very few people ignore the opinions of third parties who are important to them. When you need to influence someone, and you don't think you have enough influence by yourself, think about who else is important to the other person and whom you may have an easier time influencing.
Bernard Burton, a New York attorney, represented a contractor in a suit against the builder of a racetrack on Long Island in the 1970s. The track, Suffolk Meadows, got into financial trouble and the builder, Ronald Parr, stopped paying at least some creditors. Burton was worried Parr would not tell the truth on the stand about the debt, since Parr had not been forthright before.
So Burton subpoenaed Parr's secretary of thirty years. Not to testify, but just to sit in the courtroom. Burton figured that Parr would never lie in front of his secretary, a kindly, honest old lady. And as he hoped, Parr told the truth. Burton got the money for his clients. "Every penny," he said. That is the importance of third parties.
VALUING THE OTHER PARTY
A student went into Strawbridge & Clothier's, at that time a major department store in Philadelphia, to buy a suit for a job interview. He found a $500 suit reduced on sale to $350, and brought the suit to the counter. There, a harried salesclerk was fielding all sorts of demands and complaints by other customers.
The student waited until the other customers cleared out and the salesclerk had some time. He started a conversation with her by apologizing for everyone else's behavior. He said she must be tired after a full day of work. It wasn't fair for other people to take out their problems on her, he told her. The student was probably the first person all day who was nice to her.
The student noted the existing discount on the suit and asked if there was anything else that could be done—an additional discount for store credit card, payment in cash, and so forth. The salesclerk said none of those programs applied. Then the student said, "Can I suggest this? I am probably the first person in a while who is at least trying to understand how difficult your job is. Could I have a nice guy discount?" The salesclerk smiled and said, "How about $50?" Now, granted, this is a little thing. But the student received a 14 percent discount just because he made himself a person to the clerk. He made a people connection. It's not a fancy technique, but it is invisible to most people. And there will be times when it will be a big deal in a negotiation. How would you feel about increasing your annual disposable income by, say, 10 percent?
A key to getting other people to give you what you want is to value the other party. The way most movies and books portray negotiation, you beat up the other party and you get more because they are ashamed or bested. But this is entirely wrong! Think of your own reactions. You want to give people more when they value you. In family situations, when people get upset, it is because they feel devalued. In job situations, people grumble because they feel devalued.
And you can adjust your approach immediately in a negotiation if you start out doing it wrong. I was once late for class at Wharton. A Pepsi truck was blocking one lane of a two-way street. Into the space of the other lane, a car and a taxi had inserted themselves in opposite directions. There were maybe five cars behind each one, honking, but neither car in the space would budge. I decided to help negotiate it. I got out of my car and walked up to the taxi, figuring that I could better negotiate with someone who was clearly a local.
"Do you have to be so macho?" I said. Wrong question! It insulted and devalued him. He dismissed me with his hand and said, "Bah!" I realized I'd made a mistake and tried a more empathetic approach.
"You could be a nice guy," I tried. Of course, he probably felt beaten up for being too nice a guy in the past. He considered this, though. "Well," he said. But he still didn't move.
So I thought about the pictures in his head. I thought about what he does every day. Finally it hit me how I could value him. "You know," I said conspiratorially, "between you and this other car, you are the only professional driver here." He backed up.
Understanding the pictures in the head of the other party is a theme to which I will return over and over again. It is the single most important thing you can do in trying to persuade another person. If you try to understand the pictures in their heads, you have a starting point to changing their minds.
The next time a police officer stops you for a traffic infraction, apologize and thank the officer for doing his or her job. You are valuing their judgment in stopping you. You are valuing the time they have spent building a career. And when you value other people, they give you stuff. If you are worried about liability, tell them you are sorry "for what happened" or "for any part I might have had in this." I tend to say respectfully to the cop, "You're the boss." I was stopped on Thirty-seventh Street in New York City a few years ago for not wearing my seat belt. It looked clearly like three cars on the side of the street were all getting tickets for the same thing; the police had just set up shop there. So I decided to value the police officer. I said, "Thank you so much, Officer, for stopping me and doing your job. You probably just saved my life." Did I get a ticket? Absolutely not.
Of course, you have to mean it. If you say things like this without genuine sincerity, you are going to get a ticket. If you hate all police officers, it will come across. You need to think about all daily encounters as negotiations, and practice to the point where you can focus on the other party quickly. In other words, they must genuinely feel that the negotiation is about them and their needs and perceptions, not yours. The police officer wants to feel that you have learned a lesson. The main question is what that lesson will cost you.
When I was a journalist, I used to have to gain people's trust in a few seconds. My first goal was to keep them in the conversation. I would try to insert myself, figuratively, into their brains. What are they thinking and feeling? What would cause them to keep talking to me? What would cause them to make a connection with me? You need to be open and curious enough to try to find out the pictures in their heads, or you are lost.
Denis Zaviyalov's five-year-old daughter, Regina, wanted to be a princess. "She watches princess cartoons. The walls in her room are adorned with princess posters," he said. There's only one problem: "Her room is a complete mess." So Denis thought about Regina the person, the pictures in her head, the world through her eyes. He asked her to show him how to make sunflowers out of paper plates. She did. "Thank you, Princess!" he said. Then he added, "But look at the mess we made." He looked around the room. "Does this look like a princess's room?" Regina thought about this. "Princesses don't have messy rooms," she said. "So what should we do?" Denis asked. Regina said, "I could clean up the room, throw away all the dried Play-Doh, and make it look like a princess's room." Deal!
Everett Hutt had sixteen guys waiting for him early one morning for crew practice at one of the boathouses along the Schuylkill River in Philadelphia. A car was blocking his reserved spot. It was 6:00 A.M. After some effort, the night attendant called the owner, who told him where the key to the car, an Acura, was. The attendant brought down a Honda key and kept trying to force it into the Acura ignition, saying it had to be the correct key because he got it from the spot where the owner said to look in the key box.
Instead of muttering "You idiot, can't you see it's a Honda key?" Everett praised the attendant for his efforts. Then he told the attendant that "not everyone is as orderly as you are; maybe the key was put in a different spot by mistake." The attendant agreed to go back upstairs, where he found the right key.
Now, you say, "I will never do this." Well, Everett's actions got him to his practice on time. If you take actions that don't meet your goals, you're going to spend a lot of time arguing with parking lot attendants and everyone else.
Often, the rewards will be unexpected and profitable. When she was a student at Columbia Business School, Jennifer Prosek decided to strike up a conversation with Jimmy Lu, a quiet Chinese student whom hardly anyone talked to. Within five minutes, Jimmy, grateful, offered Jennifer public relations work in China. Curiosity about others will itself lead to business.
Jennifer has since become the founder and CEO of a PR firm in New York and London. "We look at business development as the outgrowth of one's natural curiosity," she said. Viewed in this context, she added, a simple conversation about anything can be part of the sales-negotiation process.
So how do you find out about other people? You make small talk. Not just because you read somewhere that it's smart to make small talk. You do it because you are interested in them. Because you want to try for a point of connection with other people. It's a way of approaching life.
It's also a way of approaching others. A new waitress at Champps Restaurant in Philadelphia was trying to handle a lot of tables. It was taking a long time for one of my students and her friends to get their dinner. So she called the waitress over and thanked her for her efforts, valuing her. The student said she realized the waitress was new and very busy. Could she bring an appetizer while they were waiting?
The waitress brought a free appetizer and then took the price of the entrées off the bill: everything but the drinks was free. "The waitress essentially paid me for being nice and understanding," my student said.
"Finding a common bond with other people pays huge dividends," said Ruben Munoz, an attorney in Philadelphia. Ruben got a translation rate for birth and marriage certificates halved by looking up the translator on the Internet before his meeting with her, and talking about their common interests in Spain and travel. You don't want to do this? Okay. But you won't profit, either.
The public often treats people in service positions like servants. They will be extremely grateful if you treat them with dignity.
Gaurav Tewari was about to be charged $100 to have boxes delivered to him that had been stored over the summer at a public storage place. He found the manager of the warehouse and chatted with him. The manager said he was hoping to get an MBA someday. Gaurav, who was getting an MBA, gave him advice on applying to business school. The result? There was no charge for delivery.
By their own accounts, my students have saved more than $1 billion in such small ways. That is not chicken feed.
Making a personal connection means you have to focus on other people, not just yourself, bringing them into a conversation with you. A student in one of my Wharton classes was driving around an expensive Philadelphia suburb one day, looking for a place to live after graduation for himself, his wife, and their infant son. The student wasn't paying attention and went through a stop sign. A police car parked on the side street pulled him over almost immediately.
The student apologized profusely and said what he did was unsafe. "The thing is," the student said, "I was so busy looking at these beautiful houses for a place to live after graduation for myself, my wife, and my infant son that I didn't see the stop sign.
"Whatever you decide to do to me here," the student continued, "could you advise me where I should look in this community for a place to live where the houses are a bit less expensive? I'd love to live in your community, but I was hoping to find something more affordable." Whereupon the police officer took out his wallet and showed the student the officer's own baby pictures. Not surprisingly, there was no ticket.
Does this happen all the time? Absolutely not. But again, what you are looking for is that one extra hit every nine games.
FINDING AND ACKNOWLEDGING THEIR POWER
By valuing others, you are also acknowledging their power. This includes not just the CEO. It also includes the maître d' at the fashionable restaurant, the administrative assistant who knows where the files are, the harried bureaucrat behind the window at the Department of Motor Vehicles, or the child or counterpart who can save or waste your time. Valuing what they do recognizes their position, capabilities, or perceptions. They will want to give you something in return. Even if they have little power, giving them power by acknowledging what they have control over will lead them to give you something back. This is the opposite of exerting your power over them; as a result, it has the opposite effect: people want to help you.
So the next time a hotel clerk or a customer service representative on the phone or a gas station attendant or other service provider makes a mistake or doesn't give you exactly what you want, don't chastise them or treat them poorly. Doing so won't help you meet your goals. Instead, value them by acknowledging that they have the power to do it differently. This is the opposite of the typical reaction, but it works—and works far more effectively.
Dawn MacLaren, a management consultant, was at a crowded restaurant with a friend. The waiter didn't bring drinks despite four requests. Dawn's friend screamed at him, demeaning him, and the waiter walked away. Dawn followed him across the restaurant, apologized for her friend, and for cranky customers in general. "If you could bring our drinks and a check, the next time you will have to come to our table is to pick up your tip," she said.
Drinks arrived less than two minutes later. "Instead of making him seem incompetent, I tried to see the situation from his viewpoint," Dawn said.
The key is not being reactive even if the other person is in a bad mood. Often, people will lash out at you just because they are frustrated from some other encounter. Don't assume it's about you. Tell them you're sorry they are having a bad day. You will reap all the benefits. It takes discipline, but the rewards are worth it.
You will face thousands of encounters like these in your life. How you choose to resolve them will have a significant effect on the quality of your life.
Finding and acknowledging the other person's power also means finding the decision-maker. Or the person with direct influence over the decision-maker. How many of you have wasted hours of your lives negotiating with the wrong person? Everyone. When you call someone up, you should know if the person can help. "Hello, do you have the power to do x?" Life is short.
A French company had negotiated with a Korean company for three years. Every time the French company thought they had a deal, the Korean company kicked it up to the next level. After three years and the expenditure of $500,000—for travel and other expenses, not even counting the opportunity costs—the French company gave up. The reason they failed is that they hadn't asked what they should have asked at week one. That is, what does this process look like? Who makes the decisions?
Closely related to that is, who is the right negotiator? It may not be the most skilled or senior person. Indeed, studies have shown that the more powerful people are, the less attention they pay to the other side's needs. That means the less successful they will be at expanding the pie. It's a real irony, then, that some of the most junior members of a team might end up being the best negotiators. So your question should be "Who on my team will be most likely to get the other party to meet my goals?" An important way to empower them, too, rarely used, is to give them the problem. Use empathy or just ask them for help. When you involve people in your problems, they will feel empowered, they will take ownership, they will be more likely to help you. Ask them for help.
In all of my years as a negotiator, I did one advisory session for the CIA. Someone at the inspector general's office called me. It seemed the administration was being overwhelmed with employee grievances. Management couldn't handle them.
So I went down to Langley, Virginia. I told them that a good way to reduce the number of employee grievances was to give the problem away to the employees. Form an employee grievance committee. Put various employees on it. Have people rotate in and out, say, every six months. Offer a small bonus for it, or a positive letter in the employee file, that sort of thing. All grievances from employees would first go to the employee grievance committee for review. If the committee approved, the grievances would then be forwarded to management.
In such a situation the number of employee grievances goes way down. People feel embarrassed bringing frivolous or vindictive grievances to their peers. What is left are the legitimate complaints. Ask your colleagues, bosses, and employees for advice on how to solve your problems. Let them know you might not accept every answer. But you will get more.
TRUST
A colleague was a friend of mine for almost twenty years. One day he saw an opportunity and appropriated for himself a project we had worked on together for more than a decade. Spouses are married for years; suddenly one cheats and poof! The marriage is over.
Clearly, trust is a major people issue. The benefits of trust are huge: faster deals, more deals, bigger results. Not having it is costly. A French study showed that there is so little trust among people in France that employment is 8 percent lower and gross national product is 5 percent lower than they could be. The comparison country was Sweden. This is a multibillion-dollar difference. In general, Scandinavian countries and the United States had the most trust.
Part of the economic problem in many developing countries is that transaction costs are so high because there is very little trust. Part of the economic problem in the United States is that since 9/11, trust among people and institutions has dropped. So transactions, such as airport security or loans, are more time-consuming and costly. This takes away money that could be used for more productive enterprises. A 2009 Danish study found a direct correlation between societal trust and foreign investment, especially with the hated lower trust rates in post-Communist and developing countries.
Let's define trust. Trust is a feeling of security that the other person will protect you. With some trust, another person will help you until it's too risky for them or a better opportunity comes along. With a lot of trust, the other party will help you even if it harms them. It is very important to understand the trust dynamic.
The major component of trust is honesty—being straight with people. Trust does not mean that both sides agree with each other, or are always pleasant to each other. It does mean, however, that the parties believe each other. Your credibility, as I mentioned earlier, is the most important negotiation tool you have.
The opposite of trust is, of course, dishonesty, or lying. It includes any action that deceives other people. That includes telling the truth in such a way that you omit facts and create a false impression. It can be clever manipulation of emotions. It can be the distorting of information, bluffing (making threats or promises you don't intend to carry out), undermining the credibility of others through selectively chosen information. It's anything that doesn't pass the "smell test." Lying destroys trust and ultimately hurts successful negotiations.
You have to make sure there is a basis for trust. If someone you have just met in a business situation says to you, "Don't you trust me?" your answer invariably should be something like, "Why should I trust you? We just met each other. And if you trust me on that basis, you're crazy!" Trust is something that develops slowly, over time. It is an emotional commitment to one another based on mutual respect, ethics, and good feeling. It includes the notion that people care about others and will not try to grab everything for themselves.
If you are unsure of the relationship, don't trust the other person. Don't make yourself vulnerable to them. The right response to an untrustworthy person is not to be untrustworthy back. Why destroy your credibility just because they have destroyed theirs?
A colleague, Michel Marks, was chairman of the New York Mercantile Exchange (NYMEX) from 1974 to 1986. He invented energy futures, a trillion-dollar industry. I once asked him for the secret of his success. "I always leave money on the table," Michel said. "I never leave them with nothing." He added that people trusted him, so they brought him deals, and he did more deals. And he said he did each deal faster, so he did a lot more deals.
Michel was no patsy; he didn't expose his throat when he wasn't sure of the trust situation. But he made his credibility the major part of his own competitiveness. And his milieu, NYMEX, is a pretty transactional, short-term place, as popularized in the Eddie Murphy movie Trading Places.
Now, lawyers might say, "How is leaving money on the table consistent with my responsibility to zealously represent my client?" My answer would be, "Over what time frame? If you take everything today and they won't deal with you again, have you really gotten your client the most that was available to you over all relevant time frames?" Some people may say that trust varies from culture to culture. That's true. But it is also true that the more the human connection in any culture, the more trust. And lack of trust still has a cost. Some years ago I conducted a negotiation workshop in Moscow for a number of the most successful businessmen in the former Soviet Union. After the first morning, three of the participants took me to lunch to set me straight.
"All this stuff about collaboration is very nice for your students in the West," one of them said. "But it is irrelevant to us. Whenever we want something, we just steal it." The three of them chuckled, but they meant it. I asked about bribery. Yes, they said, they bribe people, too.
I said to them, "This may work for you today inside Russia. But the international business community won't stand for it, and it will cost you in the long run." Of course, they didn't believe me.
In 1998, the Russian banking scandal erupted, and U.S. banks lost billions of dollars due to bank fraud in Russia. U.S. investment in Russia dropped from 28 percent of the world total to 2.9 percent. If you were to ask many international financiers about Russia, the first association that would come to mind is "cheating." Even if it's a minority of people involved, it's expensive. The French study cited earlier said that about 90 percent of the people in Russia have "no trust at all" in the justice system, compared to about 23 percent in the United States and about 12 percent in Norway, the two countries found to have the highest degrees of trust.
Lying and bluffing in negotiations feel risky. People can call your bluff. If it's an organization and different people tell different lies, someone on the other side will eventually detect it. Internally, lying or bluffing may cause dissension and distrust among those with higher ethical standards. Someone may detect the inconsistencies and use them against you.
That doesn't mean you have to tell the other person everything. As noted in Chapter 1, tell them you're not ready to disclose some things "at this point." If the relationship develops, you can disclose more.
It also helps to figure out what they are really asking. A woman moved away from her Manhattan neighborhood but came back to one of her former local stores a short time later to buy some music CDs. She wanted about $150 worth. At the checkout counter, the manager asked if she lived in the neighborhood; there was a discount for neighbors. Her question later to the class was, should she have lied? She did not and paid full price.
What was the manager's real question? Did he give a hoot where she lived? No. He wanted to know if she was a frequent customer. Why couldn't she have answered, "I used to live in the neighborhood, and recently moved away. But I come back just to shop at the stores that I love. This is one of them." Isn't that more powerful than lying? It responds to what he was really asking. What if she lied and showed her driver's license with her old address and the manager knew someone else had moved in there? Stores do have databases. She'd be toast forever in that store.
To prove the point, the student went back to the store and told the manager what the class recommended she say. And she got the discount, after the purchase. It may take a little more thought about the other party and the situation, but the results involve less risk and more gain over time.
NEGOTIATING WITHOUT TRUST
As we know, the world is often an untrustworthy place. How do you negotiate in situations where there is a lack of trust? After all, untrustworthy people pay money, too.
The fact is, although trust is best, you don't need it for successful negotiations. This is a big point and most people miss it: trust is not the major requirement for a successful negotiation. Something much more fundamental is needed.
What is needed is a commitment. Trust is only one way to get a commitment. Contracts, third parties, and incentives are other ways to obtain commitments.
The important thing is, you need to get a commitment in the way they make commitments, not in the way you make commitments. Your word is your bond? Who cares? Is their word their bond? Don't just assume that because you make a commitment one way, they will make a commitment the same way. You should spend as much energy on getting commitments that you are sure really commit them as you spend in setting your goals.
U.S. companies doing business in China have whined that many traditional Chinese companies don't use contracts to make price commitments. They make commitments differently. First, the Chinese company gets the structure of the deal done in a contract—supply, delivery, length, and so forth. Then, they look at the market and propose pricing based on market conditions. Prices in contracts are viewed as advisory. Indeed, the China Economic Review said in April 2010 that Westerners who don't plan for such a second, post-contract negotiation should "plan on failing." However, if an elder of the community in China, respected by the company, announces in the press that this contract, with its embedded pricing formula, is an excellent example of U.S.-China cooperation—now that would be much more of a commitment. That's because face-saving is important in both business and personal behavior in China.
A U.S. consulting firm was owed a substantial debt by one of the largest companies in China. This debt was 700 days old—almost two years. The U.S. company tried attorneys, and it didn't work. They tried diplomacy, and it opened the door a little: for a meeting.
I suggested to the U.S. company that its executives meet in person with the heads of this traditional Chinese company and say something like: "Your not paying this debt has dishonored us. It has dishonored us in front of our colleagues. It has dishonored us in front of our friends. It has dishonored us in front of our families. It has dishonored us in front of our employees, consultants, customers, government, neighborhoods, and communities." Moreover, the Chinese company should be advised that the nonpayment has also dishonored them in front of their own government. That's because China was trying for international trade respect. Not paying legitimate business debts for work performed is against international standards. The Chinese company paid the debt in full within three weeks.
In many markets in the Middle East, a handshake is a binding commitment. One trader sticks out his hand, arm straight, and says, "How about this price? Give me your hand." The other trader snaps his arm behind his back: offer not accepted. The negotiation continues. If they reach a deal, they shake hands in front of witnesses. Binding commitment.
For several years, one of my companies exported bananas from the jungles of Bolivia to Argentina. In the particular markets we dealt with in Argentina, I found out that the following statements were not commitments: (a) "I swear." (b) "I swear on my mother's life." (c) "I promise." (d) "I signed the contract." (e) "I absolutely guarantee it." But if we owed them money, they would keep the agreement, at least until we paid them. So we developed a structure in which they paid the up-front costs of ripening, delivery, sales, and so forth. We received the payment from the ultimate consumers—here, supermarkets. Then we paid our partner for their costs and profit split.
In the six years that we dealt with them, they never broke any term of the agreement. Did I trust them? I didn't even know them! So here is a key. In the absence of trust, you need a mechanical substitute to give them an incentive not to cheat. It can be a monetary structure as above. It can be money in escrow or potential negative opinions by third parties. It can be the net present value of future profits from the deal.
As the singer Tina Turner once said, "What's love got to do with it?" In a negotiation, trust is nice, but not necessary.
There are many other ways to protect yourself against lying or cheating by the other party. The first is being incremental. Give a little information or value that doesn't cost much if you get cheated. See if you get something back in kind. If so, go a little further. Be careful that you don't get into a sting situation where you have given a lot and they have given little that's of value to you. Make sure you get sufficient value in return each step of the way.
A Ukrainian businessman, Alex Dogot, said that when he meets someone in a business setting, for the first few months he always asks questions to which he already knows the answers. "If they lie, I don't deal with them again. If they tell the truth, I go to the next step," he said.
There are other ways to test them. Ask them to prove to a third party that their other offer is bona fide. Tell them that you will give them better prices and terms up to your limit, which only the third party will know. The third party would then review any other offers against yours. If your offer is better, the other party gets the money you have deposited with the third party. If they balk, you should become suspicious of their veracity.
I like former president Ronald Reagan's comment about the Soviet Union: "Trust, but verify." It's an old Russian proverb.
Here is a list of things for you to keep in mind:
If they have a lot more information than you do, you are vulnerable. Be incremental and don't make commitments until you have more information or a lot of trust. Collect lots of information ("due diligence") on them. Ask them for details. See if all the information matches up. Check and test everything. Use trusted third parties to help. Do they evade your questions or change the subject? The more secretive they are, the more risk there is that they are hiding something. If it would be more profitable for them to cheat than be honest, change the incentives. For example, compensate them for performance (value) they provide over time. Don't provide your assets (inventions, time, buildings) without explicit protections. Make guarantees of truthfulness part of any agreement. Tell them: "It will give me comfort and cost you nothing if what you say is true." If they balk, watch out! Put in your agreement the consequences of breaking the agreement. Meet in person; it's harder to hide things. In some cultures, many parties will not negotiate except in person, where the parties can observe each other. If you feel uncomfortable that something has been left unsaid, ask them, "Is there anything else I should know?" Trust your instincts. Is the other person nervous? Looking guilty? Trying too hard? Looking away (unless it's cultural)? Keeping long silences? Declining to make commitments? These are not conclusive evidence of dishonesty. But they should raise questions that cause you to go slower, ask more questions, be more incremental.
Getting more also means not getting less. Take the trouble to follow these guidelines. Don't be sorry later.
LOSING AND REGAINING TRUST
A thousand years from now, someone will look up newspaper articles for the twenty-first century and see an obituary of the widely respected style guru Martha Stewart. The article will start with something like, "Martha Stewart, who changed the way the world viewed style, and who was indicted and convicted for lying to a grand jury, died yesterday." Cheating, or even the perception of cheating, is forever.
Let's say you are at a law firm. You overbill a client once in your career by $1,000. You get found out. For the rest of your life, people will look at you as the attorney who overbills. The law firm will be looked at as the law firm that overbills. It just takes once.
The cost of cheating is loss of trust. The cost of loss of trust is actual dollars, reputation, credibility, and your effectiveness as a negotiator. Michael Phelps, who won a record eight gold medals for swimming in the 2008 Summer Olympics, lost millions of dollars in sponsorship contracts because he was found smoking marijuana, once. He still does sponsorships, but at a fraction of the opportunity he had before. And, of course, we all know what happened to the endorsement career of pro golfer Tiger Woods when he was discovered to be cheating on his wife.
In class negotiation sessions, there are opportunities for one party to cheat another. Once, a lawyer and a law student made an agreement with each other during a negotiation. The student's team broke the agreement and beat the lawyer's team soundly. The lawyer was outraged. He stood up in front of this large class and said to the student: "I have all the information I need about you for the rest of your life." The student responded, "Hey, lighten up, it's just a game." To which the attorney said, "If this is what you'll do for points, just think what you'll do for money."
Even the perception of cheating can destroy negotiations and the relationships that go with them. One manager in my Columbia University Executive MBA course said he was working for an industrial equipment manufacturer that ten years before had a problem with its major customer over the contract for the annual purchase.
The client was buying $80 million a year in equipment. In the contract negotiation, the client specifically opposed a particular pricing formula. The vendor agreed to take it out. It didn't affect much of the purchase, and it was far down in the contract. But it had been heavily negotiated.
When the contract was finished, the vendor signed it and sent it to the customer. As the customer's purchasing people were going through the contract, the purchasing manager discovered that, lo and behold, the pricing formula was still in the contract! The customer was livid, saying it had been cheated. The vendor apologized profusely, but no matter. The customer didn't believe the vendor, since the formula had been so heavily negotiated.
For ten years after that, that customer bought nothing from that vendor. In all, with inflation, it cost the vendor $1 billion in sales. After ten years, there was no one left in the vendor's senior management who had been involved in that deal. At the customer's company, there was only one person left. It was the CEO, who happened to have been the purchasing manager ten years before.
One of the most dramatic, and applicable, examples of the effects of loss of trust concerns a customer of a big producer of chemicals.
The customer was a large printing plant in central New Jersey. The purchasing manager told me he was buying less than 10 percent of his chemical needs from the vendor, perhaps $100,000 a year. He said his company could be buying at least $500,000 a year, and perhaps much more. But, he said, instead of getting this business, the vendor had lost the printing plant as a client in 1990, eleven years earlier. In fact, 2001 was the first time the printing plant had bought anything from the vendor since 1990.
"What happened?" I asked.
"Well," the purchasing manager said, "in 1990, the company tried to force a new product on us, saying the old product was no longer available. The new product didn't perform and we lost production time." Then, he said, he found that the so-called new product was actually "test material." As a result, he said, "trust was lost." He said the vendor lost more than $1 million in business from his firm.
"So, why did you start again?" I asked.
"Well," he said, "the company's sales rep has been great. He's been coming around, giving us information, really nice guy. So we thought we'd give him a shot at the account again." This explained the relatively small order in 2001, the purchasing manager said.
"How long has the sales rep been coming around trying to win the account back?" I asked. "Every month for six years," the purchasing manager said.
It is possible to regain trust after you have lost it. It's not easy, of course, and it's not fail-safe. Your request can resonate if you frame it in terms of a "second chance." The process needs to be incremental. "You have to be polite, you have to apologize, you have to promise to do better," said Vera Nakova, a senior marketing manager for Sanofi-Aventis pharmaceuticals who gave a second chance to an underperforming market research vendor. "You have to be open to change. You need to discuss past miscommunications." She said a key to reestablishing trust is to demonstrate your ability to collaborate and solve the problems that have occurred.
CHANGING EVERYTHING
Having an understanding of people through the tools and strategies in this chapter can have extraordinary results. Here is one from Dr. Chris Shibutani, a former student of mine at Columbia Business School, about a twenty-seven-year-old autistic patient named Jean.
Chris, who is now a portfolio manager at UBS, was a pediatric anesthesiologist at Memorial Sloan-Kettering Cancer Center in Manhattan during the 1990s. Jean, the adult patient, was noncommunicative and uncooperative. He repeatedly became violent when approached with needles for tests.
"I thought about his needs and who he was as a person," Chris said. "He simply needed more concrete reassurance and had more limited coping mechanisms."
Chris realized that Jean was afraid of pain and symbols of pain. So he made a display of putting away visible needles. Chris also realized that Jean hated being talked down to. So he sat next to him at eye level and had a nurse calmly lie down on a nearby stretcher. This acknowledged Jean's power and valued him.
Chris figured that Jean disliked surprises, so the doctor made very slow movements. Chris demonstrated the use of monitors on himself first, then on Jean's mother, while both smiled. Human connections.
Chris knew Jean was hungry before the tests, so he laced the anesthetic mask with sweet strawberry scent and let the smell waft over to Jean. Because Jean rocked and hummed sometimes, Chris did the same, humming, "Who's afraid of the big bad wolf?" Reassured, calm, and cooperative, Jean went quietly off to sleep. You can move even the most difficult people a long distance by figuring out who they are, valuing them, and giving them even a little more control.
مشارکت کنندگان در این صفحه
تا کنون فردی در بازسازی این صفحه مشارکت نداشته است.
🖊 شما نیز می‌توانید برای مشارکت در ترجمه‌ی این صفحه یا اصلاح متن انگلیسی، به این لینک مراجعه بفرمایید.